10 Things to do in Banff with Kids this Winter
There are so many things to do in Banff with Kids!  Here are 10 activities you can do this winter!
Banff is one of the most beautiful places in the world to visit, and we think it's especially great in winter.  There are definitely no shortage of activities, from skating to skiing to soaking in hot springs, to eating sweet treats and more!  Here are 10 activities to do on your next trip to Banff!
10 Things to do in Banff with Kids this Winter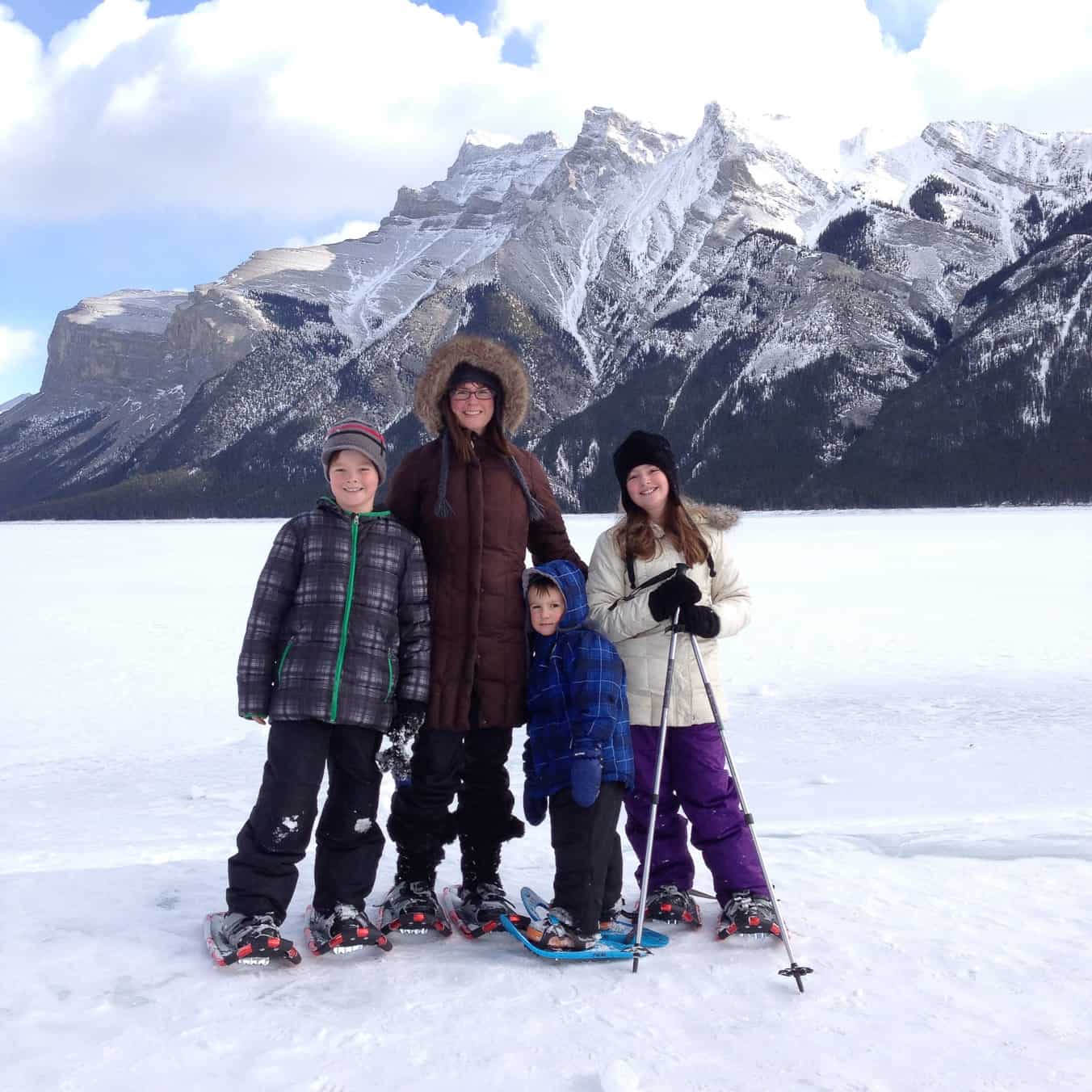 Snowshoe at Lake Minnewanka
We had a great time snowshoeing at Lake Minnewanka!  The hiking trails in the area are great for snowshoeing and cross country skiing.  And there's nothing like taking the adventure out on the lake too!
Downhill Ski at either Norquay, Lake Louise or Sunshine
Love to ski?  Or experience it for the first time?  Banff has 3 of the best ski hills in the world:  Norquay, Lake Louise and Sunshine.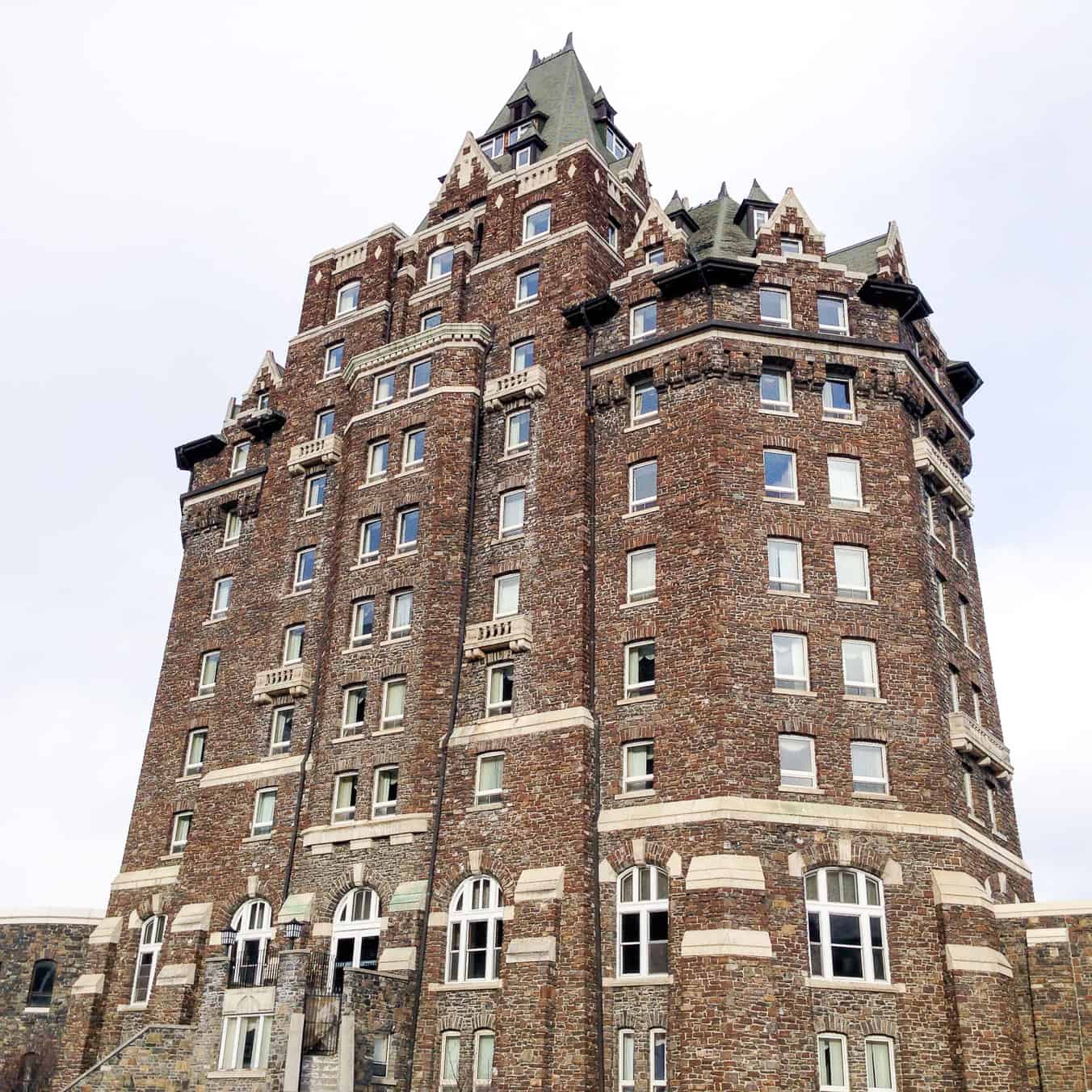 Tour the Banff Springs Hotel or go for brunch!
The Banff Springs Hotel is a magical hotel nestled in Banff, and it's a beautiful place to spend part of your day.  It's really amazing when it's all decorated for the holiday season.  And if you're heading out that way, consider having brunch…it's delicious.
Explore Johnston Canyon
Hike in Johnston Canyon and see frozen waterfalls!  You can take a tour on your own, or go on a tour through a local guide.  Just make sure to go prepared!  Learn more here.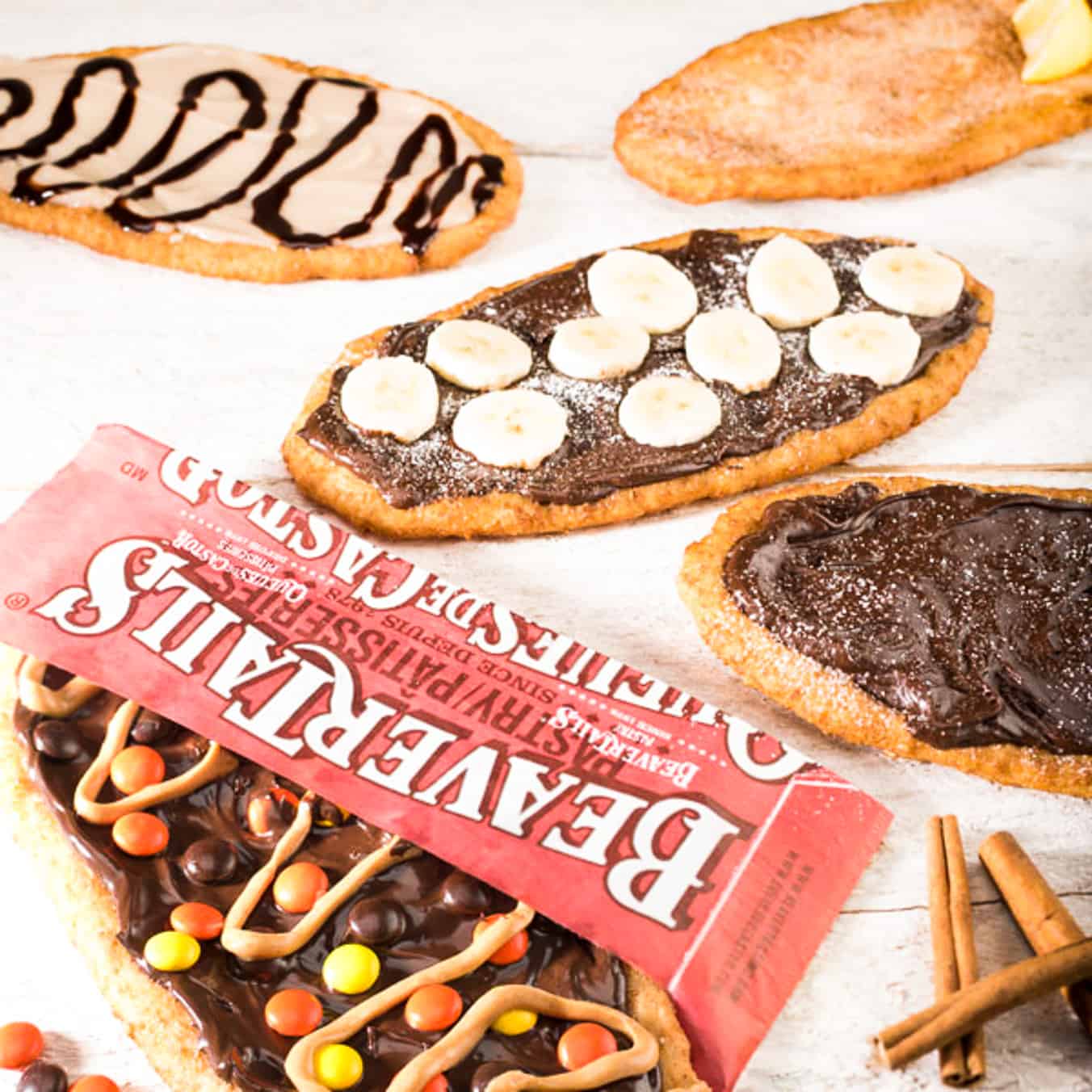 Image from Beavertails
Have a Beavertail!
These delicious Beavertail pastries are worth the trip alone to Banff!  We can't go to Banff without these treats…SO GOOD. You can find them on mainstreet.
Walk the Banff Townsite
The Banff townsite has so many things to do and see!  Go for lunch, have a coffee, shop in the shops, visit the candy store and more!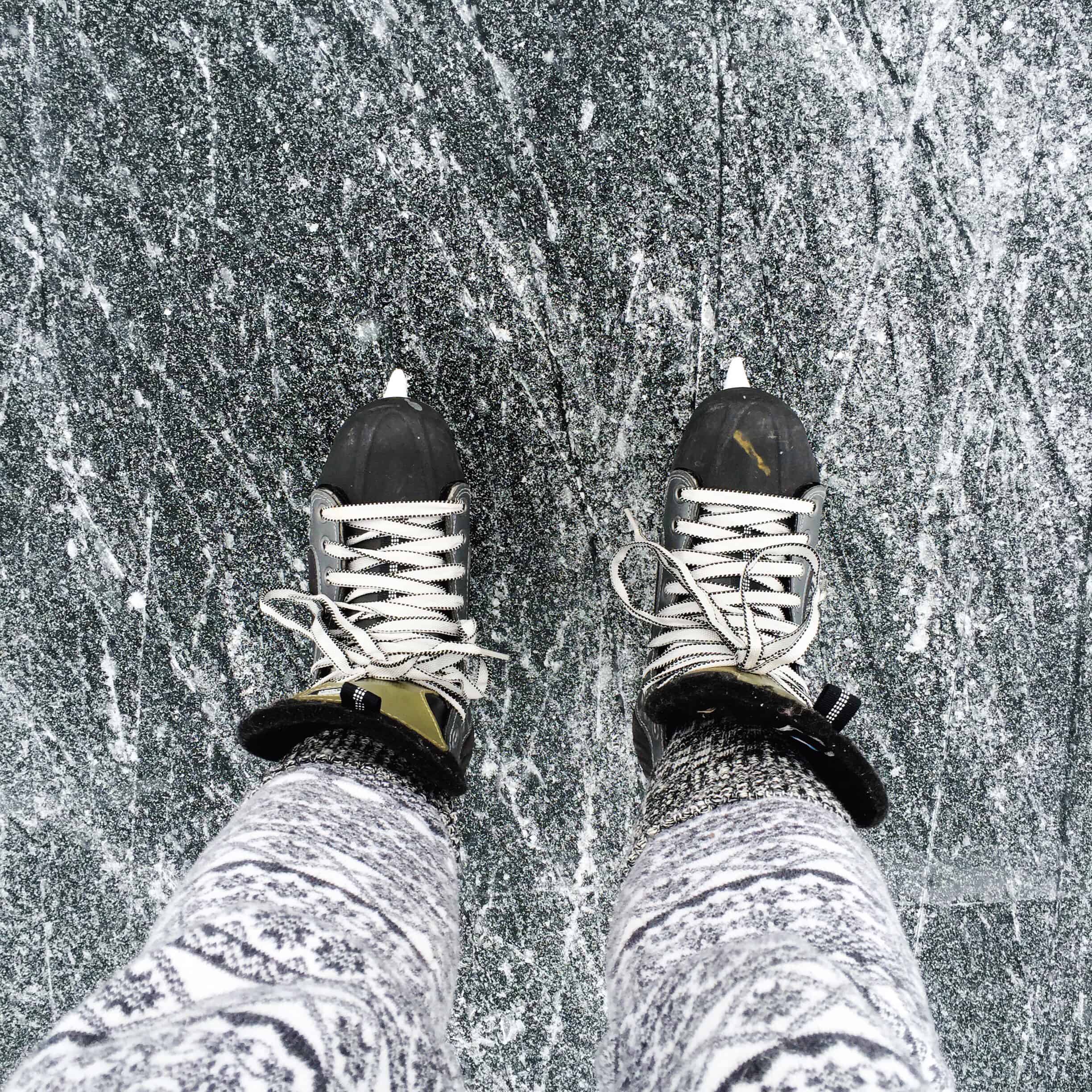 Go Skating
There are many skating options in Banff!  You can skate either indoor or outdoors at the Fenlands Banff Recreation Centre, or skate at the Waldhaus Rink located behind the Banff Springs Hotel, or on the Snow Days Ice Rink on Banff Avenue, or at Lake Louise behind the Chateau Lake Louise.  You may even be lucky enough to find natural skating areas on the Bow River, Vermillion Lakes, Johnson Lake, Two Jack Lake and Lake Minnewanka!
Soak in the Hot Springs
Go for a soak in the hot mineral water of the Banff Upper Hot Springs!  It's especially incredible when you're soaking in a snowfall…magical!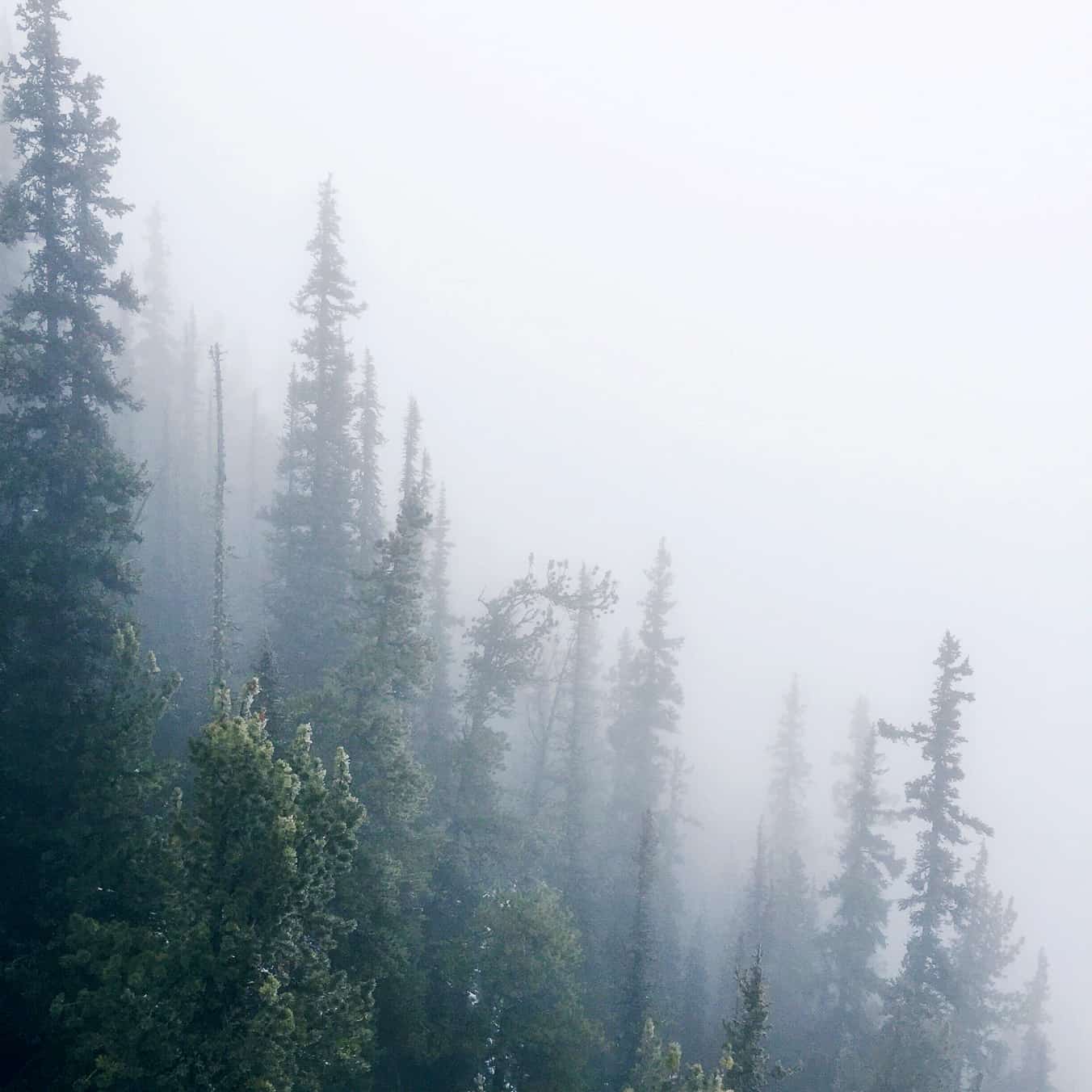 Ride the Gondola
You can ride the gondola all year round, and the views are especially beautiful in winter!
Go Tobogganing
There are some great places to toboggan in Banff!  See our list of places to go tobogganing here.