Explore: Skyline Luge Calgary
Add the Skyline Luge to your summer bucket list!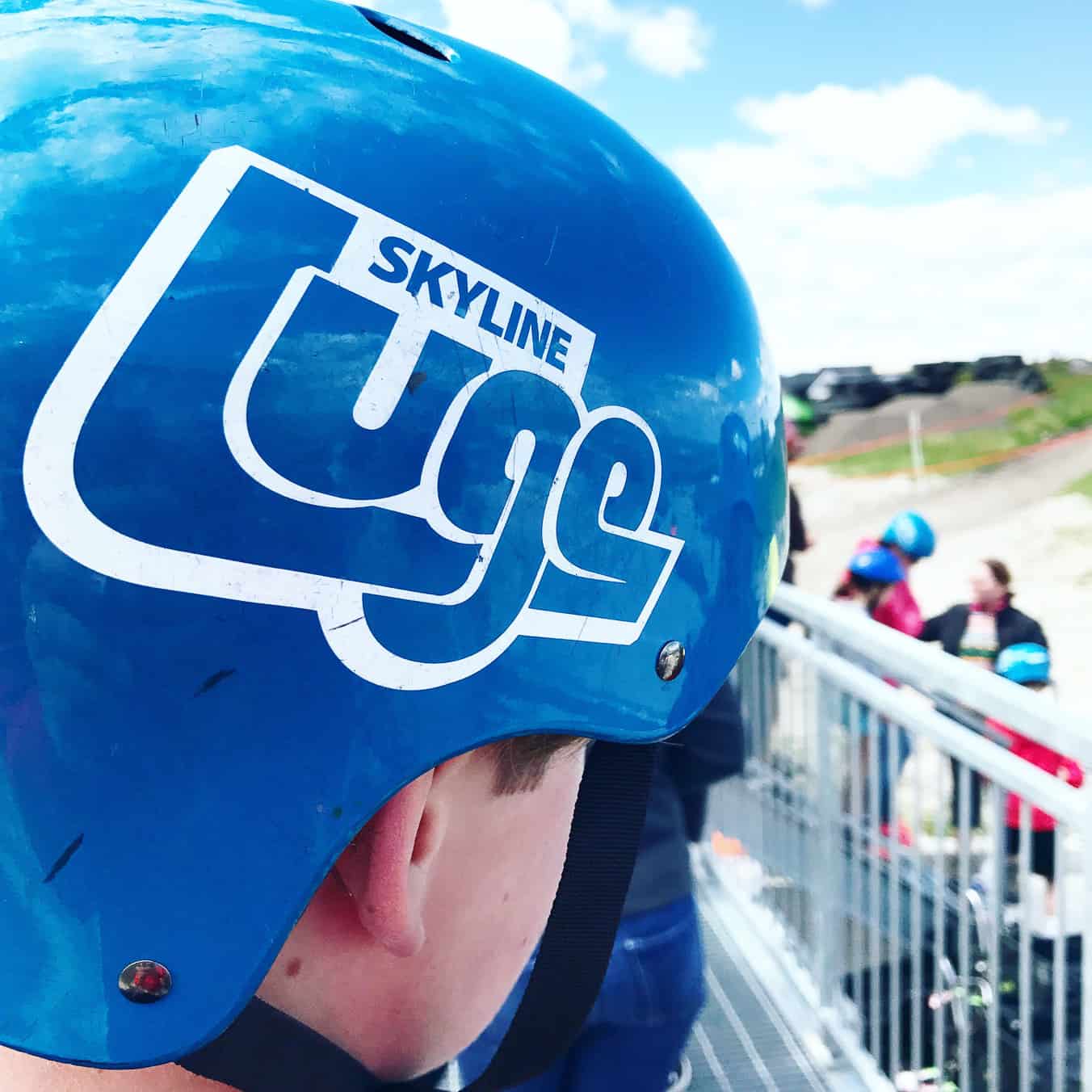 Recently we were invited to try out the Skyline Luge track located here in Calgary at Winsport Canada Olympic Park.  We'd never been before so everyone was really excited to give this ride a try!  If you're not familiar with the Skyline Luge, this is a unique wheeled gravity ride, that allows riders full control over a ride down a track on the ski hill.  Basically, you ride in a cart down a continuous downhill trajectory, through more than 50 twists and turns and over 1800 metres of track.  Sounds fun right?!  It is.  So much fun that we each rode down 3 times!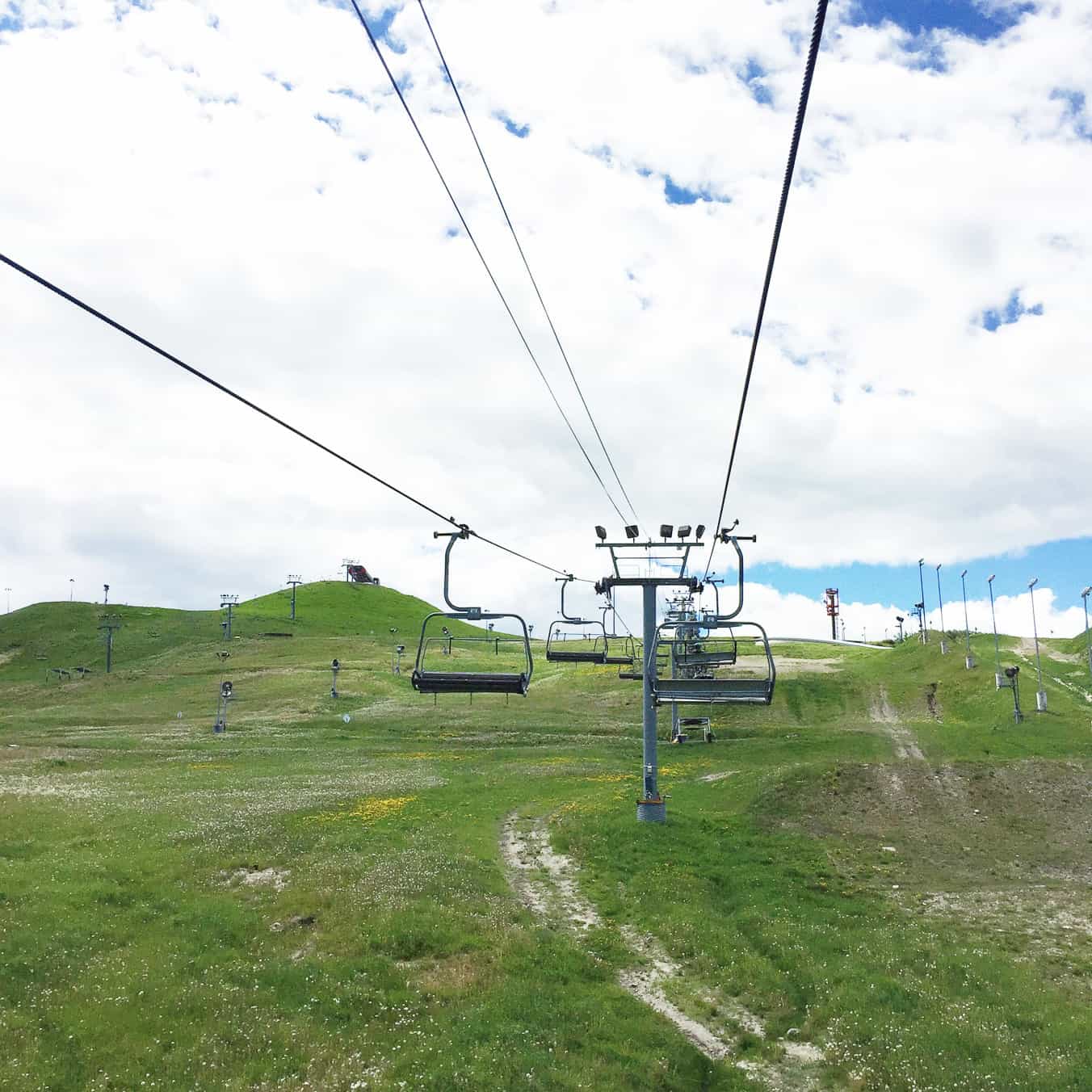 To access the track you have to take the a ski lift up the hill…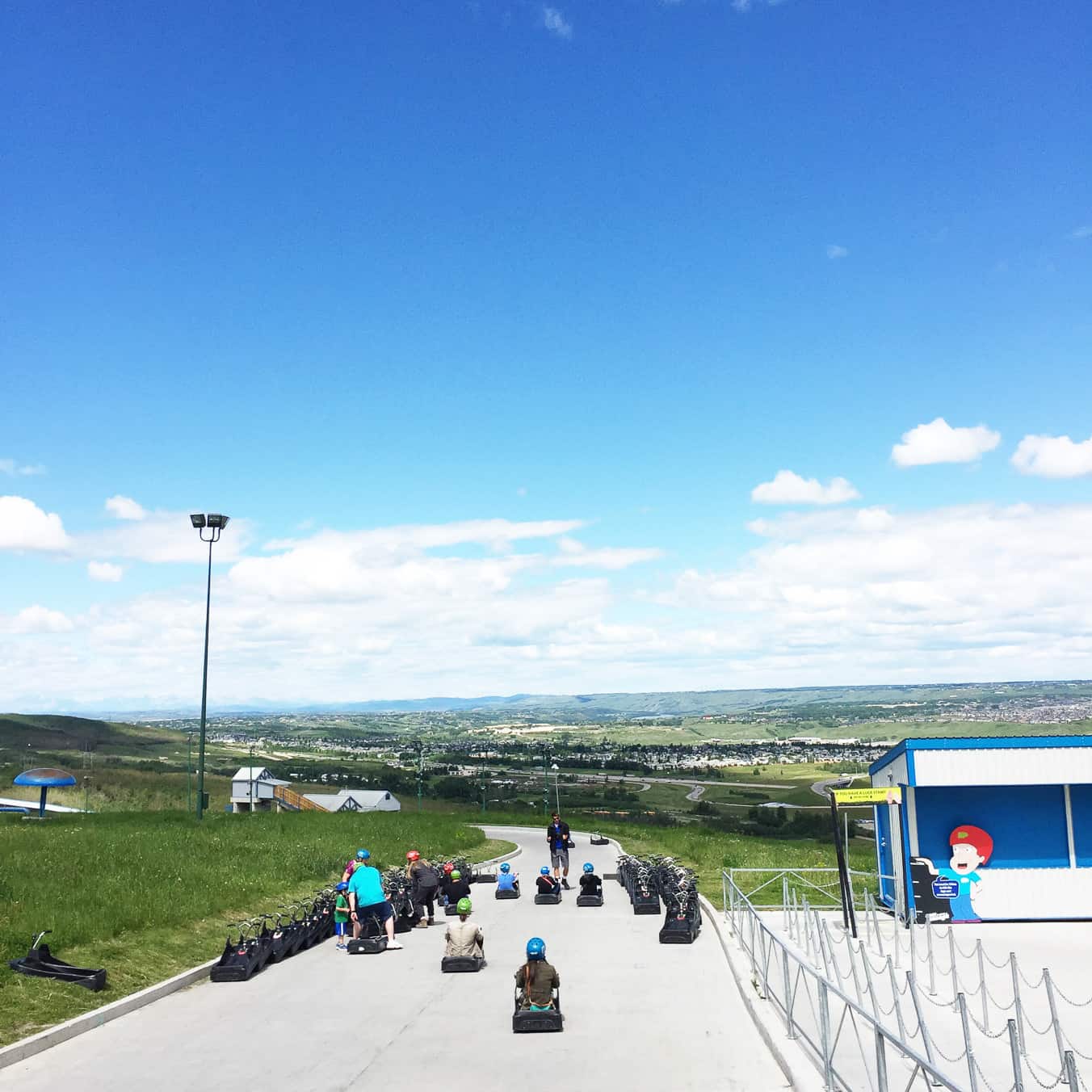 And from here you begin your adventure!  But don't worry, you aren't just sent down the track to fend for yourself!  When you get to the start of the track you will be met by park staff who will teach you how to ride the carts, and won't let you go down until you have mastered the brake!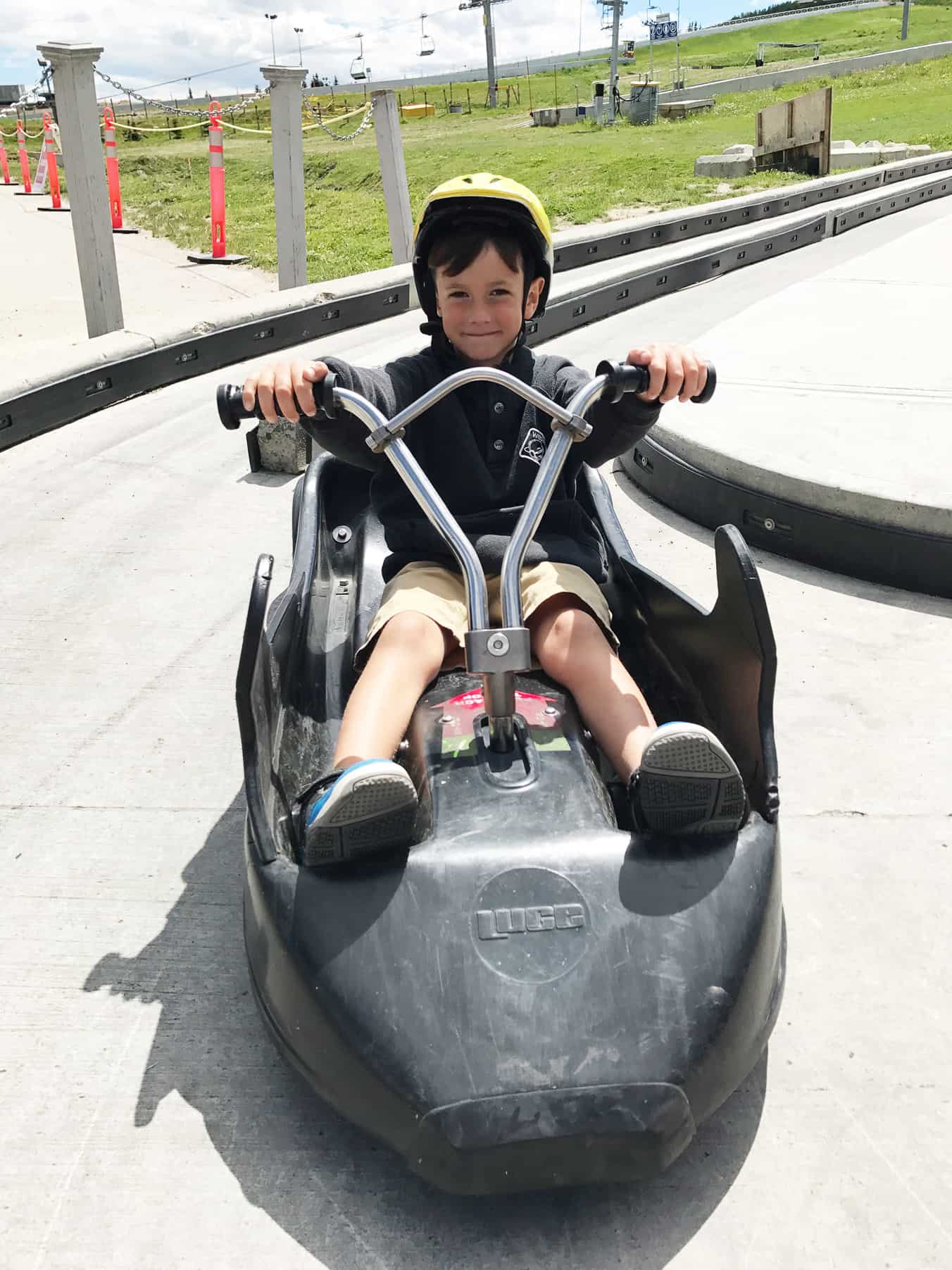 I was actually surprised how easy these carts were to maneuver, even our 7 year old could do it!  I really like that you can control the brake from the steering wheel…just pull back to slow down.  So simple.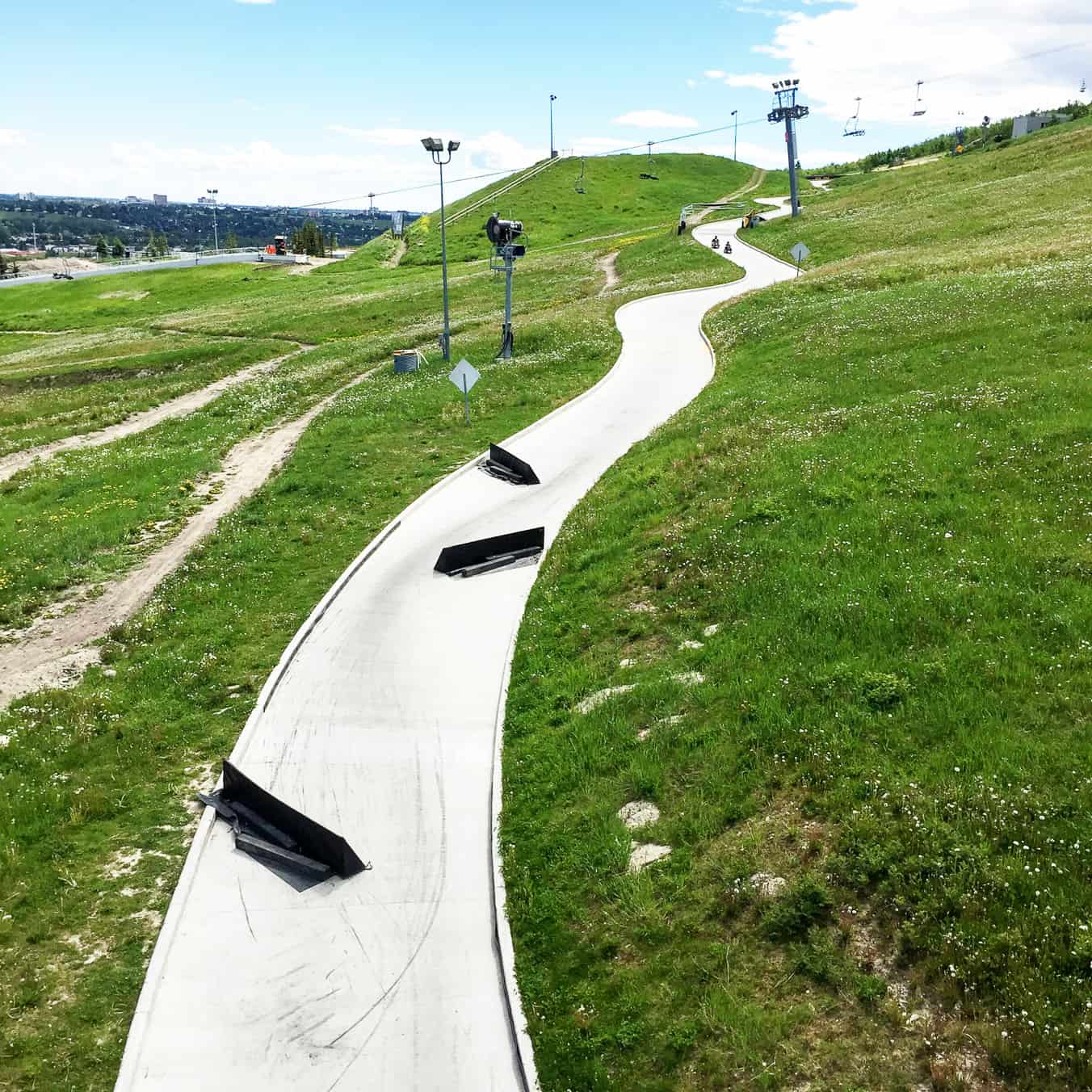 Then off you go!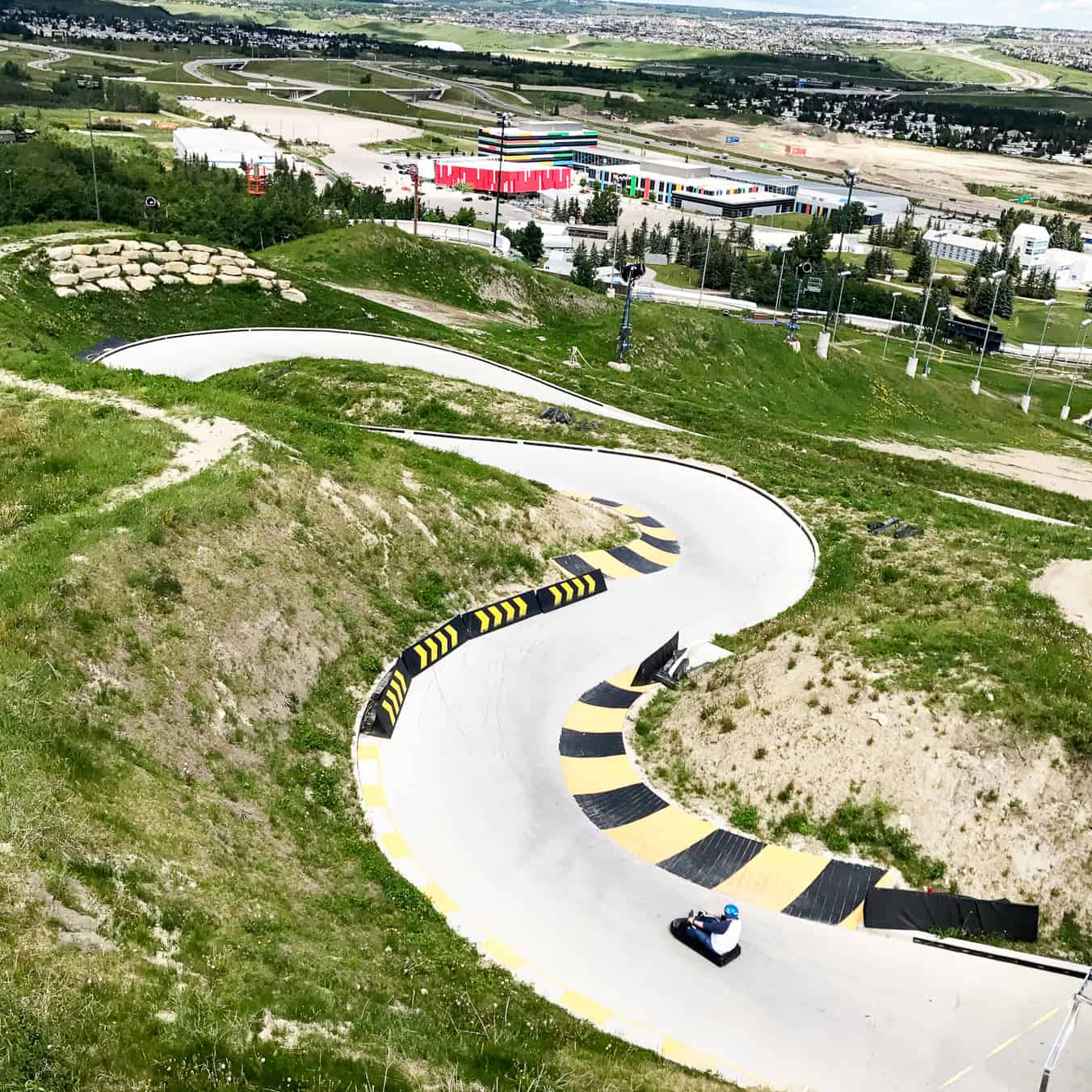 So much fun!  If you're looking for adventure this summer, this is a great activity!
Skyline Luge Calgary Details:
Location:  Winsport Canada Olympic Park
Hours and Admission Information: Visit their website.
Kids can ride:  Children must be at least 110cm tall to ride the Luge alone.  If they are less than 110cm, they can ride in tandem with an adult.
You can bring your own helmet if you like!  It just can't be full faced.
More Calgary Adventures:

Thank you to Tourism Calgary for taking our family on this fun adventure!