7 Reasons to Visit Fish Creek This Summer!
Fish Creek Provincial Park is located in Calgary, Alberta.  This amazing park spans the length of much of the city and provides many opportunities for summer fun including swimming, picnicking, hiking and exploring!  Oh, and don't forget the ice cream!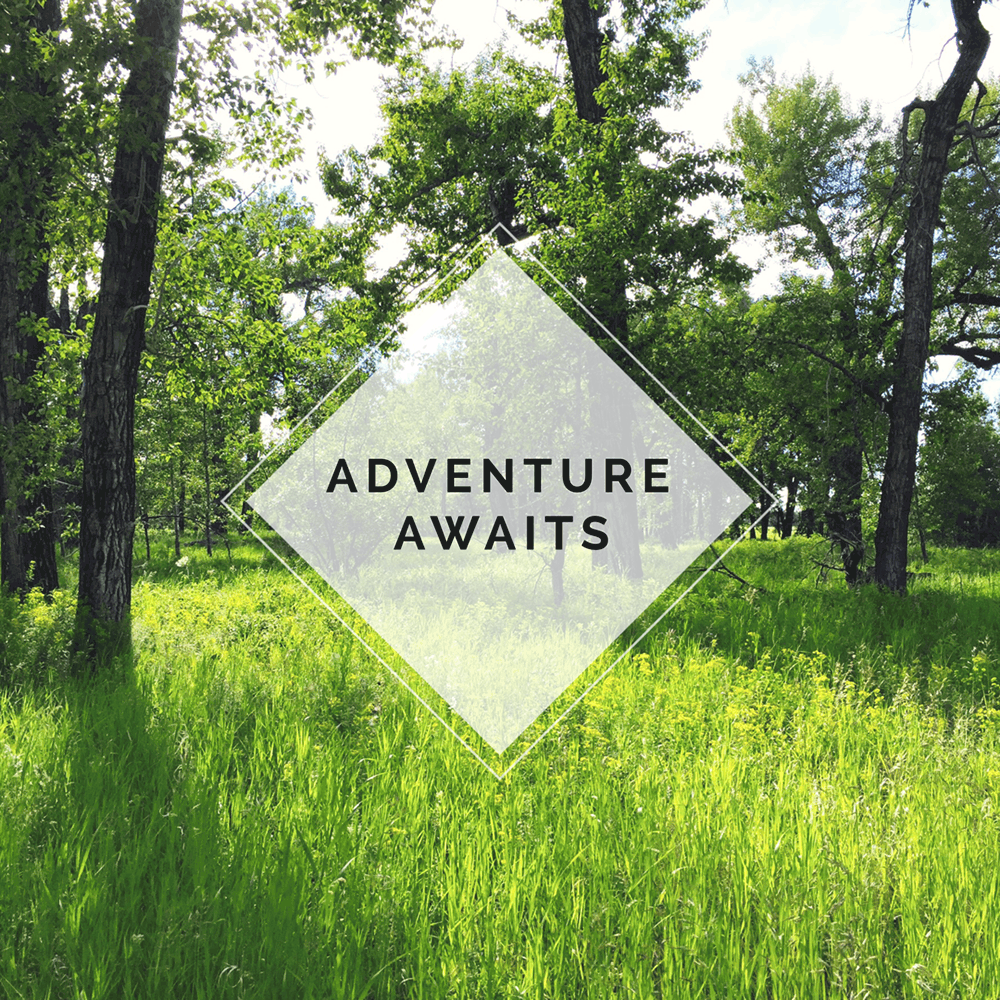 We've been enjoying Fish Creek Park for many years.  Whether it's taking our dog out for a walk or swimming in the streams or walking on the many beautiful trails, we always love our time here.  Honestly, I'm in Fish Creek at least 2 or 3 times a week and I never get tired of it.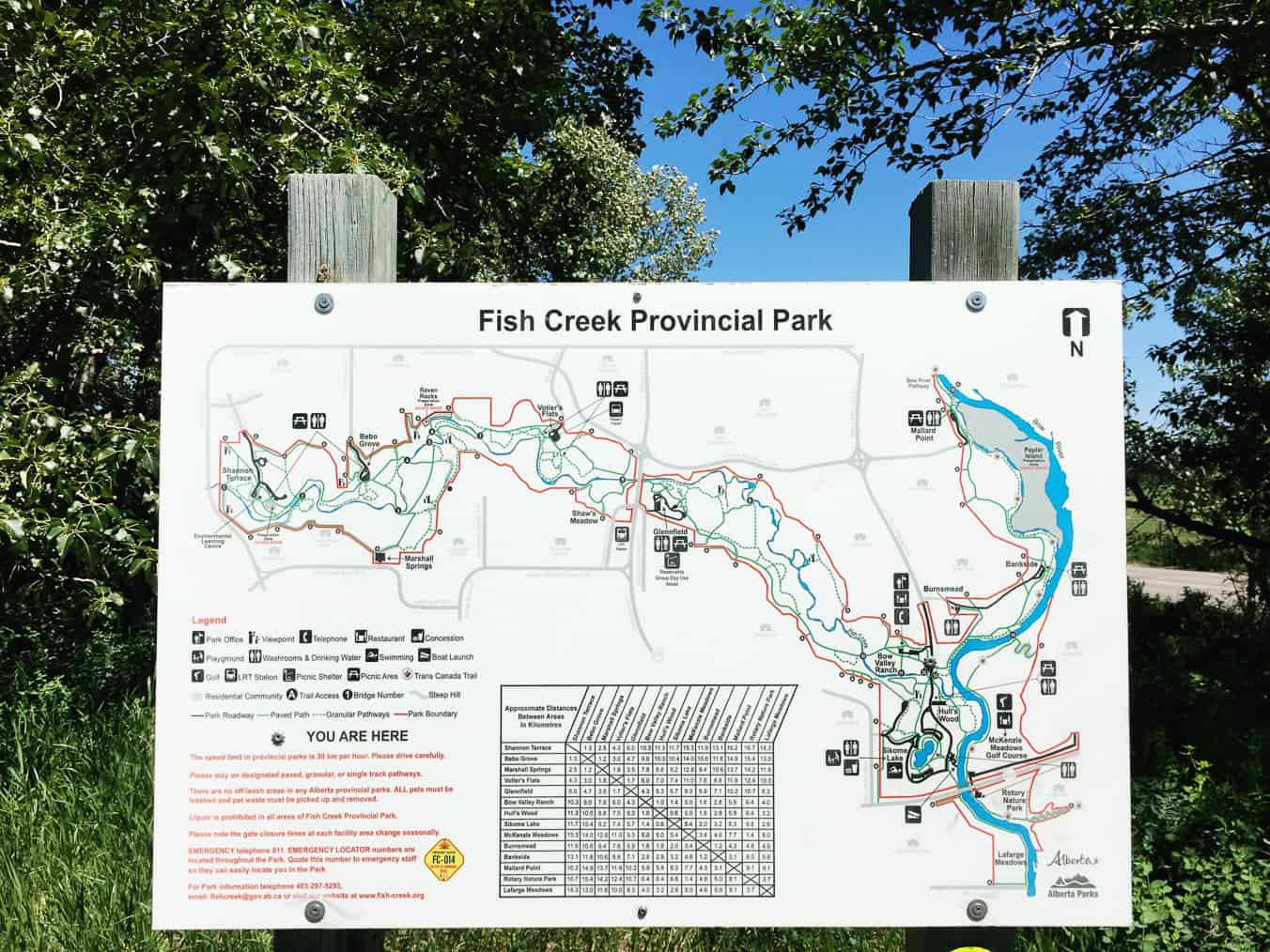 As a matter of fact, it was on a recent walk in Fish Creek that I thought it would be nice to share this beautiful park with you, and give you our 7 best reasons to visit this summer!  We hope you get out there and enjoy this gem!
7 Reasons to Visit Fish Creek This Summer
You Can Walk, Hike and Bike for Miles!
Fish Creek has over 80 kilometres of pathways!  That is plenty of space for walking, hiking and biking!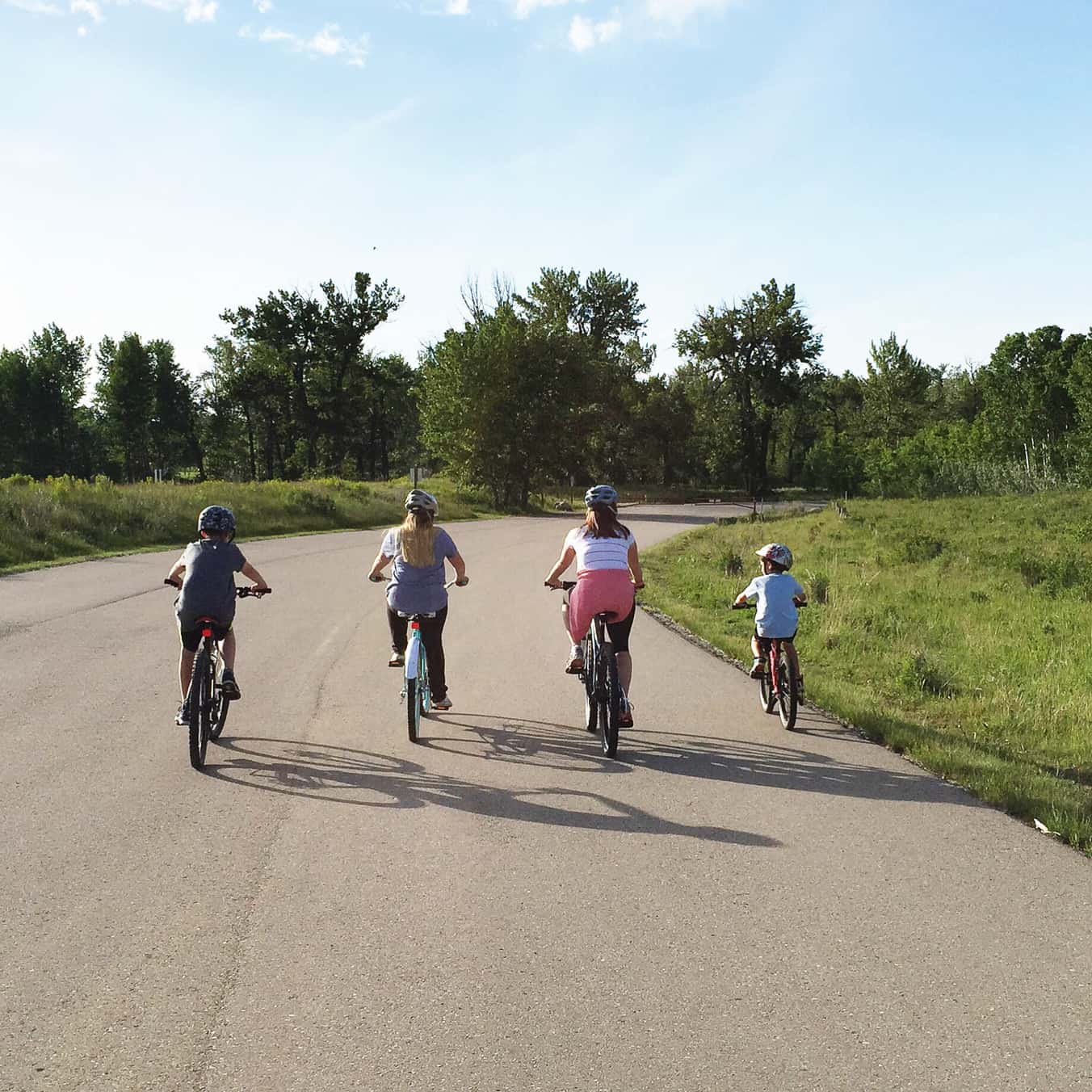 You can have Ice Cream!
Stop by Annie's Bakery for ice cream!  This is a really nice treat after a long walk…my kids are always asking to go!
There are great spots to swim!
You can spend a day at Sikome Lake (please note Sikome Lake is closed for summer 2021), or swim in any of the little spots in the park…there are many of them if you just look!  We like the little side streams close to the Hulls Woods Day Use area, as well as Bebo Grove.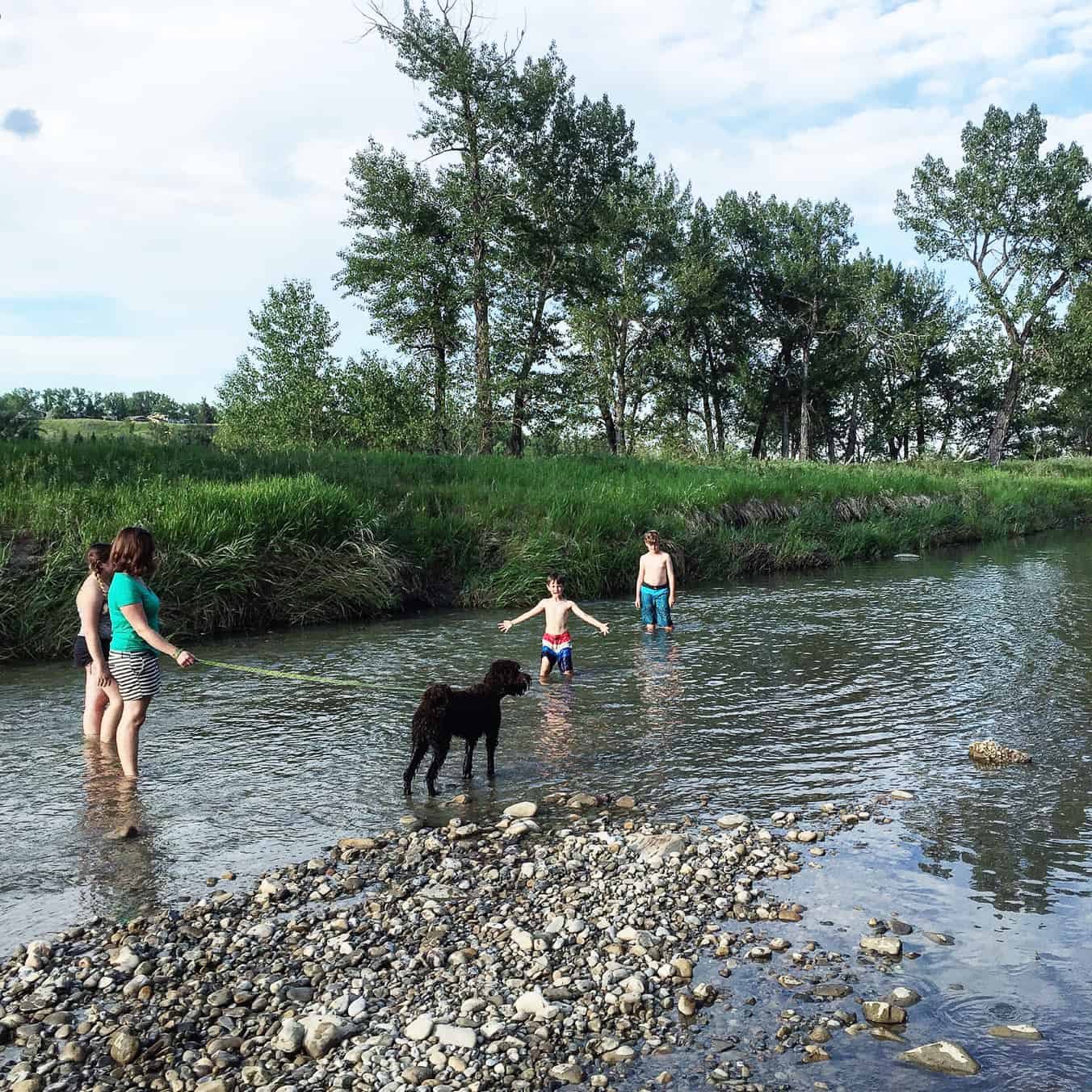 You can picnic, have a cookout or enjoy a campfire!
There are many different picnic site facilities in Fish Creek!  Some sites have picnic tables, some have grills and some have fire pits.  Just make sure you bring your own firewood (from outside the park), roasting sticks and a bucket for water to extinguish your fire.  You can read more about this on the Alberta Parks website for Fish Creek PP.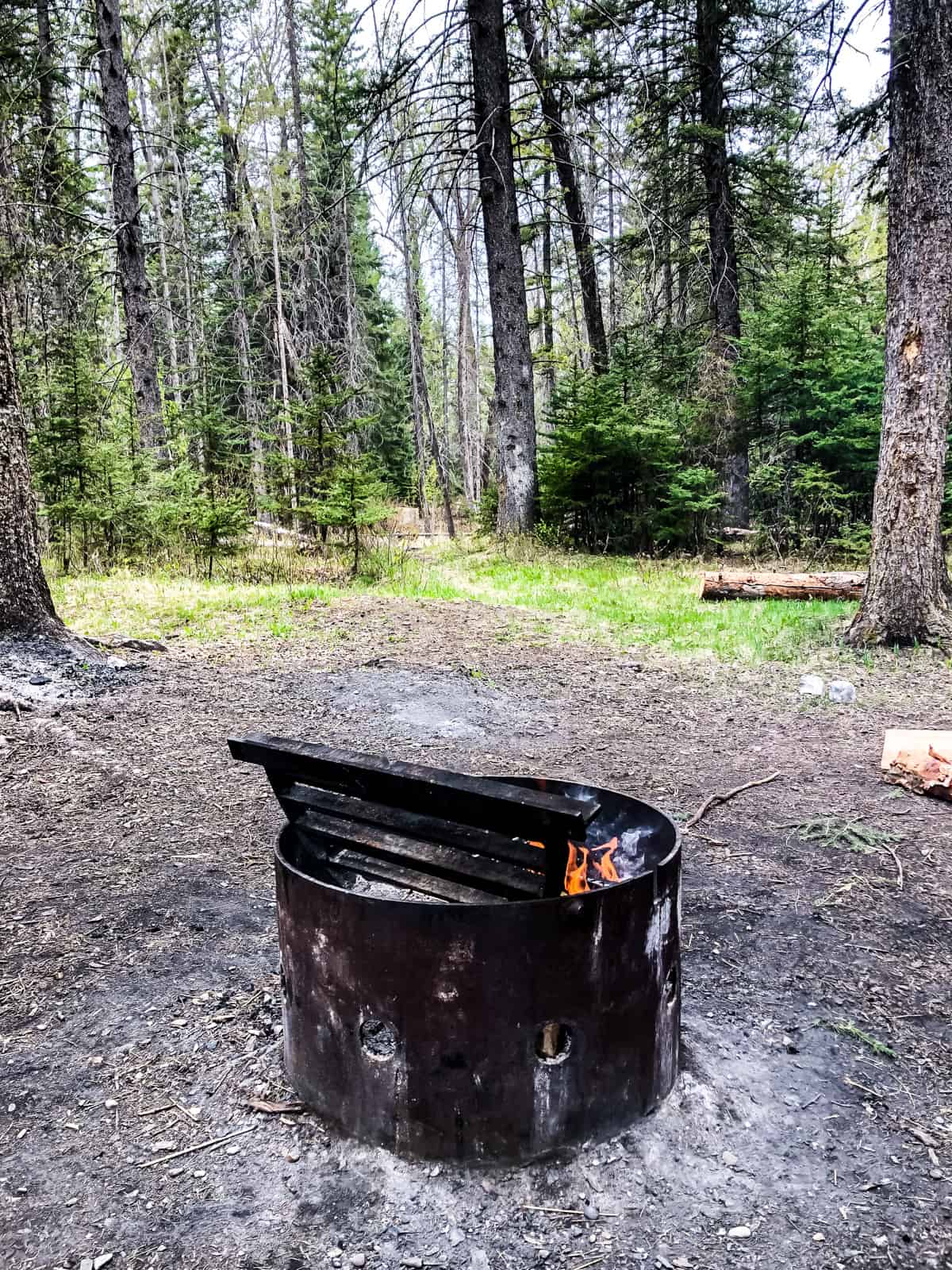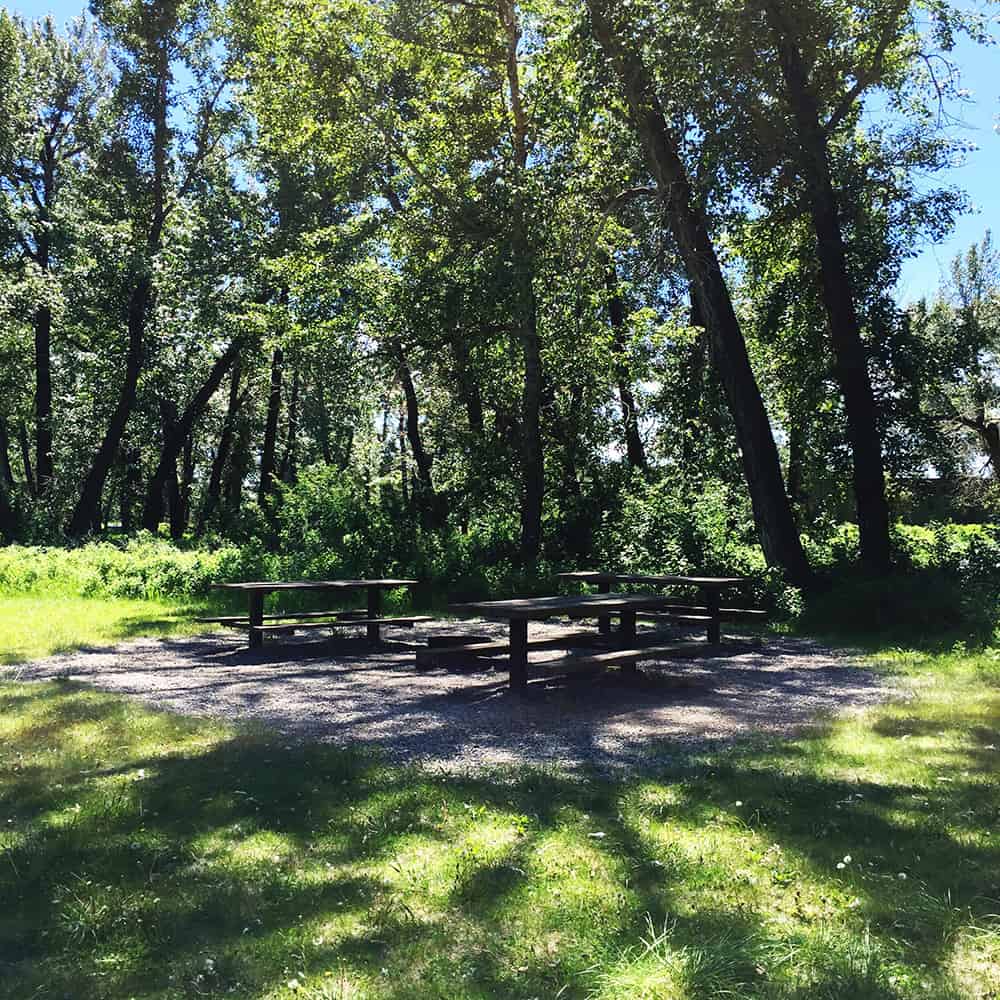 You don't feel like you're in the city
I love that in a matter of just a few minutes, you can be in Fish Creek and feel like you've left the city.  Being surrounded only by sky, grass fields, water or forest…it's almost like the city wasn't even there. This.  This is good for the soul.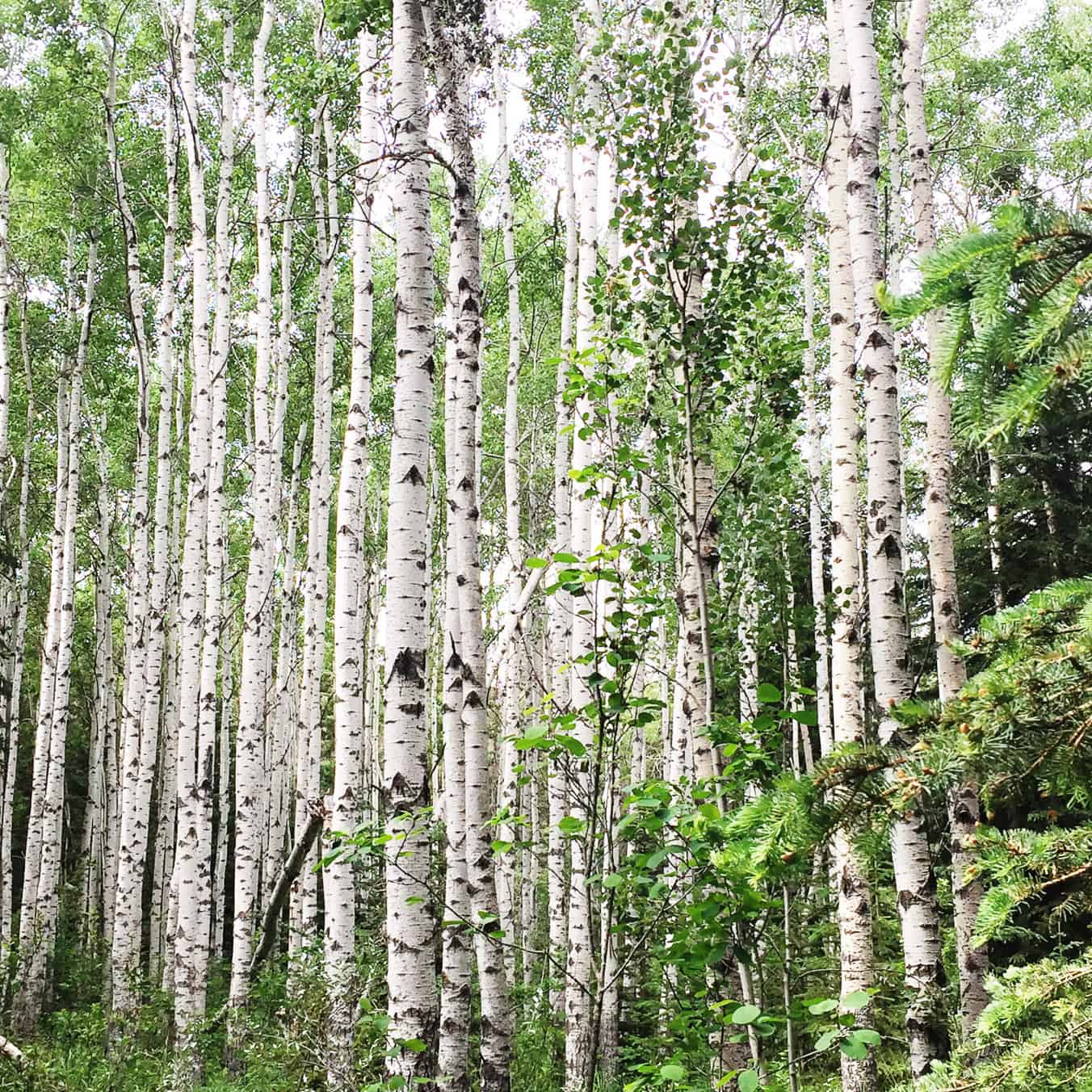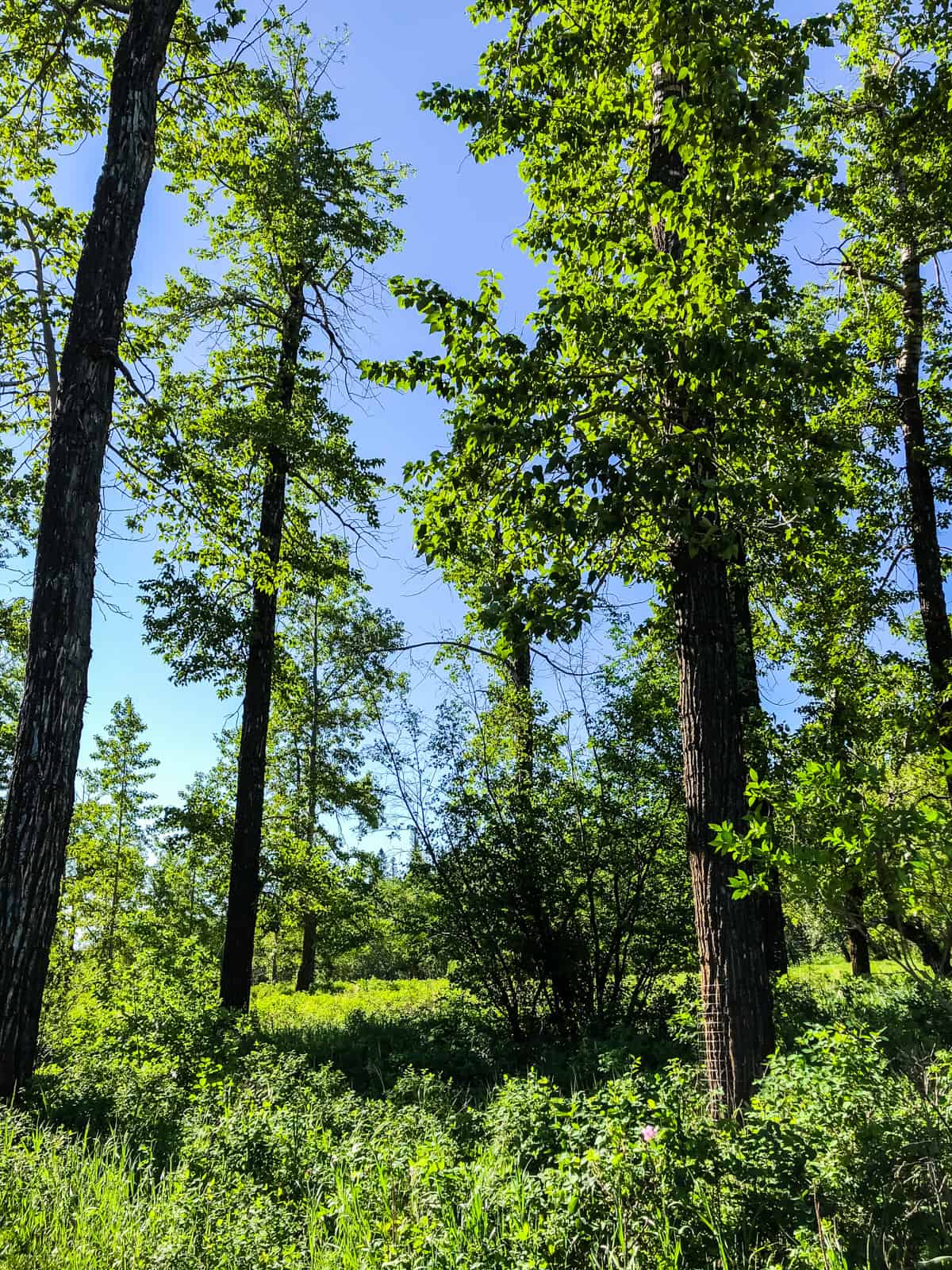 The wildlife (and plant life) is amazing.
We've seen deer, herons, ring necked pheasants, muskrats, beavers, geese, ducks, coyotes, owls and tonnes of birds.  How lucky is it for us to be able to experience wildlife like this, right in the city?!  And don't forget all of the beautiful forest, flowers and grasses!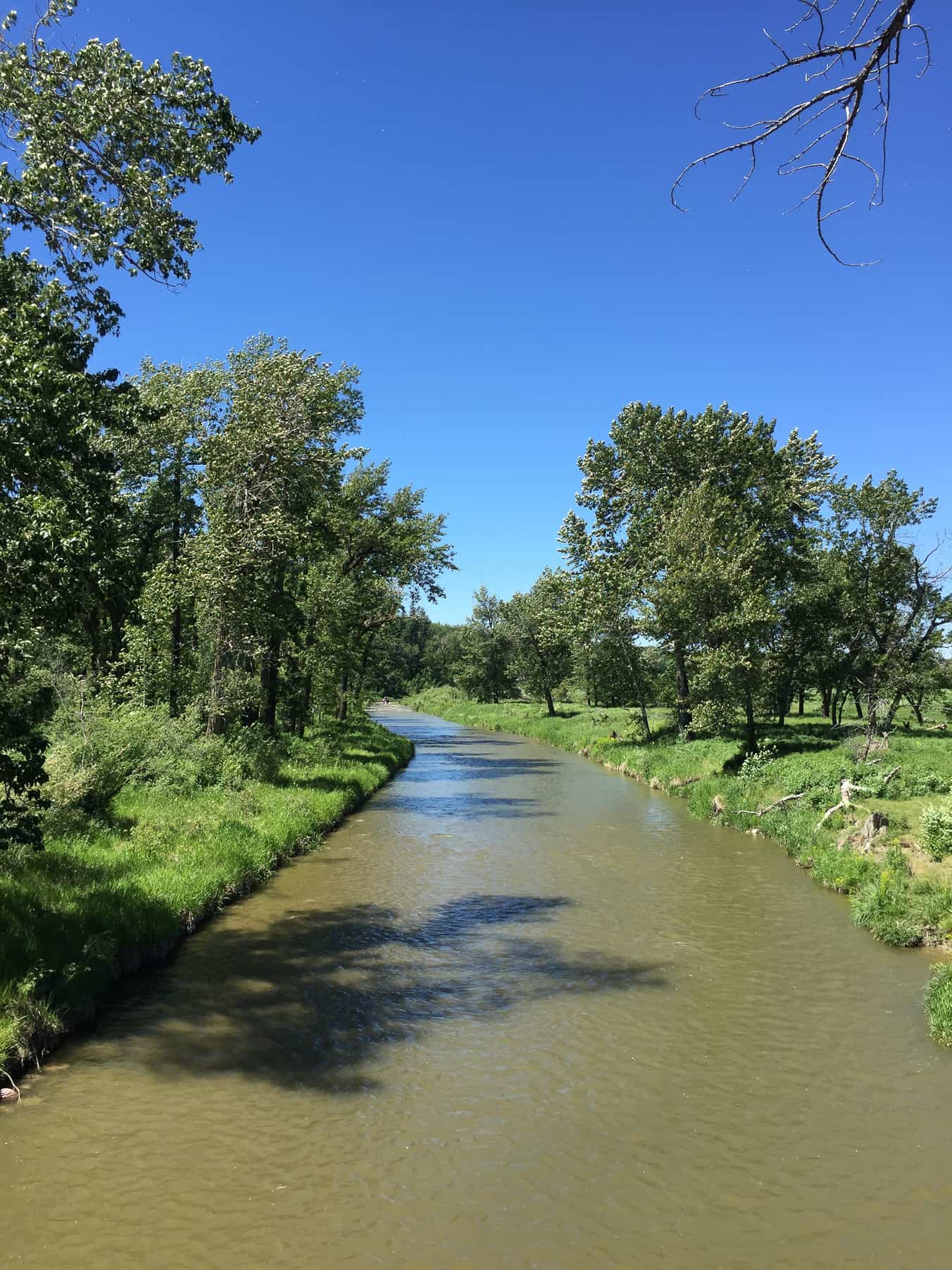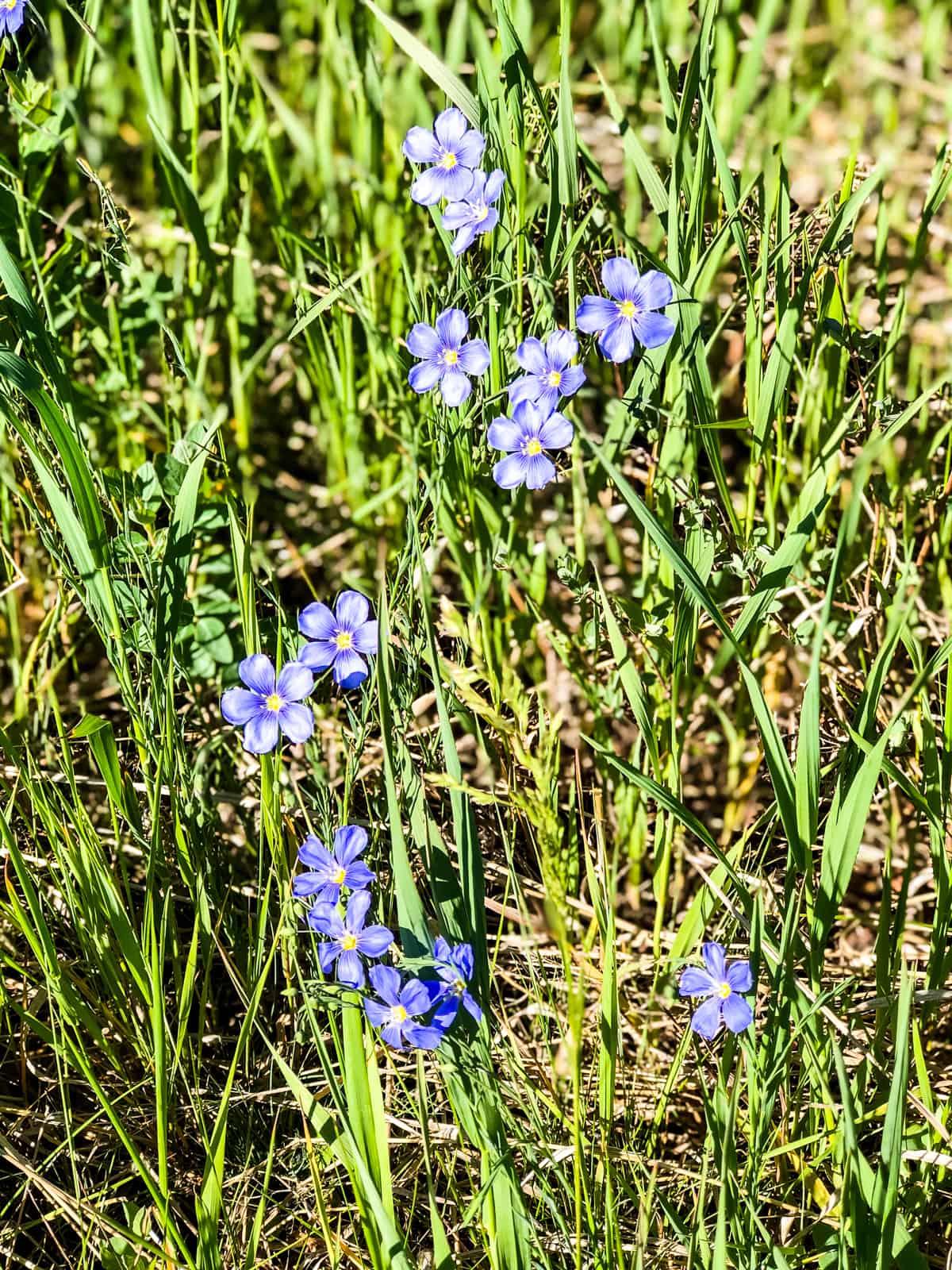 Being in nature just feels good.
It just does.  When ever we go for a walk, hike or bike ride in Fish Creek, we always feel better. Being in a space where all you hear is the wind, the trees, water and birds, can only make you feel good.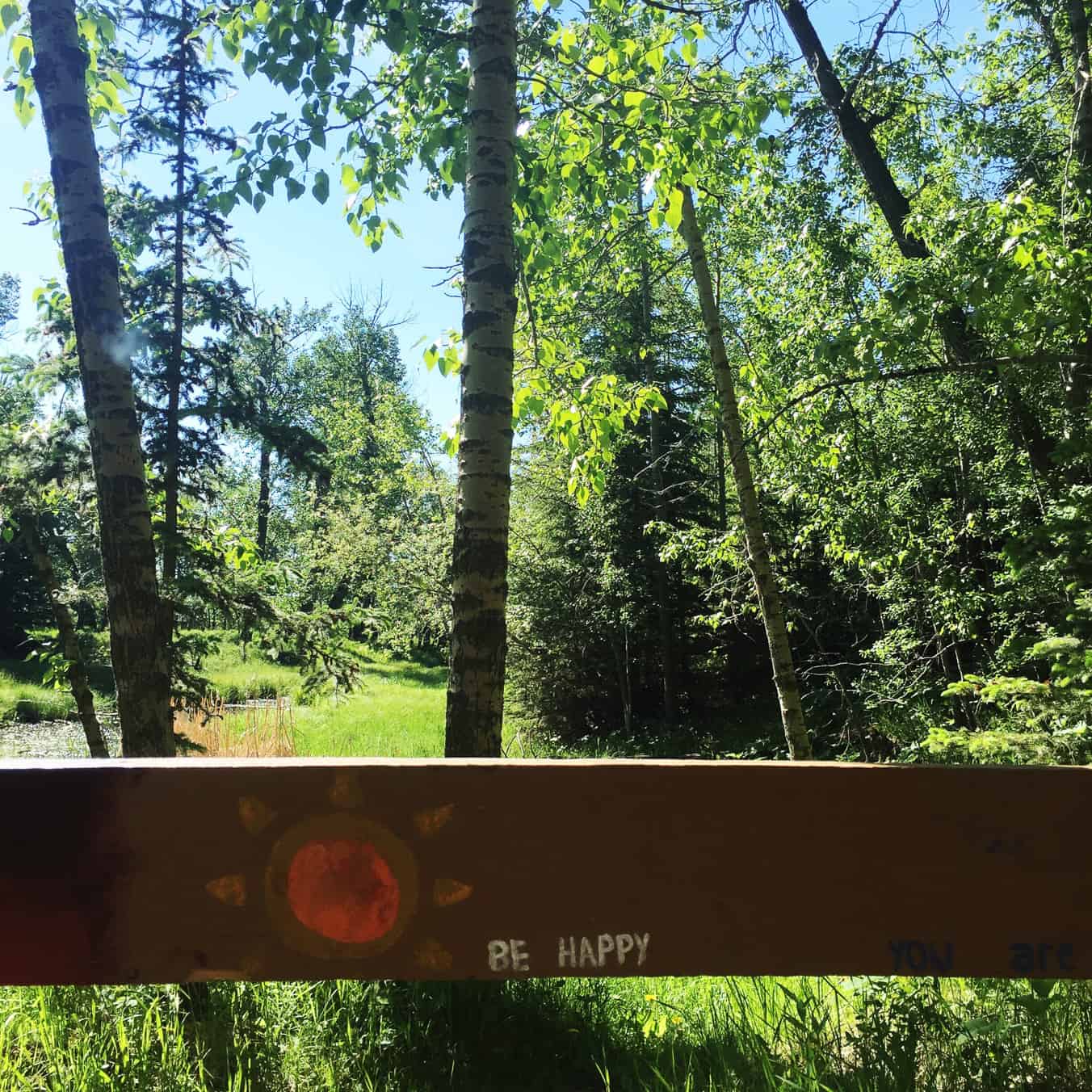 We hope you get the chance to visit Fish Creek this summer!  It truly is a gem!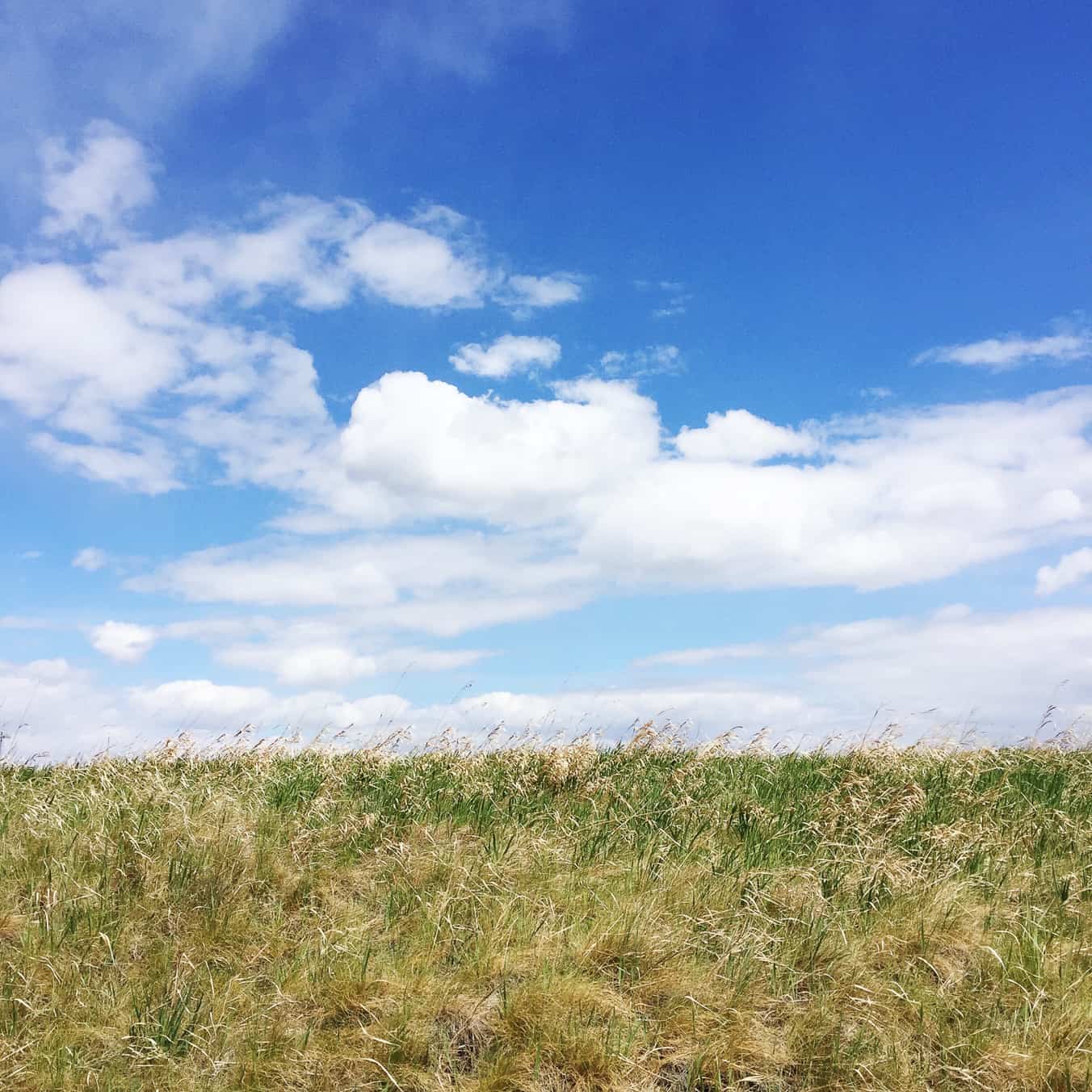 Thank you for PINNING!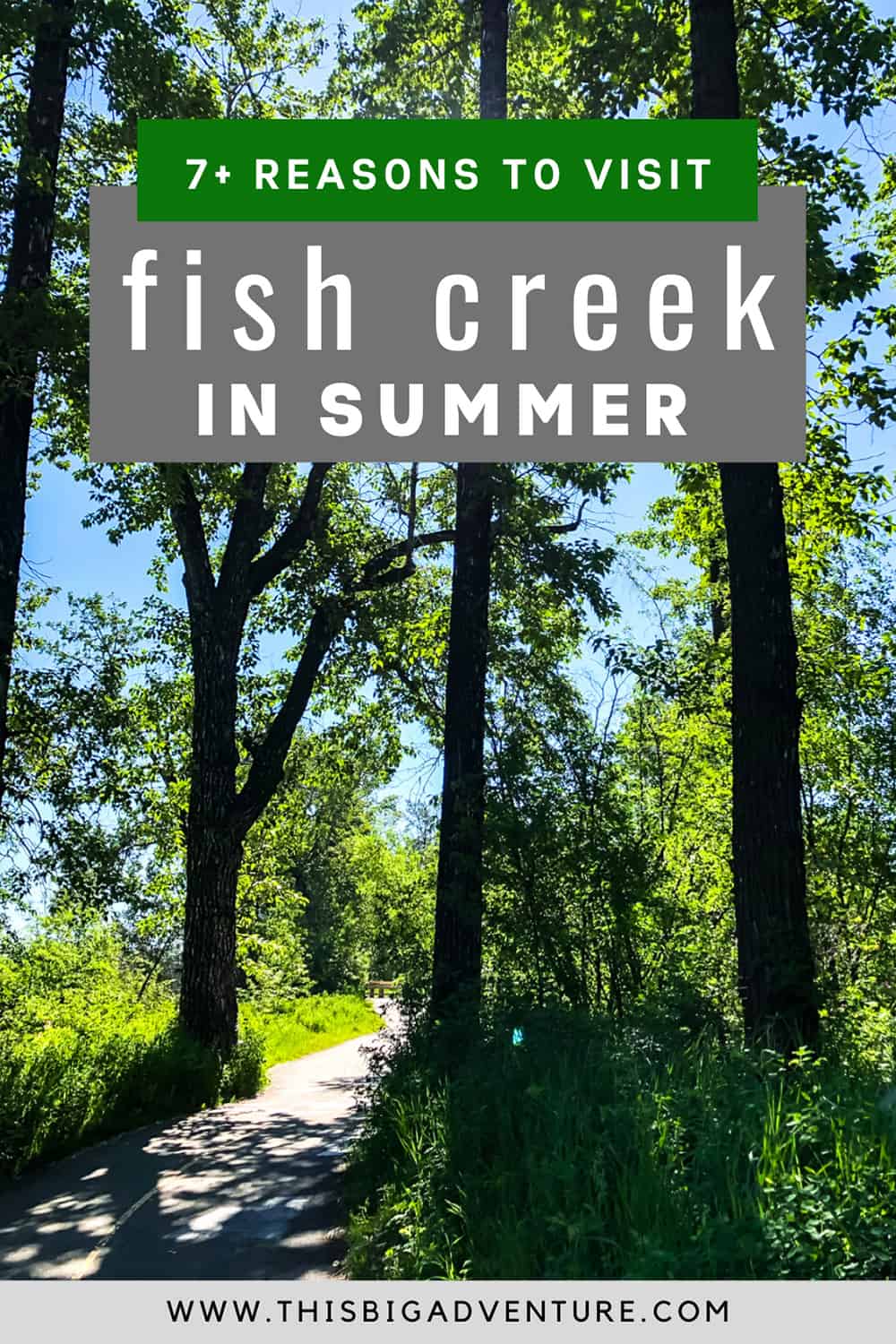 More Calgary Adventures: