Camp: Sundance Lodges, Kananaskis
Sundance Lodges in beautiful Kananaskis Country is a great spot for camping!  Stay in a Trapper's Tent, Tipi or stay in one of their many campsites.
Last summer we headed out to Kananaskis for a weekend at Sundance Lodges.  Ever since we stayed in a trapper's tent in Rocky Mountain House, we were hooked…it's such a fun and unique camping experience.  And one we wanted to do again.  After a quick search for trapper's tent camping in our area, Sundance Lodges came up.  And in one of our most favourite places ever…Kananskis.
But you don't have to camp in a trapper's tent.  They also have tipis available as well as regular campsites.  All sites are gorgeous!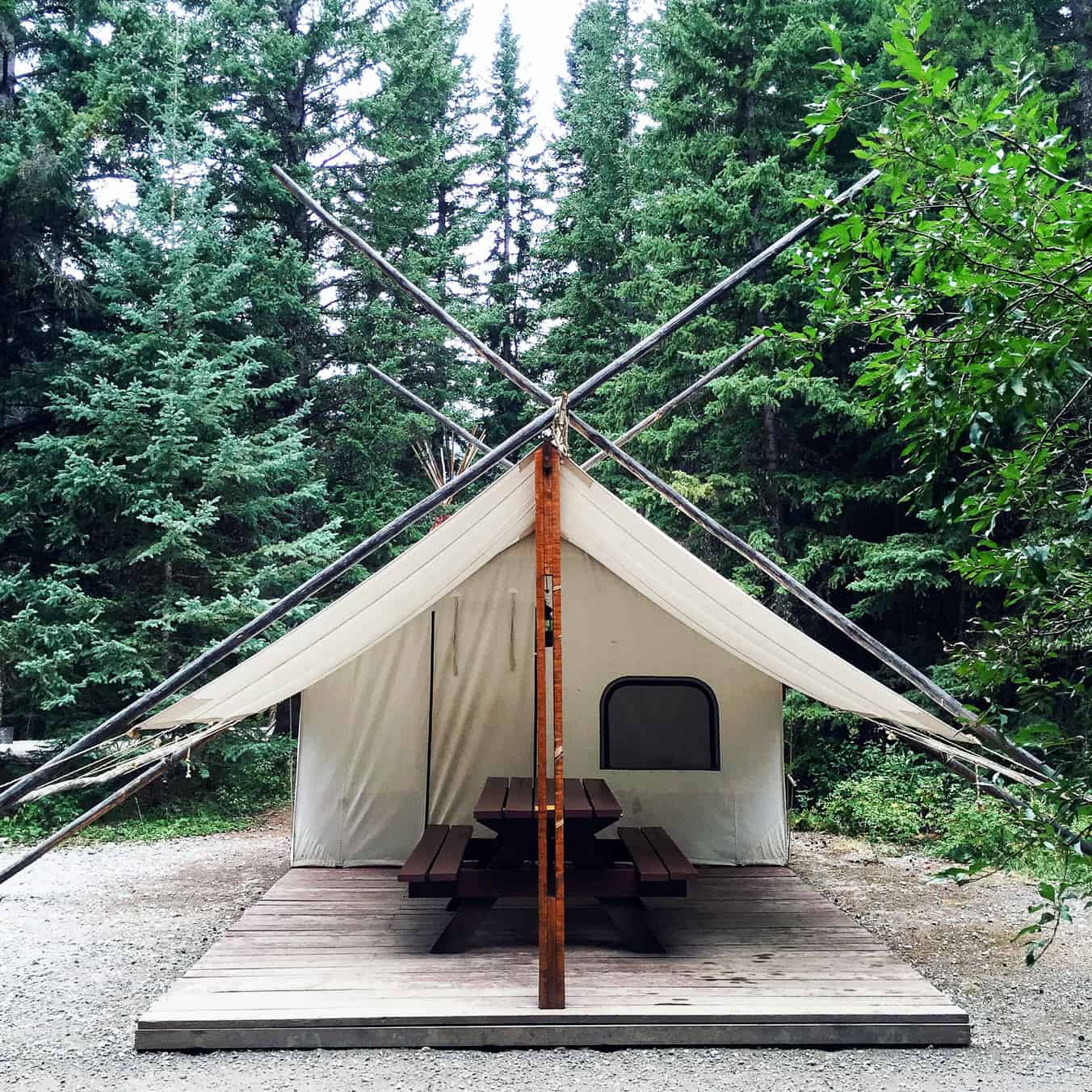 The trapper's tents at Sundance Lodges are really great…this is by far our favourite set up.  What I really loved about them was the fabric overhang over the deck and picnic table area.  When we stayed here the weather was a bit rainy, but we were still able to enjoy the outdoors under the cover of a canopy…love that.  Loads of space for hanging out, playing games and cooking.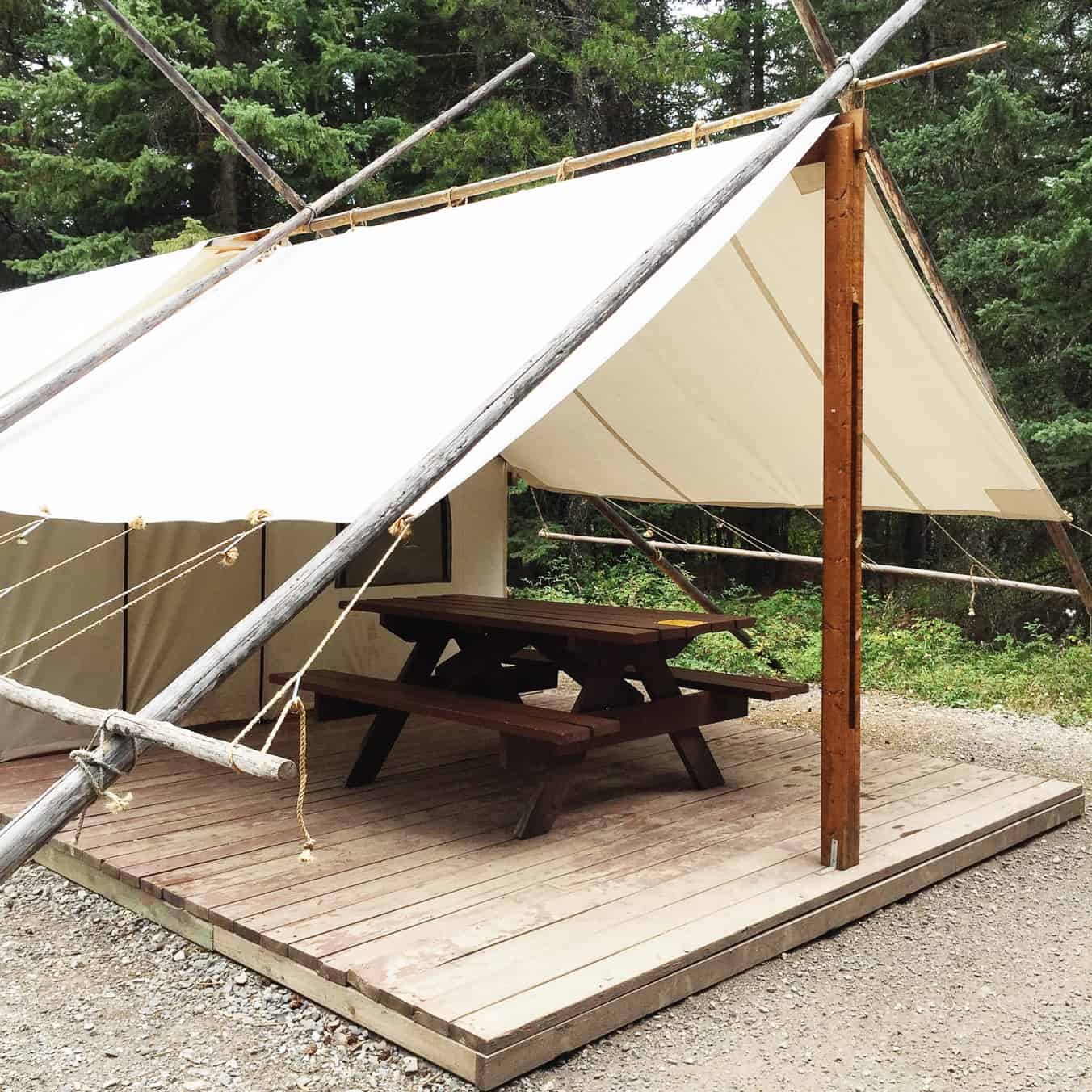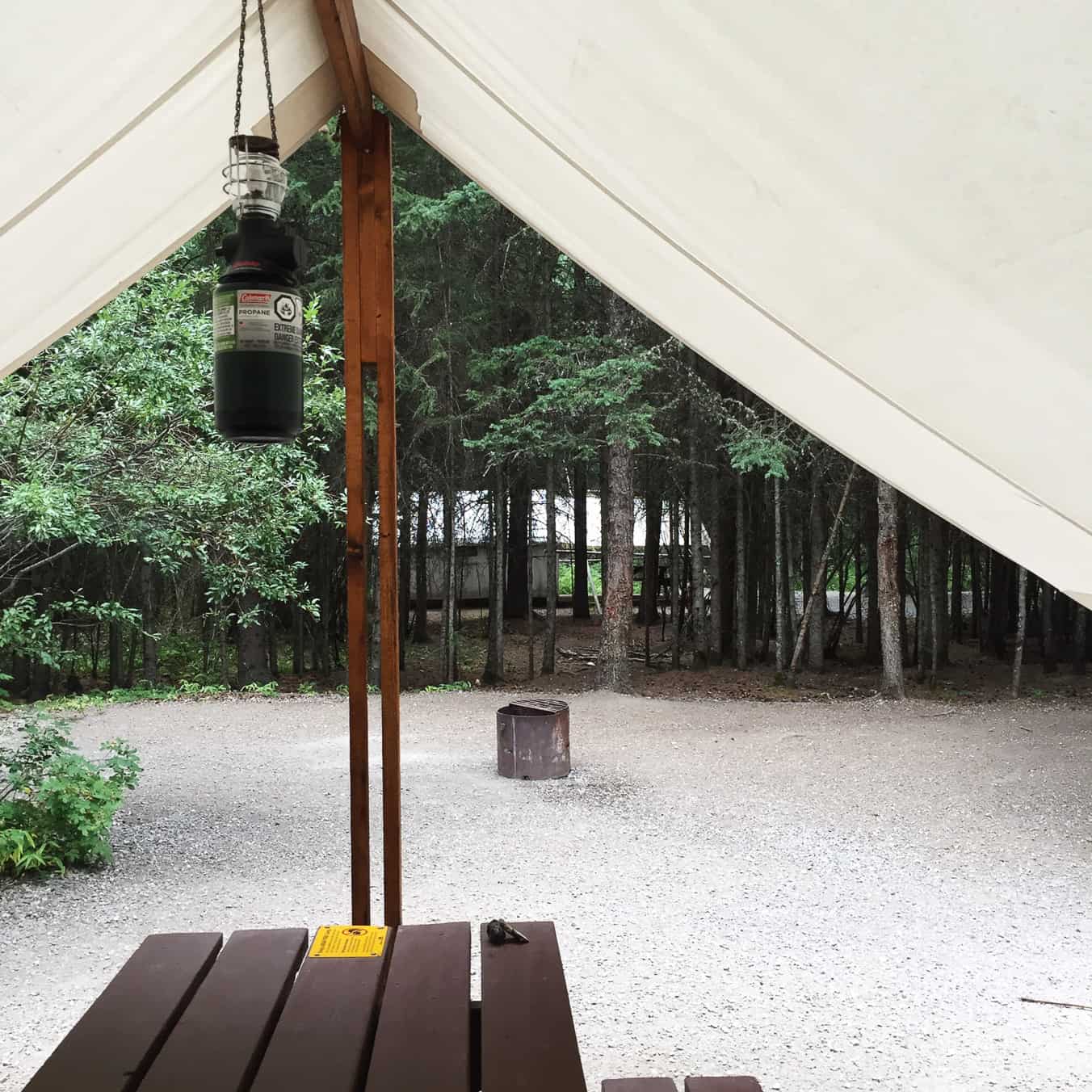 The campsites are big, private and really well kept…this was one of the most clean campgrounds we've ever stayed at!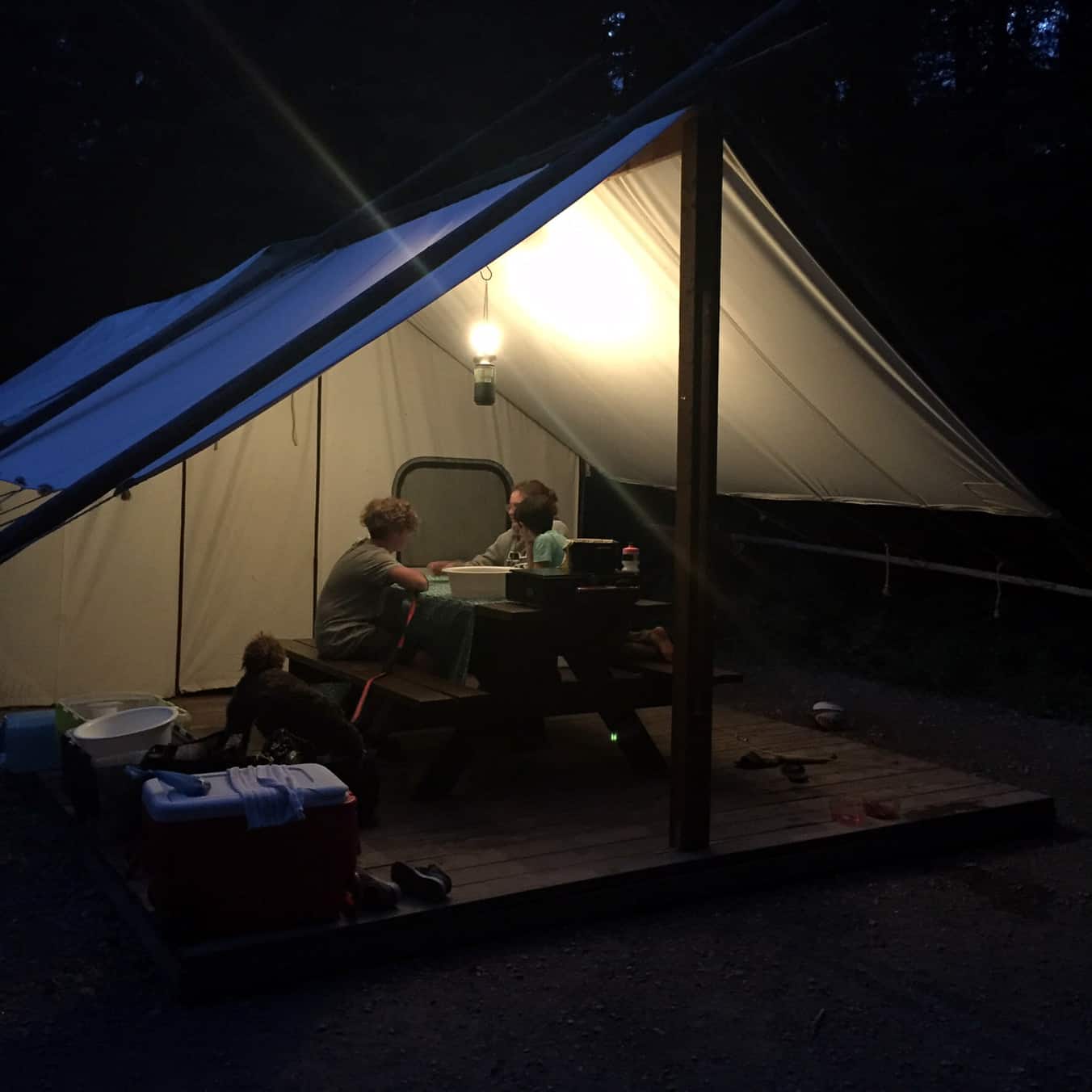 Playing cards into the night…dreamy.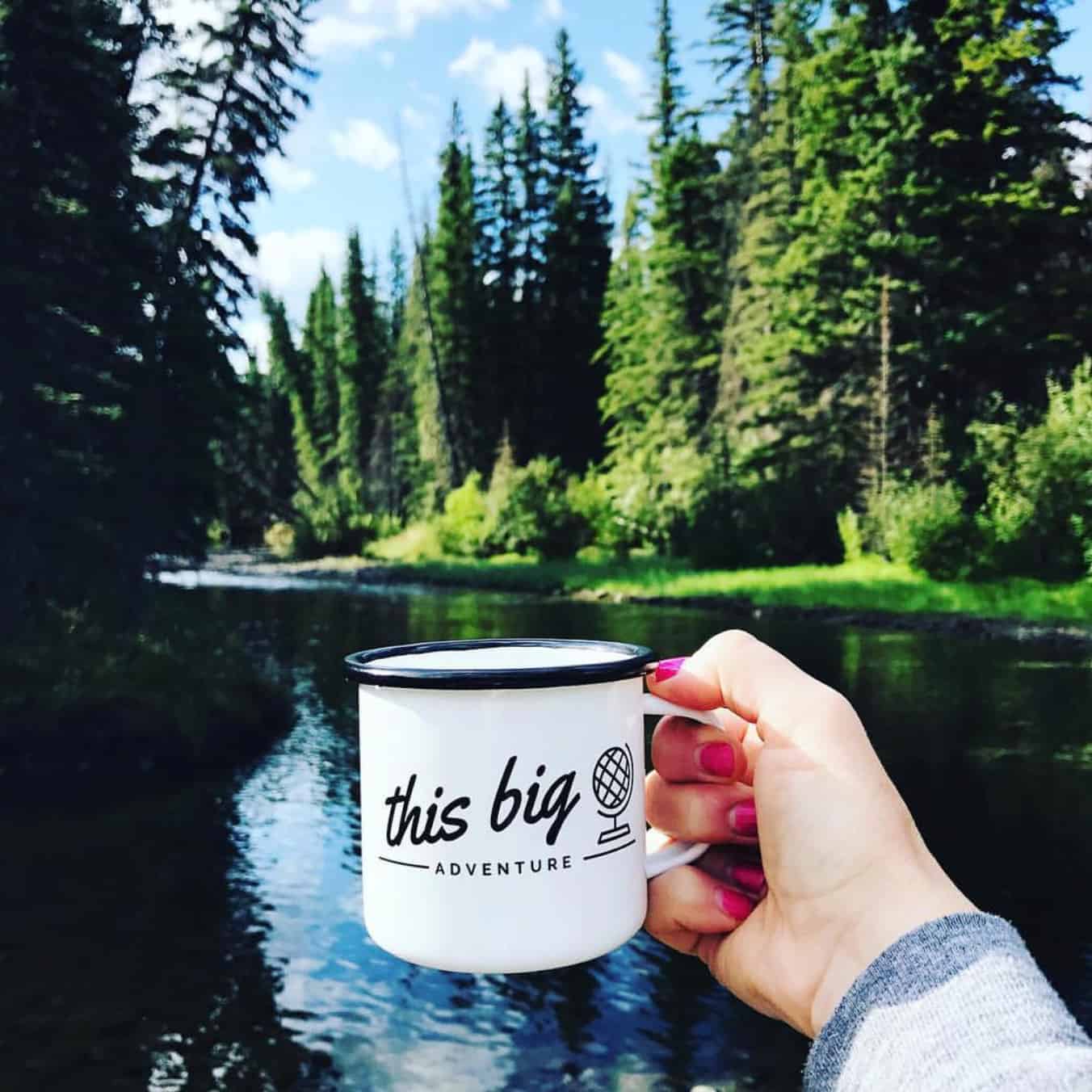 The campsite also has loads to do. There are many hikes in the area, including a nice hike right in the campground…I took this picture at the little creek that runs along the campground…so pretty!  There are also volleyball and badminton nets, horseshoe pits and wide open spaces for playing games like soccer.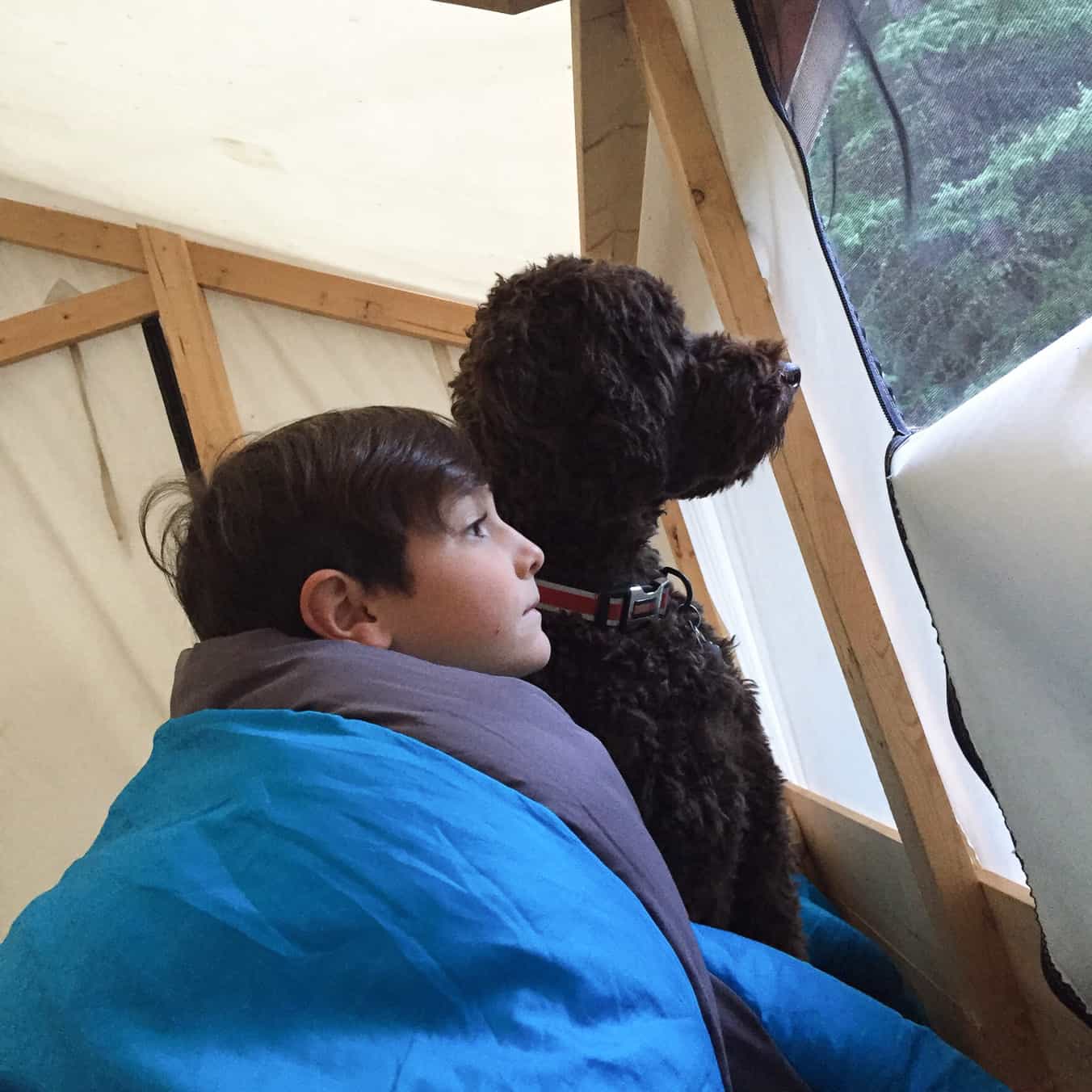 This Big Adventure's Thoughts:
We loved Sundance Lodges and can't wait to go back!  The campground is really nice and there is so much to do in the area.  We definitely recommend it.
Details for Camping at Sundance Lodges in Kananskis:
Make sure to book your site as far in advance as you can, they fill up quickly.
Trapper's Tents, Tipis and Campsites are available to stay in. For rates visit their website here.
Trapper's Tents:  To see what is included with your trapper's tent rental, visit here.
Tipis:  To see what is included with your tipi rental, visit here.
Campsites:  To see what is included with your campsite rental, visit here.
You will need to bring all camping, sleeping and eating supplies.
There is potable water on site.
There are both outhouses and flush toilets available for use.
Showers are available, and they're FREE!
You can purchase firewood.
Dogs are allowed, but have to be on leash at all times.  There is a $2/night per animal charge.
There are a number of hiking trails in the area.  We went to Wedge Pond and Troll Falls when we stayed there.
The campground has a Trading Post store where you can buy simple groceries, gifts and ice.
There is also a space available for outdoor games soccer, there are horseshoe pits, and nets for volleyball and badminton.
Tips for camping at Sundance Lodges:
Bring extra blankets!  Make sure everyone has a sleeping bag PLUS at least 1 extra warm blanket. Even when the days are hot, because it cools down a lot a night.
If you can fit them, bring extra sleep mats.
You are in bear country here, so make sure to clean up your site at night and when you're not there.  Pack your food and toiletries in large tubs, as this makes putting away things really easy!
Pack your hiking shoes, there are great hikes in the area.
Here are our favourite tips for staying in a Trapper's Tent or Tipi.
Helpful Camping Information