Hike: Walk the Hoodoo Interpretive Trail in Banff
Get out to Banff this weekend and walk the Hoodoo Interpretive Trail!
The Hoodoos in Banff are one of those quick lookout hikes that you can do with small kids, with the energy to run up the path. You've got the payoff of a fantastic view, shortly into the walk at only the second lookout point (you can see it from the starting point after the parking lot). You can either stop there, continue onwards on the path atop the mountain for additional fantastic views.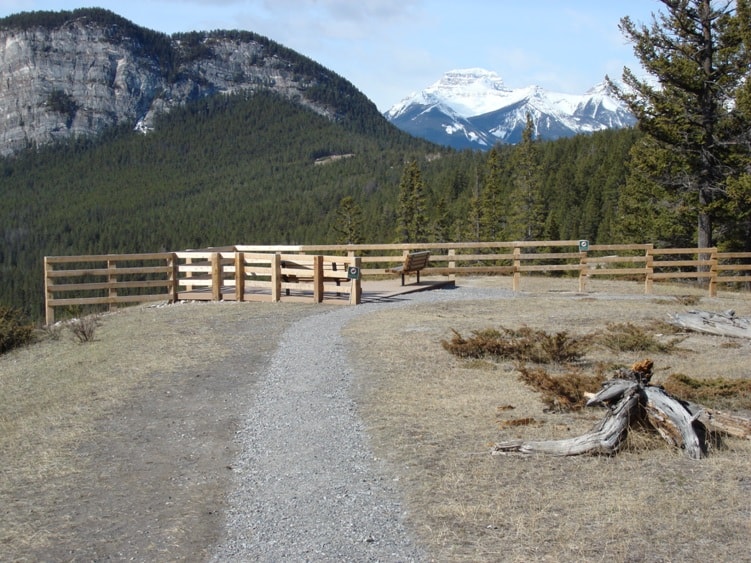 For a bit more adventure, and for older children, there's a path downwards towards the hoodoos, if you want to go down. The path descends from the second lookout point area, and can be easily maneuvered by older children wanting to get a better look. Not too steep, the path was easily descended by our four and seven year old – just make sure they're wearing sturdy shoes, to do so.
Our tip: Start early, before the crowds arrive. Whether you've got twenty minutes or two hours, this interpretive trail with lookout points, and many places to explore can provide you with one of the must-do Banff experiences with the kids.
The walk can be steep, depending on how far you decide to go (the higher up, the better the views of the Bow River Valley) but with a bit of stamina, the little kids were making it up the hill no problem.
Getting There 
The Hoodoos Viewpoint off Tunnel Mountain Road can be found at the Parking lot at the Corner Viewpoint, at the top end of Buffalo Street near the campgrounds at Tunnel Mountain.