What to do in Fish Creek Park in Winter
Winter is a wonderful time to visit and explore Fish Creek Provincial Park!  Here are some ideas of what there is to do in here in Winter.
You may know this already, but we love Fish Creek Park in Calgary, AB.  This beautiful provincial park is located just minutes from our front door, so we try to visit and explore as often as we can.  It is a perfect place to get your nature fix, all year round!  We've shared fun things to do in this park in Summer and Fall, and now we want to share what you can do here in the winter!  Don't let winter stop your fun…it's a beautiful season for adventure.
What to do in Fish Creek Park in Winter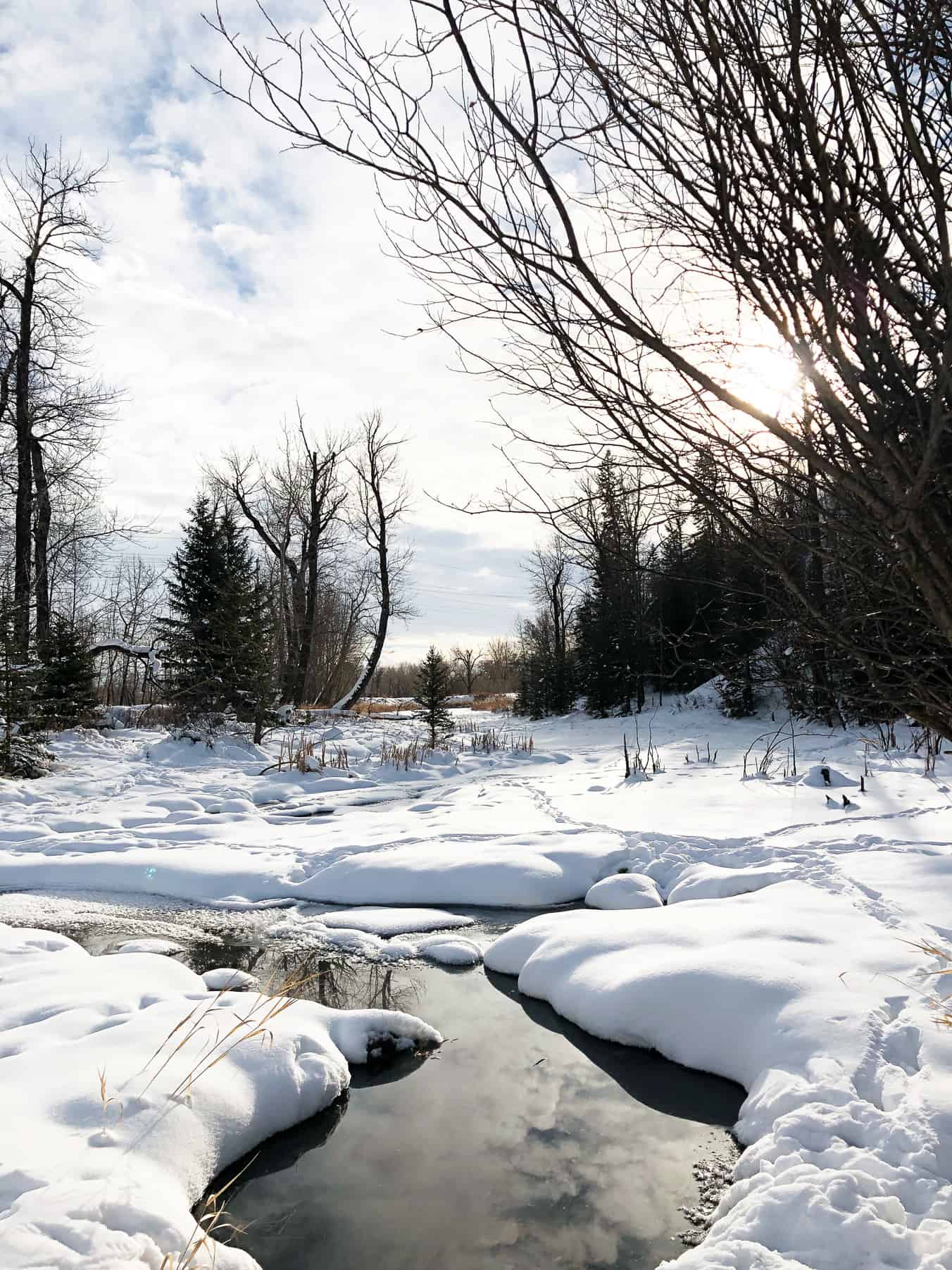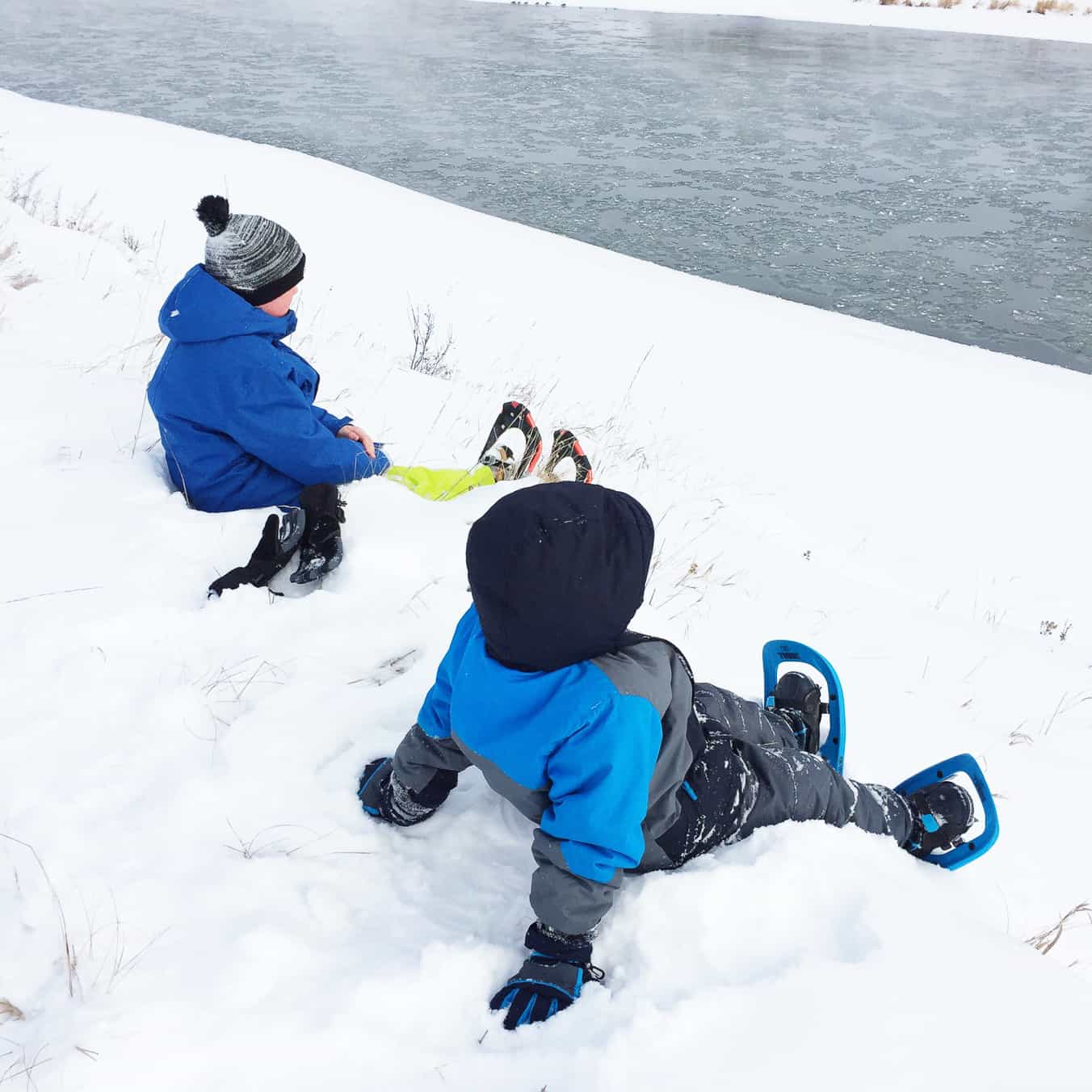 Snowshoe, Cross Country Ski and Hike
With over 80 kilometres of pathways, there is plenty of space for hiking, fat biking, snowshoeing and cross country skiing!  We especially love snowshoeing…dress well, pack a snack and have fun!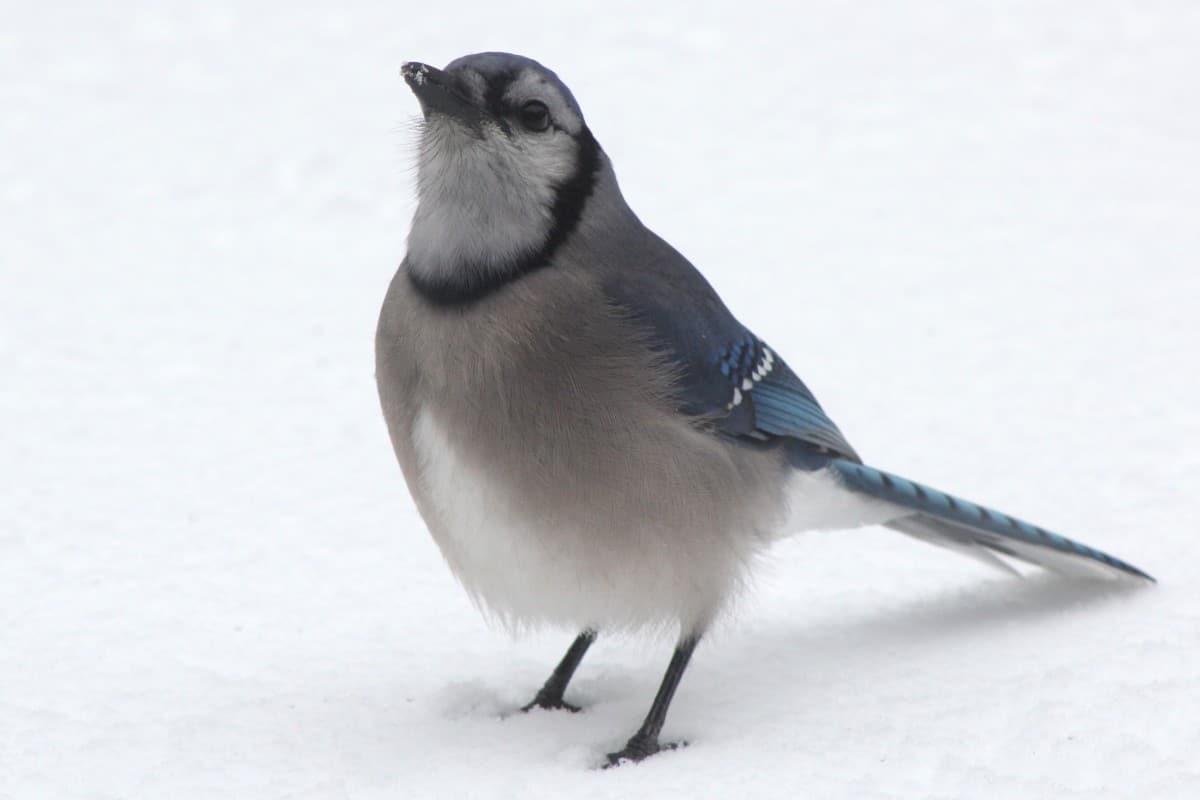 Winter Bird Watch
Fish Creek is full of birds!  Grab your binoculars and head outdoors to do some bird watching.  Take some bird seed with you, if you're lucky, you may be able to feed chickadees from the palms of your hands!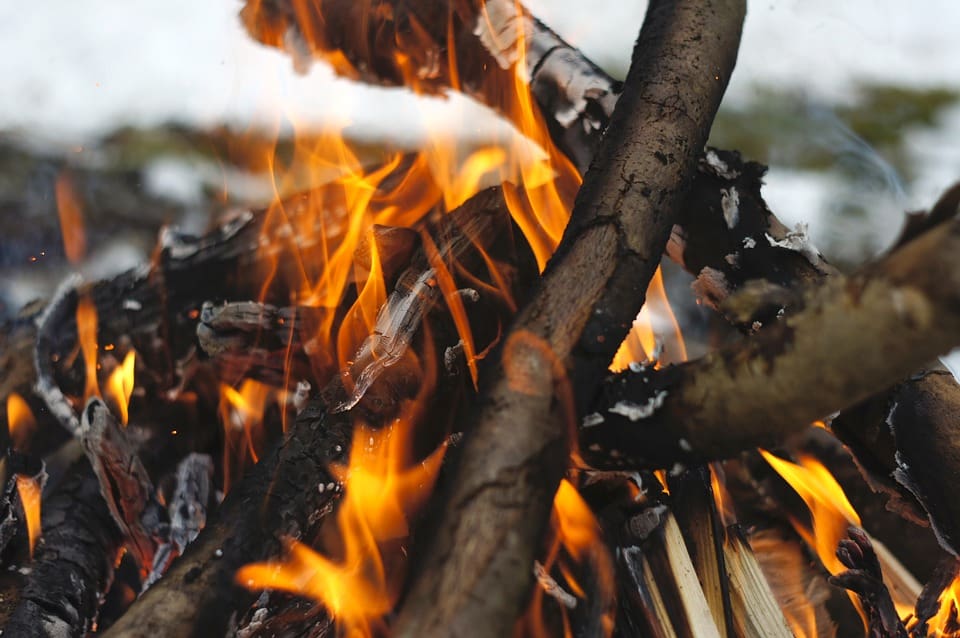 Have a winter campfire!
Pack some hot dogs, marshmallows and hot chocolate then head into Fish Creek for a winter campfire!  Campfires aren't just for summer…campfires in winter are a lot of fun!  Throughout the park, there are many different picnic site facilities available to use.  Some sites have picnic tables, some have grills and some have fire pits.  Just make sure you bring your own firewood (from outside the park), roasting sticks and a bucket for water to extinguish your fire.  You can read more about this on the Alberta Parks website.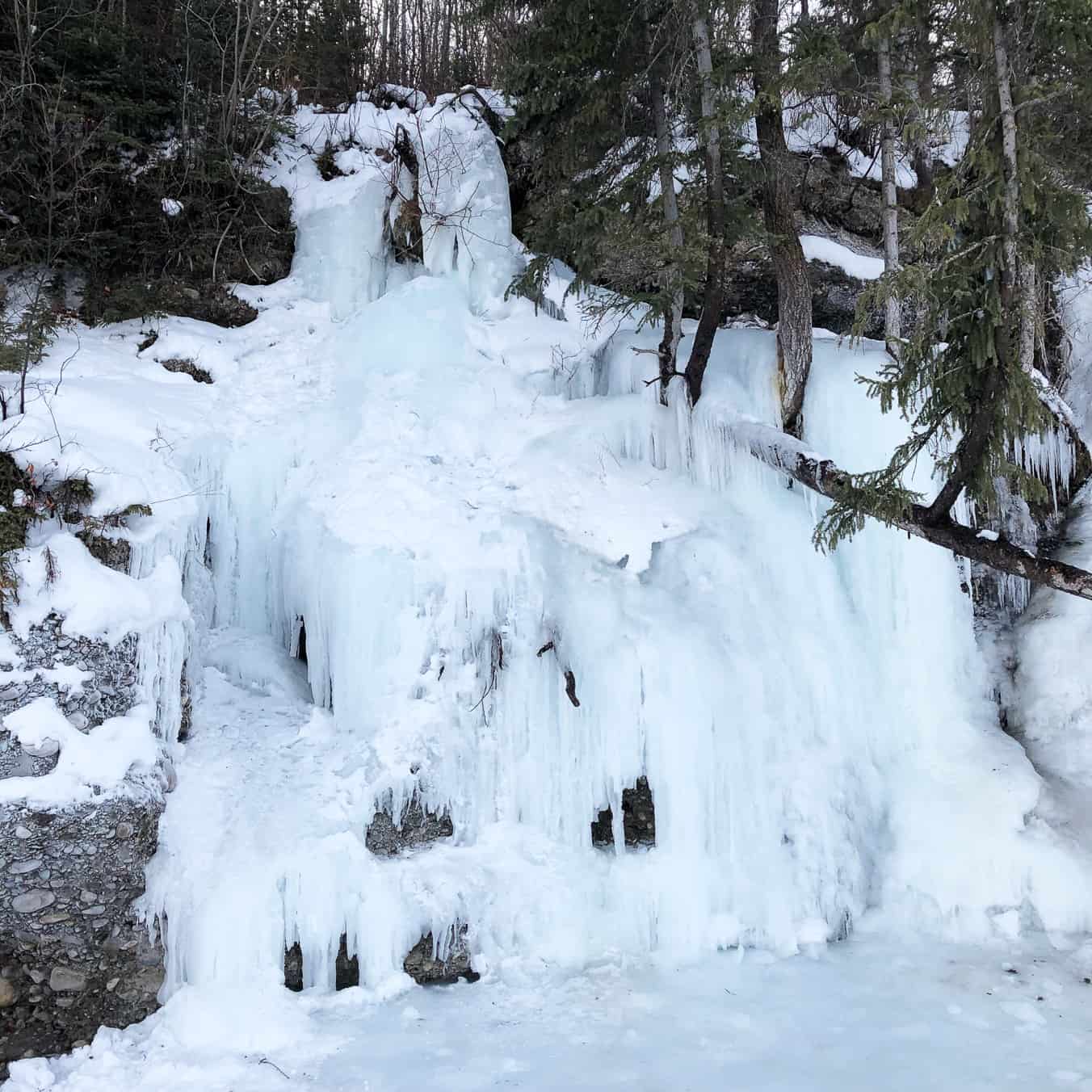 Check out the Ice Falls
Did you know there are ice falls in Fish Creek Park?  The ice falls are located in the south end of the park along the Stream Loop, near Bow Bottom Trail.  To access them you can either park in the Bow Valley Ranche parking lot, or in the Sikome Lake lot as well.  And from there, they are just a small hike away!  (see map below)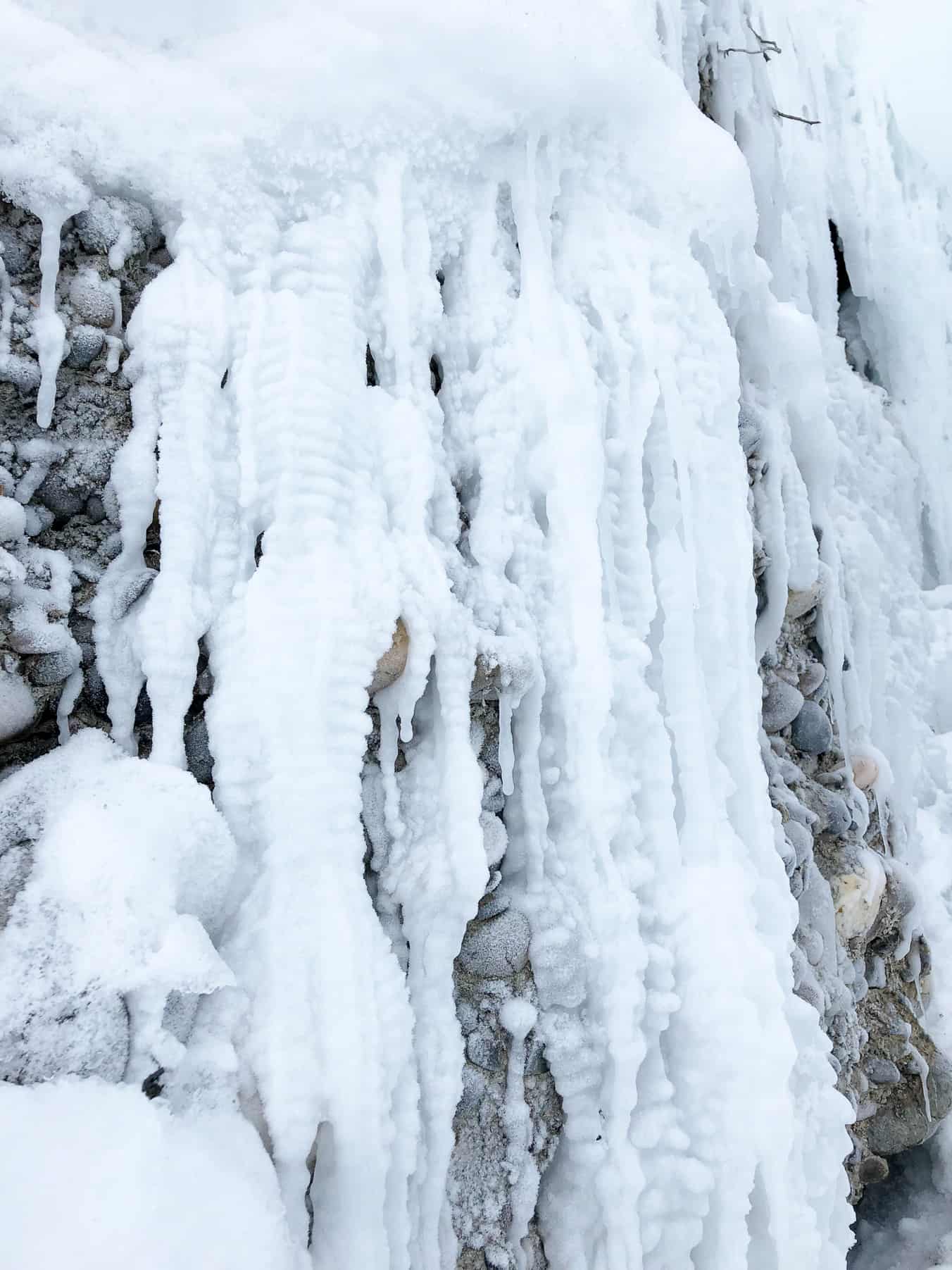 The 'falls' are actually created from run-off of melting water, not falls from a stream or river, but they're just as pretty!  And they're located in a spot that makes it easy to walk right up to them.  Just remember, depending on the winter, the falls may look different from year to year.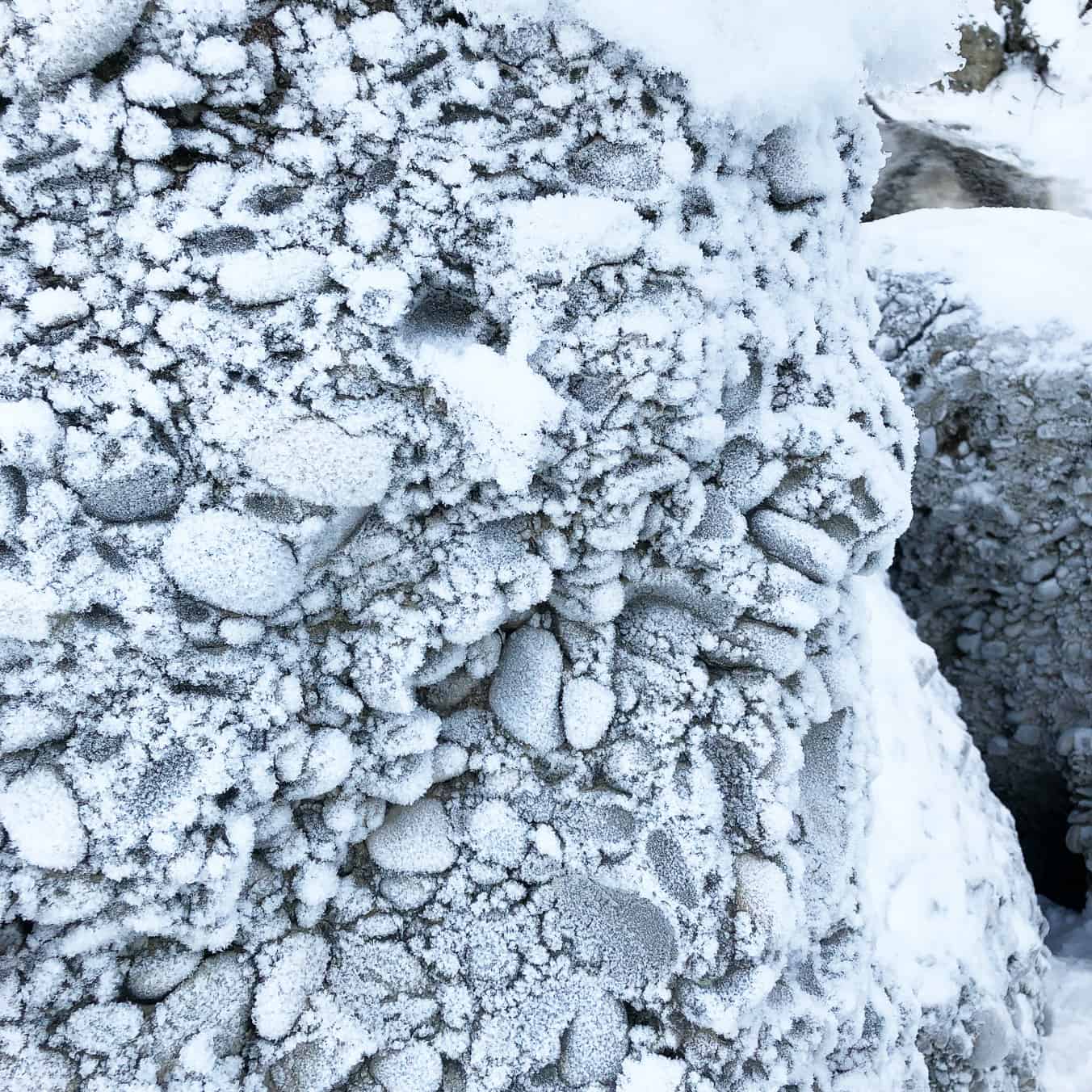 Here's a close up of frosty rocks right at the falls…so pretty.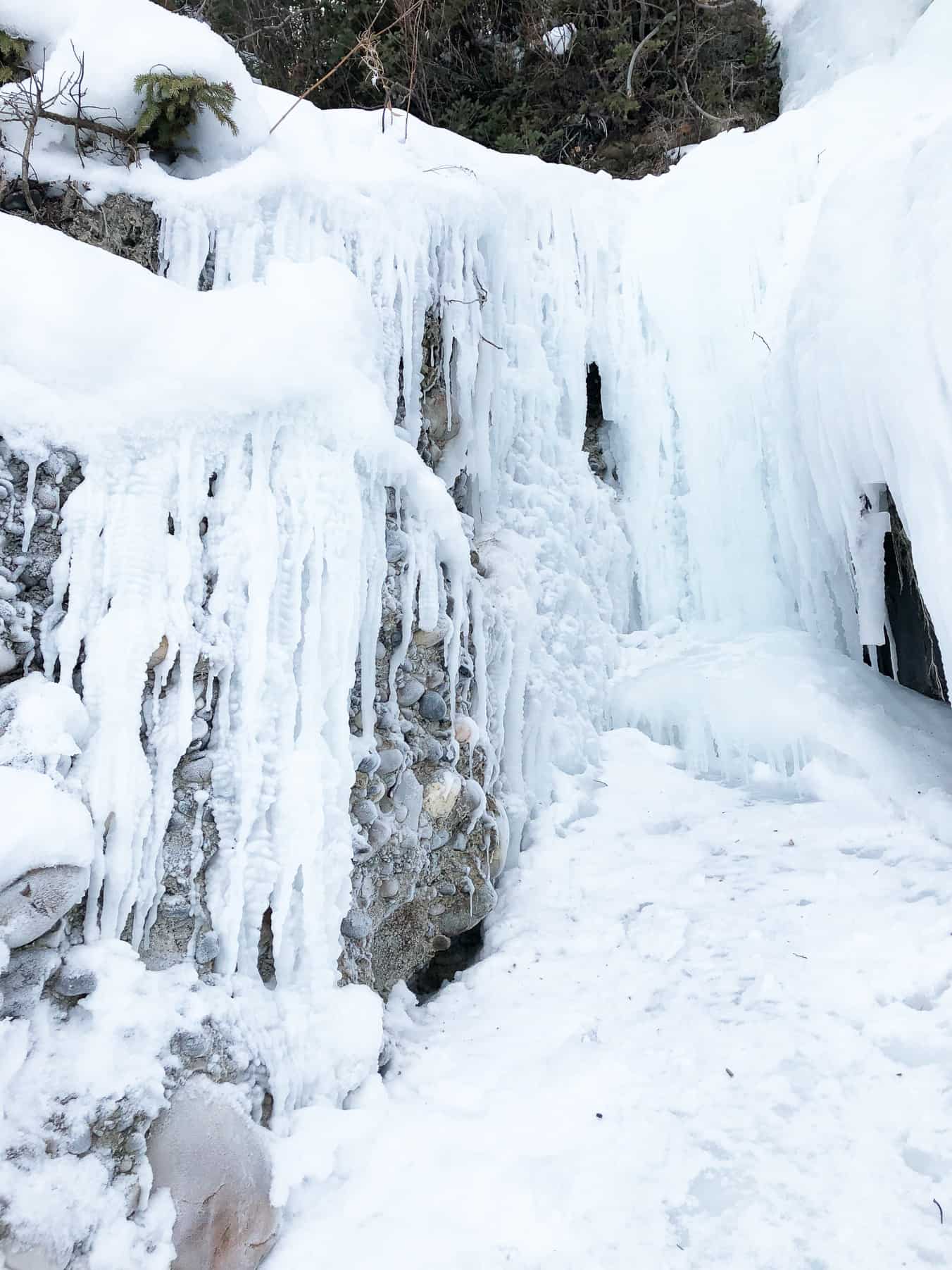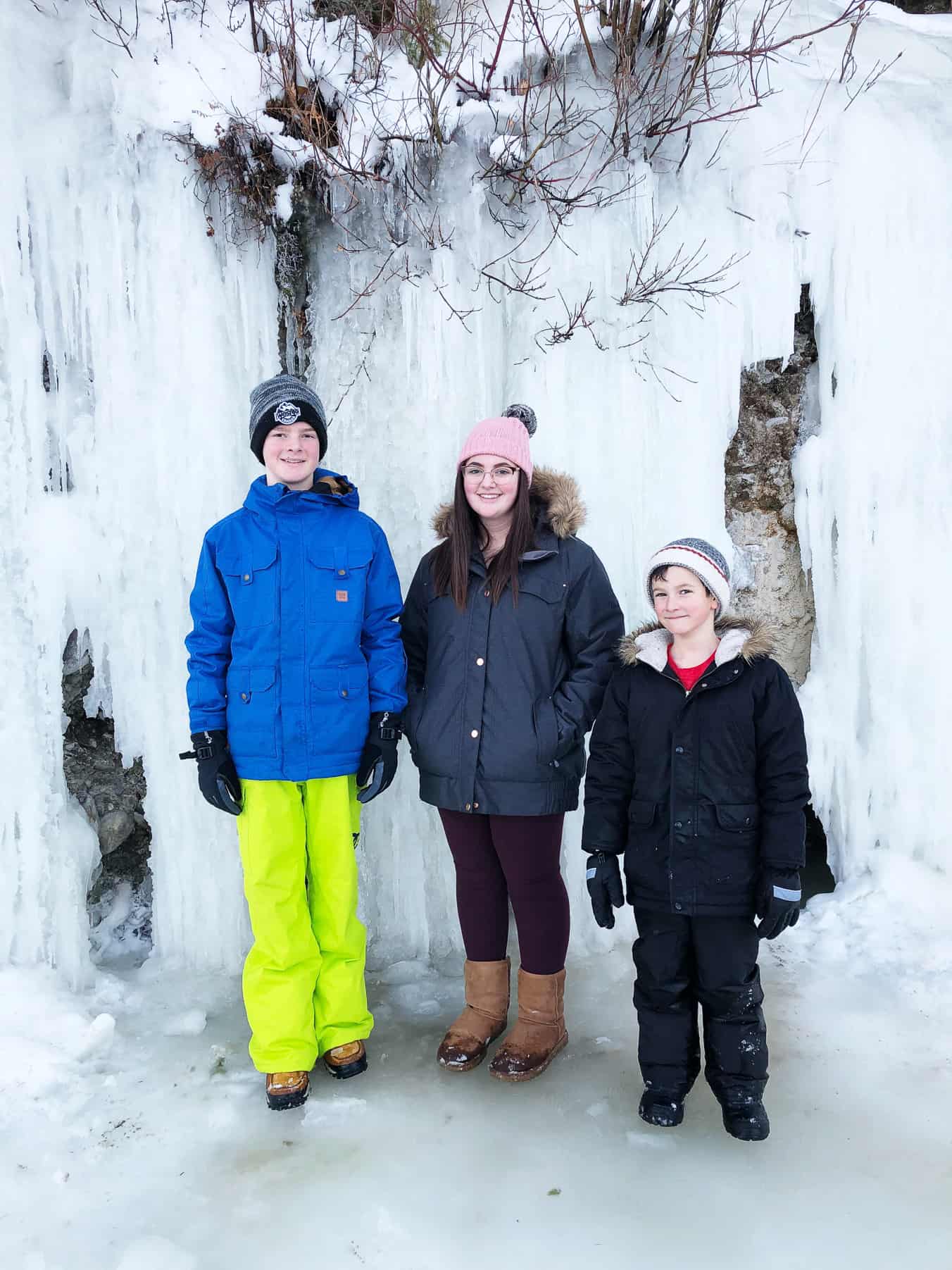 Fish Creek Ice Falls Location and Map
Here's a simple map illustration to give you an general idea of where the falls are located: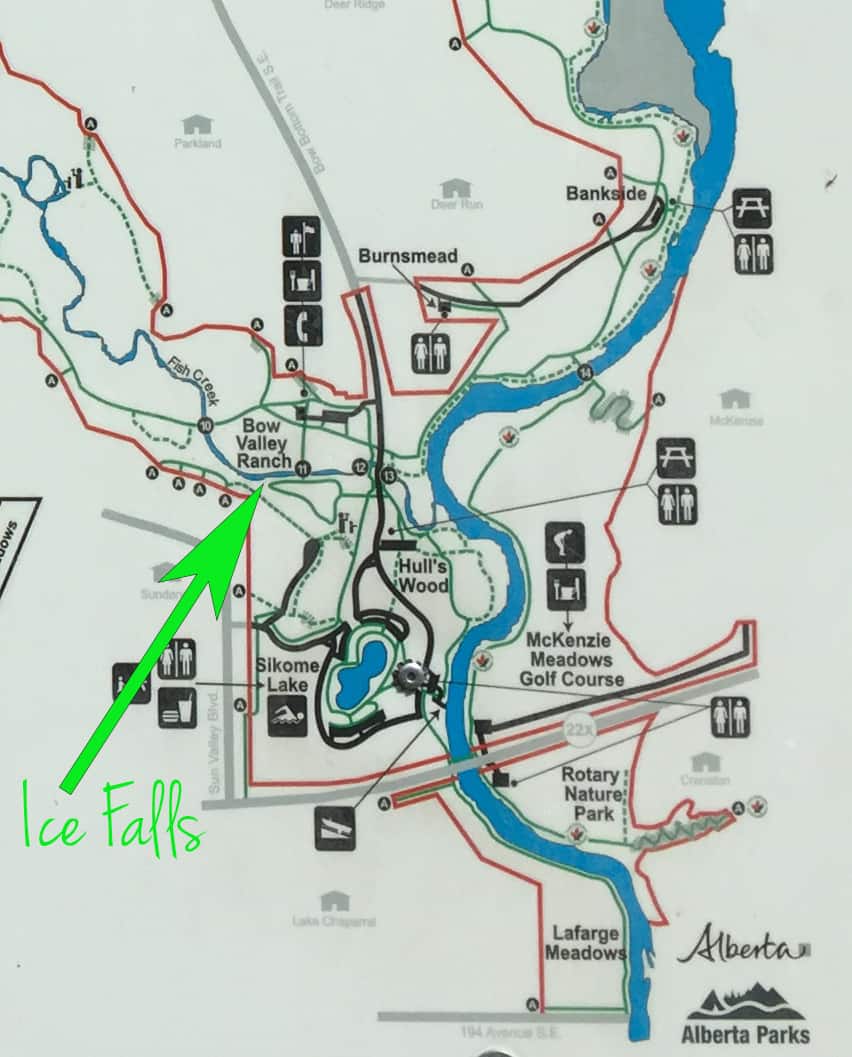 Have a Cuppa Tea!
Grab a friend or loved one and stop in for Afternoon Tea at Bow Valley Ranche!  Afternoon Tea is seasonal through the winter months on weekend afternoons between 2 and 4 PM.  They offer a wide selection of coffee, tea, tea sandwiches, fresh scones, clotted cream and jams, tea cakes, mini pastries, charcuterie and cheese boards.  Make sure to call ahead to make a reservations.  Read more on their website here.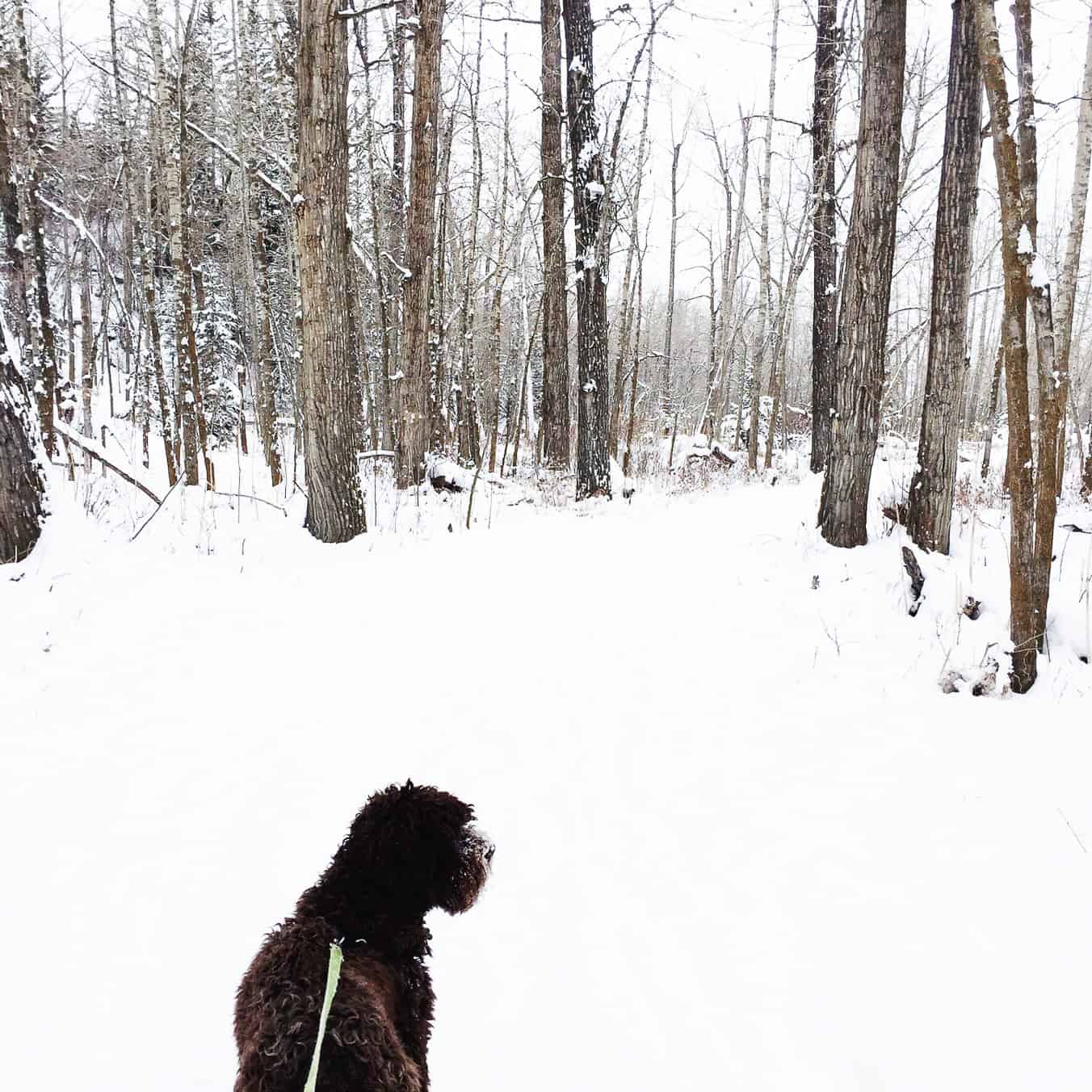 Take your dog for a walk!
We love walking our dog here.  This is an on-leash area which we really like.  And the trails have convenient garbage locations for doggy-doo drop off!
What are your favourite things to do in Fish Creek in winter?
More Fish Creek Provincial Park Adventures: