Hike: Brown-Lowery Provincial Park
Located less than 1 hour from Calgary, Brown-Lowery Provincial Park is an amazing spot for day hikes! Hike and explore over 12 KM of trails.
After a quick 50 km drive SW of Calgary via hiways 22X and 22 (or secondary highway 762), to Plummers Road, you arrive at beautiful Brown-Lowery Provincial Park.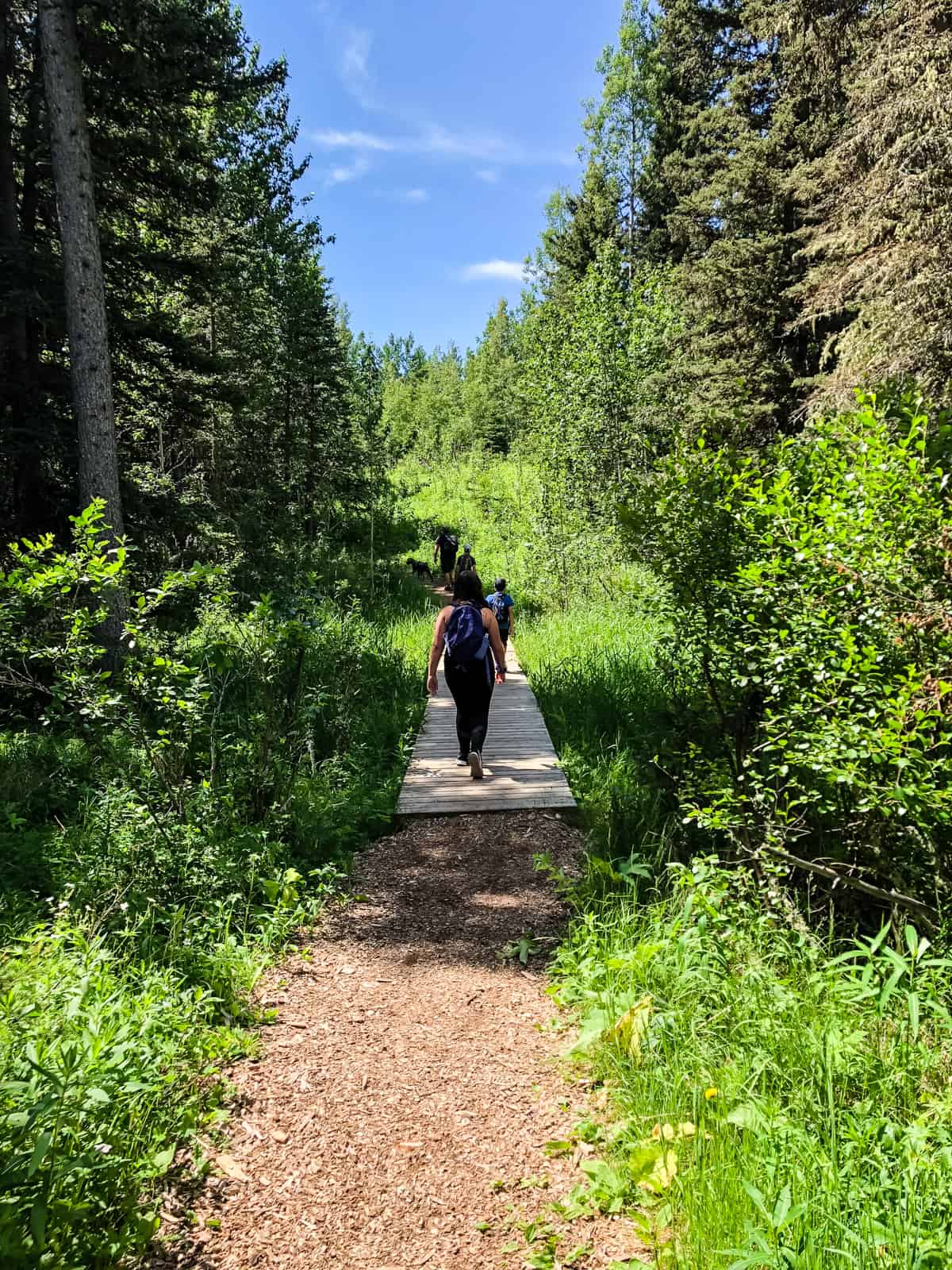 About Brown-Lowery
Brown-Lowery is named for the founders of Home Oil, James Lowery and Robert Brown. Lowery and Brown donated the land to the Alberta Government in 1969, on the condition that it be kept in its' natural state.  Many of the trails were old seismic lines and logging roads. There are even some old buildings hidden along the trails that you can explore.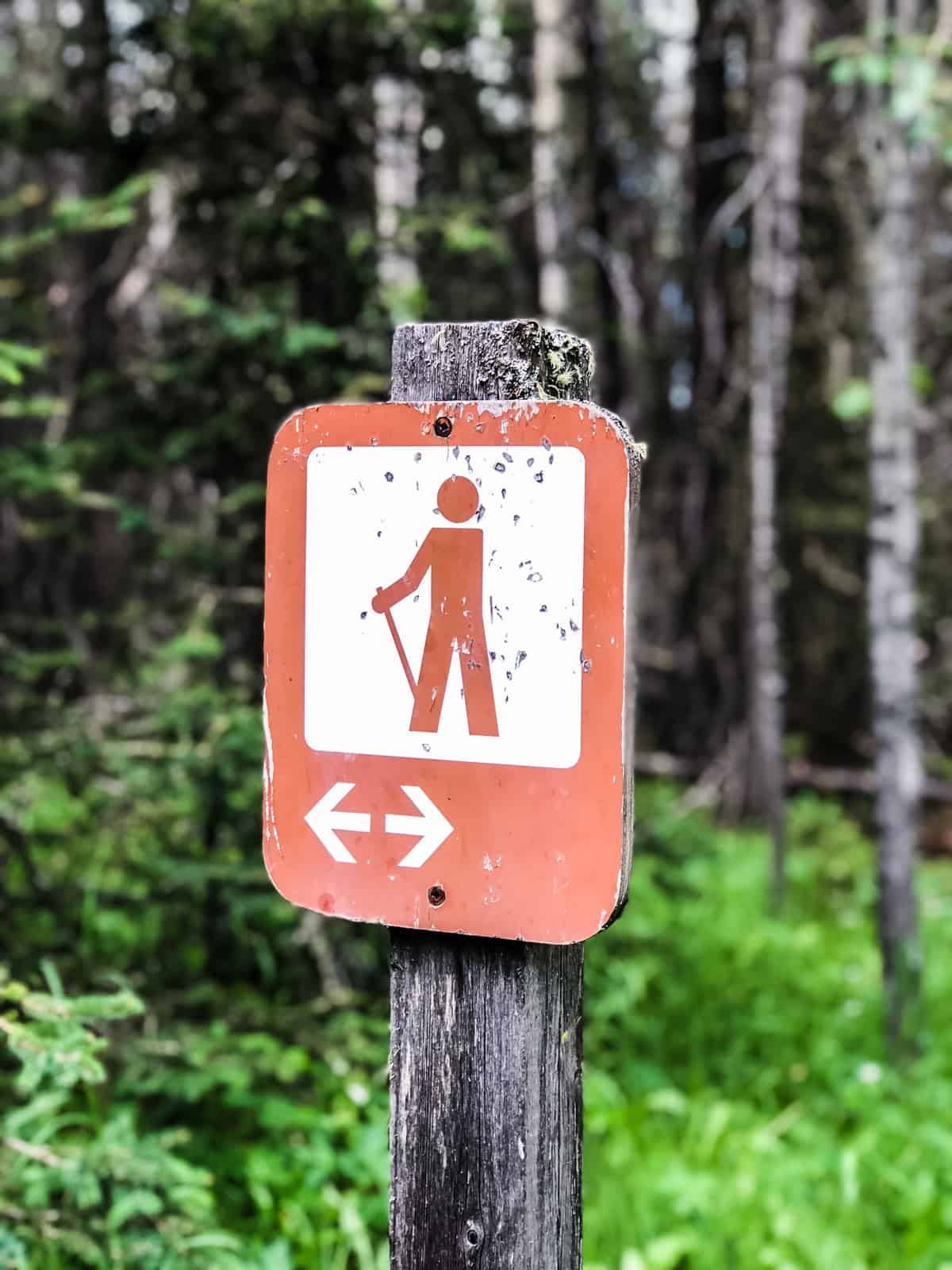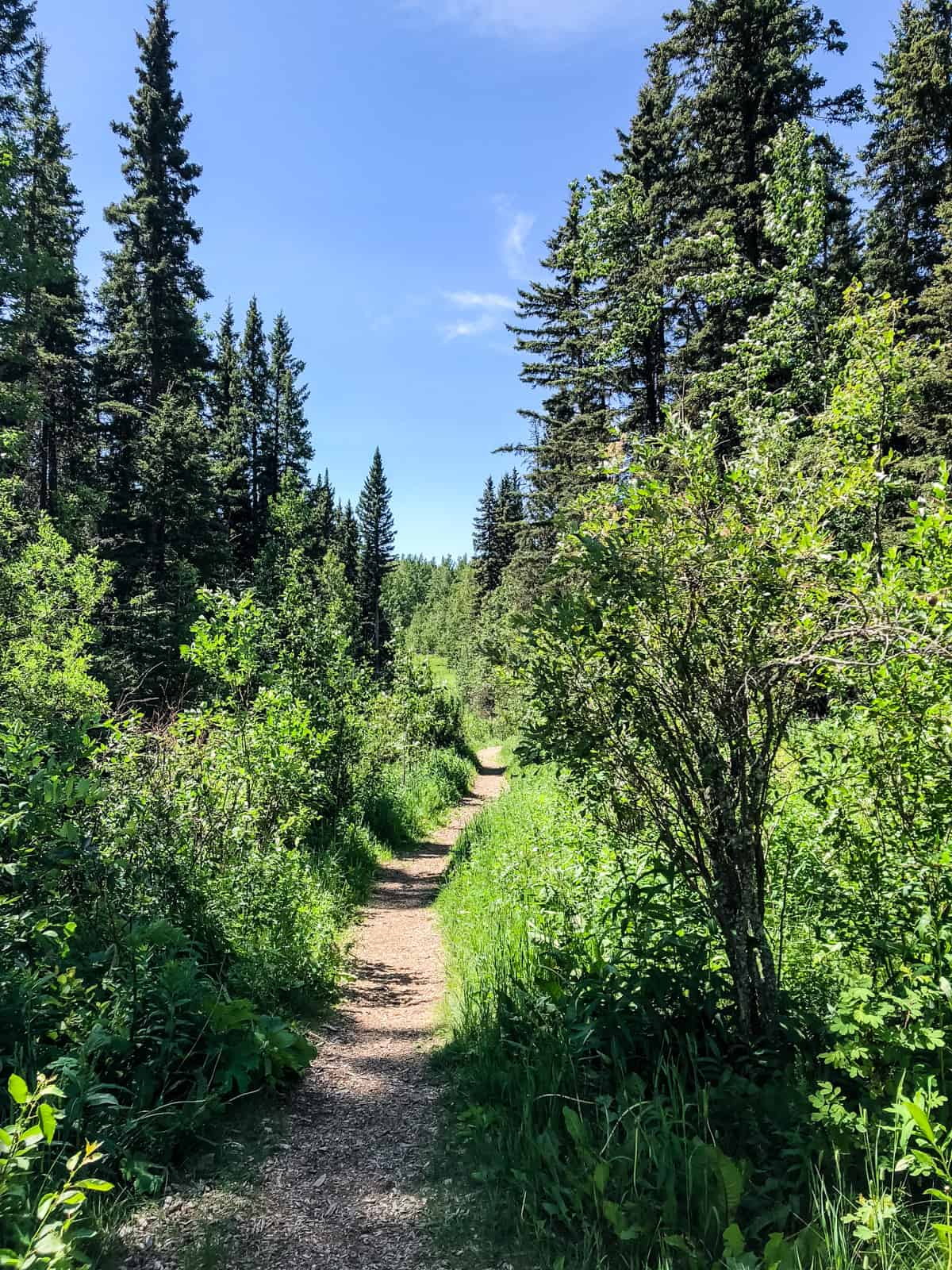 Hiking Trails
This day use Provincial Park has over 12 kilometres of various hiking trails that wind throughout the park. All trails are fairly easy…our youngest was 9 when we first hiked through Brown-Lowery and he had no trouble. There are a few somewhat steep hills, rocky pathways, wooden walkways and bridges, but they lead you to the most spectacular mountain views!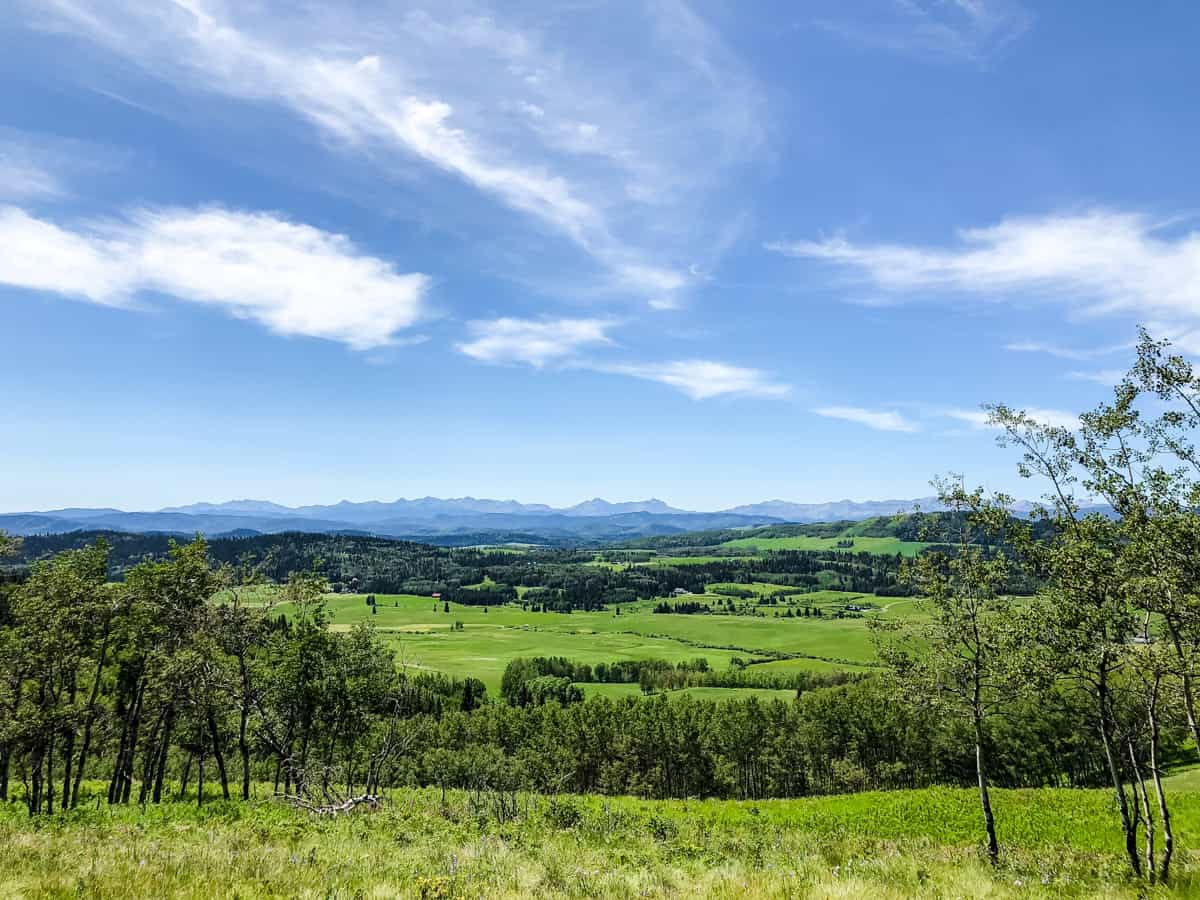 On your hike you will be treated to lookout views of the front range of the Rocky Mountains, natural grasslands, mature forests, and small creeks that dot the rolling foothills landscape.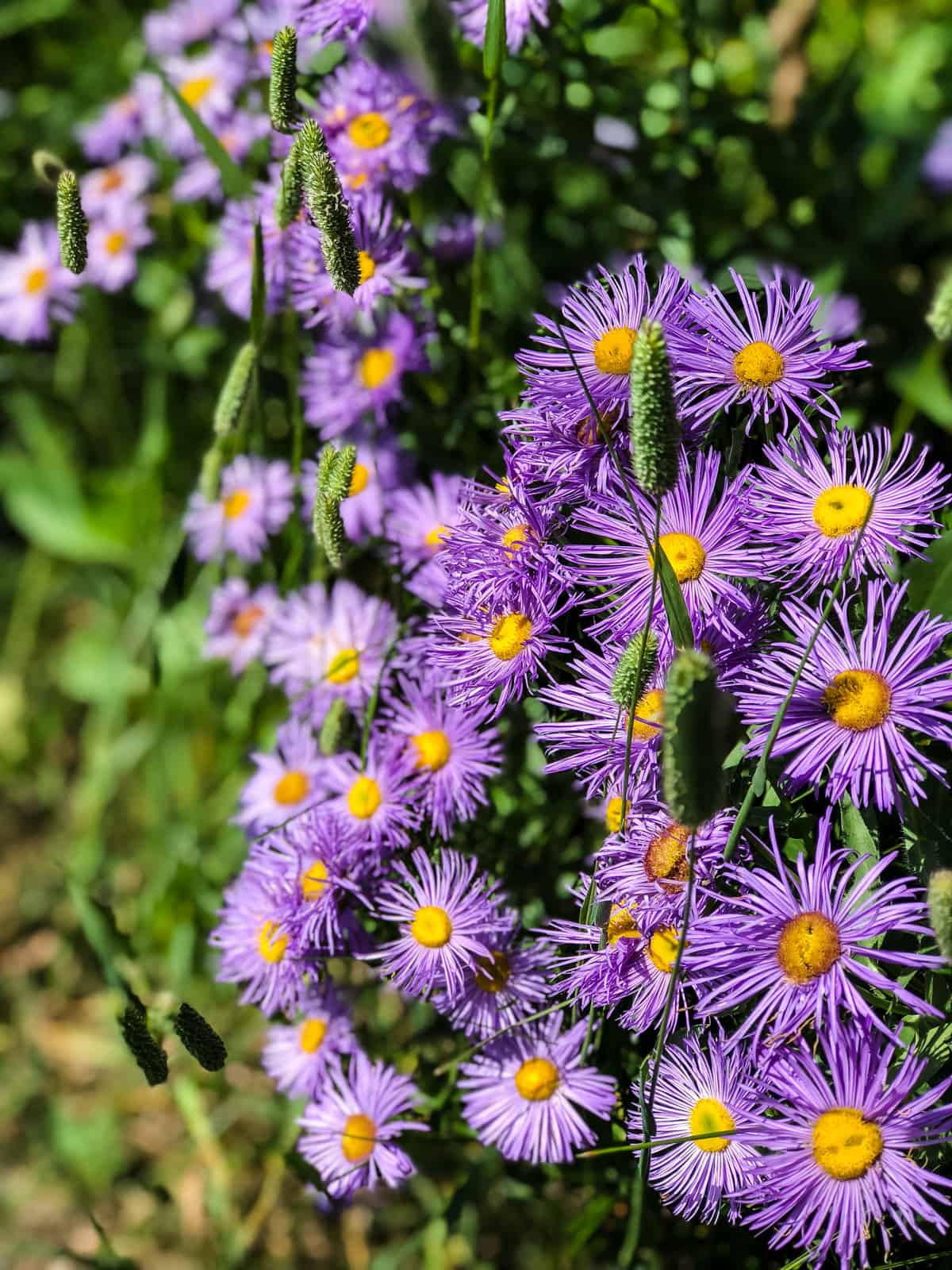 As you explore Brown-Lowery you will meander through wooded forests, across streams, through wildflower meadows and grasslands…it's a spectacular spot for birders and wildflower enthusiasts. And keep an eye out for wildlife!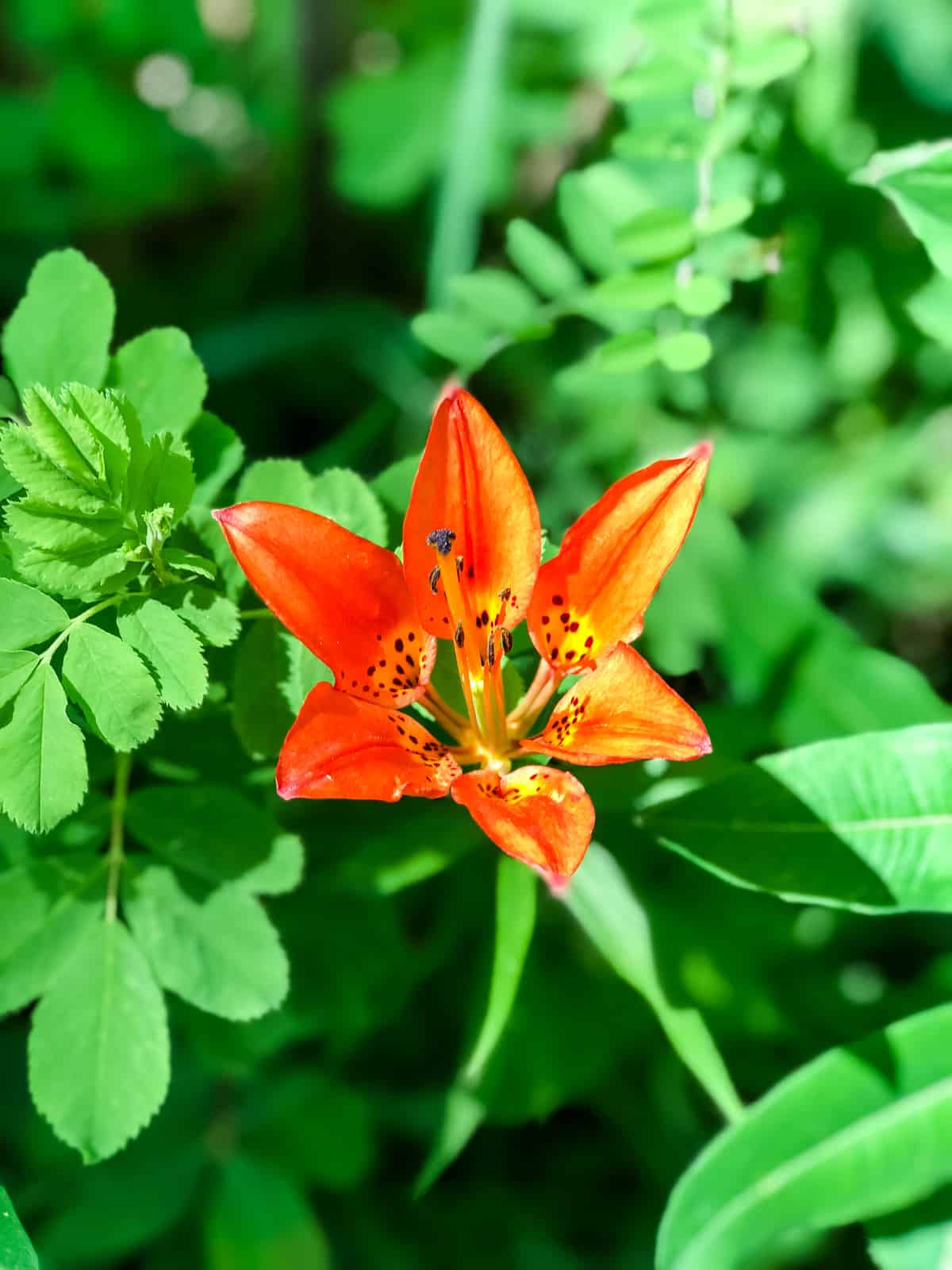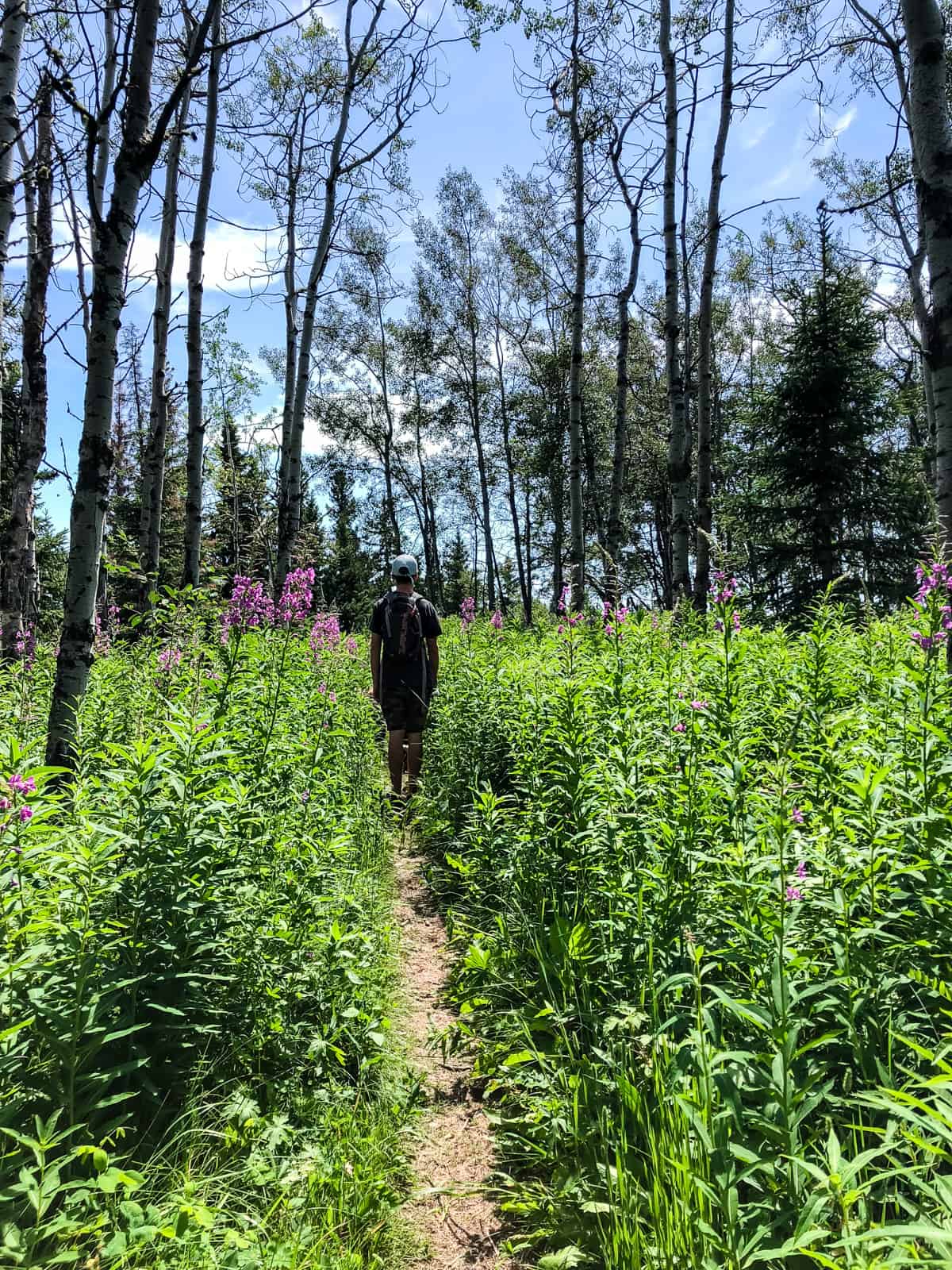 Visit Tips:
Be sure to check the kiosk located in the parking lot for any alerts of sightings of coyotes, cougars or bears that are possible residents of the park. On a couple of our visits there were bear warnings.
Pack a picnic and spend the day. There are a couple of benches at the top of the hill where you can enjoy your lunch with a spectacular view!
Your hikes can be as long or short as you like. There are over 12 km's of trails, but you don't need to do them all at once. You can choose a loop to do.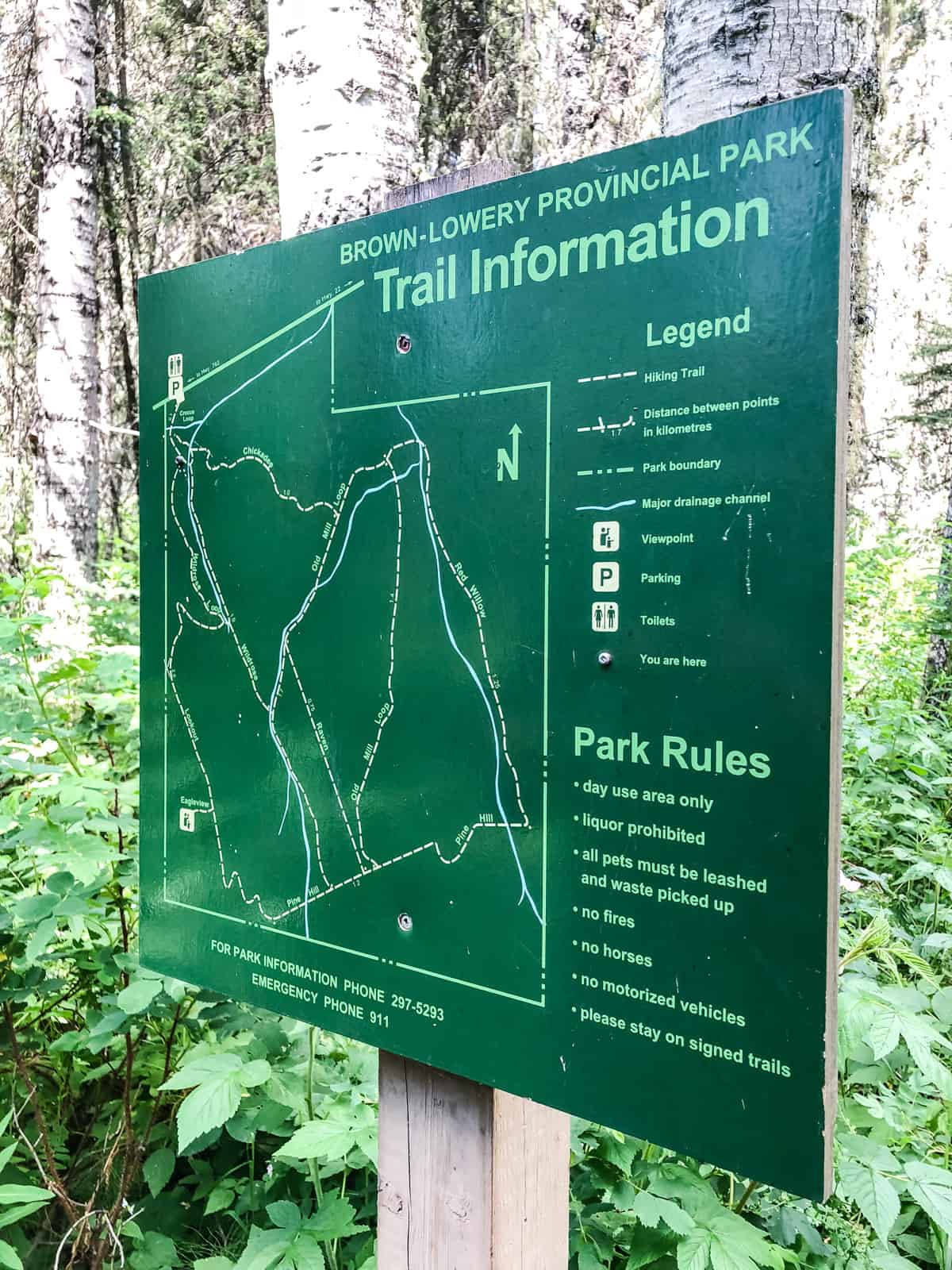 This is a wonderful park that we visit often! It's never busy when we've been, it's quiet, the views and landscape are amazing…it's a true gem!
Brown-Lowery Park Details:
Open Year Round
Hours: This is a Day Use Only park
Fires: Fires are NOT allowed
Facilities: Pit/Vault Toilets
Garbages: There are no garbages, so you need to carry out what you carried in.
Pets: Dog friendly but must be on leash, and you must pick up after them.
Remember not to pick flowers or berries!
There is an Information Kiosk located in the parking lot. Check for notices.
Brown-Lowery Hike Details:
Location: 50 km SW of Calgary via hiways 22X and 22 (or secondary highway 762), to Plummers Road
Rating:  Easy-Intermediate. Kids can easily do this hike.
Length: 12 km of trails that wind through the park (you can walk as little or as much as you like)
Activity:  Trail is for hiking only.
You can view the Trail Map here.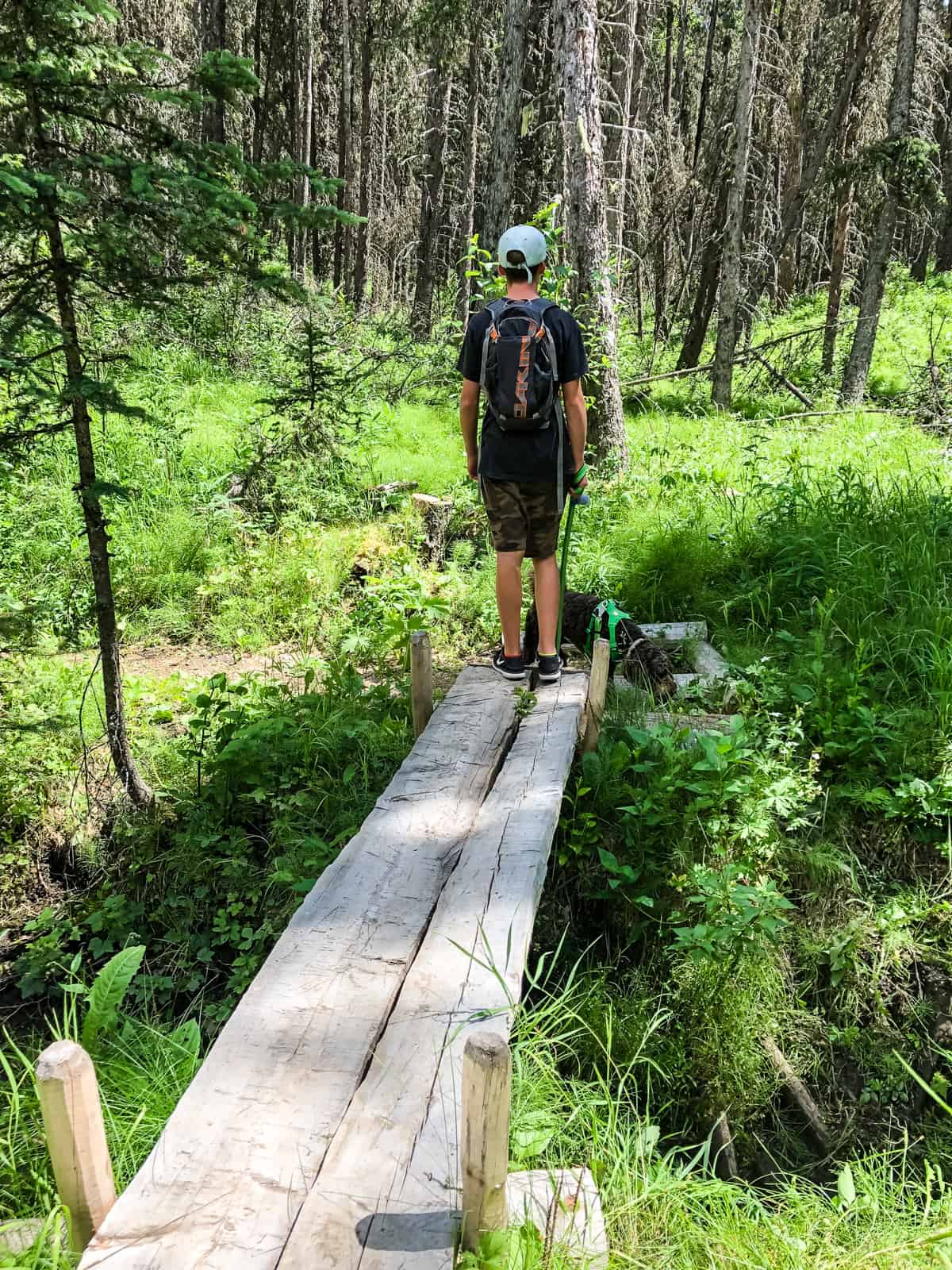 Let's Adventure!
PIN IT!