Hiking Upper Kananaskis Lake
If you love to hike, hiking Upper Kananaskis Lake is definitely a hike you'll want to add to your list! This moderate to intermediate 15.7 km hike takes about 5 hours, and follows the shores of Upper Kananaskis Lake with spectacular views!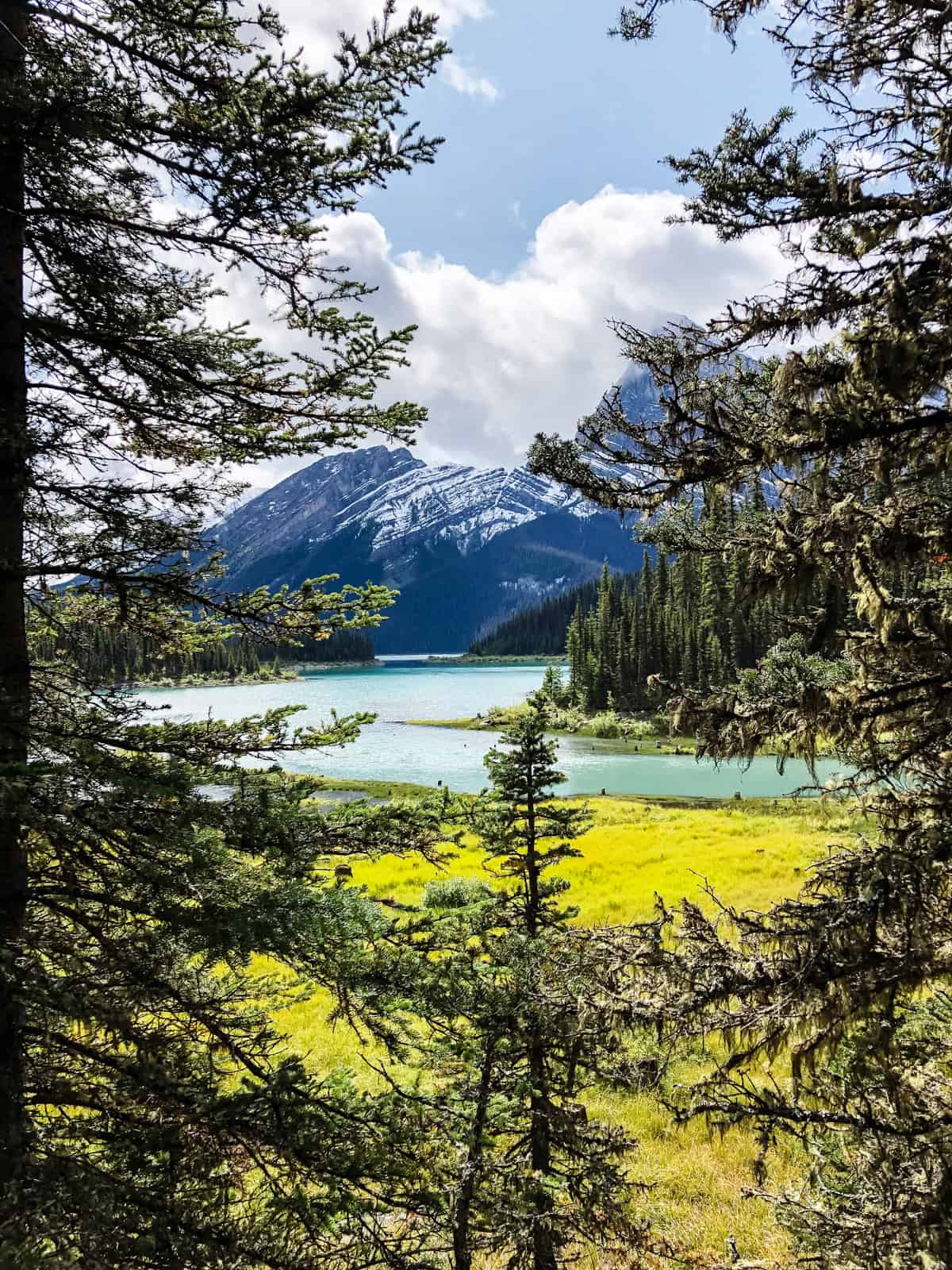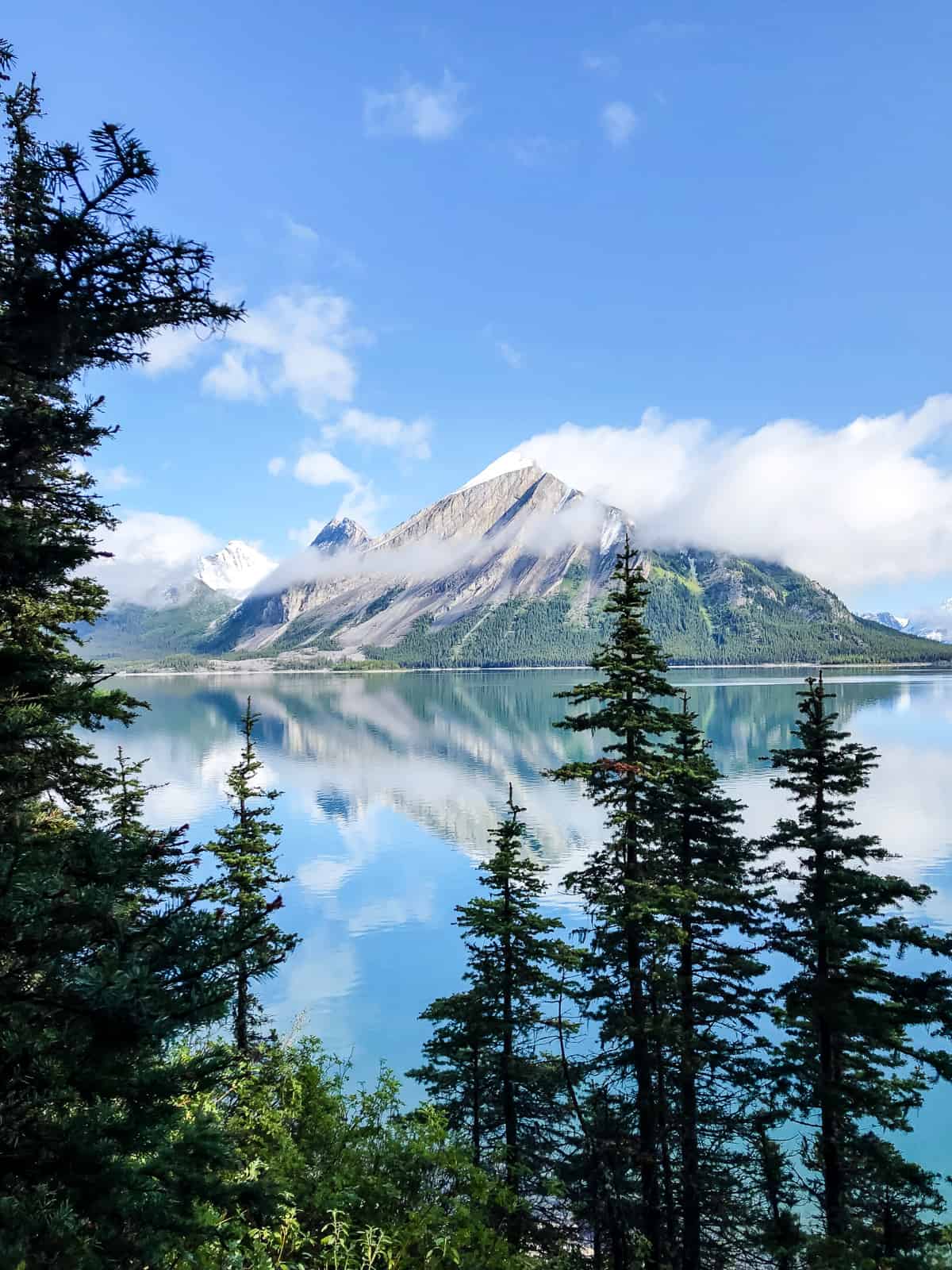 Can I do this hike?
I set out with my sister and my parents in August of last summer to hike the Upper Kananaskis Trail. This was something we'd talked about doing together for quite some time, and we were finally able to make it happen! We are not regular hikers, we didn't do anything to prepare exercise wise, and we were able to complete the hike with no problems! It's a long hike and there are stretches of elevation, although not big, and there is an area where you do have to scramble across a rock slide, but we did it! So if we can, you can. And in hindsight, my kids ages 16, 15 and 10 at the time, could have done it with us too!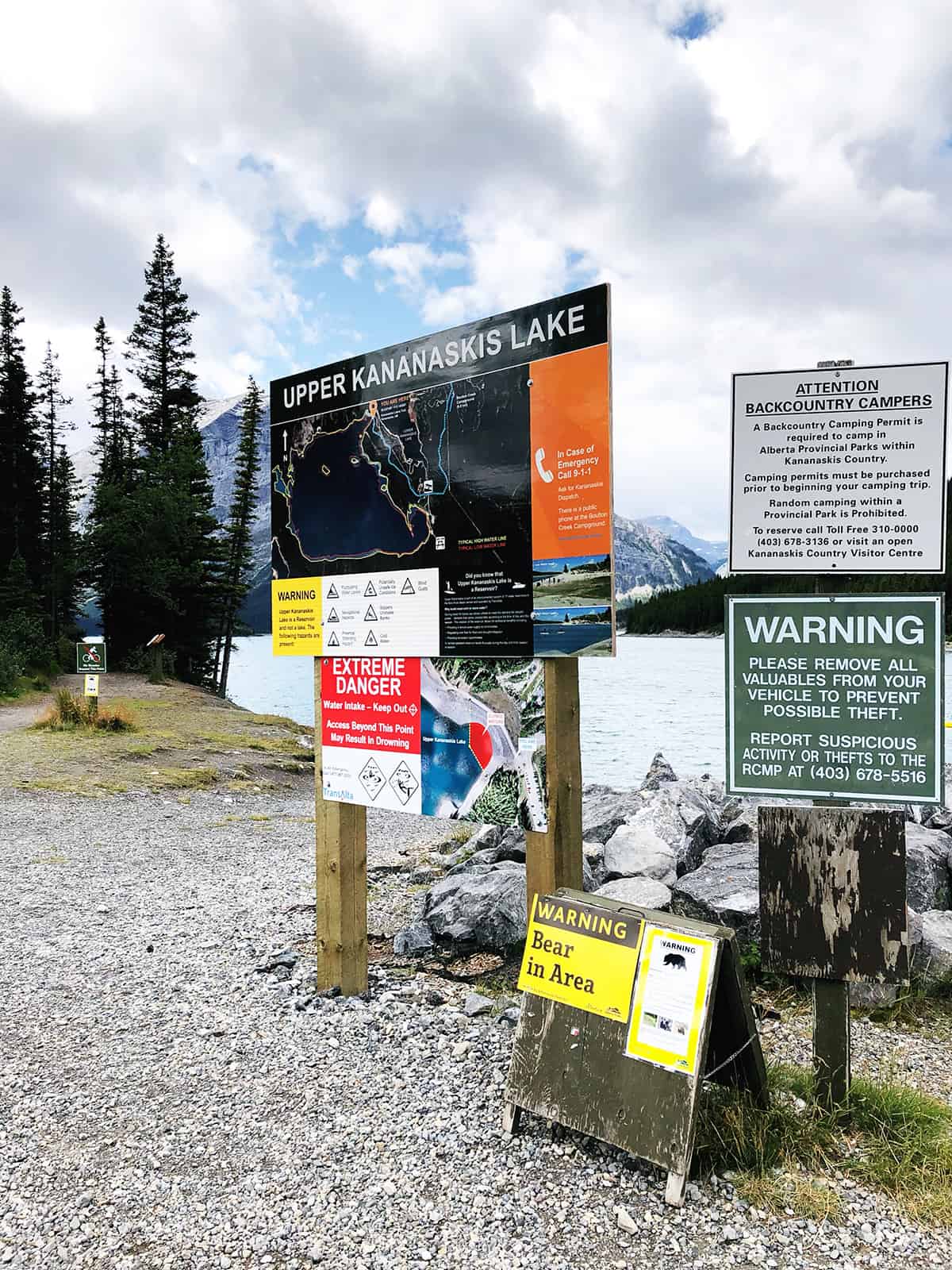 Where to Start?
We hiked this trail in a clockwise loop starting at the Upper Lake Day Use area…it doesn't matter which trailhead you start at, or which direction you hike it though. Although, I will say that I do think the Upper Lake Day Use trailhead area is more pretty. (for more details on the trailheads, see below)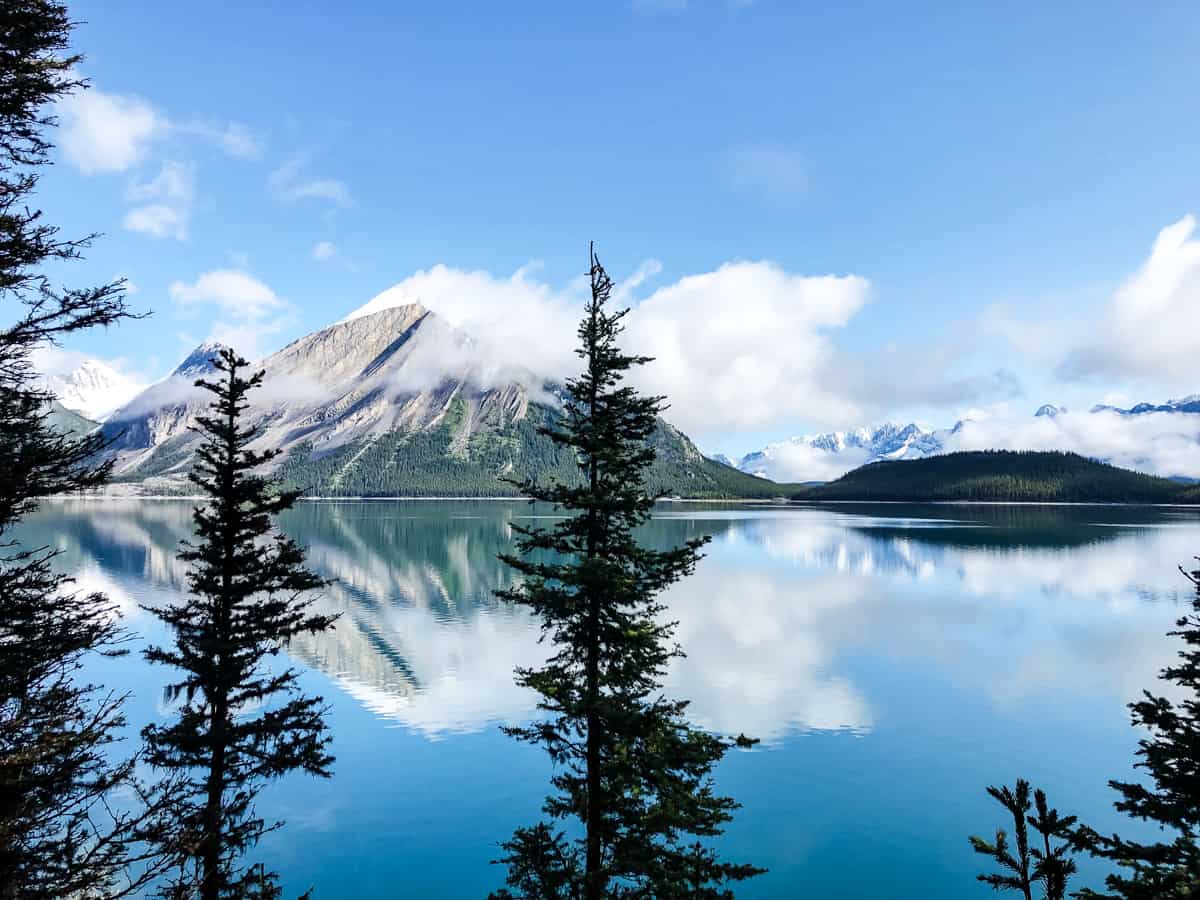 Don't Forget Your Camera!
For most of the hike you are right along Upper Kananaskis Lake and the views are incredible! Don't forget your camera…I took over 100 pictures!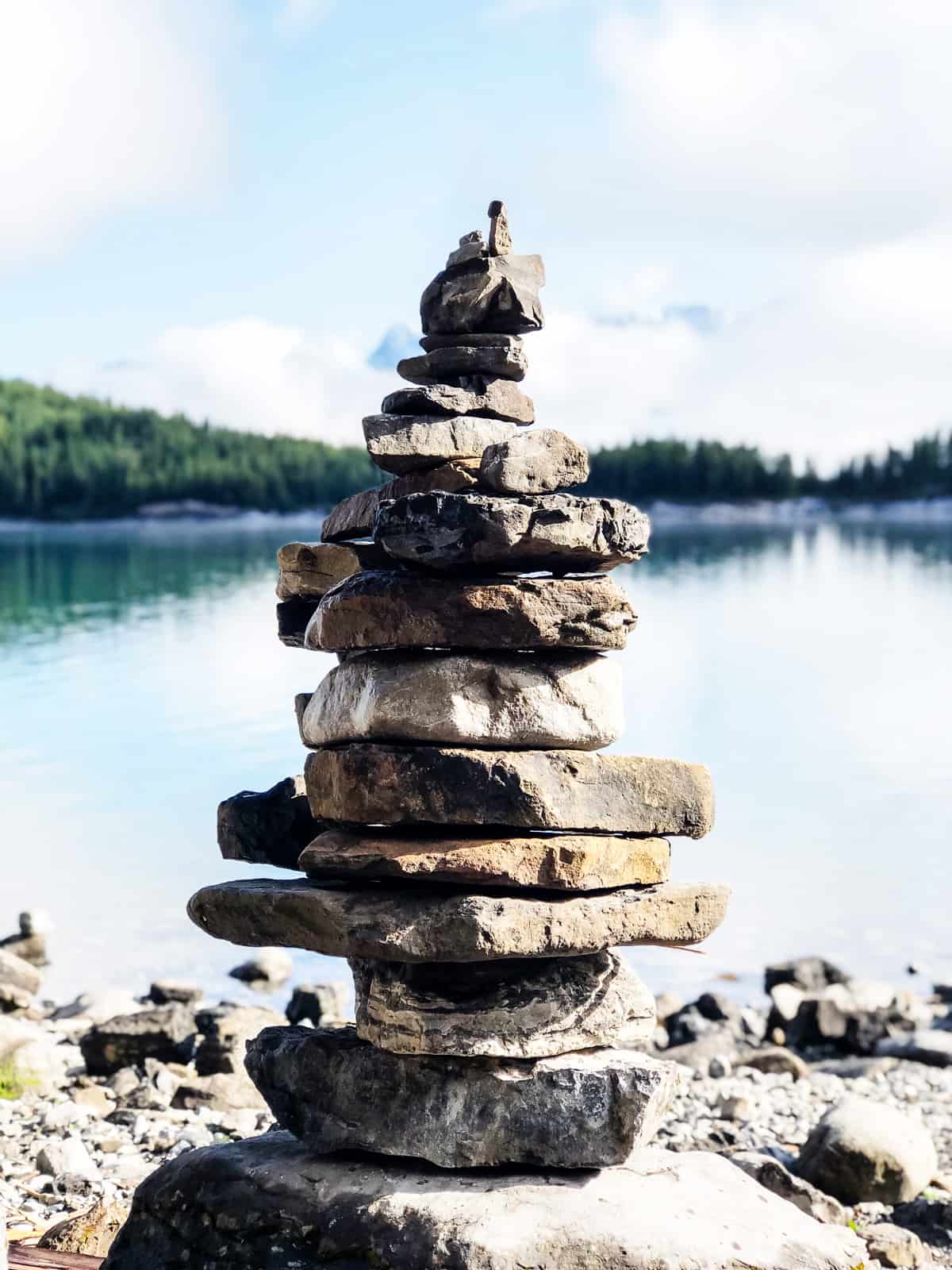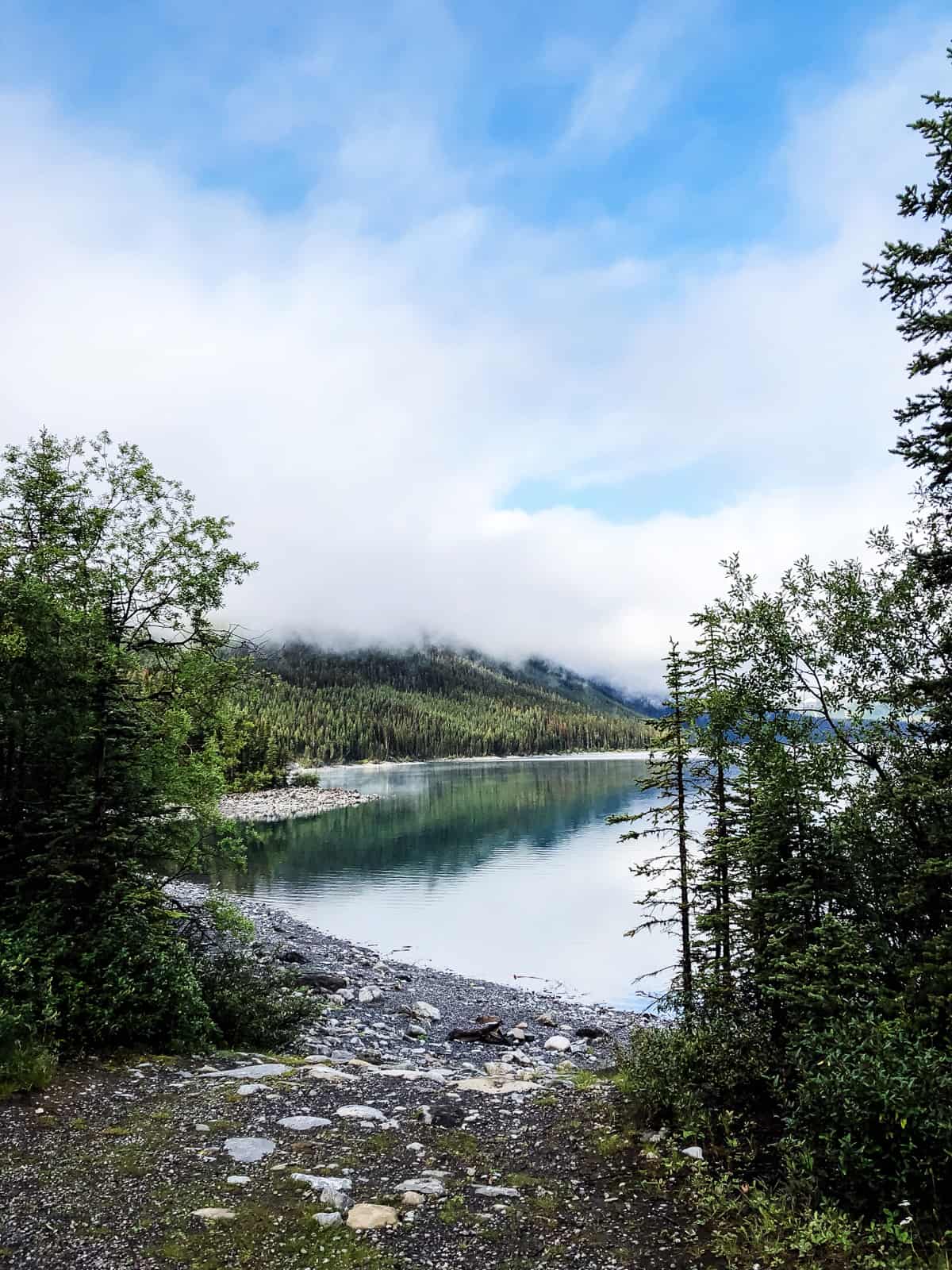 What you can expect to see on your hike
Along the trail you will experience all different terrains…from gravel trail to forest trail, lakeside views, rockslides (Palliser Slide) and bridges. The hardest part of the hike is across the Palliser Slide rockslide, although it's not too bad.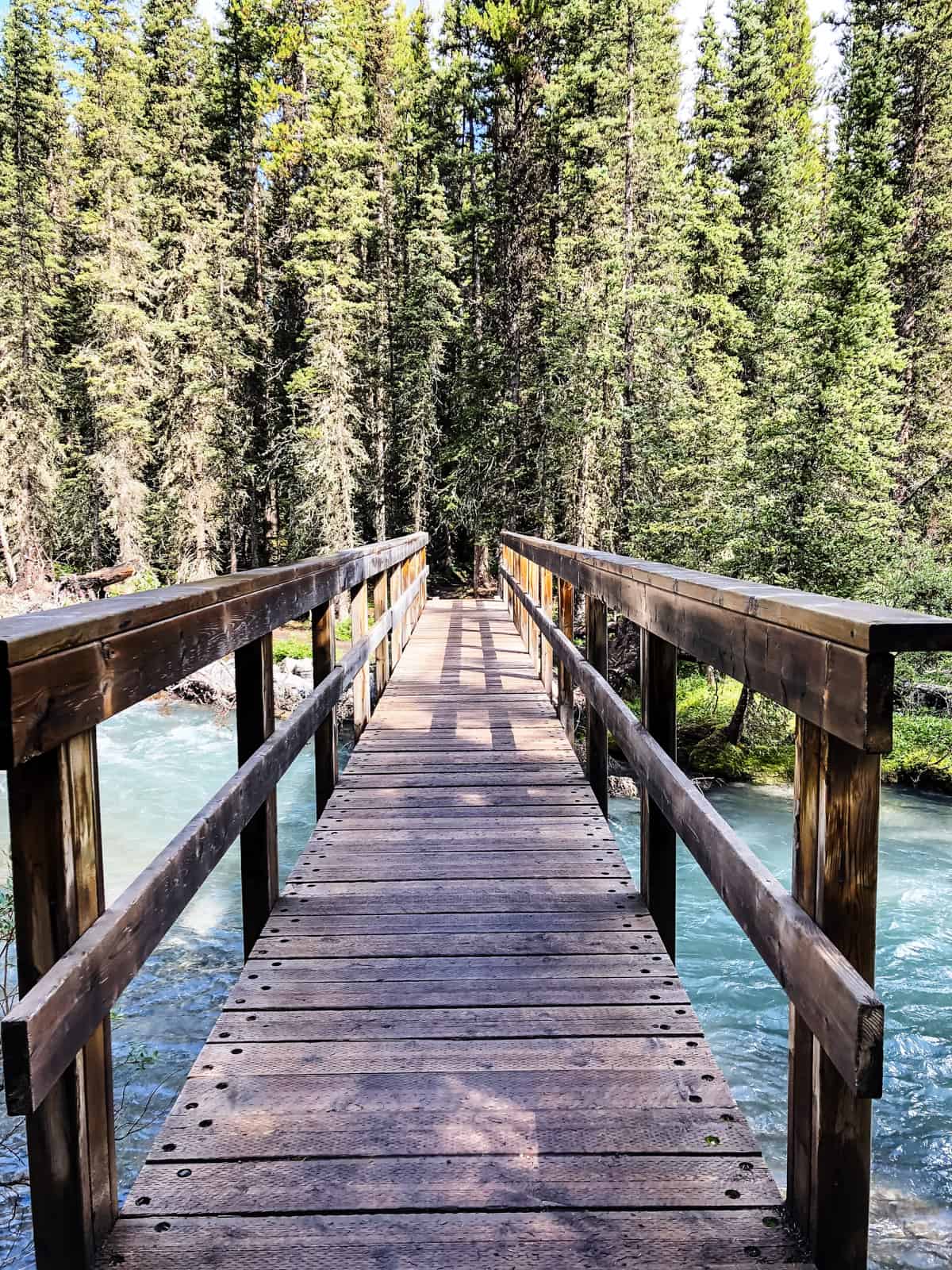 You'll see waterfalls, rivers, forest, marsh, fields, lake views, and of course mountain views of Mount Lyautey, Mount Sarrail, Mount Foch and Mount Fox. It doesn't get more beautiful.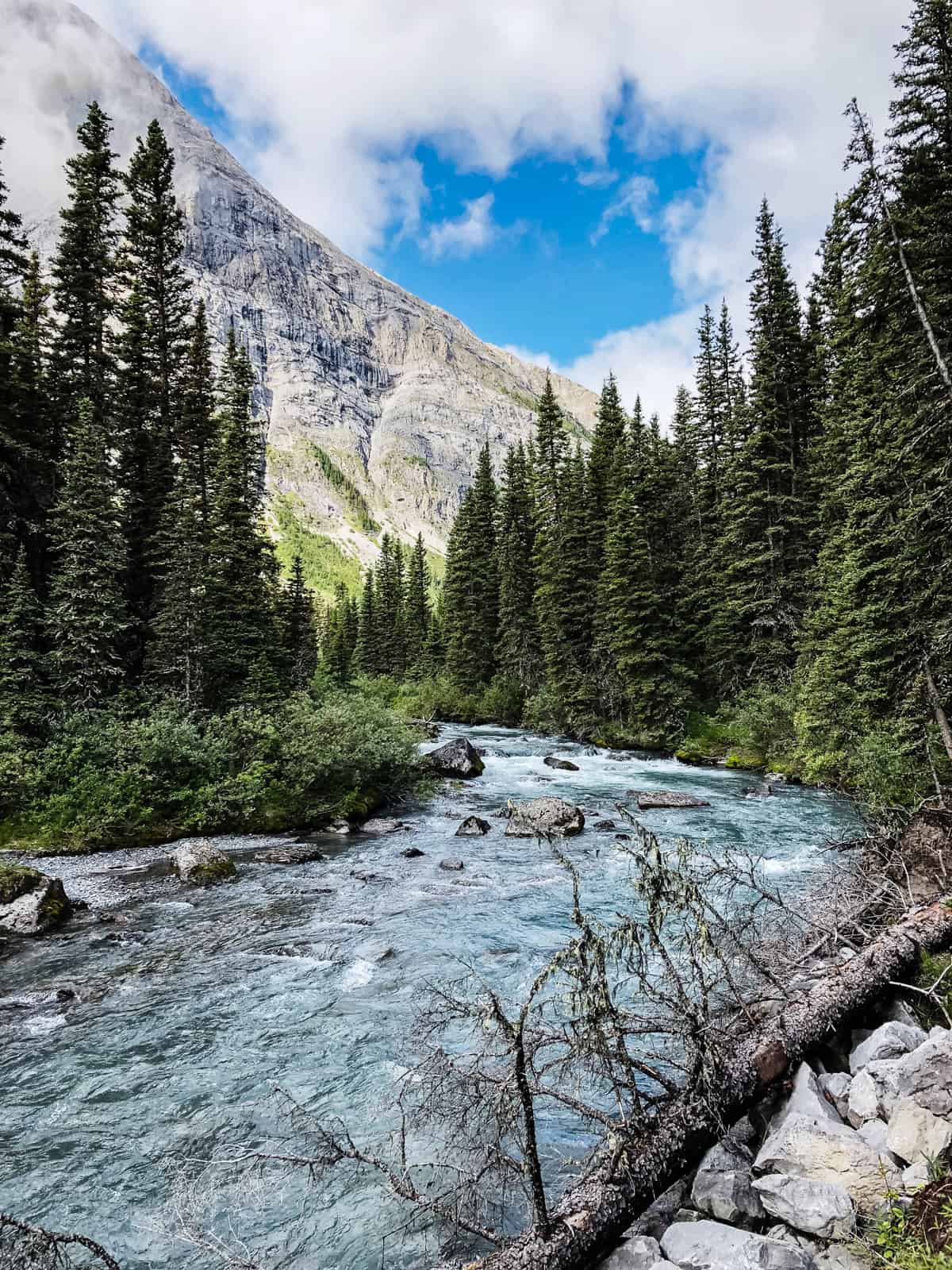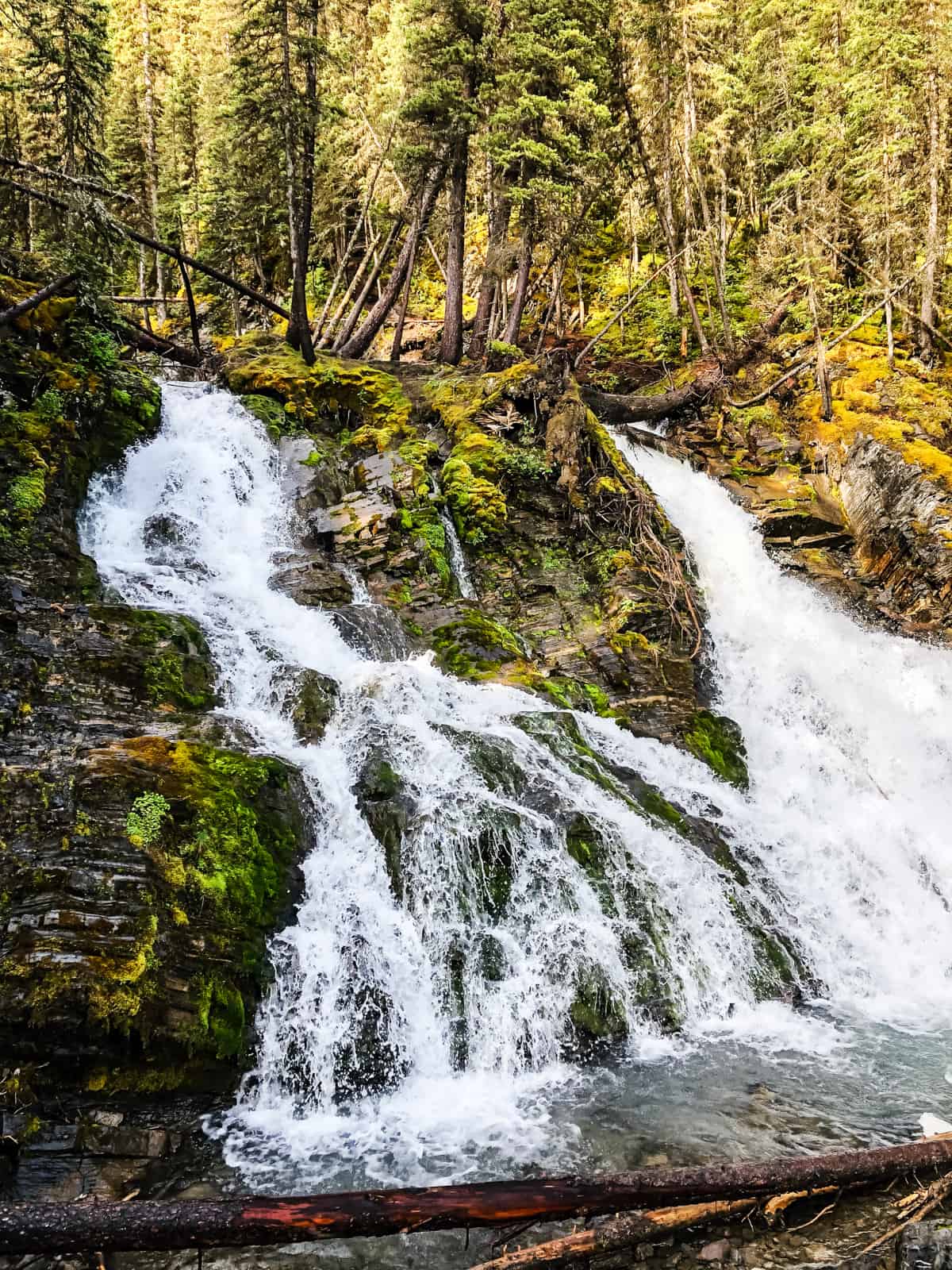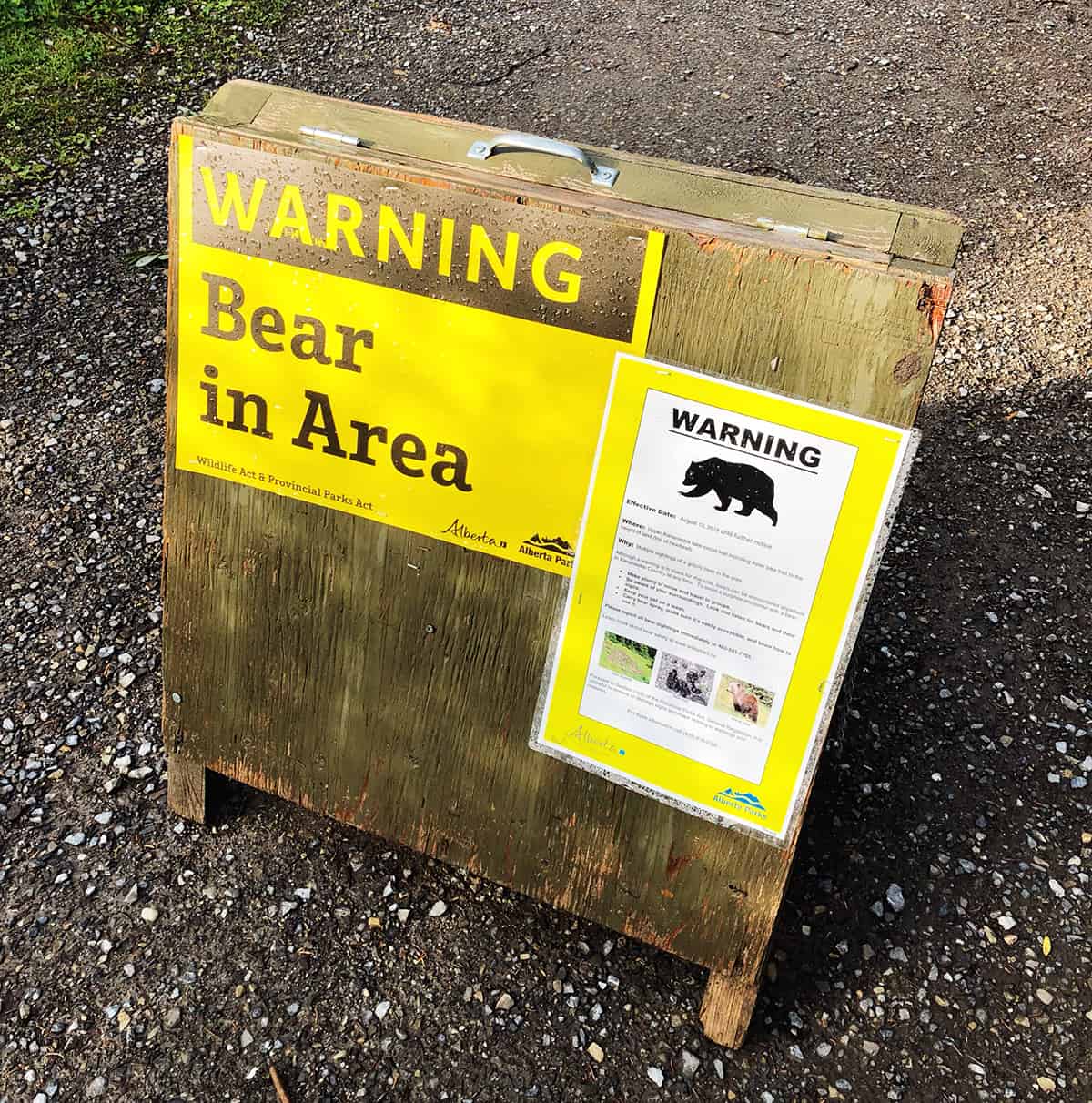 You are in Bear Country!
Don't forget you're right in the middle of bear country, so make sure you're prepared. Bring bear spray and be loud. When we were there, there were 3 active grizzly bears in the area, with obvious evidence that they weren't too far away. It was a little unnerving if I'm being honest. But not enough to stop us…this hike is amazing.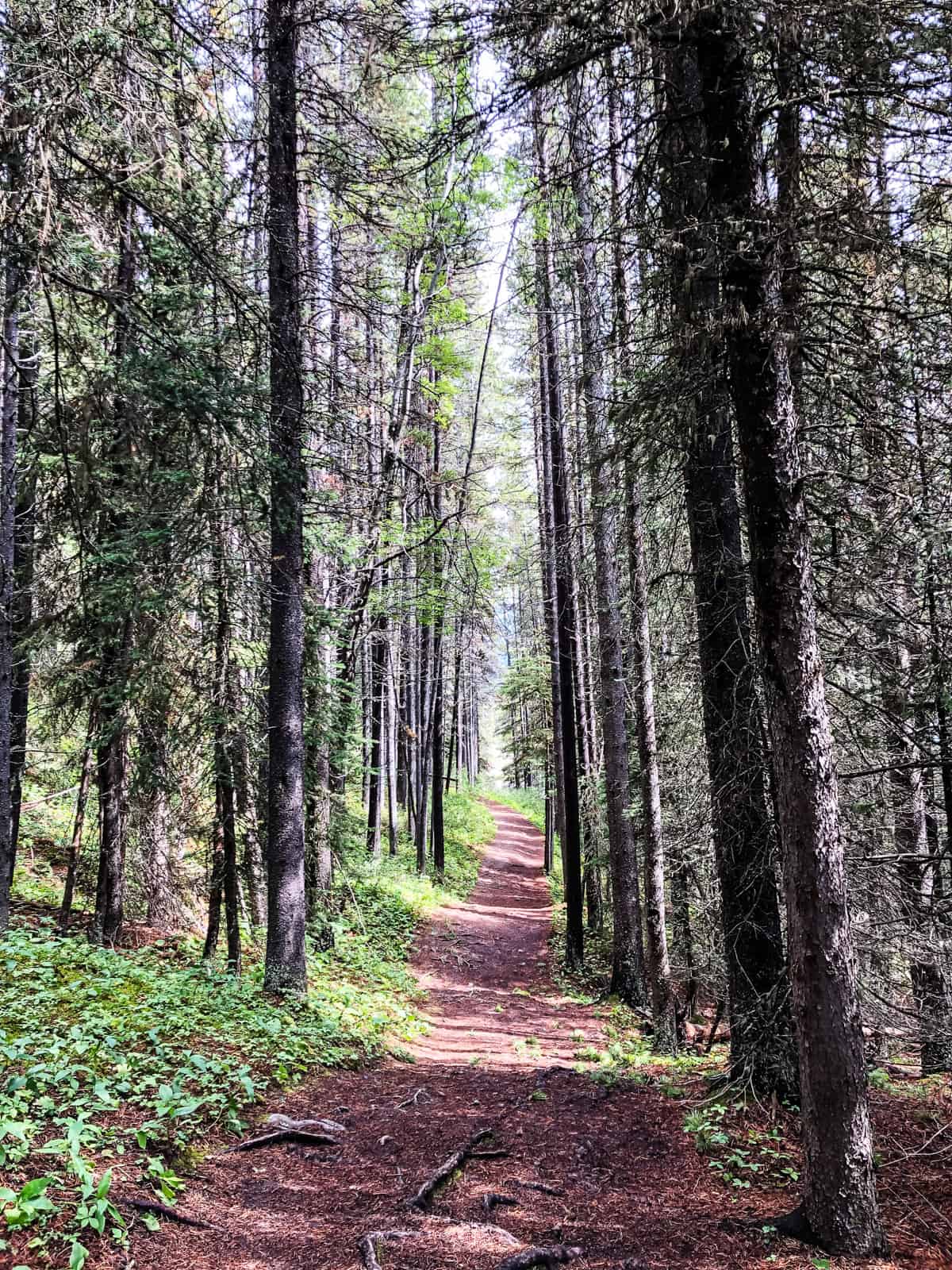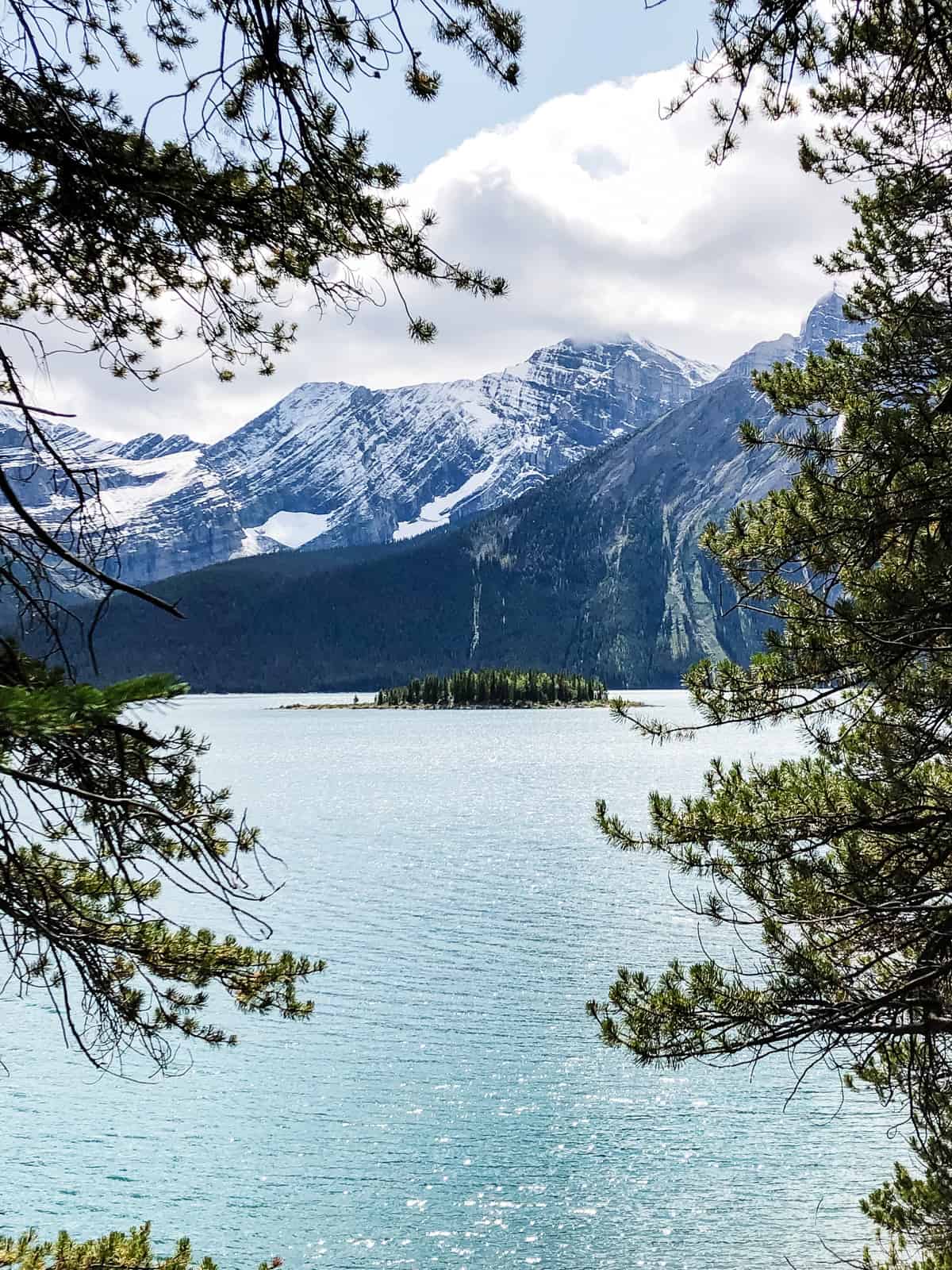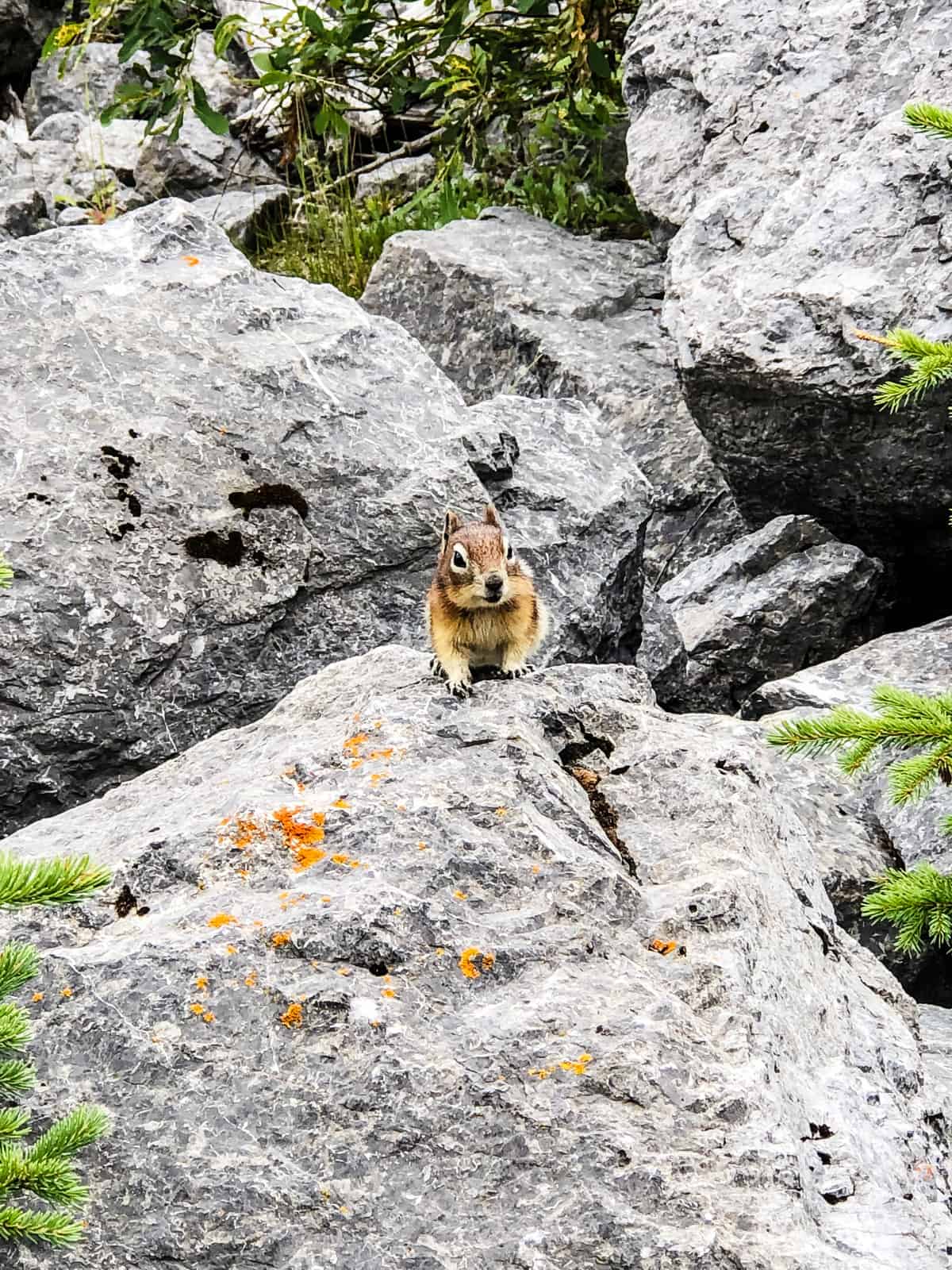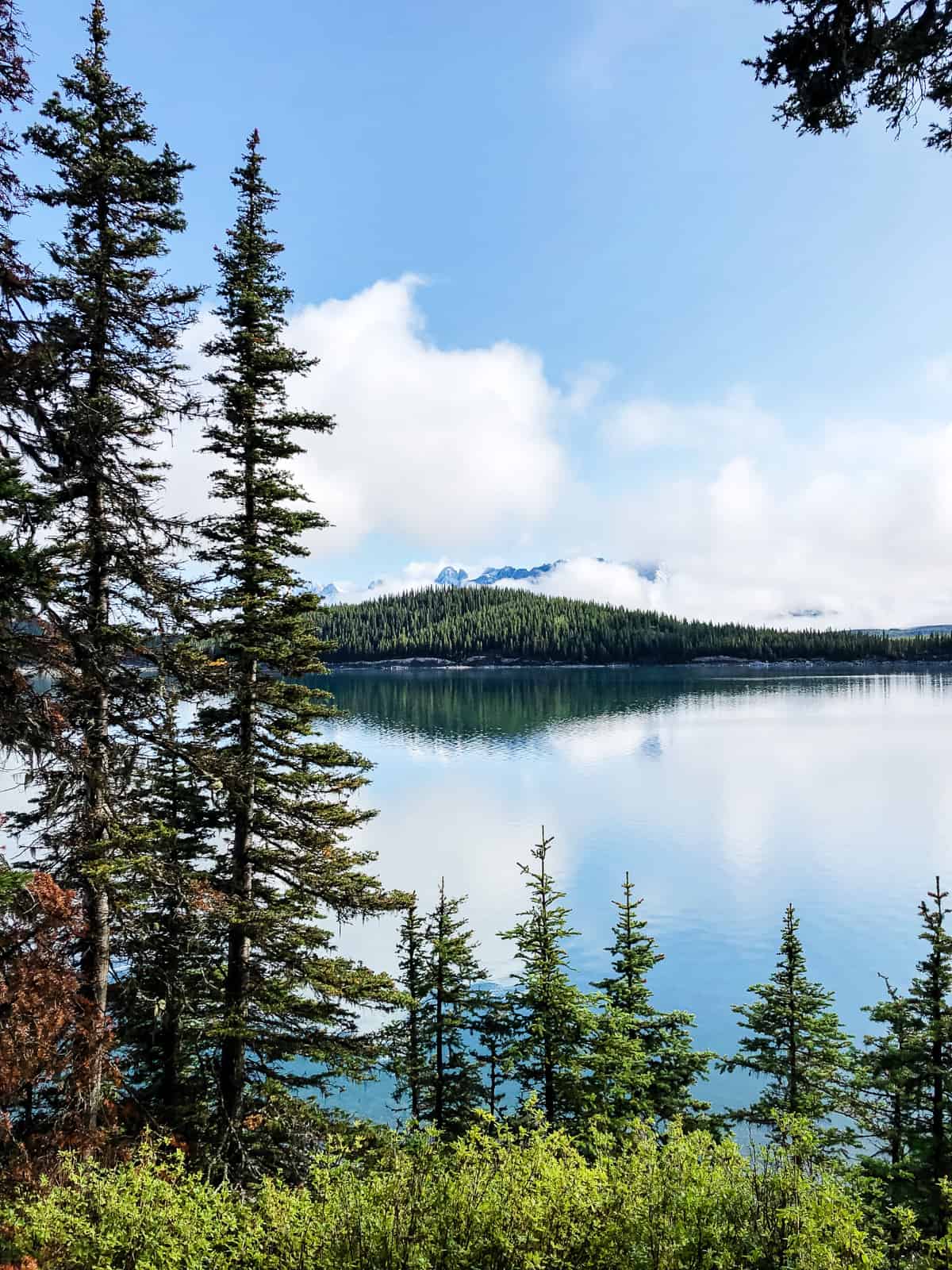 Hiking Upper Kananaskis Lake Details:
Trailhead Location: You can reach the trailheads for the Upper Kananaskis Lake trail in Peter Lougheed Provincial Park, just off of Highway 40. If you're travelling from Calgary, this is about a 2 hour drive away. There are 2 trailheads: Upper Lake Day Use Area OR the North Interlakes Day Use Area
Rating: Moderate/Intermediate. There are flat stretches, areas of scrambling across scree rock, some moderate hills and the hike is long.
Type: The trail is a loop
Length: 15.7 km. This hike takes about 5-6 hours.
Activity: Trail is for hiking and biking
Visit the park website for more detail, including park alerts and events.
Things To Note
Washrooms: There are portable outhouses available on the trail at the Point Backcountry Campground (if you start the trail from the Upper Lake Day Use Area and head clockwise, this is about 10 km away).
Weather: Be prepared for all kinds of weather. We were there in mid-August and we experienced snow, rain, wind, sunshine and warm weather! So layer and have rain gear. And wear great shoes!
Take your camera! The views are spectacular.
If you want to camp on Upper Kananaskis Lake, you can book a site at Point Backcountry Campground, but make sure to do this well ahead of time.
What to Pack: Take a lunch, snacks and plenty of water! Don't forget the bear spray, bandaids, a hat, your camera and layer your clothing!
You are in bear country! Be prepared with bear spray and make noise!
We hope you found this useful and inspires you to hike the Upper Kananaskis Lake Trail!
Other hikes and camping in Kananaskis:
PIN IT FOR LATER