Visit: Kananaskis Nordic Spa
"Kananaskis Nordic Spa is a four-season, alpine sanctuary of invigoration, created for the pioneers of today; those who aren't afraid to face the elements head-on."
Kananaskis Nordic Spa is a four-season, alpine sanctuary. With hot, warm and cold pools, steam rooms, saunas, a bistro and resting spaces, this spa is a must visit!
Or more simply put, it's a little slice of spa heaven right in Kananaskis Country. And somewhere you need to go if you love spas. Post updated January 2020.
Come take a little tour of the Nordic Spa with us, and get some tips for your visit! Since we are only allowed to take pictures of the reception area, the bistro, and from up high, and not in the spa itself, you won't get to see the actual pools, saunas and steam rooms up close. But that just means you will have to go and experience everything for yourself right?! 😉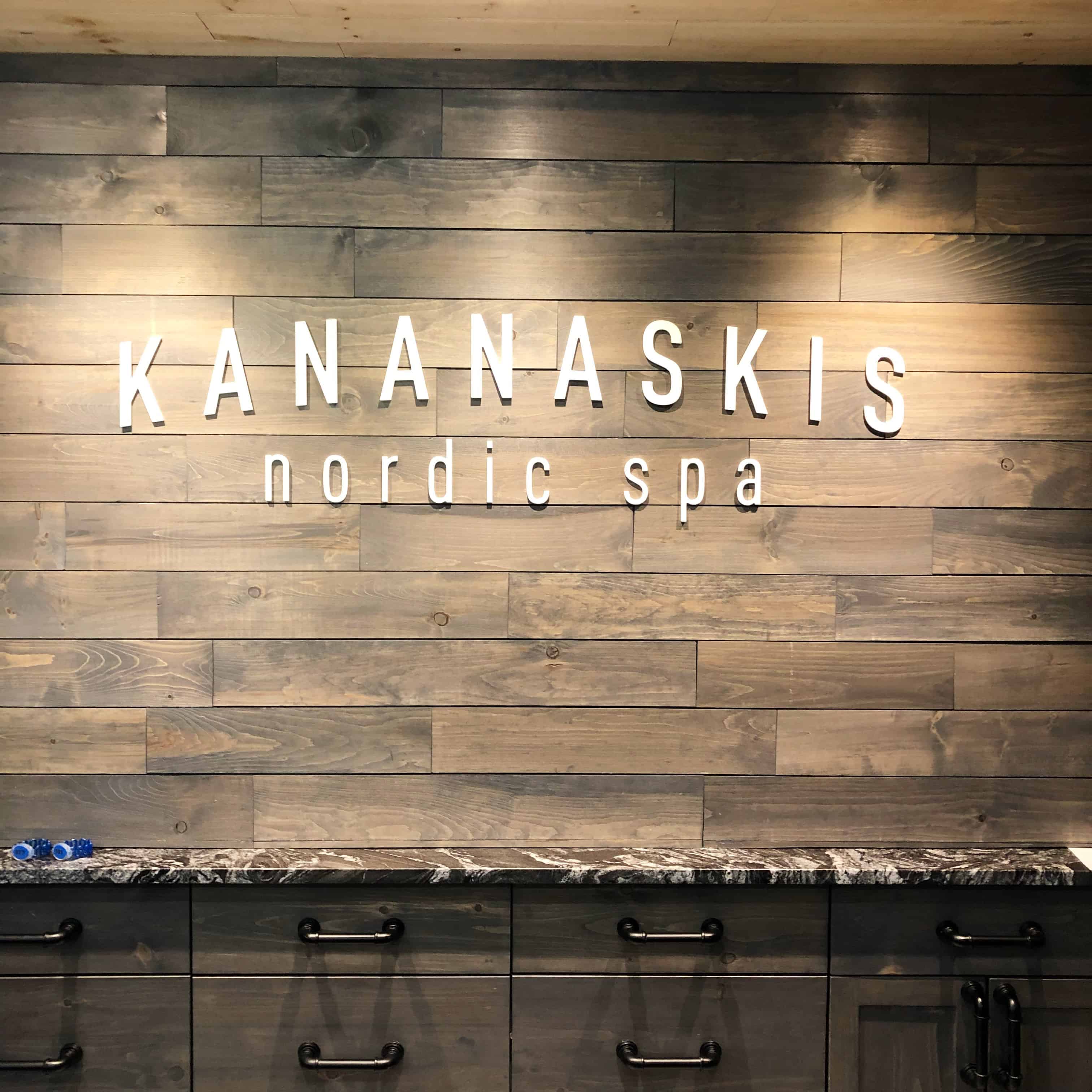 One of the first things you will notice is the gorgeous design of the spa, all definitely inspired by the nature of its surroundings in Kananaskis…plenty of wood, stone and rustic elements. And you'll be greeted with the smell of campfires in the air from all of their wood burning fireplaces and outdoor fire pits. Right away you'll feel relaxed.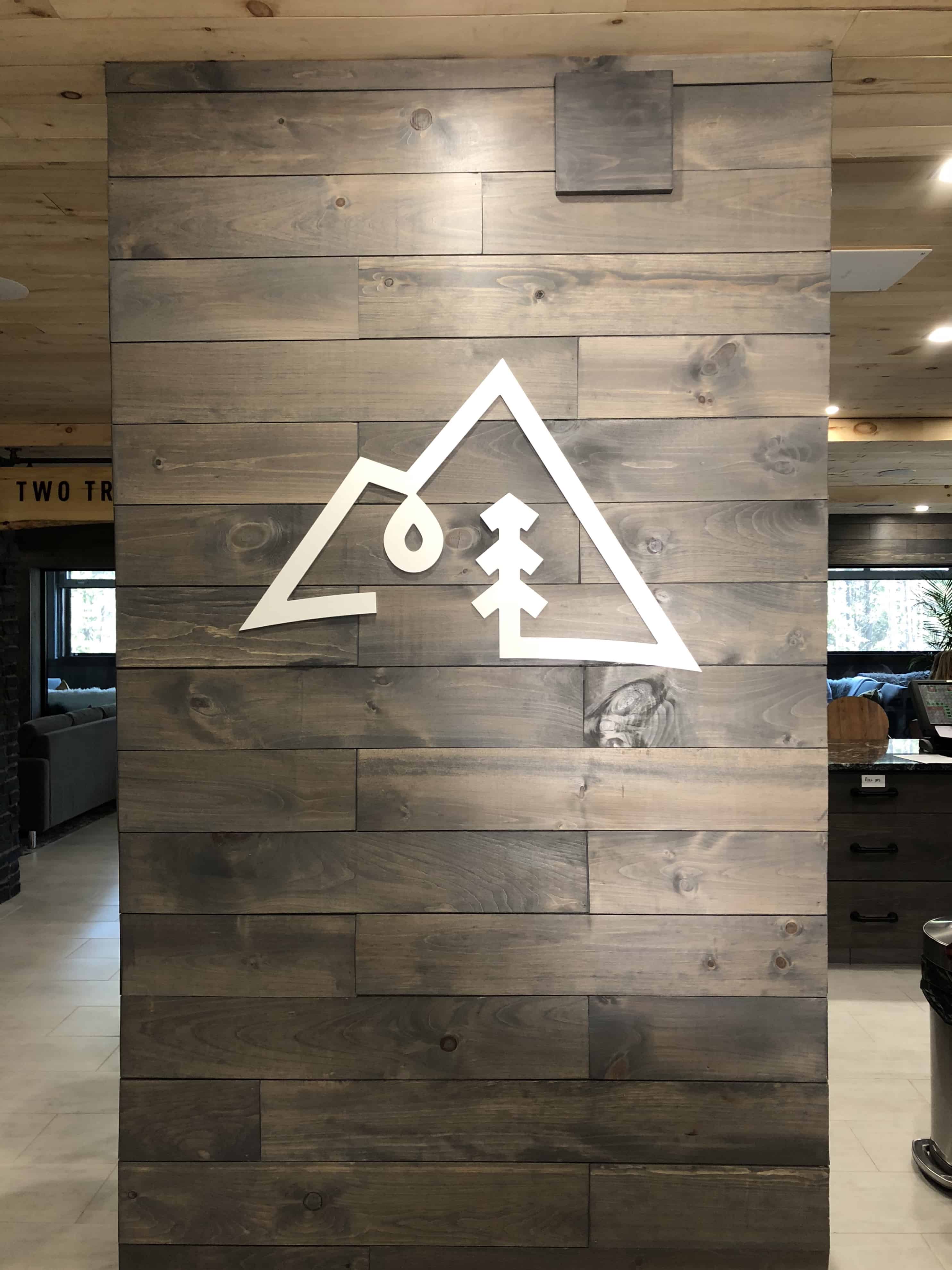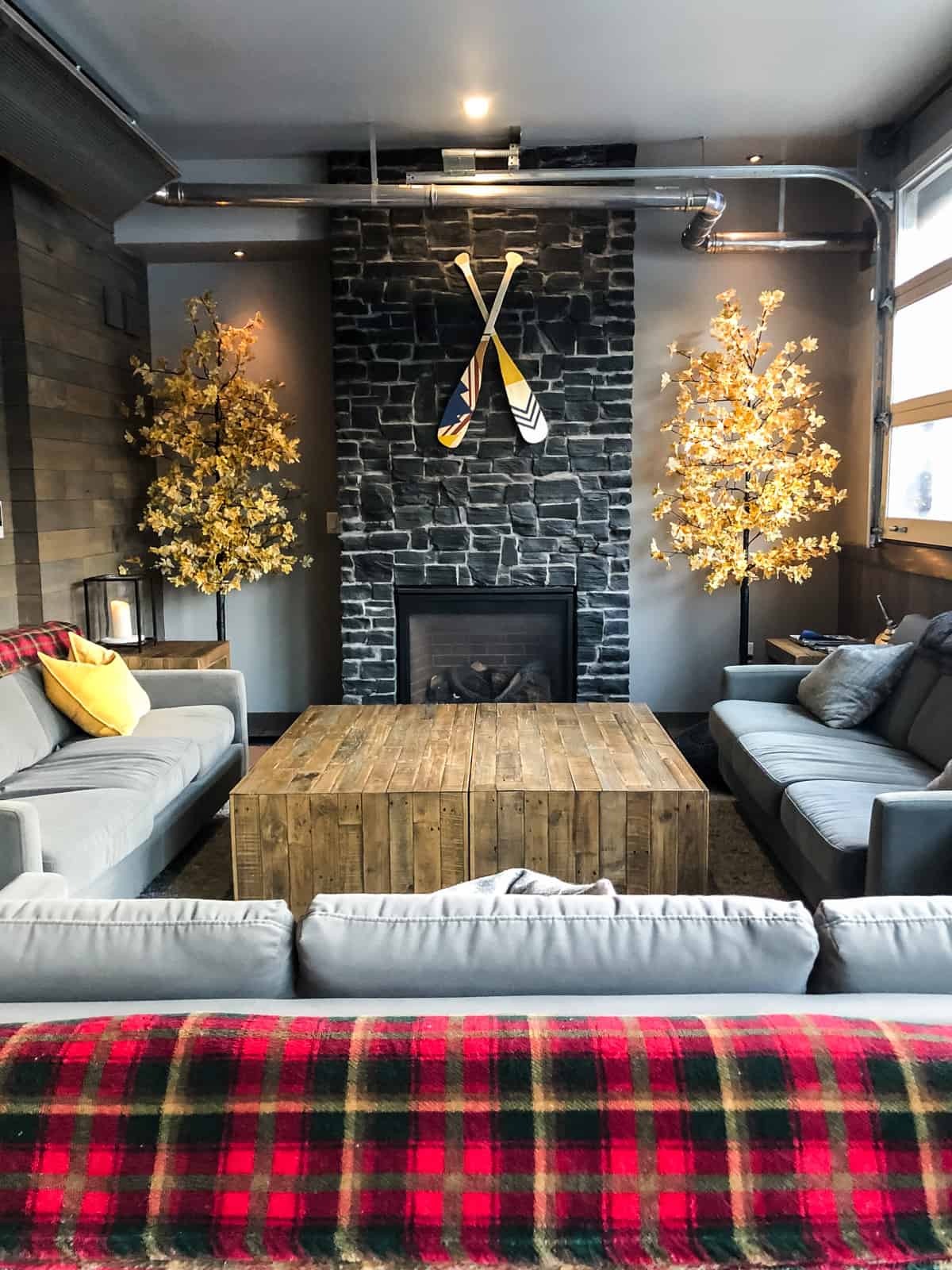 One of the nice things about this spa, I think, is that you don't need a reservation to access it. In fact, you can't even make a reservation…which I suppose could be good and bad depending on whether the spa is full. But it would be really nice to be able to spontaneously just show up after a day of hiking or skiing, and slip into the spa. Just make sure to check when the spa is open to avoid disappointment.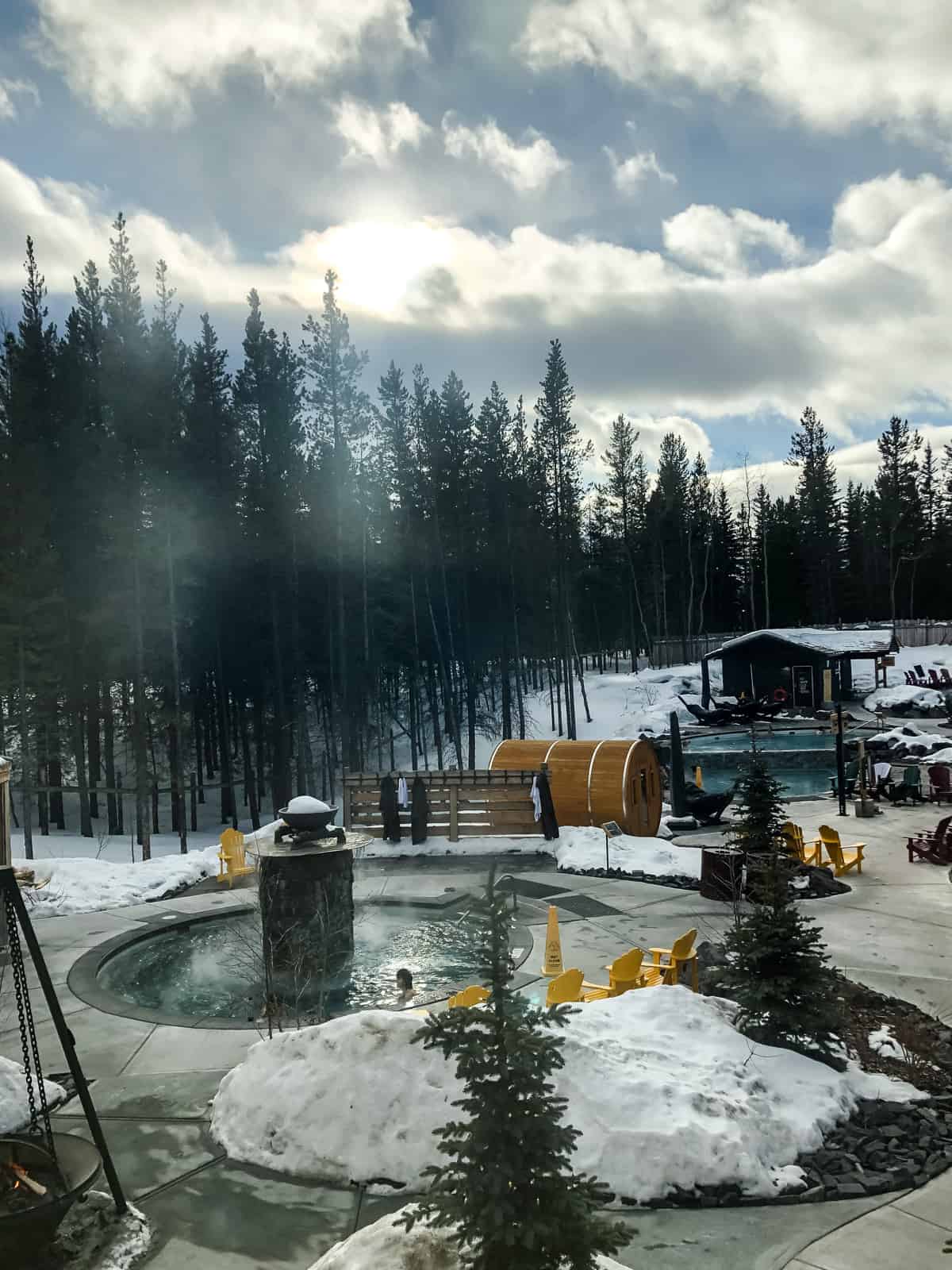 Here is a view of the warm pool in the spa, from above…this is a really nice pool to just relax in. Aside from this pool there are also hot pools and a cold pool, and the cold pool is cold. Like ice cold. But it feels amazing. Spa Visit Tip: make sure you talk to the spa staff about how to use the spa. They will explain the best method for using the pools, steam rooms and saunas, which will ensure you leave feeling ultra relaxed!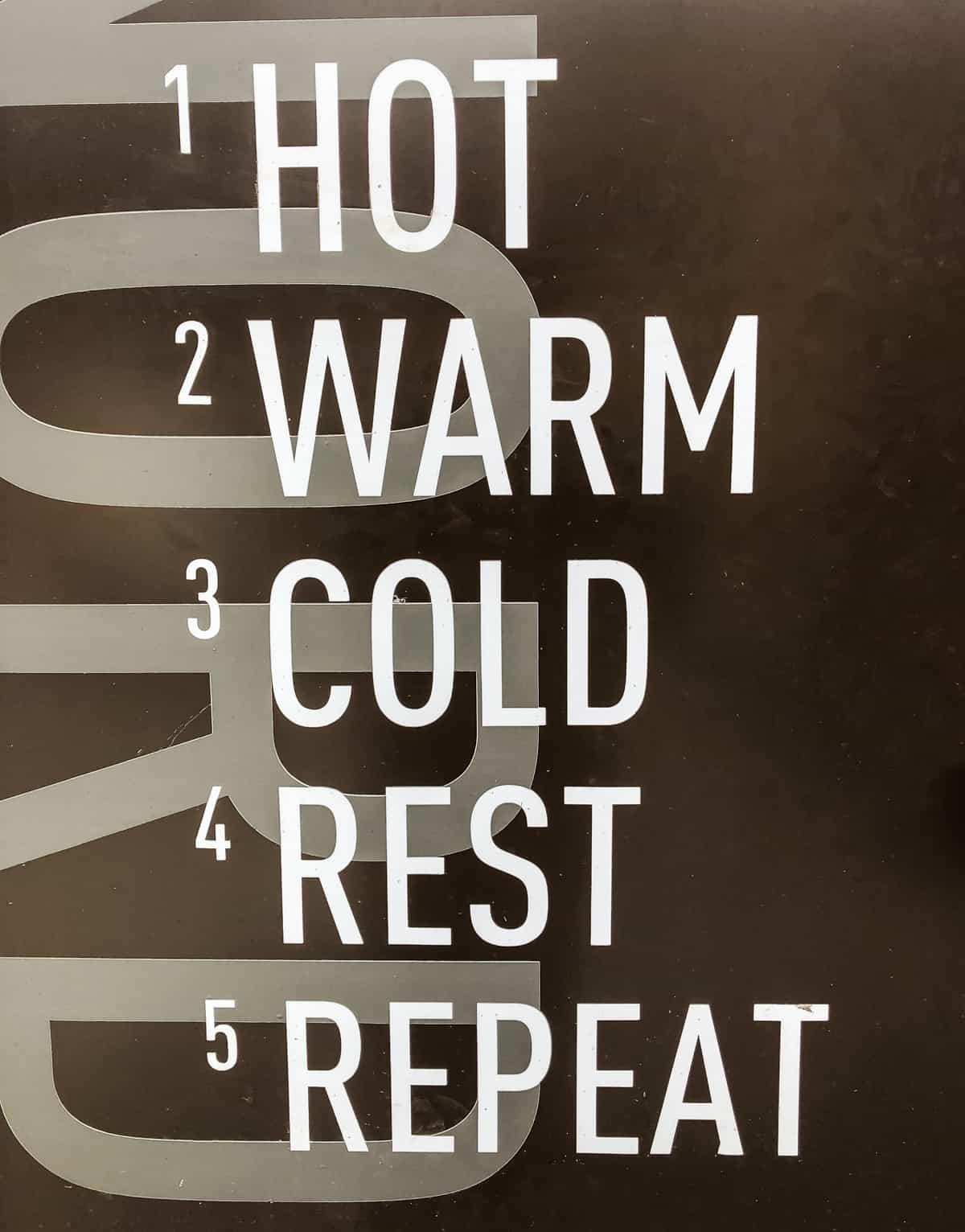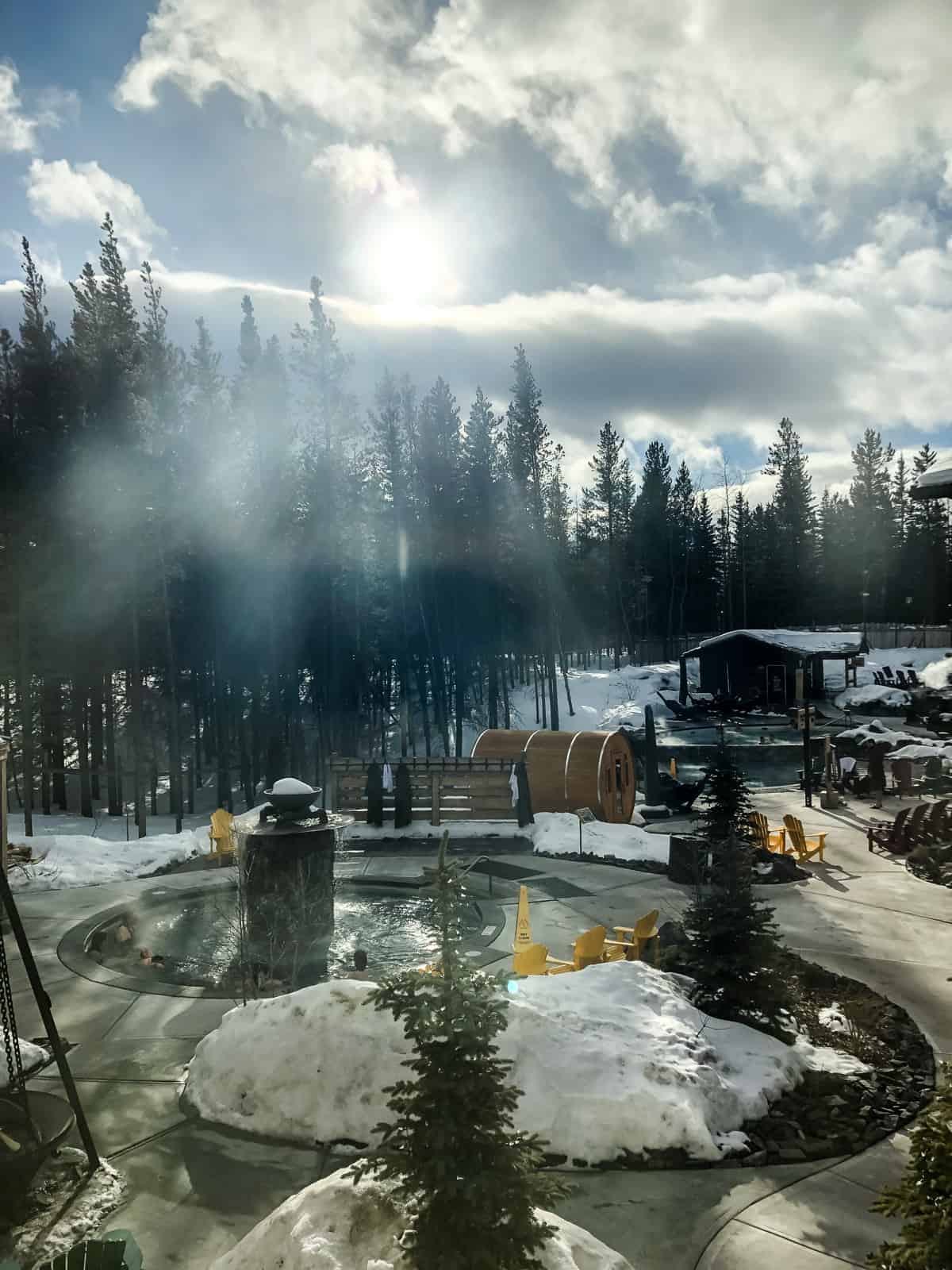 The spa also has steam rooms (my favourite!), saunas, rest hammocks and fire pits to gather around and rest. Tip: make sure to get your exfoliation salts from the spa reception, you will want them for the exfoliation sauna!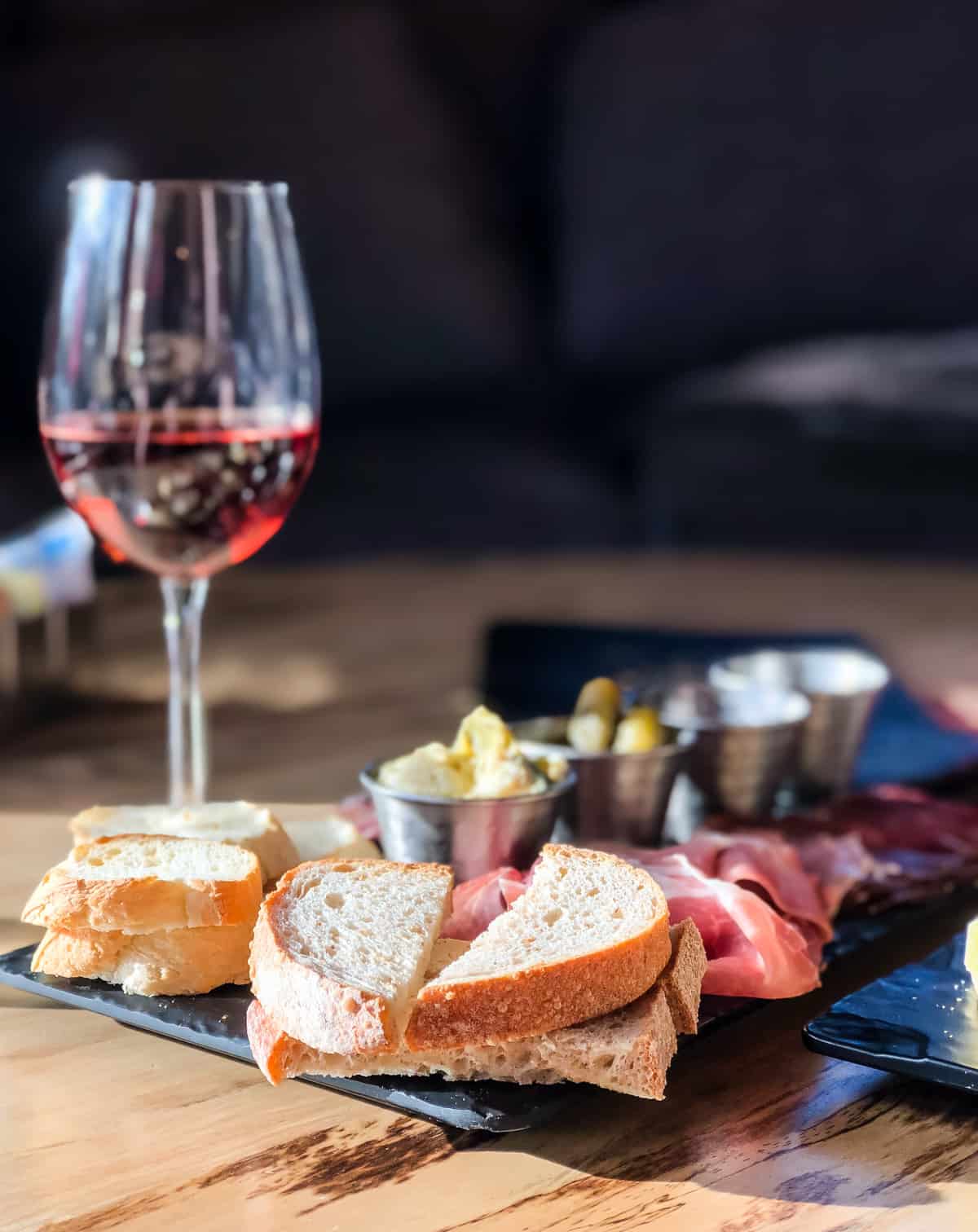 And in between spa-ing you can head over to the Two Trees Bistro, which is accessible from the spa area, and have something to eat or drink. Order a charcuterie plate and a glass of wine in your robe and love life.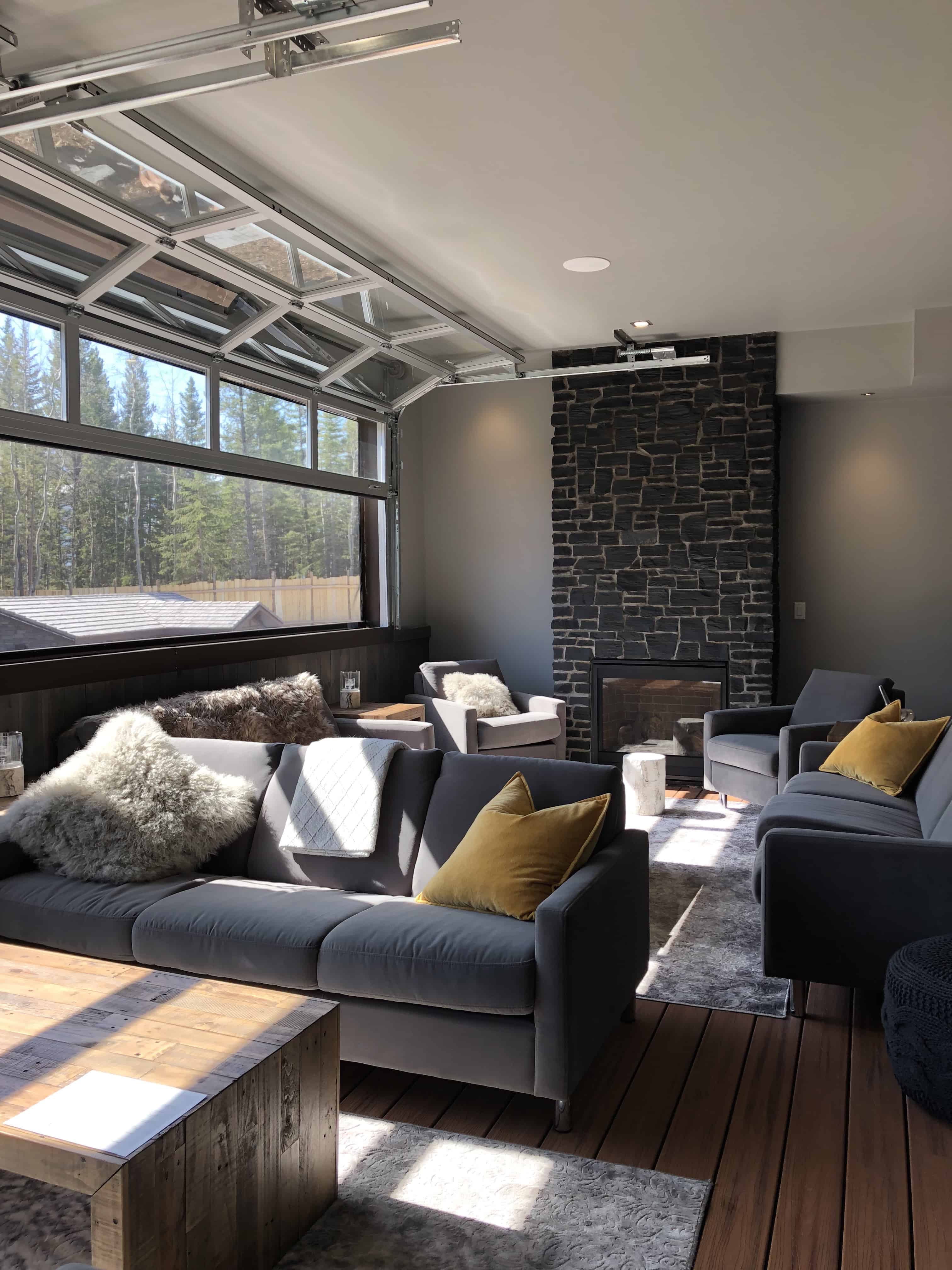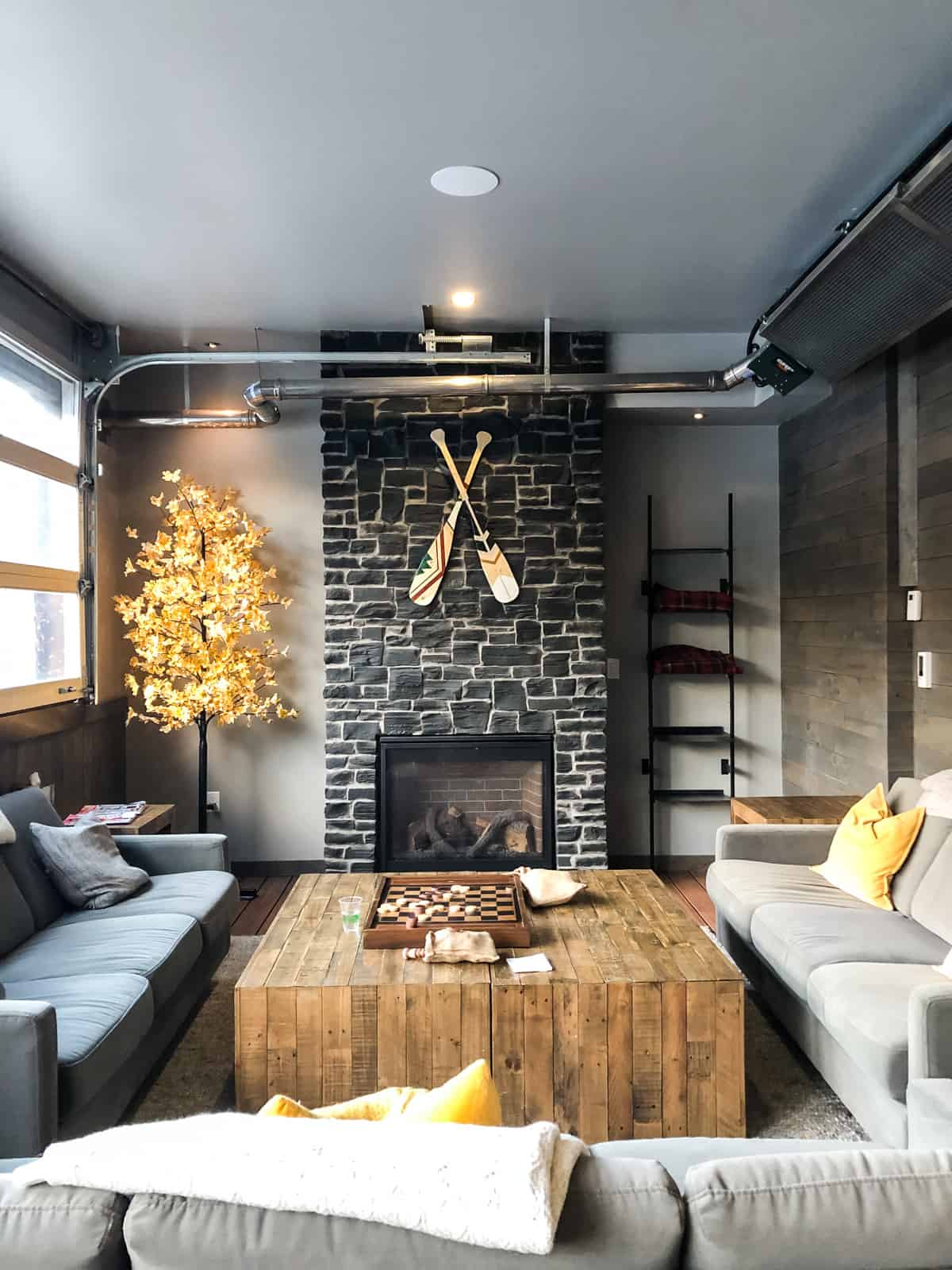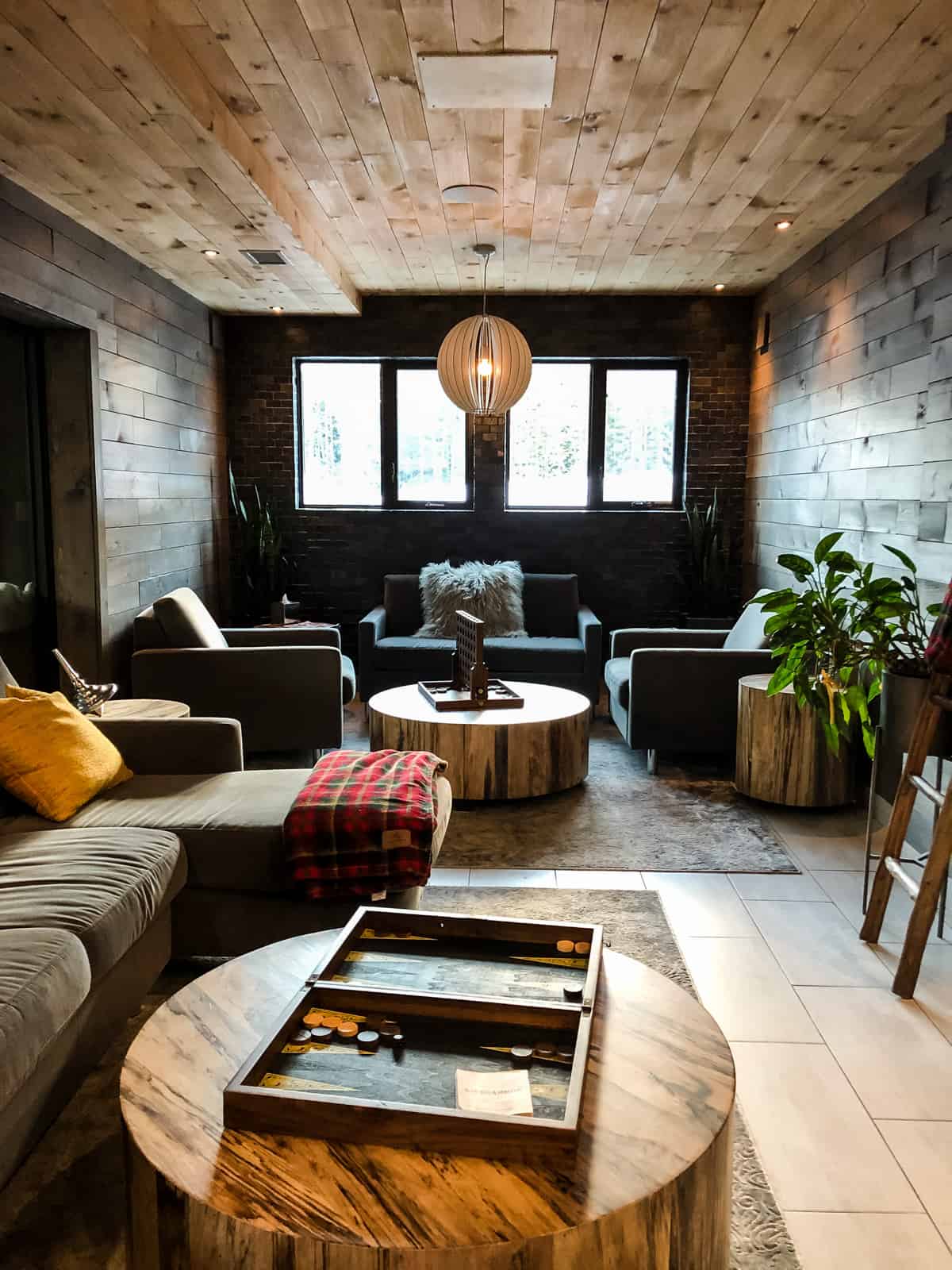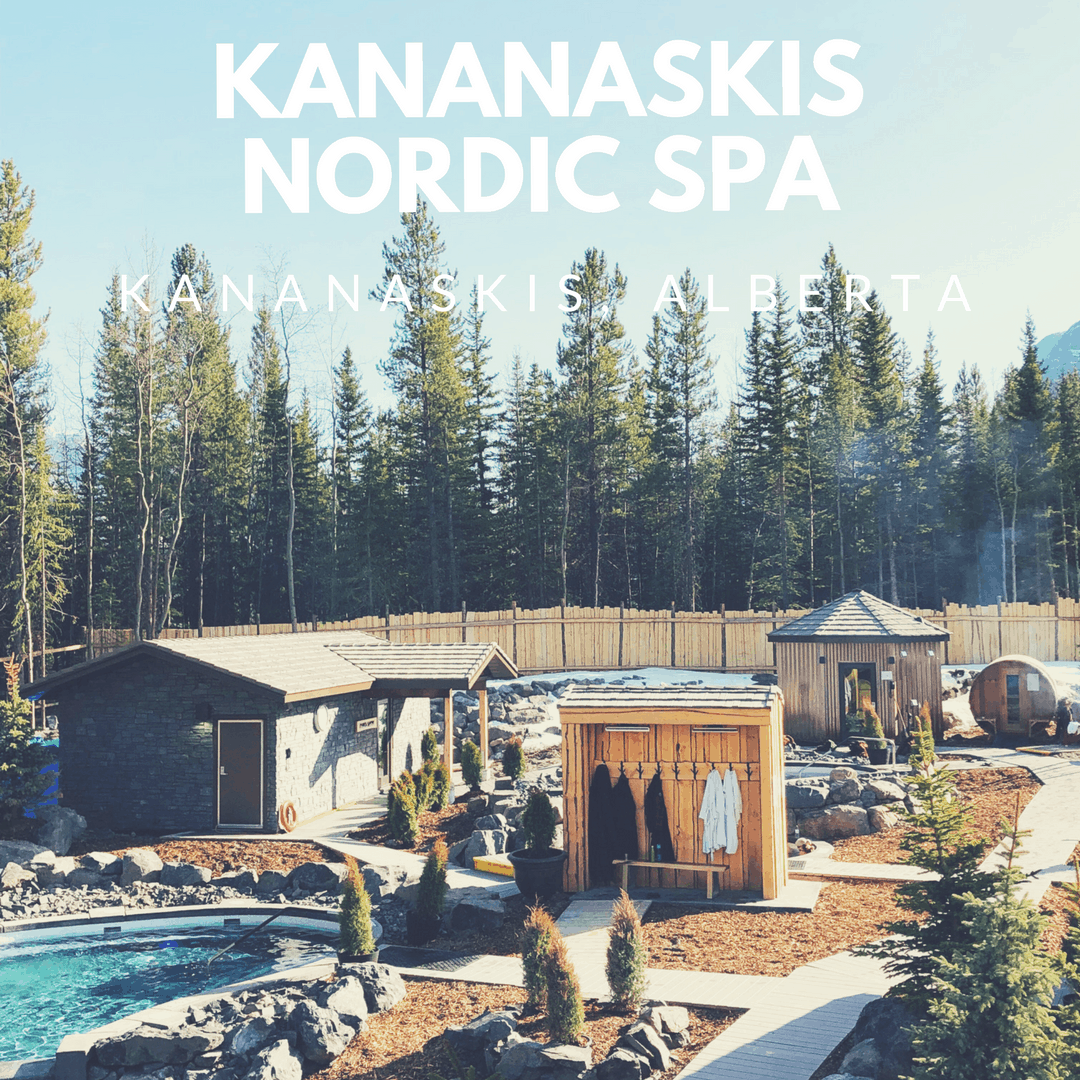 The Straight Goods:
We truly love this spa and will absolutely go back many many times.
Tips for your visit to the Kananaskis Nordic Spa:
The spa is first come first serve, and you cannot make advanced reservations.
Once you access the spa, you can stay all day! But please note that you cannot leave the spa then come back in.
If you are staying at the Pomeroy Kananaskis Mountain Lodge, you have free access to the spa.
Make sure to have a spa staff member tell you about the best way to use the spa! They will show you where to start, and how to get the best experience.
The spa will provide flip flops, but you can also bring your own. You have to wear them in all the steam rooms and saunas.
Lockers, towels and robes are provided for your experience. There are hooks for hanging your robe and towel throughout the spa area.
Make sure to use your exfoliation salts in the exfoliation sauna. The spa recommends using them at the end of your spa day, so you leave feeling soft and refreshed!
Bring some moisturizer for after your spa experience. My skin felt amazing after the exfoliation, steams, saunas and pools, and I really wanted to moisturize before I left so that I could keep that silky feeling!
The change rooms are equipped with blowdryers, lockers and showers (which have shampoo, conditioner, hair spray, lotion and soap).
The spa is for 18+, no children are allowed.
No cell phones or cameras are allowed in the spa area.
You can dine at the spa's bistro, Two Trees Bistro, during your spa visit…even in your robe!
Make sure to drink a lot of water while you are using the spa. The spa has several water stations with compostable cups available for use. Tip! Bring your own water bottle.
Kananaskis Nordic Spa Details:
Location: 1 Centennial Drive, Kananaskis. Located by the Pomeroy Kananaskis Mountain Lodge (formerly Delta).
Hours: For spa hours visit the spa website here.
Spa Treatments: To book a spa treatment, make sure to book in advance. Visit their website here for more details.
Food: You can purchase food and drinks at the Two Trees Bistro located at the spa.
More Kananaskis Adventure:

PIN IT!