Camp: Kayaking and Trails at Gregg Lake Campground
Gregg Lake Campground, just north of Hinton, about 30 km,  in William Switzer Provincial Park. An easy just over three hour drive from Edmonton, you're in the provincial park with lots of trails to explore, lakes to wade and swim in, or spend the day kayaking.
It's one of those campgrounds, and one of those provincial parks, that wasn't on my radar for weekend exploring, until a friend mentioned it as an alternative when our weekend plans fell through, after our space was overbooked. Driving through the park, we noticed so many campgrounds, and so many lakes – and added a few of them to our list of places to explore on future weekend trips.
There are 160 campsites in the campground, spread out wide in loops. We stayed in 'F' loop, recommended by a friend for the close proximity to a trail leading to a great wading area, and that's close to the playground, and washrooms. Showers on site, serviced campgrounds and amenities like having sani-dump and ice-cream on site, and the fact that it was close to day trip and things to see outside of the campground, brought it to the top of our list for family-friendly campgrounds in Alberta.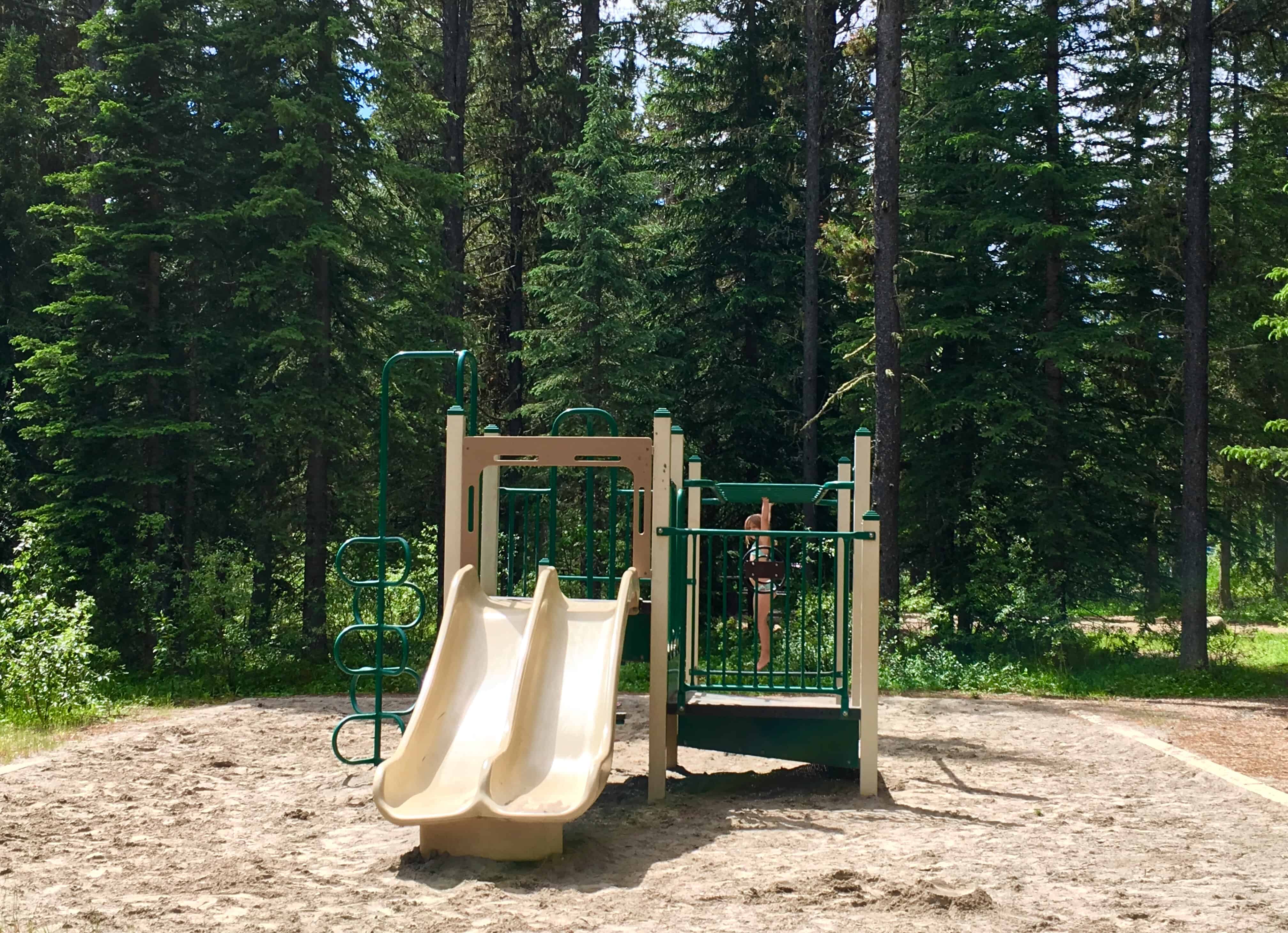 The tree-filled lots are the perfect balance of woodsy feeling, without being too small to back in an RV. The kids enjoyed how close they were to the playground, we could easily let them run off to play while we prepared dinner, or allow them to visit friend's campsites, close by. There is a larger playground, in the other loop area, but this one was perfect for the little kids we were travelling with.
Close to the campground is a half kilometer trail leading to a boat launch (which you can also access by road), where we spent the afternoon kayaking. The short paddle led to an island, that was a little swampy, but the kids loved being the 'first to explore'. The water was clear, shallow for wading, with a lot of entry points and launches through the campground. I was a little concerned with the warning of leeches, but none of the kids had any attached.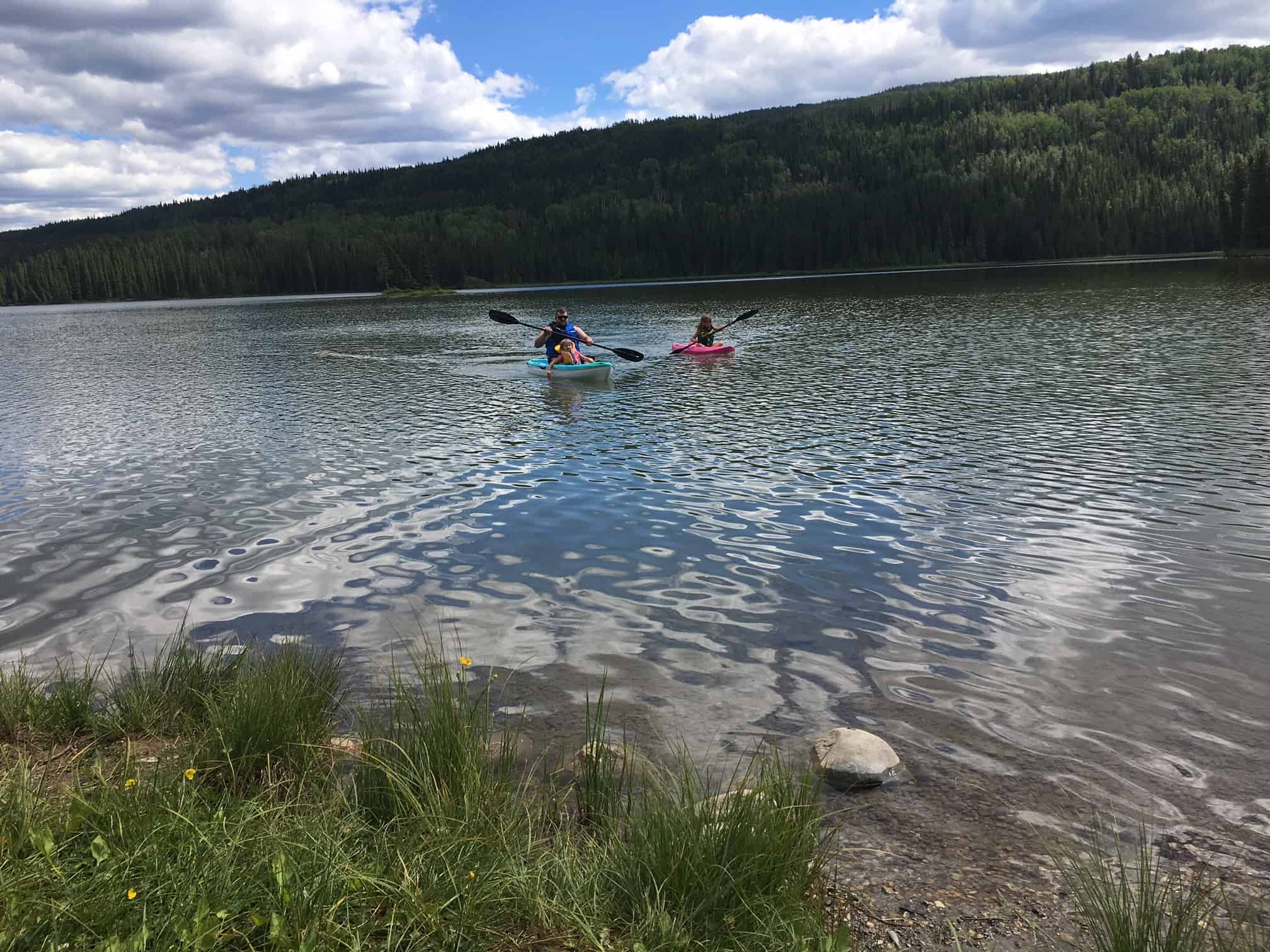 Day trips in the area we made were to the Beaver Boardwalk in Hinton, Kelley's Bathtub for some wading and the sandy beach, and around the campground trails, exploring the lakeside and shorelines.
Campsites ranged in price between $29-39/night depending on whether you requested a serviced site with water and power, and was well worth the weekend at the campground that gives you great access to local lakes.