Explore: Kelley's Bathtub in William A. Switzer Provincial Park
We spent a weekend at Gregg Lake camping, and drove by Kelley's Bathtub on the way to the campground. As we do, I quickly searched for images to see if it was worth a side-trip (it was). It turned out to be a fantastic afternoon spent with the kids, playing in the sand, kayaking, and floating in the water.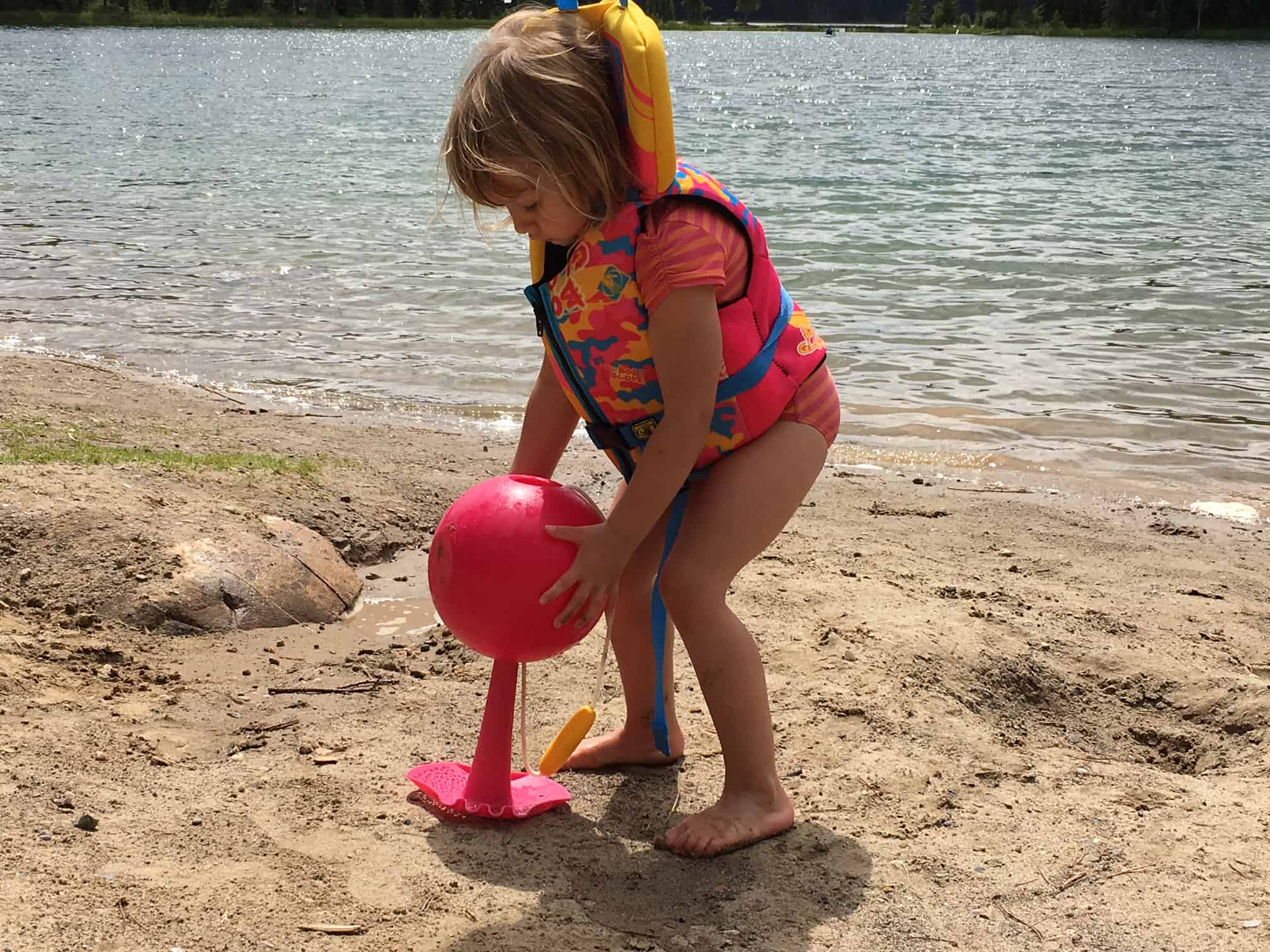 Shallow enough for the kids to wade out a few feet, and perfect for paddling, the sand area was small – but we only saw a handful of other families enjoying the area on the cool afternoon, making the size perfect to hold a few families.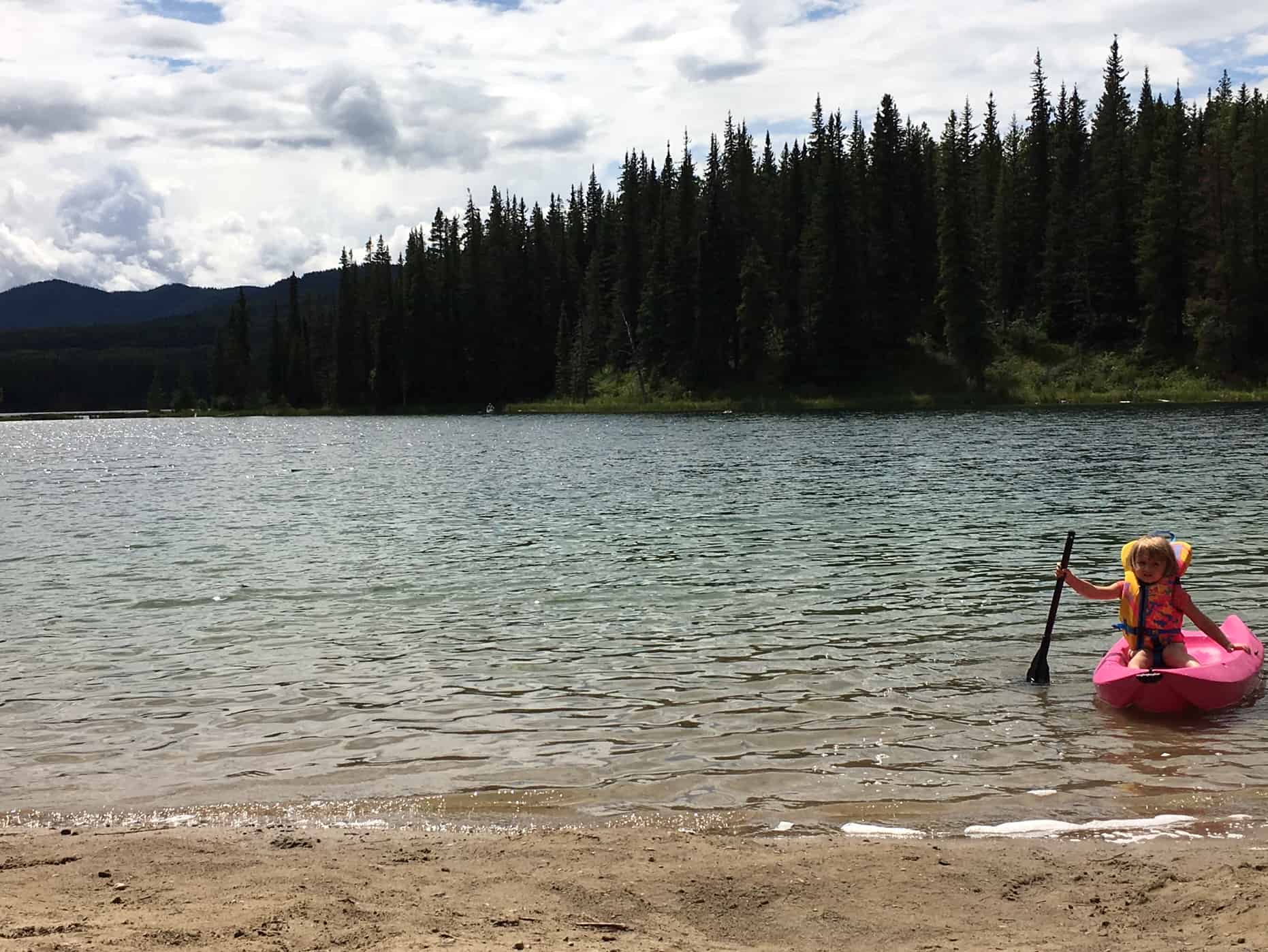 The sand was great for castles, and the small beach area was soft enough for sitting, so we set out a few blankets. Up above, a day-use area with picnic tables and fire pits provided an alternative if you didn't want to sit in the sand.
Bring a picnic, but be aware that the squirrels in the area were bold. Most of the kids loved the fact the squirrels would come close enough to grab nuts from their hands, not loving the fact that they made their way into our picnic basket. Before this trip, we didn't know it was possible to catch a squirrel in a bucket the kids were using to play in water with. Out with the kids paddling, I'm sad I missed this (but I heard the screams of excitement from shore).
The trail around the lake was short enough for the youngest kids, and provided a nice walk as an alternative for the kids that didn't want to swim. Walking around the loop, and kayaking out to the center, where there is a small boardwalk across the water, was one of the highlights of the kids – as they could race to see who could get there first.
If you're camping in the area, at Gregg Lake, Jarvis Lake or other local campgrounds, it's a great alternative and multi-use area if the beach at the campground you're staying at is busy. At just over three hours from Edmonton, it's a great overnight-trip-to-the-beach in a gorgeous, natural area. Get directions to Kelley's Bathtub in William A. Switzer Park.