Hike: Cat Creek Falls Near Kananaskis
Cat Creek Falls near Kananaskis is an easy, family-friendly hike!
There are a handful of family friendly hiking trails near Kananaskis, but this one is a favourite because of the easy trailscape and the end of the waterfalls being located in a small canyon, that provides everything from 'built in rock thrones' to stones kids can jump over to reach the other side of the water.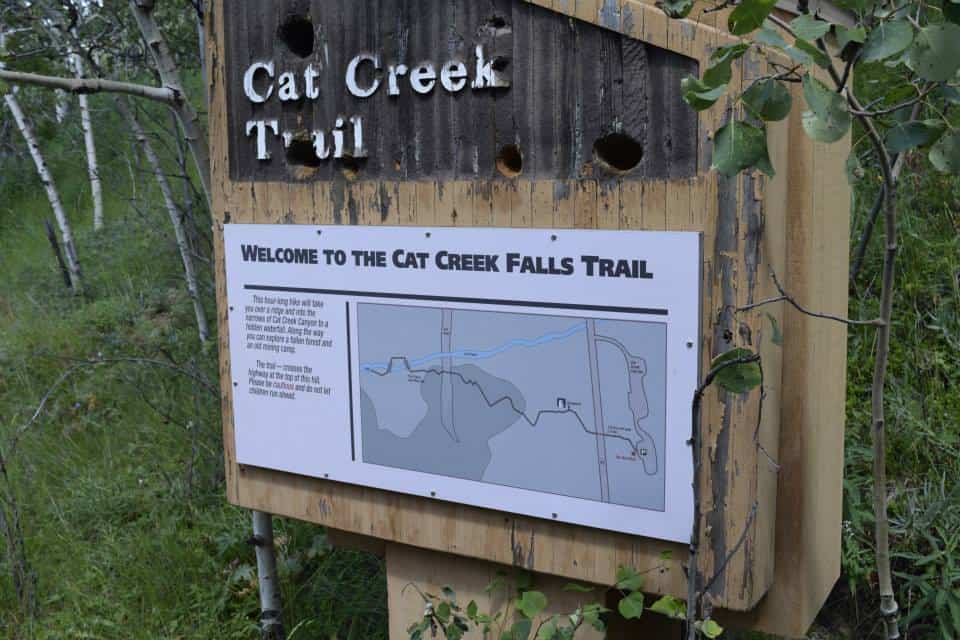 It's a 1.3 km, out and back trail, is easy enough for children, has a great payoff at the end of the hike and lots of little things to explore along the way. If you want to get wet, you can dip in your feet, but the water is a bit cold for a dip.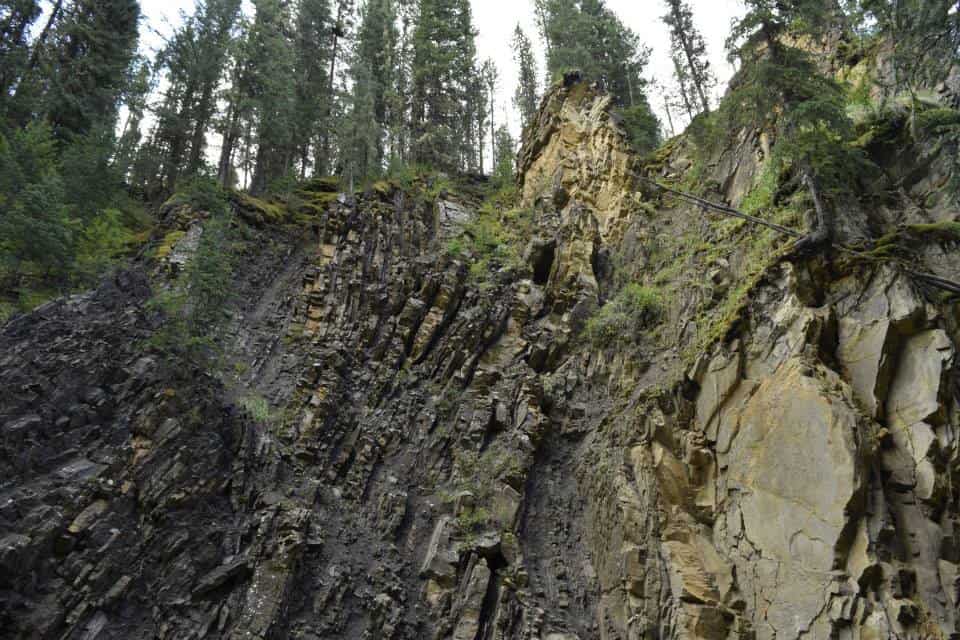 Tips for the Hike
As always, you're in bear country. Though the trail is usually well populated, bring bear spray and make lots of noise on the trail
The day use area is closed, you're going to have to park on the side of the highway, right at the entrance to the day use. There are fire pits and amenities there, but you don't have to actually go through the day use area, because the trail to the falls is across the road. That being said, the day use area is worth exploring because it's fascinating landscape since the road was washed out after the flooding in 2013.
The hike takes about 45 minutes to get to the falls, in a terrain that's easy enough for a child aged 3+ to walk.
Interpretive plaques and lookout points are scattered along the way, providing a few learning opportunities on the trail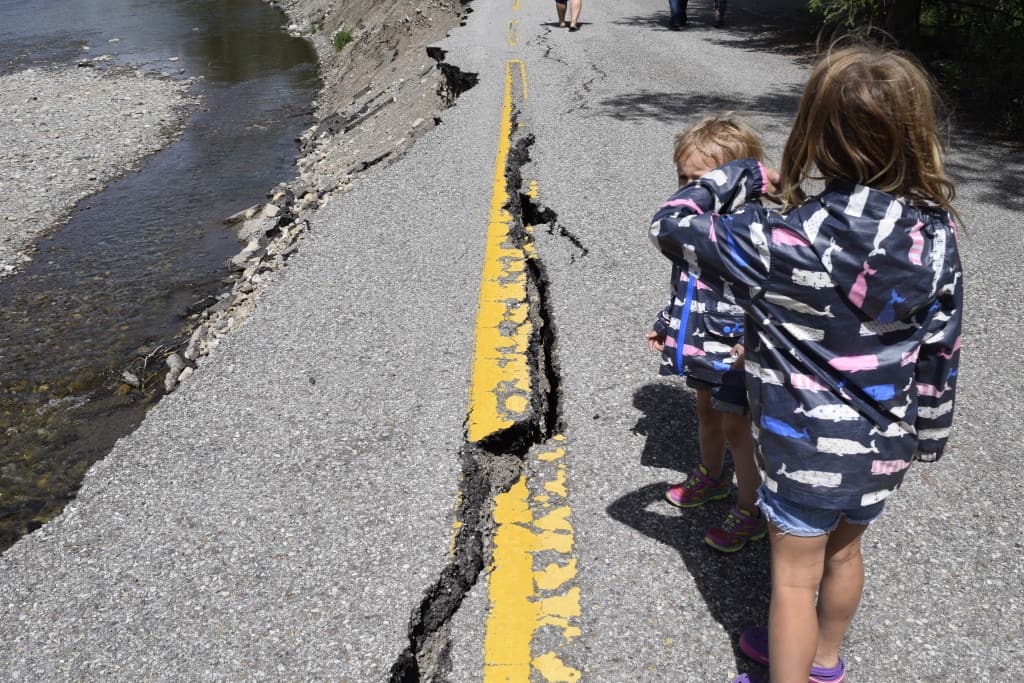 How to get there: From Highwood Junction, the corner of Hiways 40, 940 and 541, go west on Hiway 40 about 6 km and turn south into Cat Creek Recreation Area.
More information can be found here.
More Kananaskis Adventure!