Wedge Pond in Kananasksis is a great spot to walk, picnic, fish and canoe or kayak!  The trail is easy and perfect for all ages.
Kananaskis Country is a gem.  The camping is beautiful, there are so many great hiking and biking trails…there is just so much to see and do.  And we love that it only takes us 1 1/2 hours to reach from Calgary.  Honestly, I think our family should be spending a lot more time here than we currently do! With it's close proximity to home, we can easily just head out for the day.  Day trips are my favourite…you spend a beautiful day in nature, and at night you're back home in your bed!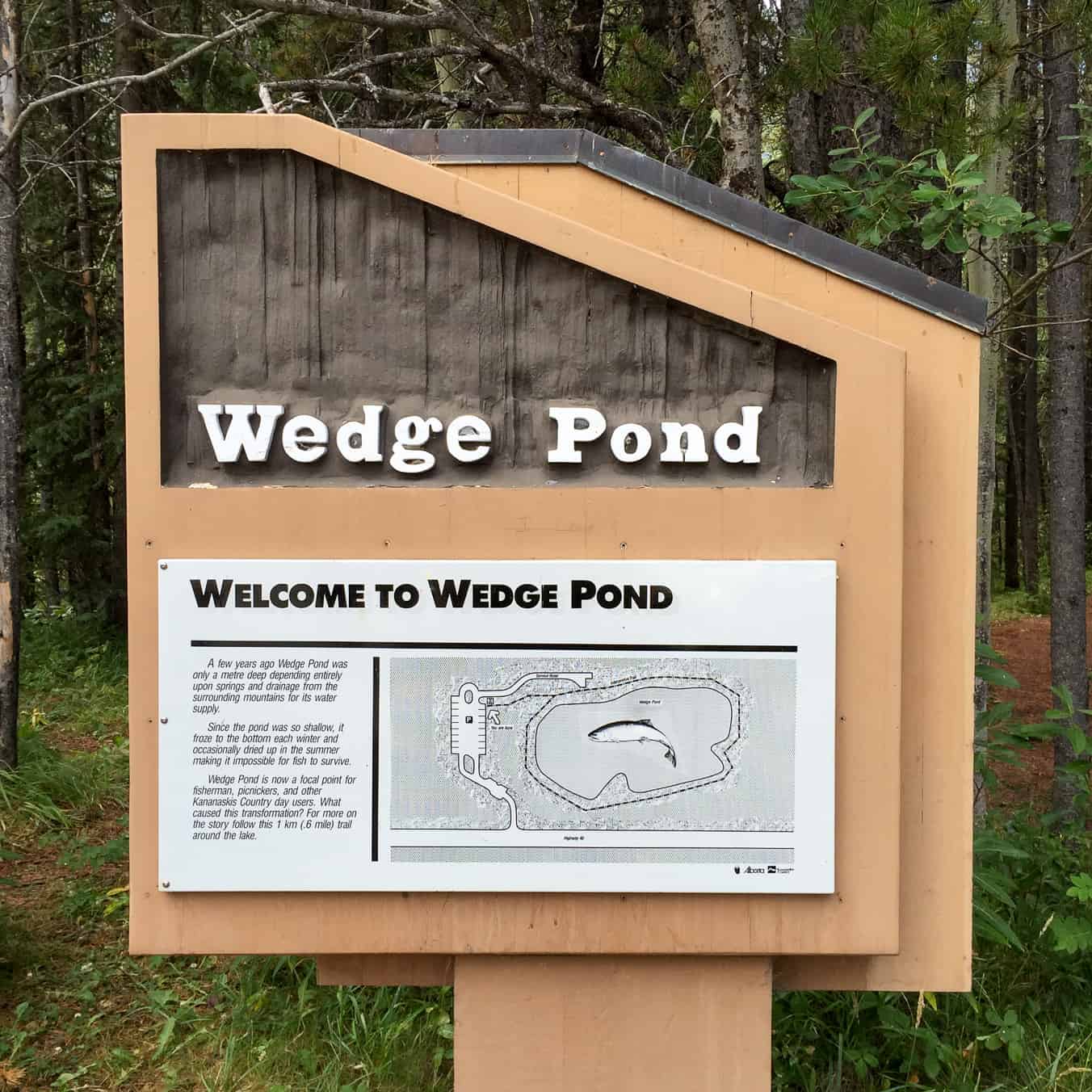 A really great day trip destination is Wedge Pond.  This gem is located just off of Kananaskis Trail/Hwy AB-40 S.   Here you can take an easy 1 km hike around Wedge Pond, then enjoy a picnic lunch at one of the many picnic spots along the edge of the pond.  There are fire pits available for use as well, so you really can make a full day of it out there.  And if you like to fish, canoe or kayak, the turquoise-tinged and clear water of Wedge Pond is perfect for those activities.  I mean seriously, just look at how beautiful this spot is!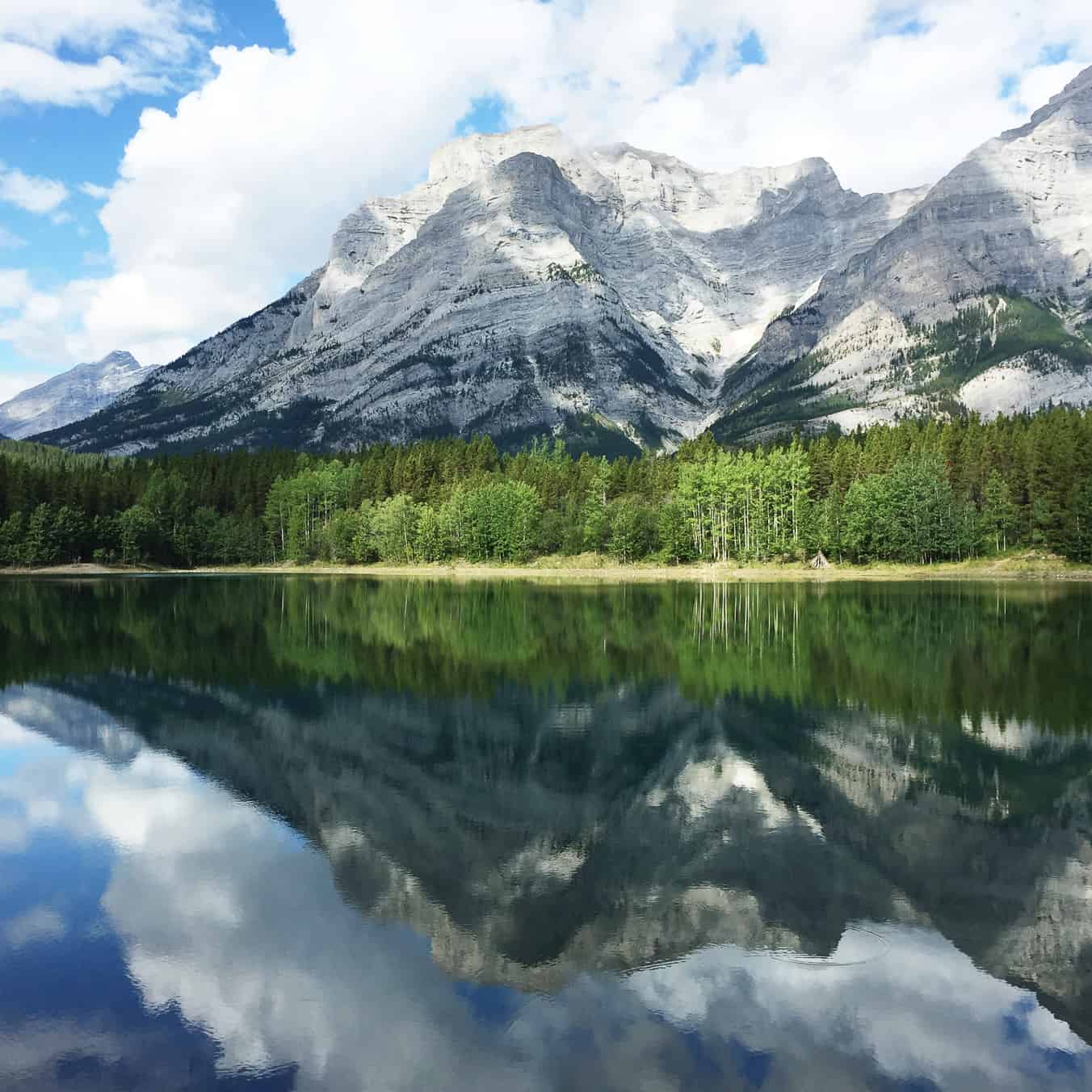 We spent the morning taking a quick hike around the pond, then we stayed to play and skip rocks.  It was a great time…even our less enthusiastic hiker enjoyed this adventure!  Oh, and keep your eyes open for teeny tiny little frogs along the edge of the pond!
Wedge Pond Hike Details:
A Big Adventure's Hike Review:  A great short hike, and definitely worth it for the view!
Location: 

Kananaskis Country.  Located just off of Kananaskis Trail/Hwy AB-40 S

Rating:  Easy
Length:  1 km round trip.  The trail is a loop.
Type:  Gravel trail
Things to Do:  Hike, picnic, fish, canoe or kayak
More Details:  Visit the Alberta Parks website
More Kananaskis Adventure: