Explore: An Adventure Filled Weekend in Calgary!
Spend an adventure filled weekend in Calgary!  Come with us as we spend a day at Calaway Park, ride the Skyline Luge, visit Canada's Sports Hall of Fame, and eat delicious food!
– – – – – –
A couple of weekends ago, we had the opportunity through Tourism Calgary, to spend an adventure filled weekend in Calgary!  Over the course of one weekend, we packed in a tonne of adventure!  We camped in the Calaway Park Campground, spent a day at Calaway Park, rode the Skyline Luge, toured Canada's Sports Hall of Fame, and ate dinner in 3 delicious Calgary restaurants: National Westhills, Bistro Rouge and Vin Room West.   It was a fun, whirlwind adventure filled weekend and we're excited to share it with you!  All in hopes that you will feel inspired to visit these great attractions in Calgary!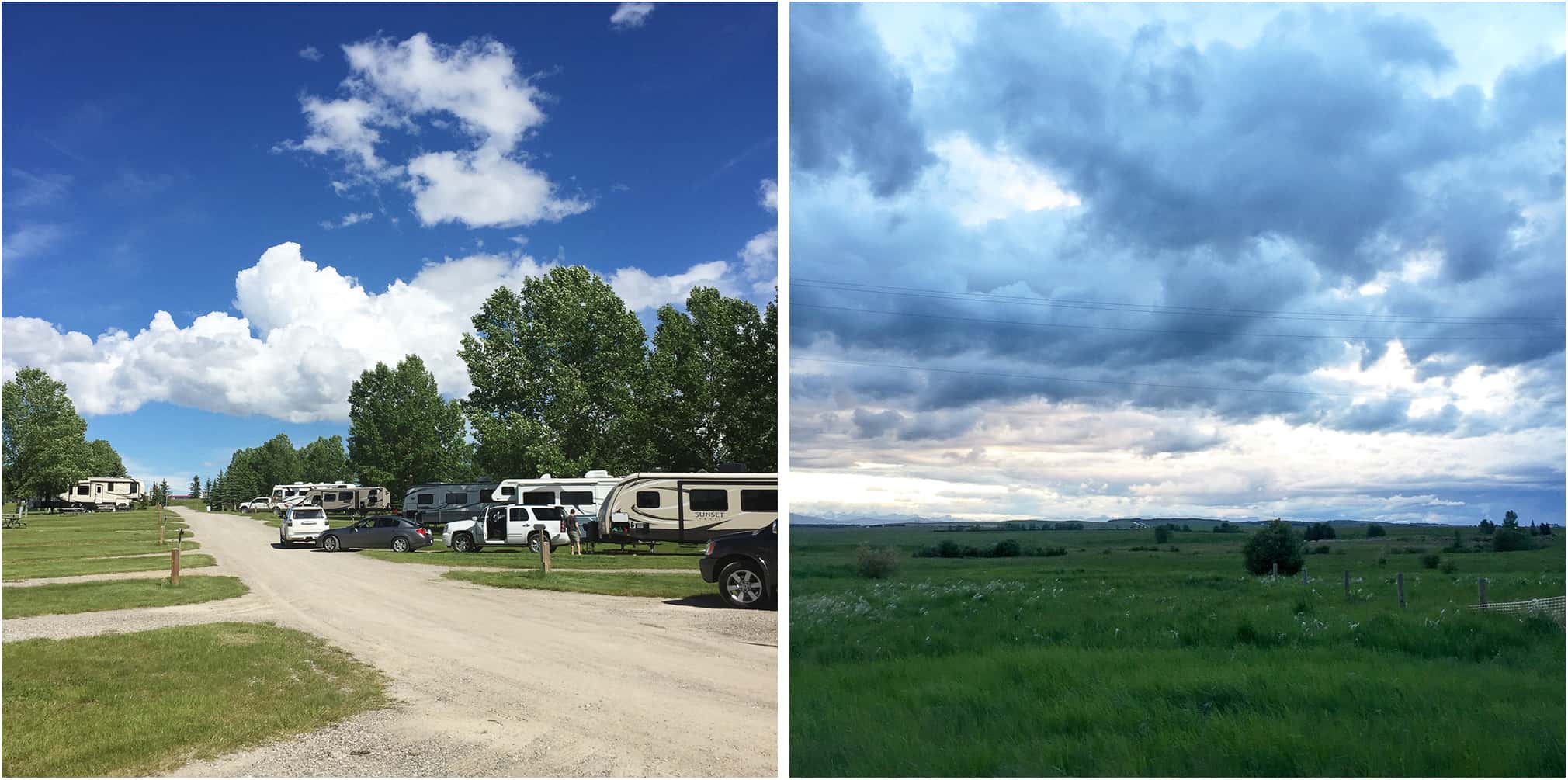 On a sunny Friday afternoon we headed out west of the city, and set up camp in the Calaway Park Campground.  This is a great spot to stay if you're hoping to spend a full day, from sun up to sun down, in Calaway Park.  It was nice to be able to walk over to the park as soon as it opened, then settle in close by for the night after a full day of rides!  The views here are great too…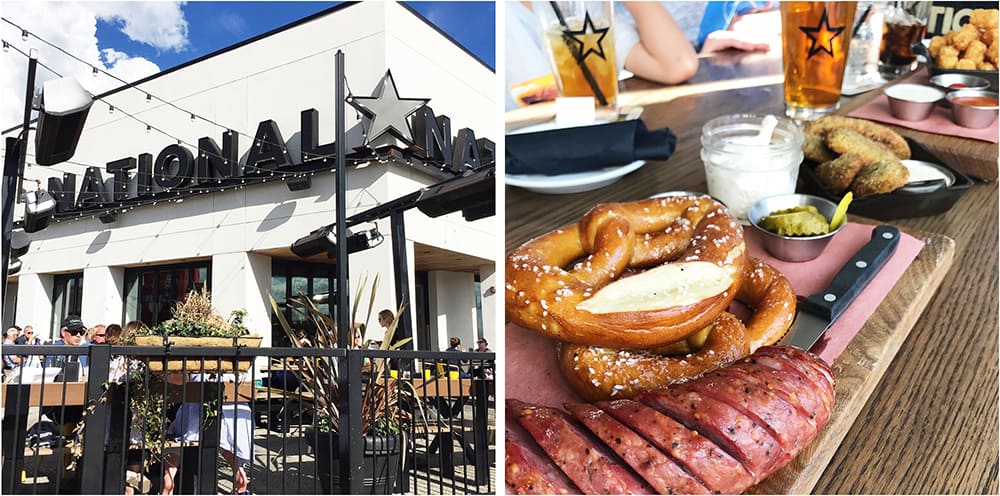 Once we were settled in at the campground, we headed over to National Westhills for dinner.  This is a lively and trendy spot with a beautiful dining room and patio.  The vibes were a great way to kick off our weekend.  We tried some of their signature dishes like the sausage pretzel sharing plate, deep fried pickles and burgers.  So good.  I especially loved the long communal tables which would be great for a night out with friends!
The next morning at the crack of dawn, our kids were up and ready to hit Calaway Park!  First we made breakfast at our campsite…camping breakfasts are the best!  Then we walked over to spend the day at Calaway Park!  And you need a full day here…Calaway Park has 32 rides, 24 food locations, 23 games, live entertainment and a 3D theatre!  So.  Much.  To.  Do.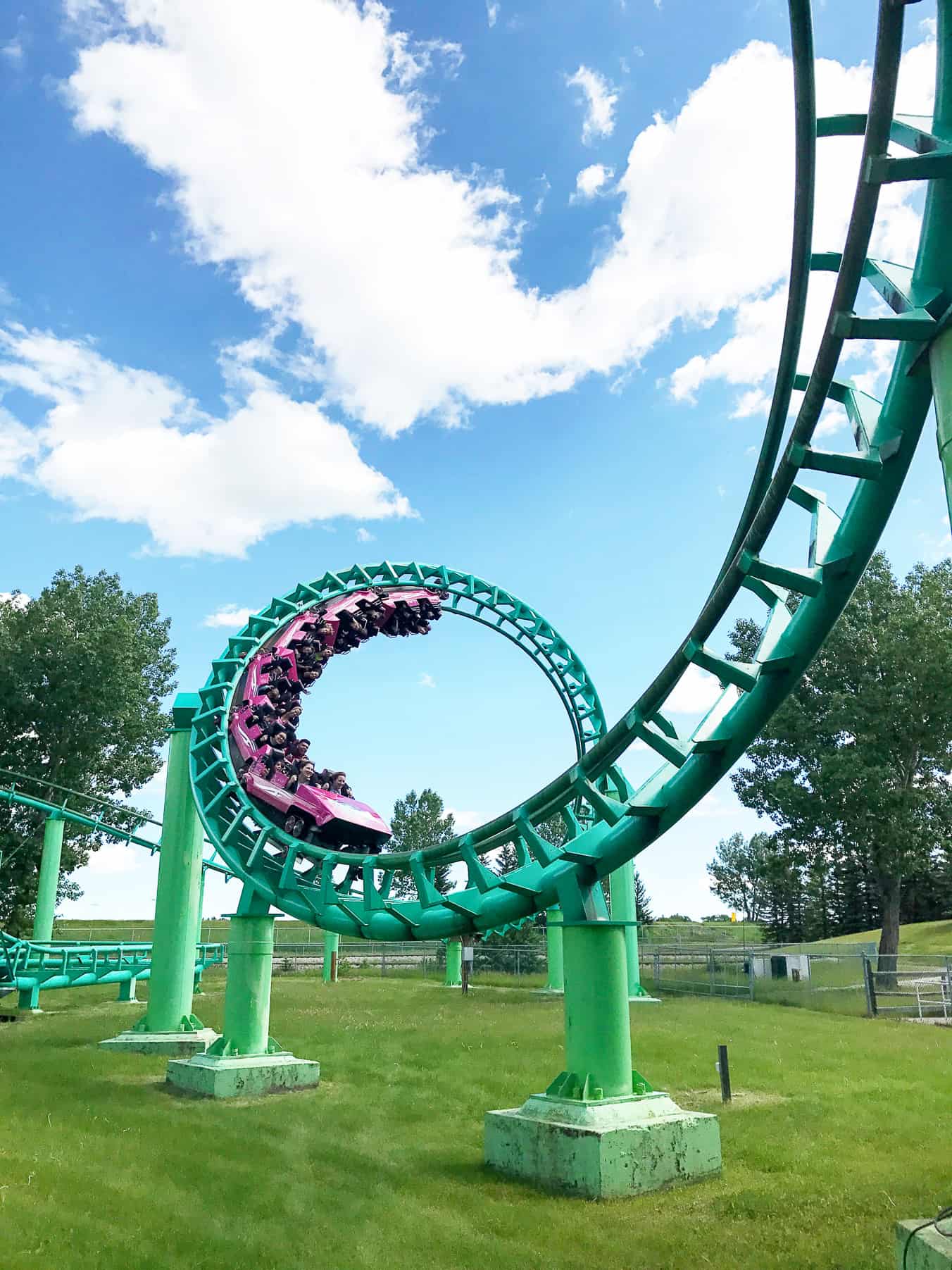 The first ride we hit up was The Vortex!  We love this roller coaster so much!  My big kids road it at least 3 times when we where there.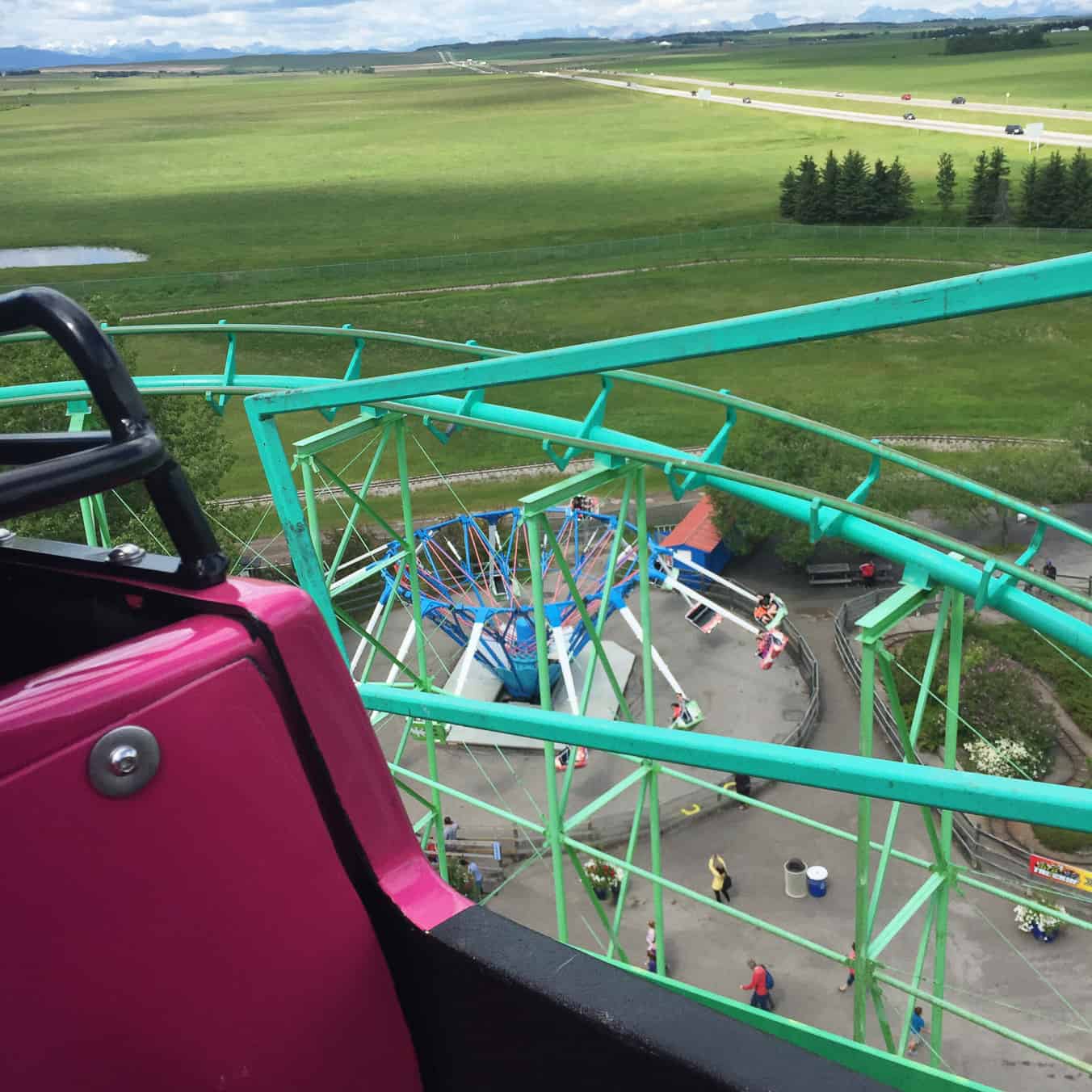 Here's a view from the top, right before you drop down!  Weeeeeeeeee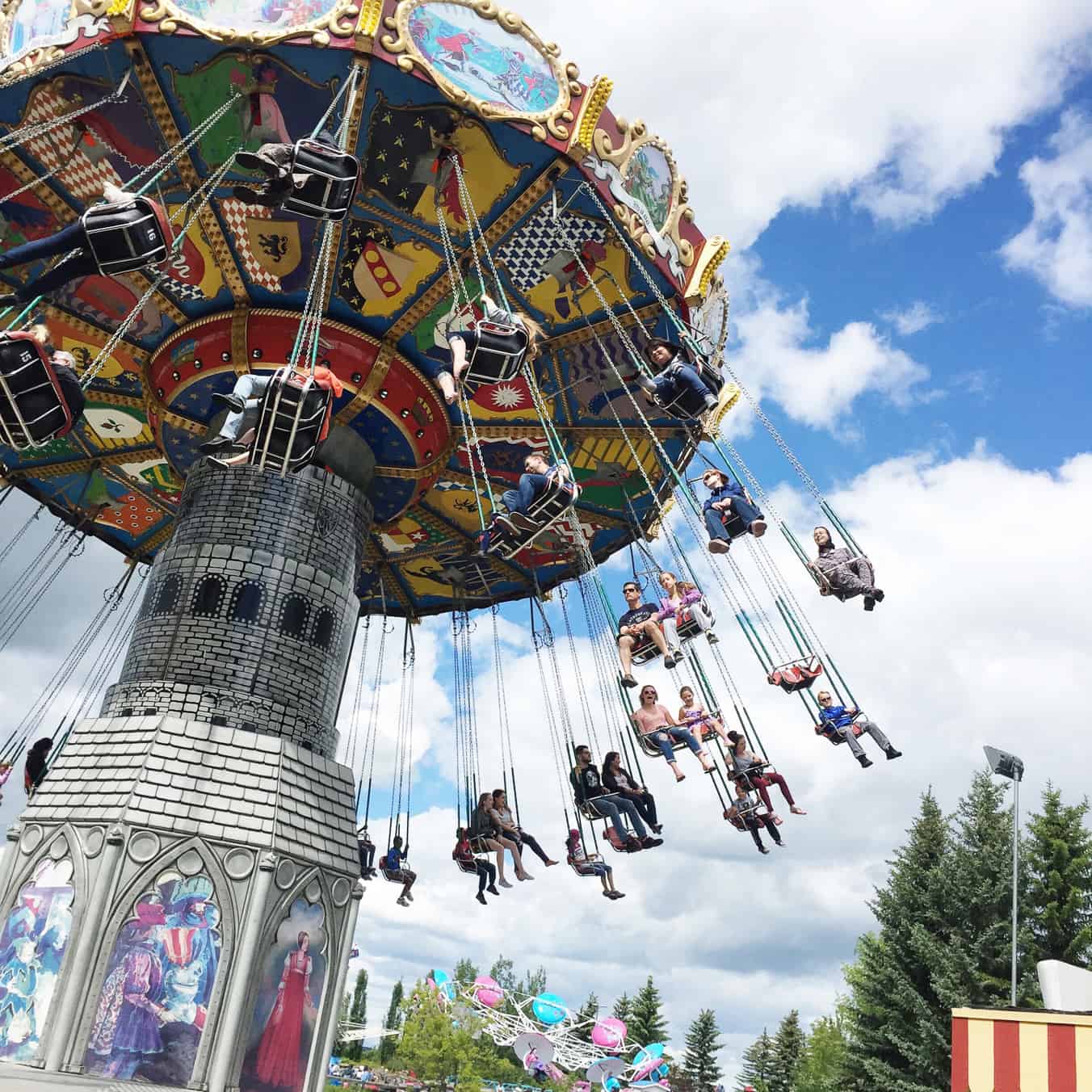 We spent a full day here and rode every ride we could manage!  The great thing about this park is the number of rides that are available for all ages…the big kids could ride all the big rides, and there were many rides that were perfect for our youngest too!  This was the first year our 7 year old was tall enough to be able to ride the swings and he was thrilled!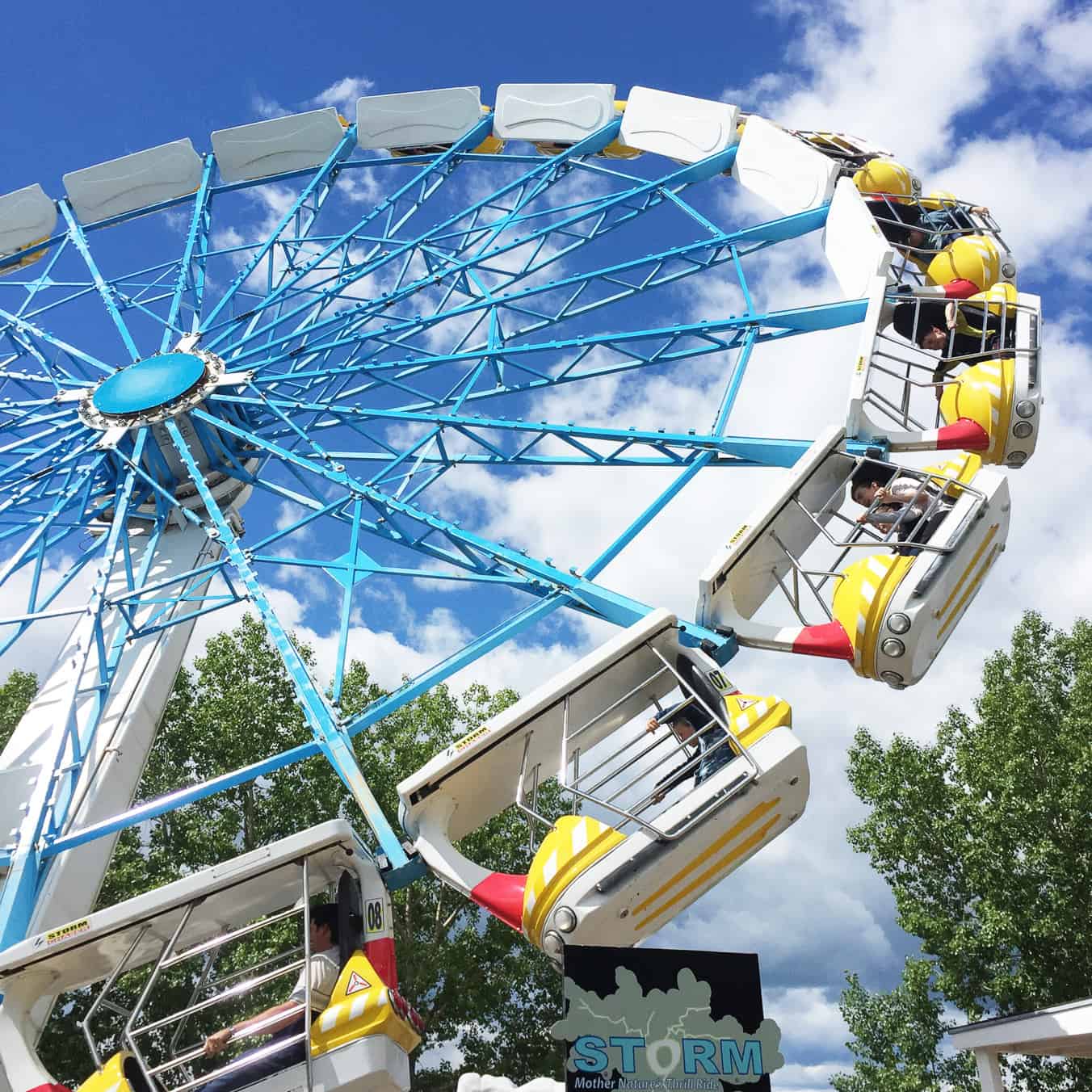 Annnnnnd, there are a few rides, that even I can't go on…like Storm.  But my teenage son and husband like this one.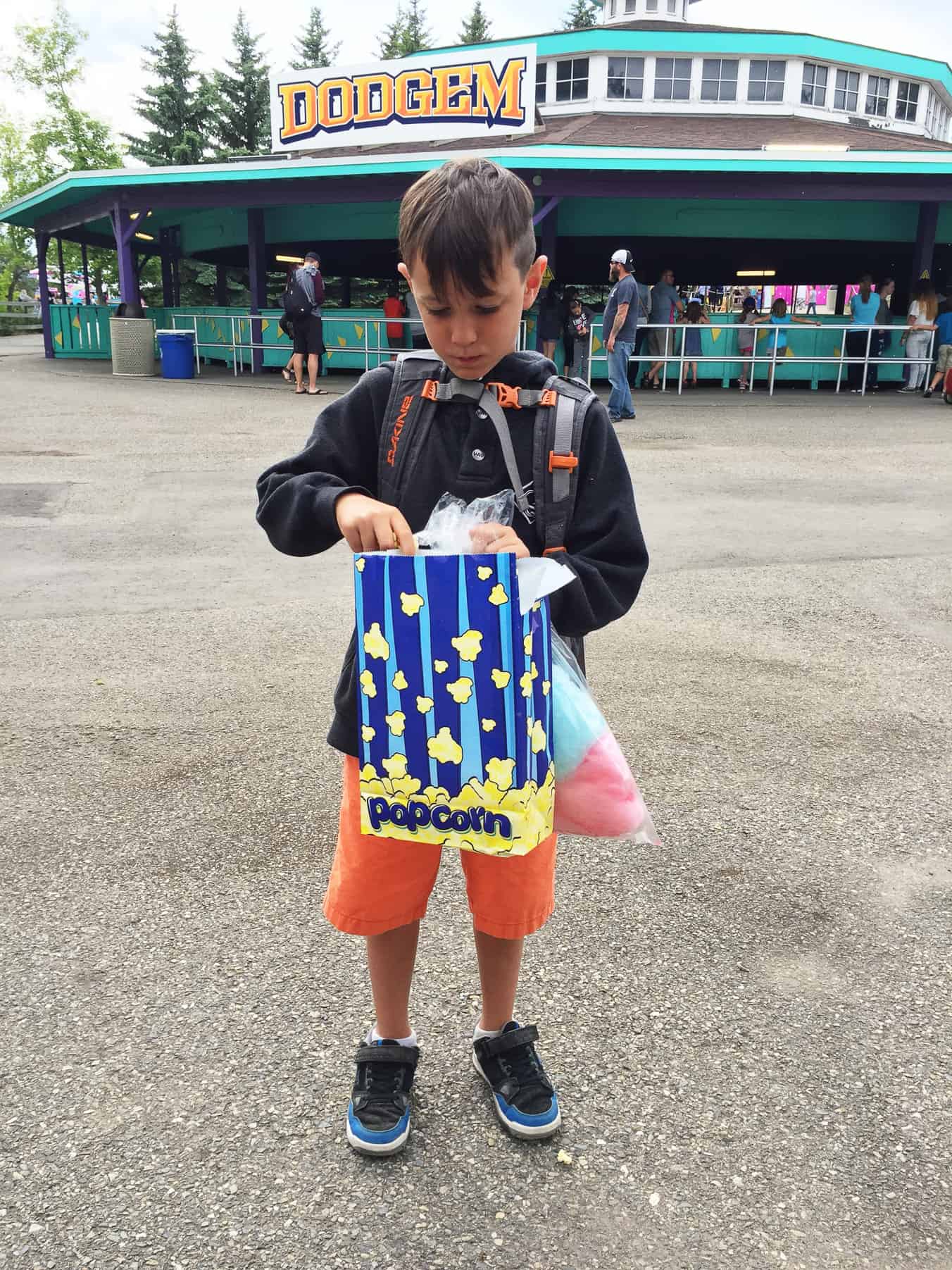 We also managed to eat our way through the park!  Popcorn, pizza, ice cream, cotton candy, mini doughnuts, tacos in a bag…we tried it all.  When in Rome right?!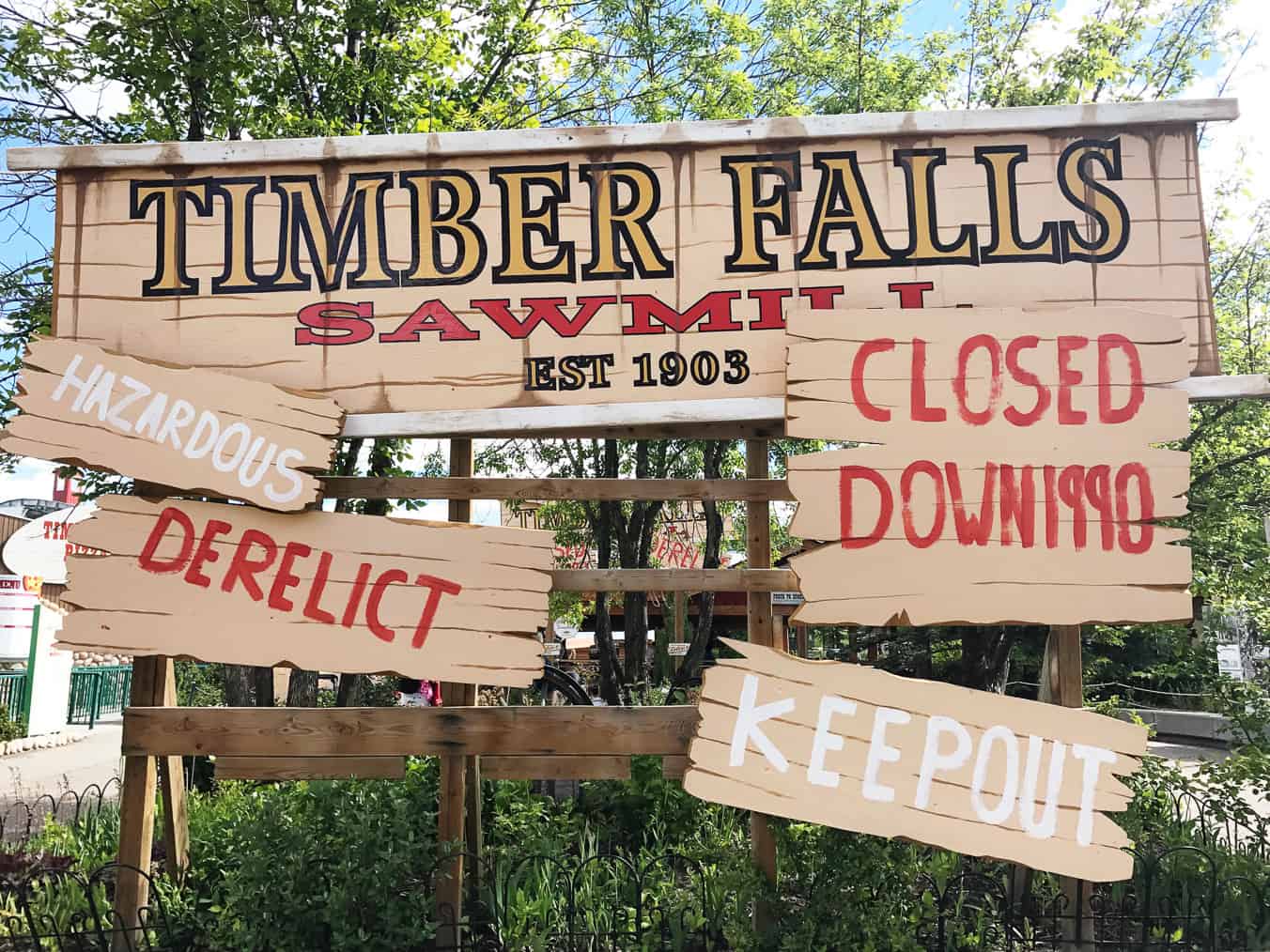 One of the highlights of the day though, was the Timber Falls ride!  This wild and wet ride is SO MUCH FUN.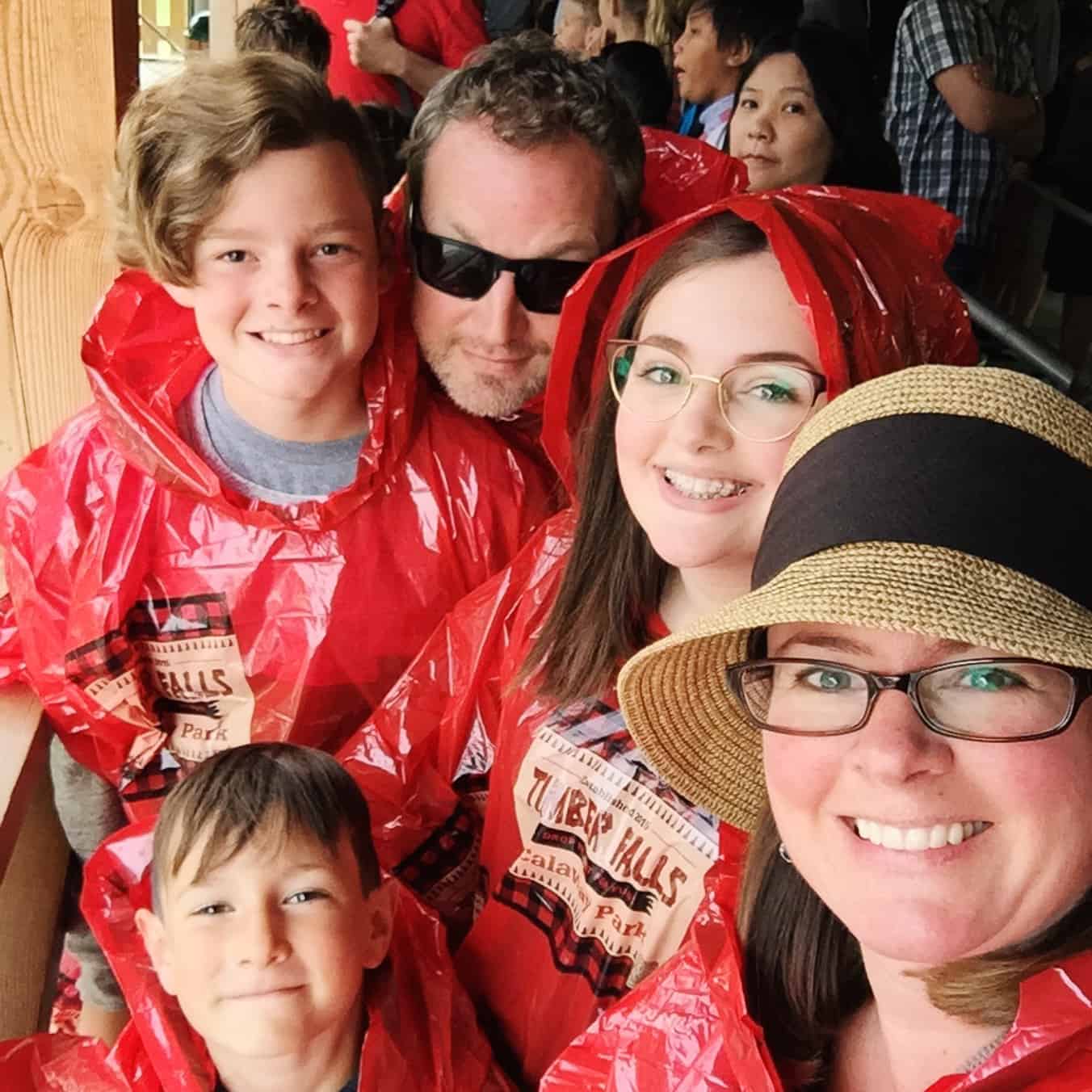 We donned our Timber Falls ponchos and rode this ride twice!  We may have looked a little goofy being the only ones in line with these on, but we were that last ones laughing as we exited nice and dry!  Too funny!  But seriously, ponchos on this ride are the best!  😉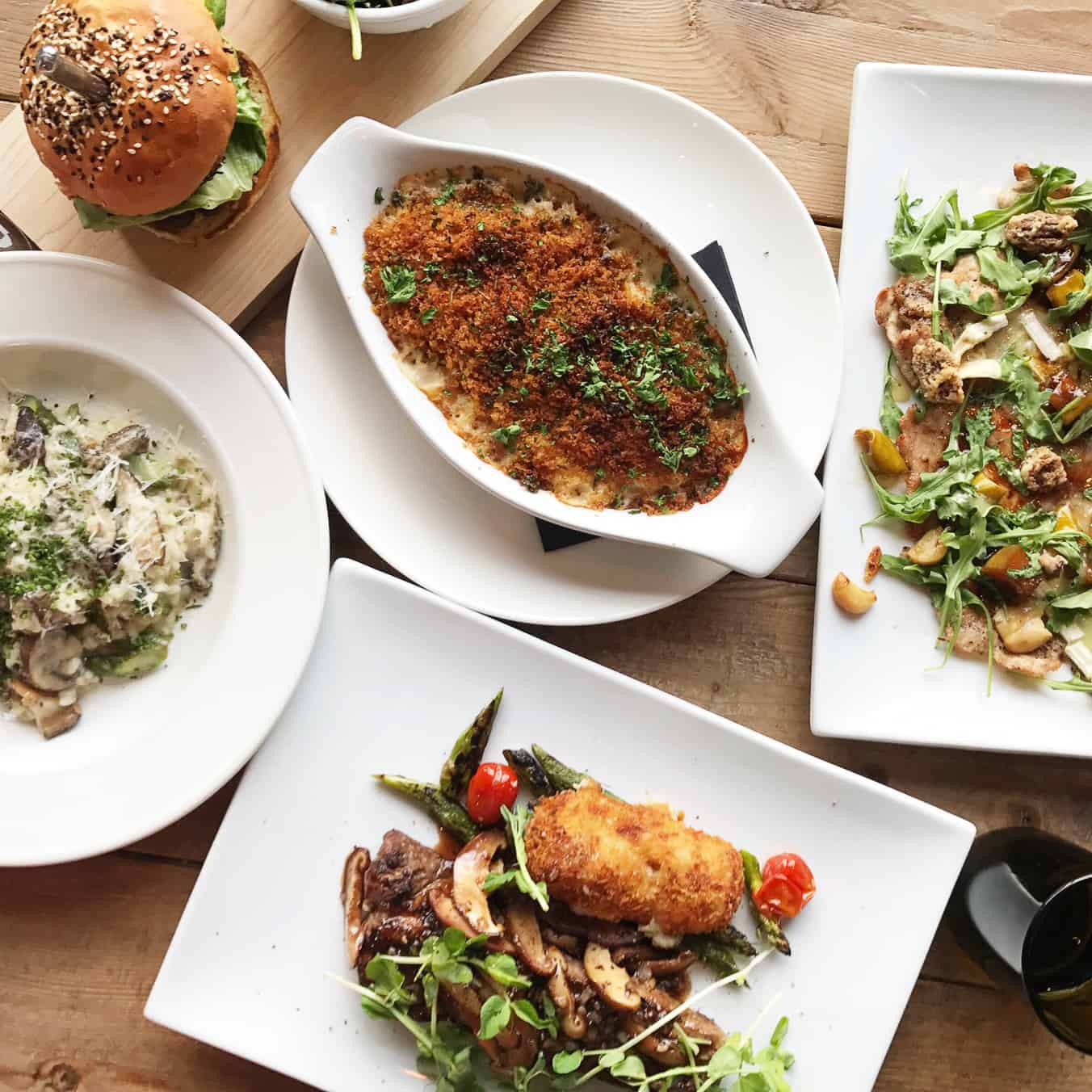 After a full day at Calaway Park, and I mean full…like 7 hours full, we headed out for dinner at the nearby restaurant, Bistro Rouge, a gourmet casual dining spot.  The Cauliflower Fritters and the Mushroom & Asparagus Risotto are TO DIE FOR.  We'll be going back just for those two dishes alone!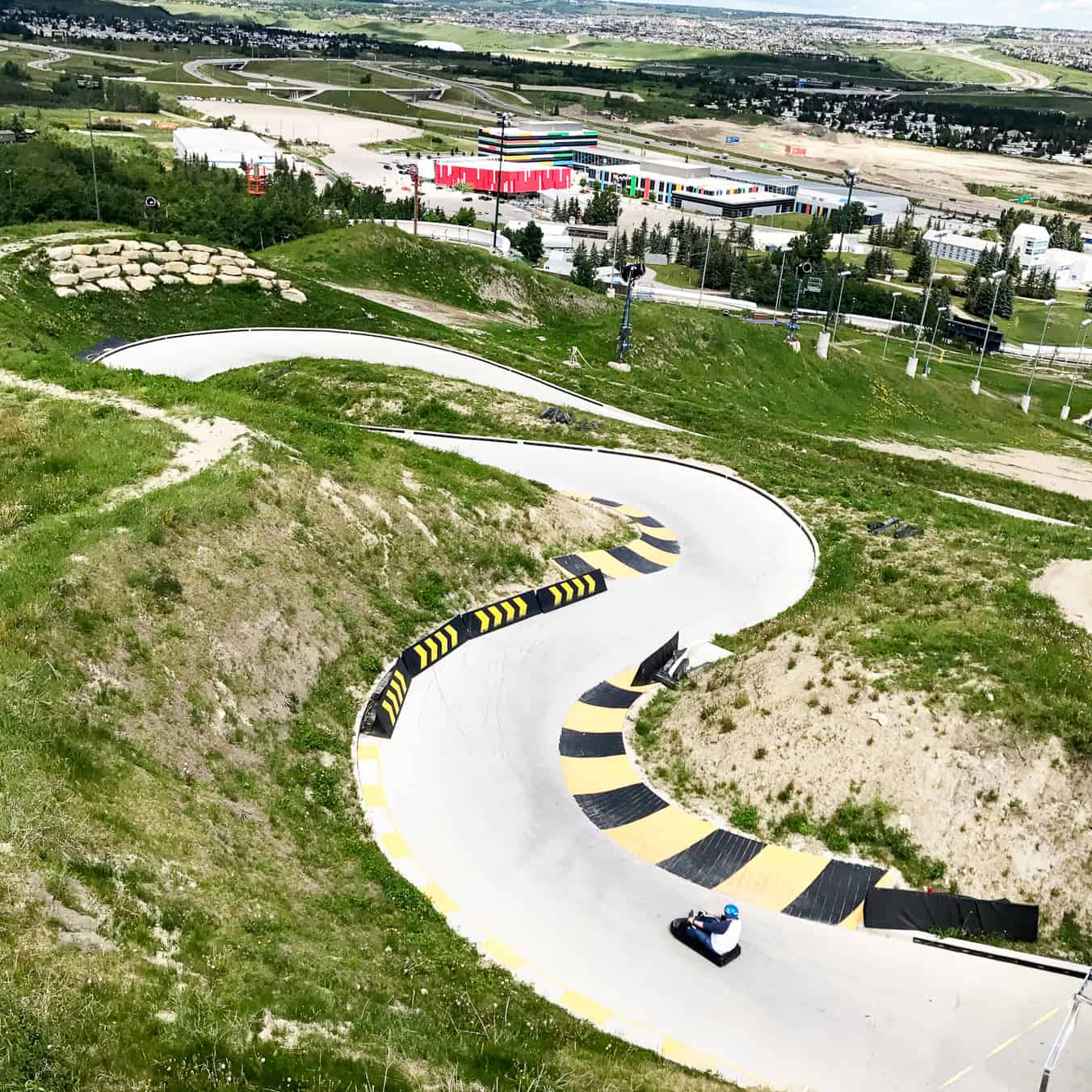 The next morning we checked out of our campsite and headed over to Skyline Luge, located at Winsport Canada Olympic Park.  Skyline Luge is a unique wheeled gravity ride, that allows riders full control over their ride down a track on the ski hill.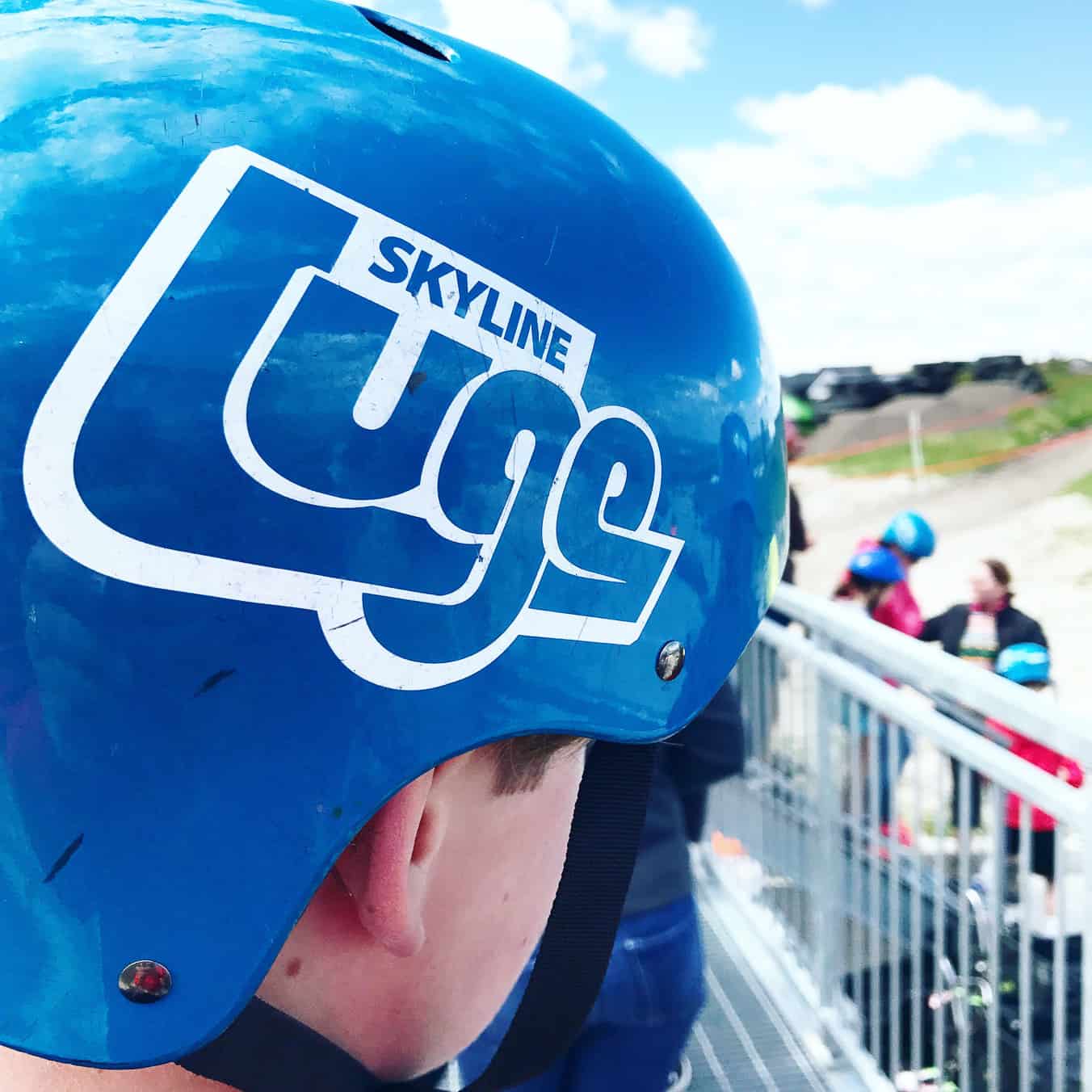 Basically, you get in a cart and head down a continuous downhill trajectory, through more than 50 twists and turns and over 1800 metres of track.  Sounds fun right?!  It is.  So much fun that we each rode down 3 times!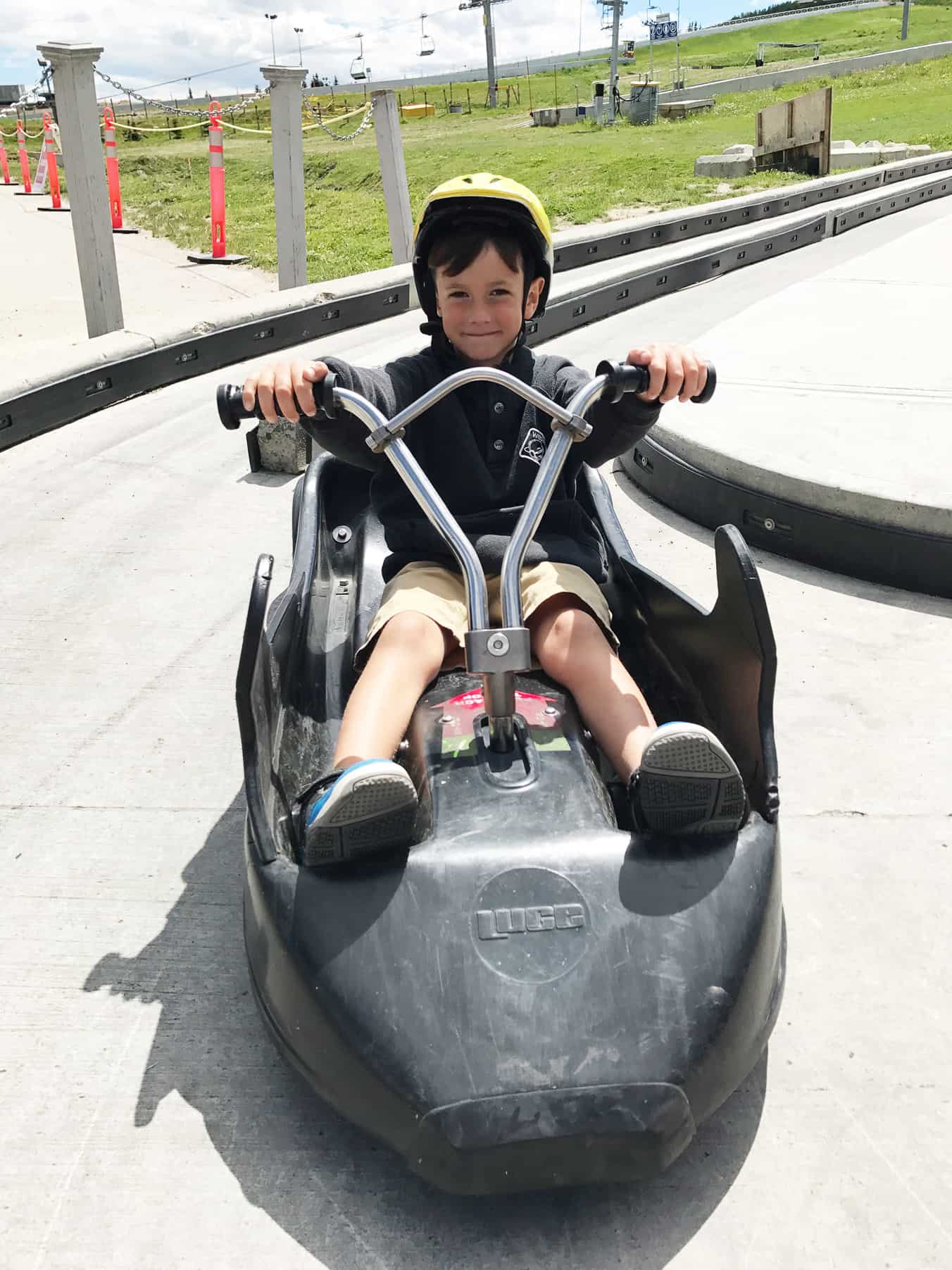 What we loved so much about this ride is that everyone in our family was able to go down the track on their own.  Kids less than 110 cm tall can share a ride with an adult, so no-one misses out, but our little guy was thrilled to be tall enough to ride it on his own!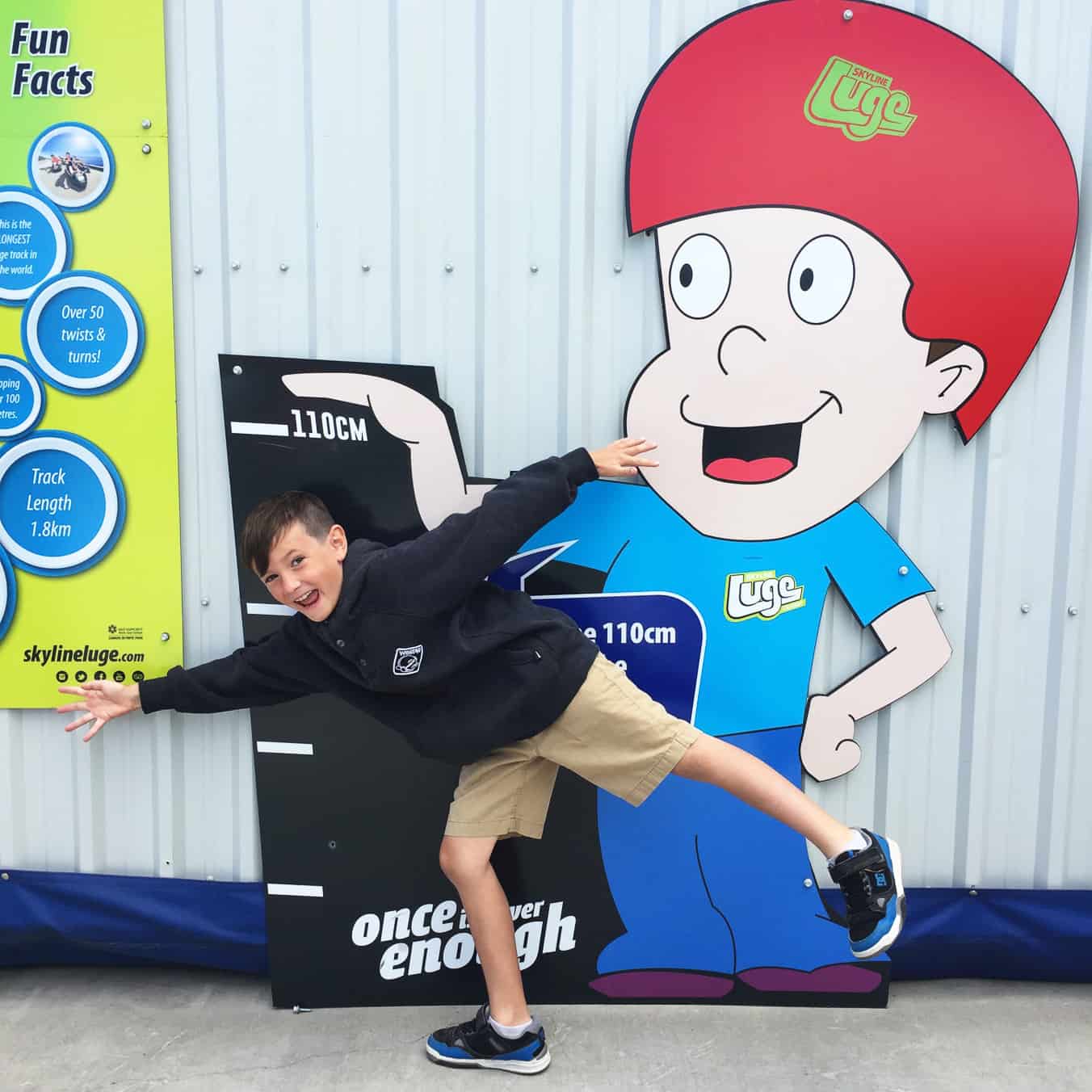 Look at how happy he is!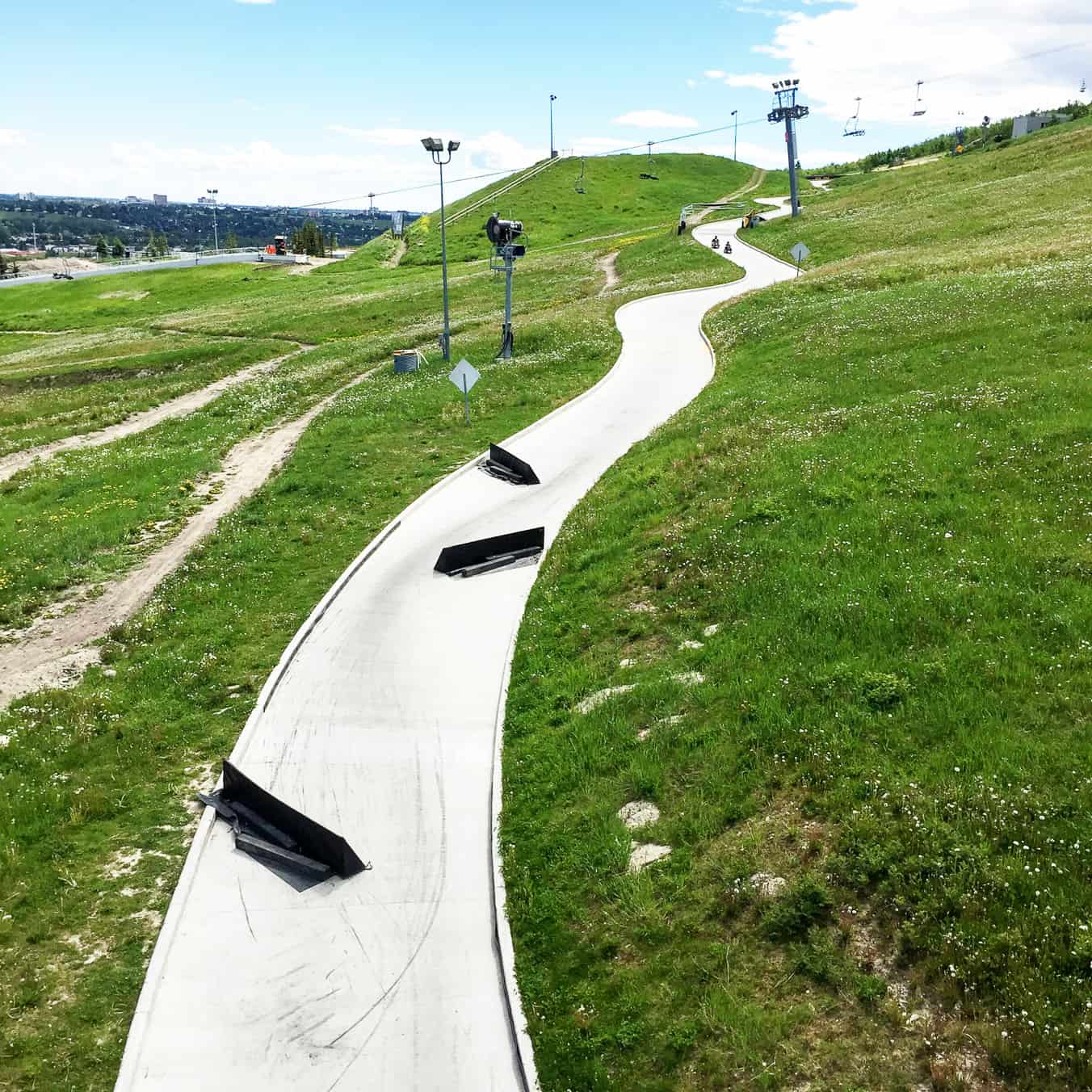 It can seem a little intimidating and scary, but the track is well controlled and has soft barriers at most turns to ensure that people don't get going too fast.  I liked that as a mom with 3 kids barreling down the track 😉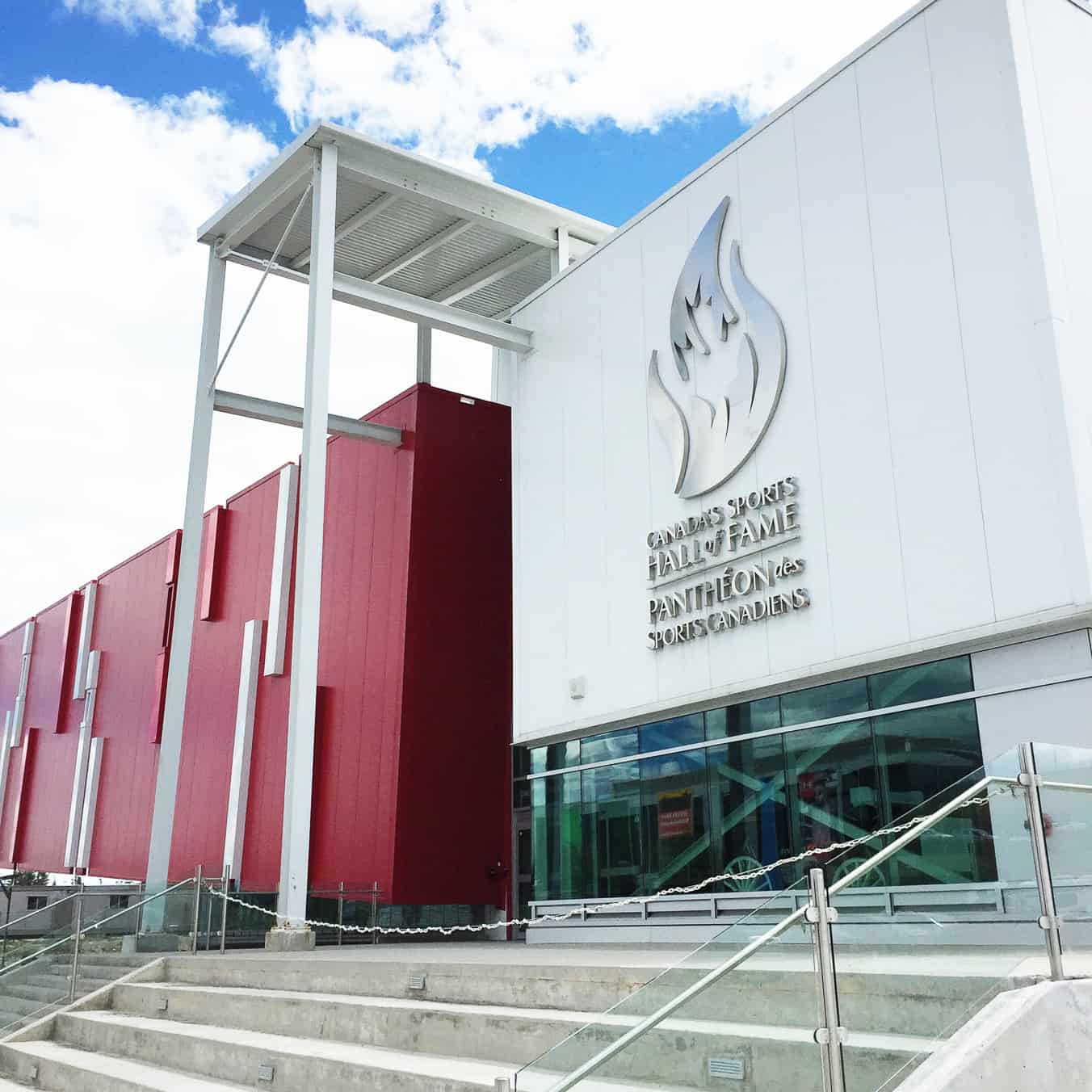 Once we were done at Skyline Luge, we took a self guided tour through Canada's Sports Hall of Fame, which is also located at Winsport Canada Olympic Park.  This hall is an international award winning 40,000 square foot building with state-of-the-art technology, built to share the stories of its Honoured Members.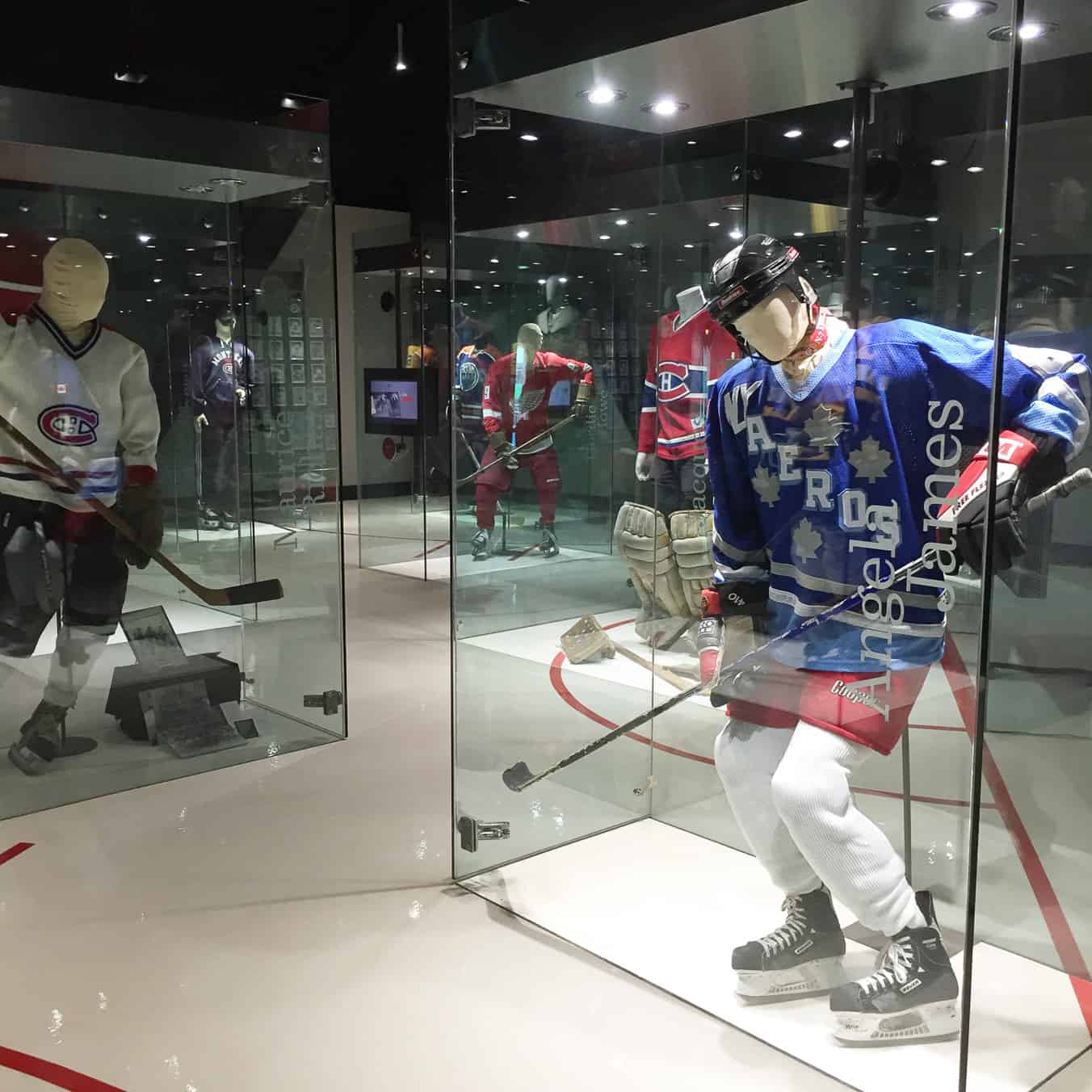 There are 12 galleries representing 65 sports, 52 interactive visitor experiences, an 11-minute feature film highlighting great sport moments (this is a must see!), as well as video and photo collections in the Education and Resource Centre.  We spent a good 2 hours here going through all of the exhibits…the kids were really interested in this centre!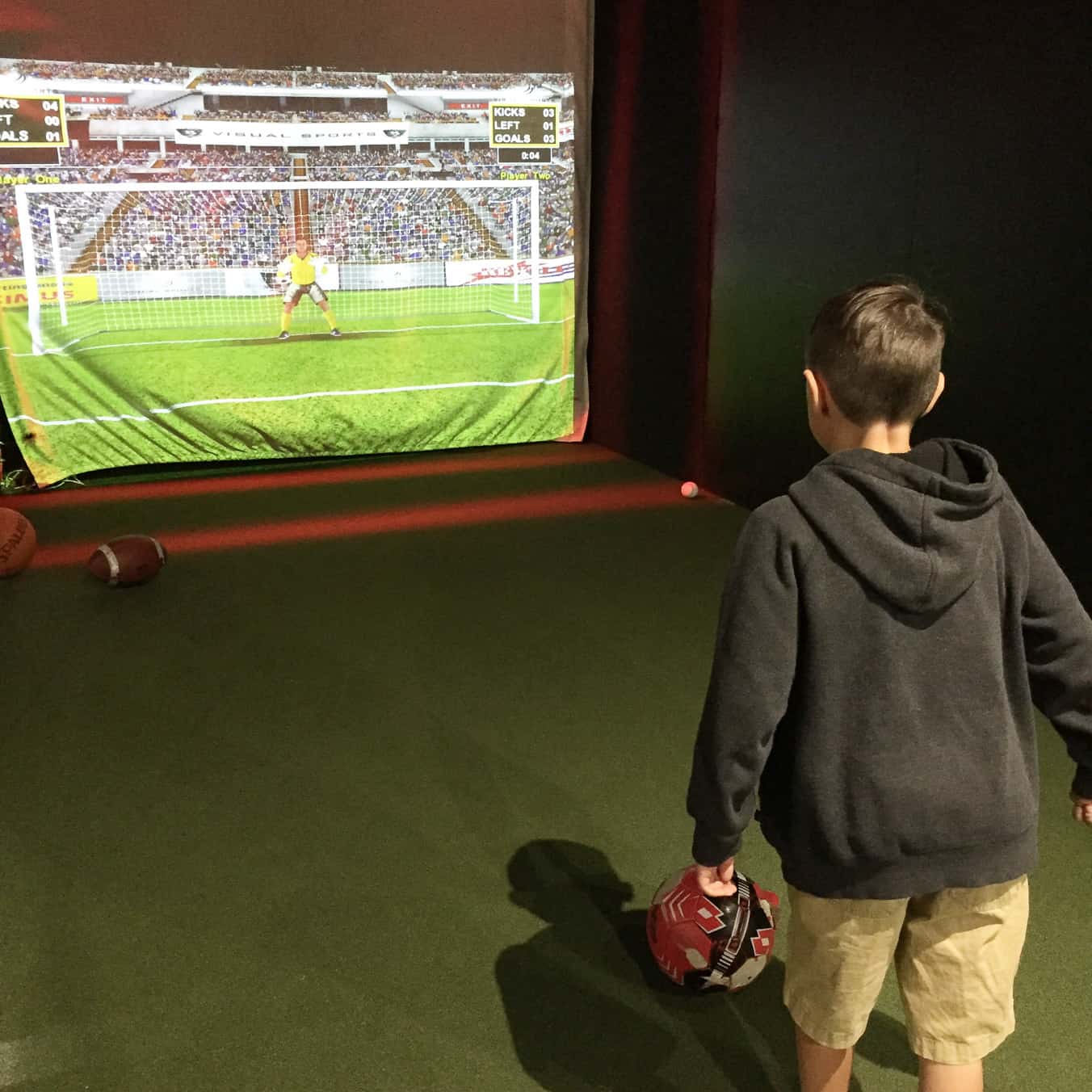 Our kids especially loved all of the interactive exhibits.  They were able to ride a wheelchair race, box with Lennox Lewis, experience ski jumping and play interactive ball sports.  So fun.  We really thought this museum was a gem, and a must see when in Calgary!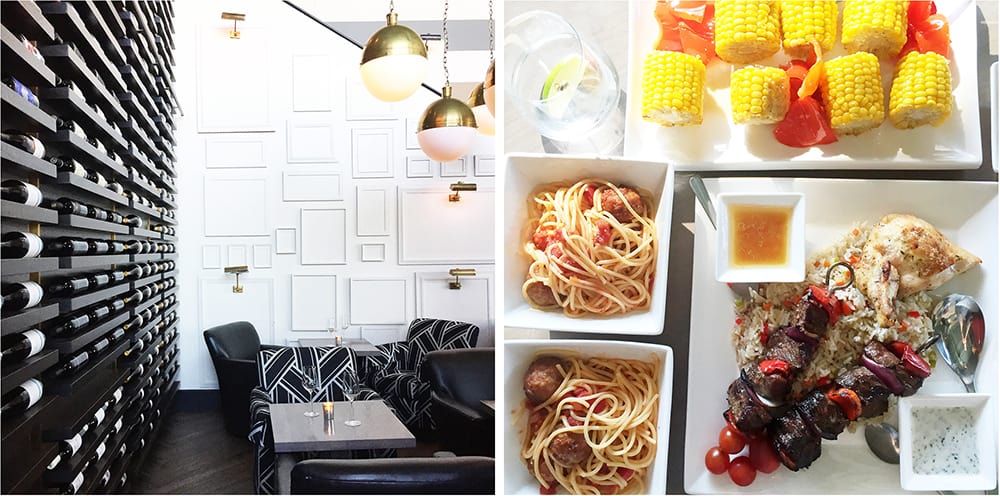 Then to complete our weekend, we enjoyed a family style dinner at Vin Room West.  Vin Room is Canada's largest wine bar with over 100 wines by the taste!  This beautiful restaurant would be a perfect spot for dinner out with friends or for date night.  But it was also a really great spot for dinner with our family.  On Sundays and Mondays they offer family style dinners which are really great!  You order from a set menu, with kid friendly options as well, and the dishes come out in a sharing format.  Such a neat experience.  Oh, and if you have a pooch, you can bring them along with you while you enjoy dinner on the patio…Vin Room will even give them treats.  I love family friendly restaurants that aren't fast food!  We can't wait to go back.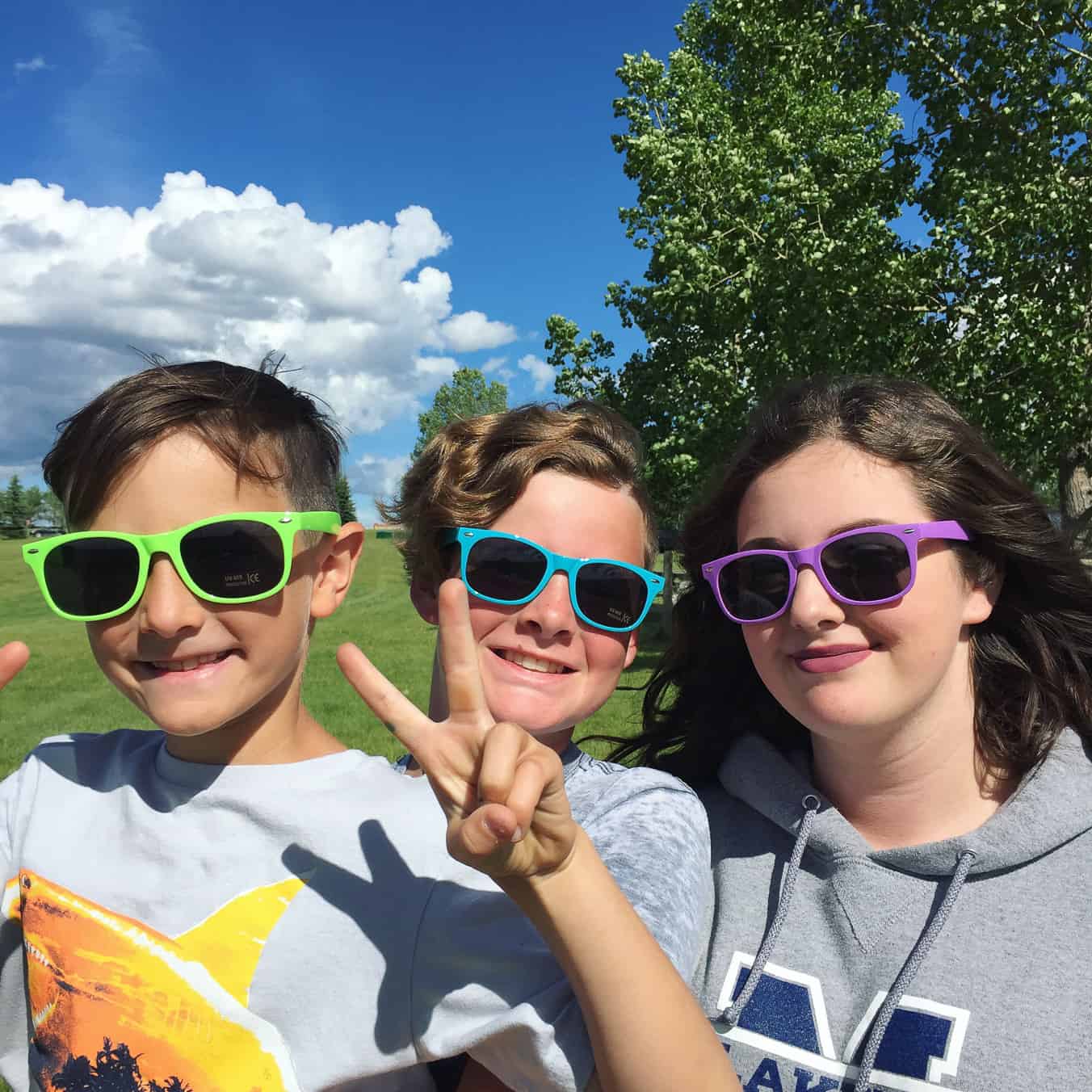 What a fun weekend!  There are so many great things to do in Calgary…you could spend days experiencing new things here.
If you would like to visit Calgary and surrounding areas, visit Tourism Calgary at visitcalgary.com, and follow them on Twitter, Facebook and Instagram!  They share a tonne of ideas for things to do, places to see, things to eat and places to stay!

Disclosure:  This Big Adventure partnered with Tourism Calgary on this weekend of adventure!  This post is a true documentation of our trip, in our own words, with our own pictures and opinions.  We love to promote all the wonderful places our beautiful city and province has to offer!