Stay: Grande Rockies Resort in Canmore
Grande Rockies Resort, in Canmore, is a family-friendly resort. It's one of those hotels that we find ourselves going back to, again and again – and having a great experience every time. It's got 'the best pool in Canmore' if you ask our six and three year old – and it's worth having to drag them away from the pool and slide, to go out and explore the trails and discover new hikes.
Still, we agree with the kids. The resort is one of the most family friendly that we've stayed at, with suites up to three bedrooms available, a toddler pool, water slide and indoor/outdoor hot tub, and room service (one of my must-haves when we're travelling with toddlers).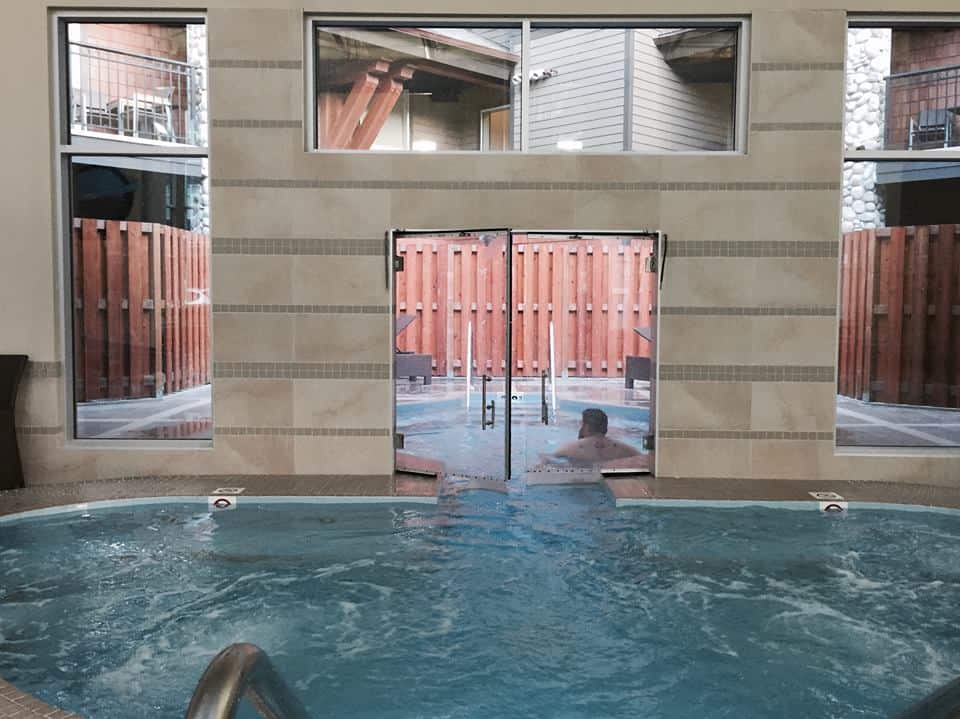 We stayed in a room overlooking the hot tub, one bedroom with a barbecue on the balcony, making it easy to grill up lunch or dinner at the hotel. If you want to skip the kid noise of the pool, ask for a room away from facing onward of the hot tub area.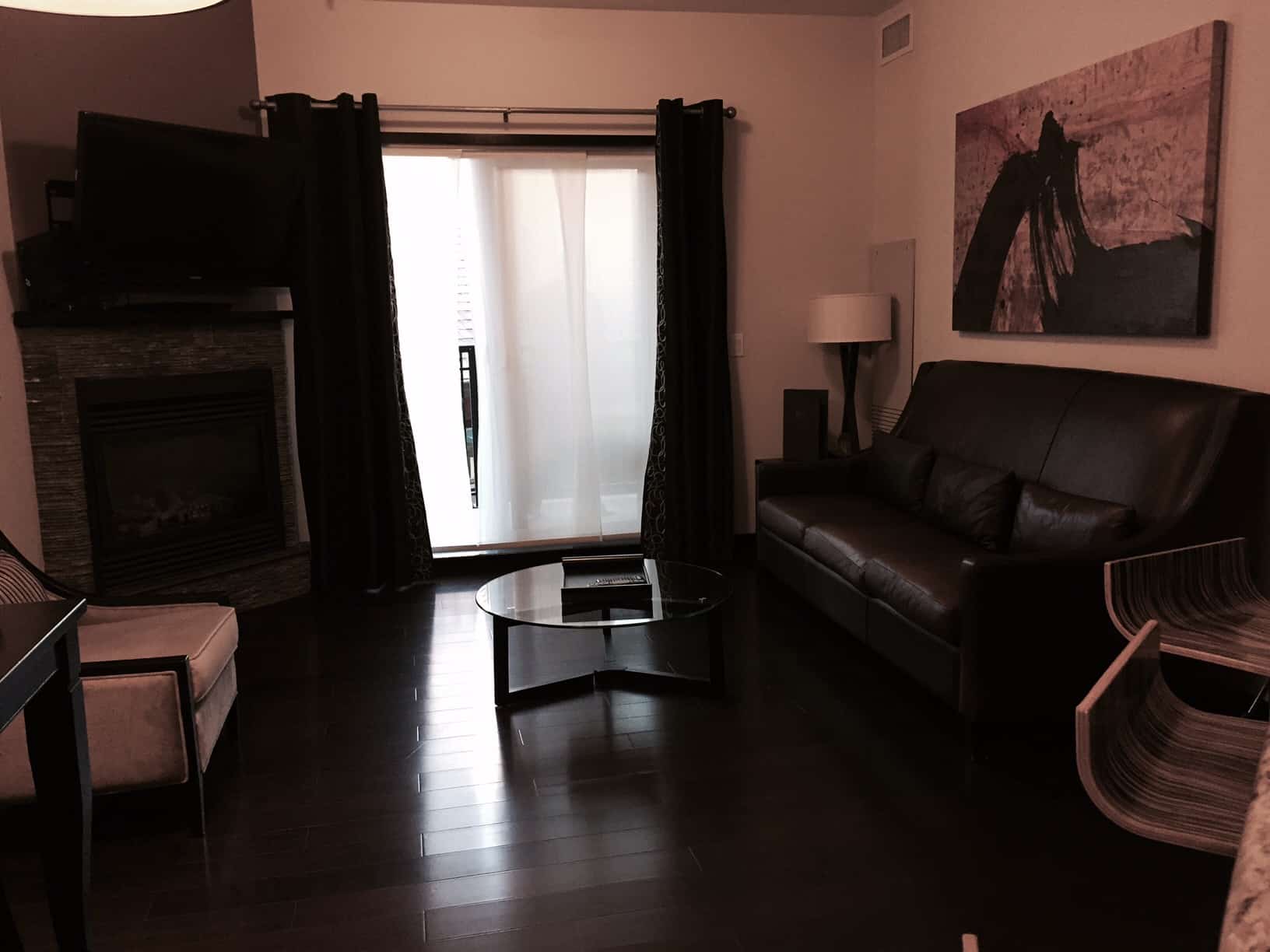 With an inviting one bedroom, separate from the area where we set up the kids on the pull out couch, the accommodations were kid-friendly, parent-friendly, and a great value. When the kids fell asleep for the night, the fantastic balcony came in handy to share a bottle of wine, together, overlooking the hot tub. With the full kitchen, it's easy to bring your own snacks and meals, and cook them in the suite.
A favourite spot is right in the hotel, the Habitat Restaurant+ Bar has delicious brunch. .The Southern Stacker (Bourbon bacon pancakes, peach compote, maple pecan butter) is something that I crave when we're not in Canmore, and something that I look forward to every single time we spend the weekend in the mountains. It's delicious, so buttery, so melt in your mouth and the combination of sweet and salty. The kids brunch is spot-on, and if you've got light eaters, they could probably share one meal.
If you've spent the day hiking and exploring Canmore, and can't fathom doing anything but sitting in the hot tub – there's room service. The game changer is a favourite around here, with a combination of different types of meat, along with the pulled pork, delivered from the Habitat Restaurant and Bar. We usually wait until after the kids are fed, and in bed, and enjoy a late dinner together, on the patio, with yet another bottle of wine – because after all, it's a weekend away.
You can book at www.granderockies.com/accommodations/ but do it early in the season (especially during the summer) because it fills quickly for those quick weekends away.
More Canmore Adventures: