Eating in Canmore with Kids: Harvest Cafe
Eating in Canmore with Kids?  Try Harvest Cafe, especially for their cinnamon buns!
Canmore is one of our go-to weekends away. We've got a couple of favourite hotels, and a few favourite places to eat. This weekend, we wanted to branch out and try new places all weekend long – so when we drove by Harvest Cafe, we decided to give it a go.
Walking in the door, it wasn't overly busy. There were a few tables free and we grabbed one big enough for the five of us. First, we had a look at the orders on the wall and chose something for the kids to share, the all day breakfast sandwich, while we decided what to order for ourselves.
Starting off, the cinnamon bun was the star of the show. The delicious chopped apple inside, and doughy centre, with a generous dose of cream cheese icing on top was a delight. I was giddy when I realized that we got the last cinnamon bun, as they're special and only available on the weekends. I was even more giddy when I realized the kids didn't want much of it, and I could finish their half.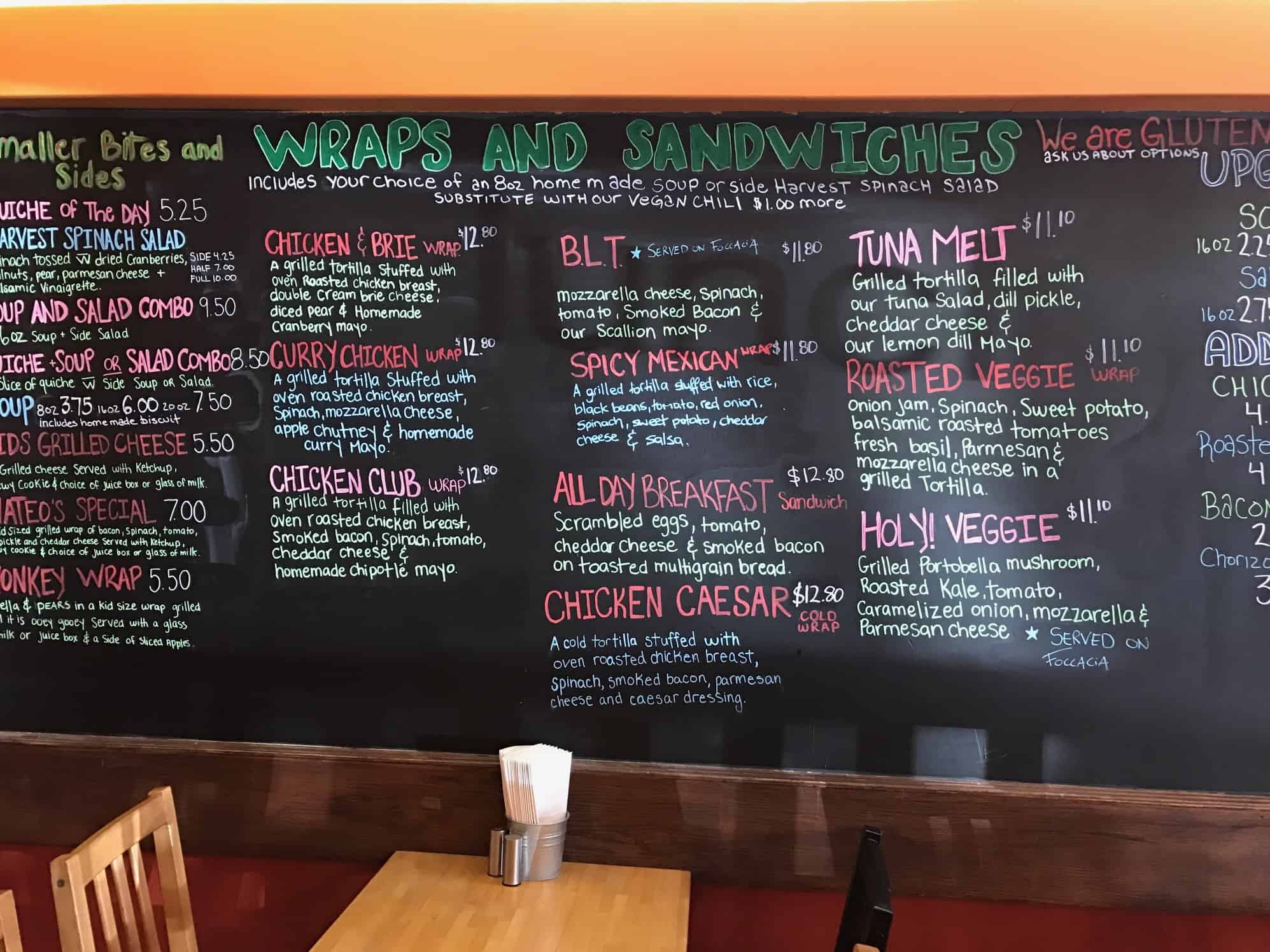 The breakfast sandwich ($9) didn't come with any sides, but we've got two kids that barely eat at mealtimes, so we ordered it for them to share. It was a generous size for two small kids, and flavorful.
I went with the croissant sandwich, and Jamie went with the breakfast wrap. Upon first inspection, I thought there were big chunks of cheese inside. It turned out to be the egg. On the menu, it said the eggs in the breakfast sandwiches and wraps would be scrambled, but these were more created in a sheet, and cut out to fit inside the sandwich. Not scrambled, and they didn't seem very warm – so I'm not sure how they prepare them, or if they're prepared ahead of time but the sandwiches would have been fantastic if they had made the eggs fresh (and scrambled). Delicious actually. The eggs for me, were a deal breaker. I mean, if the croissants are homemade – the eggs should be real eggs. Right?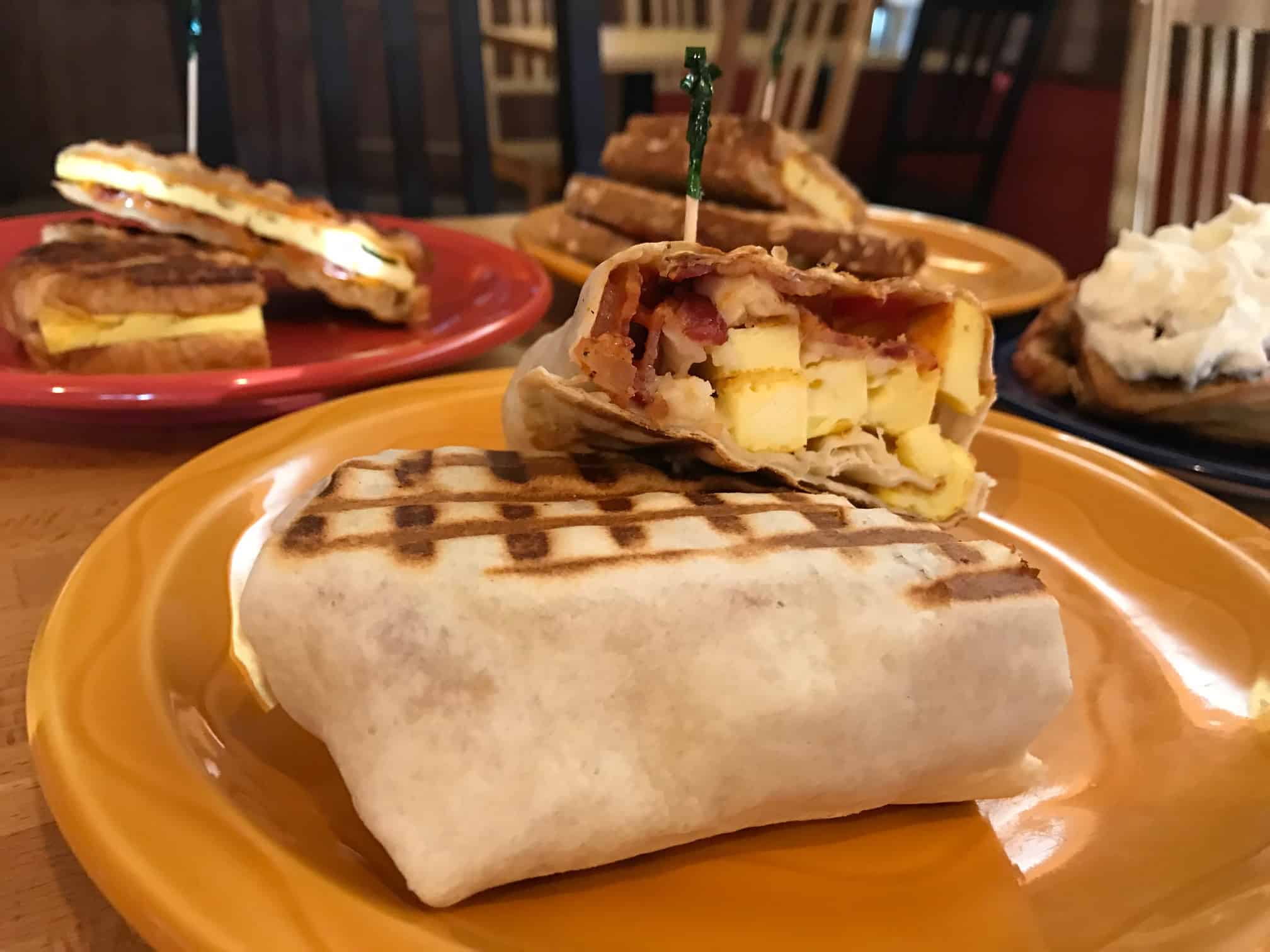 The sandwiches were fine, certainly edible, but they weren't traditionally scrambled, and seemed as if they had been pre-cooked and used on the sandwich, at first I thought it was a thick slice of cheese on the sandwich. Next time, I would try something without egg, maybe one of the lunch wraps, because the rest of the elements of the sandwich were perfect.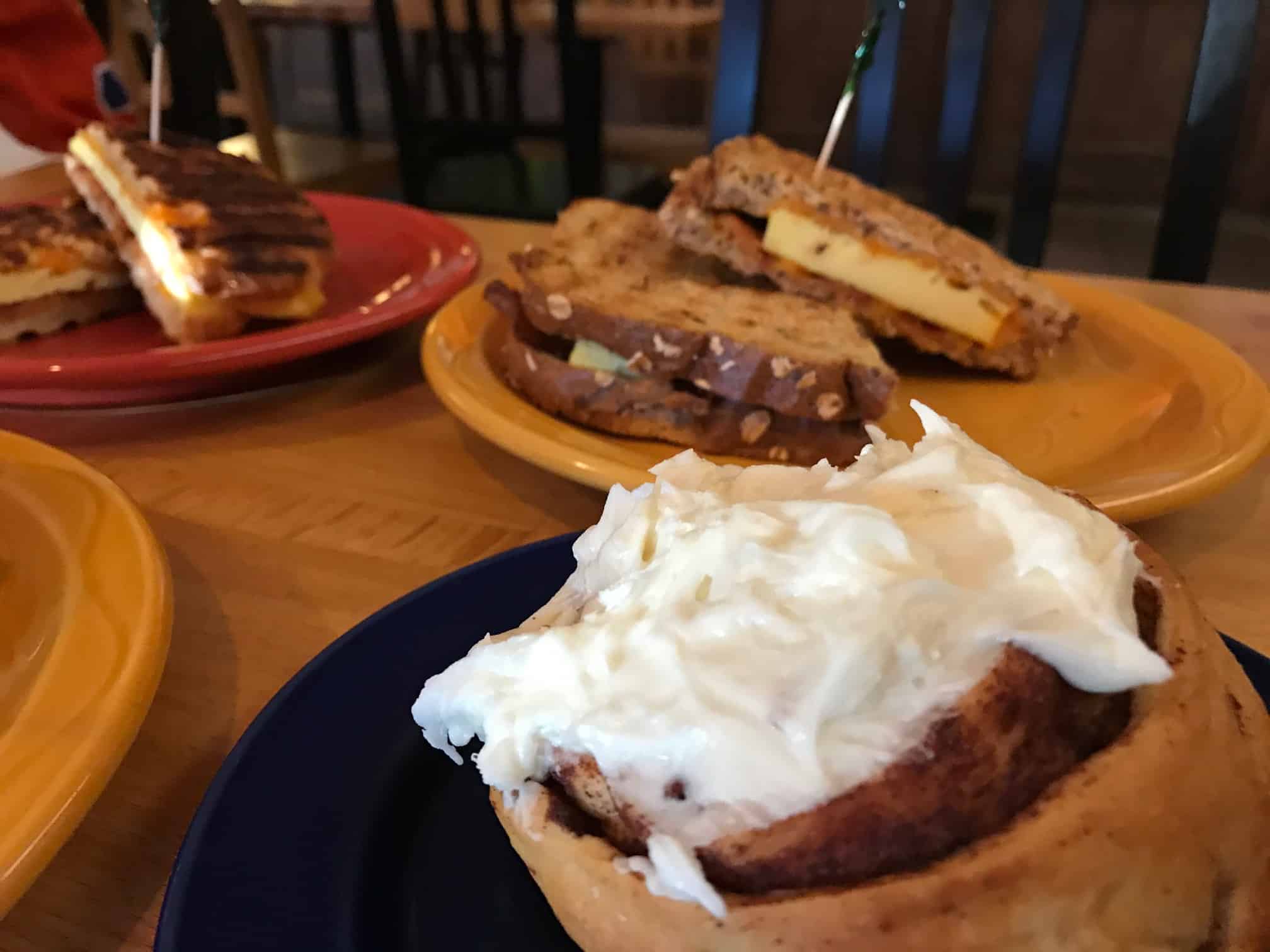 The cinnamon buns though, that was the shining star of the breakfast. It's one of those perfect delicious cinnamon buns, worth getting up early and making the trip for.
Find Harvest Cafe, and the delicious cinnamon buns at 718 10 St #2