Hiking Johnston Canyon with Little Kids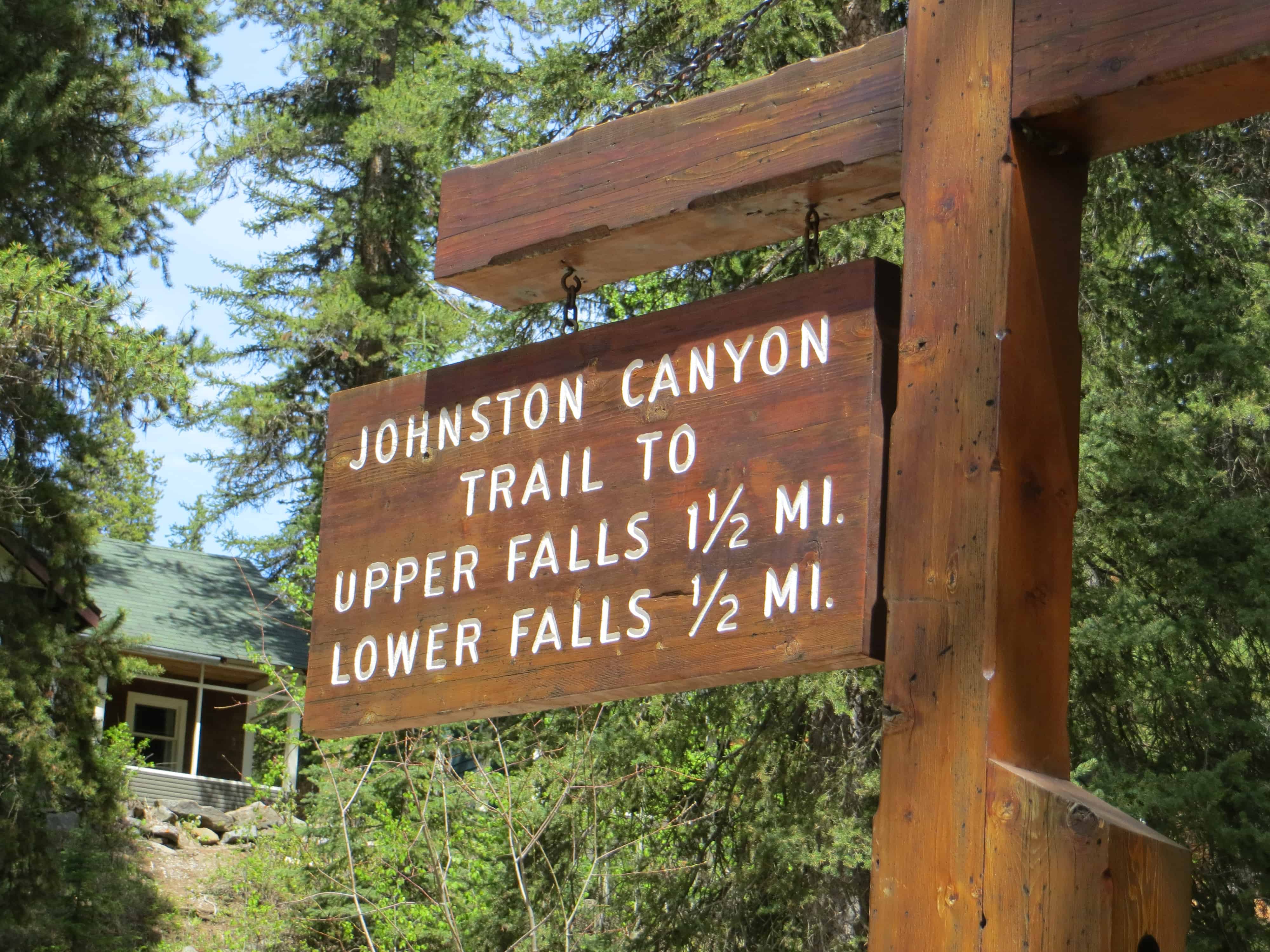 Hiking Johnston Canyon with the kids is one of those things that have been on my list of things to do with the kids. This week in Canmore, we had the chance to do just that, in the afternoon spent at Johnston Canyon. Though we had the intention of getting to the Upper Falls, the slick trails made it tricky, as we didn't bring any ice cleats and Violet wanted nothing to do with walking on the ice.
Despite the slick trails, we made it to the Lower Falls, where the kids were enamored with the lookout, the falls, and the fact that they not only were able to walk under an overhanging mountain, but through a cave, and have a seemingly endless series of catwalks on the short hike to the Lower Falls.
Note: if you don't have an annual park pass, it's going to cost you $19 to get into the park, keep this in mind as you're driving through.
The half-mile hike was just long enough for Violet(3) to make it to the lower falls, and Olivia (5) would have easily made it to the upper falls. We intend on making a day trip of the hike later in the year, and going even farther, to the ink pots, when we're away for the weekend just the two of us.
Most of the time, I was confident with Olivia hiking on the outside of the catwalk, except for a few places where it was particularly slick, I moved her to the inside. She can't wait to head back during the late spring, early summer to see the Upper Falls.
There is no room for a stroller, and definitely no room on the catwalks for a chariot or croozer. You're going to want to leave this in the car, or at-home. Carrying Violet down when she was uneasy about walking on ice got quite long, and to bring little kids on this walk, you might want to do a test run and see just how far they are willing to walk. Along this path, there's lots of mini adventures and lots to see, so we found it easy to encourage the kids to keep going.
Tip: Go early in the morning, go on a week day and if you're heading up in the Spring, know that it's going to be slick. For a completely different adventure, check out the Falls in the winter (don't forget those ice cleats). Next time we hike it in the spring, we will bring along the ice cleats to make it easier to scale those slick areas.
Get to Johnston Canyon: Take Highway 1 past Banff. After approximately 6 kilometers, turn right onto Bow Valley Parkway. Drive approximately 17 kilometers, turn right into Johnston Canyon parking lot.