The Source of the Columbia Trail in B.C. is an easy family-friendly hike!  The trail is short (1.8 KM), and flat, making it perfect for kids.  It's a really nice spot for a picnic too!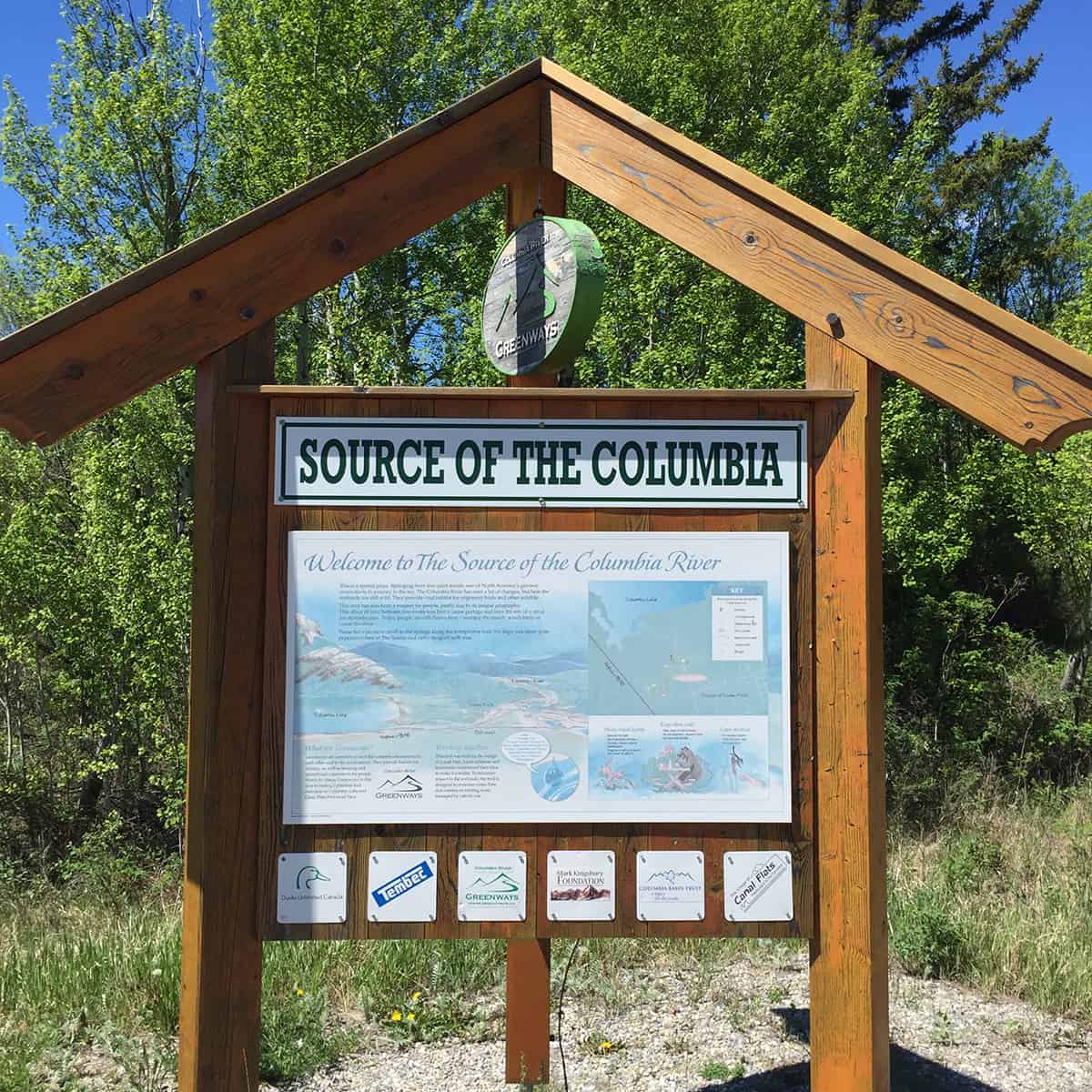 For May Long Weekend last spring we stayed in a campground by Fairmont Hot Springs, and while we there we did a couple local hikes with the kids.  We hiked the Hoodoo Trail, and the Source of the Columbia Trail.  Both easy, family friendly hikes with great views!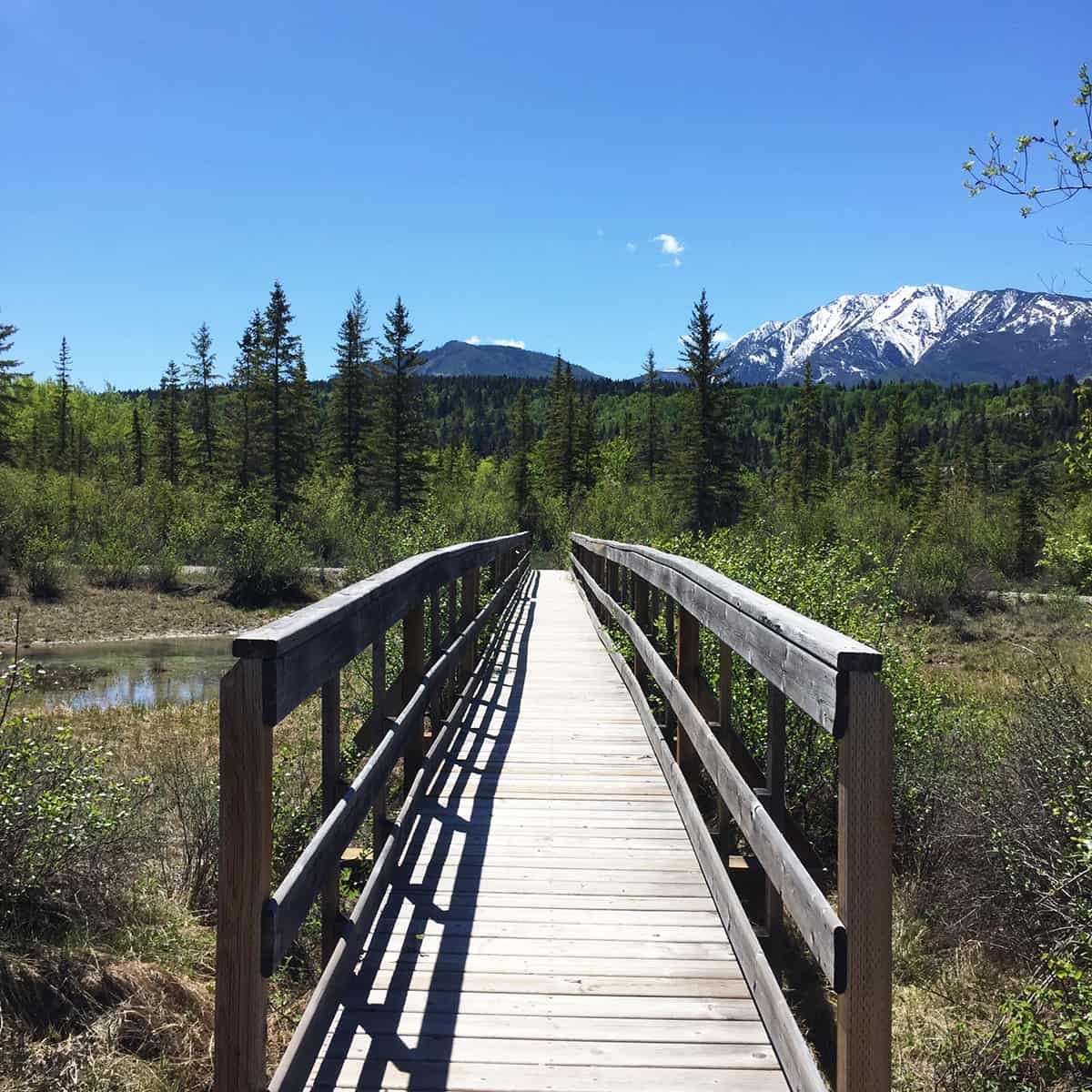 The Source of the Columbia Trail is at the source of the Columbia River.  This easy gravel trail has interpretive signs along the way, and takes you through wildlife rich wetlands and over wooden bridges.  It's a really pretty walk.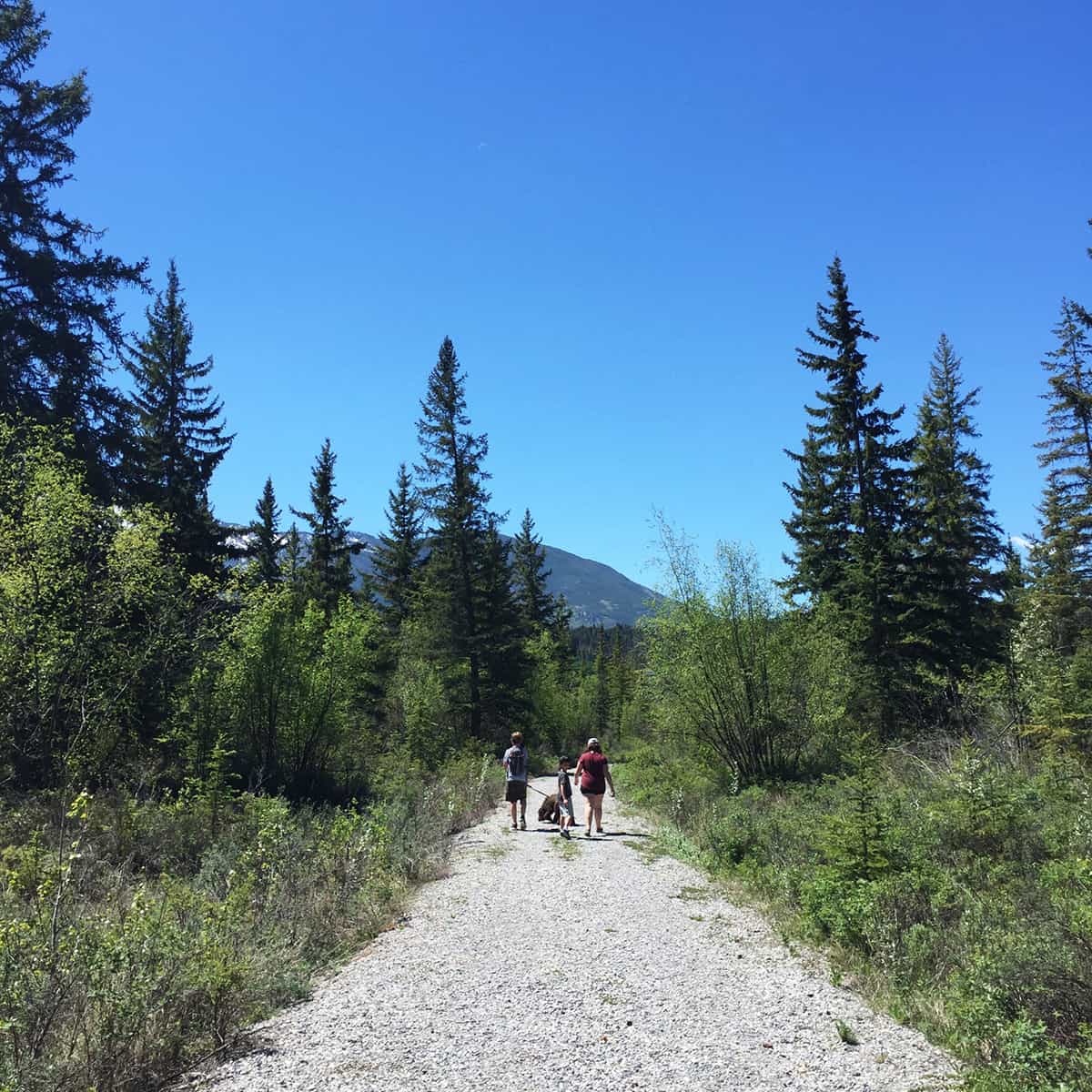 The trails are flat, wide and gravelled so they're really easy to hike.  And the trail length is short (1.8 KM), so you can finish it in less than 1 hour.  Which makes is a nice spot to stay and have a picnic, or to hike as you pass through the area…it's a great place to stretch your legs if you're on a road trip.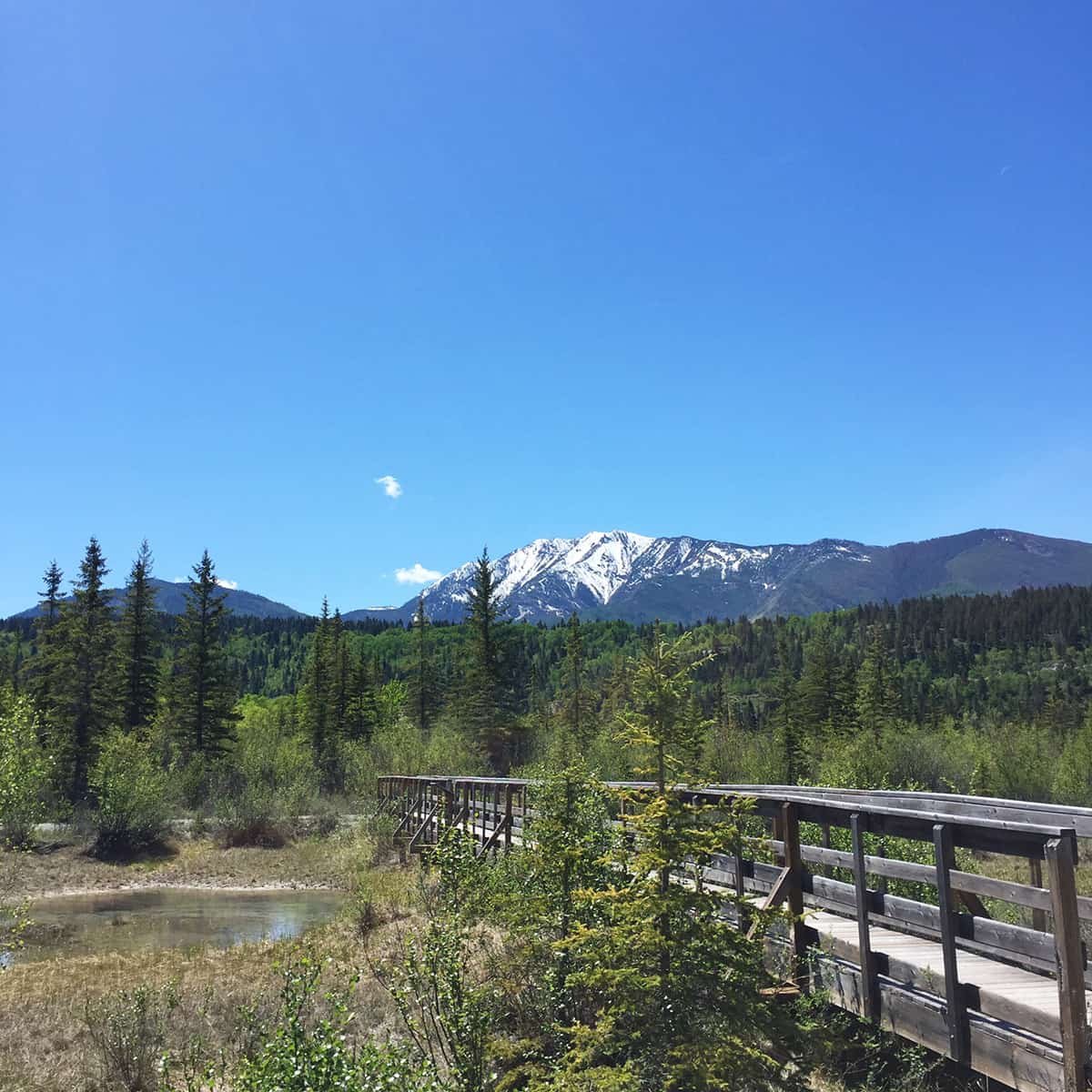 If you're looking for a quick hike to do with the kids, this is it.  Even the littlest of legs can do this walk!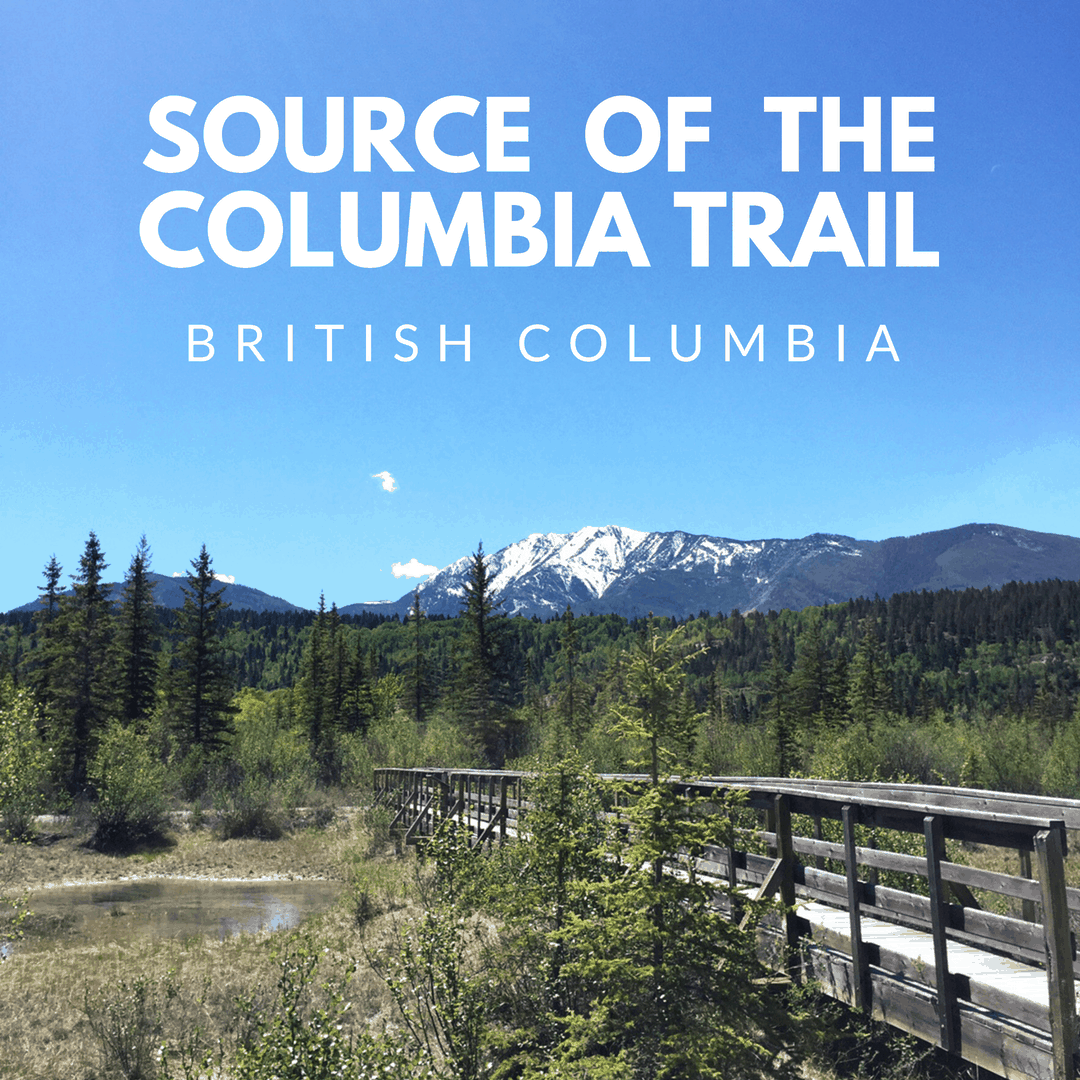 Source of the Columbia Trail Hike Details:
A Big Adventure's Hike Review:  A great short, flat hike.  The views are fantastic!
Address:

Village of Canal Flats

, 

Canal Flats, British Columbia

Drive South on Highway 93/95 to Canal Flats.
Turn Left on the first exit into Canal Flats on Burns Avenue.
Drive 0.7 km, and turn Left on Shaughnessy Street.
Drive 0.4 km, and turn Left on Beatty Avenue.
After 200 m, turn Right onto the old air strip, which is now a road.
Park in the gravel lot.

Rating:  Easy.  This is a flat hike.
Length:  1.8 km.  This hike takes less than 1 hour.
Type:  Flat, gravel Trail
Tip!  Aside from the beautiful hike, this is a great spot to enjoy a picnic!  There is a picnic table and several benches along the way.
More things to do in the area: