What to do in White Rock, BC with Kids
Earlier in the year, we went on a road trip with the kids. The toss of a coin left us in Vancouver, but it was a little busy for the vacation that we had in mind. We wanted a more relaxed, beach feeling vacation, so we searched a few hotels and found the Ocean Promenade Hotel, in White Rock, in front of the beach.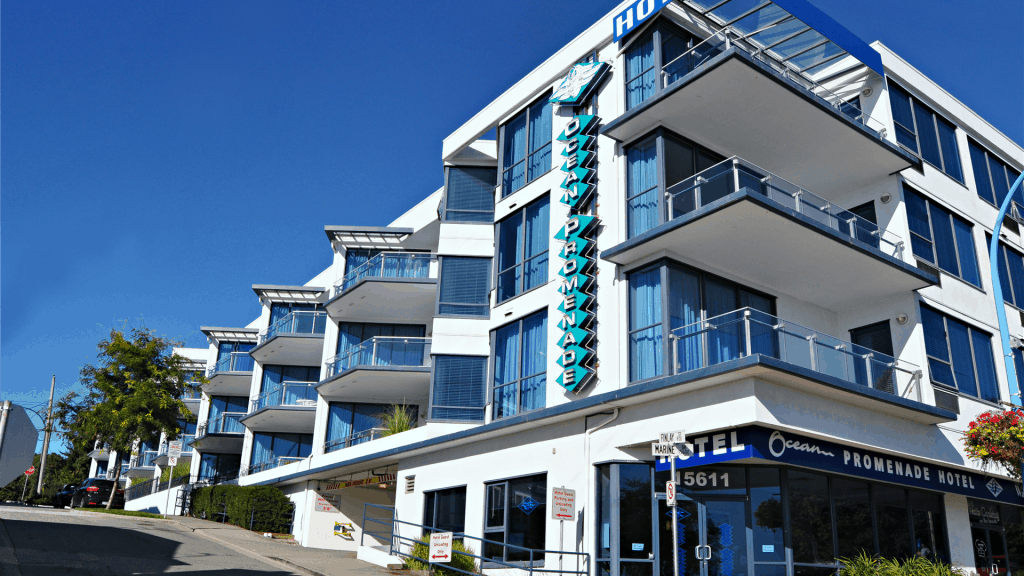 Gelato and ice cream everywhere you look, yoga on stand up paddleboards, local trails and hikes and entertainment at the pier at night. Those are a few of the reasons you're going to want to plan a trip to White Rock. The other reasons? You're close to the beaches of Vancouver (45 minutes or under, and the city), you can fish off the pier for crabs, and you've got a beach vibe that can't be beat.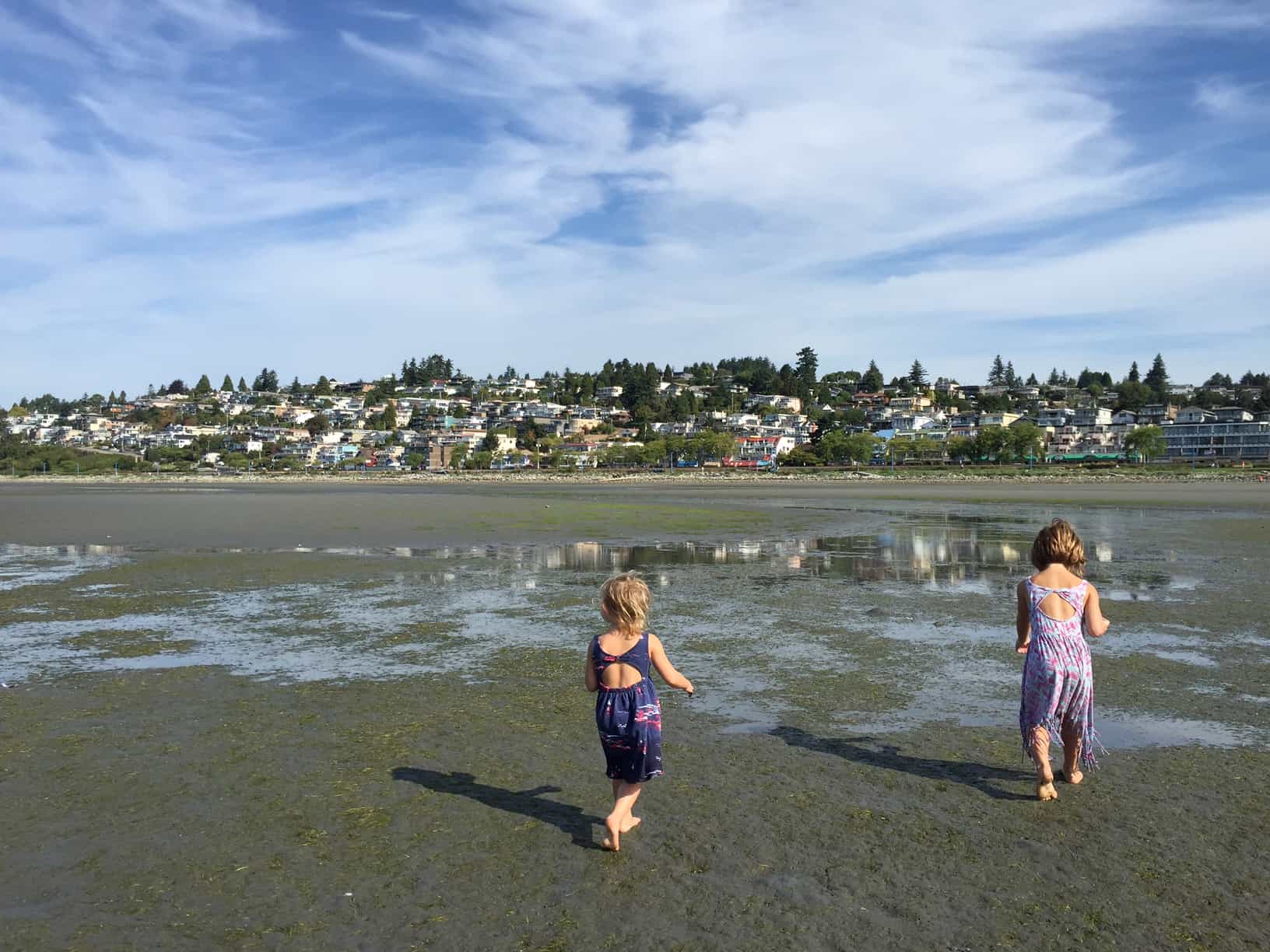 We spent the mornings walking under the pier and exploring the low tide, finding crabs and shells. In the afternoon, we napped, relaxed and ate gelato. In the evening, we checked out the entertainment on the pier.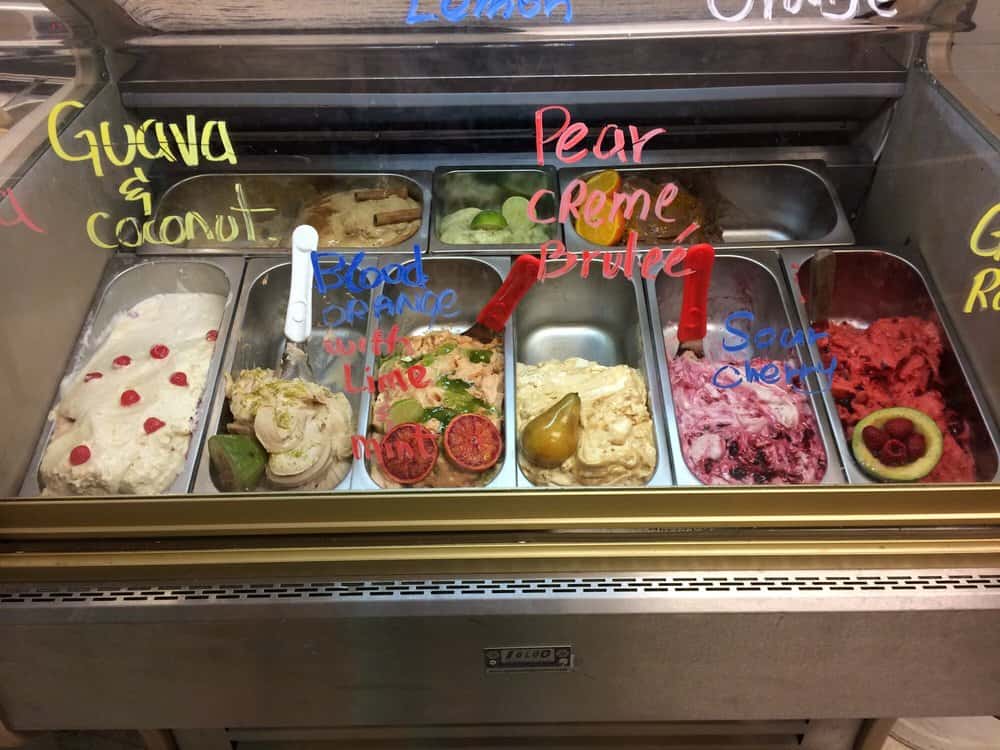 Getting there: We made the drive in two days, and twelve and a half hours. The Sea to Sky highway was a once-in-a-lifetime trip, as we'll likely take a quicker route the next time we go out that way.
What to do in White Rock with Kids
Walk the Pier: the pier strides into the water for some 46m/1500ft, it's a favourite spot for fishing, crabbing, swimming and enjoying the views of Mount Baker and the San Juan Islands in Washington State.
Walk the Crescent Beach Trail: 4-km/2.5-mi trail in Crescent Beach Park that leads to the namesake beach
Stand up Paddleboard lessons: Private, semi-private, large and small groups of lessons are available on White Rock beach – just look for the tent and sign up in the morning for later in the day.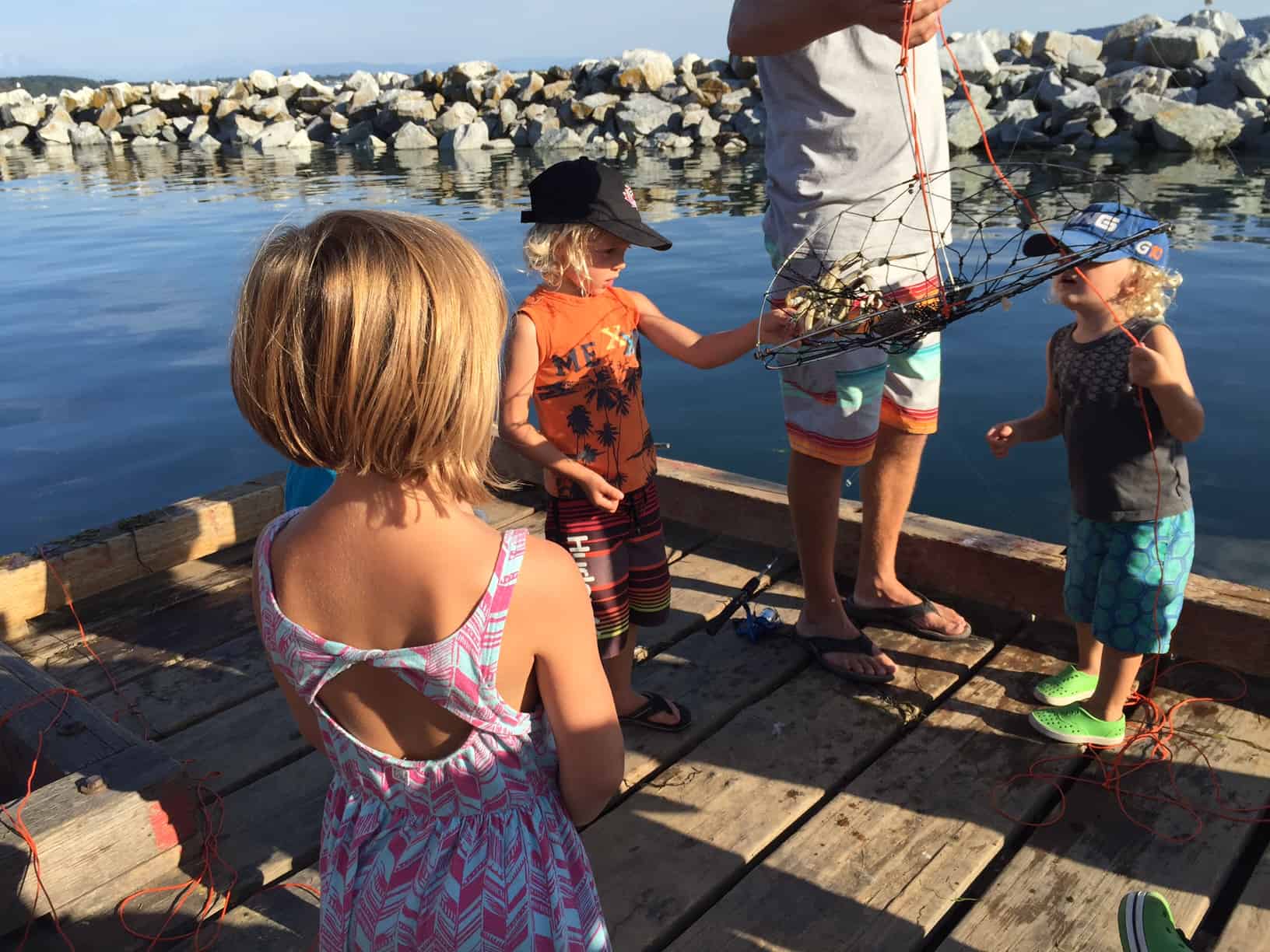 Catch Crabs off of the pier: Kids were using flat traps and bait to catch crabs off of the pier. Though we didn't keep any, it was one of the memories that the kids still talk about from the weekend trip.
Flatten Pennies on the train track: Following the path through the oceanfront, there's a train track. Bring along some pennies for when the train goes by and place them on the tracks before the train comes. Every kid we saw was so excited about this.
Climb the Giant White Rock: Climb on the giant white rock, where the namesake of the town comes from. The kids loved trying to scale the rock, and were so excited when they finally made it to the top.