Visit: Saanichton, British Columbia
There's so much to do and see in the Saanichton area on Vancouver Island, British Columbia!
– – – – – – –
One of our most favourite places to visit is Ucluelet, BC.  We like to pack up our trailer and take our time heading out to our final destination which is Mussel Beach.  On one of our trips out that way we stopped in Saanichton and had such a great time!  Saanichton is in the municipality of Central Saanich, located near Victoria, B.C.  The area is quiet and beautiful with spectacular ocean views, which was exactly what we were looking for!
Our first camping site had the most beautiful access to the ocean…after a short walk from our site through a grassy area, we were greeted with this incredible view.  Ocean as far as the eye could see.  It was truly breathtaking, and I could hardly believe what I was seeing.  It more than made up for the terrible campground we ended up in.  We would have left to find another place to stay but this beach was too amazing to leave, so we spent as much time down here at the water as we could.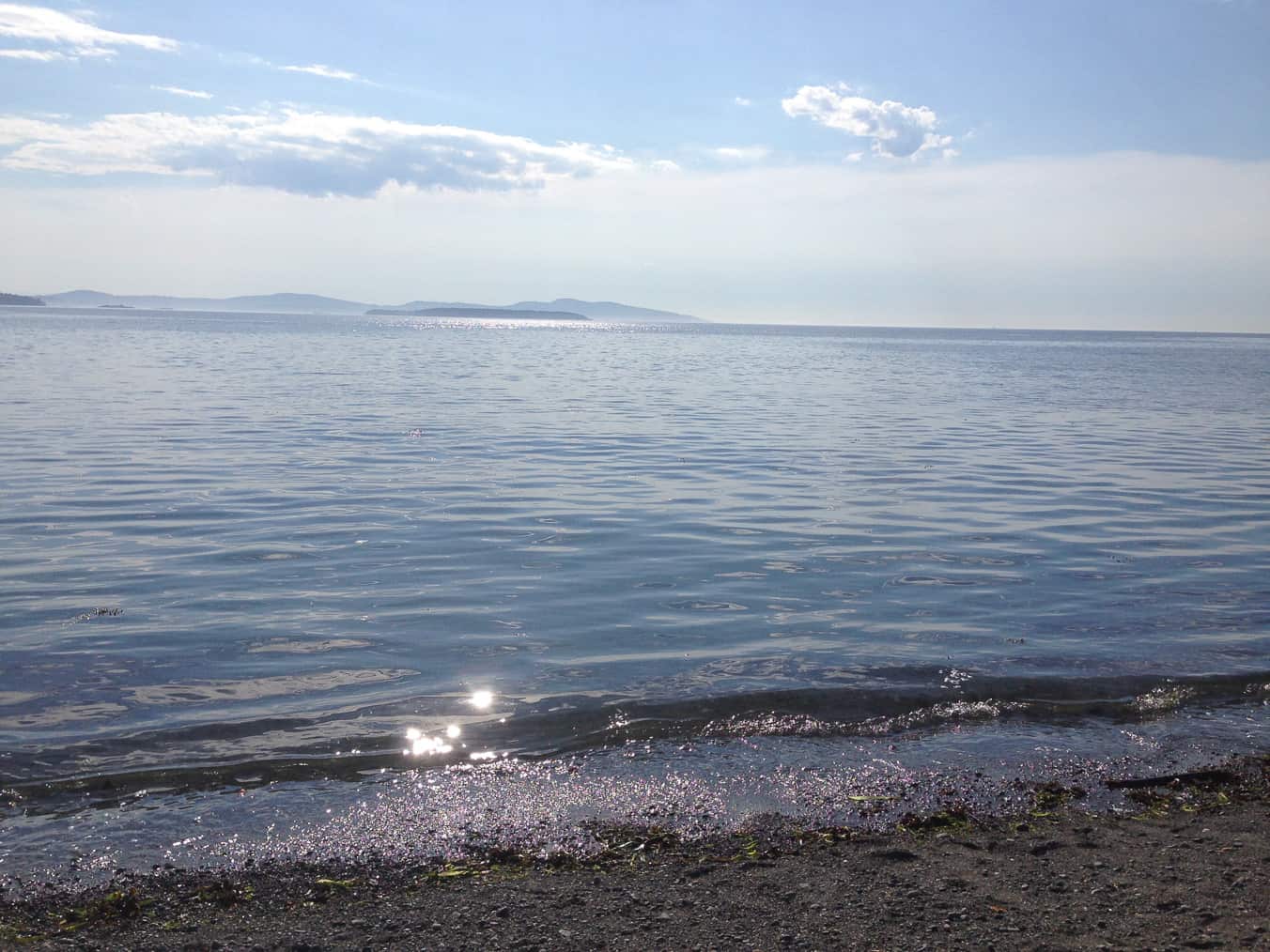 We would get up early in the morning, pack up coffee and cinnamon buns then head down to the beach for breakfast.  Then we'd sit and listen to the ocean waves…have a listen here…
There really is no sound like the ocean is there?  So dreamy and serene…we never wanted to leave.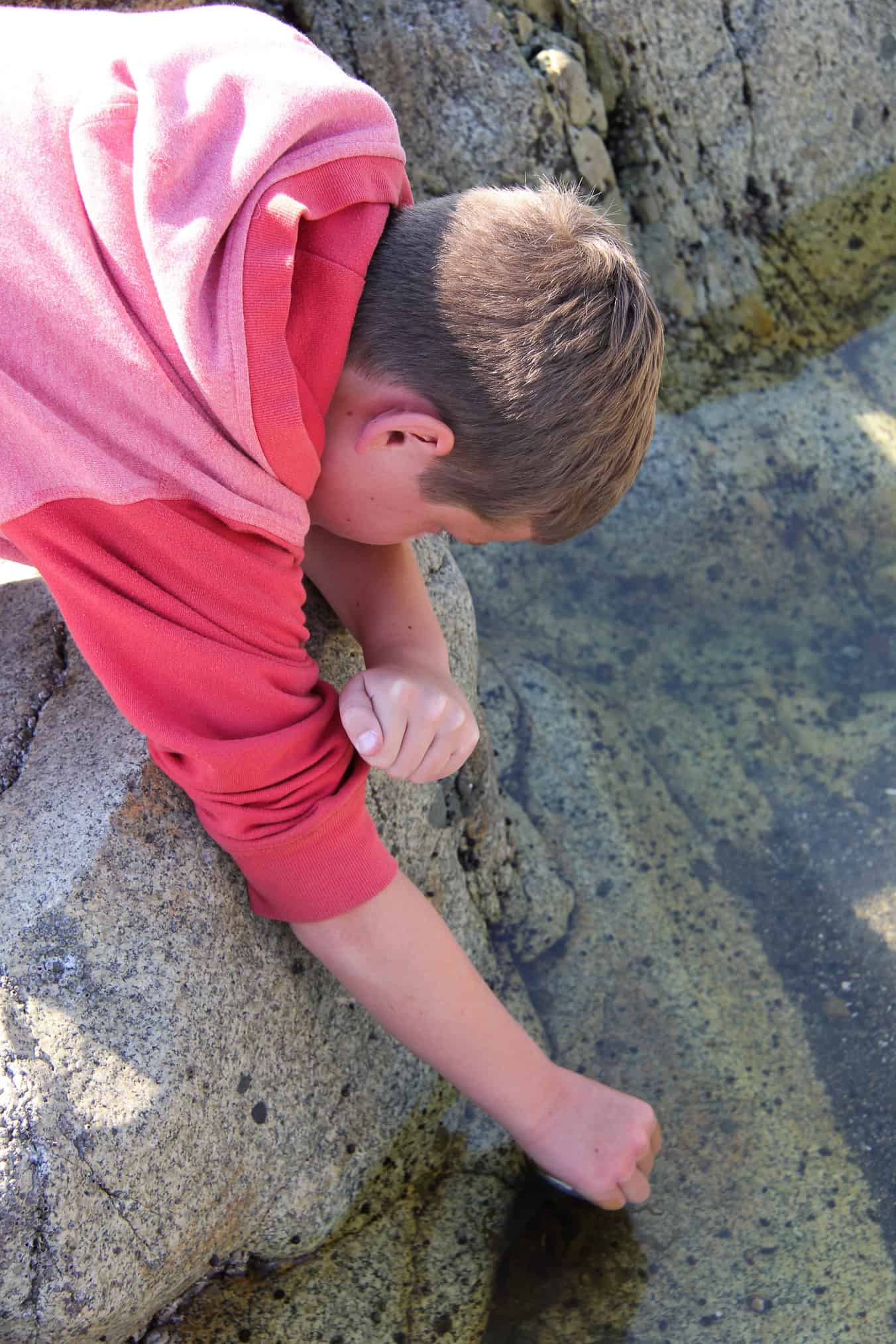 After breakfast we'd go exploring and check out all the sea life in the tide pools.  The kids loved this so much…they saw different types of crabs, anenomes and little fish.  I loved watching them discover new things.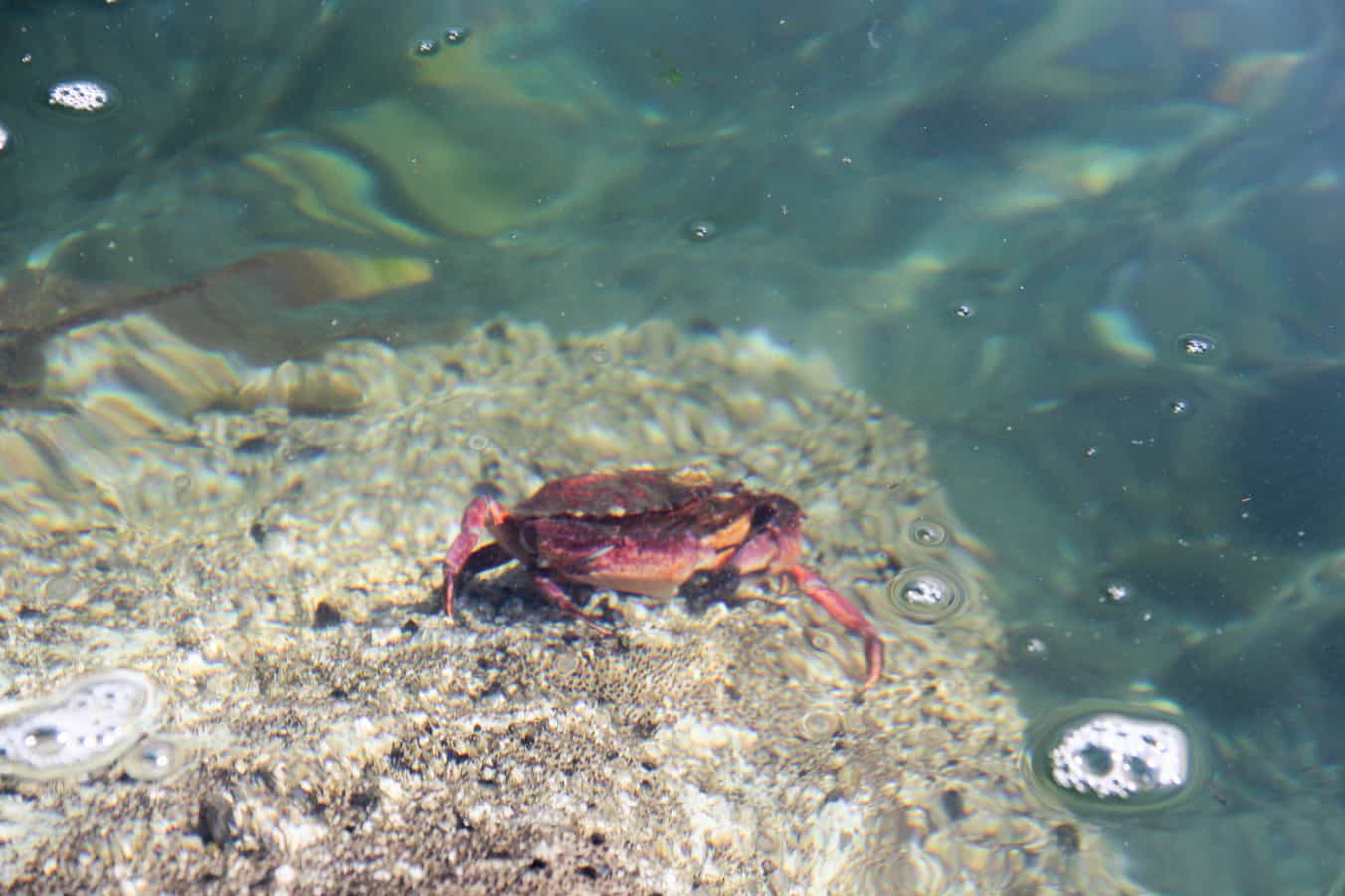 During the day we'd explore different beaches and the general area of Saanichton.  The whole area had so much to see.  We went for drives in the country and discovered many end-of-the-driveway markets brimming with fresh produce.  We even tried our first fresh figs out here!  There is nothing like food right from the farm!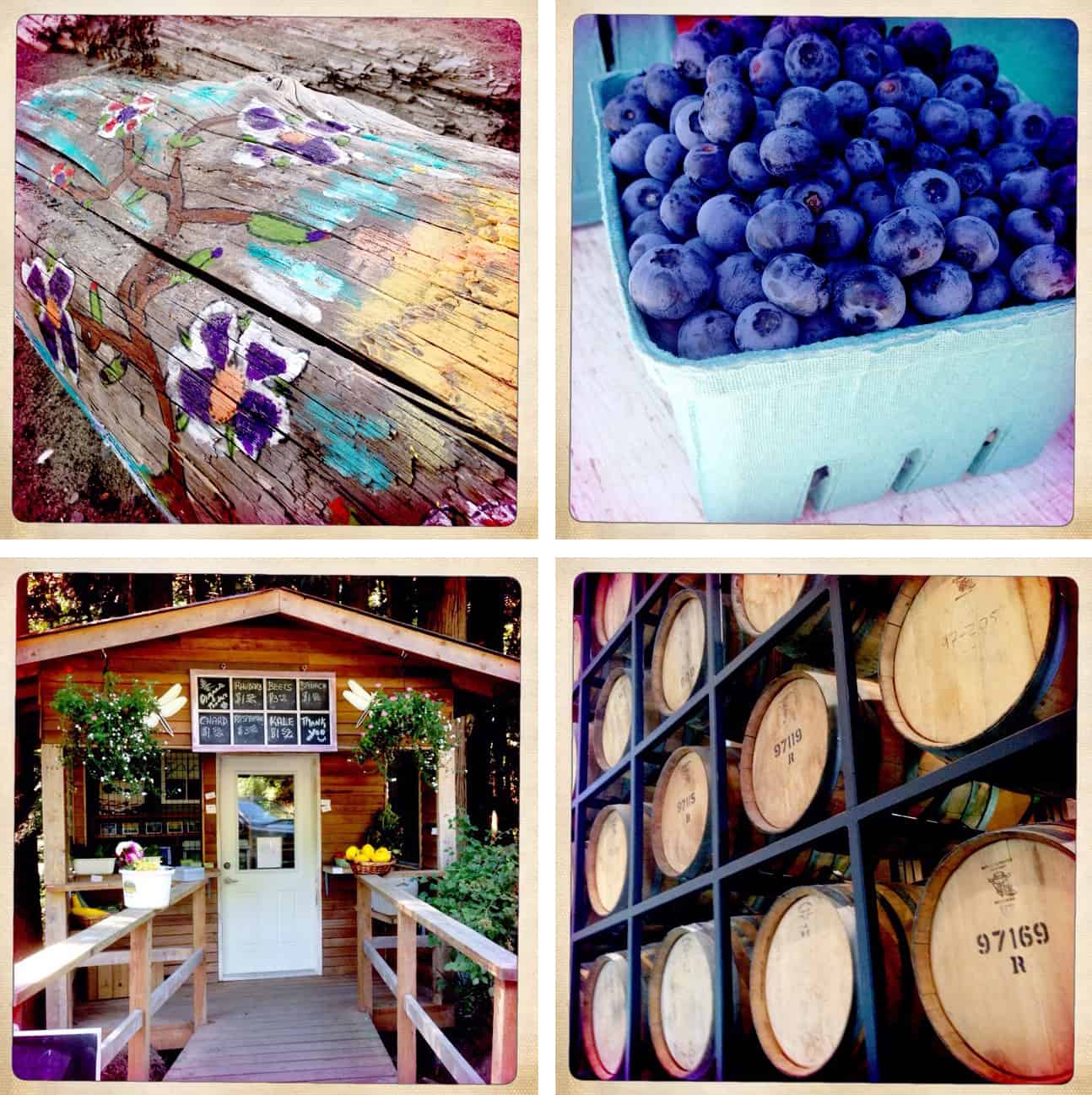 One of the highlights of this area for us was a blueberry u-pick farm that we discovered.  We just grabbed an empty berry basket from the entrance, then headed out to the blueberry field to fill it up with sun warmed blueberries.  This was such a fun experience…and delicious.  I have never before or since tasted blueberries that were so sweet and delicious.  I'd be there everyday if I lived here.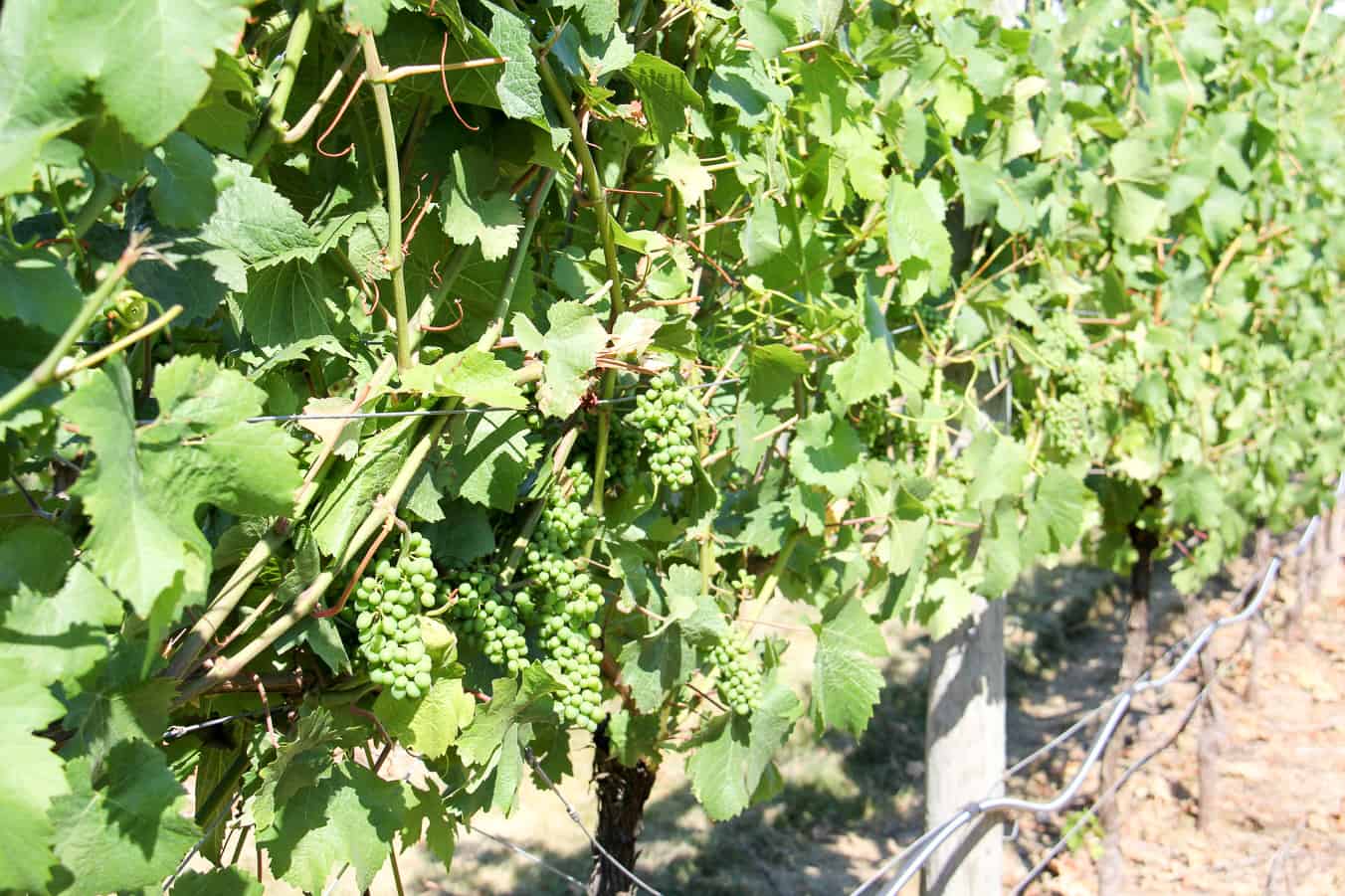 Another highlight was our visit to the local winery, Church and State. We were just driving around the area and stumbled upon it, so we decided to stop in and do a wine tasting.  The winery was very accommodating and welcoming of our kids which was so great!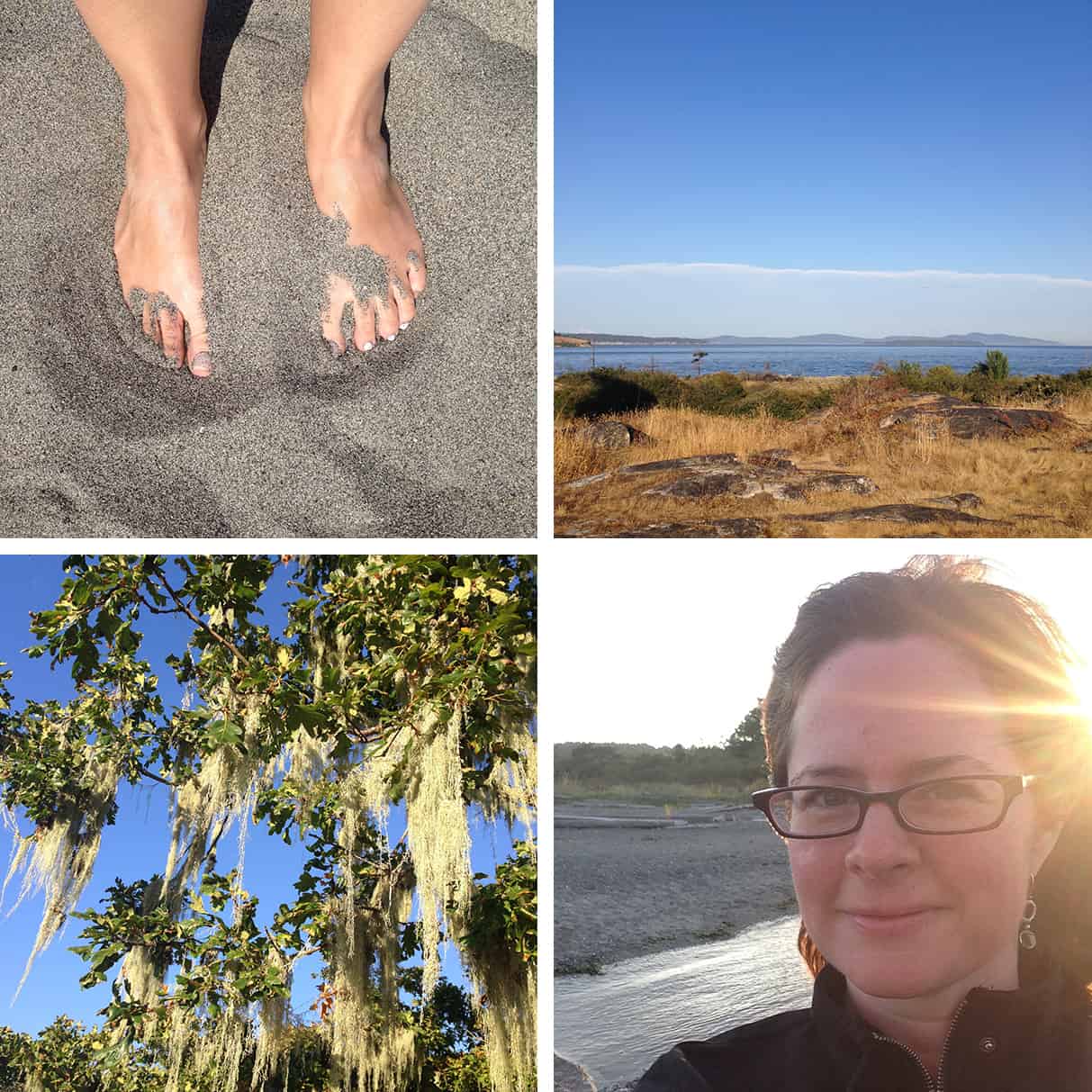 We really, really loved the Saanichton area with all the beautiful beaches, and trees dripping with lichen, gorgeous ocean views and sunsets, and wineries and farmers markets.  We had a spectacular time.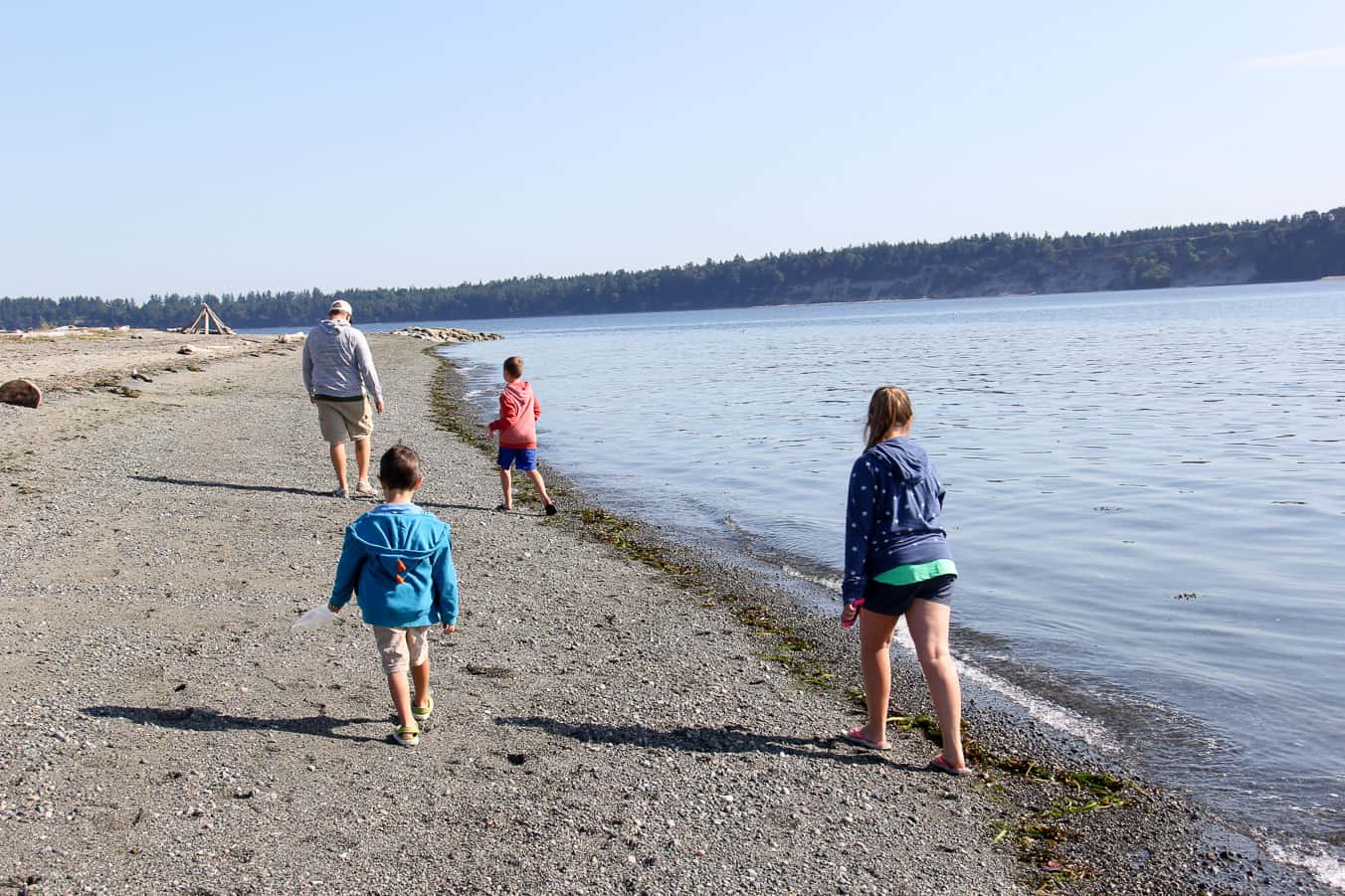 We were sad to leave, but excited because we were getting closer to our destination, Ucluelet.  But we'll definitely be back to Saanichton when we return to Vancouver Island.
Have you visited Saanichton?
If you'd like to know more about visiting Saanichton, head on over to their tourism website!