On our California road trip, we stopped in to tour Alcatraz Island.  Come have a glimpse of this incredible place, and get some tips to make your visit more enjoyable!
– – – – – –
One of our most memorable and favourite experiences on our California road trip was our visit to Alcatraz Island.  The kids and my husband & I enjoyed it so much…it's really one of the neatest places we've ever visited.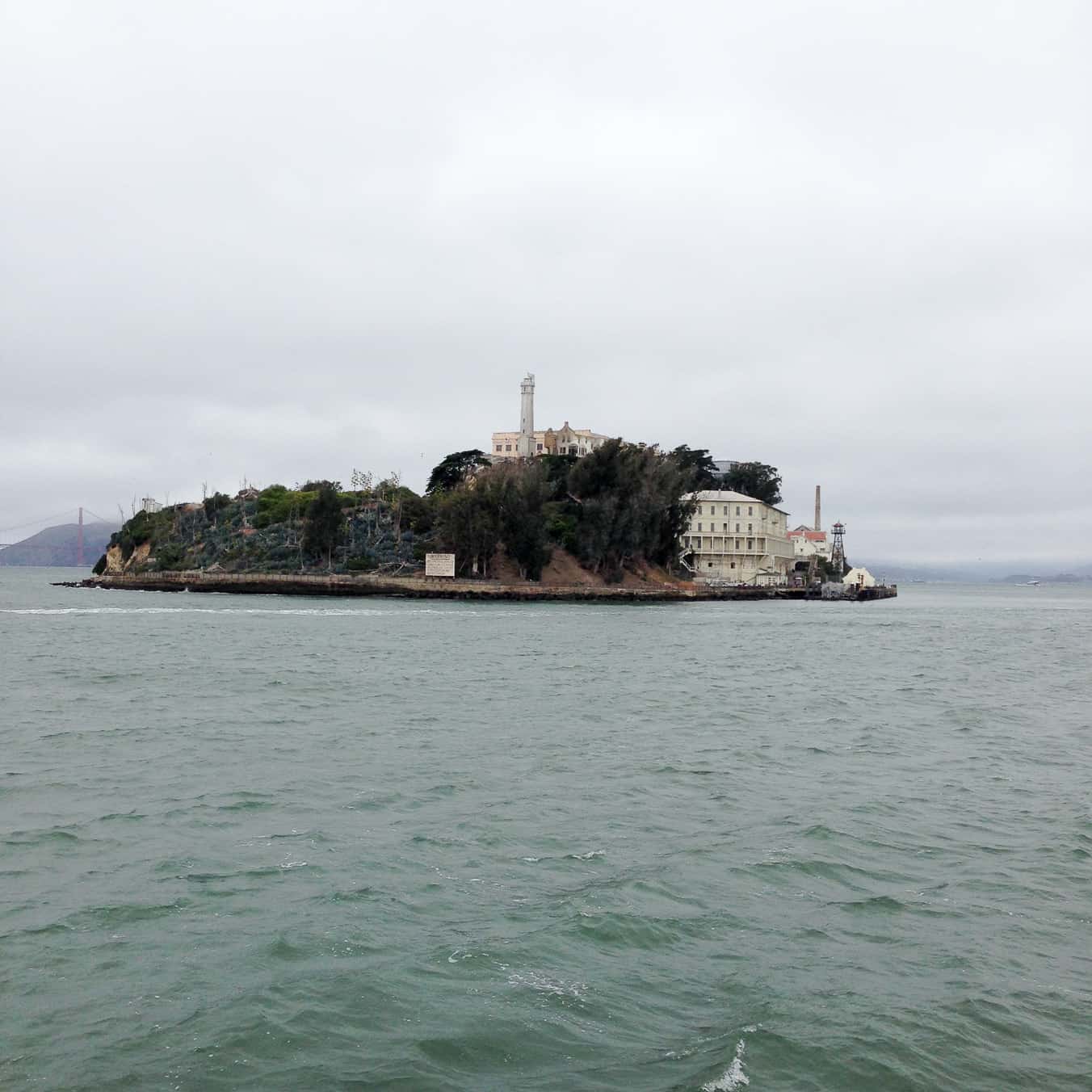 Alcatraz Island is managed by the National Park Service and is located in the San Fransisco Bay, about 2 km offshore.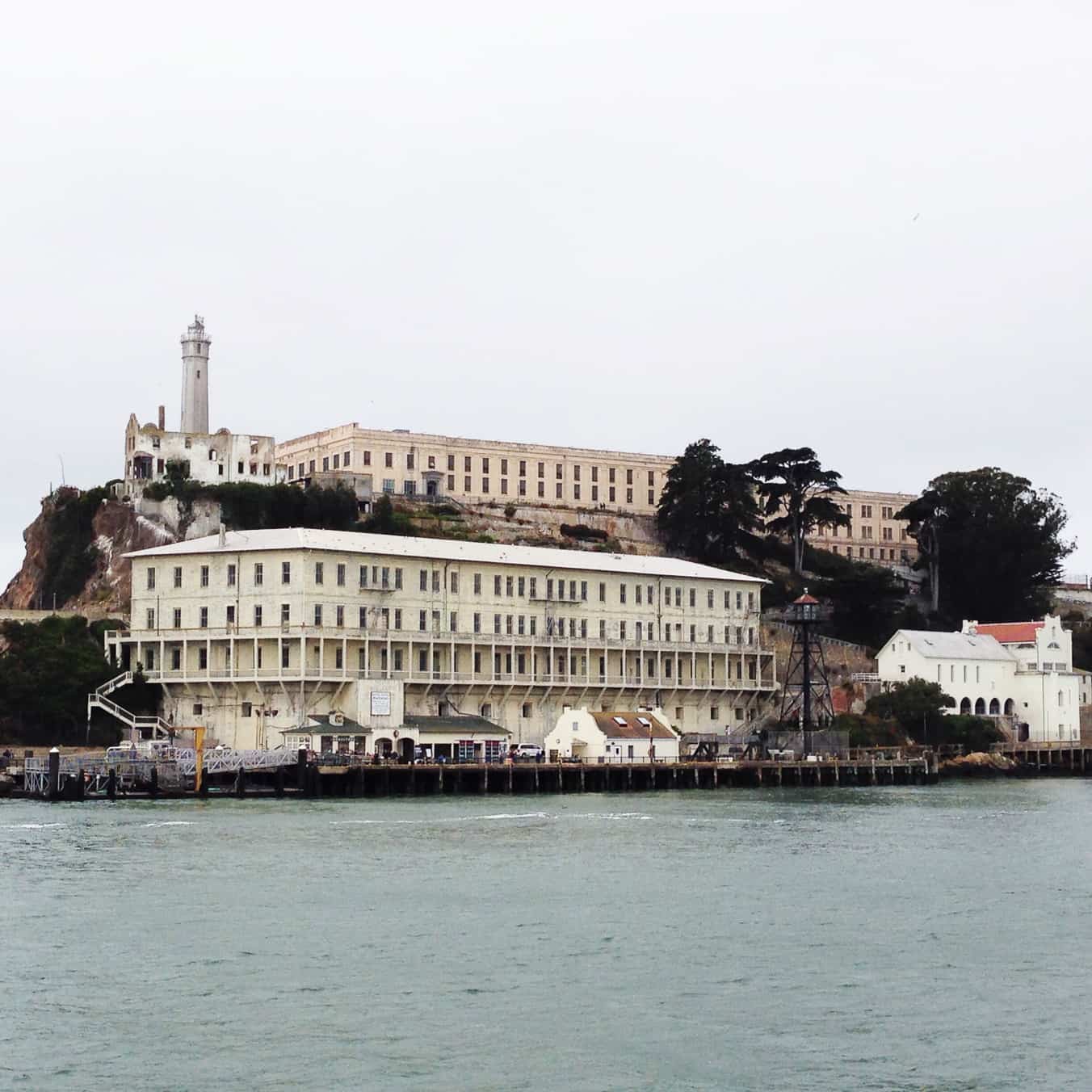 To get to Alcatraz Island you have to take a ferry from Pier 33 over to the island which takes about 10 – 15 minutes.  This is a good time to get some really great photos of Alcatraz as you approach.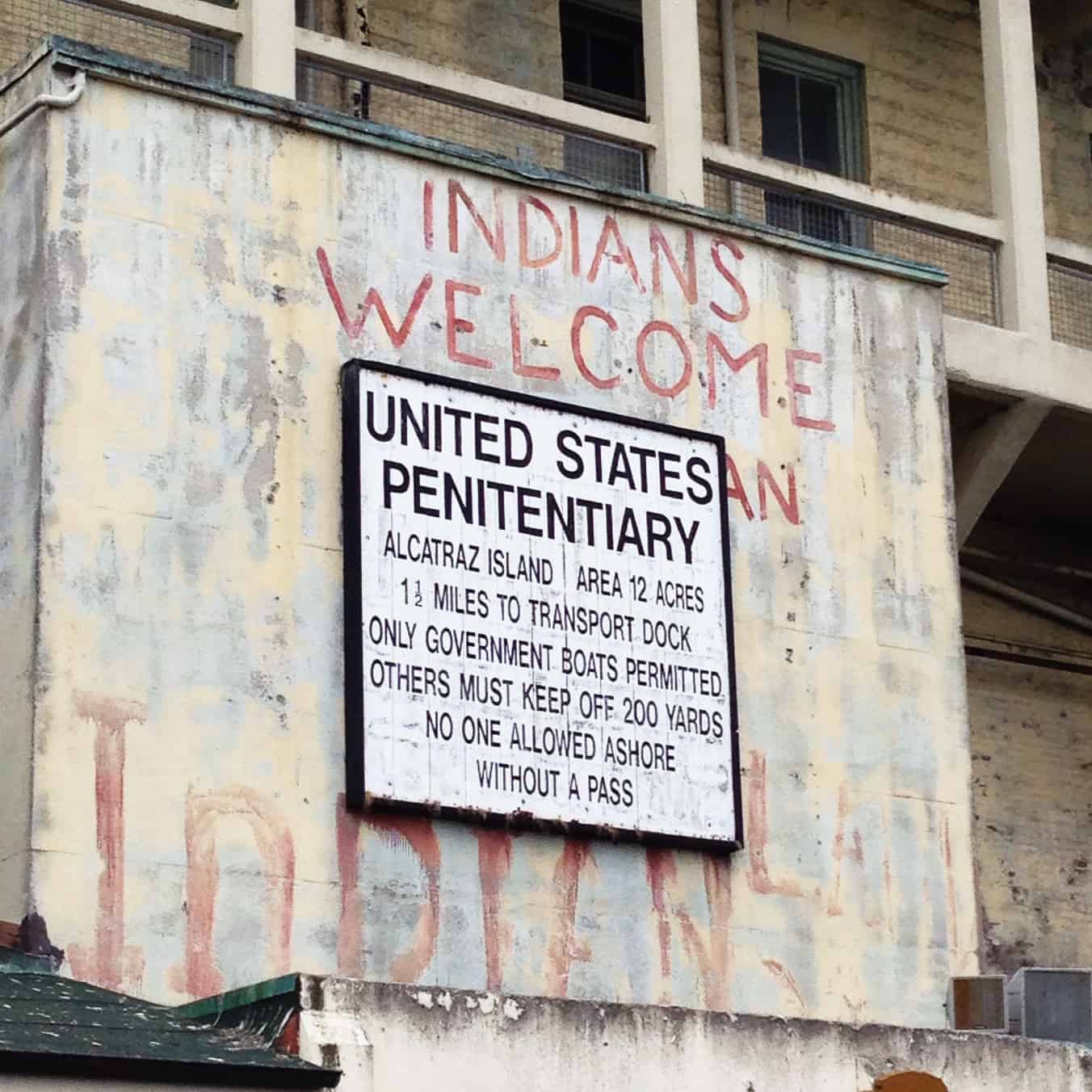 The history of Alcatraz is so interesting…not only did it serve as a state penitentiary from 1933 until 1963 and was home to several well known criminals, such as Al Capone, James 'Whitey' Bulger, George "Machine-Gun" Kelly, Alvin Karpis, and Arthur "Doc" Barker, but previous to that it served as a military site and later a military prison.  After the Alcatraz penitentiary closed, the island was occupied for 19 months by a group of Native Americans who were part of Native activism in the 1970s.  Then in 1972, Alcatraz became a national recreation area and was designated a National Historic Landmark in 1986.  So rich in history.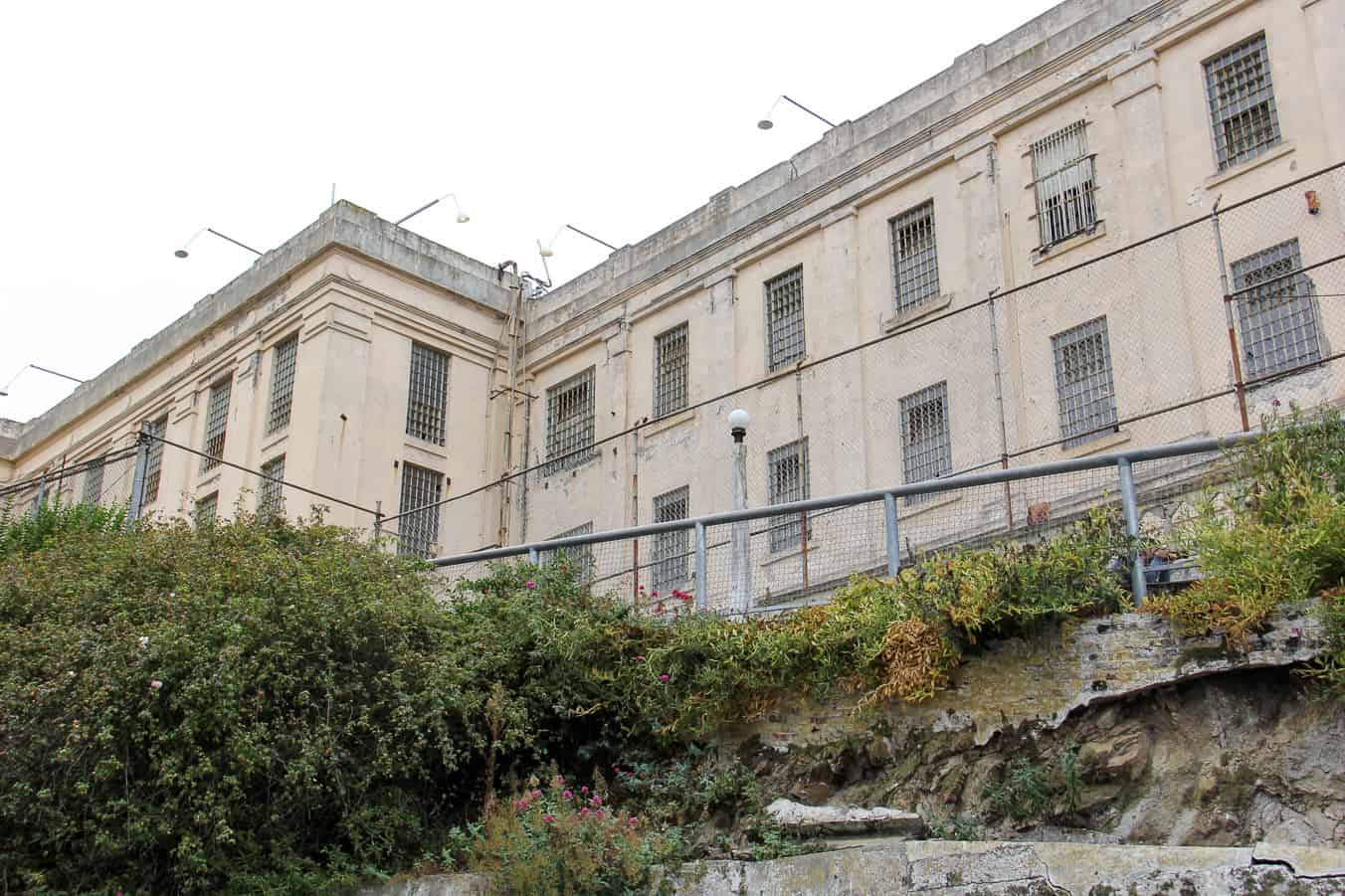 The best way to experience Alcatraz is to take the self guided audio tour (which is included with your entrance fee), this is a must!  A must.  It's the best way to learn all there is to know about Alcatraz…it's such an interesting tour!  How it works is each person gets a set of headphones and a portable audio unit which directs you on an audio tour through the prison, giving you information about how the inmates lived, who escaped, all the good stuff!  Once you get onto the island, just follow the signs to get your earphones for the tour. And if you're travelling with a group, start the audio all at the same time so you are all on the same time line for the tour.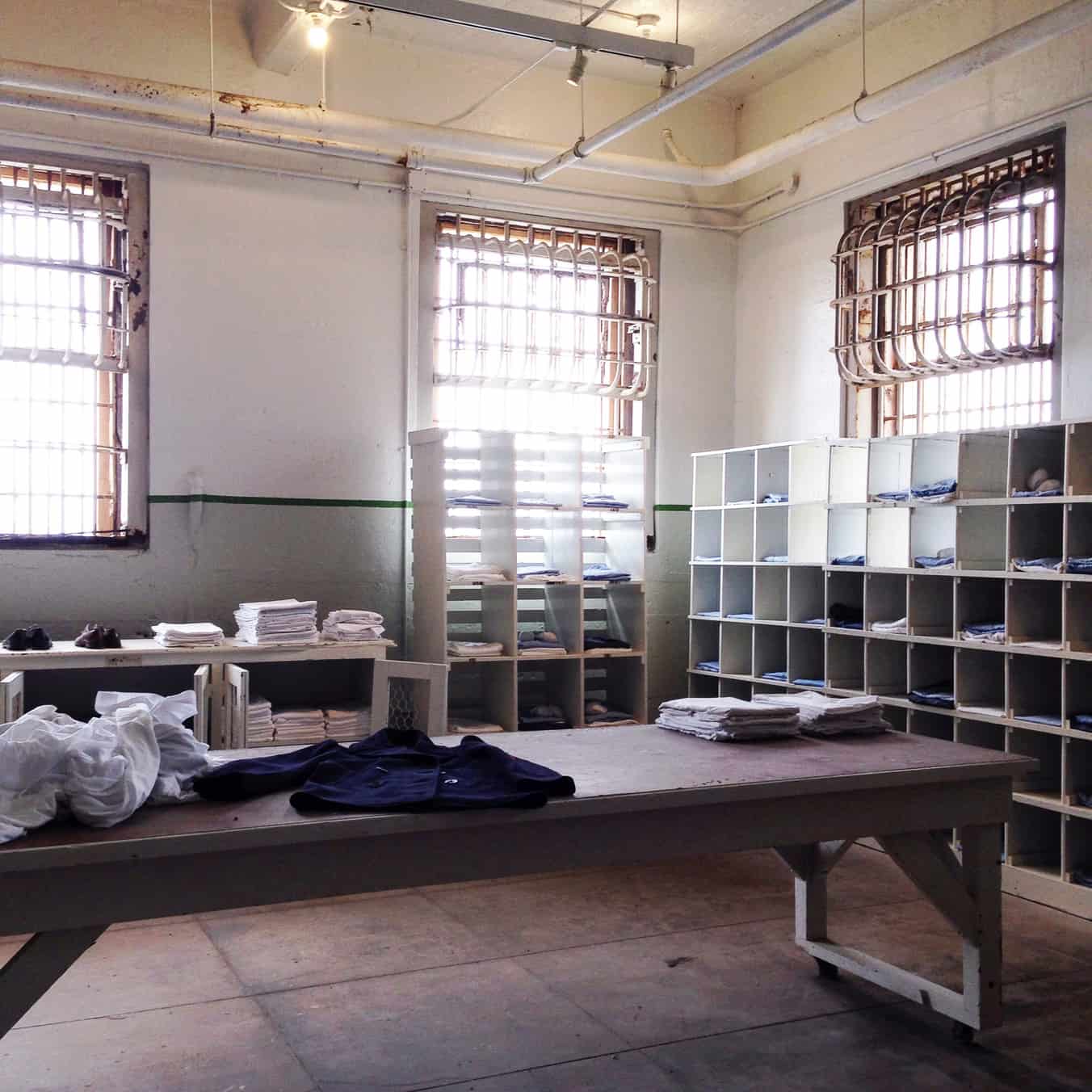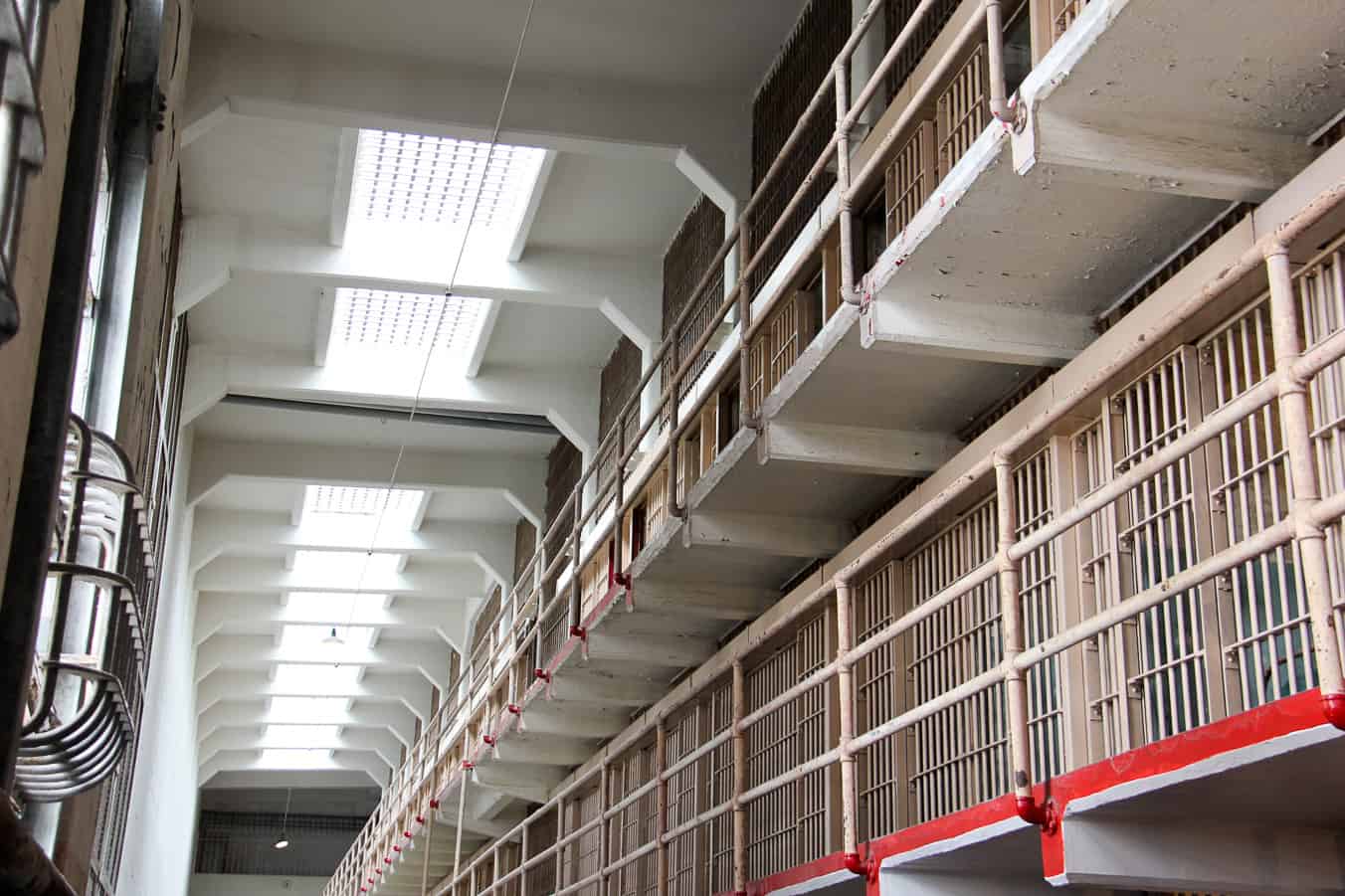 Rows and rows of prison cells.  The cells really fascinated me…there are cells as far as the eye can see in here.  And they don't look very comfortable.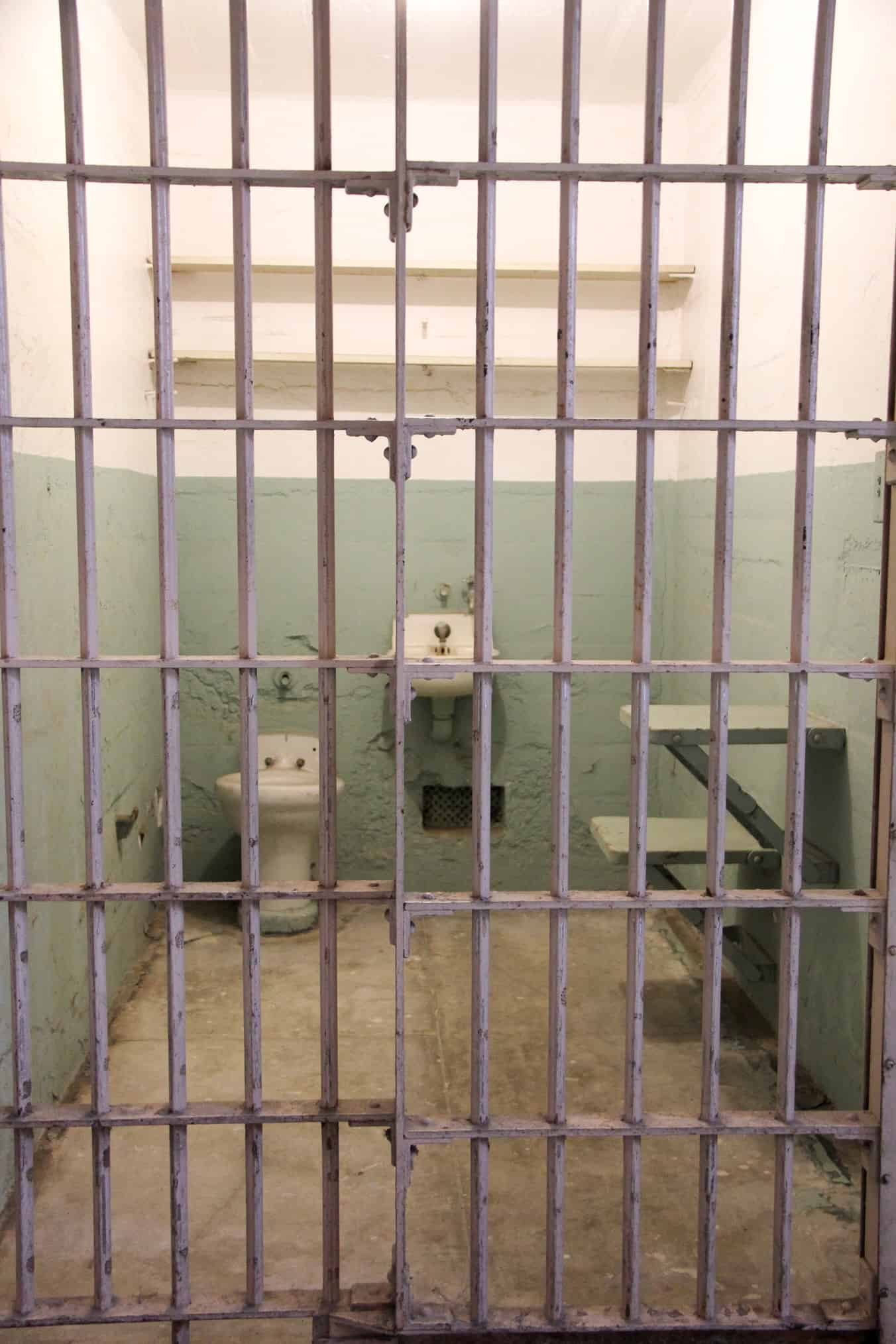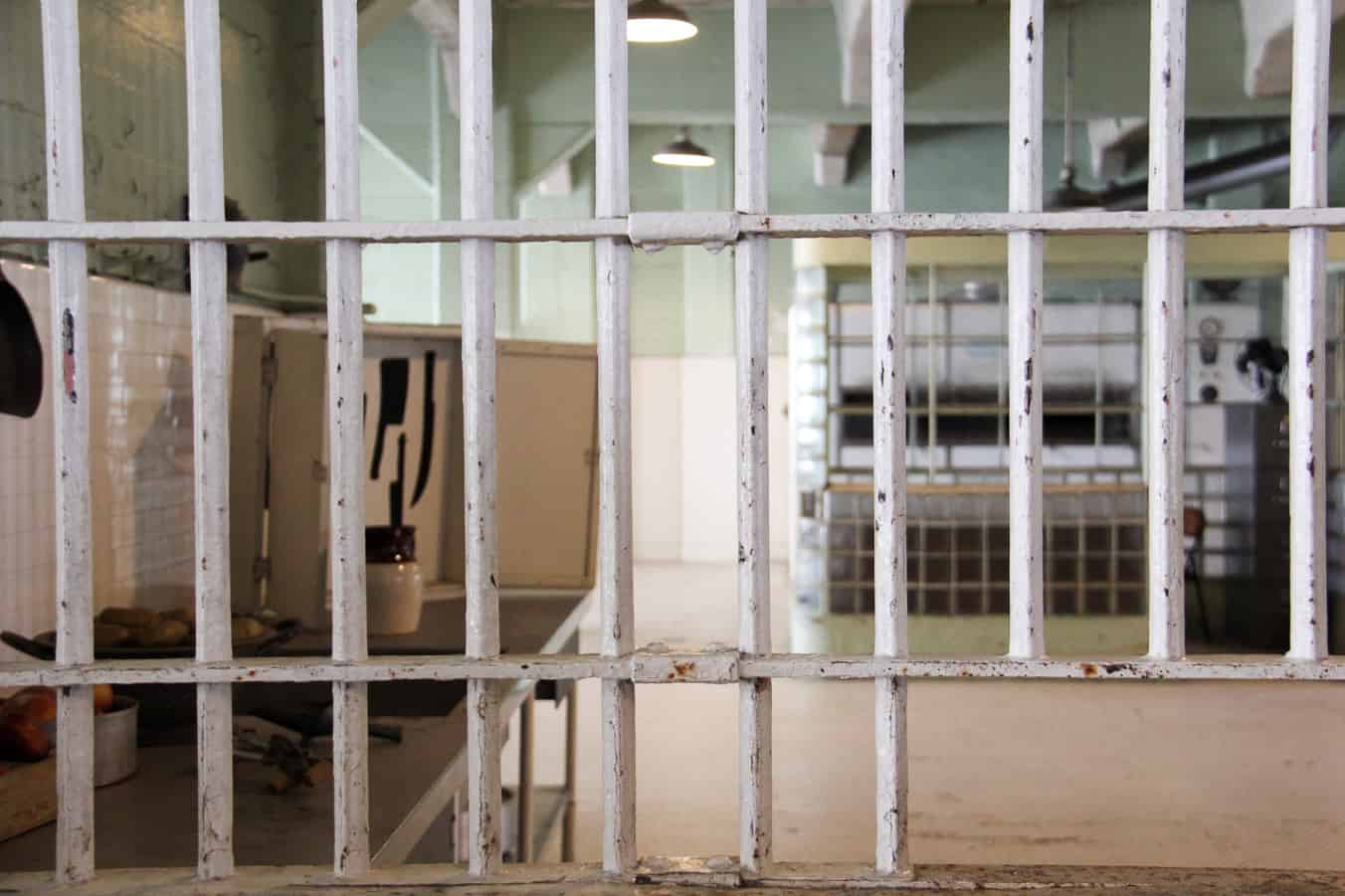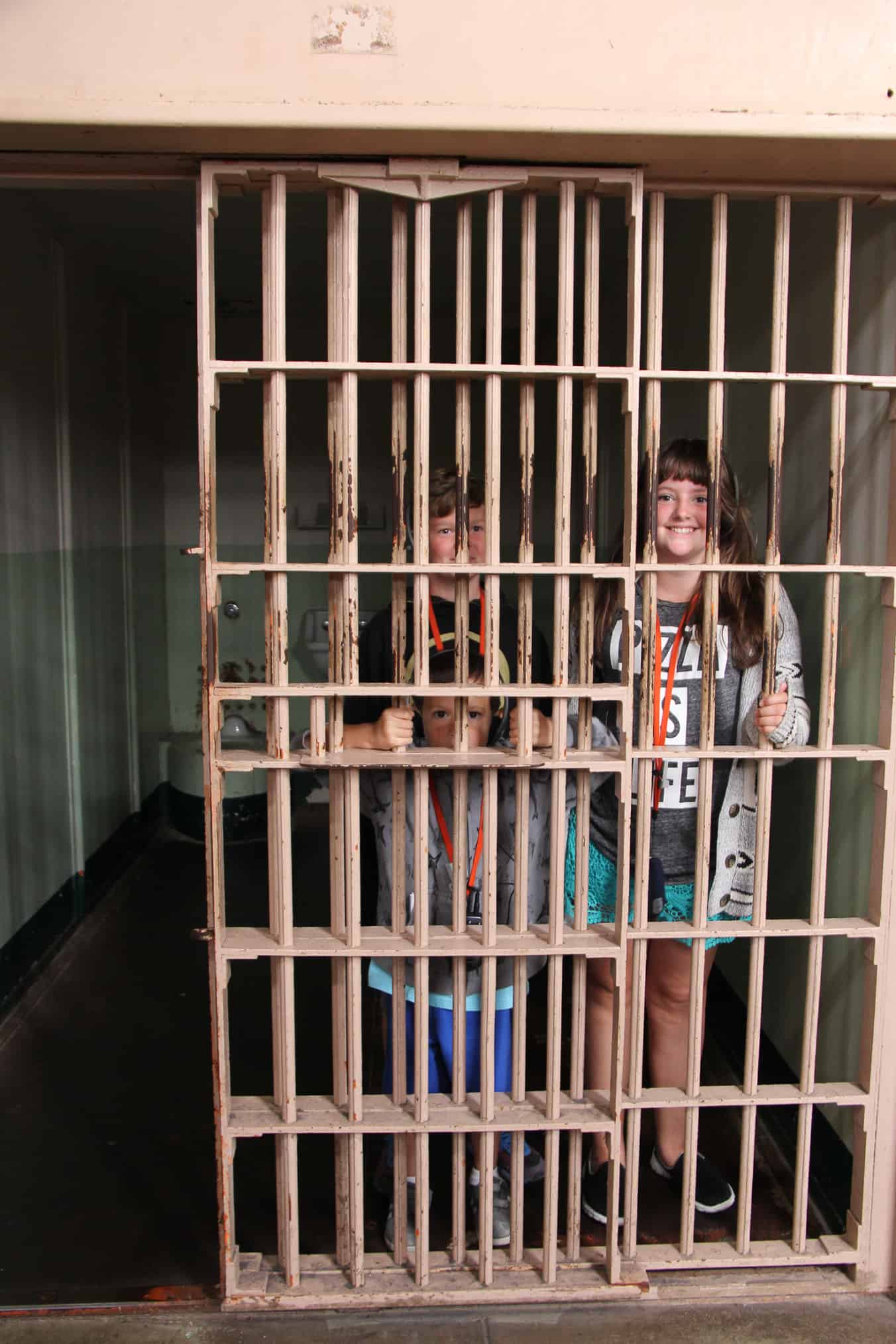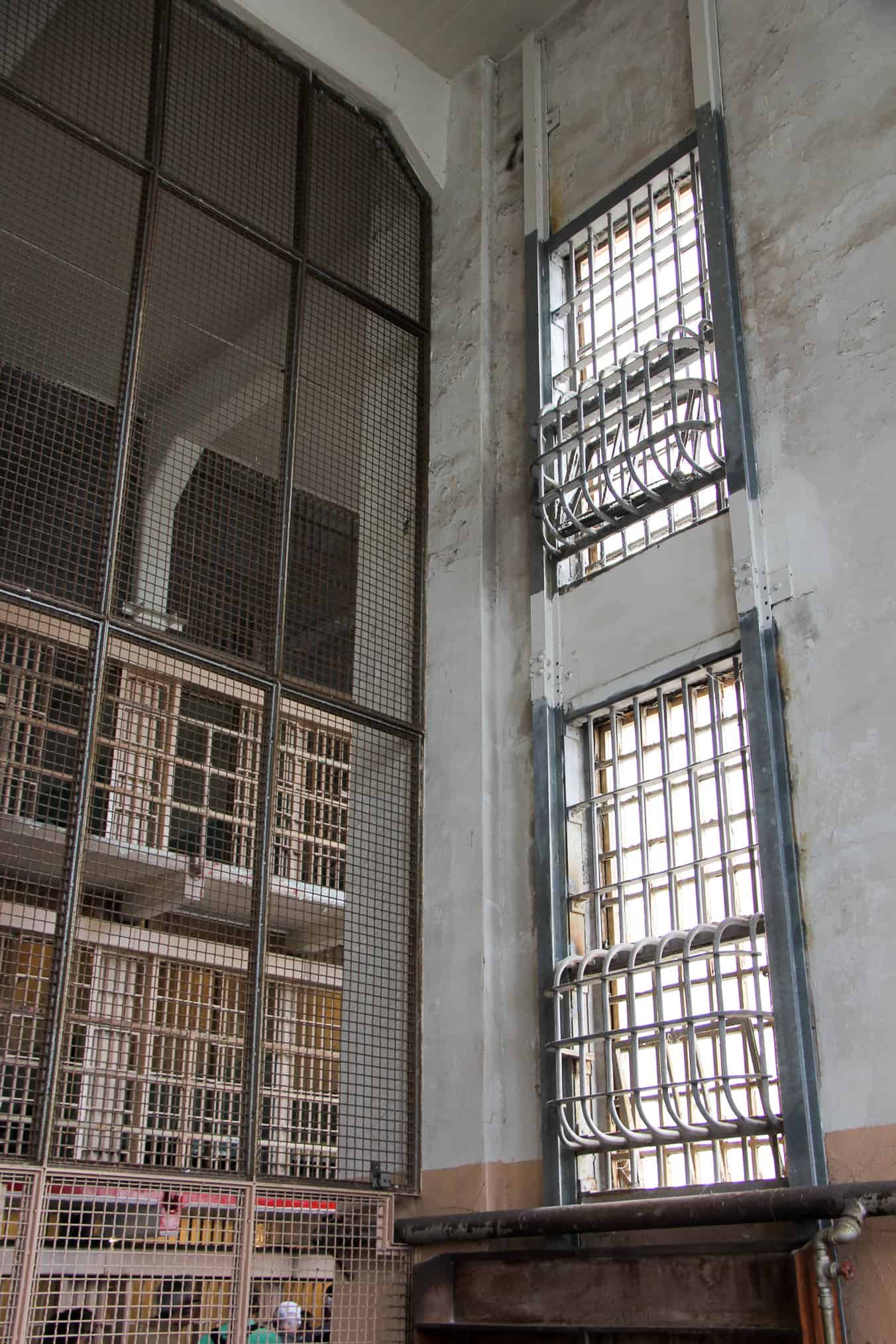 It's a really strange feeling to walk through a prison…it's actually kind of scary.  Just imagine these cells all filled with criminals.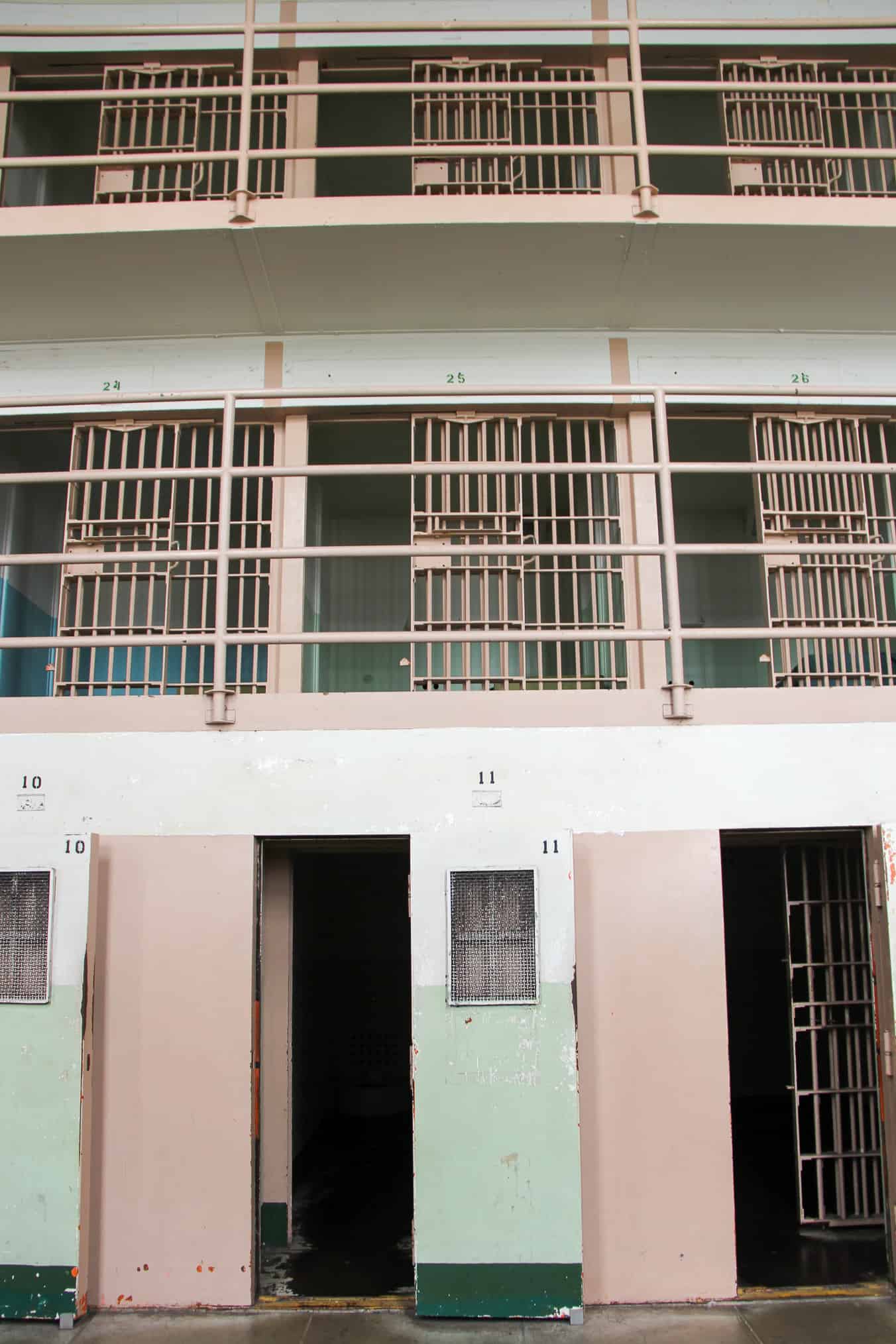 This bottom section of cells is solitary confinement.  My worst nightmare.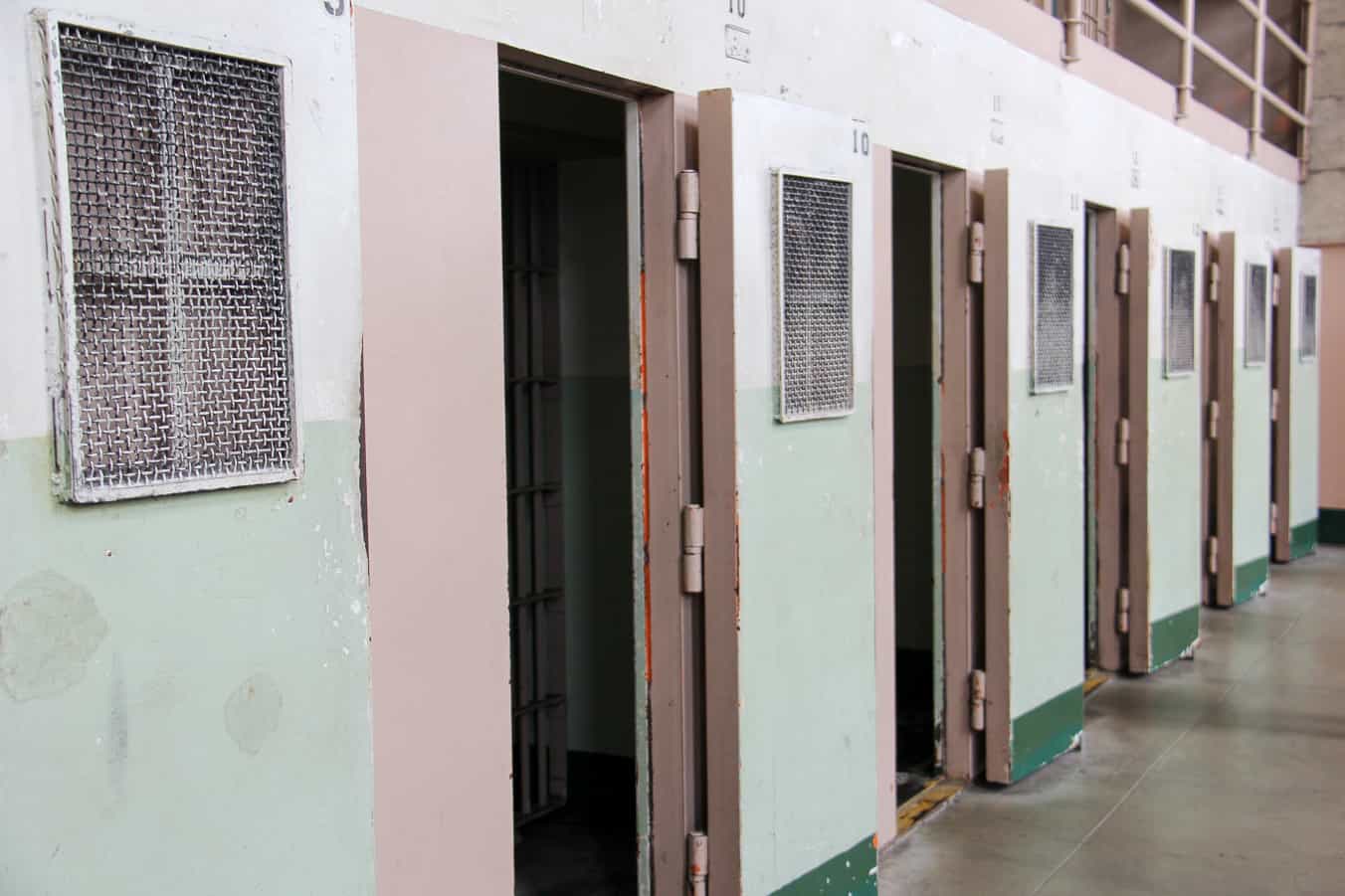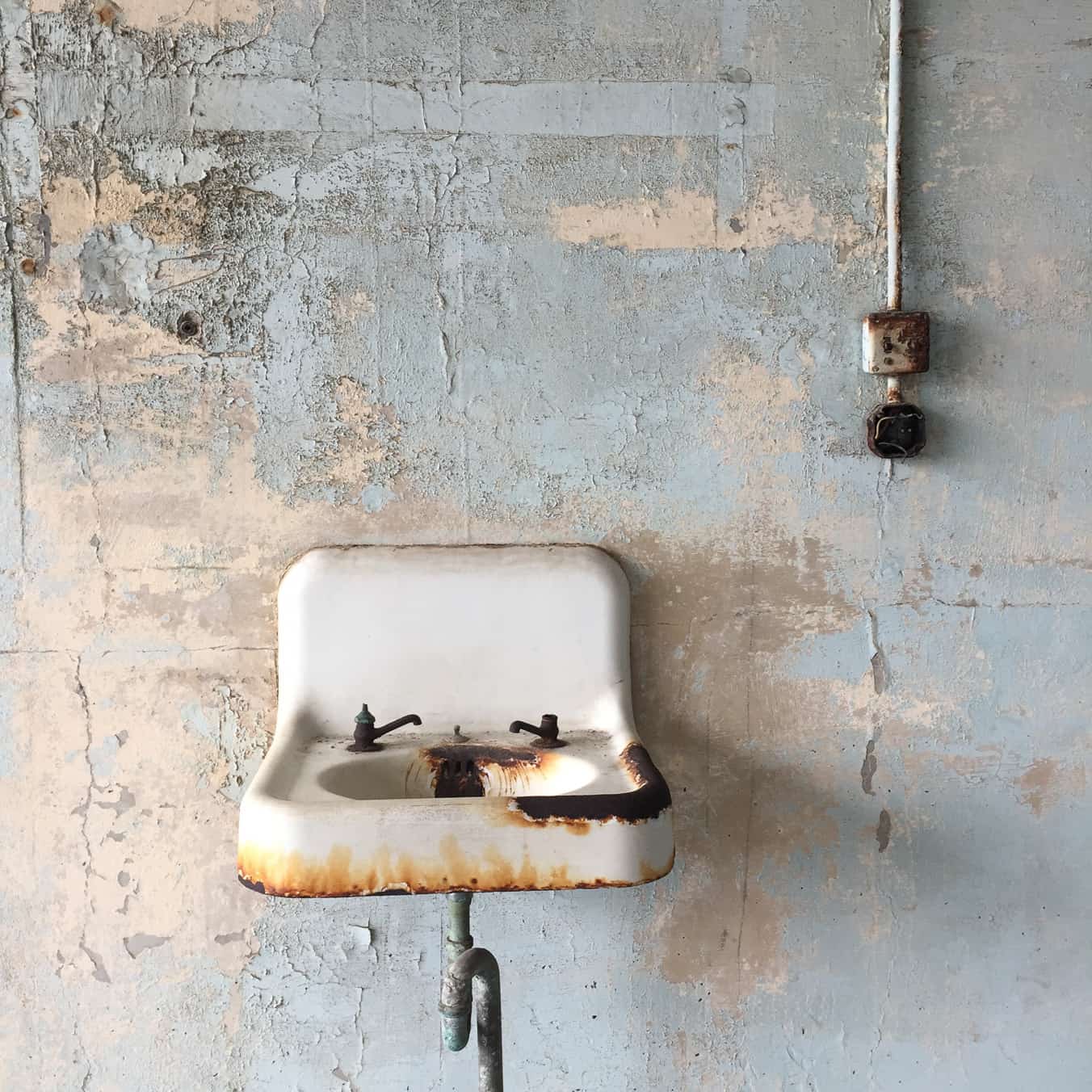 We spent about 4 – 5 hours on Alcatraz Island, including the walking self-guided tour, then wandering around taking pictures, looking at the exhibits.  You could spend the day there…there's just so much to see.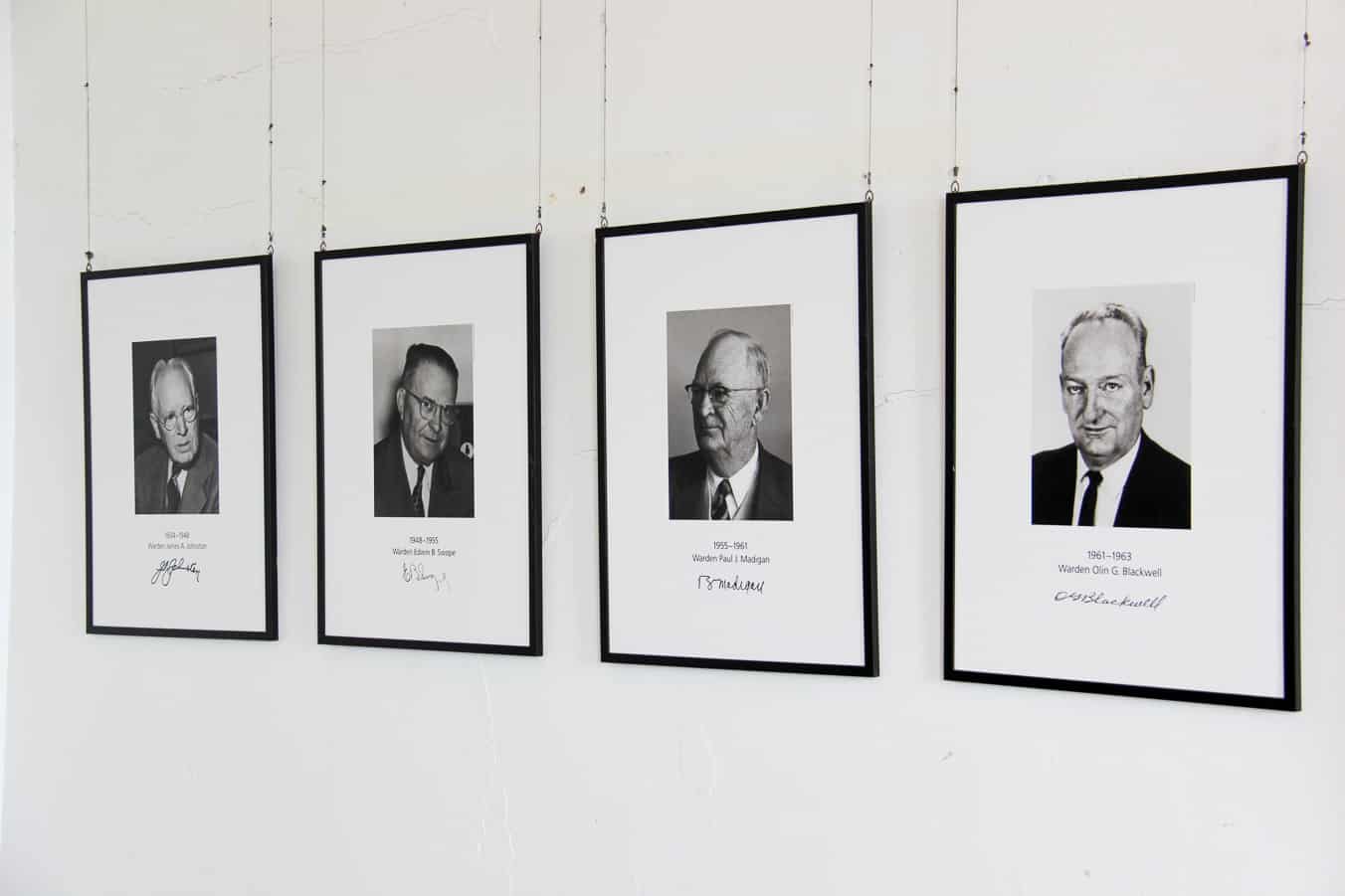 Pictures of Alcatraz wardens.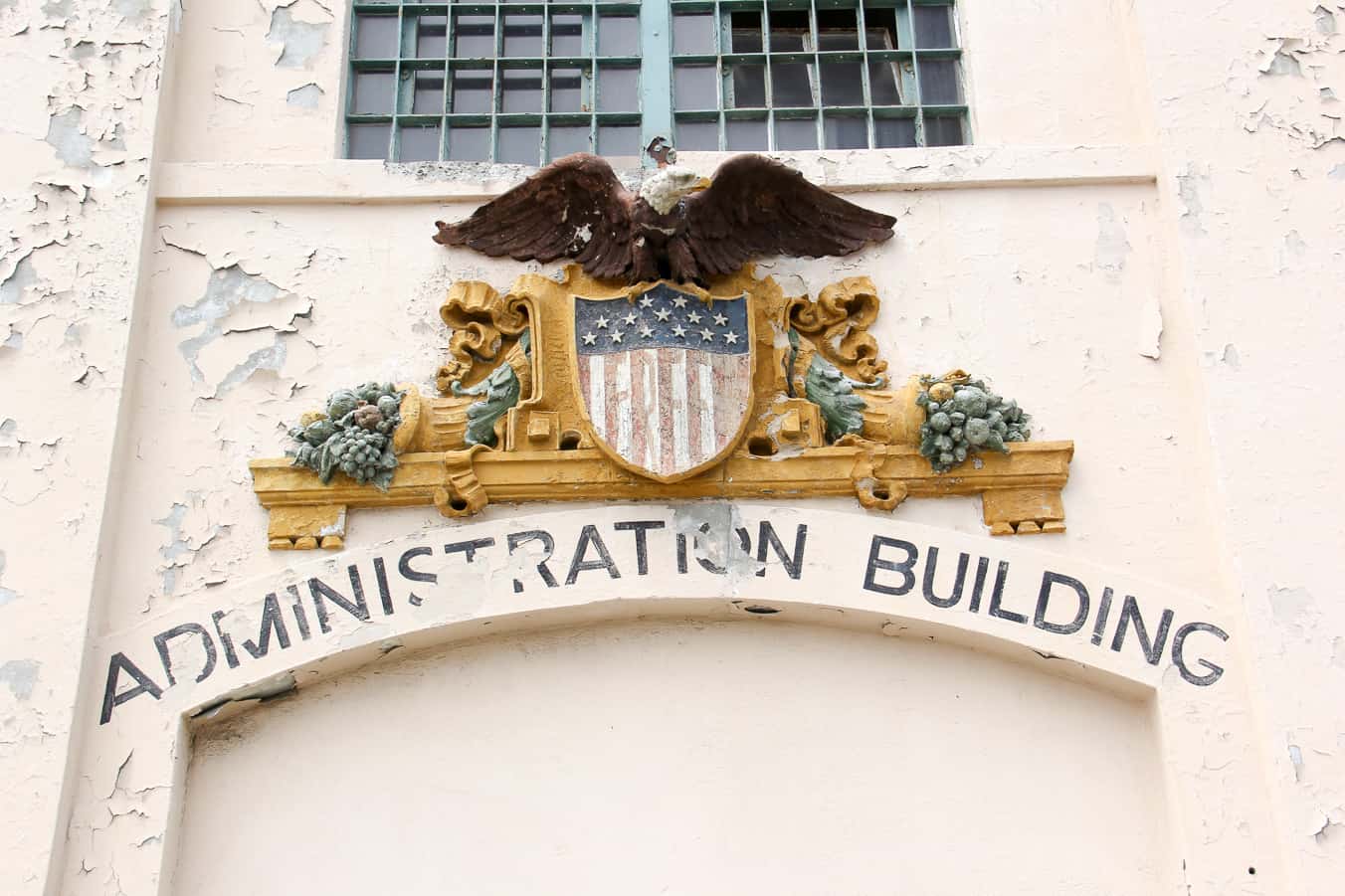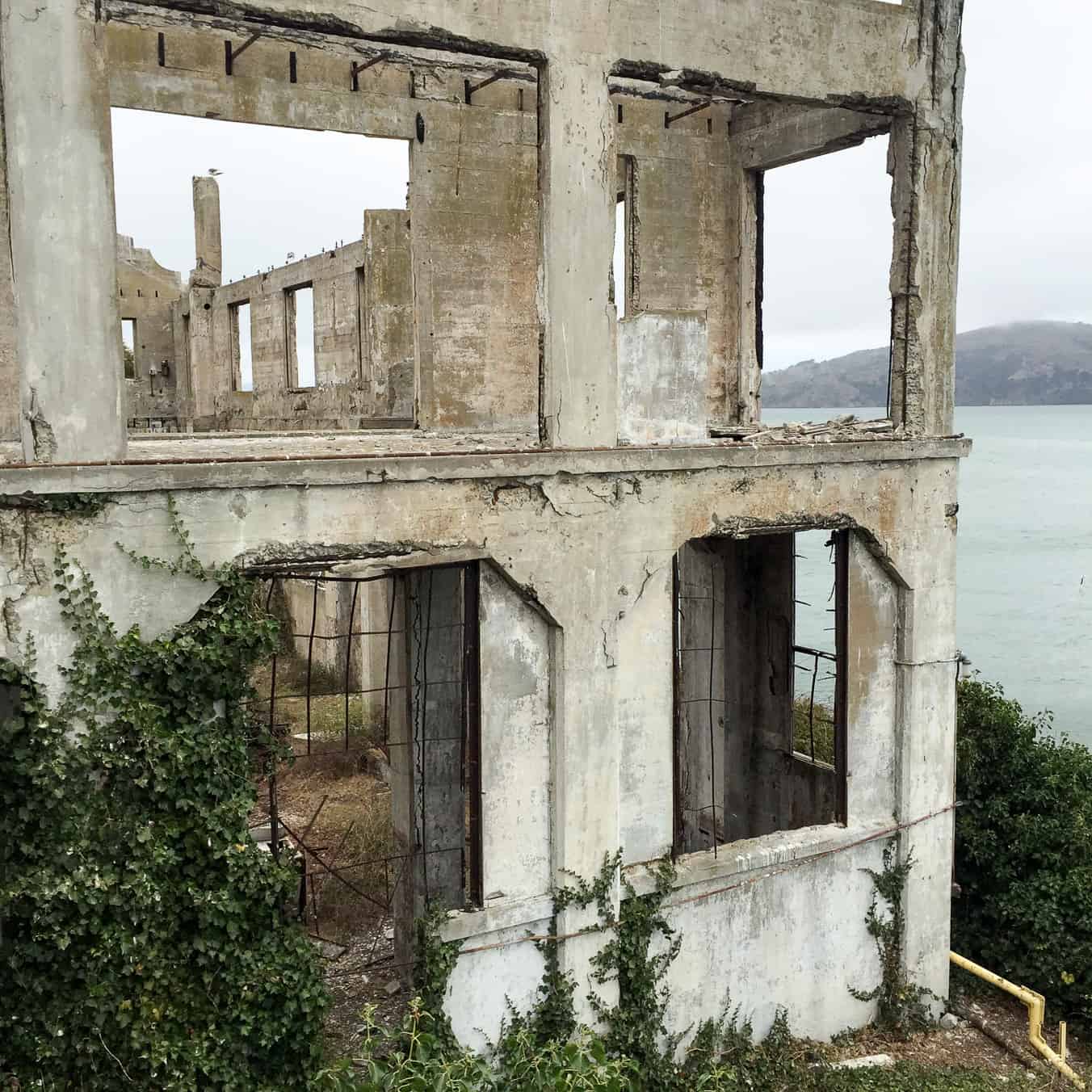 There are a few outbuildings on the island as well, but you can't really tour them because they are so run down, and many of them have become nesting grounds for birds.  But they are perfect for picture taking.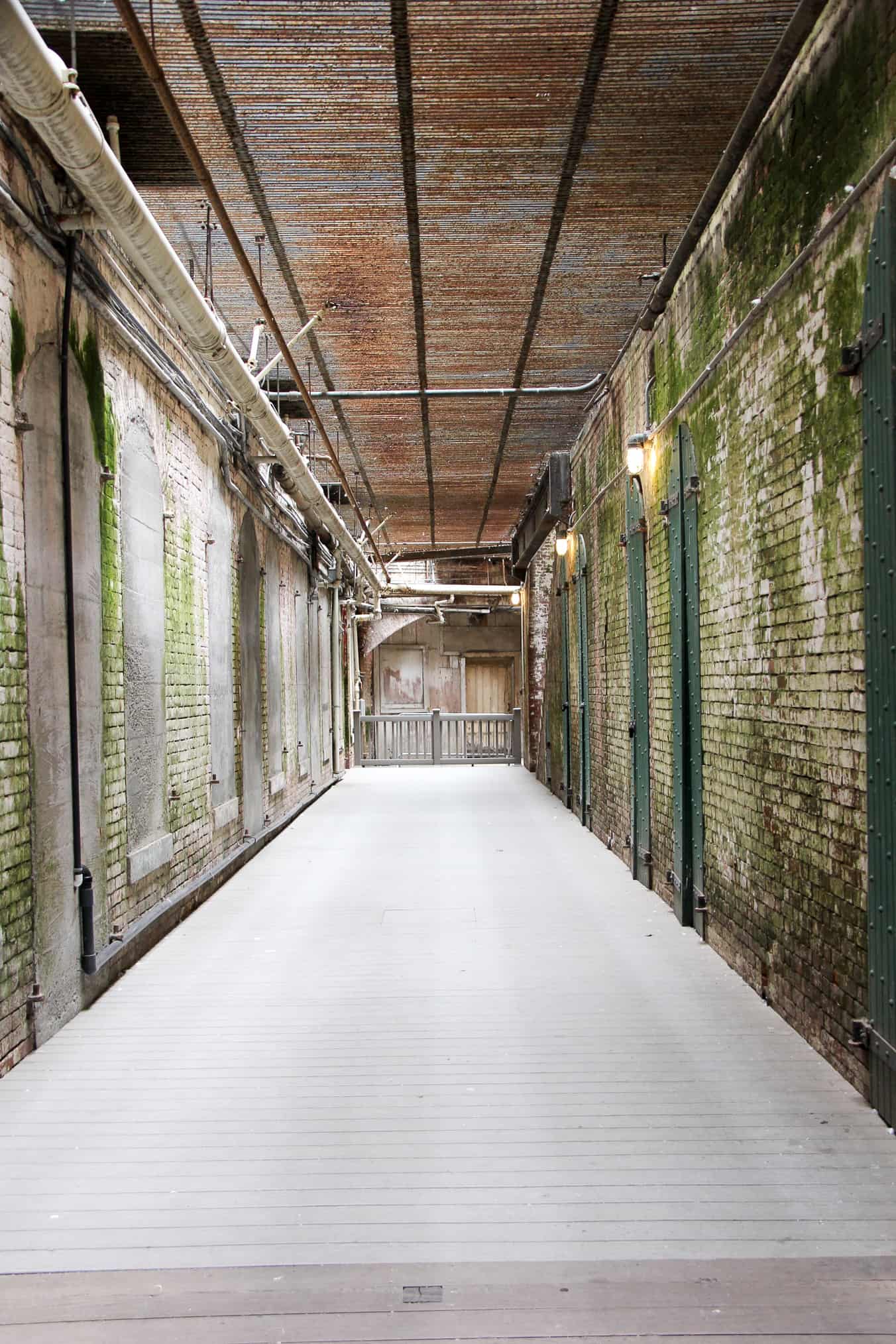 Alcatraz is definitely a must see if you are in San Fransisco!  And to help you with your visit, I've gathered some tips and tidbits of information for you:
Alcatraz Travel Tips
Book your tickets ahead of time!  If we had waited until we arrived in San Fransisco we would not have been able to go!  There was a 3 month wait list at that point!  So if possible, book at least 6 weeks ahead (more if possible).
Alcatraz hours:  Alcatraz opens at 9:00AM and closes at 6:30 in the summer, 4:30 in winter, spring and fall.
The ferry between San Fransisco and Alcatraz runs every 30 minutes.
There is no food for purchase on Alcatraz.  Food is actually discouraged, but if you need something you will have to bring your own snacks.
You can purchase water on Alcatraz, but to save money just bring your own.
There are washrooms on the island, but the women's washrooms are not stocked with any hygiene products.
Make sure to take the self-guided tour!  It's amazing and you will learn everything there is to know about Alcatraz.  The self guided tour is about 3+ hours long.
There is a 17 minute orientation video that is worth watching!  It's a great introduction to the history of Alcatraz.
Evening tours are also available.  I'd love to take one of those!
What to wear:  wear good walking shoes, and take a coat as it can get windy out there.
For more info about Alcatraz Island, visit their website here.
Have you been to Alcatraz?  What did you think?
More California Adventure: