5+ Places You Need to Eat When Near Tofino!
Here are 5+ Places You Need to Eat When Near Tofino (and Ucluelet too!).  Tacos, ice cream, bakeries, breweries and more!
When we camped near Ucluelet last summer, we explored as much of the Ucluelet and Tofino area as we could in just 2 weeks. And part of that exploration was food of course!  In my other job I'm surrounded by food, so we had to experience local eats, right?!  And man, there are some delicious places around Ucluelet and Tofino that you just can't miss if you're in the area!
Where to Eat In and Near Tofino
Chocolate Tofino
One of our most favourite spots is Chocolate Tofino.  They have the most creamy and flavourful gelato I've ever had.  For real.  We went back 3 times!  They have classics like Dutch Chocolate, but they also have some really interesting and delicious flavours like Lavender Honey, White Chocolate Raspberry and Tofino Espresso.  So good.  You must go.
Visit Chocolate Tofino here.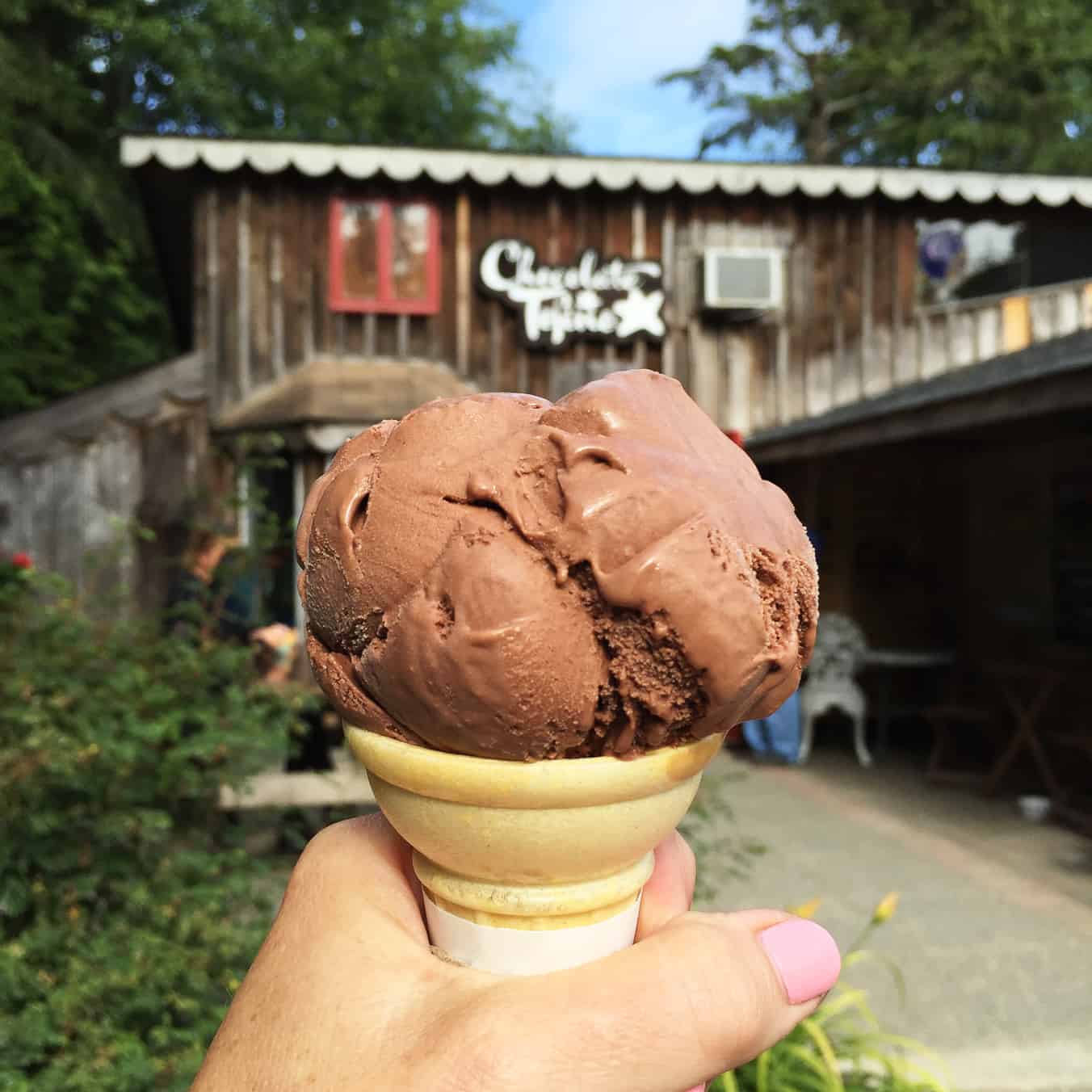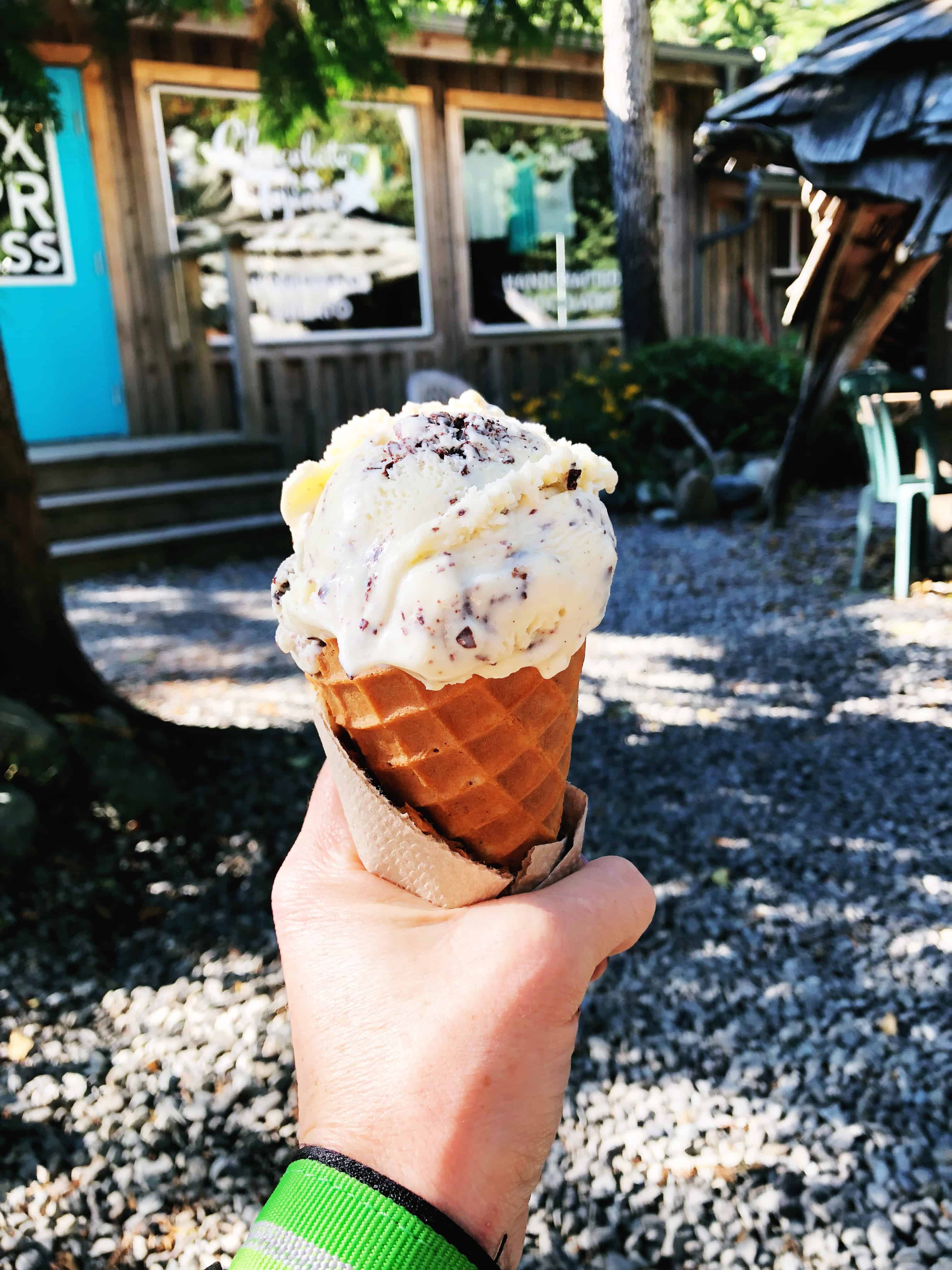 Tacofino
Oh my.  If you love tacos, burritos or any kind of Mexican food, you need to try Tacofino, the local Mexican food truck.  I don't know if we were just hungry, but the food here was SO GOOD.  The Vegetarian Gringas and Fish Tacos are amazing.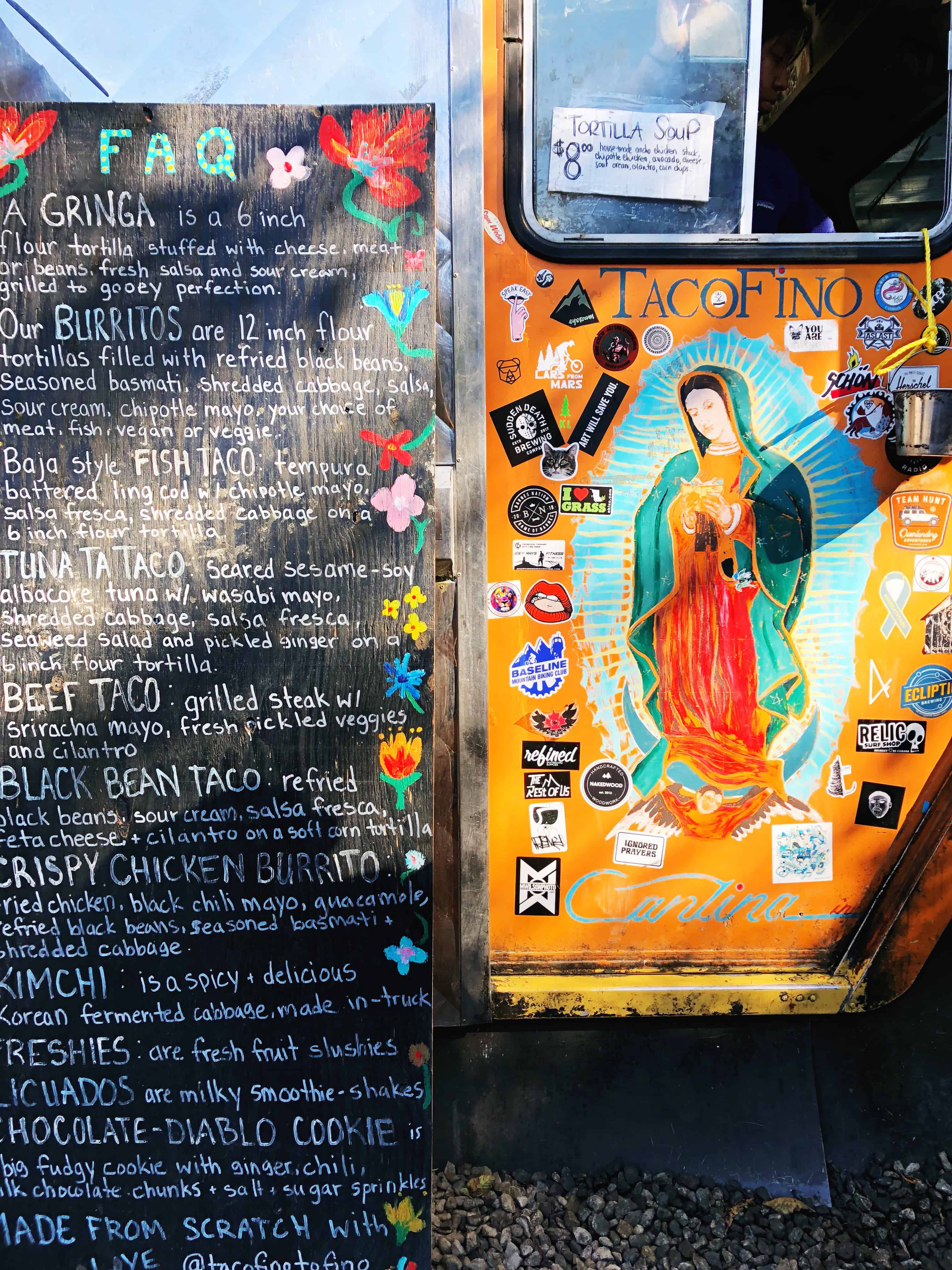 I mean, just look how delicious and cheesy everything is!  We went back to Tacofino 3 times!
Visit Tacofino here.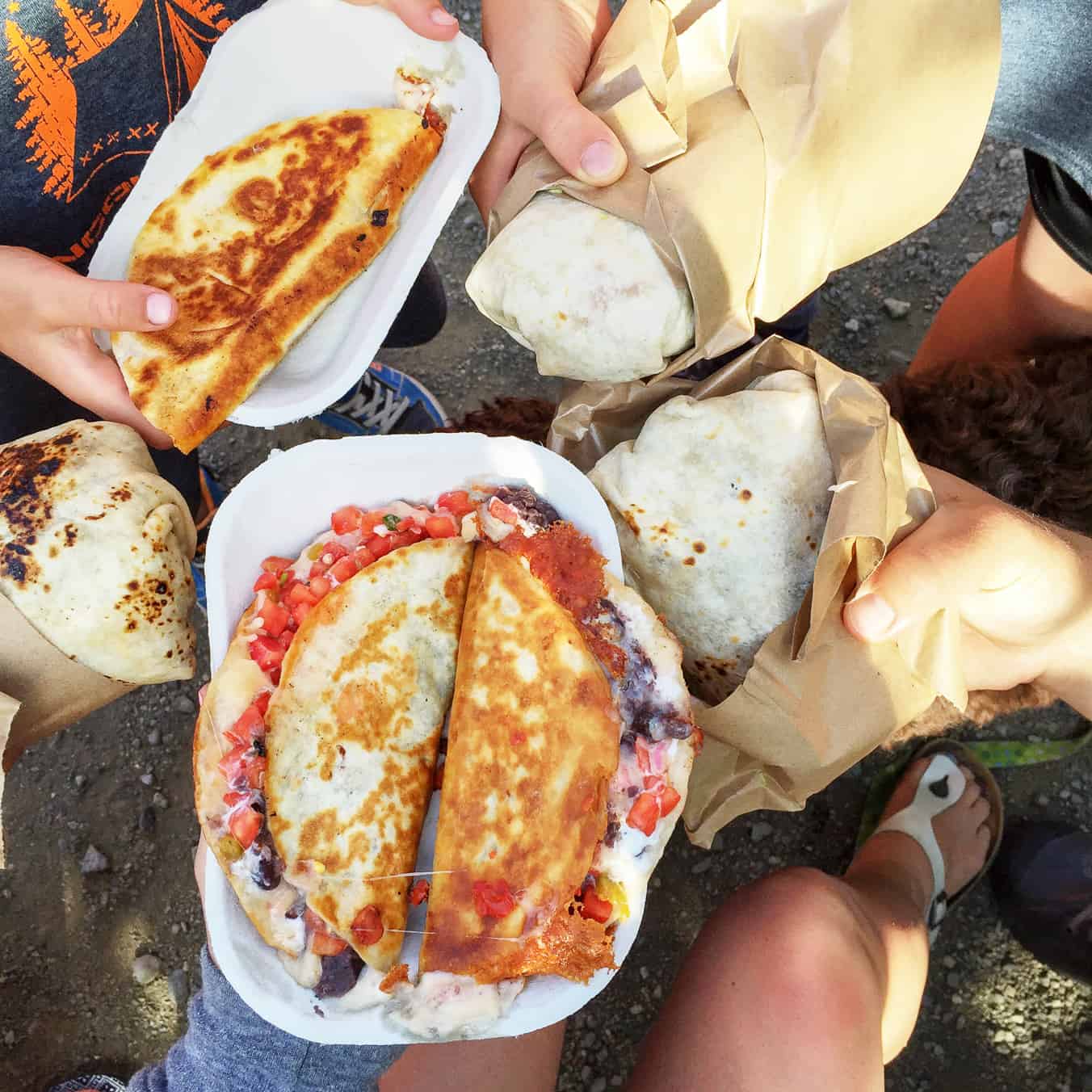 Tofino Brewing Company
Oh, one last spot we had to mention!  This isn't food, but if you like beer, make sure to stop in at Tofino Brewing Company!  Great ambience and great beer!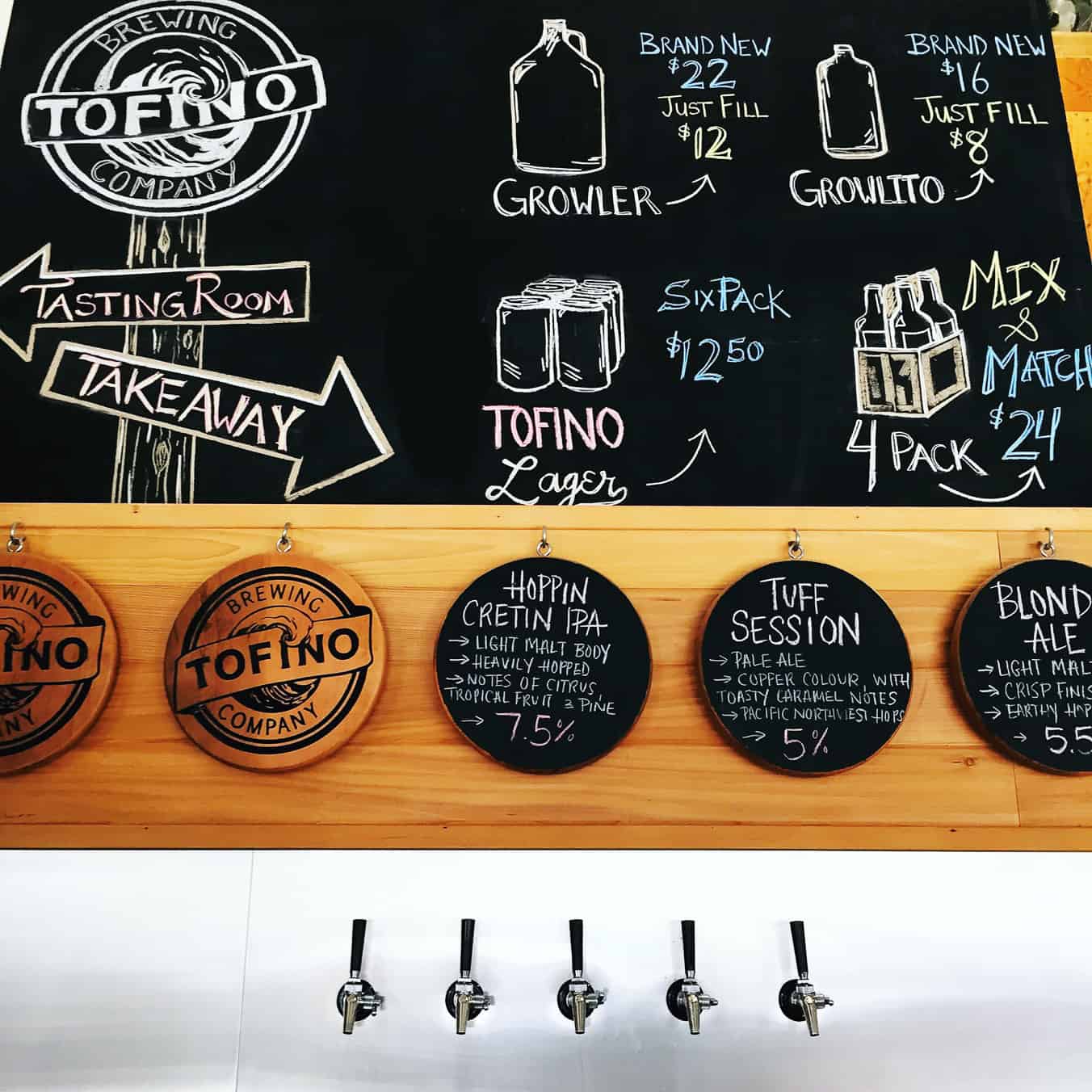 Where to Eat In and Near Ucluelet, BC
Harbour Pizza
Harbour Pizza in Ucluelet makes fantastic pizza!  On one of the most rainy days we had while camping, we ventured into Ucluelet in search of food.  One of the things we noticed about this area in general, is that most restaurants and cafes are closed in the early afternoon…it's strange, but it's just the way it is.  One place that wasn't closed at dinner time was Harbour Pizza, so we stopped in for dinner, and are we ever glad we did!  The pizza was big, fresh, loaded with toppings and super cheesy.  So good.
Visit Harbour Pizza here.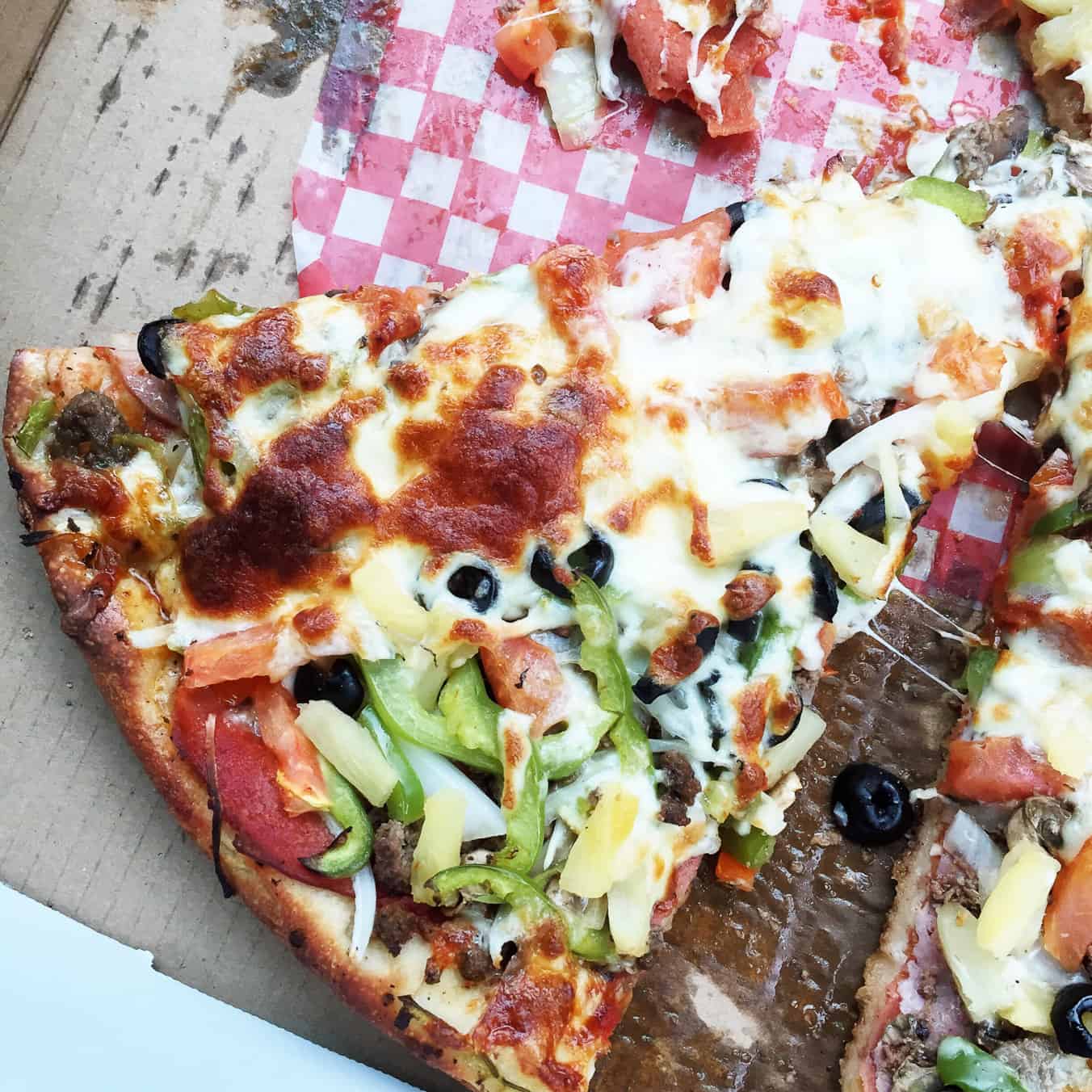 Zoe's Bakery
We visited Zoe's Bakery several times on our last visit to Ucluelet.  Located right in town, near the harbour, this bakery has delicious coffees, bakery goods and lunch.  It's definitely worth a visit or two or ten.  Visit Zoe's Bakery Here.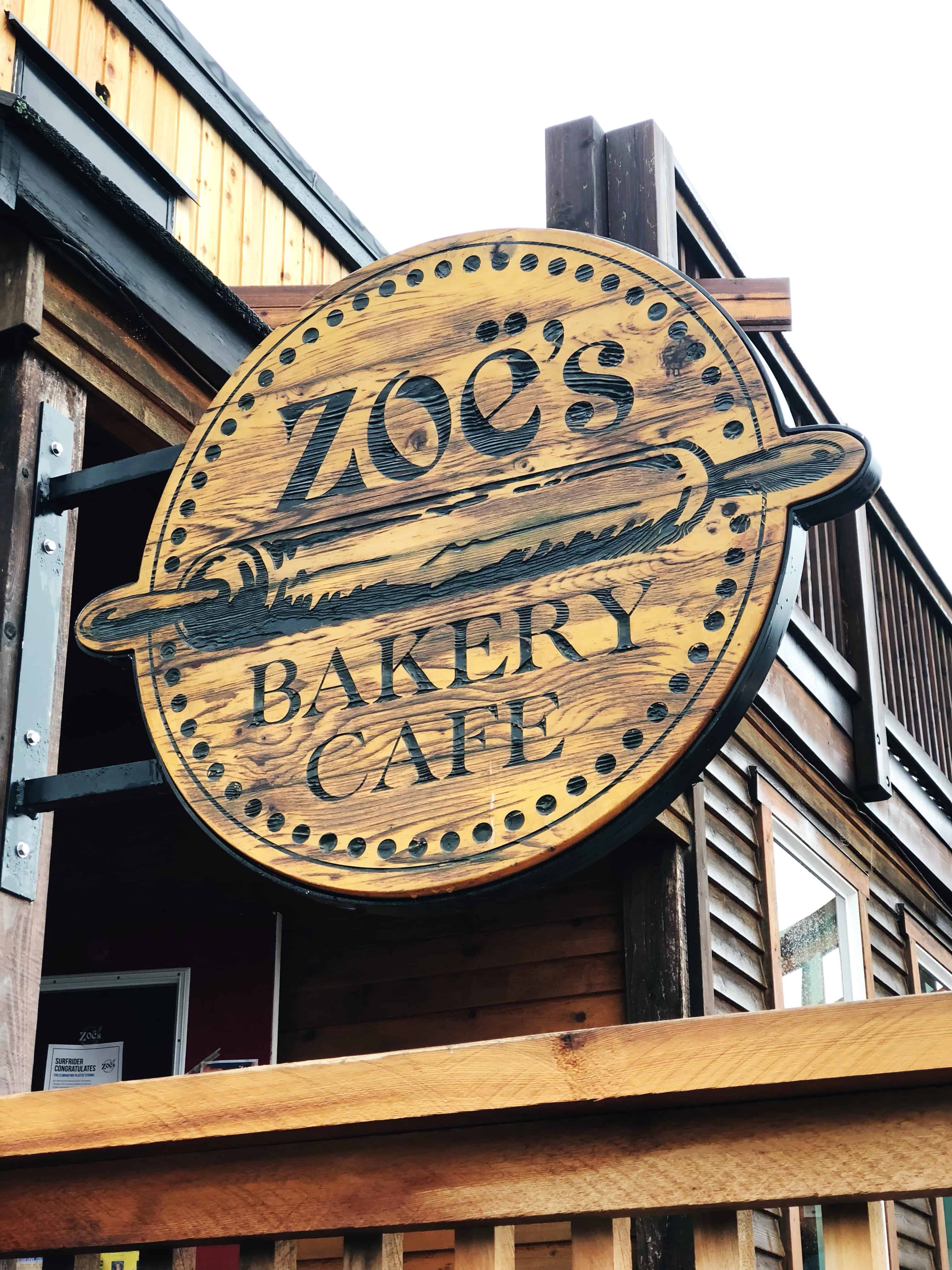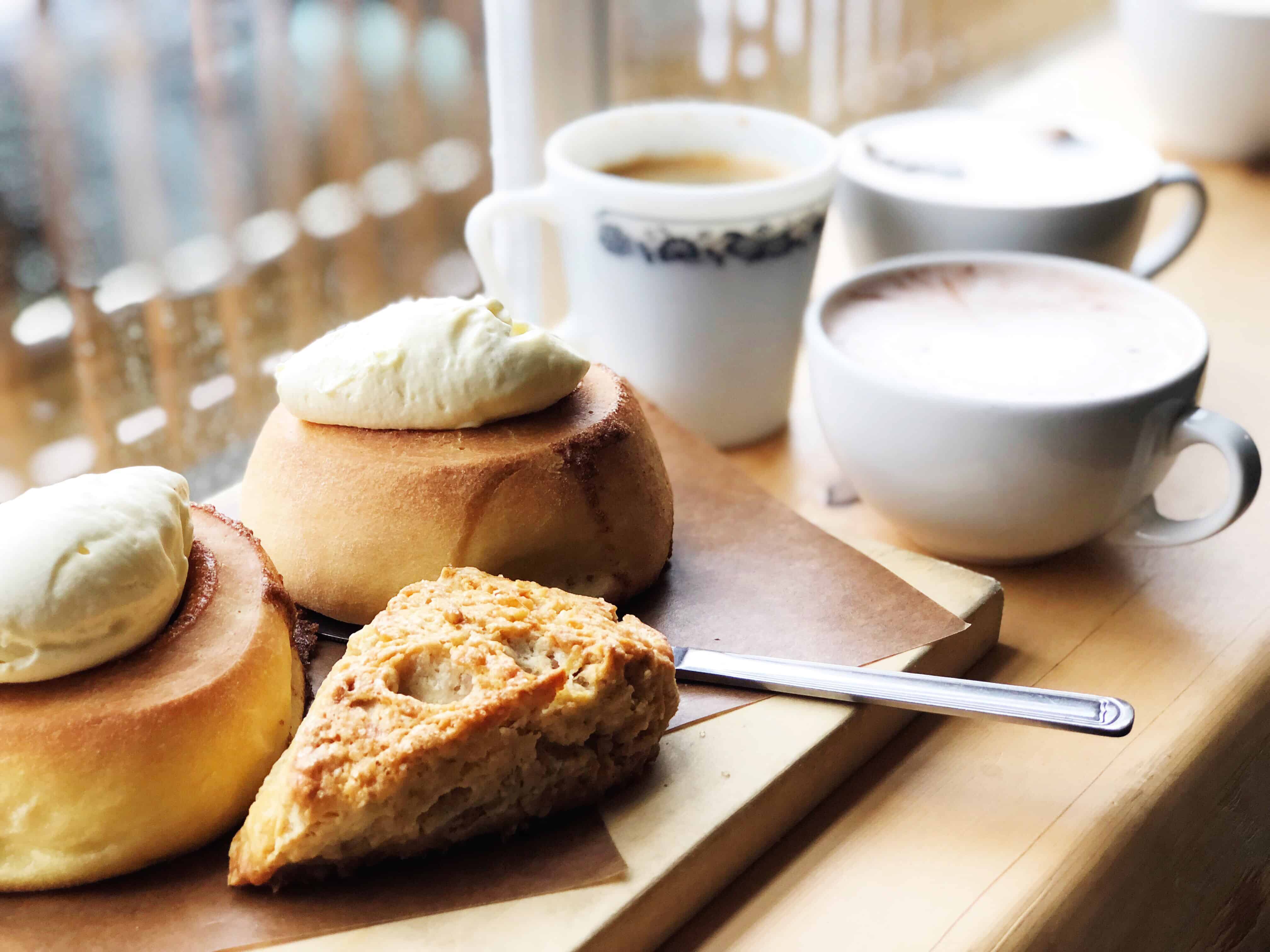 Fishfull Thinking
Fishfull Thinking isn't a restaurant, but it is worth mentioning.  If you're camping somewhere, or have access to a kitchen or camp stove, you should stop in at Fishfull Thinking and buy fresh seafood for dinner.  We picked up some fresh crab and salmon and had the best camping dinner everrrrrrrr.
Visit Fishfull Thinking here.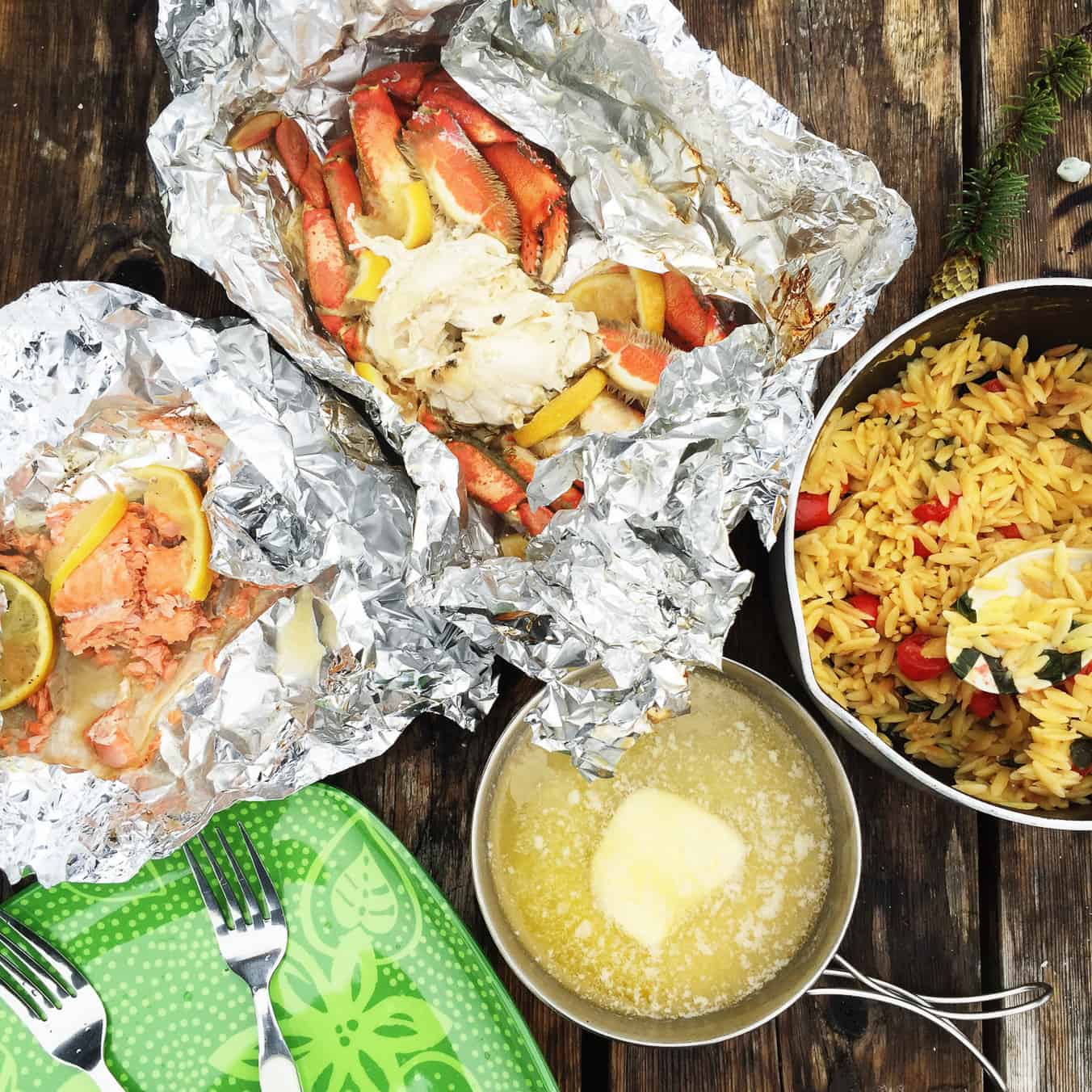 Huckleberry's Coffee Shop & Bakery
When we were camping in Ucluelet last summer it was rainy.  Like I'm talking torrential downpour, and the rainiest summer in 15 years!  It was cold and wet.  So we spent a lot of time exploring places that were indoors and away from our campsite.  On cold mornings, we ventured into Ucluelet and had breakfast at Huckleberry's Coffee Shop & Bakery.  And we kept going back because their baking is amazing!  We still talk about their cinnamon buns.
Visit Huckleberry's Coffee Shop & Bakery here.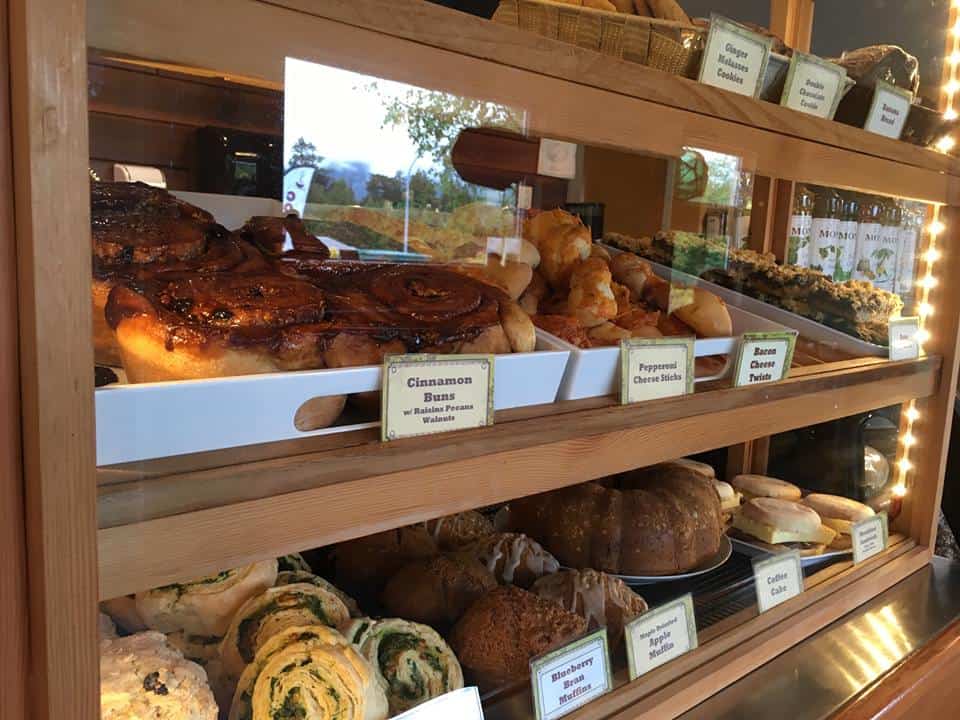 Image courtesy of Huckleberry's Coffee Shop & Bakery
Ukee Dogs Taqueria
We stopped in to Ukee Dogs a couple of times when we stayed in Ucluelet.  This popular spot is busy for lunch and dinner.  They have a great menu of tacos, specialty hot dogs, sandwiches, craft beer and more. Visit Ukee Dogs here.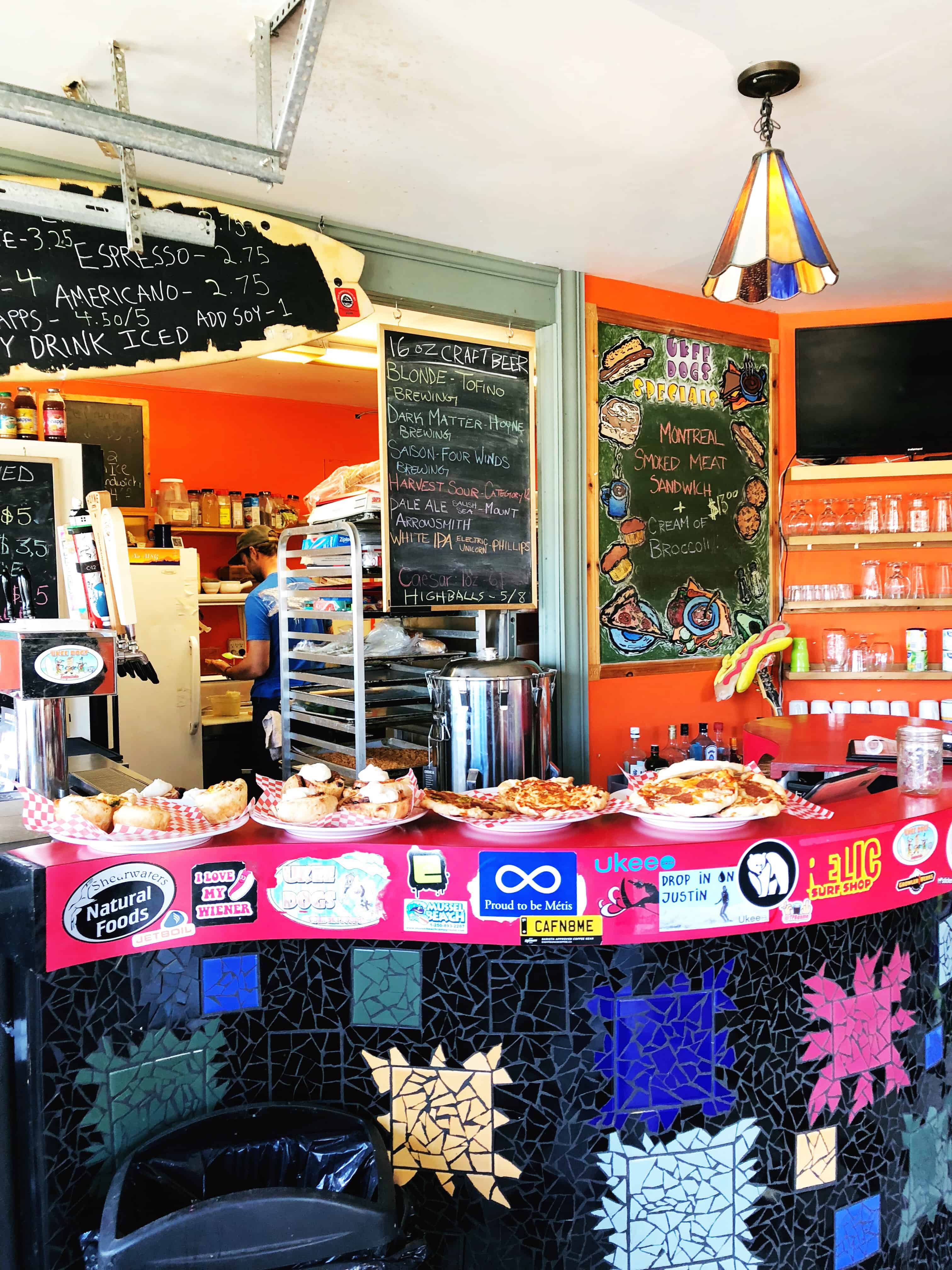 Do you have a favourite place to eat in the Ucluelet and Tofino area?  Leave a comment!