10 Tips to Survive Disneyland in the Summer
Disneyland in the Summer is busy.  There's just no other way to describe it.
To help make your Disney experience as magical as possible, I'm sharing 10 Tips to Survive Disneyland in the Summer.  These are all tips we used when we visited the park in the middle of July and the temperatures were in the high 80's.  Summer temps combined with large crowds, it felt really hot.  But having a plan and using some simple tips, it can be a really great experience!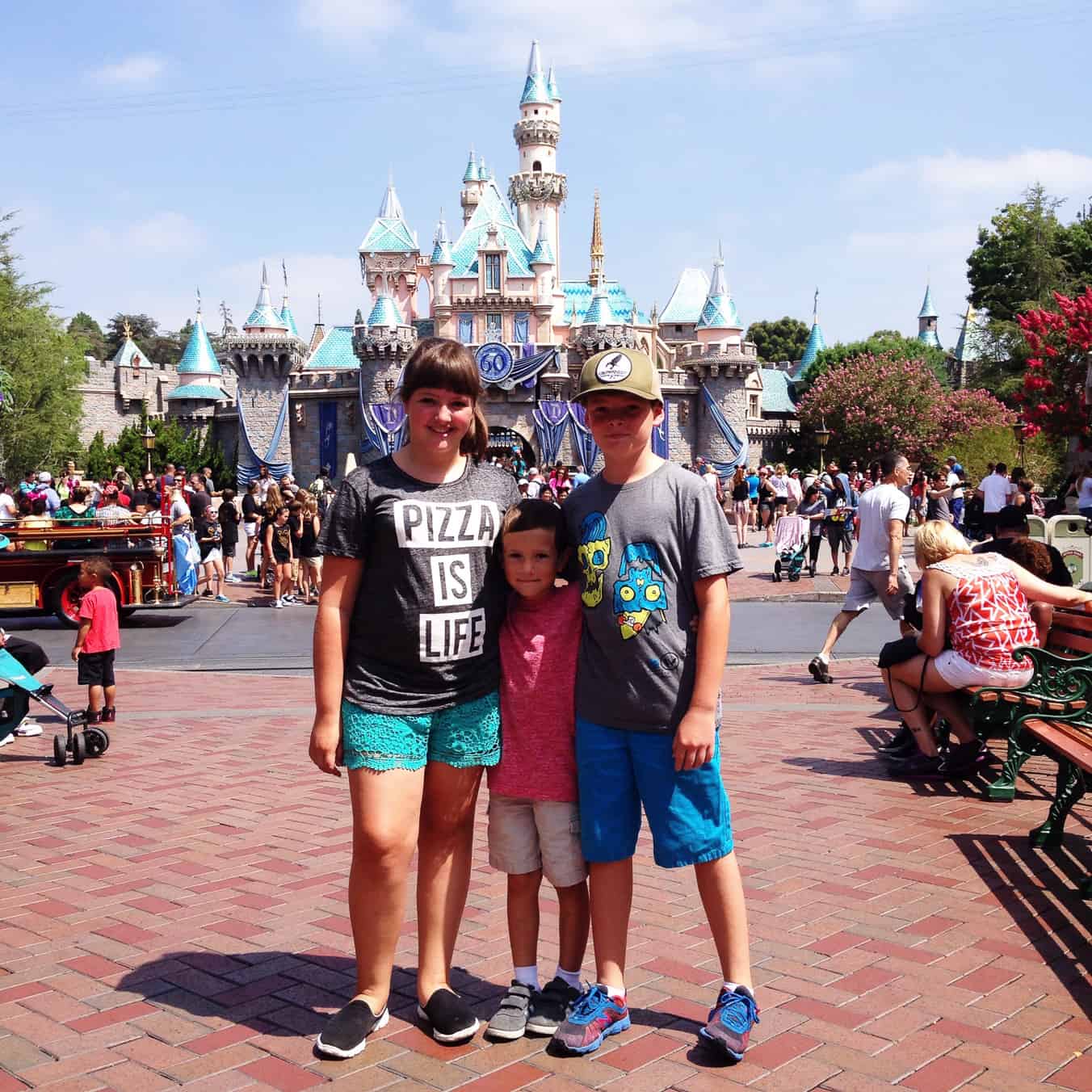 10 Tips to Survive Disneyland in the Summer
Buy your park tickets on-line.
This saves so much time.  The last thing you need to do is waste time in line just to get your park entrance tickets!
Have a plan before you get there!
Which attractions do you want to see first?  Disneyland is really big, and when it's busy the crowds are large so it can feel a bit overwhelming.  But if you plan ahead of time, your day will be a lot less stress free.  We did most of our planning around the main attractions our kids wanted to see.
Arrive early!  
The park is very busy in the summer, and the most popular attractions get line ups really quickly.  The earlier you arrive, the better your chances of getting on many of the popular attractions before they get too busy.  Or at the very least you can get a FastPass.
Get a park map as soon as you enter:
The park map is your best friend in the park.  When the park is so busy, it's really good to have a plan.  We referred to our map endlessly.
Know the busiest attractions:
When we visited, the most popular rides were Indiana Jones, Haunted Mansion, Splash Mountain, Big Thunder Mountain Railroad, Matterhorn Bobsleds, Star Tours, and Space Mountain.  Why do you need to know these?  If you want to experience these attractions, you should plan how to get the FastPasses for them.  See next tip…
Use the Disney FastPass+ service!
This complementary service lets you reserve your place in line for popular attractions while you enjoy other areas of the park.  You can reserve access to select rides, attractions, character greetings and entertainment at no extra charge!  Basically these passes get you into select popular attractions without having to stand in the long general access lines.  And with the purchase of a park pass, you can start making selections as early as 30 days before you arrive.  Keep in mind that you can only reserve 3 FastPasses per day, so get them early and choose wisely!
Pictures with your favourite characters:
I thought you would be able to just see Disney characters walking around the park, available for pictures, but this is not how it happens.  Characters have set times and places for picture taking, so find out when and where they will be so you don't have to stand in line for a long time.  The My Disney Experience mobile app is really great for this.
Be Prepared for Line Ups:
Be prepared that the line ups to the popular attractions are very long, sometimes up to 2 hours!  When possible use FastPasses, but if you don't get them in time don't worry, the line ups are managed fairly well.  Just go into them well prepared with snacks, drinks, hats and sunscreen.
Pack the essentials:
Sunscreen, hats, sunglasses, good walking shoes, bandaids, wet wipes, tylenol, cameras, phones, chargers.
Have a Lost Child Plan.
In case you get separated, make sure everyone knows what to do.  Designate a meeting place and time.  Make sure your child knows how to contact you if they get lost. You can put a note in their pocket with phone numbers and names to contact.
Bonus tip!  Best time to go on popular rides:
A great time to go on rides, especially the popular ones, is when the fireworks are going on!  At that hour, most of the people in the park are there to see the fireworks, so most of the rides are fairly empty.  We were able to go on quite a few of the popular attractions during this time!
Traveling to Disneyland soon? What are some of your best tips?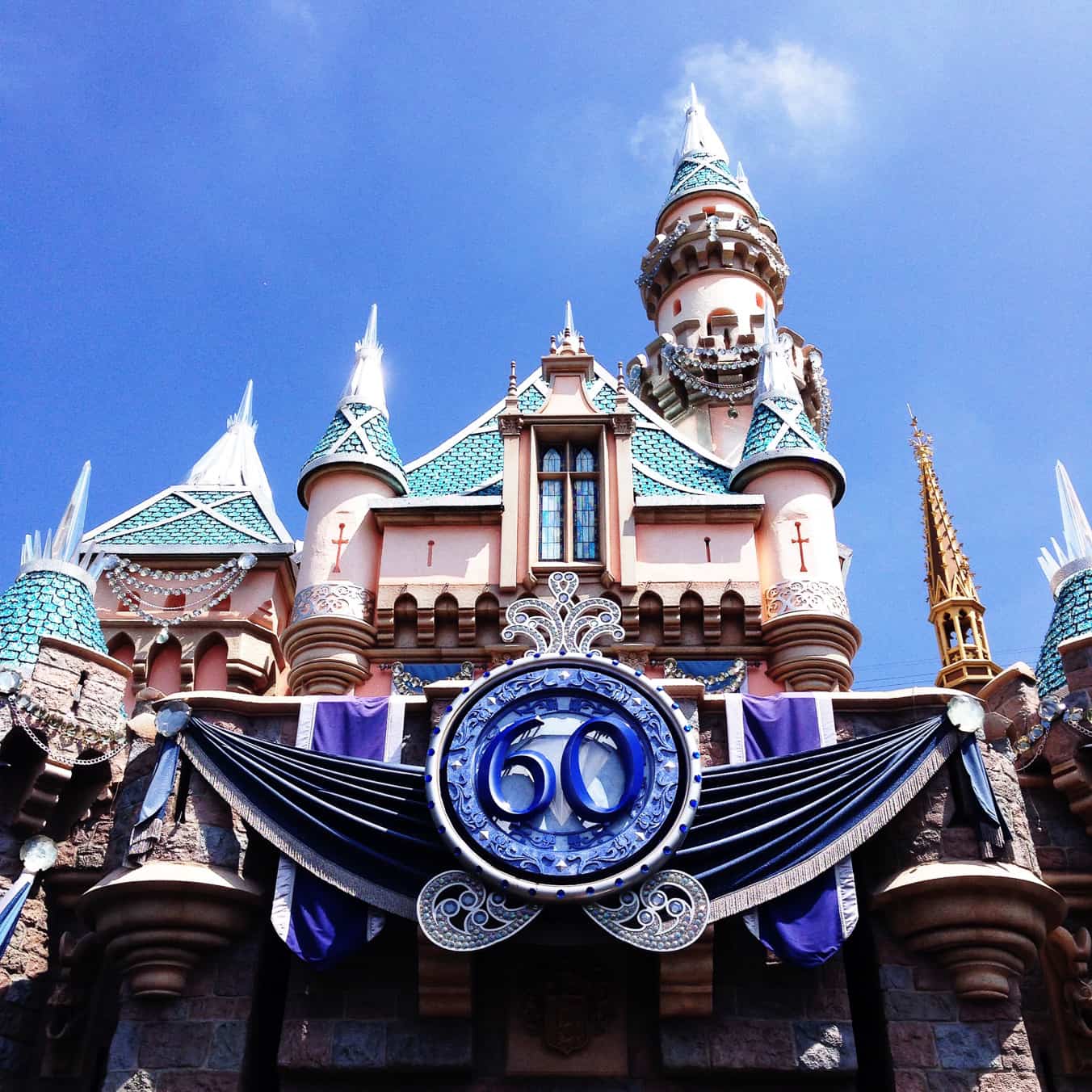 More California Adventures: