11 Tips For Visiting Universal Studios Hollywood
11 Tips for visiting Universal Studios Hollywood that will make your time a little easier and a lot of fun!
On our trip to California, Universal Studios Hollywood was hands down our favourite stop.  This park is amazing.  It's so interesting to see how movies are made and see movie and TV sets from our favourite shows.  The park also has some of the best rides we were on during our trip…it's a fantastic place and we can't wait to go back.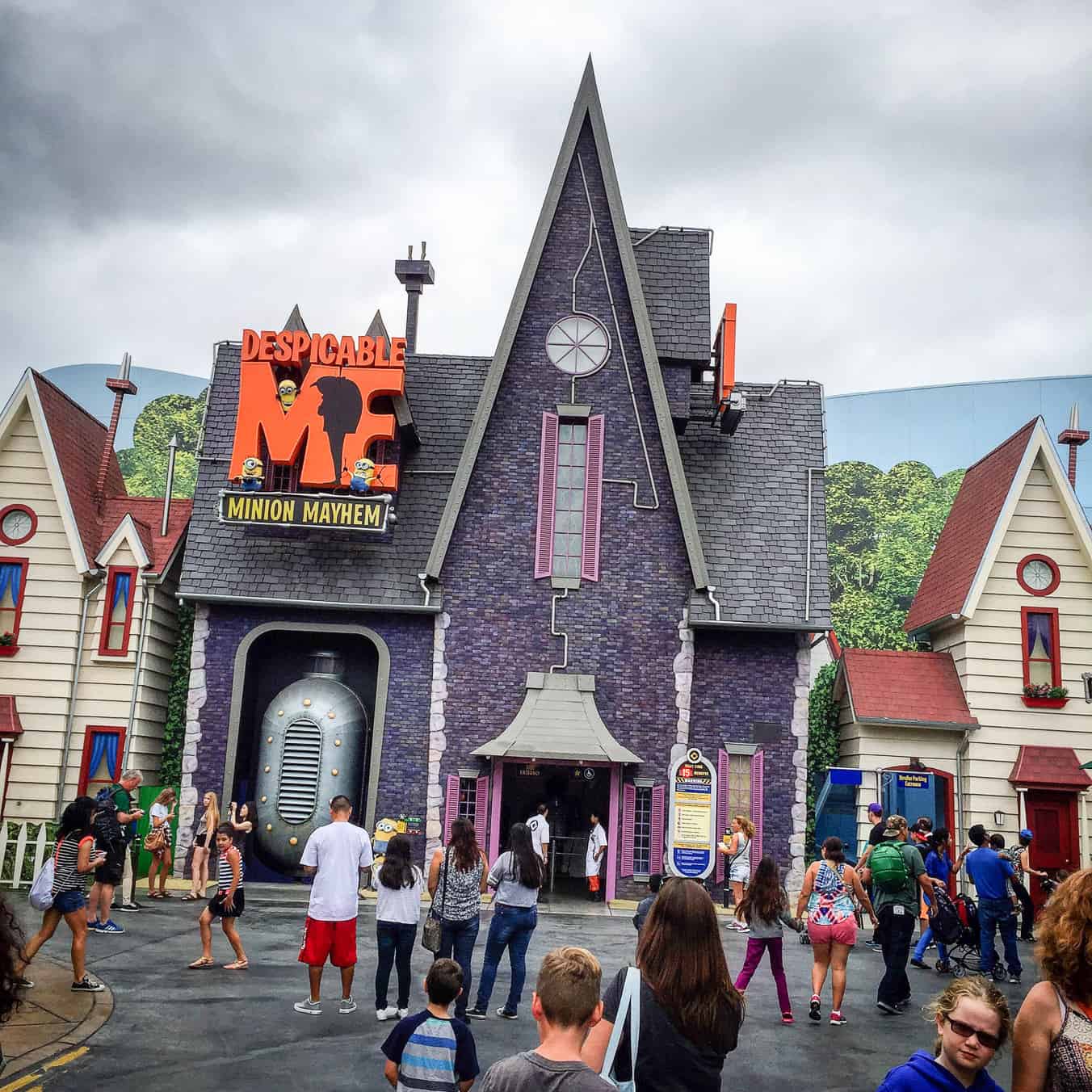 The first attraction we visited was Despicable Me, and it was a perfect introduction to the park.  It is awesome!  We laughed from the second we entered the house until we left.  Seriously so funny, we had to go twice!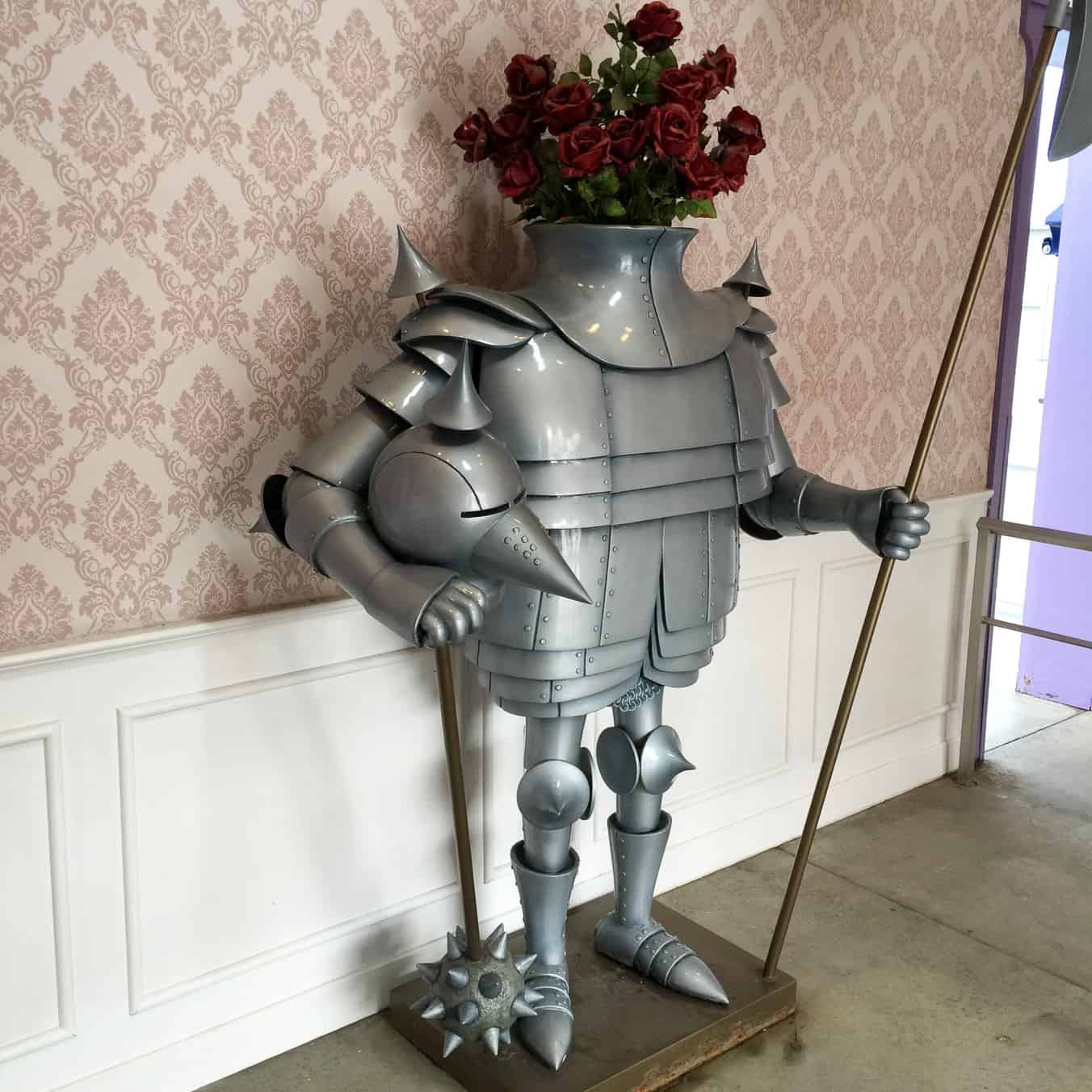 Which brings me to this…the great thing about Universal Studios is that it's fun for everyone of all ages. There is something for everyone…from adults to teens to littles, there's something.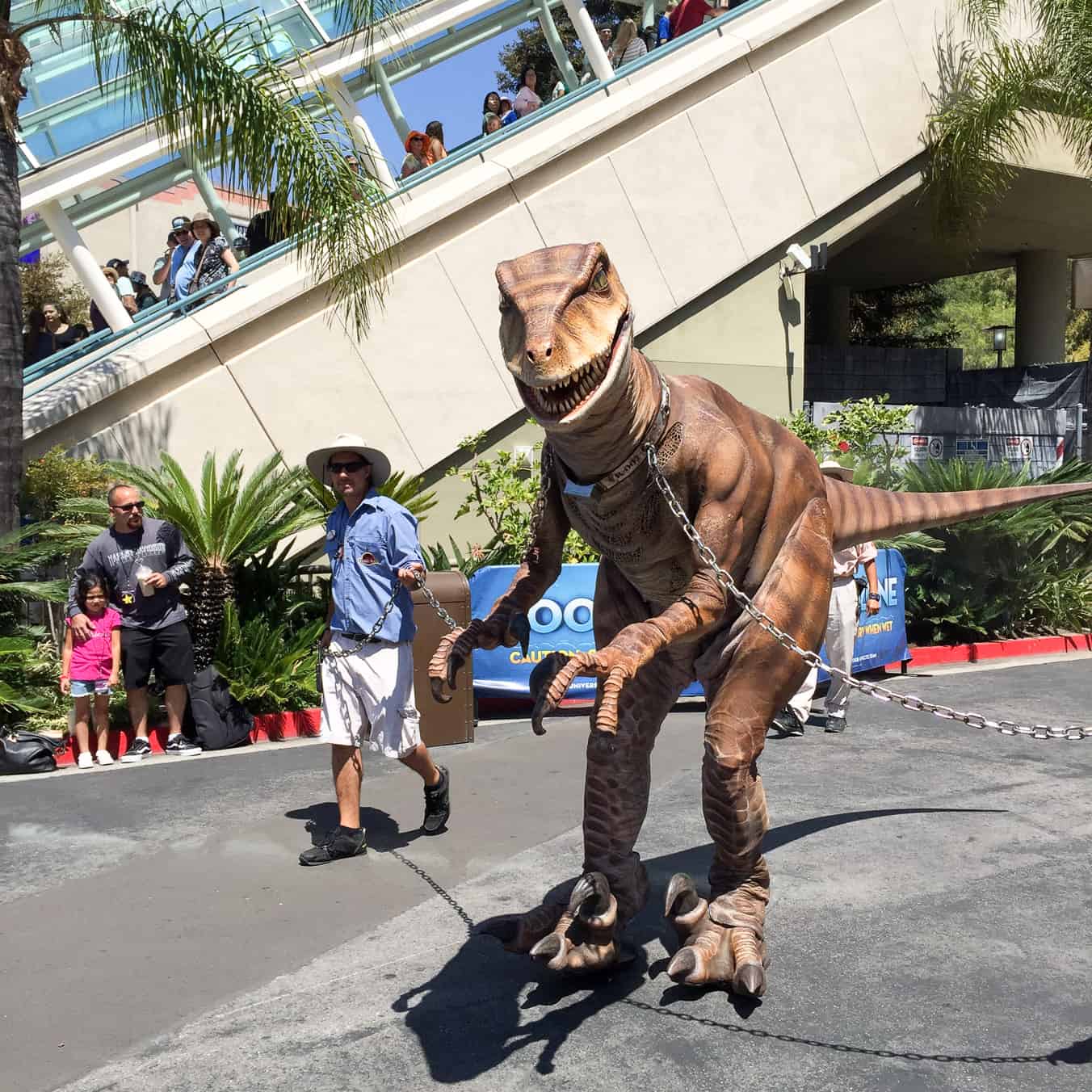 The biggest thing we know is that the line ups are worth the wait…because when you get a family picture like the one below (we're in the second row from the bottom), it's worth every second.  I mean, just look at my little guy in the middle hahaha!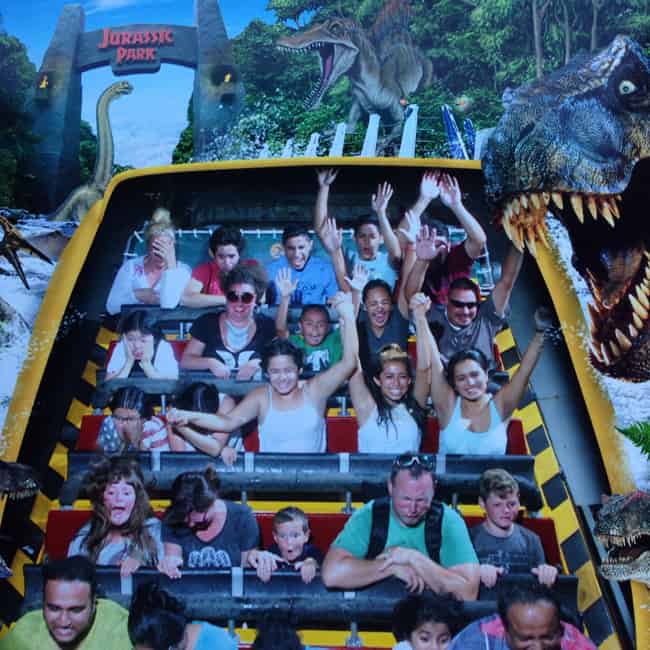 We loved our time at Universal Studios Hollywood so much, we're sharing some tips for making the most of your own visit to this amazing park!
11 Tips For Visiting Universal Studios Hollywood
There is a lot to do and see at Universal Studios, and because we only had one day to visit, we had to maximize our time.  But we came prepared (see tips below) and enjoyed our day very much.
Buy Entrance Passes Online
If you don't want to wait in line to buy entrance passes, consider buying them online ahead of time. This is a huge timesaver…you don't want to start your day in an entrance line.
Be prepared.
Take a backpack and pack it with sunscreen, sunglasses, a hat and a sweater in case the weather changes. Wear comfortable shoes because you'll be doing A LOT of walking.  Make sure to drink a lot of water.  And don't forget your camera, and have your phone fully charged.
Get a park map as soon as you enter.
As soon as you enter the park, make sure you grab a park map so you can plan out your visit, we referred to our endlessly.  Or download the app (see tip below).
Arrive early.
Arrive to the park early so you can get to the most popular attractions before they get too busy.  The busiest attractions were Jurassic Park, Transformers, The Mummy, The Simpsons and I'm sure the new Harry Potter and Walking Dead exhibits are now too!
There are food and drink restrictions when entering the park.  
You can bring in some food and drink items into the park (things like bottled water, baby formula, small snacks).  For a full listing refer to their website here.
Buy a reusable drinking container.
You can buy a reusable drinking container at kiosks in the park for around $12, and refills are free all day (you can all share it too – we just refilled it and shared it amongst the 5 of us)!  It's cheaper than buying $6 disposable water bottles every hour for all of us!  And they make great souvenirs.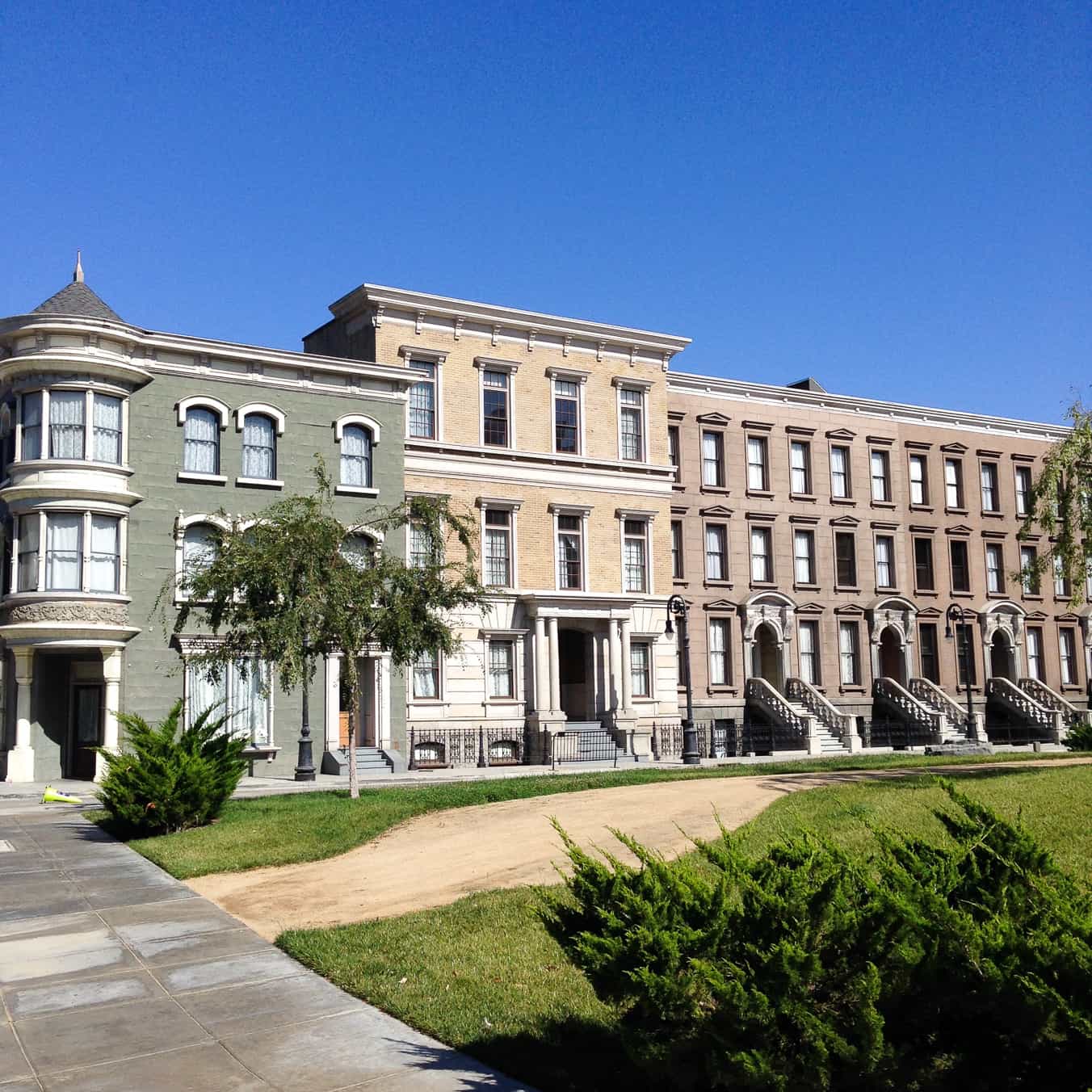 A peek at the site tour
Take the Site Tour!
This is a must.  You will see and learn so much about the park…this tour was a favourite with our family. You'll see so many familiar buildings and sets from movies and TV shows.
Be prepared for line ups.
This is a big one.  You are going to stand in line, it's just the way it is.  The line ups to the popular attractions were huge.  Huge.  BUT, I do have to say that they were managed really well.  Sometimes we were waiting for over an hour (close to 2 for some), but they seemed fast.  In most of the line ups there are kiosks to buy food and snacks (even beer!), often there are activities and entertainment to keep you occupied.  And if it's a hot day, there are misters to help keep you cool while you wait.  Line ups are no fun to wait in, but honestly Universal Studios managed them the best I have ever seen.
Download the app.
Download the Official Universal Studios Hollywood App.  With the app you can track wait times for all attractions and shows, it will send you alerts when a line time reaches the time you want, you can set reminders for start times of shows, use the park map, create an itinerary for your visit and more!
Consider 'Front of the Line' passes
If you want to skip most of the lines and get to the front of the line, you can purchase 'Front of the Line' passes for an extra $100/person.  Yikes.  We didn't do this and even though the lines were long, we still wouldn't buy them.
Start early and stay until the park closes.
You can see the whole park in one day, but get there early and stay until it closes.  It's a long day, but it is worth it!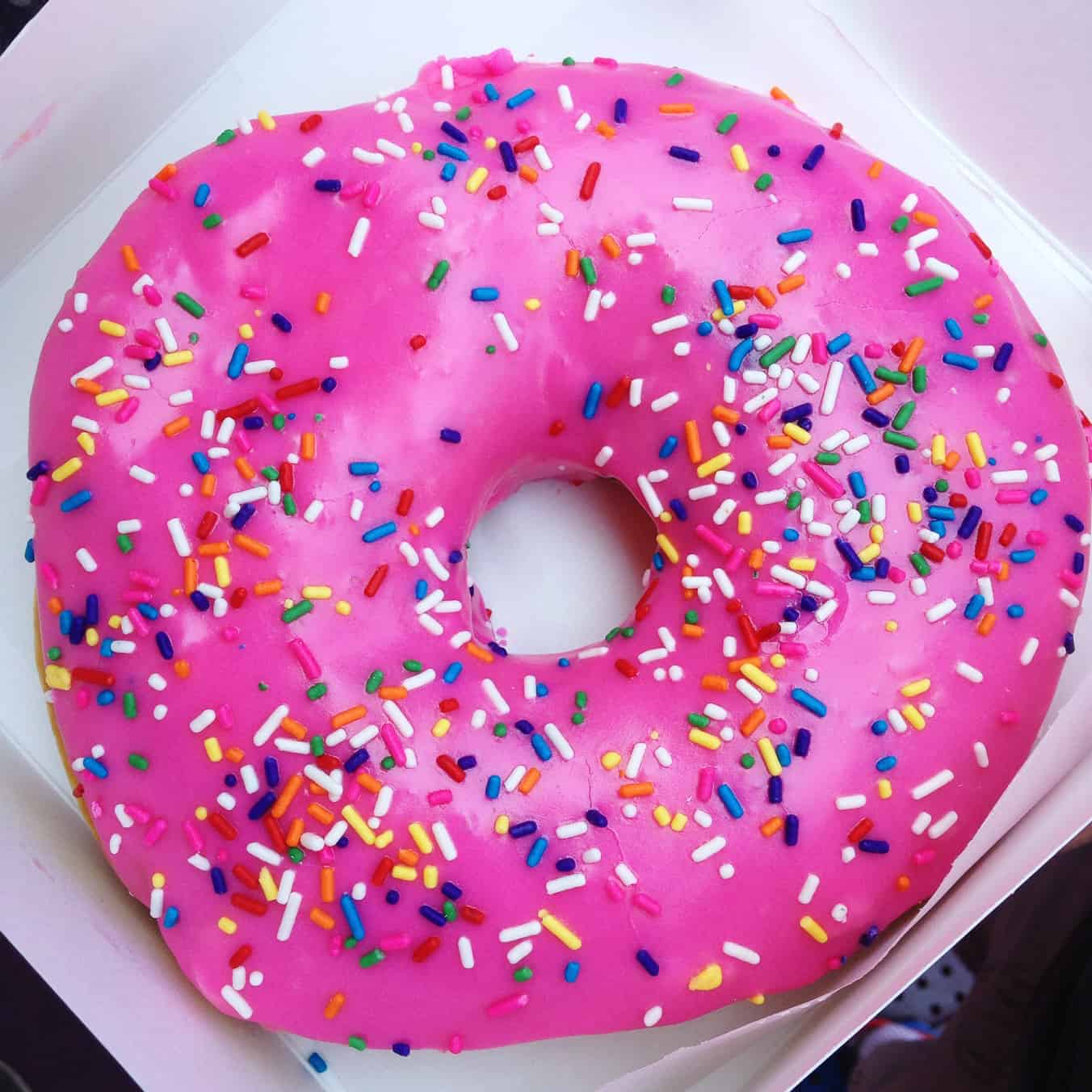 Oh, we have to share one more tip as a bonus…make sure you get one of the Homer donuts from the Springfield attraction!  Deeeelicious.
For more information about Universal Studios Hollywood visit their website.
More California Places to Visit: