7 Reasons to Attend Christmas in November
If you love Christmas, and food, and holiday decor, and fresh air, and people, and friends, did I mention food?, then you will, without any doubt, love Christmas in November at the Jasper Park Lodge!  If you ever have the chance to go, go.
Christmas in November is a food, craft and Christmas dream.  Over a span of 3 days, you will celebrate and welcome the holiday season with amazing food, drinks, entertainment and holiday inspiration!  You will have the chance to mingle with famous chefs, meet new friends, taste delicious food, dance, make a Christmas craft, get tips on how to decorate for the holidays, do a wine or drink tasting…it is endless holiday fun.  This is an amazing event to attend with your friends or loved ones…make it a tradition!
And if I haven't yet convinced you that you need to go, here are 7 reasons not to miss Christmas in November:
1.  It's at the Jasper Park Lodge.
Christmas in November takes place at the Fairmont Jasper Park Lodge, located on the shores of Lac Beauvert. I love this setting.  The mountains and lake are beautiful, the air smells like trees, you can hear the wind and trees and the quiet.  It's so lovely.  Not to mention that you get to stay in charming cedar chalets.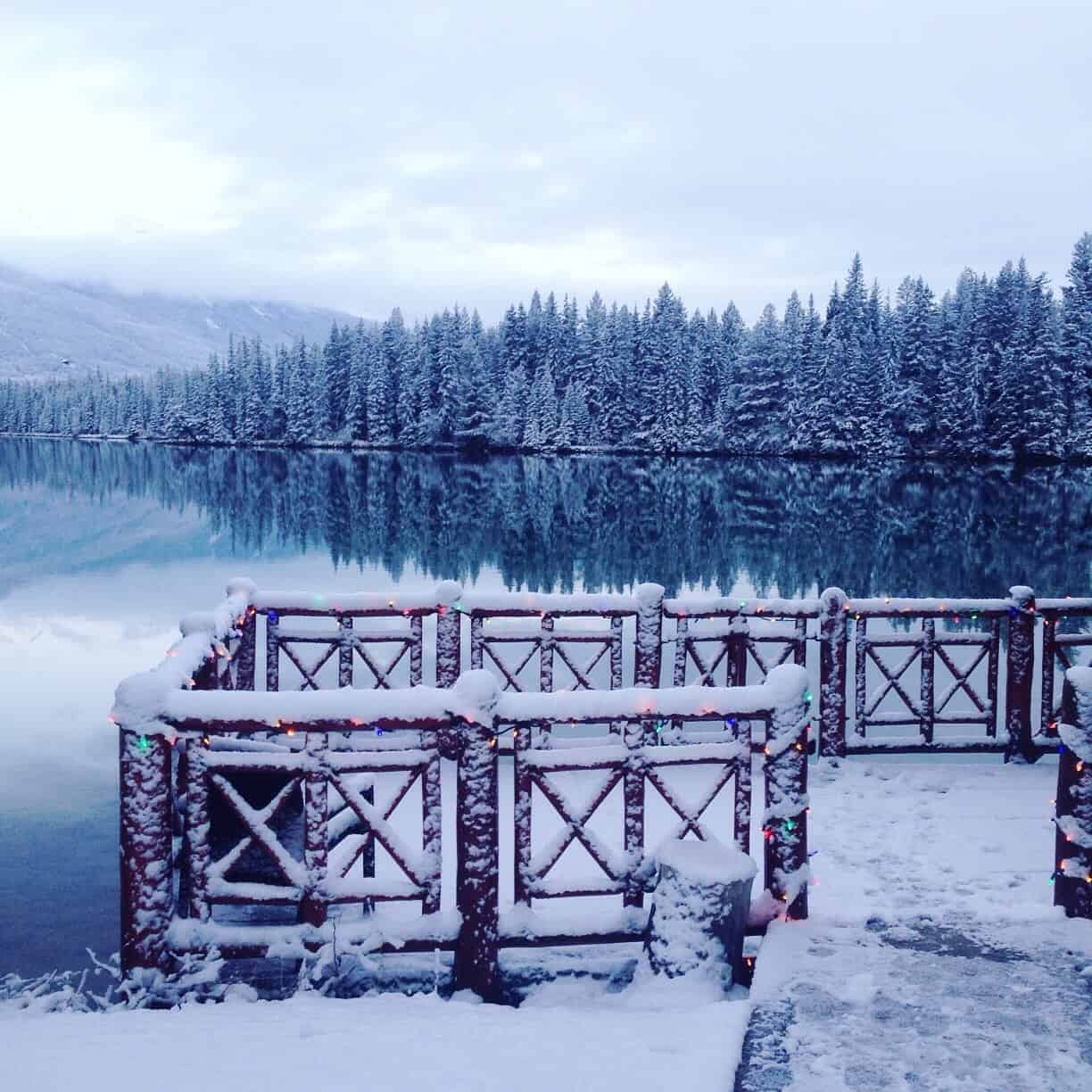 Lac Beauvert after an overnight snowfall.  This morning took my breath away!
2.  The party starts as soon as you arrive!
My favourite, favourite moment of Christmas in November is the arrival to the Fairmont Jasper Park Lodge.  You are greeted with the scent of wood burning fires, Christmas carols in the air, gorgeous Christmas decor everywhere…it's stunning.
It is at this welcome moment that you will begin your weekend of All. The. Food.  As you enter the lodge you are greeted by smiling Christmas in November staff who are ushering you towards mulled cider and hot chocolate and Christmas cookies!  And make sure you have a cookie, because they're delicious, and this is no time to be counting calories. 😉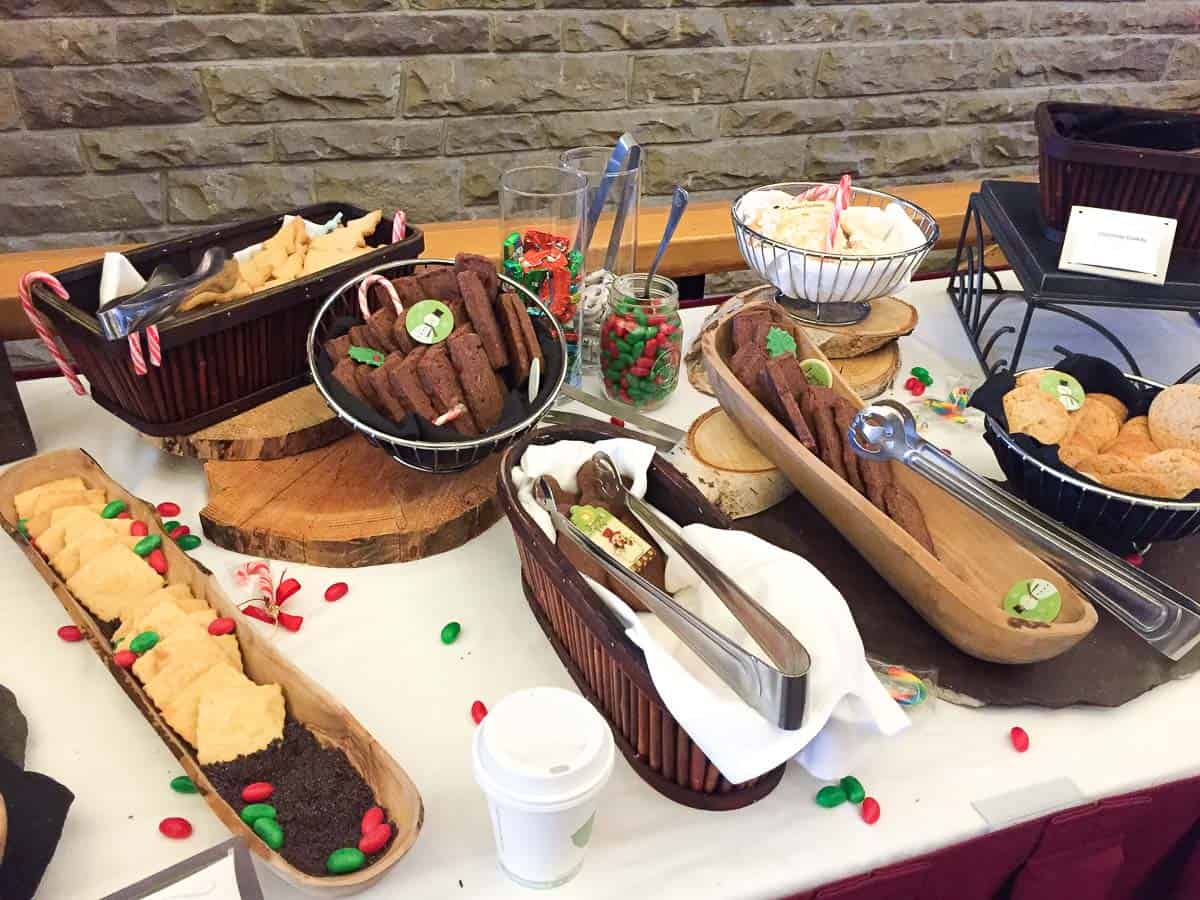 The hot chocolate and cookie bar, welcoming you to your weekend of food!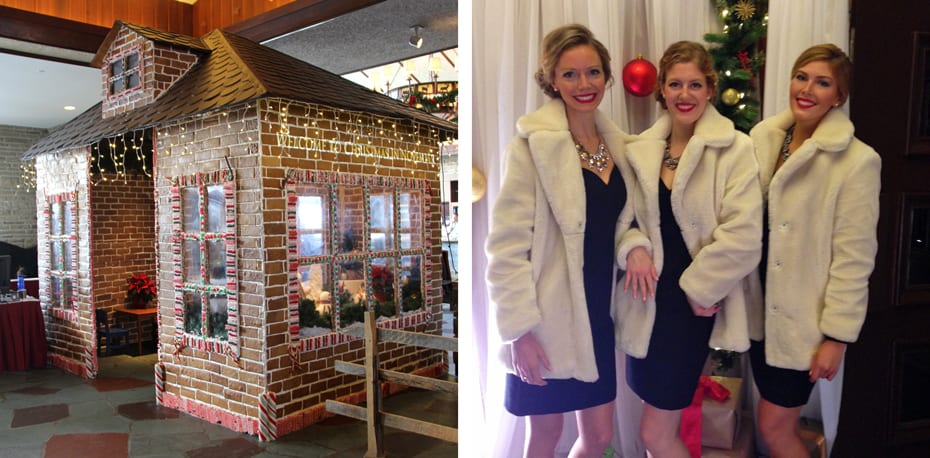 3.  Get up Close and Personal with Celebrity Chefs
When you book your spot at Christmas in November, you will have the chance to book all of the sessions that you want to attend.  There are so many different options from cooking classes, to crafting sessions, to wine tasting, to mixology.  And they are fun.  The best part of these sessions, aside from all the food sampling, is the opportunity to get up close and personal with the celebrity chefs, which over the years have included Elizabeth Baird, Anna and Michael Olson, Roger Mooking, Vikram Vij, Michael Smith, and many many more.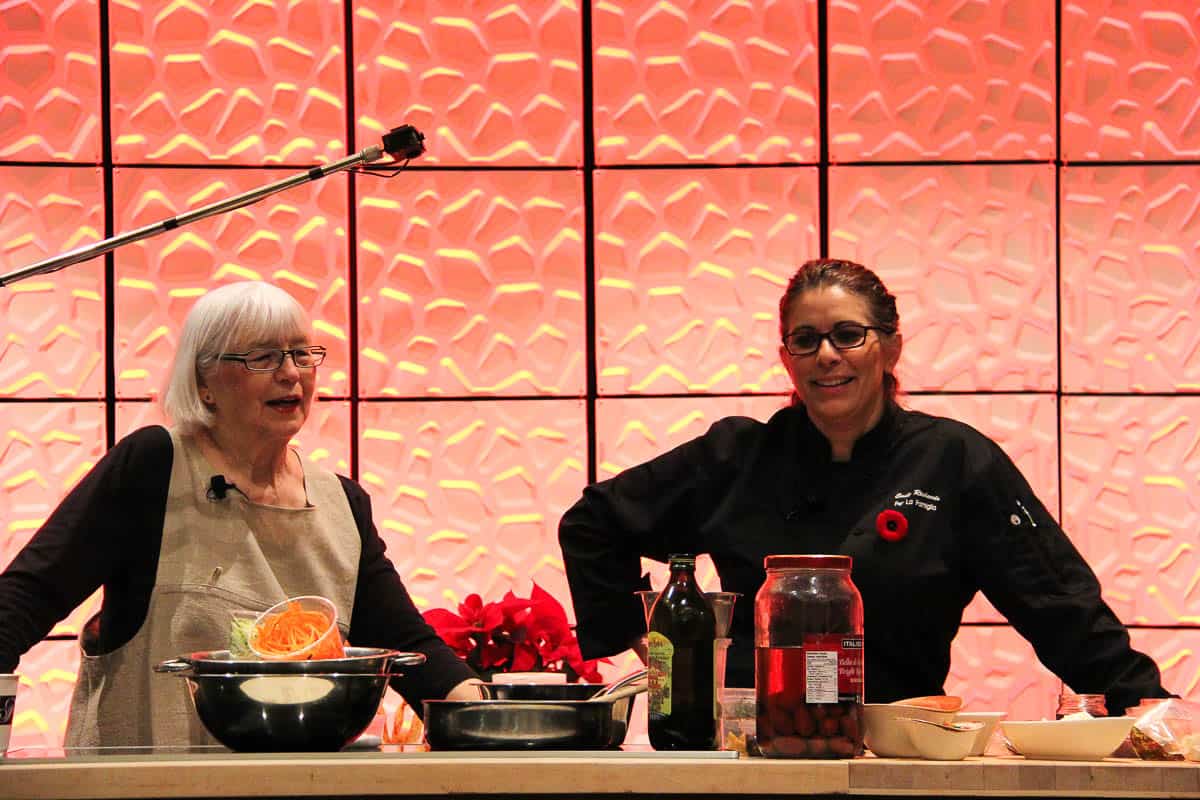 Canadian Icon Elizabeth Baird and Emily Richards.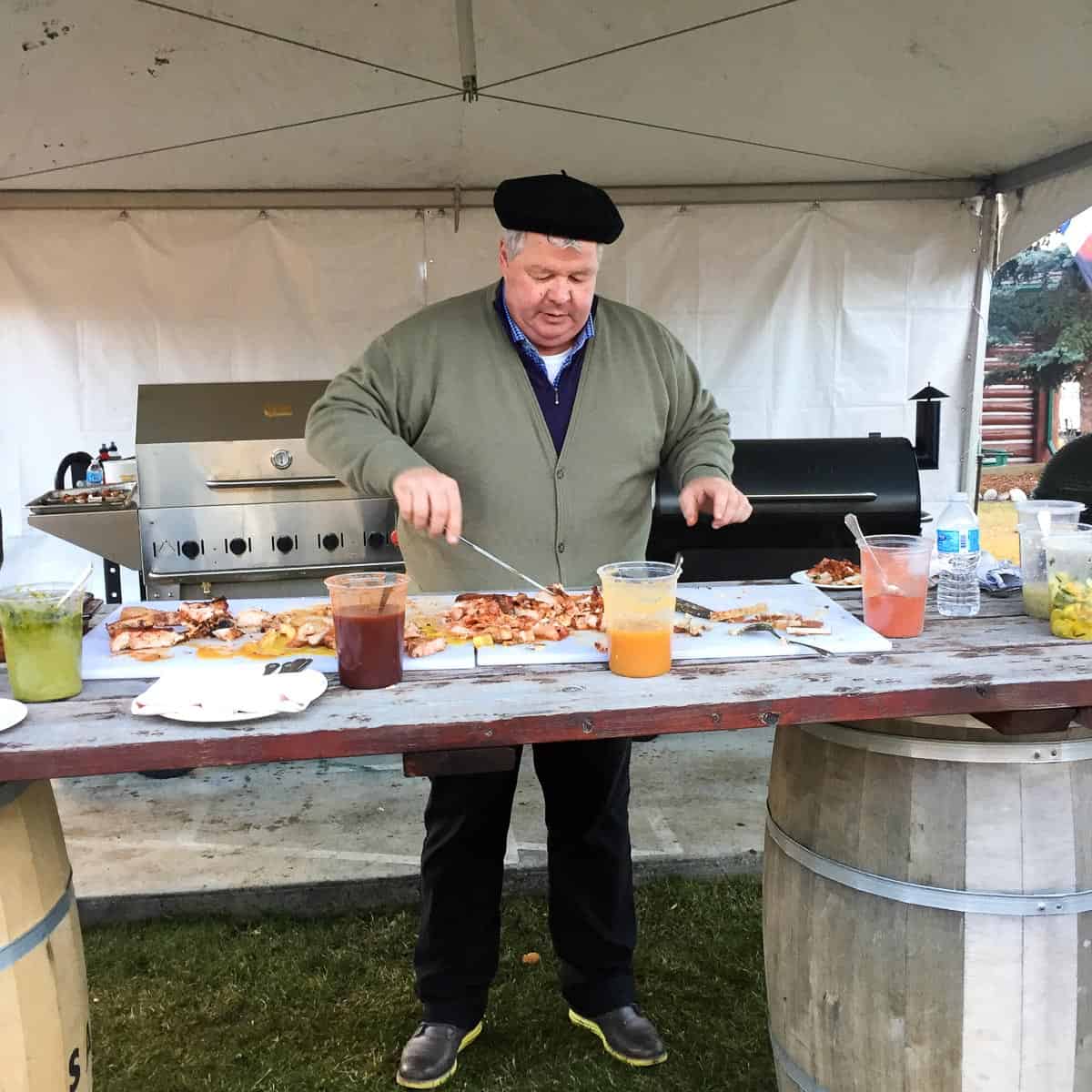 Michael Olson at the outdoor grilling demonstration.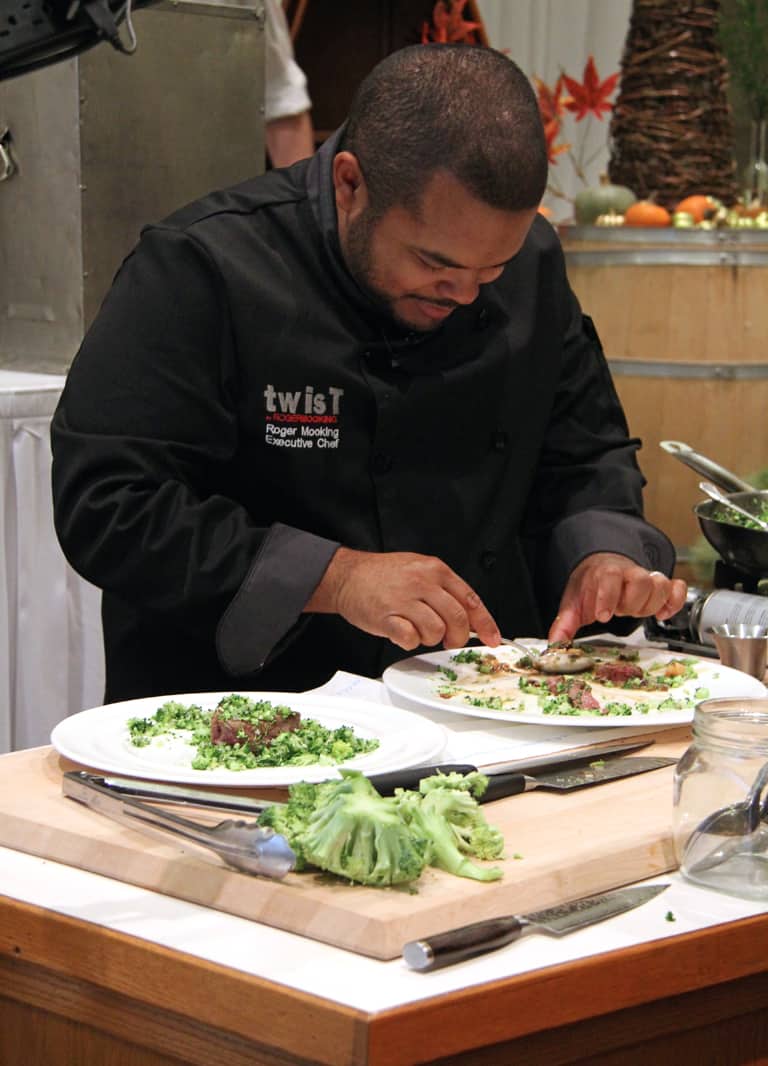 Chef Roger Mooking cooking up something delicious!
4.  You will leave stuffed.  The Food & Drink is Amazing.
One thing I know for sure about Christmas in November is that you will not go home hungry.  You will start eating the second you arrive, until minutes before you leave on the last day.  Aside from brunch, lunch and dinner, you will also be eating during the sessions, after the sessions and basically any time you have a spare moment.  And even after a hard day of eating, you will go back to your room to find cookies and milk waiting for you. Bring stretchy pants, friends.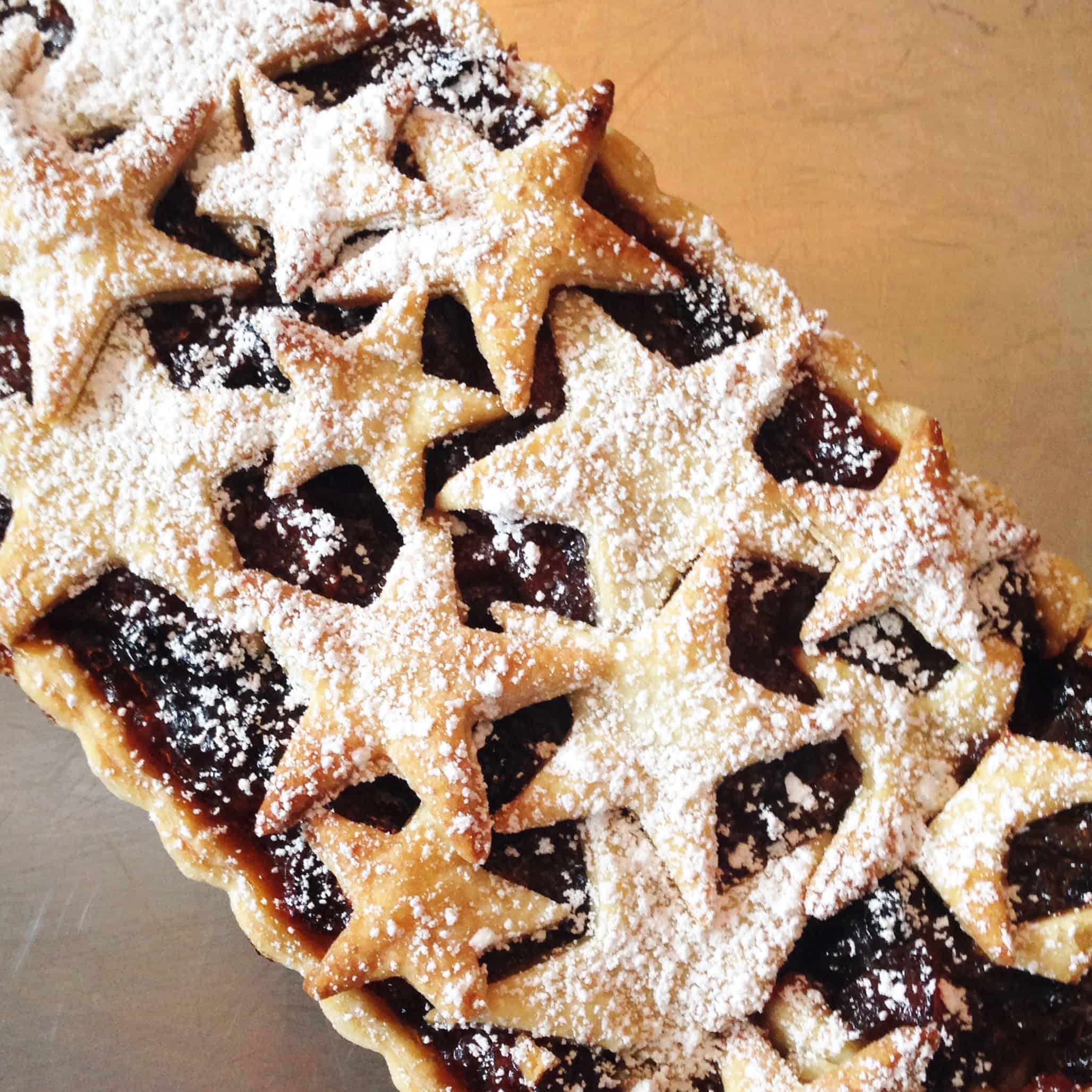 Christmas baking from one of the chef sessions.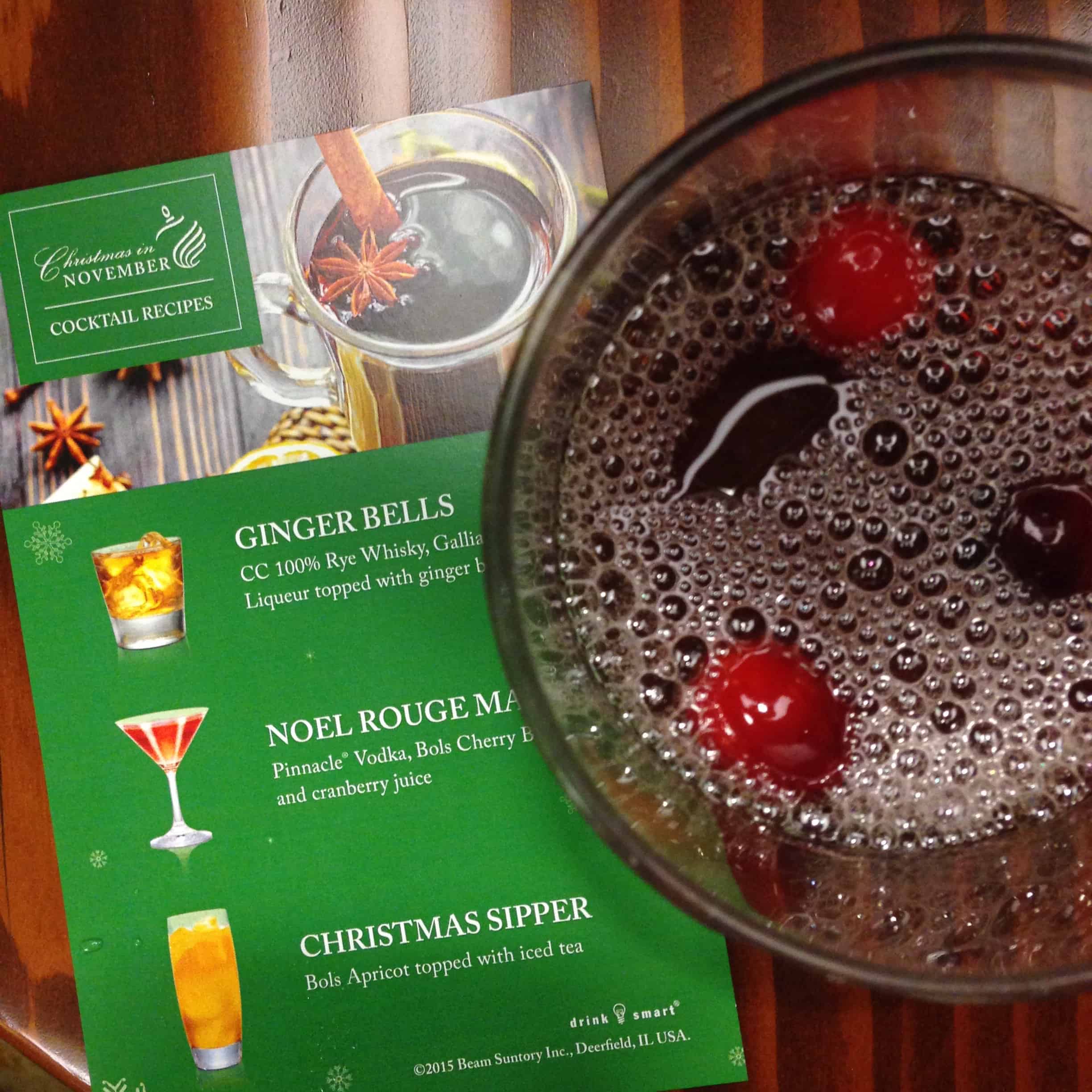 Special holiday drinks.
Homemade pasta from one of the chef sessions.
5.  The Christmas decor will get you excited for the Holidays!
The main lodge is beautiful, especially at Christmas.  The halls are all decked out in Christmas decor, from the mantels to the most gigantic tree you will ever see which resides at the centre of the lodge. Everywhere you look, it's Christmas, and it's amazing.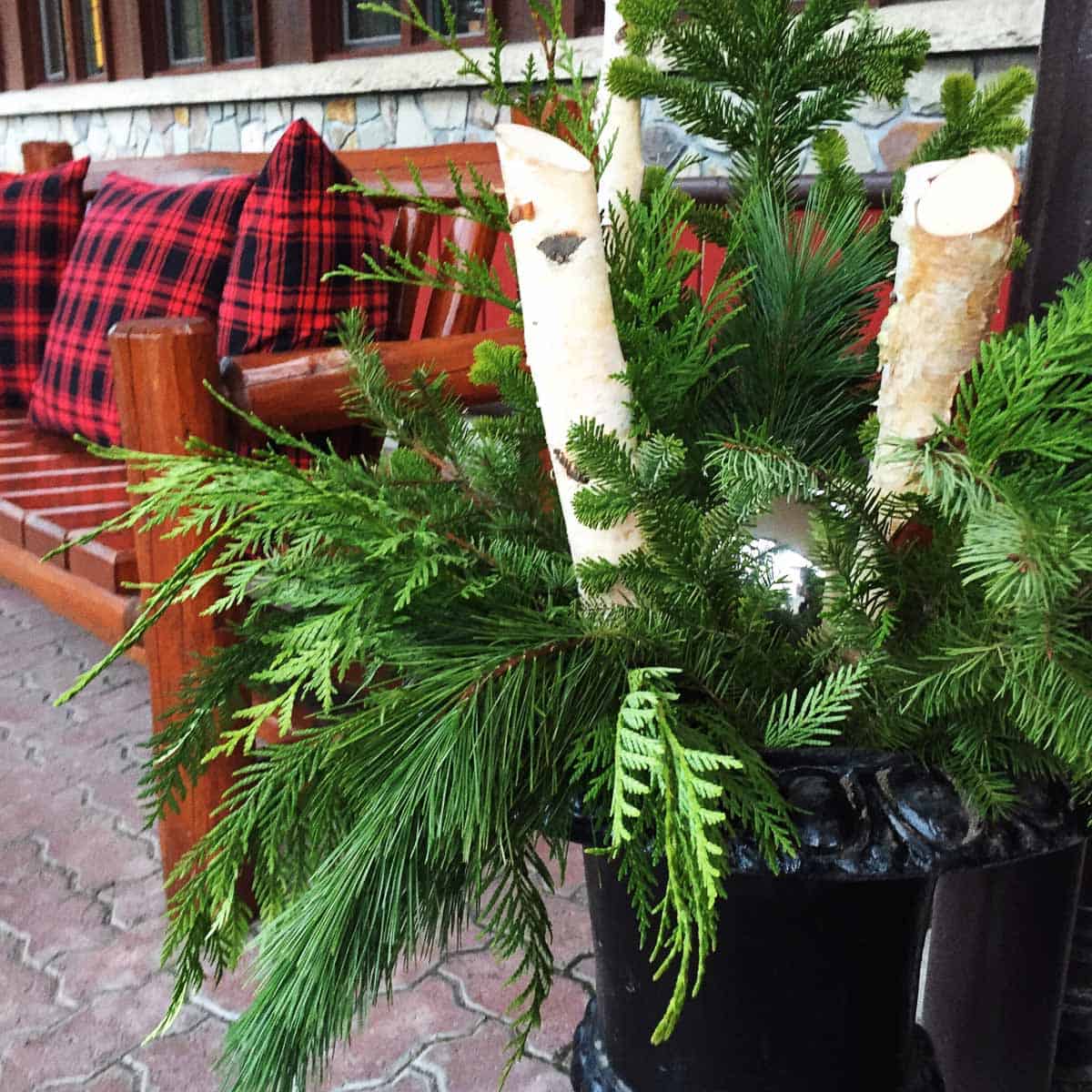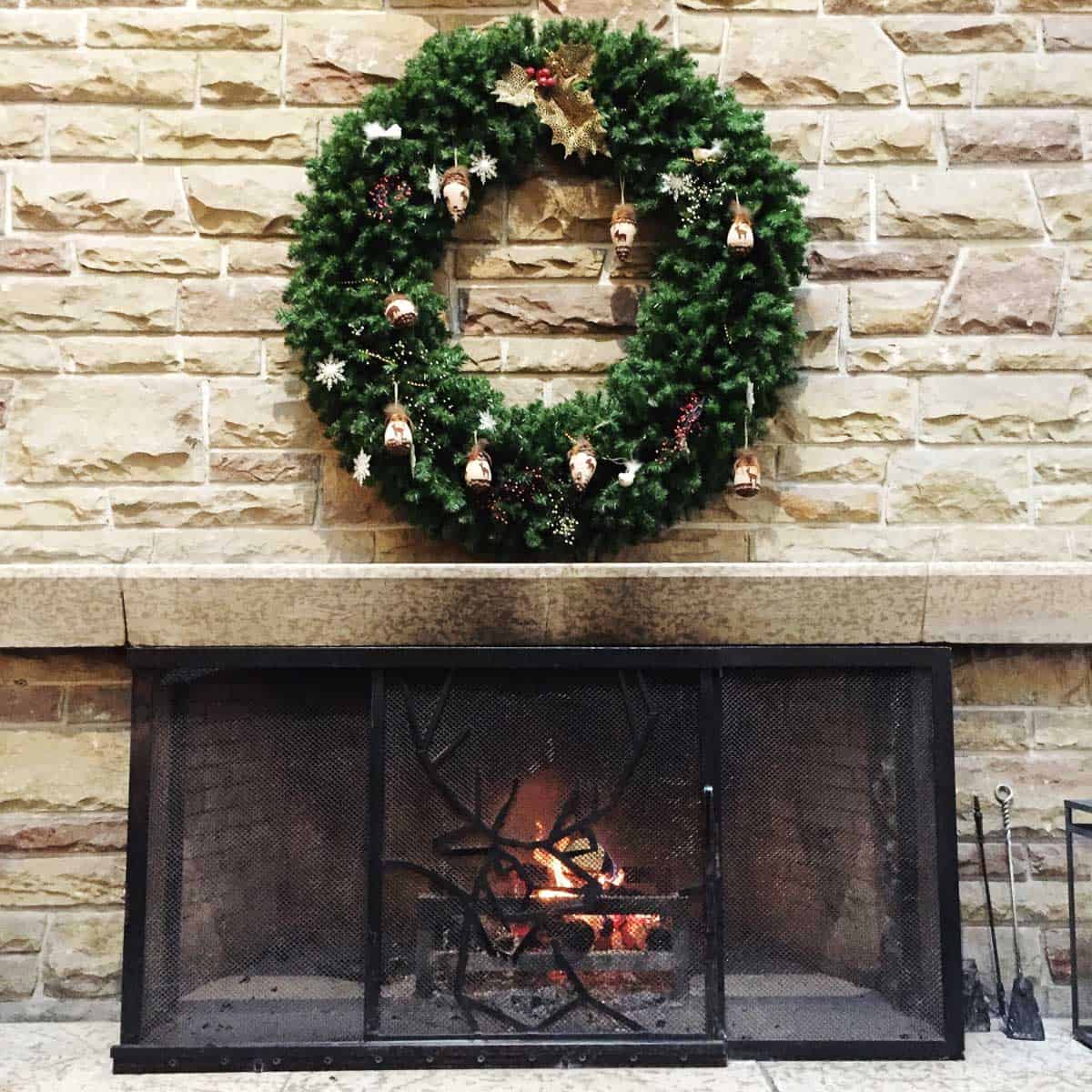 And make sure you visit The Decor Cabin.  Local designer Cory Christopher, creates a cozy and inviting Christmas retreat in one of the Jasper Park Lodge signature cabins.  And by decorated, I mean decorated.  Every square inch of the cabin is decked out for the holidays!  You will leave with a tonne of ideas to decorate your own home!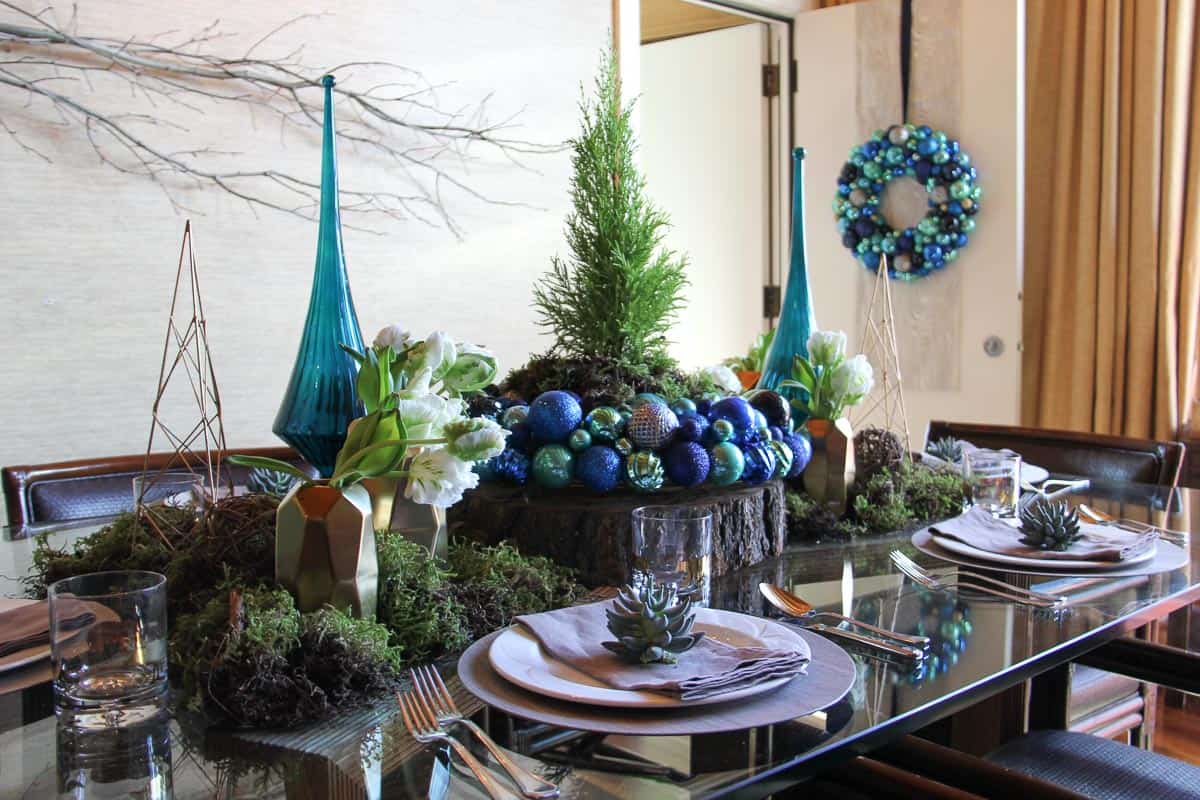 From stunning wreaths hung over the doors, to elaborate table settings, to bathtubs filled with ornaments, and drawers stocked with firewood…Christmas is everywhere in the Decor Cabin!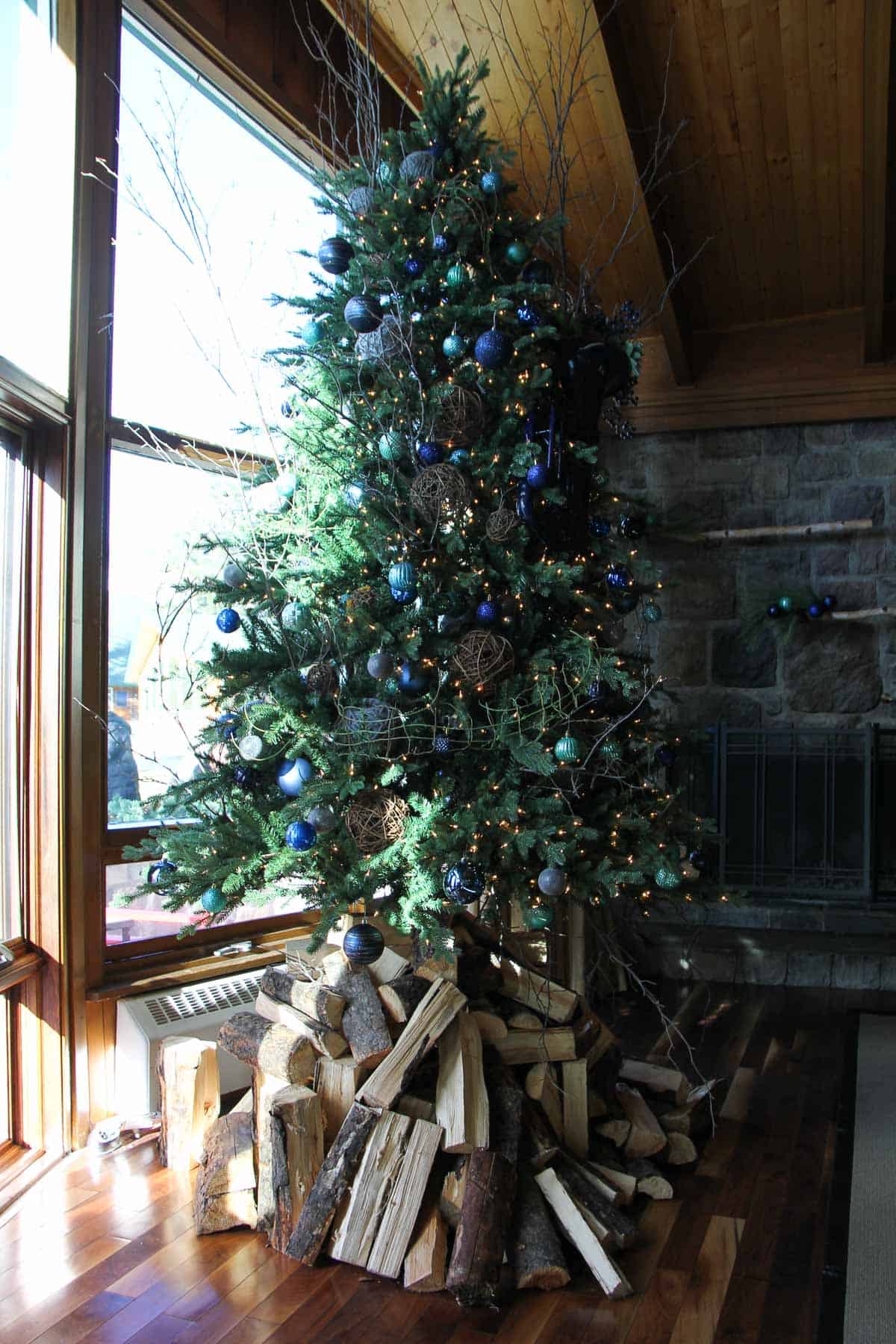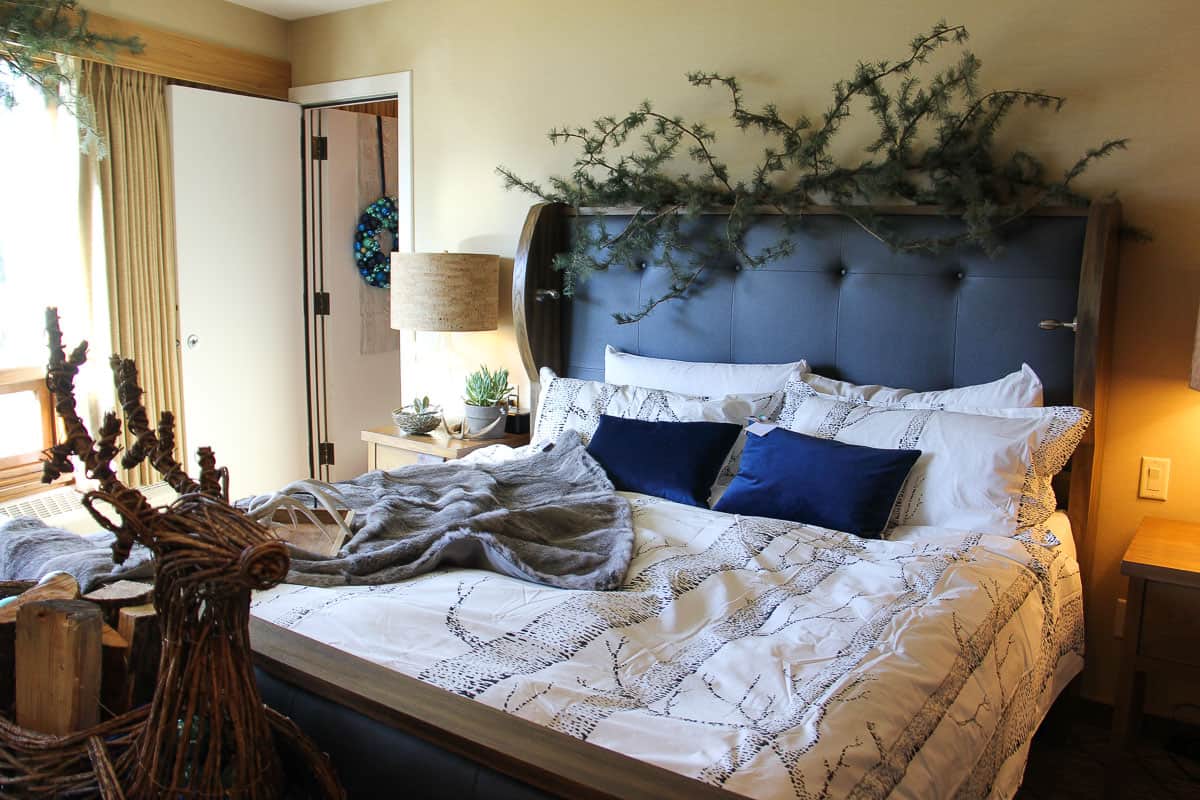 6.  Christmas in November is not just for women! The Man Cabin.
A new addition to Christmas in November is The Man Cabin.  During the day The Man Cabin offers scotch tastings, cigars, air hockey tables, and BBQ and grilling tip presentations.  And at night you can head over after dinner to meet up with friends and wind down for the night.  It's a really fun space, and a great addition for the few husbands that attend Christmas in November! And not to worry, this space welcomes men and women!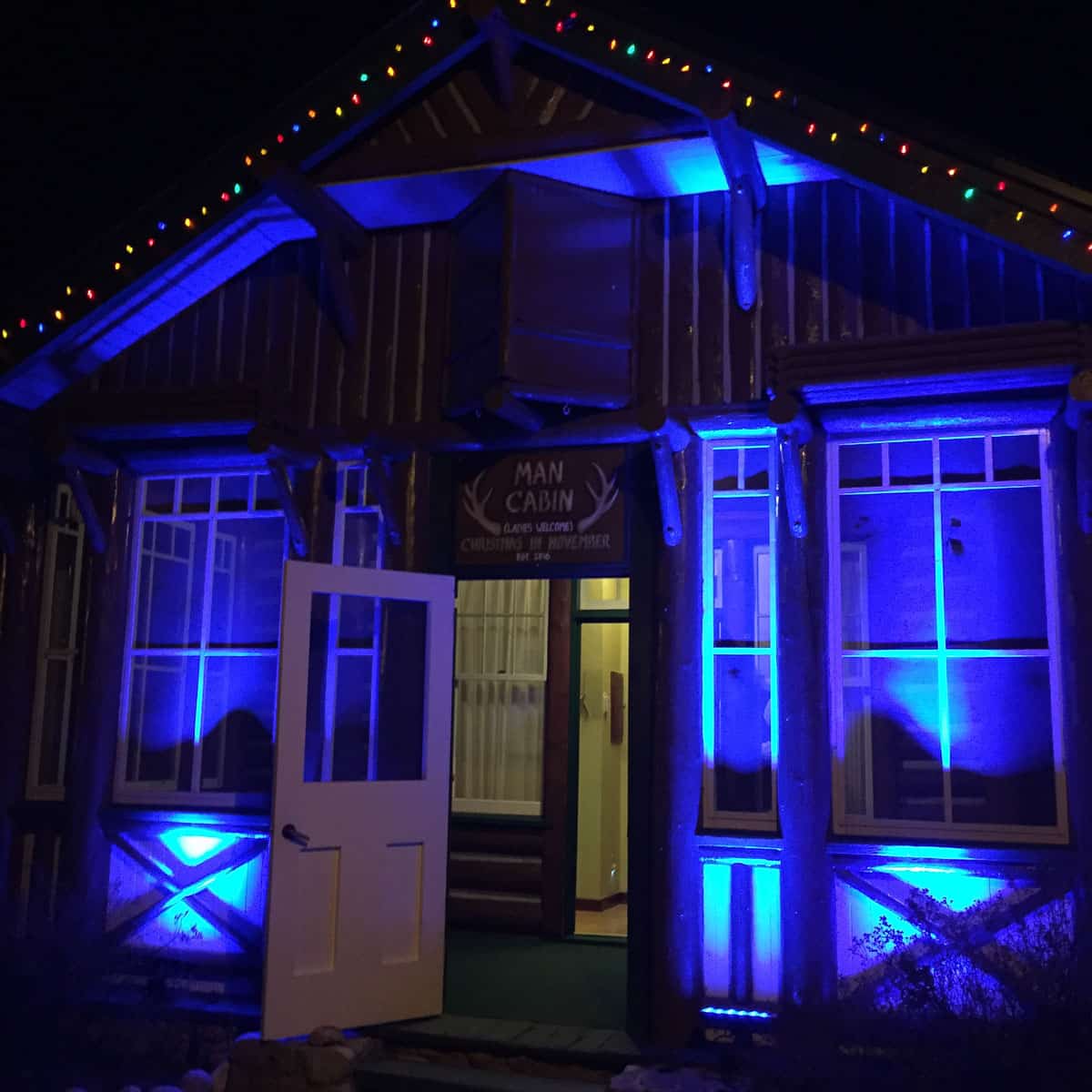 7.  It's Fun Outside the Sessions Too.
In between the sessions or before brunch or dinner, there are many things that you can do at the Jasper Park Lodge:
Take a walk along the outdoor pathways.  It's such a nice way to invigorate yourself!
Take a quiet moment and sip a winter drink in one of the big comfy chairs by the fireplace.
Pull up a chair on the outside deck of the lodge and warm up by the fire while you take in the view.
Take a dip in the outdoor pool.  It's especially gorgeous at night!
Do some Christmas shopping in the Christmas in November market, or any of the shops downstairs in the lodge.
If you have time you could book a session at the Fairmont Spa, or a hair appointment at the Wild Orchid Salon.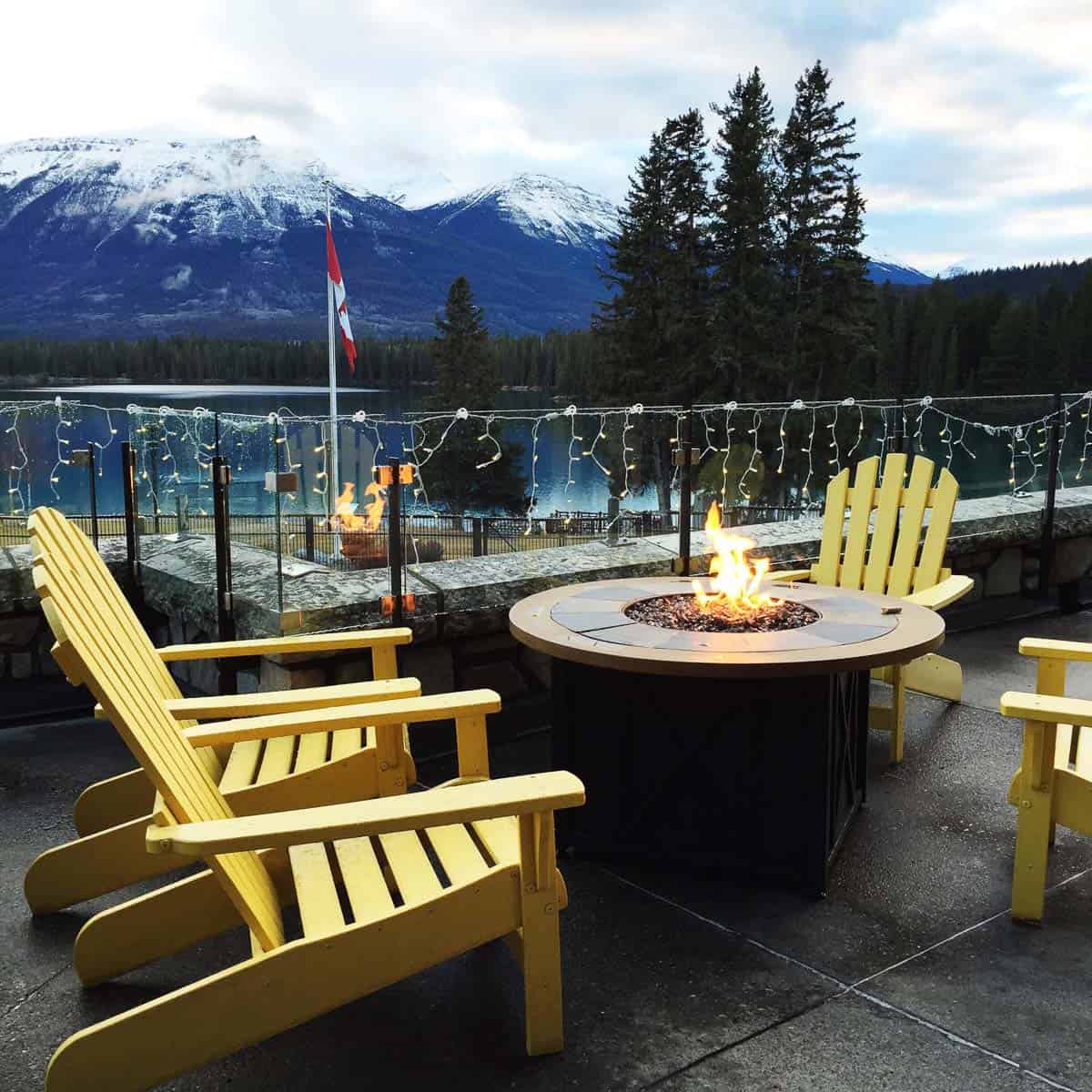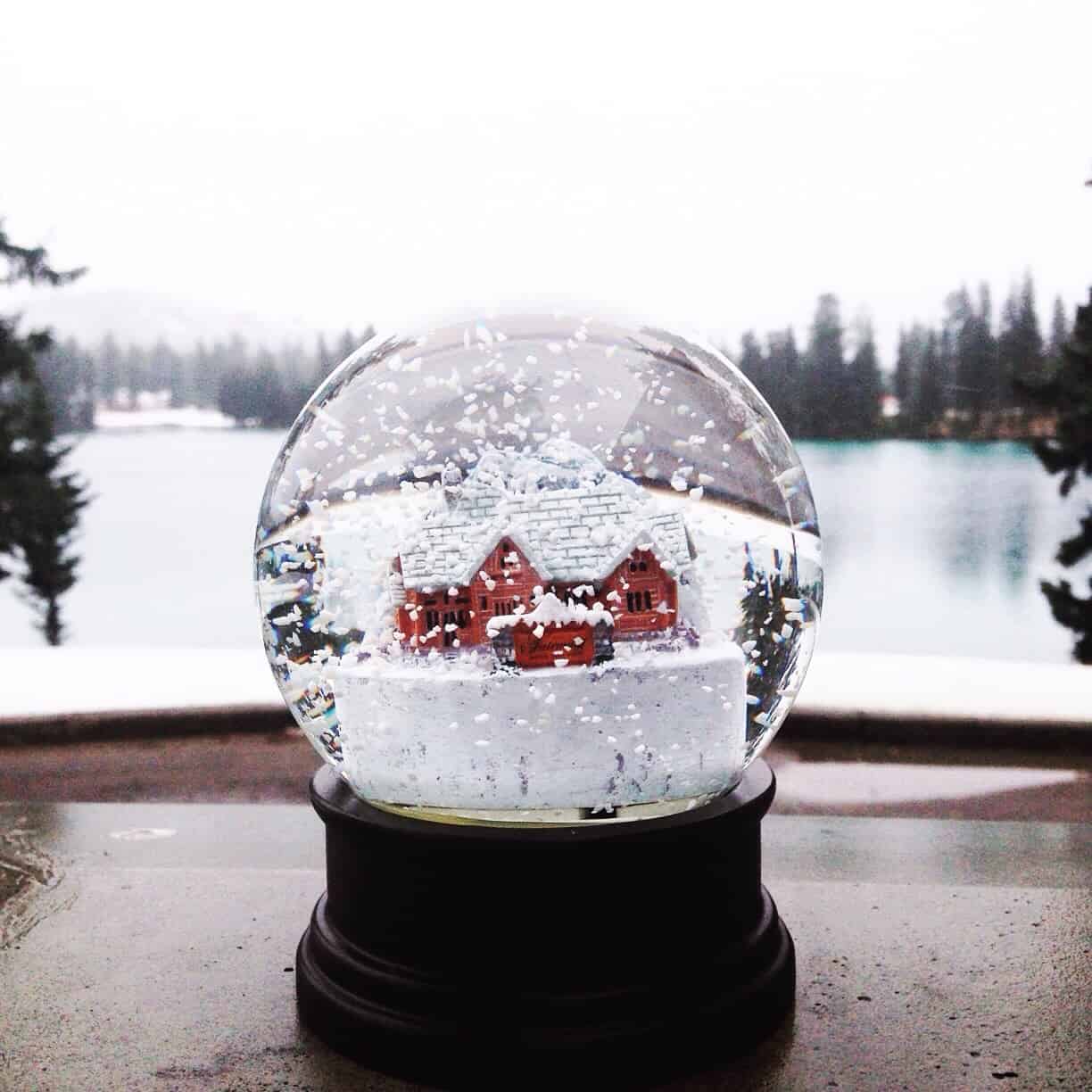 For event details make sure to check out their website for dates, times, sessions and presenters!  I hope that you have the chance to attend Christmas in November.  It is truly a magical event.  Maybe we'll even see you there!