Explore: Ice Castles, Edmonton
The Ice Castles in Edmonton's Hawrelak Park will not return for the 2022 season. 🙁
Last winter I packed up the kids and we headed up to Edmonton to visit the Ice Castles with my parents, and what an experience it was! If you have the chance to visit, you should…just for the photo ops alone! We spent a few hours there exploring the structures, taking pictures, the kids went sledding down the ice slide, we sipped hot chocolate…it was a great time!
If you're thinking about going here are a few tips and bits of information that you might find helpful for your own visit: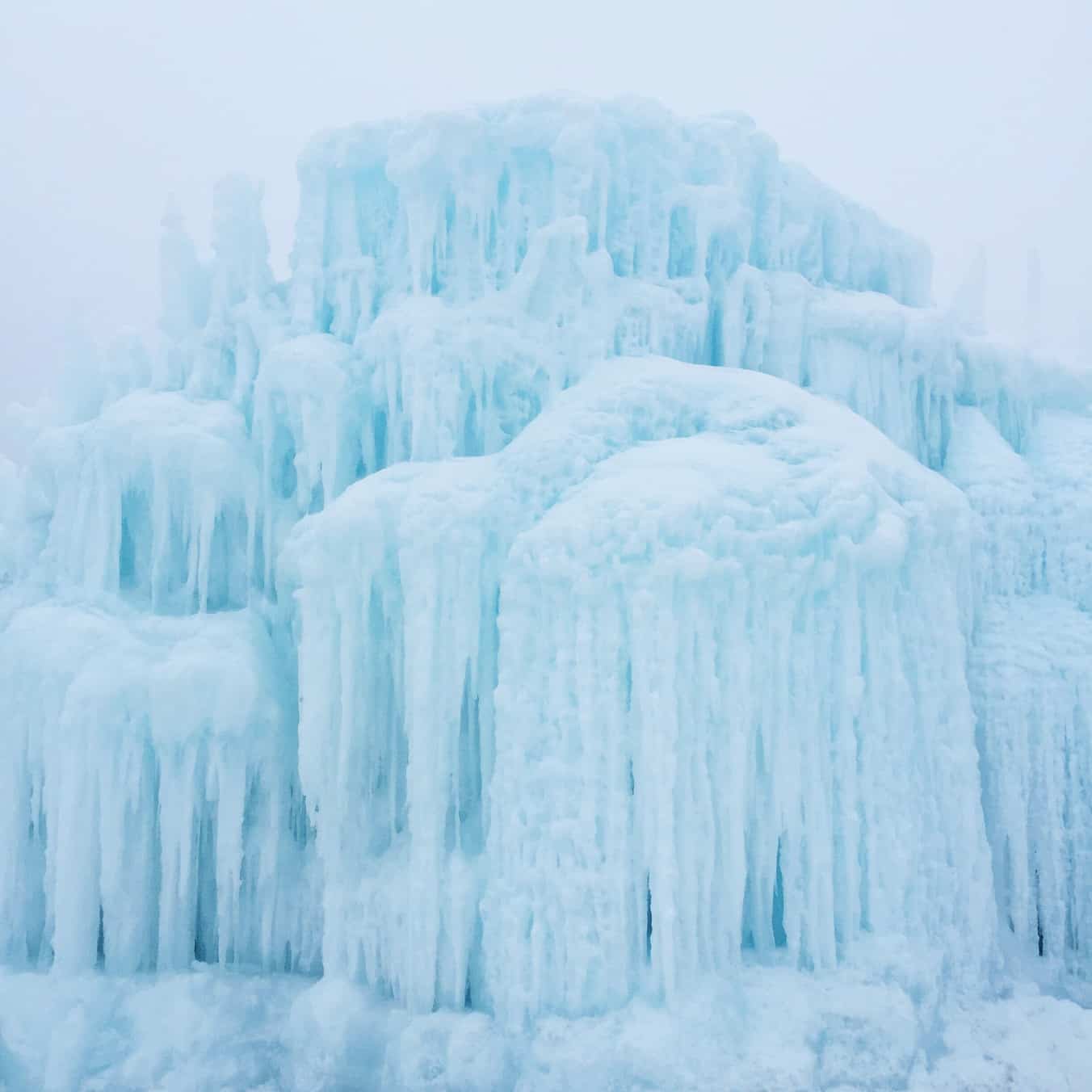 When Do They Open?
The castles are expected to open to the public in late December and depending on the weather, should remain open until at least the end of February. So you will have loads of time to plan a visit!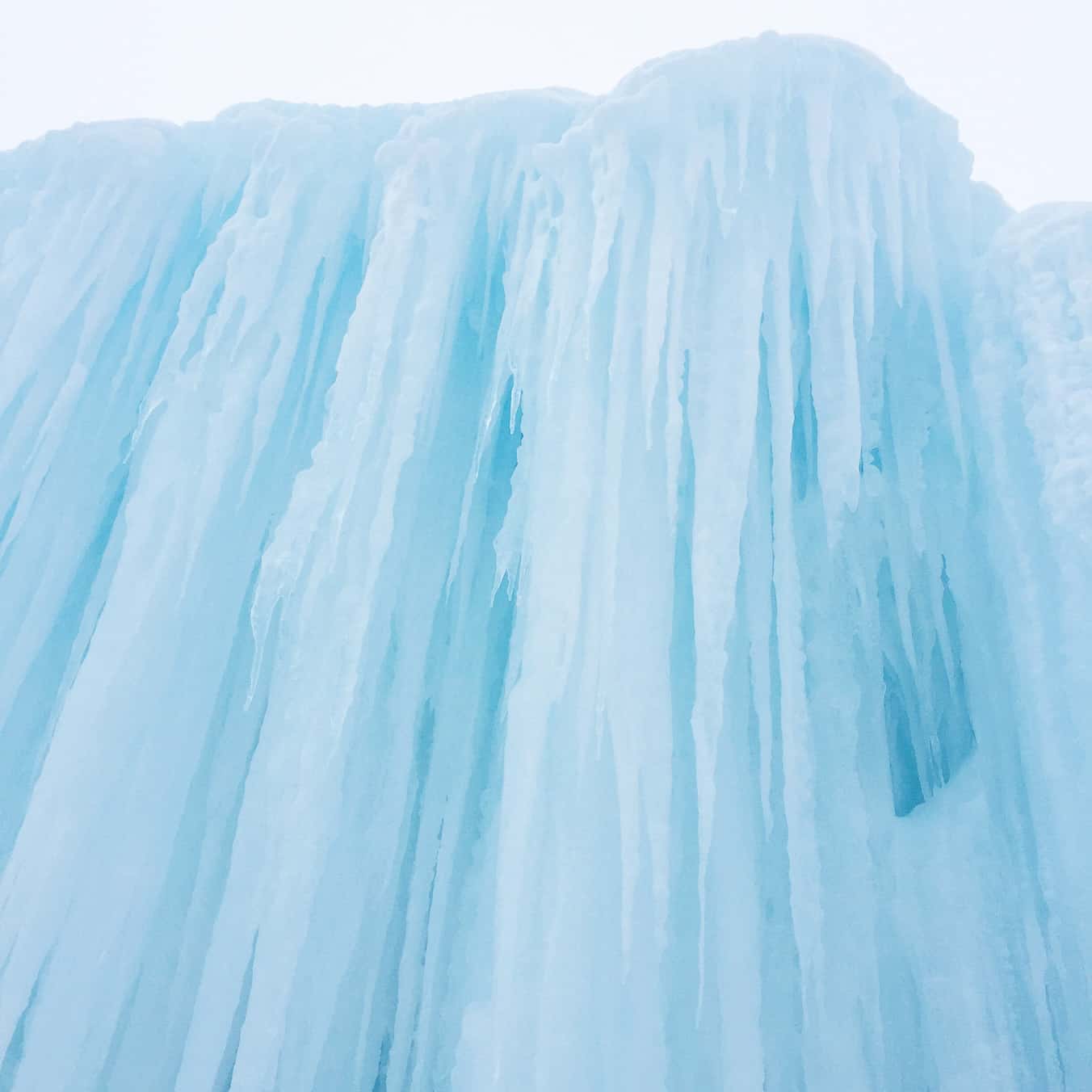 What To Expect:
The ice castles are located in Hawrelak Park, in the river valley of Edmonton. There are a number of ice structures throughout the exhibit, so you will have many opportunities to see everything, even if it's very busy. I think what surprised us the most was that we were expecting one giant ice castle, but it's actually several smaller structures, but still amazing! Plan to spend at least 2 hours or more there.
When we visited it was very busy, but the system they have in place works really well. When you purchase your tickets, you choose a window of time that you can visit, which is nice since this spreads out the crowds.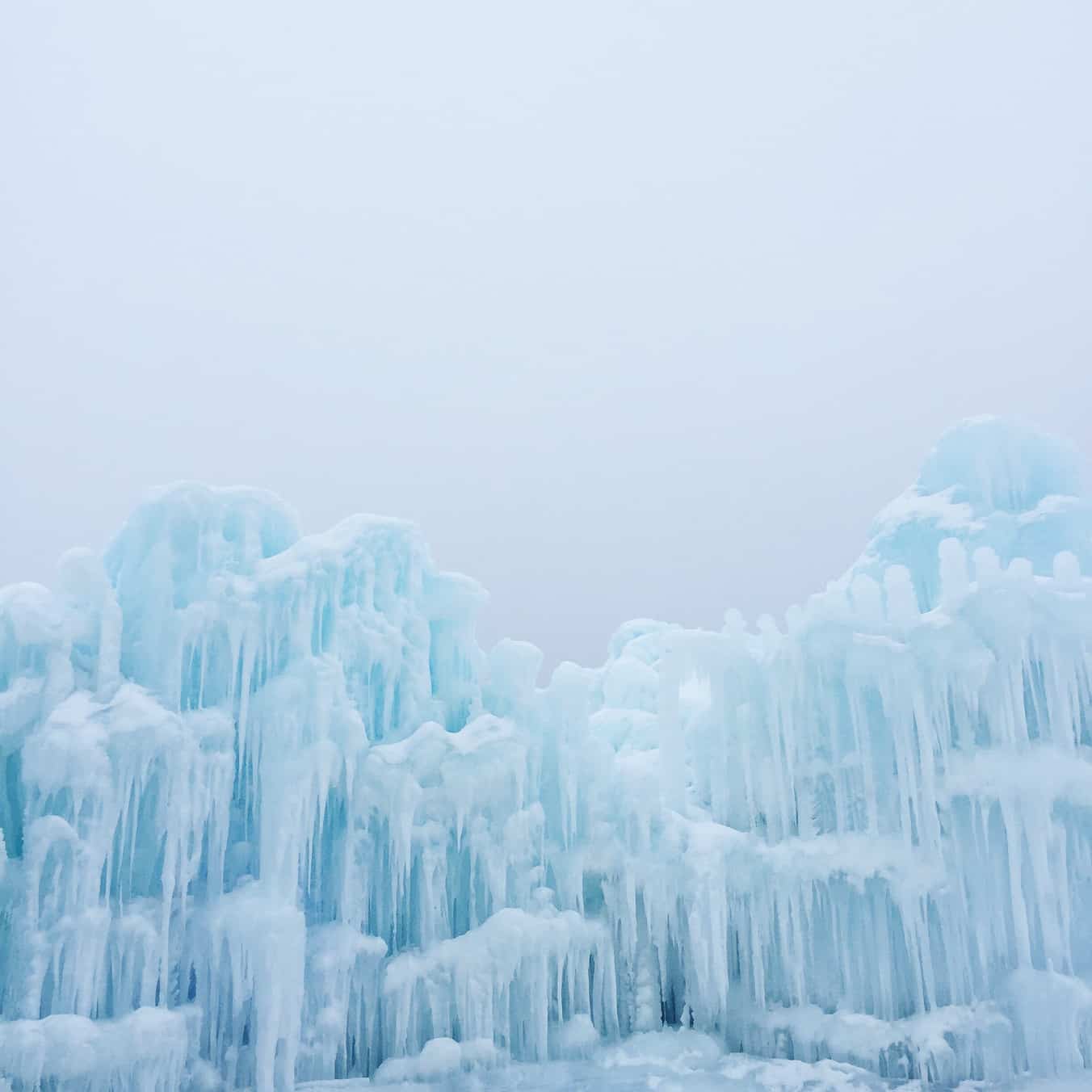 When To Visit:
We went on a Saturday during the day, in hopes of getting some pictures in the sunshine, but we actually ended up with a really foggy day. But, we quickly learned that the gloomy lighting made for some pretty fantastic picture taking! So don't worry too much about the weather, as the ice castles look amazing at any time. You can also choose to visit at night, and see the castles all lit up in the dark. We'd really love to visit at night for the experience!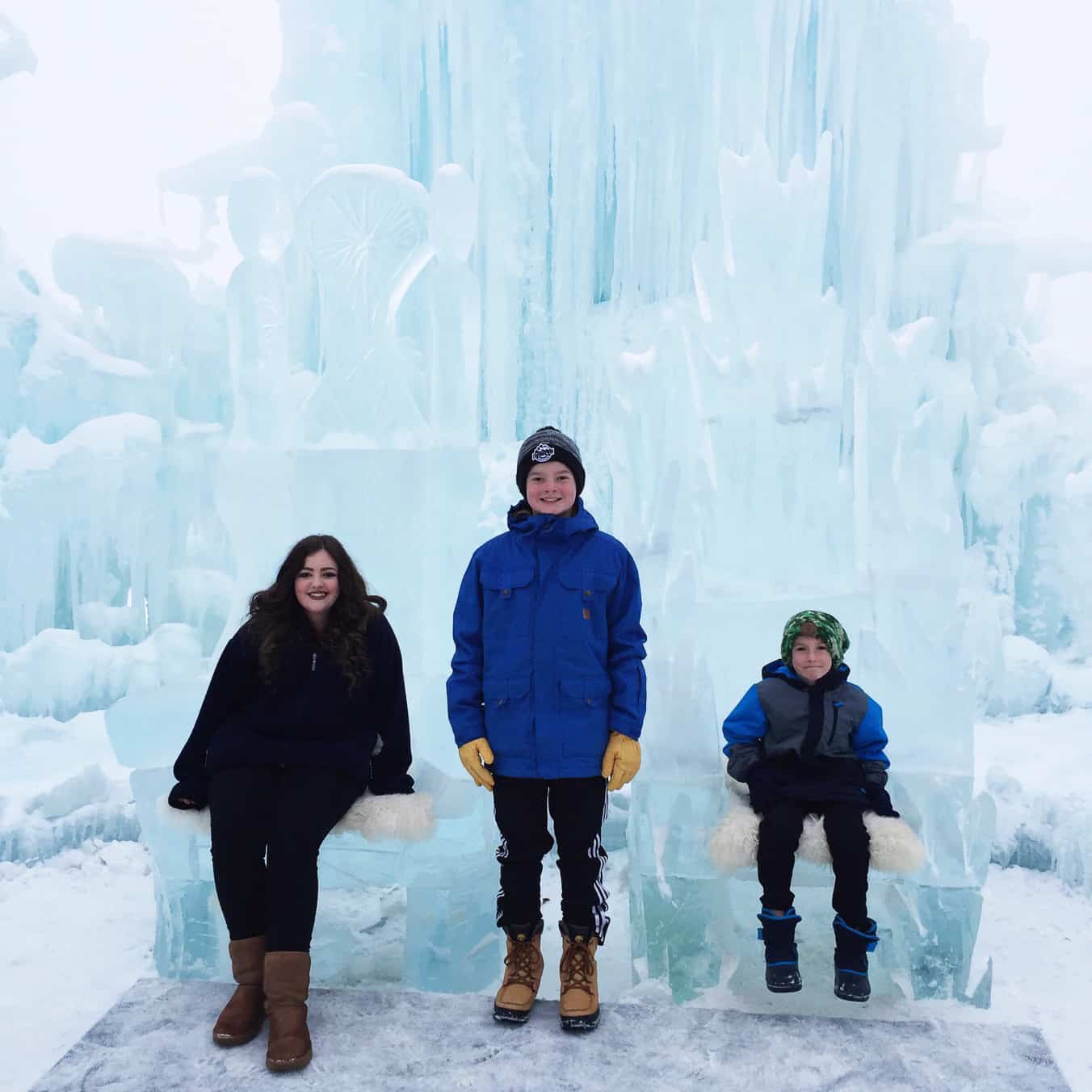 What To Bring, What To Wear
Make sure to dress warmly, wear winter boots, bring mittens and don't forget your camera! For the kids, make sure they wear snow pants because they will have the opportunity to slide down an ice slide and climb over and through a few structures. And don't bring a stroller…consider bringing a small pull sled instead. It's hard work pushing a stroller through snow!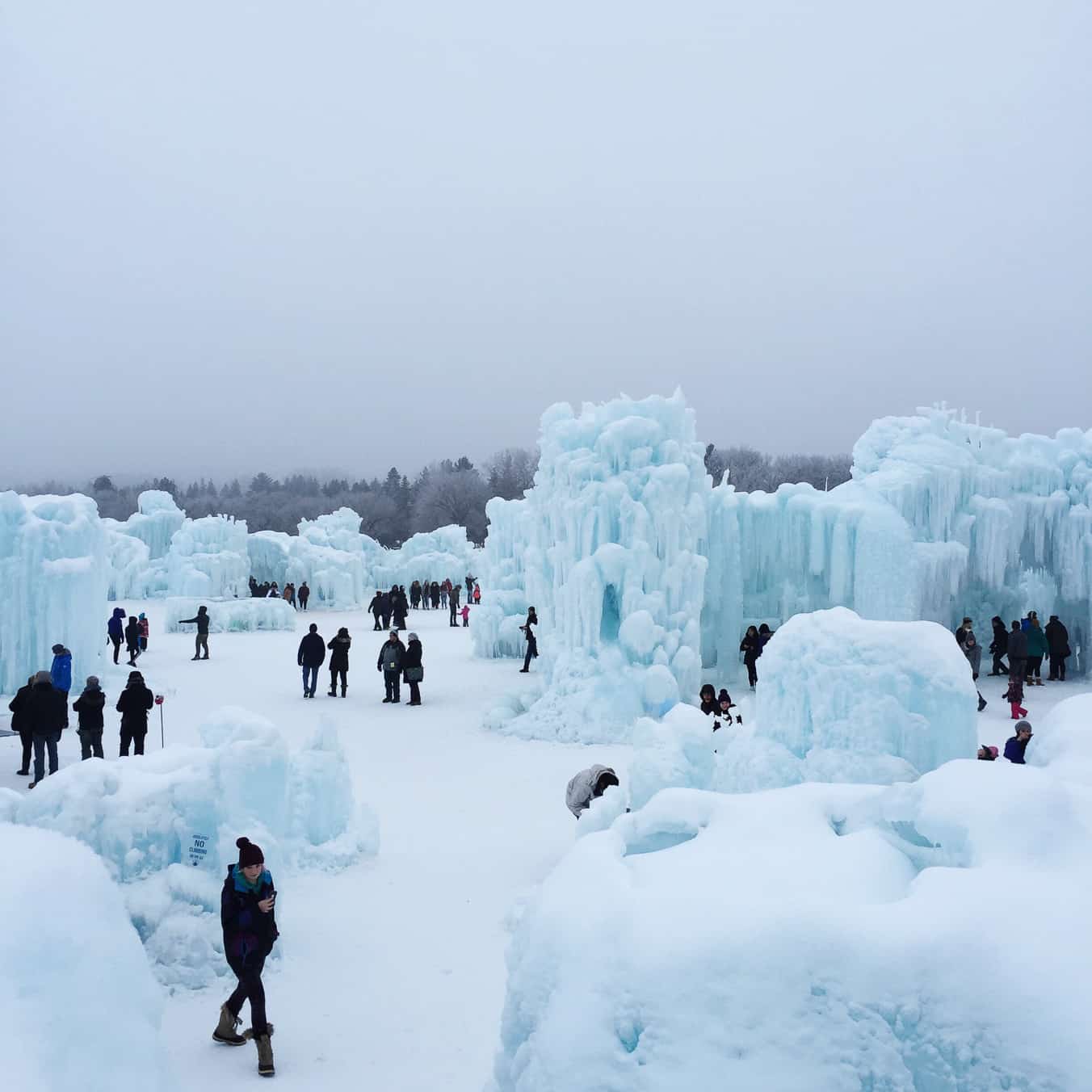 Ice Castle Visit Details: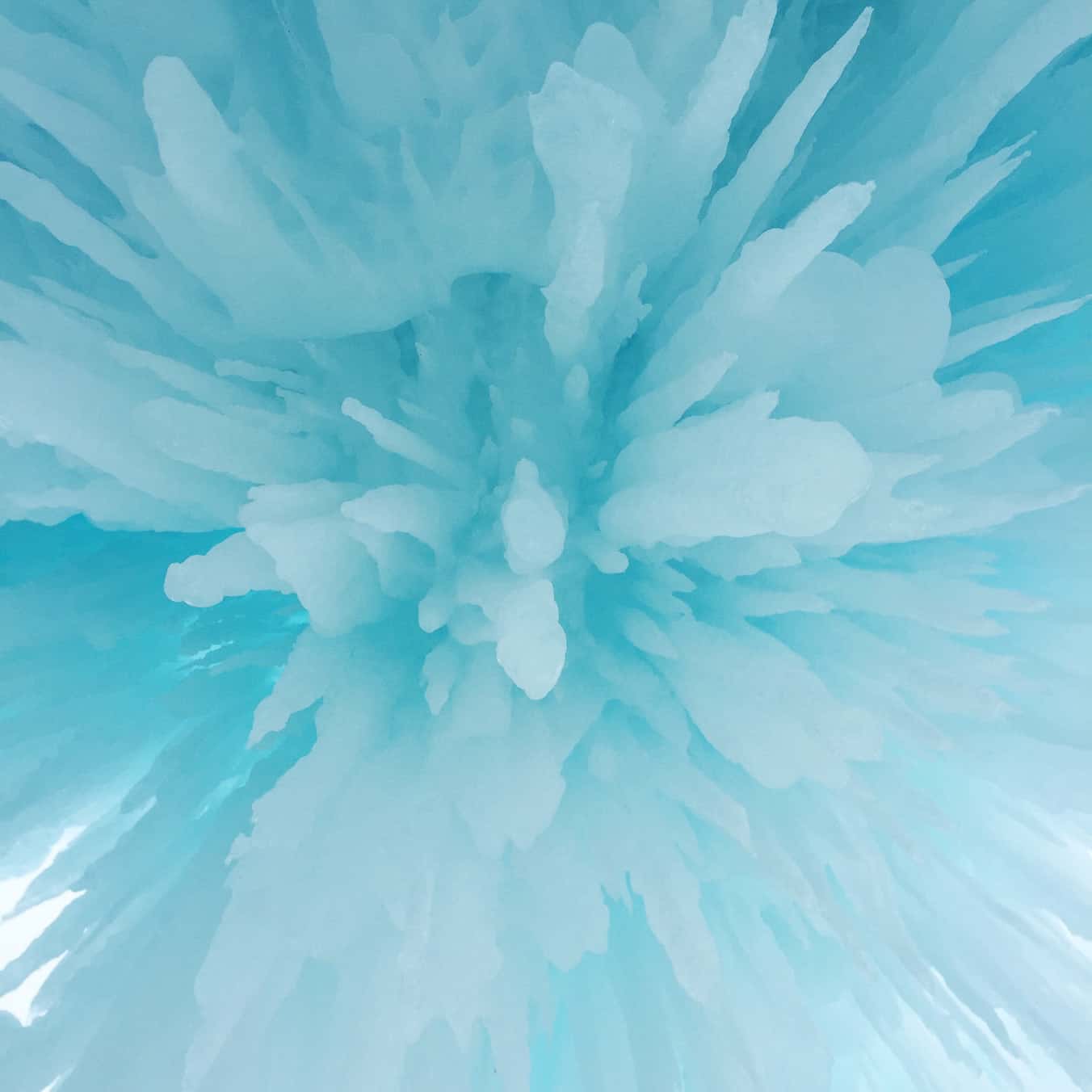 More Winter Adventures: