Snowshoe Checklist for Easy Treks
To have the best time possible, be prepared with our handy-dandy snowshoe checklist for your next snowshoeing trek!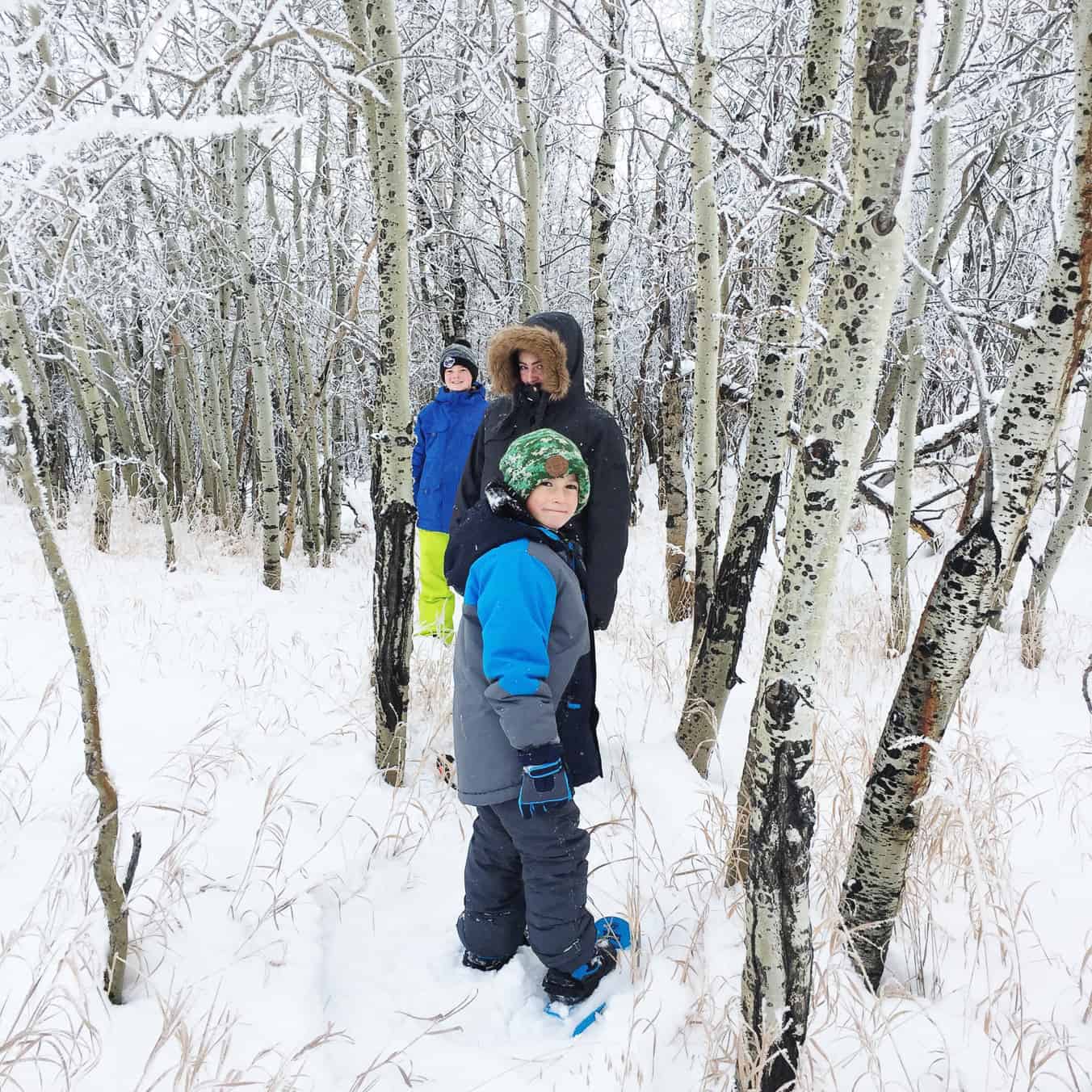 We love snowshoeing. In fact, it's one of my most favourite winter activities ever. There's just something so beautiful about trekking through fresh, untouched snow…which is much easier with snowshoes than boots. Trust me. And it's so fun to be able to explore off the beaten track…we've had some really neat discoveries and adventures on our snowshoes.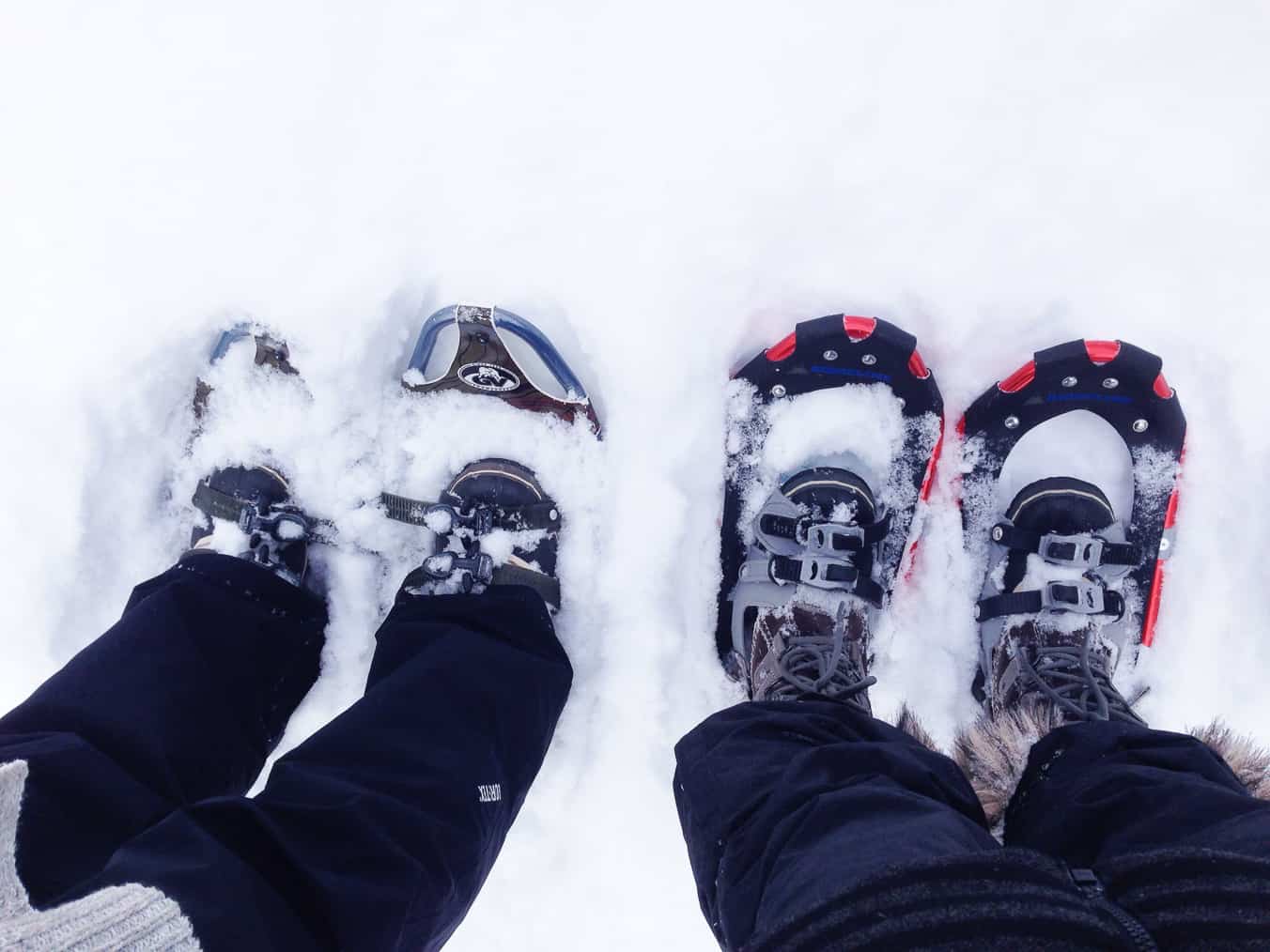 We thought it would be fun to share a few tips we've learned from our time out snowshoeing with our family. We're not hard core…these are tips for simple, family friendly snowshoe treks. The biggest tip of all though, is to dress properly. Almost every time we go, we find that we get hot. Even when it's really really cold out. Snowshoeing is hard work so you're going to get warm. To combat that, it's important to dress in layers, so you can remove layers as needed! Our rule is, you can't take off your coat unless you're at least wearing a sweater or hoodie!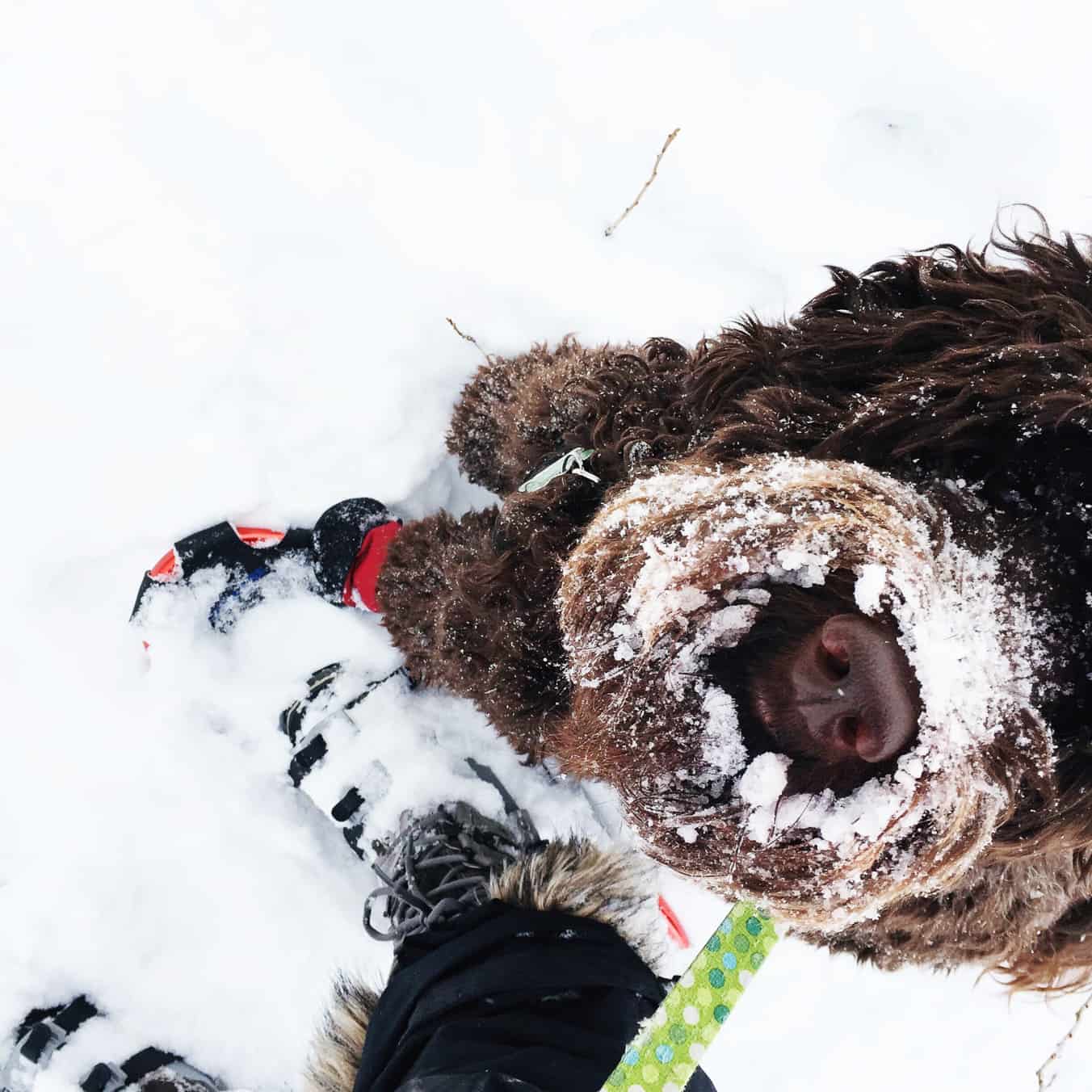 Even our pup loves snowshoeing…she doesn't wear snowshoes, but she does wear little booties 😉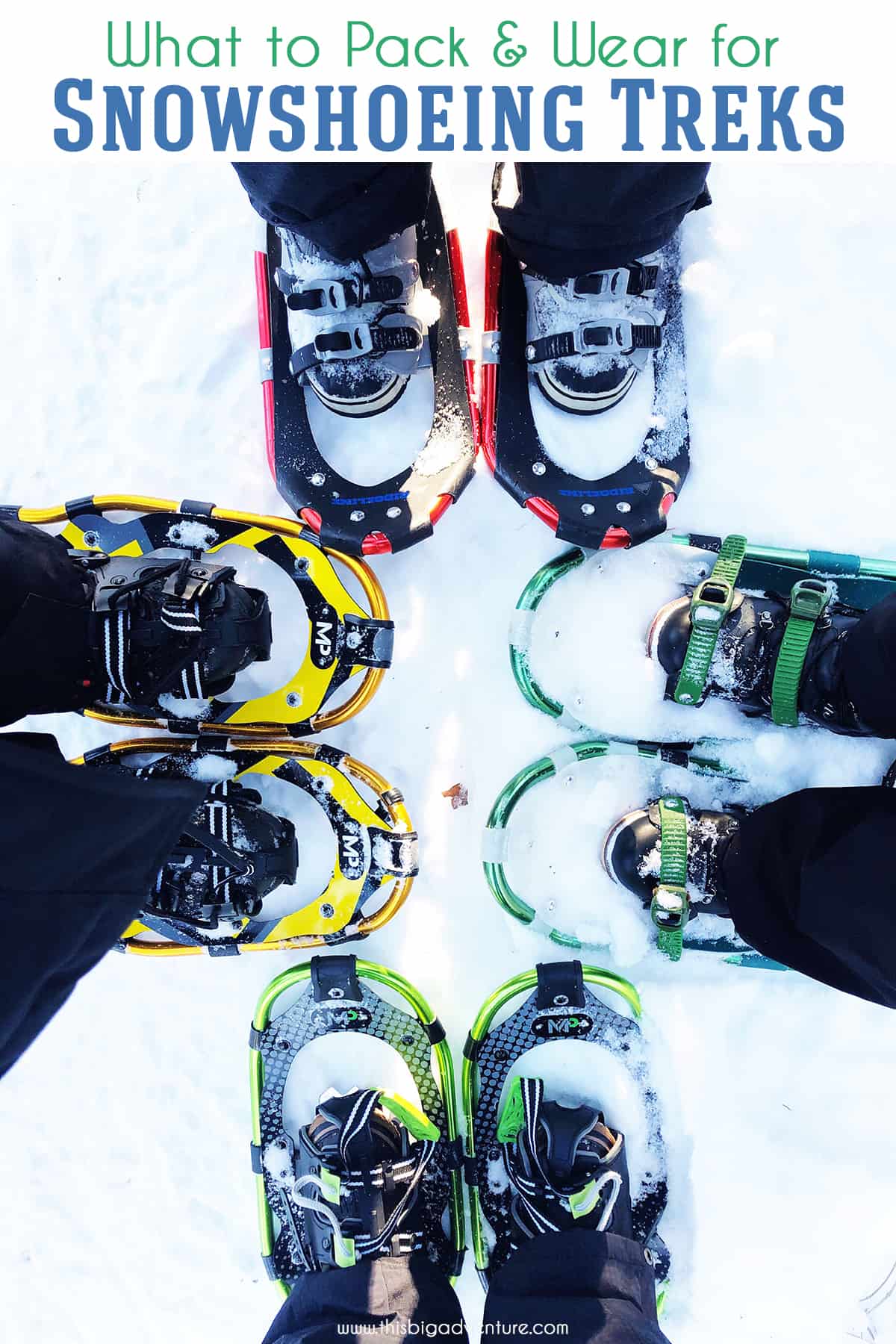 Here's our snowshoe checklist. It's really simple, but we thought it might be handy!
Snowshoe Checklist
Snowshoes
Poles (we don't always take these with us)
Small Backpack Containing:
Whistle or Air Horn
Snack or Lunch
Water
Kleenex
Sunglasses
Sunscreen, yes even in winter!
Camera
Phone
Small First Aid Kit
What to Wear:
Winter Jacket, waterproof is best
Snow Pants, waterproof is best
Tall Winter Boots
Tall Socks
Layers

Long sleeve shirt
Long underwear

Mittens or Gloves
Toque
Neck Warmer
Fun Places to Snowshoe: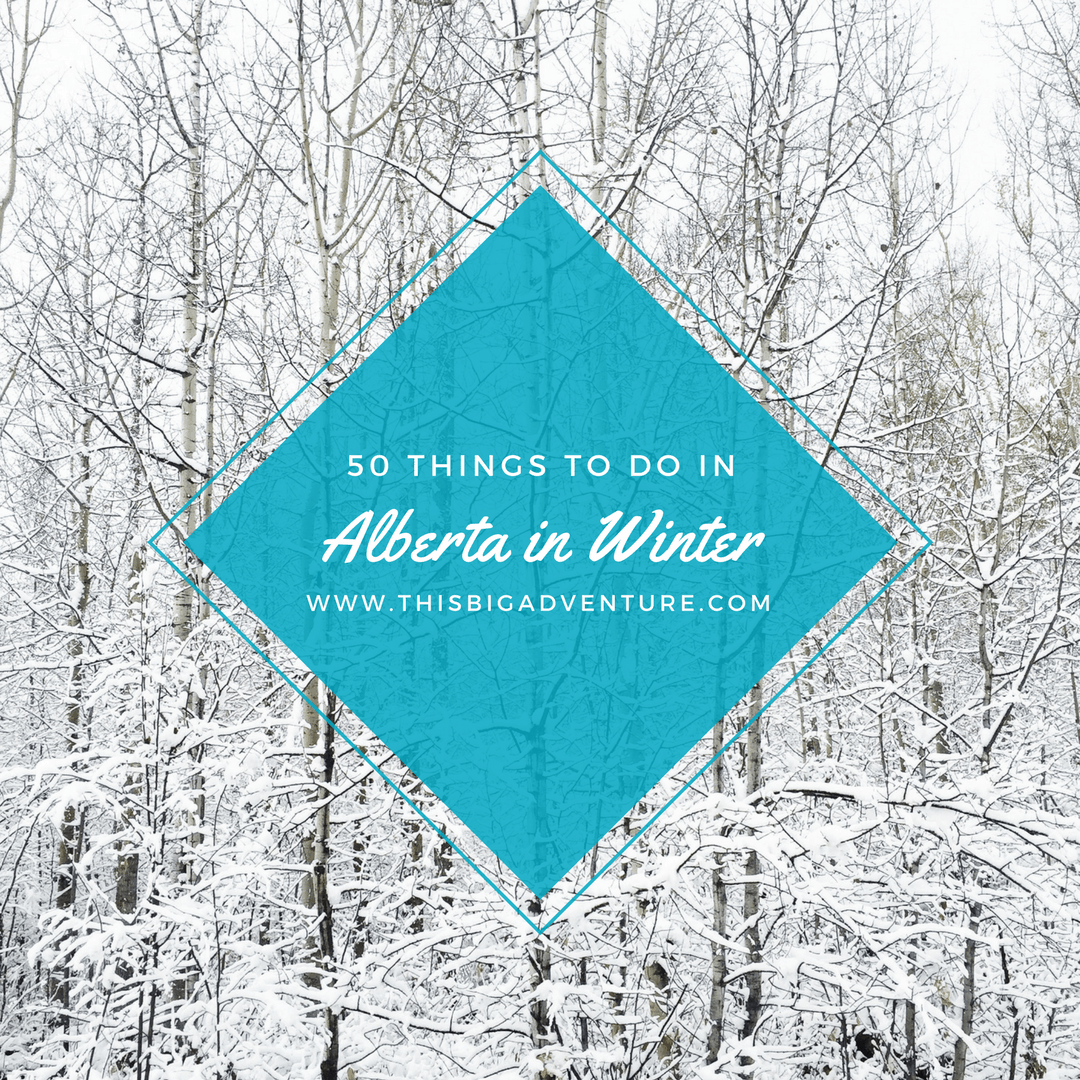 Happy Snowshoeing!