Get ready, the CP Holiday Train Stops in Alberta this December!  UPDATED for 2018
Kick off the holiday season at any one of the Canadian Pacific Holiday Train stops and watch as the brightly decorated holiday train glides into your station!  During each stop, enjoy this magical event with live holiday-themed music and fun!
The 20th annual Canadian Pacific Holiday Train, raising food and funds for local food banks across Canada and the U.S., will be making 21 stops in Alberta between December 7 and 13.  Each location will feature live performers, in 17 locations Terri Clark, Sierra Noble and Kelly Prescott will perform, and in 4 locations Sam Roberts Band, Kelly Prescott and Tracey Brown will perform…check your location for details.
Make sure to bring a non-perishable healthy food donation to help restock food banks during the holiday season!  If you need ideas, make sure to check out the CP Holiday Train Healthy Donations campaign.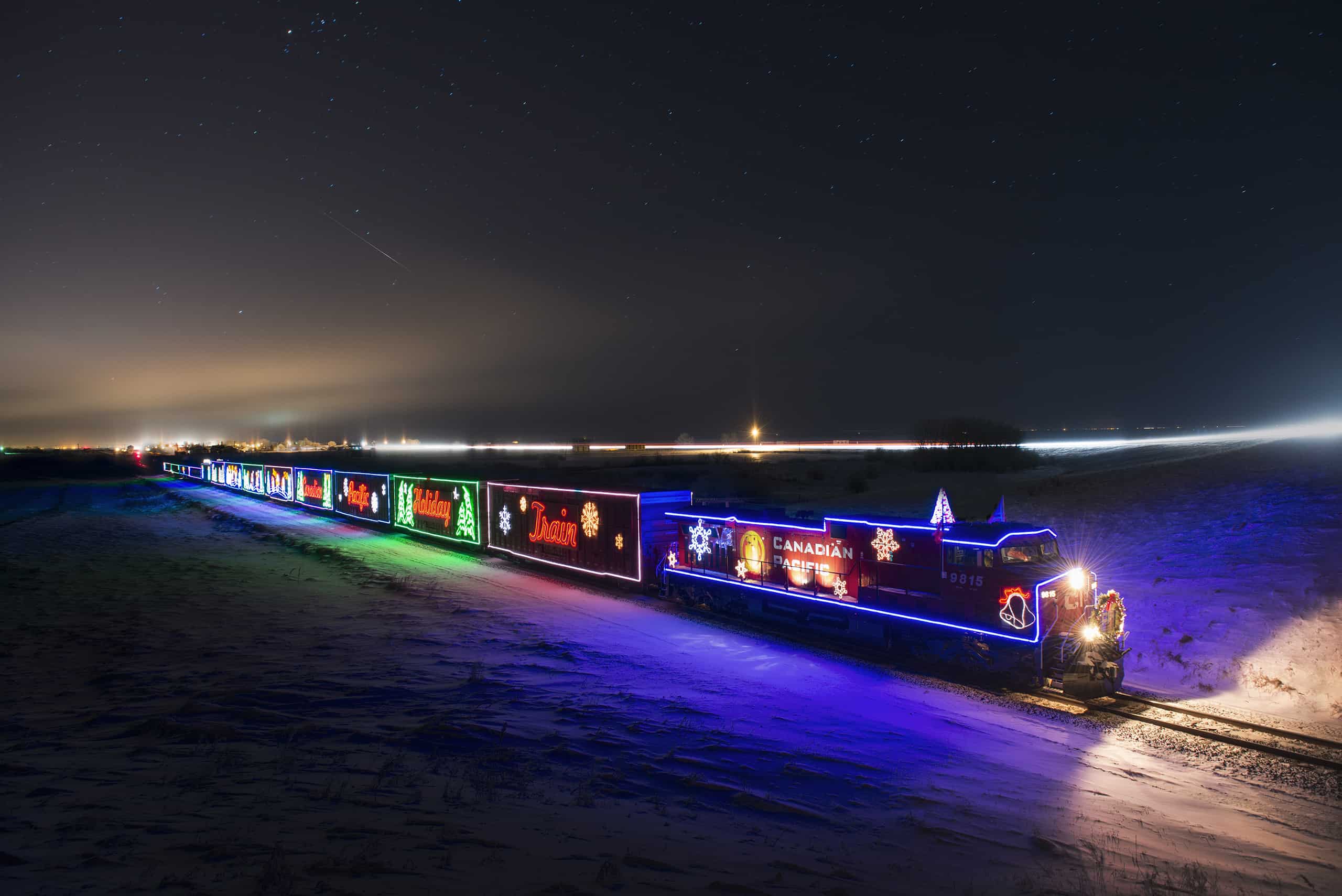 Image source: CPR
CP Holiday Train Event Details: