5 Reasons to Visit Fish Creek Provincial Park in Fall
Get out and explore the outdoors this fall!  Here are 5 Reasons to Visit Fish Creek Provincial Park in Fall.
As you may already know, we are big fans of Fish Creek Provincial Park in Calgary.  This beautiful park spans the length of much of the city and provides many opportunities for fun all year round.  We spend a lot of time here in summer, winter and fall.  I mean, how can you not when the trees look like this! So if you haven't had the chance to visit Fish Creek Provincial Park in Fall, here are 5 reasons you need to go!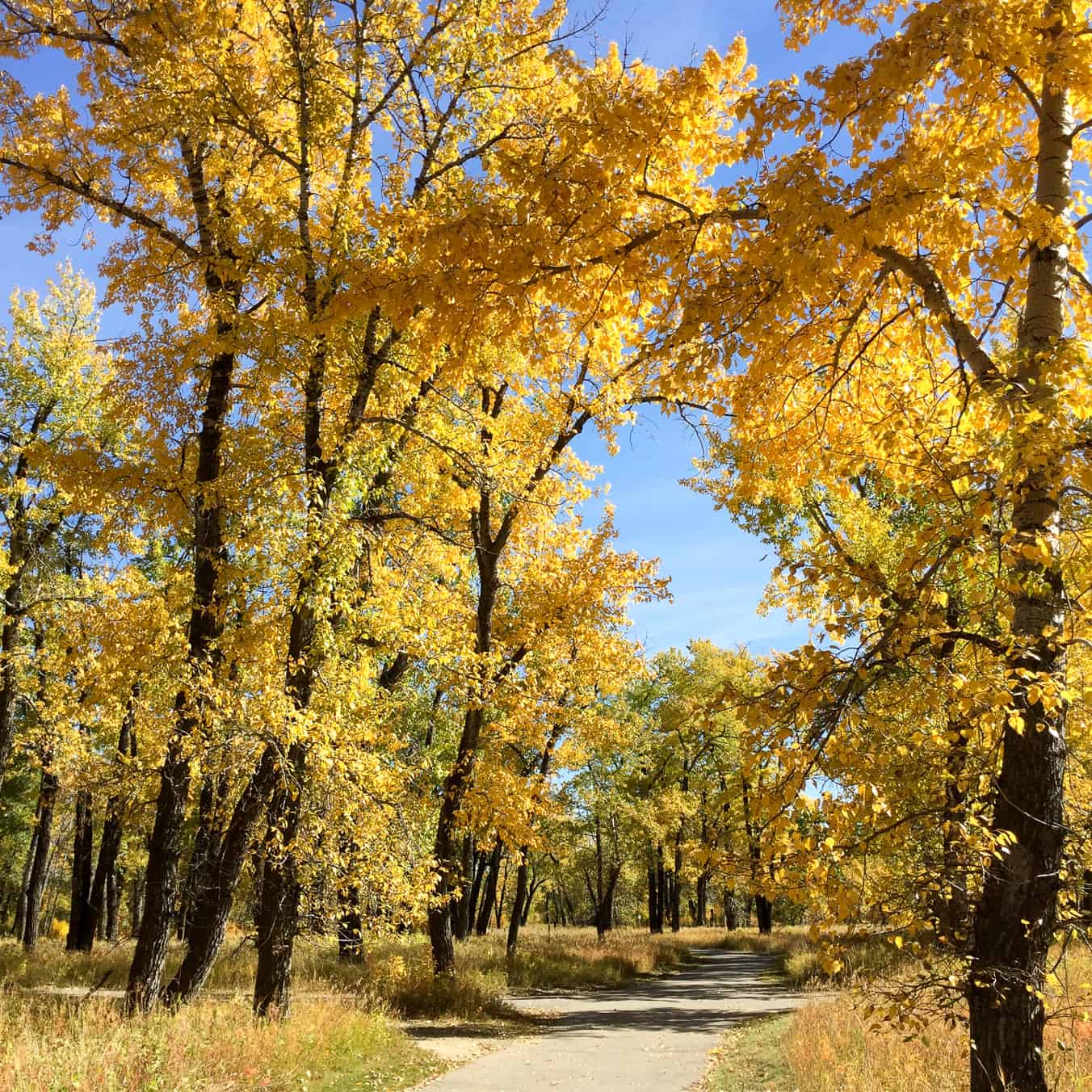 Is there anything better in fall than the smell and crunch of leaves?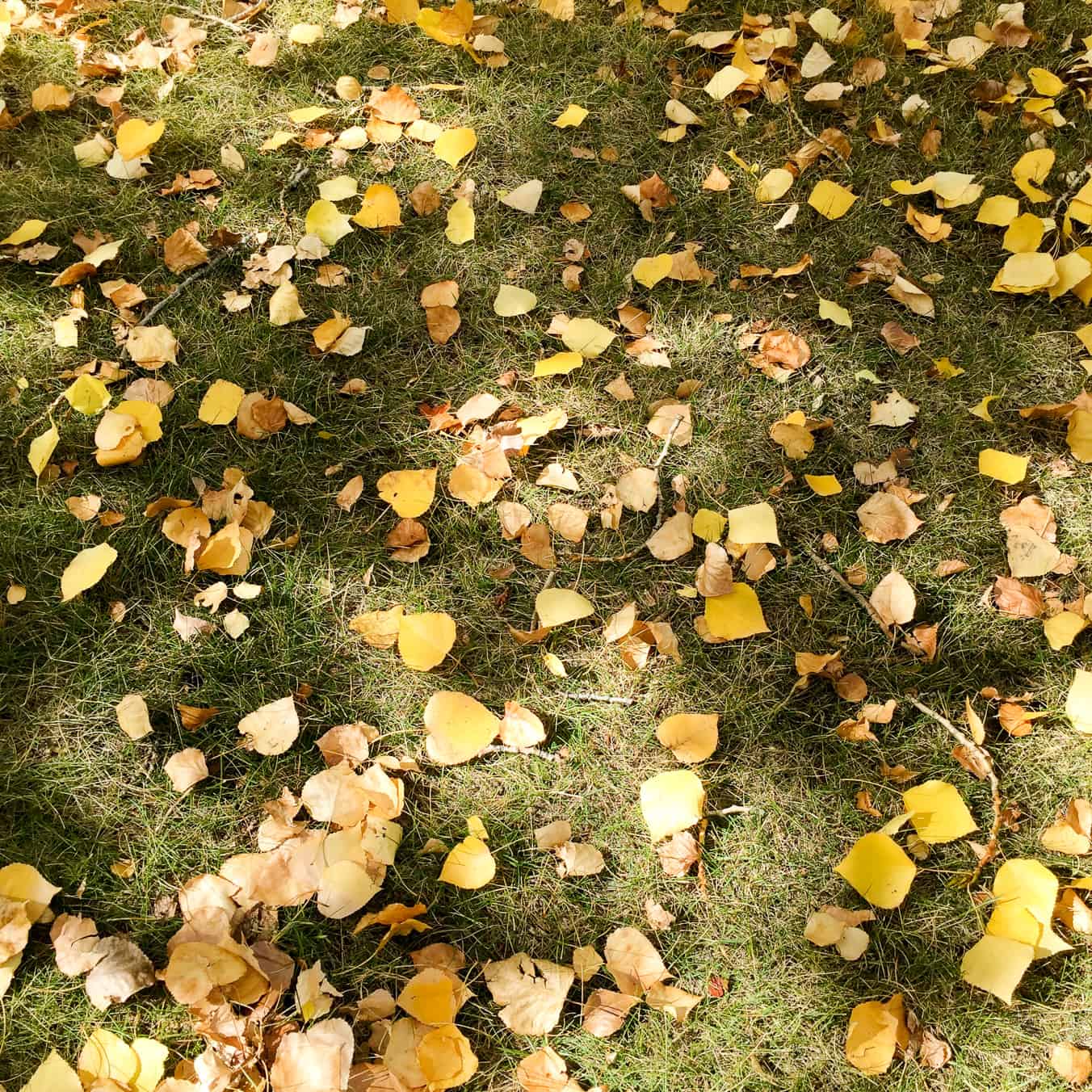 1.  Being outdoors in fall is the best.
Especially when you're in a nature park like Fish Creek.  The air smells good, leaves crunch under your feet.  Walking outdoors is the best kind of soul soothing activity.  One of the best things about Fish Creek as well, is the different landscapes you can experience…take a walk through fall trees or through the grasslands, walk along the river…it's all here.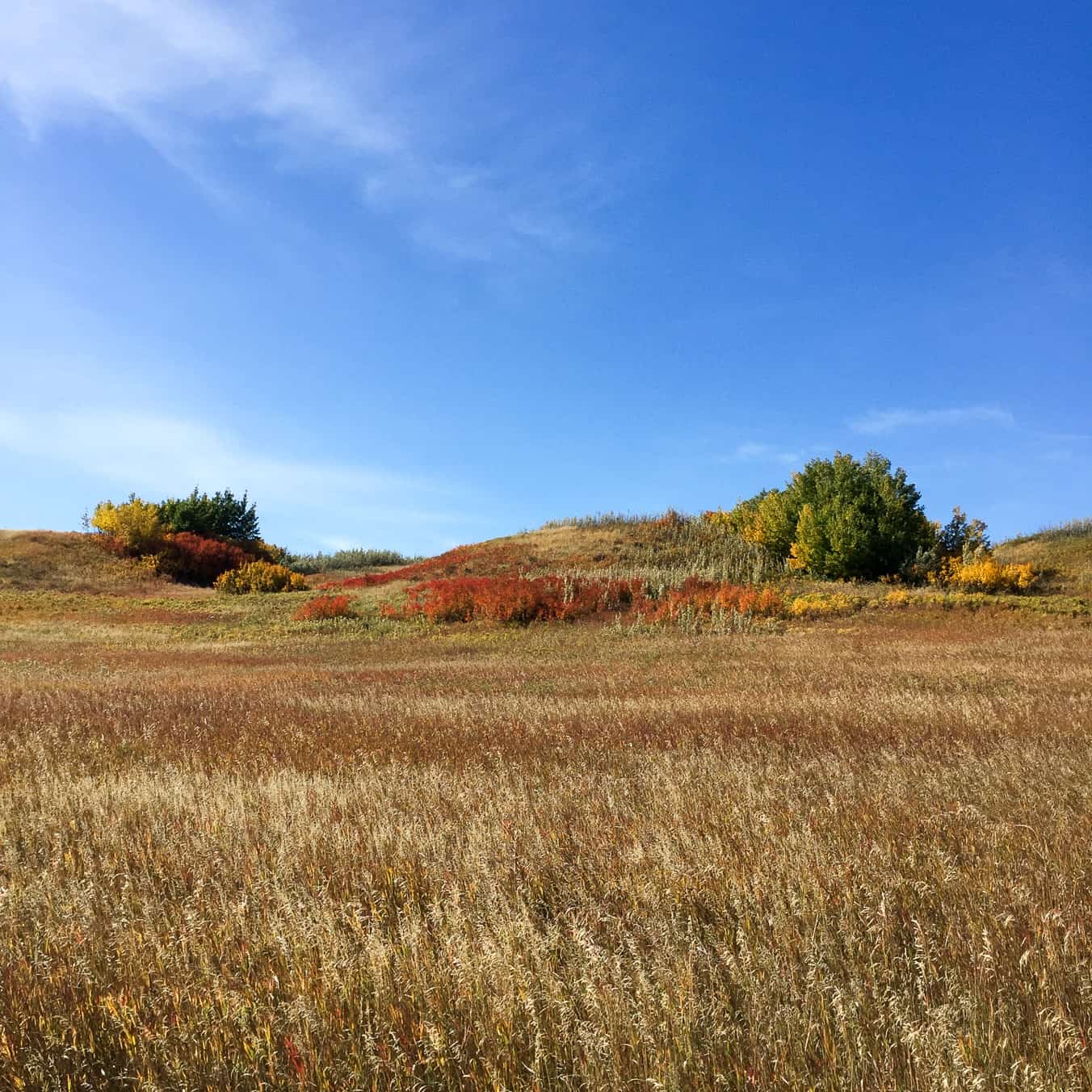 Beautiful grasses and fall shrubs.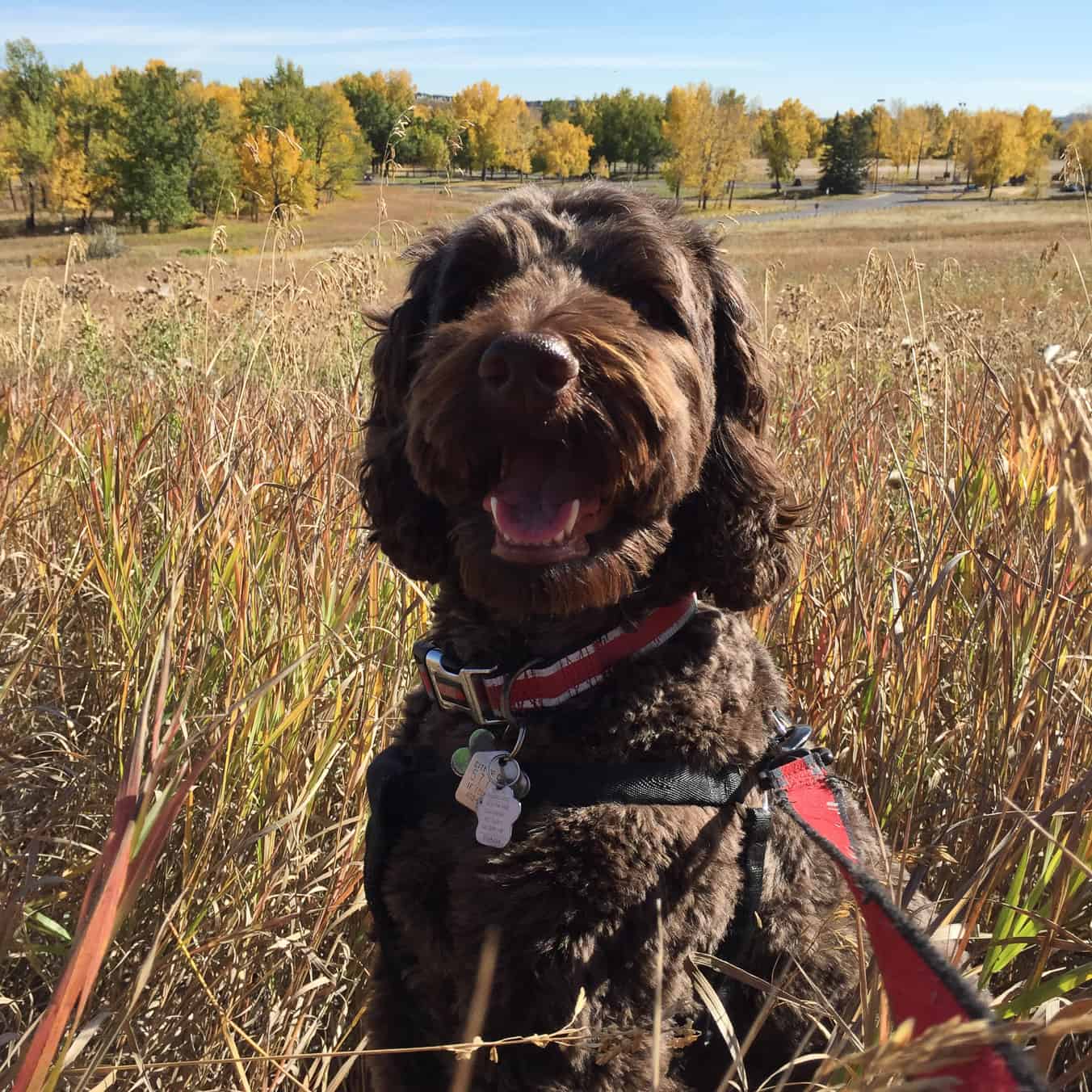 2.  You can walk, hike and bike for miles!
Fish Creek has over 80 kilometres of pathways for walking, hiking and biking. With kilometres of trails, you can go as far or as little as you like. And fall is a great time of year for these activities because the crowds are smaller in this off season.  I walk our Molly down in Fish Creek almost every day, and it's the best way to start a day!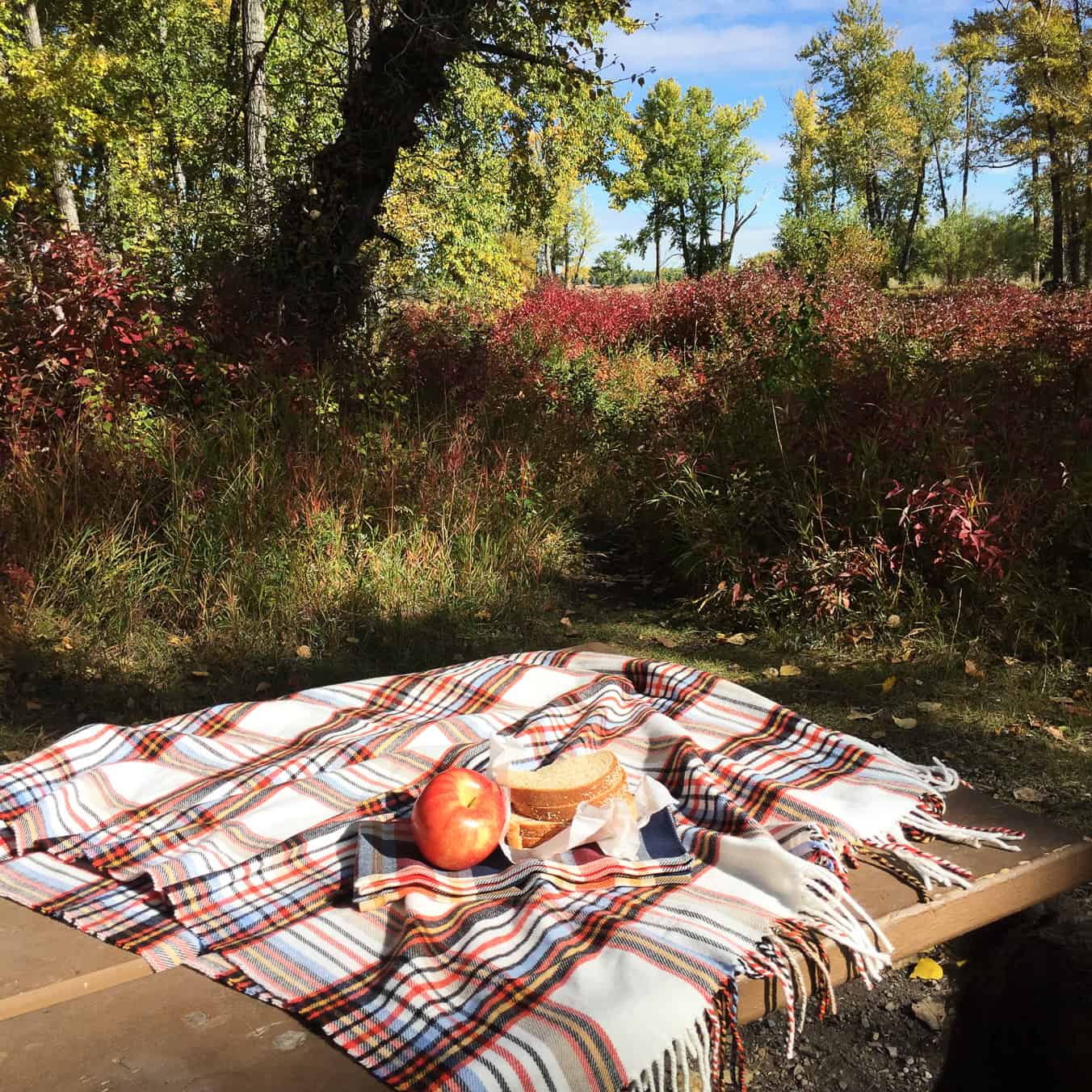 3.  It's a great time of year for a picnic.
Just because summer is over, doesn't mean picnicking is done!  Fall is a beautiful time of year to pack a lunch or have a campfire in Fish Creek. There are many different picnic site facilities in Fish Creek.  Some sites have picnic tables, some with grills and some with fire pits. Just make sure you bring your own firewood (from outside the park), roasting sticks and a bucket for water to extinguish your fire.  You can read more about this on the Alberta Parks website.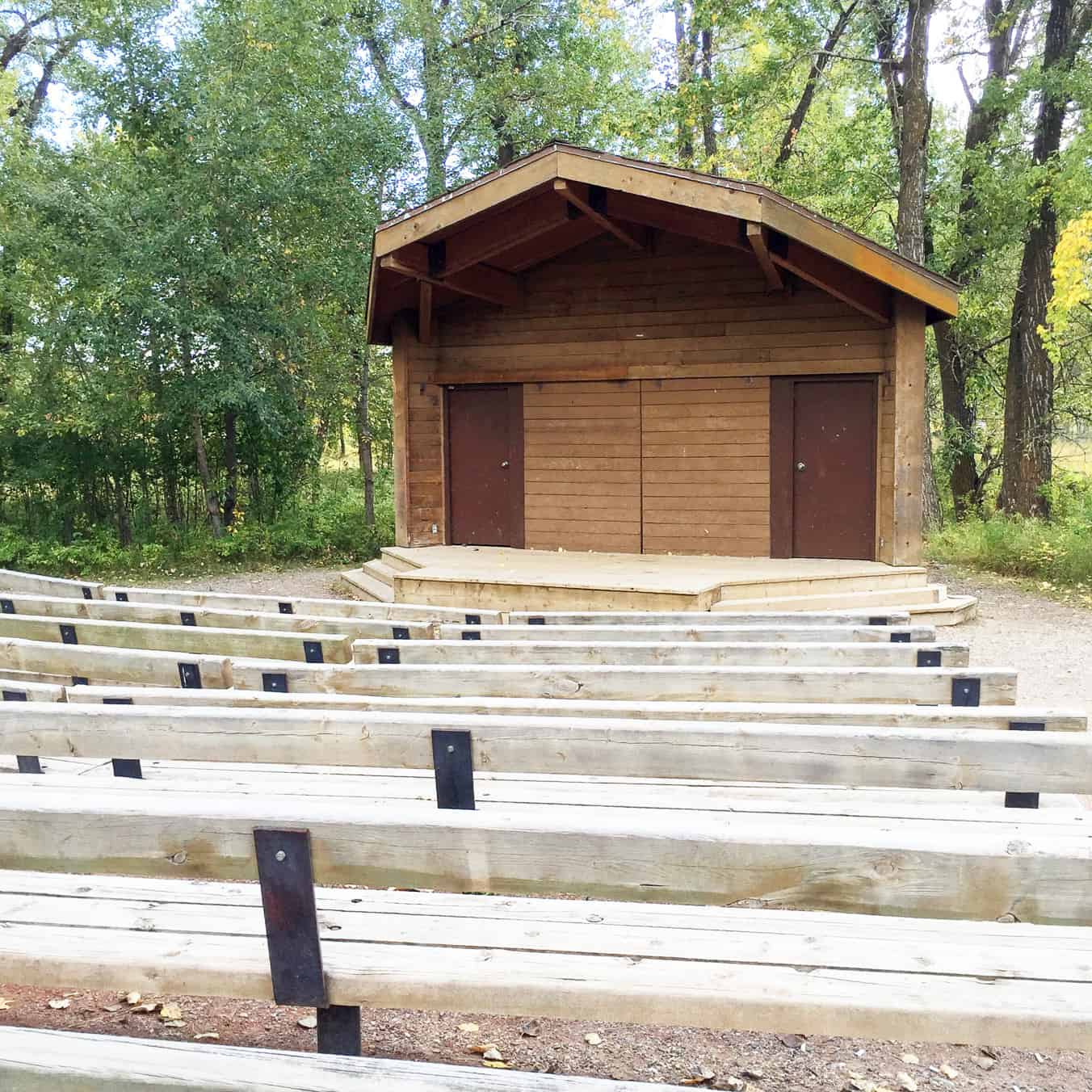 An amphitheatre in Fish Creek Park
4.  The outdoor events are great fun for families!
Throughout the year, there are outdoor and indoor educational programs offered in Fish Creek, including fall!  For event details visit their website.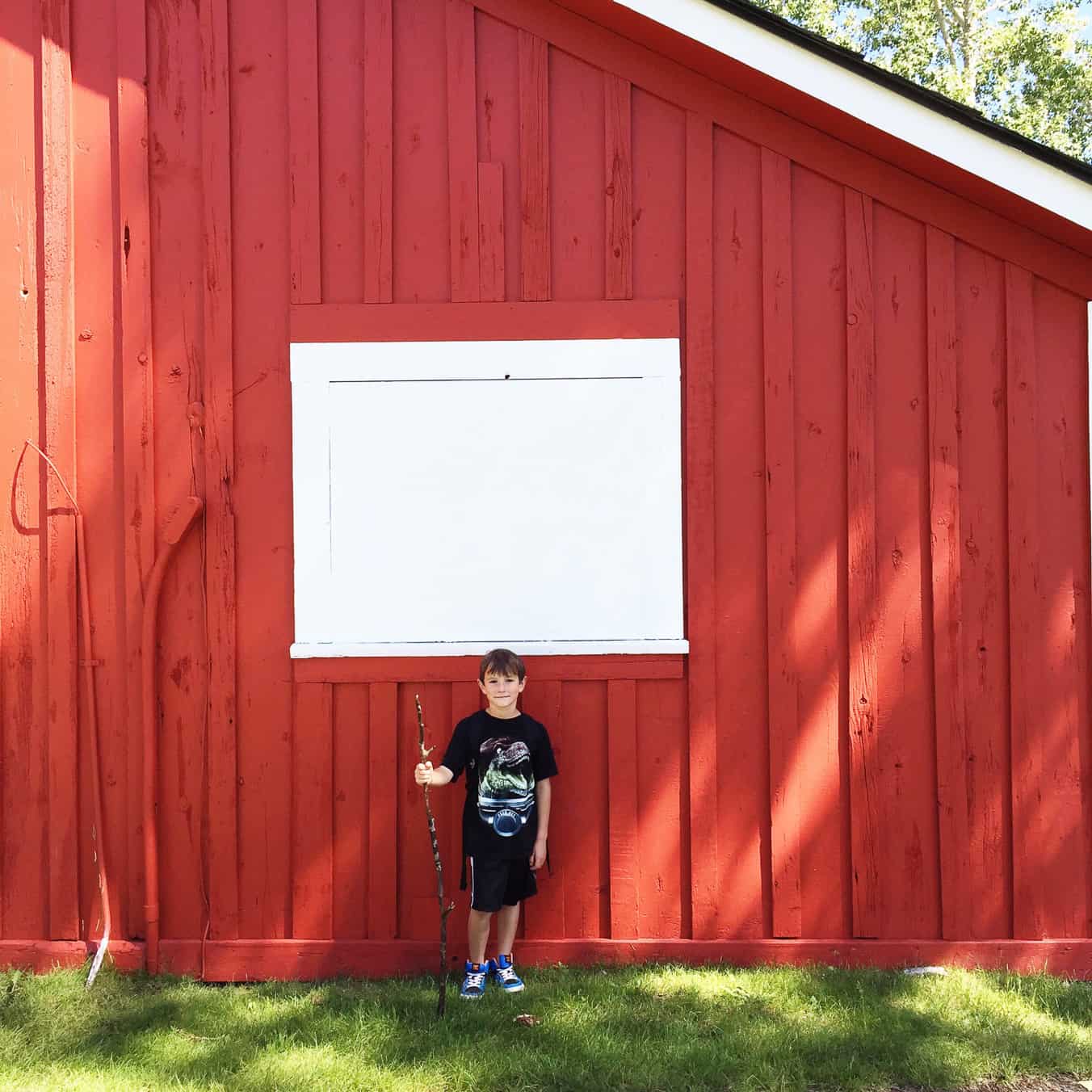 5.  You can get amazing family photos.
All throughout the park, the natural views and backdrops are incredible for picture taking.  You can also visit the buildings by Annie's Bakery, which are great backdrops for pictures too!  We've taken several family photos here.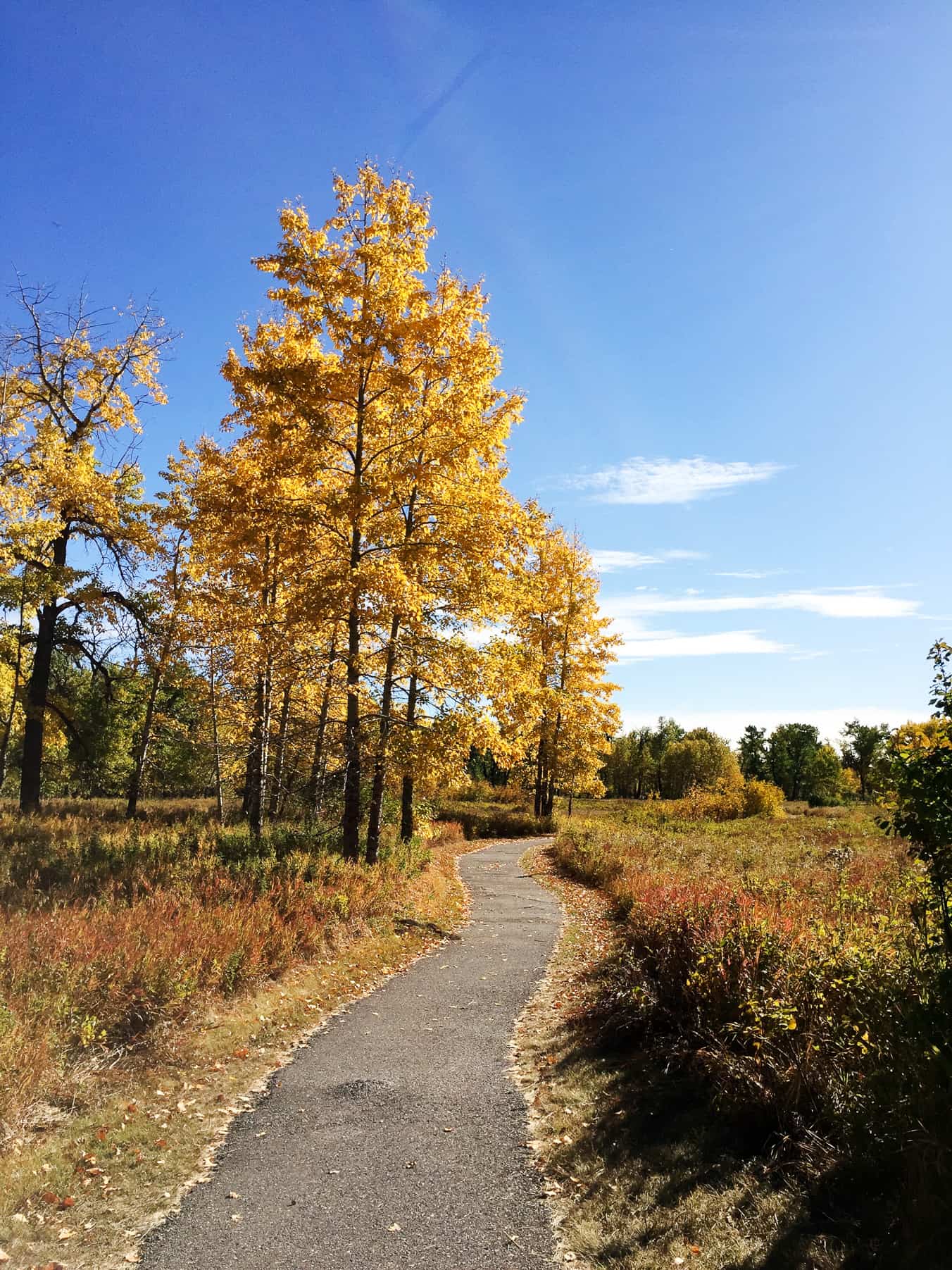 I hope we've inspired you to get out and enjoy this beautiful provincial park in Calgary!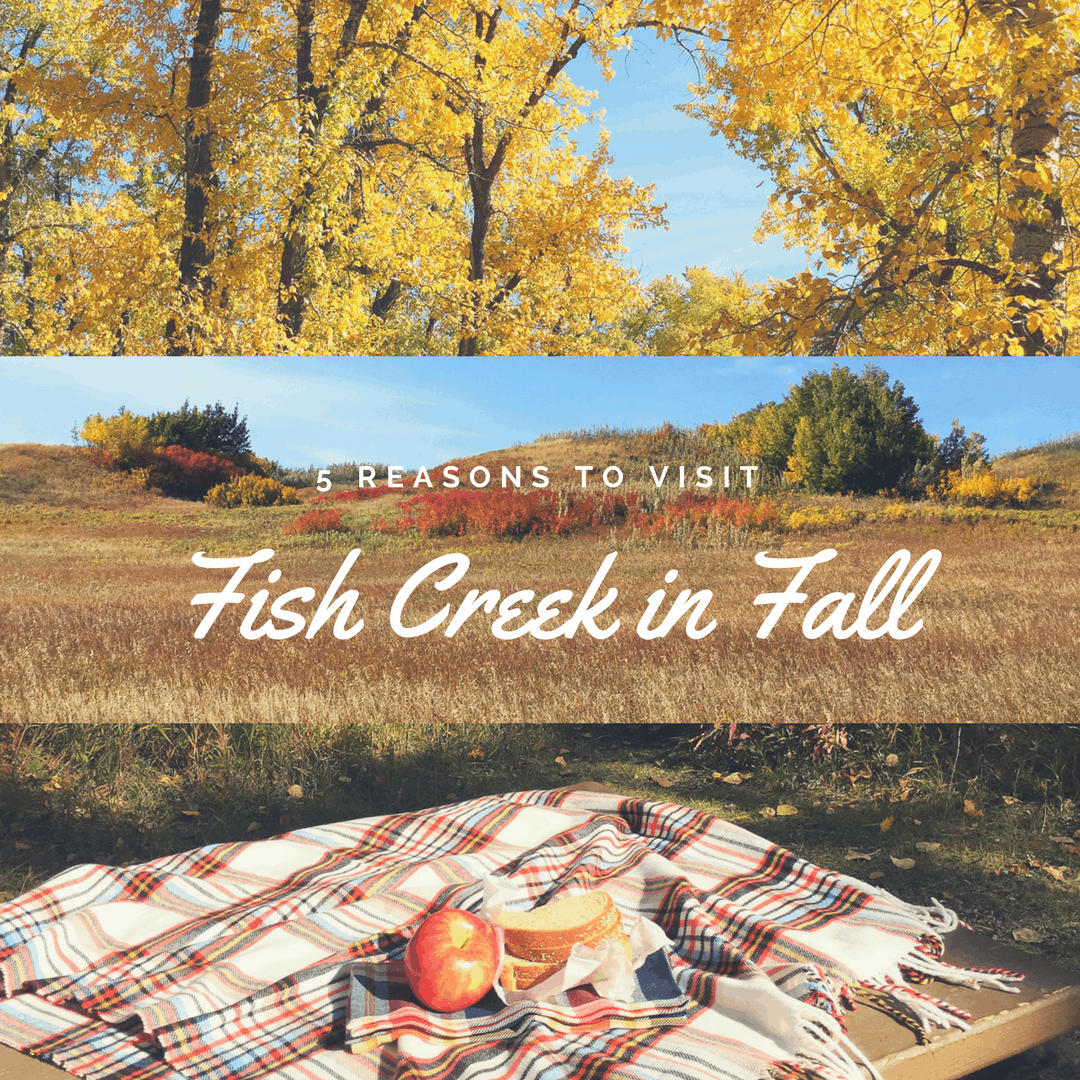 More Fish Creek Adventures: