Family Friendly Halloween Events: Calgary and Edmonton Areas
Have some fun with your family this Halloween season! Here are Family Friendly Halloween Events in the Calgary and Edmonton Areas!
** Updated for 2022 **
It's almost time for Halloween, and it's never too early to make plans for this fun season…Halloween is a season isn't it?! If you're looking for some fun, family friendly, spooktacular Halloween events to take your family to, here are some great events in Calgary and surrounding areas, and in Edmonton and surrounding areas. Happy Halloween!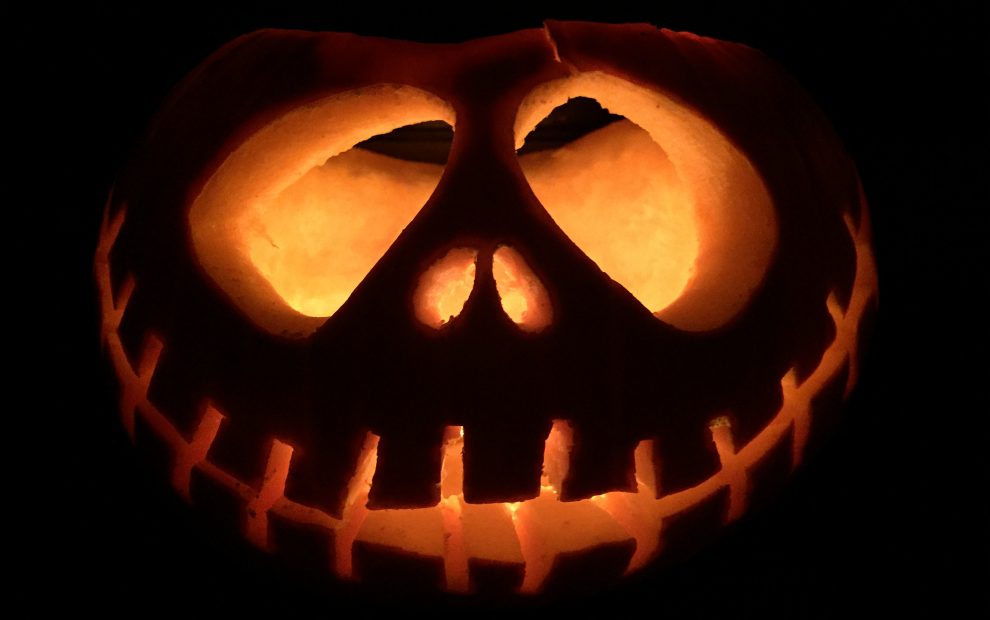 CALGARY AND AREA
ZooBoo at the Calgary Zoo
ZooBOO is a chance for your kids to dress up early, trick-or-treat at the zoo, and enjoy seeing their favourite animals!
Dates: Saturday October 29, Sunday October 30, and Monday October 31, 2022
Times: 9 AM – 5 PM daily
Visit their website for more details.
Halloween Brunch at the Calgary Zoo
Dates: Saturday, October 29 and Sunday, October 30, 2022
Times: 9 AM – 5 PM daily
Visit their website for more details and tickets.
Ghoul's Night Out at Heritage Park
Ghouls' Night Out at Heritage Park is a safe and fun-filled Halloween event for all ages! Pick out your costumes, gather the family and head out for some spooky fun. Cookie decorating, magic show, haunted house, pumpkin patch, crafts, scary storytelling and more!
Dates and Times:

Oct. 28, 2022: 6 to 9 PM
Oct. 29, 2022: 6 to 9 PM
Oct. 30, 2022: 5 to 8 PM

Visit the website for more details and to buy your tickets.
Halloween Night Hike at Weaselhead
A Halloween night hike presented by the Weaselhead Preservation Society. Learn about and seek out nocturnal creatures that call Calgary home, such as bats, owls, flying squirrels and more! Hike will be about 4-5km in length.
Pumpkins After Dark
Pumpkins After Dark features over 6,000+ hand-carved pumpkins, this is a one-of-a-kind walk-through experience.
The Asylum by Nightmare Creations
Walk through this haunted house brought to life! This haunted house also has a 2 hour sensory time window.
Dates for 2022: Weekends in October (including Halloween) from 7 to 11 PM
Location: 6509 Bowness Rd NW
Visit the event website for more details.
Halloween at Telus Spark Centre
Telus Spark is hosting Orange Crush for all of October 2022! Explore the gross side of science, a few science tricks and a whole lot of tasty treats! And don't miss the Pumpkin Smash where pumpkins are slammed, bashed, mashed, thrown, pulverized, and more! Costumes are welcomed.
Dates: October 1 – 31, 2022
Times: Sunday to Thursday: 9 AM – 5 PM; Friday, Saturday and long weekend Sundays: 9 AM – 7 PM
*Some activities have special hours
Visit their website for details.
Field of Screams at Cobb's Adventure Park
Suitable for all ages, Field of Screams features 6 nightmare-inducing haunted houses. There are also, rides, activities, food & drinks and much more!
Dates and Times for 2022: October 14, 15, 21, 22, 28, 29 from 6 PM to 11 PM
Visit the website for more details.
Pumpkin Palooza at Cobb's Adventure Park
Walk through the pumpkin patch, take photos, and pick pumpkins!
Dates and Times for 2022: October 1, 2, 8, 9, 10, 15, 16, 22, 23, 29, 30 from 11 AM to 5 PM
Visit the website for more details.
Harvest Pumpkin Fest at Butterfield Acres
Dress up in your favourite family-friendly Halloween costumes and stroll through the farmyard and find your perfect pumpkin, visit animals, enjoy fall photo-ops, ride thru Scarecrow Alley in the back woodlands. Warm up at a crackling fire pit while enjoying some hot chocolate (child temperature), apple cider, or coffee!
Dates: Weekends in October, 10 AM to 4 PM
Visit the website for more details and to book your tickets in advance.
Dash of Doom
The Dash of Doom is Calgary's only Halloween Race (1K, 5K or 10K)! This is a family-friendly and pet-friendly event. Families, dogs and strollers are all encouraged to wear a costume and take part in this race supporting AARCS. Register early, this race sells out every year!
Dates:

In-person October 29, 2022, Virtually October 28-31, 2022
Sensory Halloween 2022 at Southcentre Mall
Presented by Autism Calgary. Activities include using a treasure map to find the special trick-or-treating stations, and finding the Halloween-themed displays that are perfect for memorable photo ops. All ages are welcome, as are neurotypical family members who'd like to join in the fun!
Halloweekends at Calaway Park
Dress up as your favourite family friendly character and stroll through Hallotown and discover spooky scenes around the park!
Dates and Times: September 10th to October 10th , 2022: Saturdays, Sundays and Holiday Monday from 11 AM to 5 PM.
Visit the website for more details.
Halloween Howl at Millarville Race Track
Head on out to the Millarville Race Track for a haunted house, games, candy, costume party and pumpkin carving contest!
Date and time: October 29, 2022 6 to 10 PM
WHAT TO BRING: Please note, you should bring one bag of wrapped candy per kid, a carved pumpkin, and a food bank donation. If you wish to participate in the potluck, bring a peanut free appetizer or treat.
Visit their Facebook page for more details.
EDMONTON AND AREA
Boo at the Zoo
Wear your Halloween costume, bring a reusable bag and trick-or-treat to a few treat stops around the Zoo! Learn about some of the zoo's spooky animals including the nocturnal animals and watch them get Halloween treats!
Dark at Fort Edmonton Park
Face your biggest fears at DARK. Escape a menacing jokester whose grand gesture is murder, visit a farm where a sinister deal harvests gruesome consequences. Or dare to discover what nightmares are made of when demons come knocking at three in the morning. Whatever your fright, DARK will leave you looking for the light switch. Come for the scares and stay for the food and fun.
Prairie Gardens Pumpkin Patch and Fall-o-ween (Bon Accord)
Celebrate pumpkin harvest and family Halloween! Check out the infamous pumpkin cannon, FREE scarecrow making, pumpkins galore, live music, mimes, mazes, theatre, animals and wagon rides.
Creepy Crawly Muttart Halloween at Muttart Conservatory
Halloween fun for kids and adults of all ages! There will be creepy, crawly bugs to check out, the chance to plant a plant, a scavenger hunt with prizes and more!
Spooky Strathma at Strathcona Museum
The ghosts come out as the Strathcona Museum turns down the lights for Halloween fun. Come in your costume and bring a flashlight for this fun, family friendly event.
** To avoid disappointment, please call to check times and availability before you go to any of these locations! **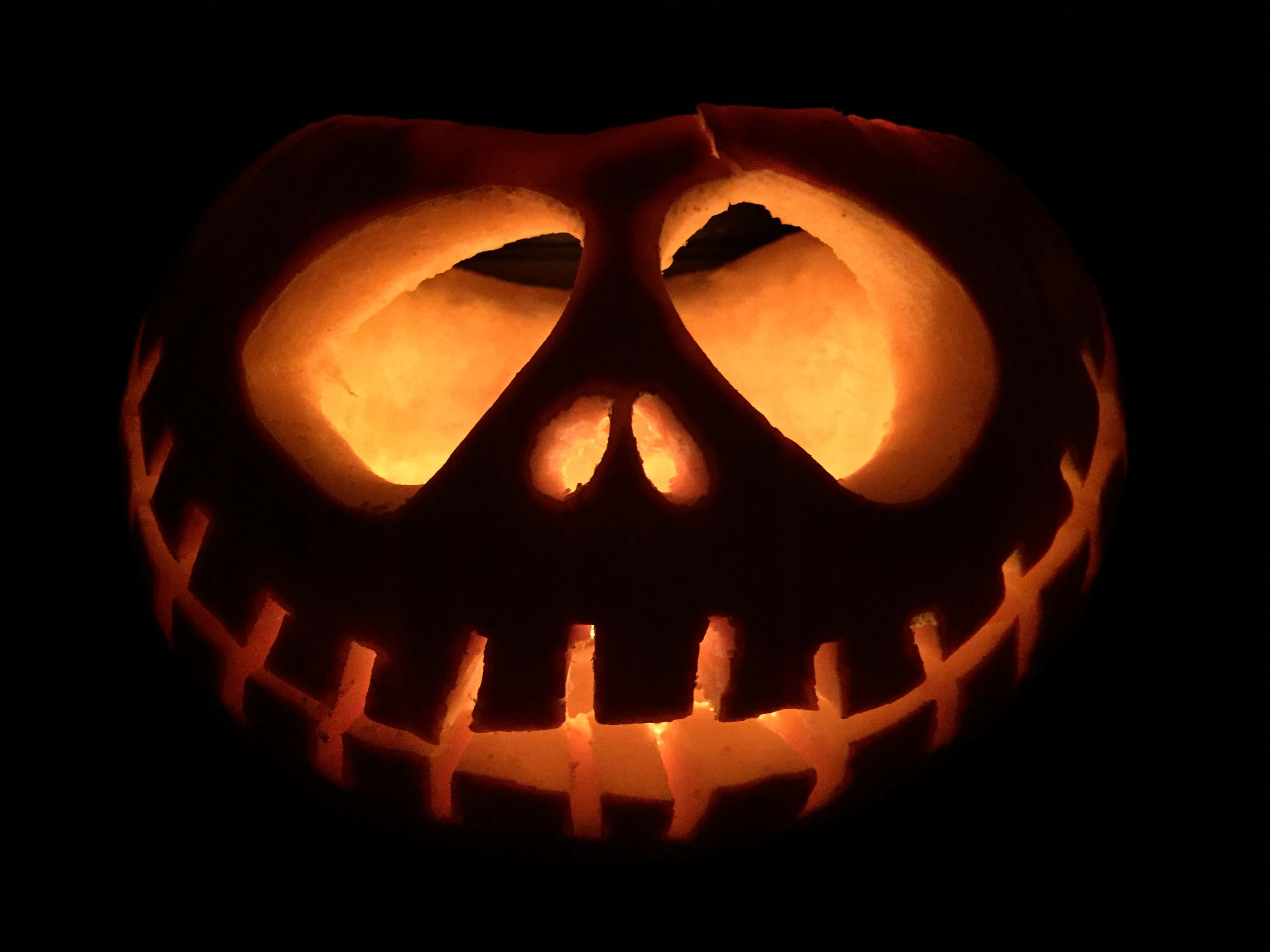 More Fall Fun in Alberta: