Have some fun with your family this Halloween season!  Here are Family Friendly Halloween Events  in the Calgary and Edmonton Areas!
UPDATED FOR HALLOWEEN 2020 – Make sure to visit each location's website before your visit, for any special visit instructions due to the pandemic.  Also please note, most locations require advanced booking.
It's almost time for Halloween, and it's never too early to make plans for this fun season…Halloween is a season isn't it?!  If you're looking for some fun, family friendly, spooktacular Halloween events to take your family to, here are some great events in Calgary and surrounding areas, and in Edmonton and surrounding areas.  Happy Halloween!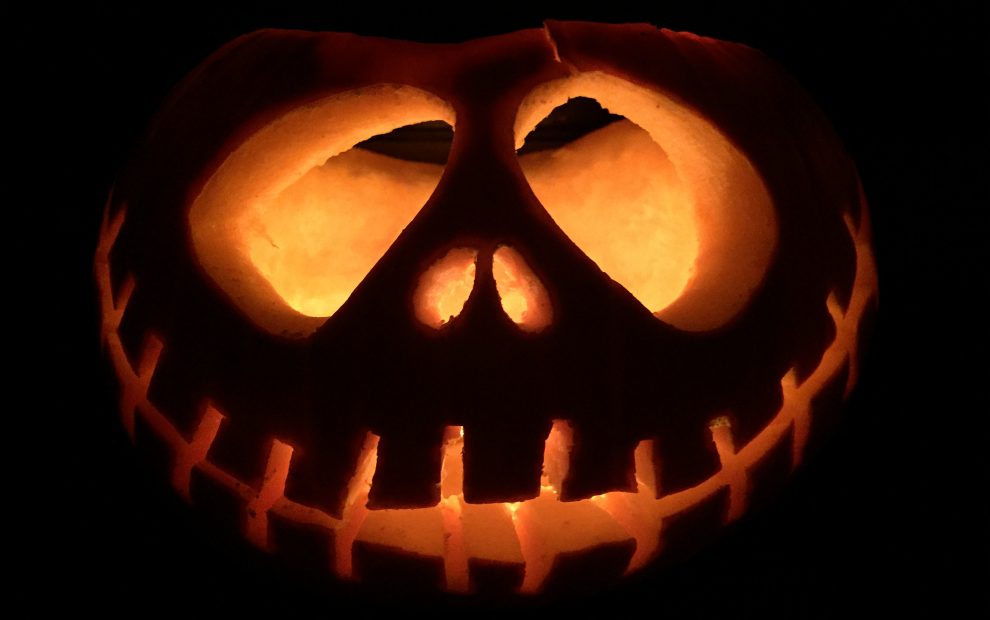 CALGARY AND AREA
Ghoul's Night Out at Heritage Park
Ghouls' Night Out at Heritage Park is perfect for families with little ghouls, aged three to nine, who are looking for a fun, safe night out.  Walk through the dark and decorated streets of Heritage Park and enjoy eight outdoor shows featuring some beloved characters!  Take home spooky craft kits, play a monster sized game of Operation and walk- if you dare- through Tinkerman's funhouse!
New this year: Saturday night's admission includes trick or treating at some of the historical buildings in the Park!
Dates and Times:  Oct 28-31, 2020

6 – 9pm Wednesday and Thursday
5 – 9pm  Friday and Saturday

Visit the website for more details and to buy your tickets.
Halloweekends at Calaway Park
Dress up as your favourite family friendly character and stroll through Hallotown and discover spooky scenes, spot the details of each Hallotown scene by participating in the Hallotown Scavenger Haunt, and have fun with physically distanced, non-touch photo opportunities.
Dates and Times: September 5th to October 12th , 2020:  Saturdays, Sundays and Holiday Monday from 11am to 5pm
Visit the website for more details and to make a reservation for your visit.
Halloween at Telus Spark Centre
Telus Spark is hosting hourly spooktacular activities on Oct 30-31! Including an Outdoor Pumpkin Catapult, Live Reptiles, Ooey Gooey Live Science Shows, Pumpkin-Infused Treats (for sale).
All guests dressed in Halloween costumes will receive 20% off Spark Store in-store purchases!
Dates:  October 30 and 31, 2020.

Friday, Oct 30 | 10 AM – 9 PM (all ages, extended Friday hours)
Saturday, Oct 31 | 10 AM – 5 PM (all ages, regular hours)
*Some activities have special hours

Visit their website for details.
Field of Screams at Cobb's Adventure Park
Suitable for all ages, Field of Screams features 6 nightmare-inducing haunted houses. There are also, rides, activities, food & drinks and much more!
Dates and Times: Friday and Saturday evenings in October 2020 from 6pm to 10pm starting October 16th
Visit the website for more details.
Halloween at Butterfield Acres
Dress up in your favourite family-friendly Halloween costumes and stroll through the farmyard and find your perfect pumpkin, visit animals, enjoy fall photo-ops, ride thru Scarecrow Alley in the back woodlands. Warm up at a crackling fire pit while enjoying some hot chocolate (child temperature), apple cider, or coffee!  And… social distance!
Dates:  Weekends in October, including Halloween
Visit the website for more details and to book your tickets in advance.
Dash of Doom
The Dash of Doom is Calgary's only Halloween Race (1K, 5K or 10K)! This is a family-friendly and pet-friendly event. Families, dogs and strollers are all encouraged to wear a costume and take part in this race supporting AARCS. Register early, this race sells out every year!
This event goes virtual for 2020.
Date:  October 26-31, 2020
Haunting Halloween at Village Square Leisure Centre
Dress in your favourite costume and head over to Village Square Leisure Centre for creepy crafts, ghostly games and fun activities!
EDMONTON AND AREA
Boo at the Zoo
Wear a costume, bring your trick-or-treat bag, and experience the spooky wonders of the animal kingdom!  At Boo at the Zoo, the zoo is committed to hosting a safe and fun Halloween event.
Dates:  October 24, 25, and 31, 2020
Time: 10AM – 4PM
Visit the website for more information and to purchase tickets.
Harry Potter Festival of Witchcraft and Wizardry
Activities include taking a ride on the Magical Express, watch a Quidditch match, catch a Harry Potter movie in the theatre, get your picture taken in the Headmaster's office, take a potions class, enjoy a Butterbeer or Pumpkin Juice, or stroll through vendors and enjoy food trucks.
Dark at Fort Edmonton Park
An unforgettable night in the darkest corners of Fort Edmonton Park deep in the river valley. Your guided paranormal investigation will walk you through the science of paranormal investigations and the tools that are used to detect entities. Come with an open mind..you never know what the night will bring.
DARK will take place this Halloween 2020!
NOT suitable for those under 16 years of age.
There will be 2 locations to choose from: Mellon Farm House (max 8 guests) or Fort Complex (max 12 guests)
Tickets: $75
Dates:  Fridays, Saturdays, Sundays in October at 9 PM
Duration: 3 hours
Visit the website for more details, and to purchase tickets.
Dead Centre of Town at Fort Edmonton Park
Edmonton's only live-action horror show inspired by true history!
Dates:  Unconfirmed for 2020.
Location: The Blatchford Field Air Hangar at Fort Edmonton Park
Visit the website for more details, and to purchase tickets.
Halloween Scavenger Hunt, Edm Ski Club
A FREE physically distant Halloween activity! Dress up, have fun outdoors and get your candy this Halloween without going door-to-door.
Date:  October 31, 2020
Visit the website for details, and to register and book your time.
Prairie Gardens Haunted Pumpkin Festival, Bon Accord
Activities include pumpkin cannon, maze labyrinth challenge, live music, strolling Halloween characters and more!
Ghoulish Garden Party at Muttart Conservatory
Get your capes, dresses, cowls or masks ready! Make a Halloween craft, get some treats and play some games at this family friendly event.  And don't forget to take in the Feature Pyramid 'Day of the Dead'.
Night of Fear Festival
The Kids Halloween Bash includes activities such as pumpkin decorating, treat bags, and a costume contest!
Dates:  Unconfirmed for 2020.
Visit the website for details and to buy tickets in advance.
Spooky Strathma at Strathcona Museum
The ghosts come out as the Strathcona Museum turns down the lights for Halloween fun. Come in your costume and bring a flashlight for this fun, family friendly event.
**  To avoid disappointment, please call to check times and availability before you go to any of these locations!  **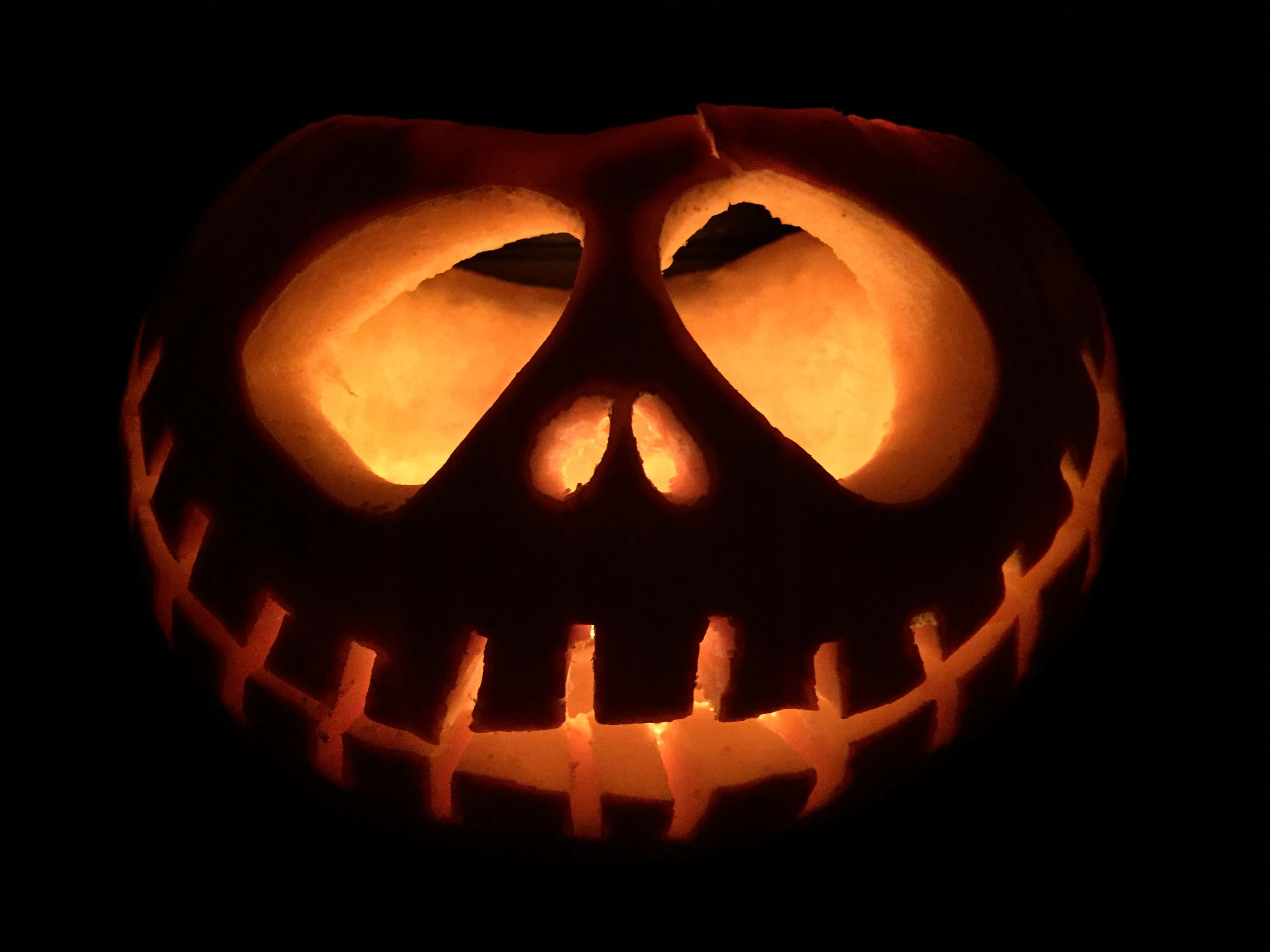 More Fall Fun in Alberta: