Hike: Rock Art Tour in Writing-on-Stone Provincial Park
The Rock Art Tour in Writing-on-Stone Provincial Park is a great, family friendly hike!  Take a tour back in time as you visit this Restricted Archaeological Preserve Area.
Áísínai'pi is the Blackfoot word for Writing-On-Stone and means 'where the drawings are'.
While visiting Writing-on-Stone Provincial Park, there are so many things to explore!  You can take a self guided walk along the Hoodoo trail, float in the Milk River, sun at the beach, or explore this beautiful and unique park.  And if you can, take a walk back in time on the Rock Art Guided Tour.  This is a fascinating tour, and perfect for families!
Not only do you see Canada's most extensive rock art, but you experience it along with breathtaking views, songbirds, chirping bugs, and wide open skies…it's stunning.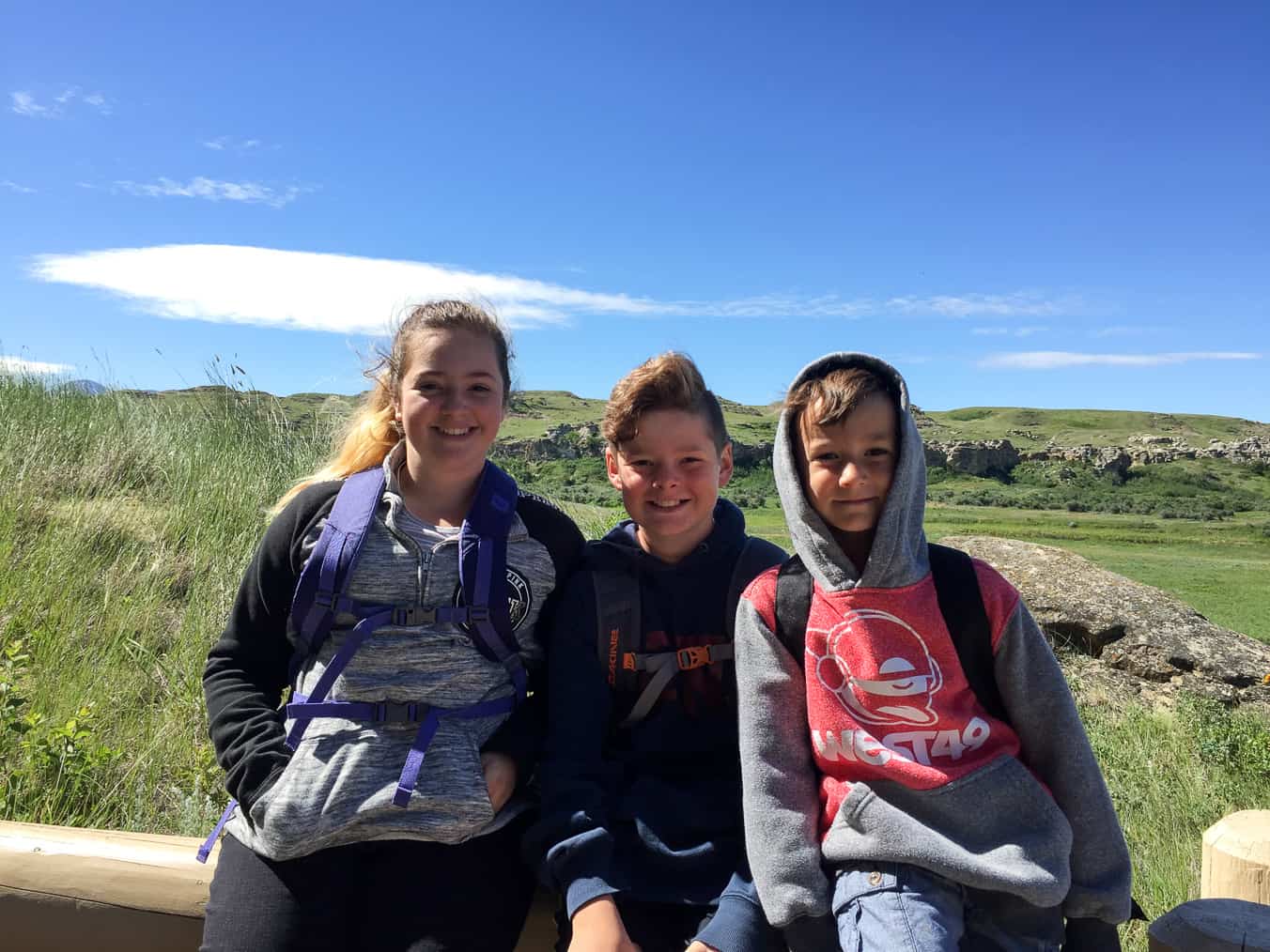 Our kids loved this tour, especially our 6 year old at the time, because he was learning about First Nation groups in school.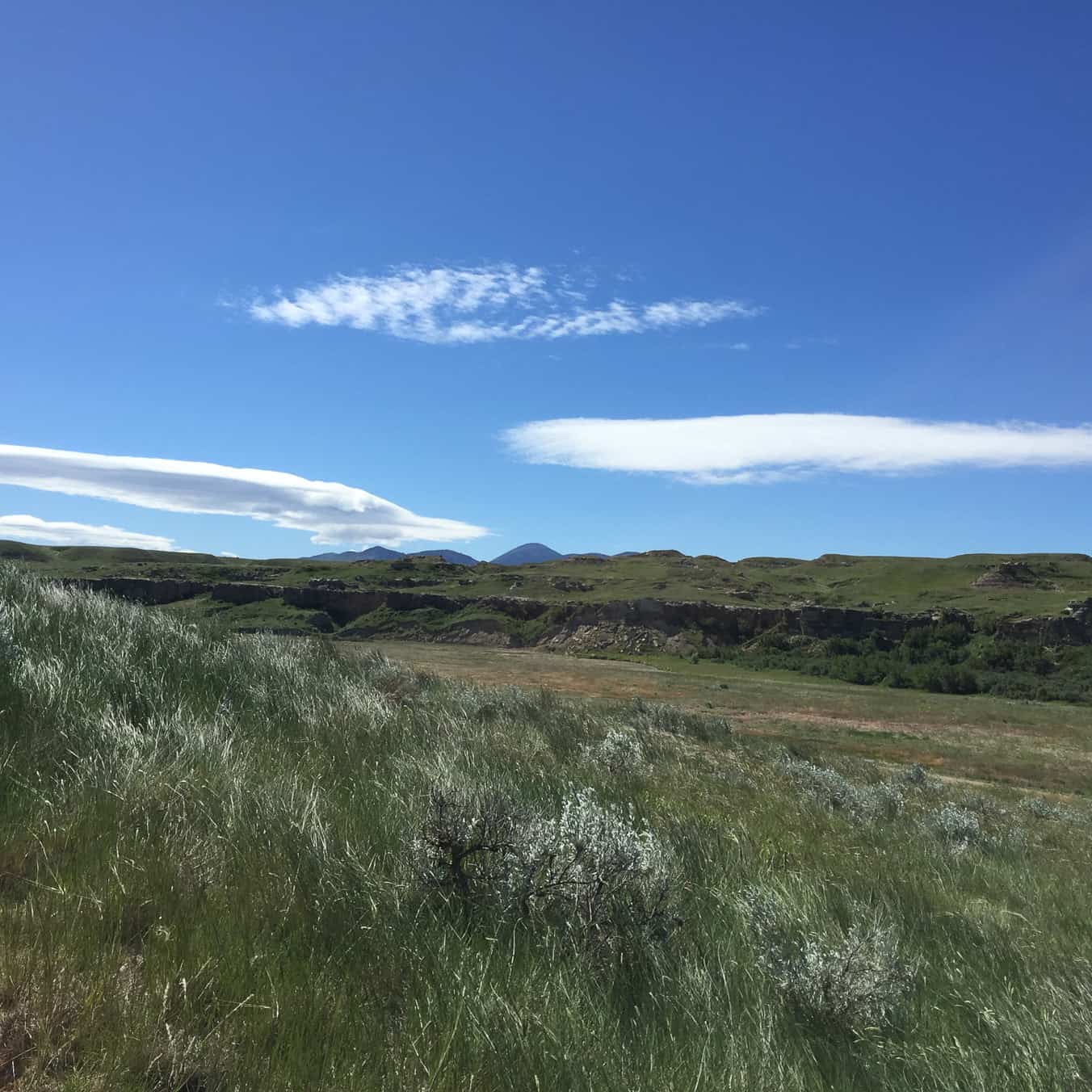 This short guided tour will take about 2 hours to complete from start to finish.  And during this time you will get up close views of the many petroglyphs (which are rock carvings) and pictographs (which are rock paintings) on the sandstone cliffs, that were left by First Nations people as a record of their history and culture.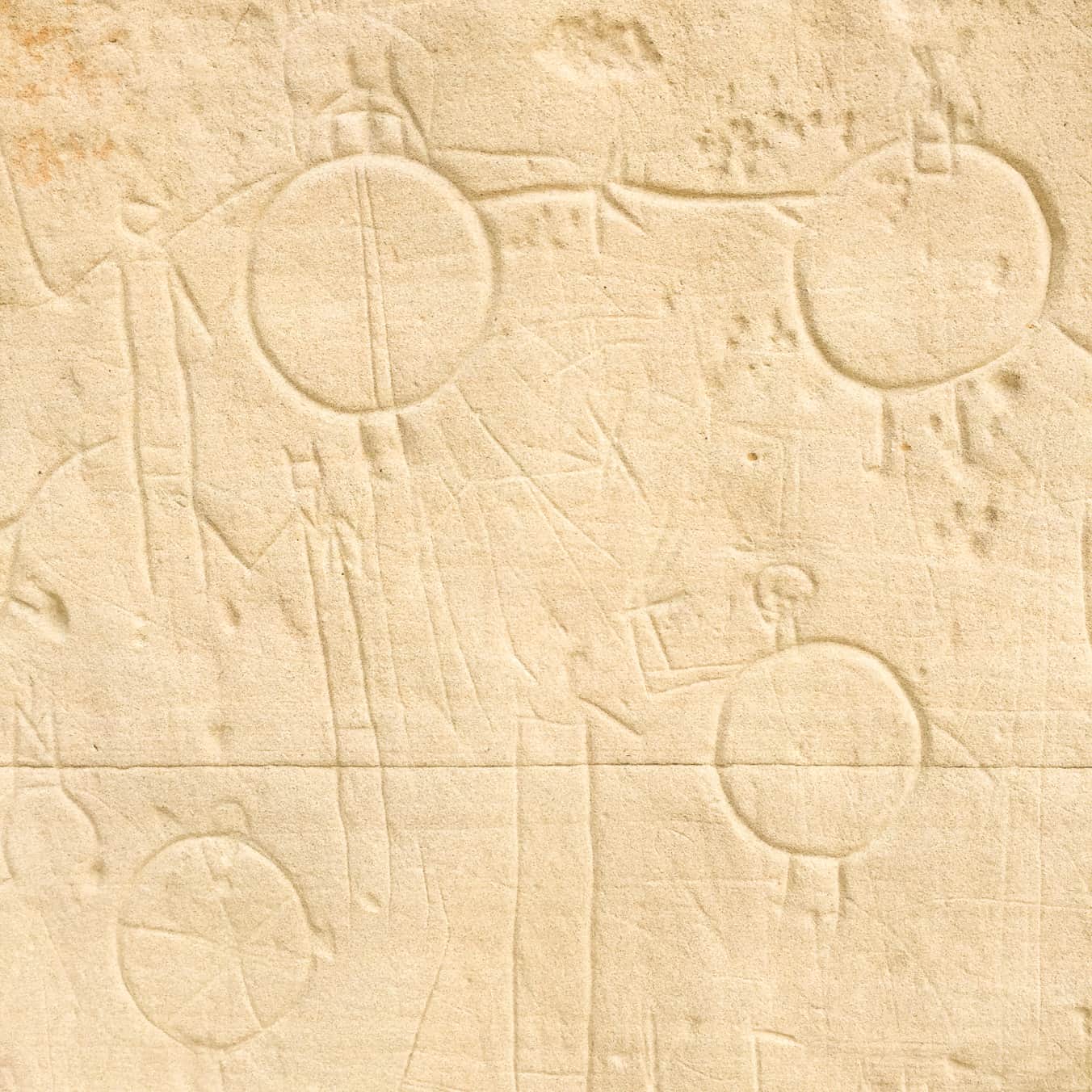 One of the things that surprised me the most about this tour, was the amount of vandalism, which is why the area is now restricted and only open to guided tours.  But even the stories about some of the graffiti have a tale of their own, and are quite interesting.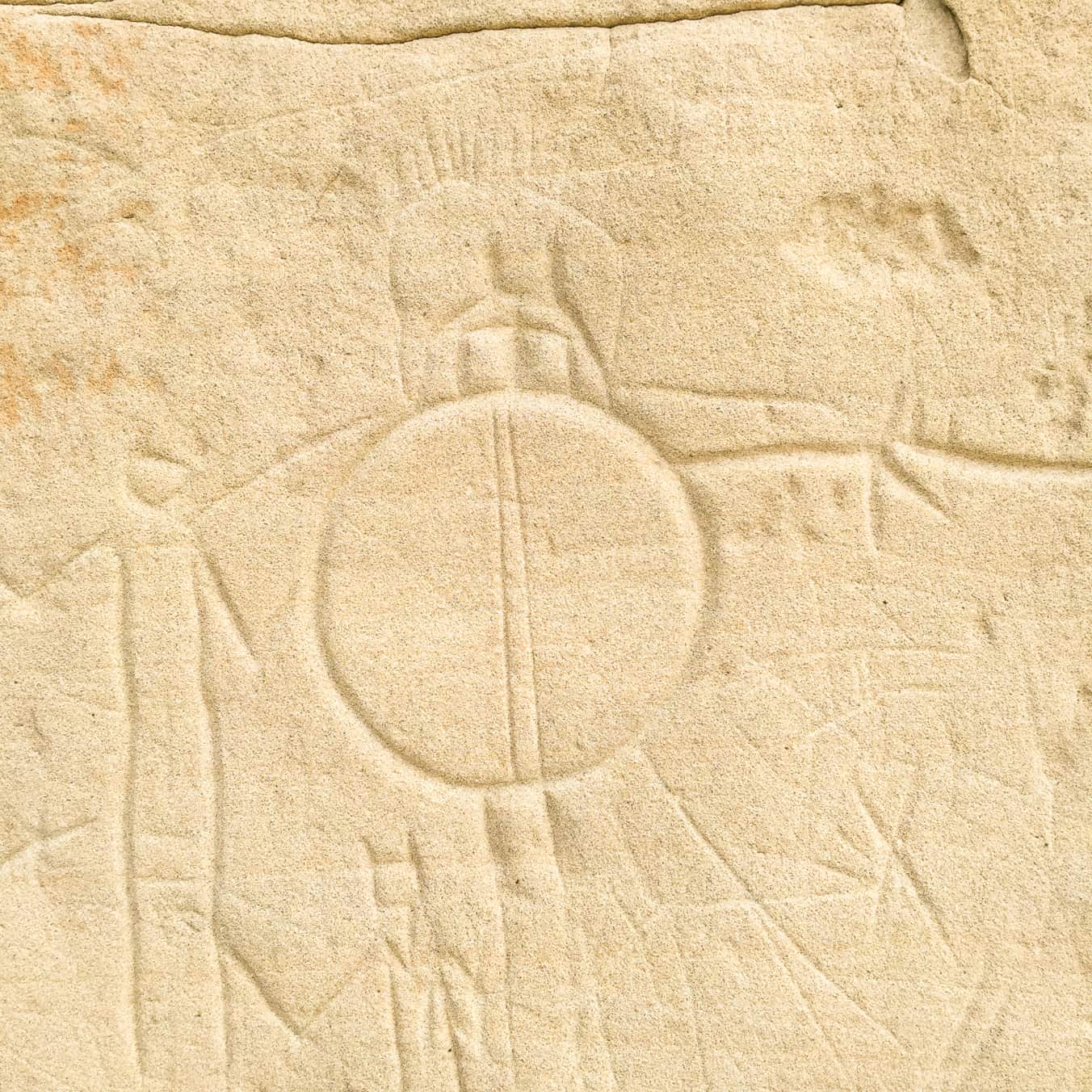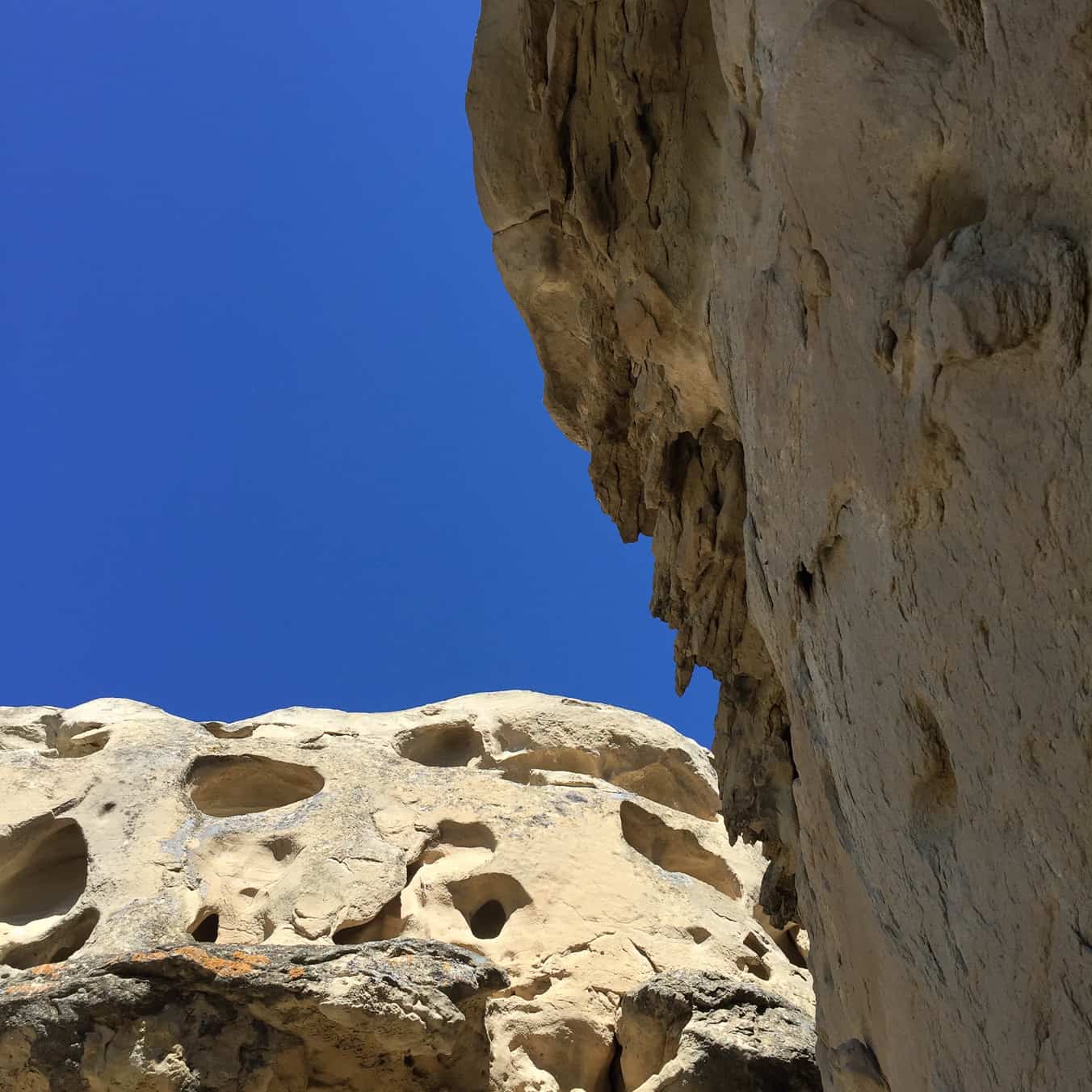 This is an easy and must see tour if you are in the area!
Rock Art Tour Hike Details:
A Big Adventure's Hike Review:  A fantastic hike (more like a walk), and definitely worth it for the experience, prairie views and wonderful stories.
Rating:  All Ages*, Low to Moderate difficulty

*Please note, in July and August, due to extreme heat conditions children ages 6 and under will not be allowed on the 2:00 PM tours.  To avoid disappointment, contact the park before you book your tour.

Length:  2 hour guided walk
Type:  Gravel Trail.  You hike to the petroglyphs and come back the way you came.
Accessibility:  Not stroller or wheelchair accessible.
Activity:  Trail is for Hiking only.
Fun Fact!  You can also book an evening tour!
More Information and Booking, visit the Alberta Parks Site here.
Tip!  Book your tour as far in advance as possible.
What to wear and pack:
Wear closed toed shoes
Water, at least 1 L per person
Sunscreen
Hat
Camera
Snacks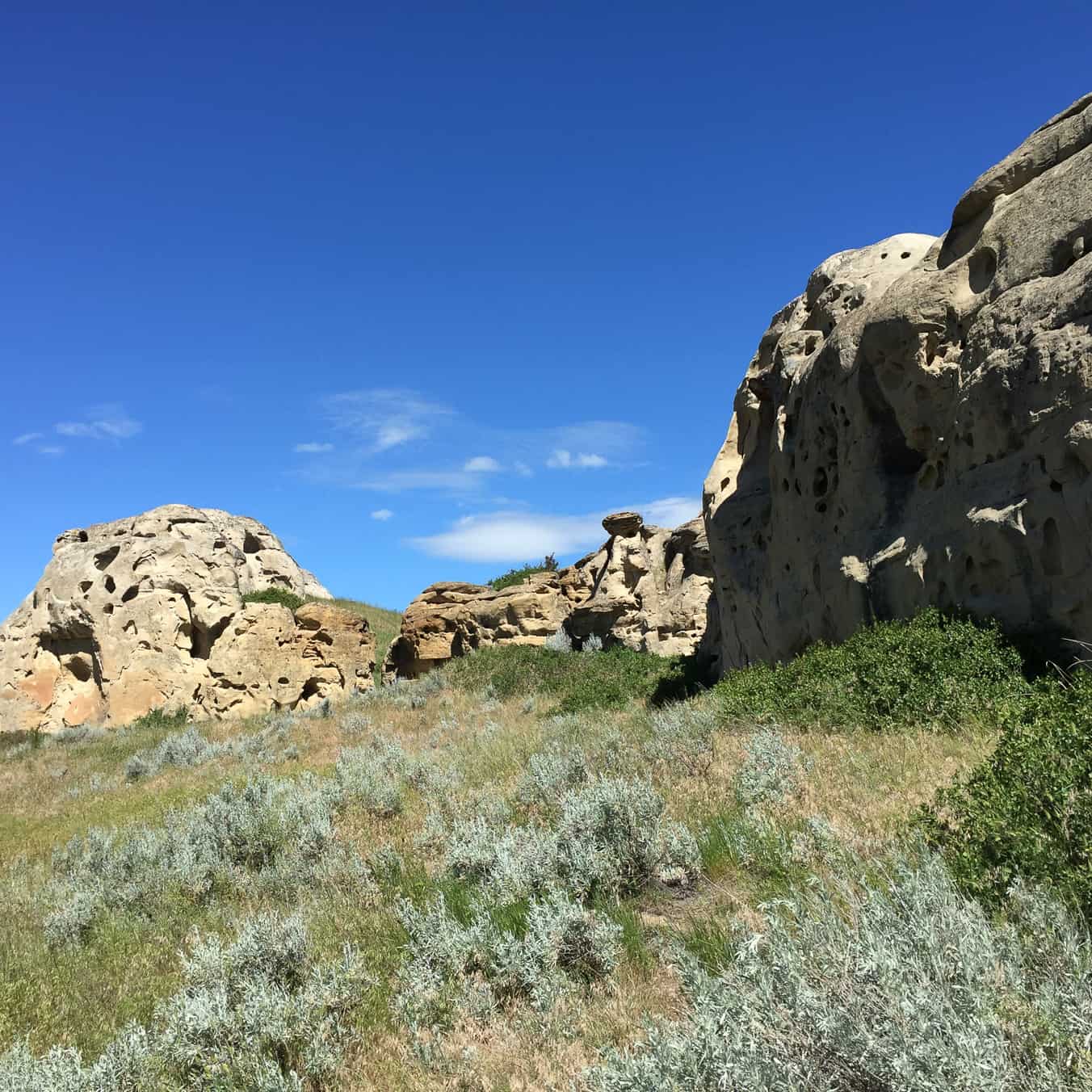 More things to do in the area!
PIN IT!