Hike: Hoodoo Trail at Writing-on-Stone Provincial Park
The Hoodoo Trail at Writing-on-Stone Provincial Park (4.4 KM), is a great way to get up and close with the hoodoos, and take in the most amazing views of this unique and breathtaking landscape.
While visiting Writing-on-Stone Provincial Park, there are so many things to do and explore!  You can take a self guided walk along the Hoodoo trail, float in the Milk River, sun at the beach, take a walk back in time on the Rock Art Guided Tour, or explore this beautiful and unique park on your own.  In this post, we're sharing our experience of hiking the Hoodoo Trail.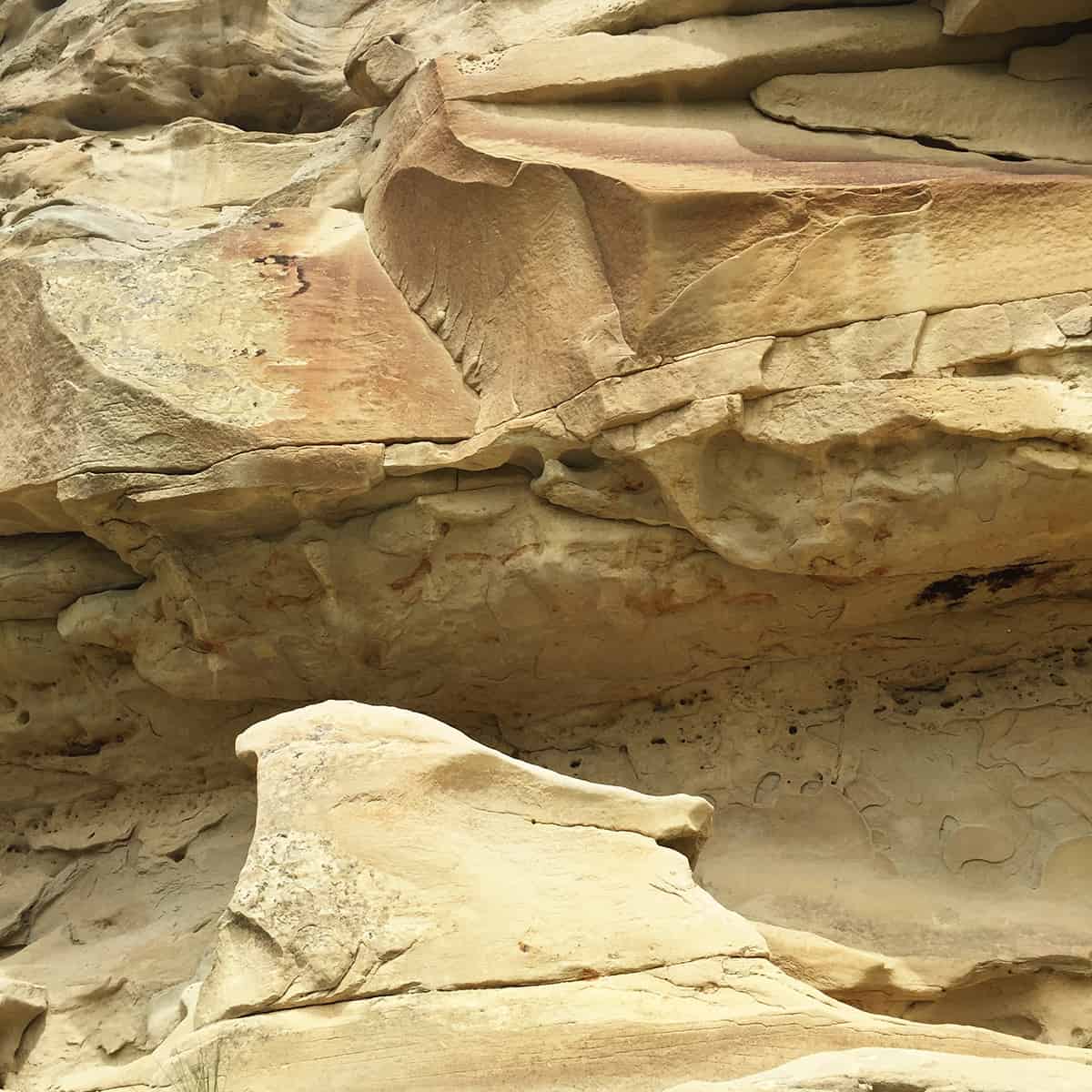 When ever we stay in a campground, one of the first things we do is check to see what hikes are accessible right from the campground.  So on our last visit to Writing-on-Stone Provincial Park, we stayed in the Writing-on-Stone campground, and from here we accessed the Hoodoo Trail.
The Hoodoo Trail is a 4.4 KM hike that winds along hoodoos and sandstone cliffs, with breathtaking views of prairie grasslands and the Milk River valley.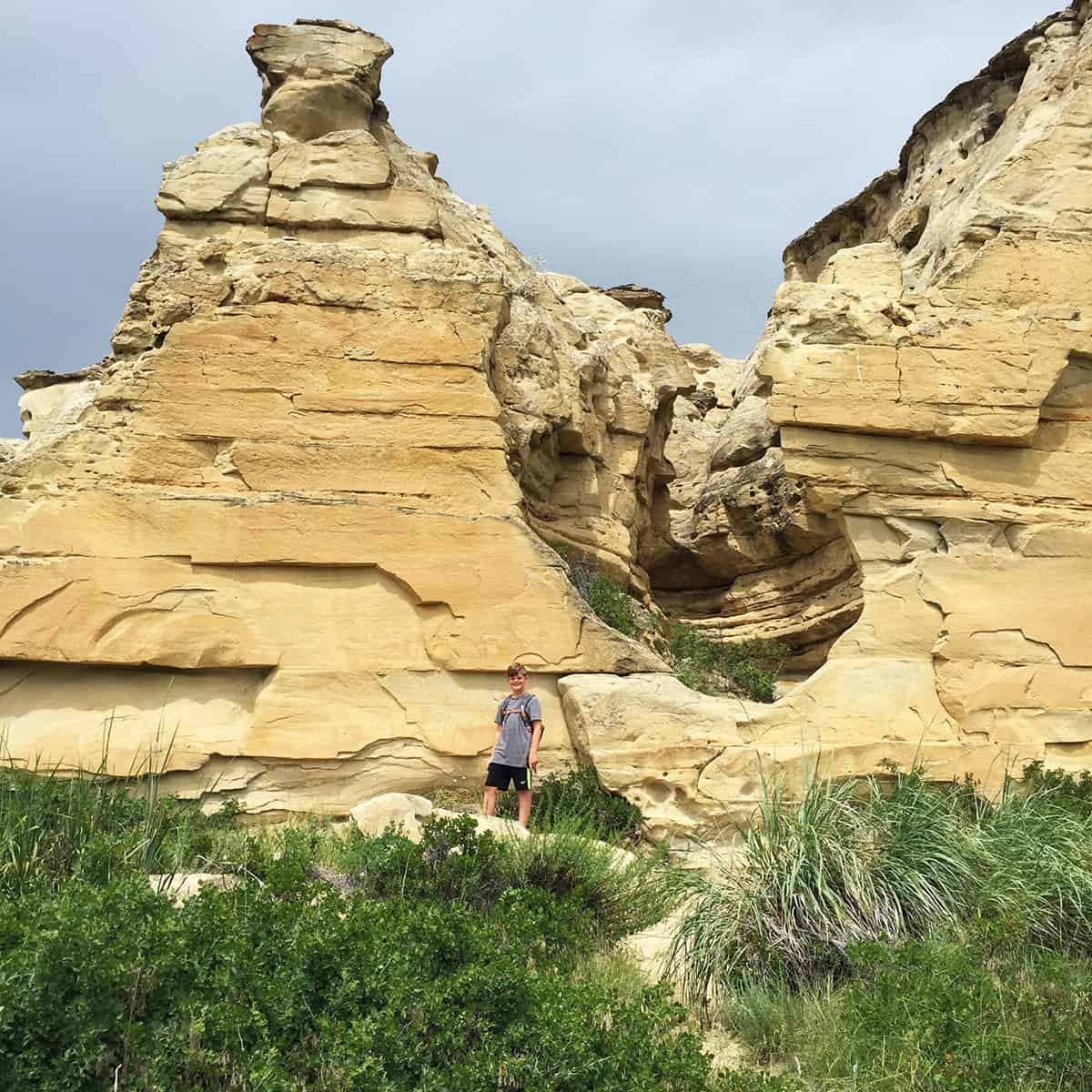 This is a great family-friendly hike, but it can be very hot, and the terrain is steep in some areas.  But if you bring along water & snacks, take it slow and soak up all the breathtaking views, it is a fairly easy walk.  I mean, where else can you get so up and close with hoodoos!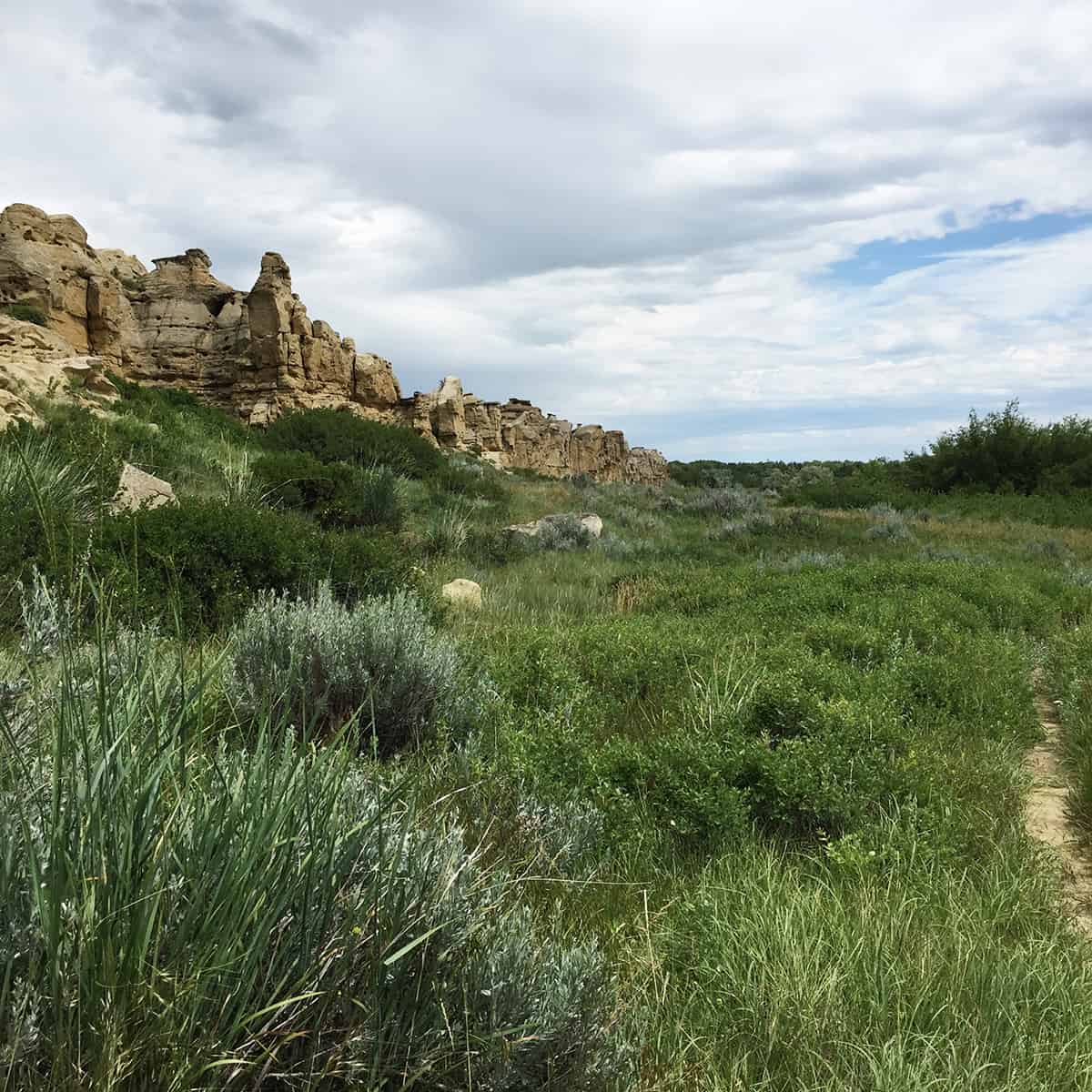 When we visited the skies were overcast, and a storm was rolling in, which I think made this hike exceptionally beautiful!  There's something so magical about watching a storm form on the prairies!  We were lucky not to get caught in it though…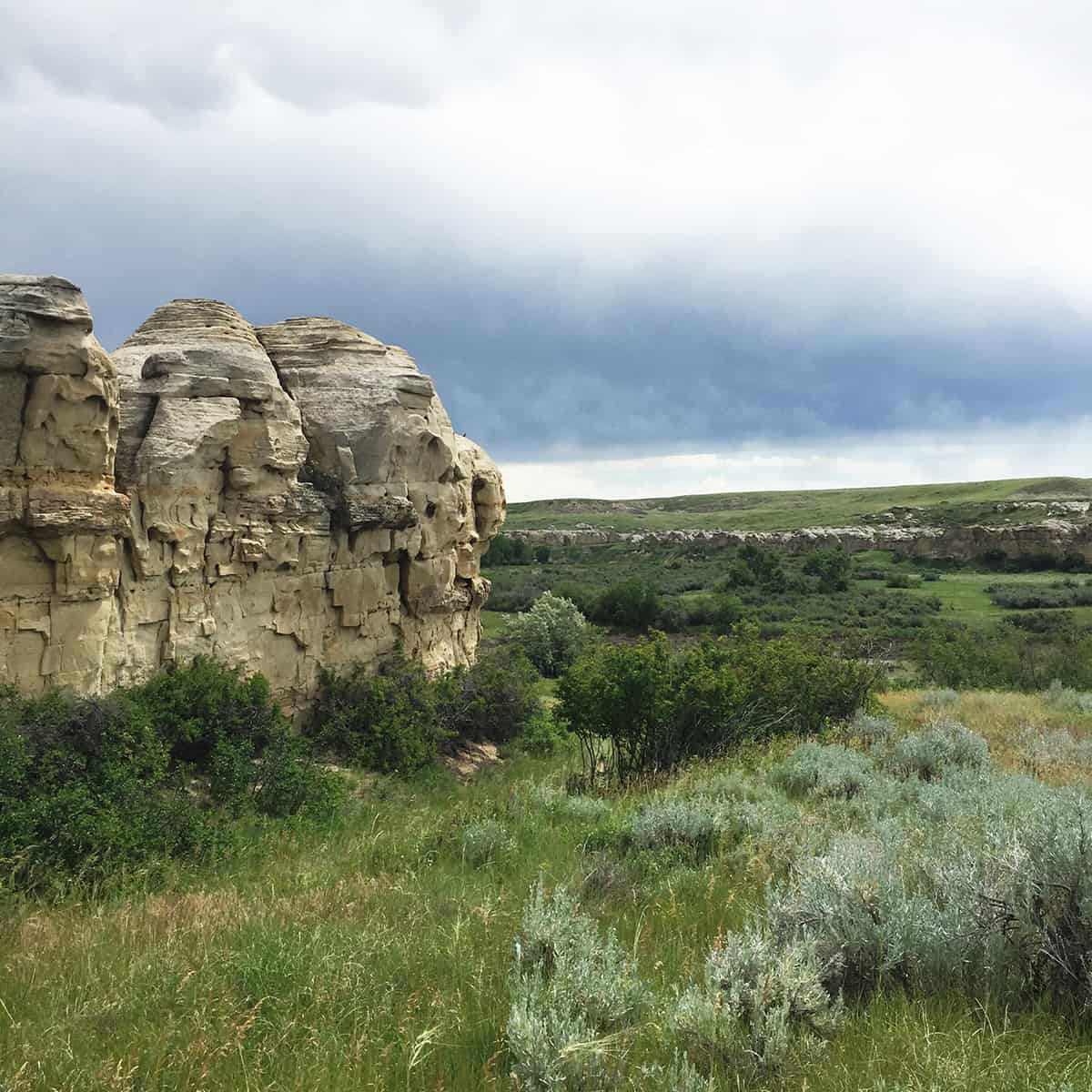 But it made for some really great pictures!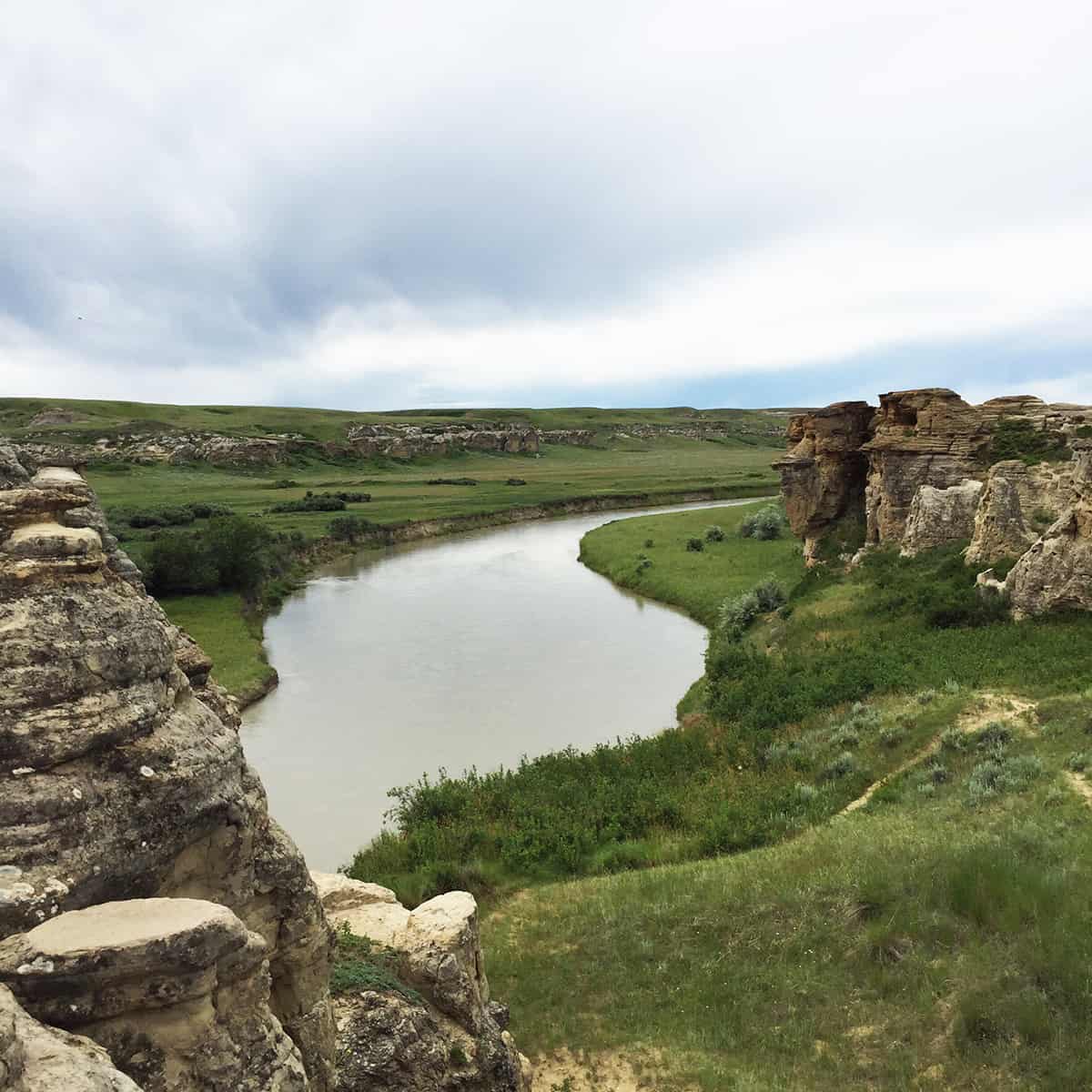 The greatest thing about hiking the Hoodoo Trail is being able to be so up and close with this unique landscape…you're right in the hoodoos on this trail.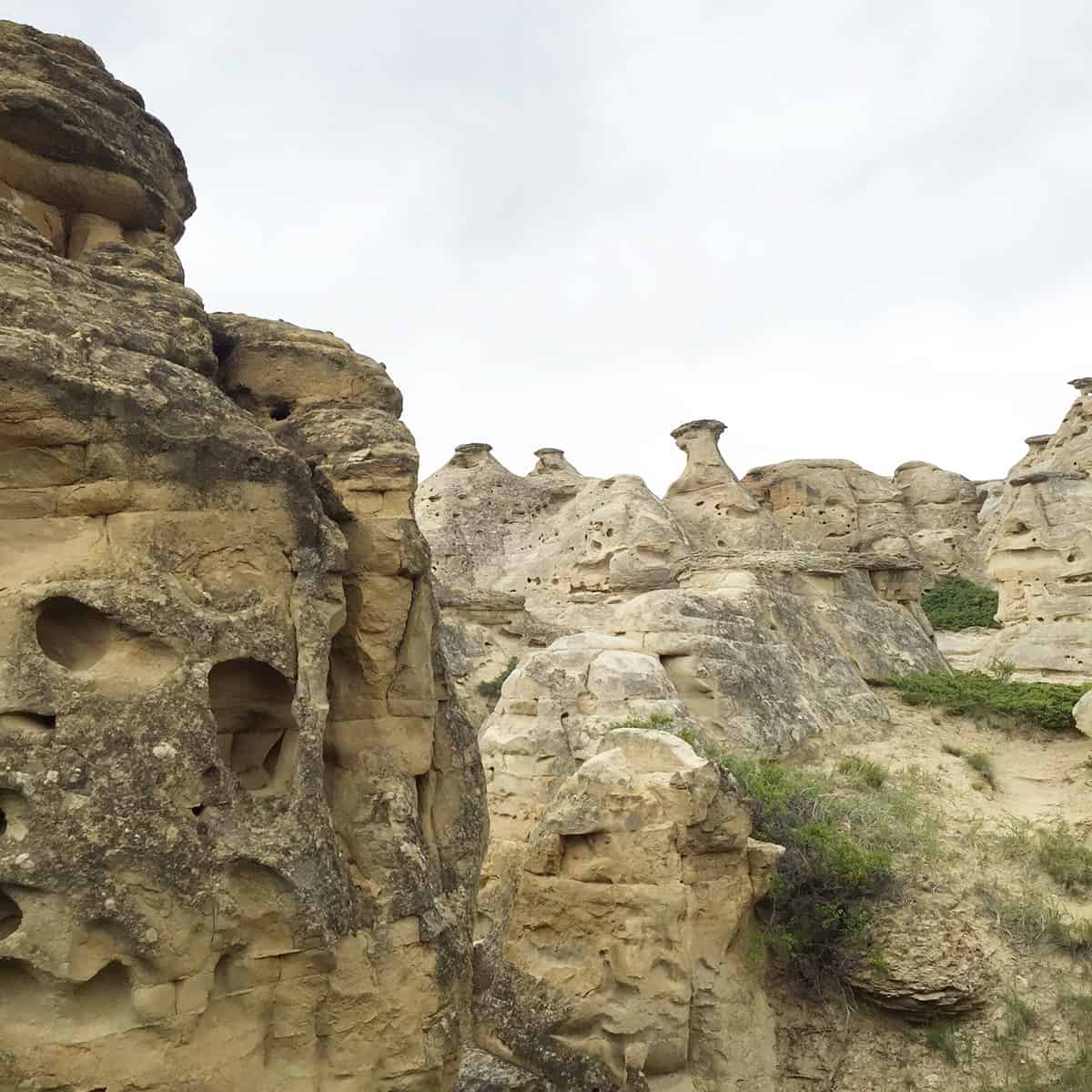 We spent about 2 1/2 hours on this trail, but much of our time was spent just looking at everything.  This trail is all about taking it all in…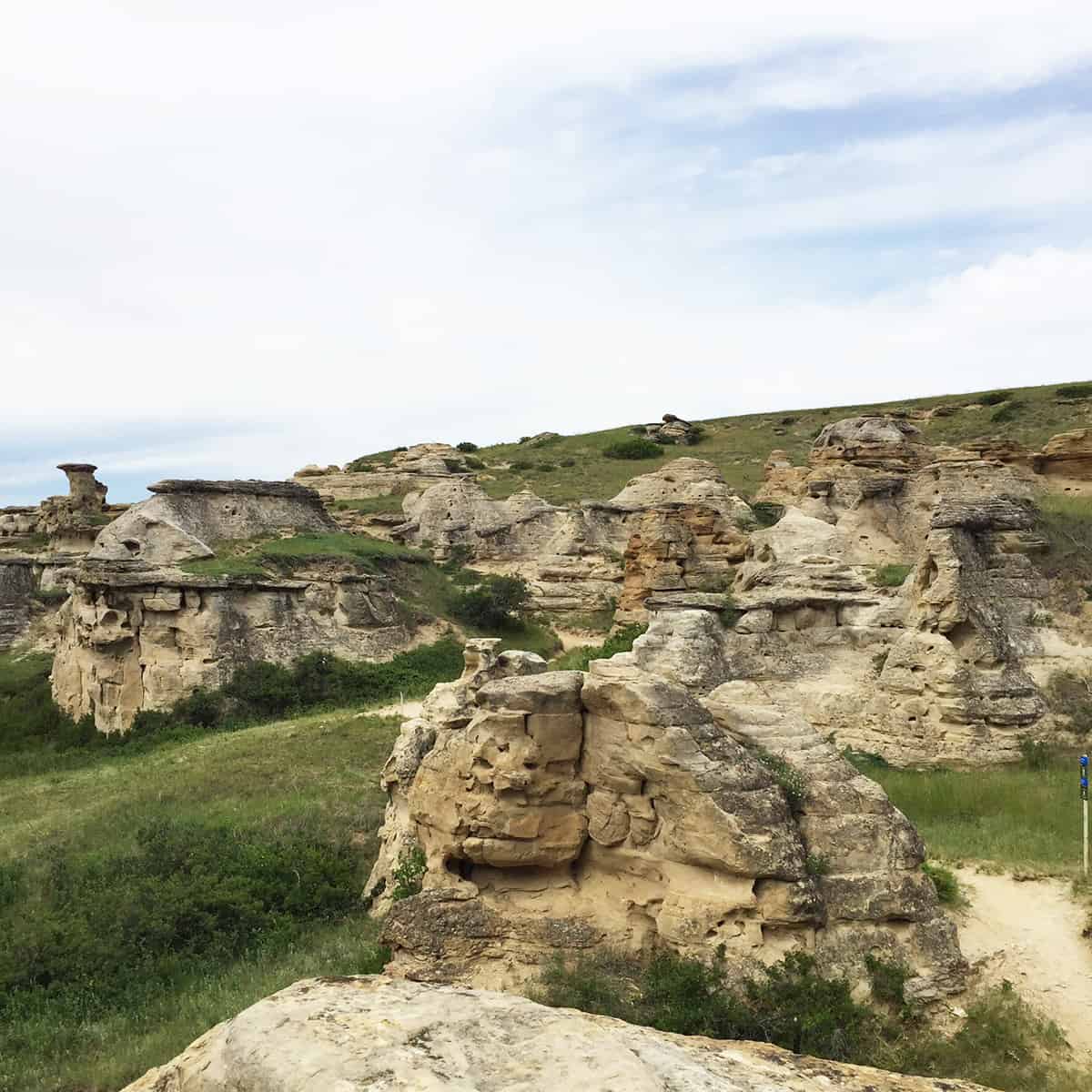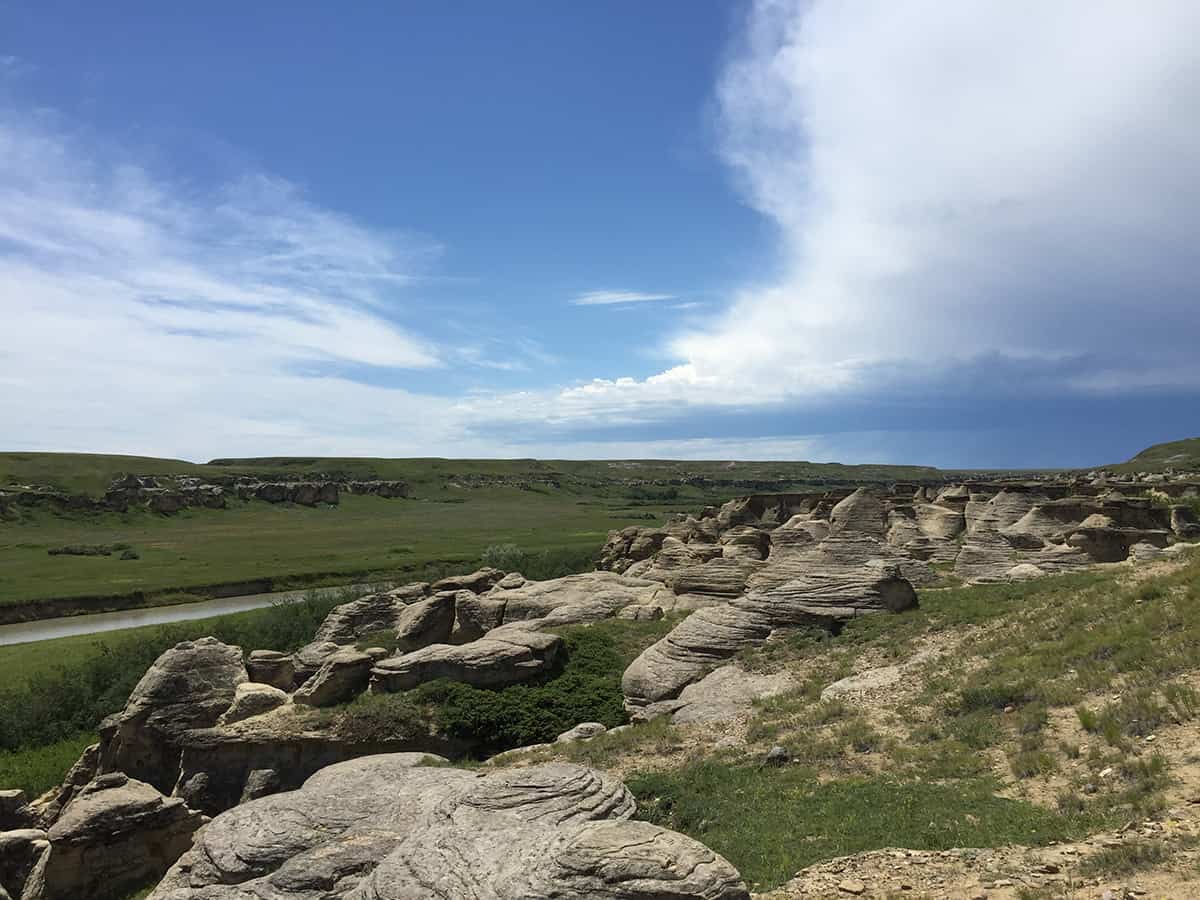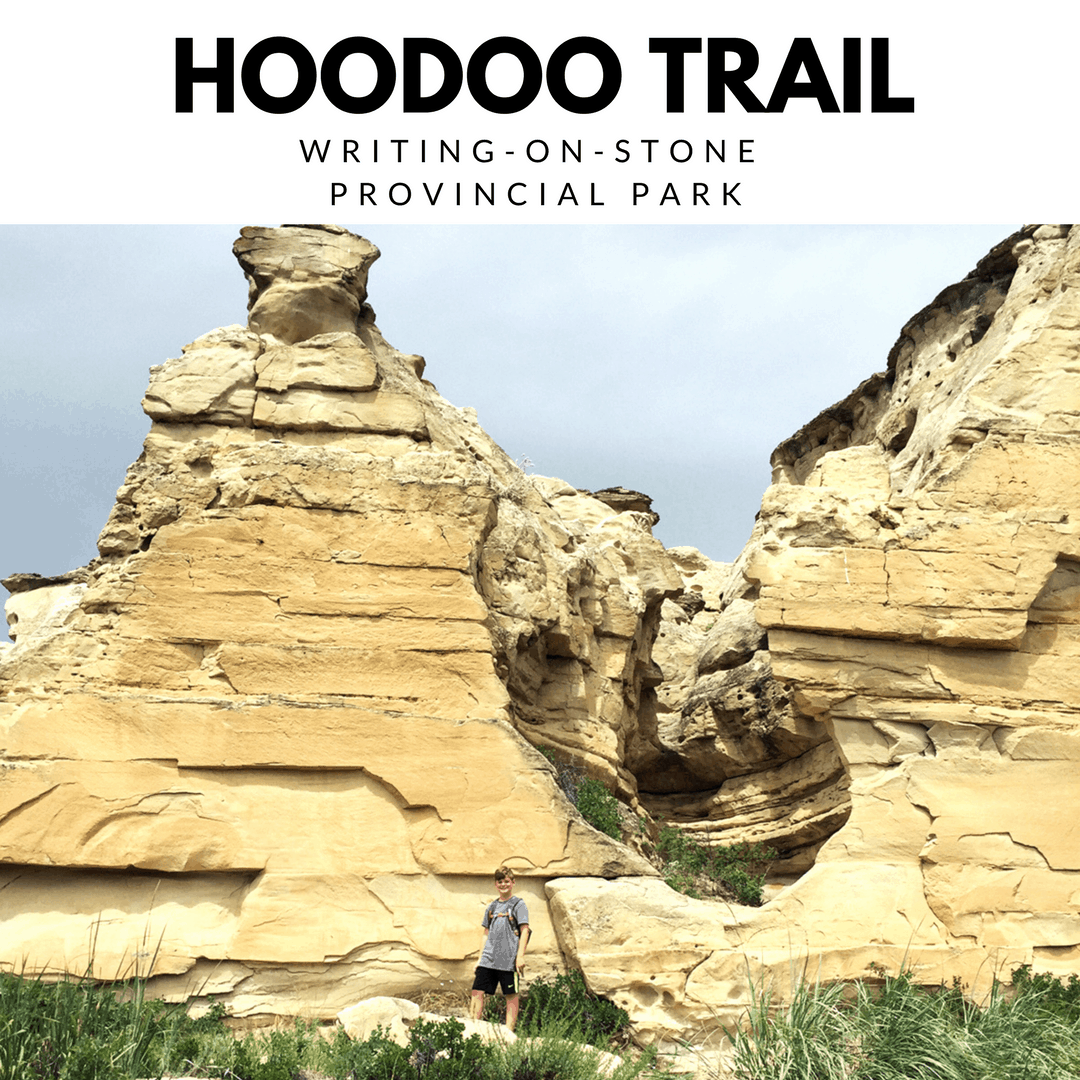 Hoodoo Trail at Writing-on-Stone Provincial Park Hike Details:
A Big Adventure's Hike Review:  A beautiful hike.  The views and hoodos are extraordinary…this hike is highly recommended!
Location: You can access the trail from the Writing-on-Stone Day Use area.
Length:  2.2 km one way…so 4.4 km total.
Rating:  Moderate difficulty. Gravel type path.  The trail can be rough, there are stairs and some steep areas. This trail can be very hot.
Accessibility:  Not stroller or wheelchair accessible.
Activity:  Trail is for hiking only.
More Information, visit the Alberta Parks Site here.
What to wear and pack:
Wear closed toed shoes
Water, at least 1 L per person
Sunscreen
Hat
Camera
Snacks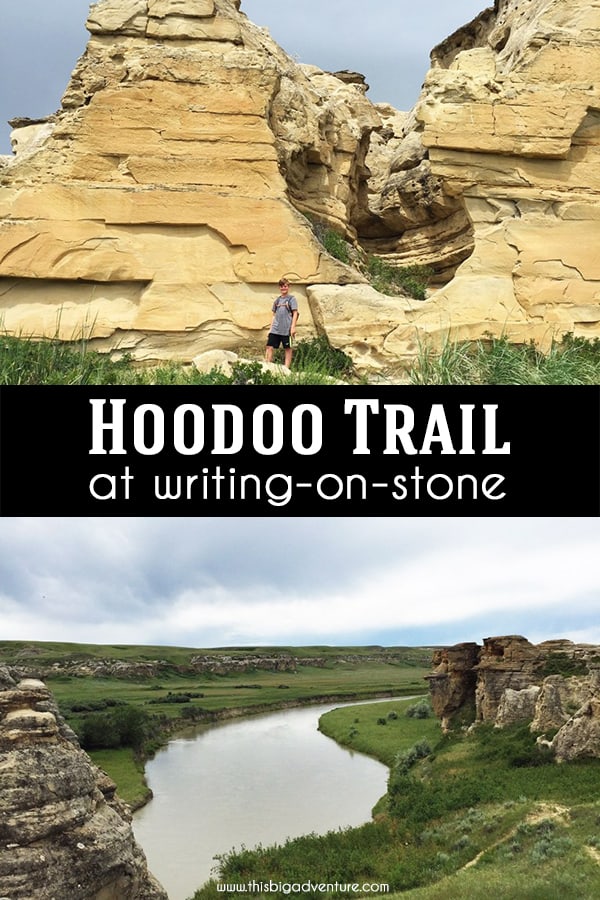 More to do in Writing-on-Stone Provincial Park:
The Rock Art Tour in Writing-on-Stone Provincial Park is another great walk to take!  This hike requires a reservation, so make sure to book your trip ahead of time.