Eat with Kids: Eddie Burger + Bar in Banff
We found a hidden gem of a burger joint, in Eddie Burger + Bar in Banff!
You might just miss this gem of a burger place, if you're not looking for it. Tucked away inside a hotel on the main strip, the fight to find parking is well worth the delicious burger and comfort food that are redone to make them even more delicious.
A small space, we sat at the bar with the kids and enjoyed a view of the milkshake bar, close to the door. Staff were friendly, and quickly brought the kids coloring sheets and crayons, and glasses filled with water.
Up first on the menu, the kids milkshakes ($4). At four and six, they can't usually finish a whole one, so they split a strawberry one. It was the perfect size for sharing, and topped with whipped cream and sprinkles.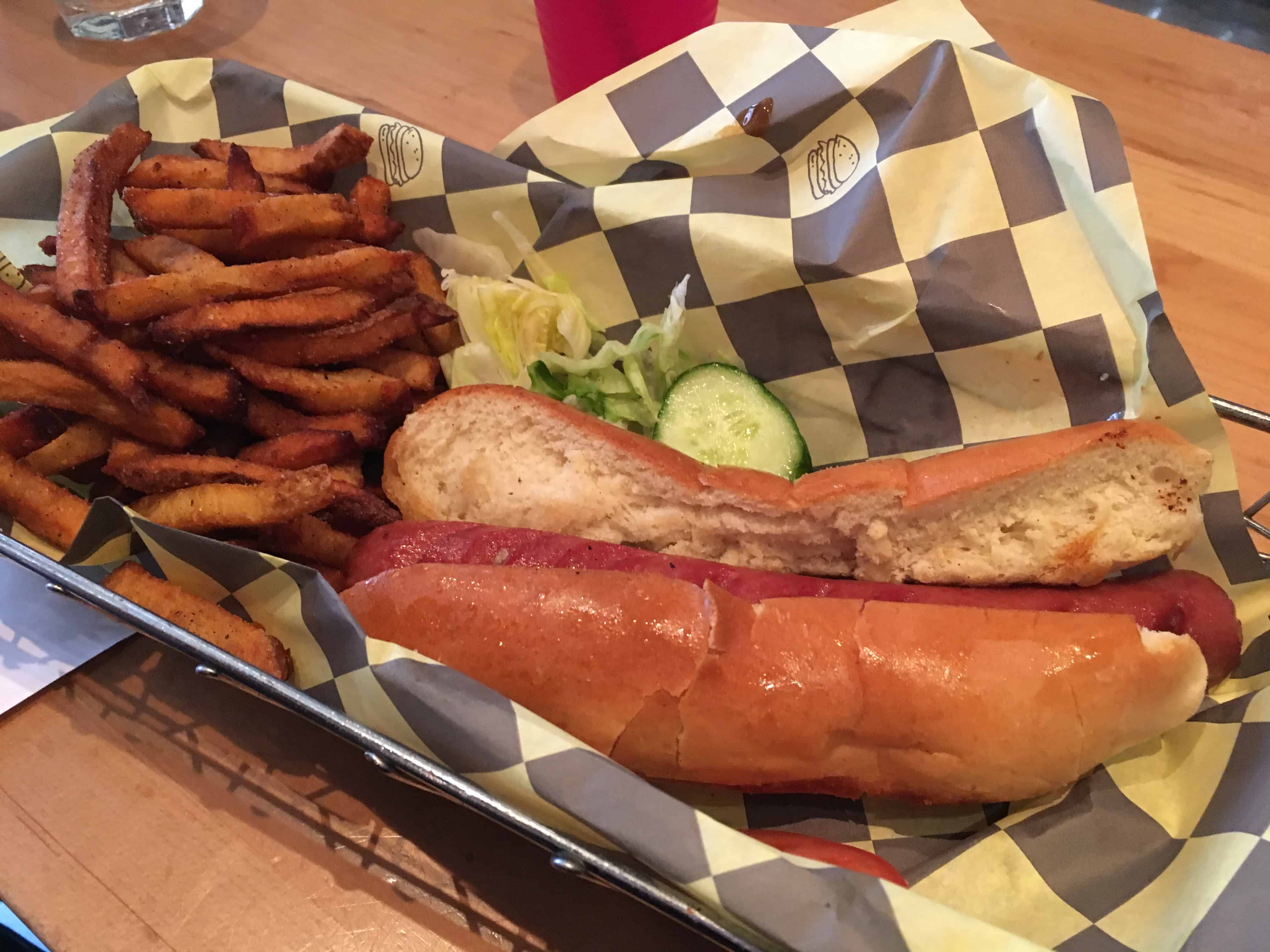 There are three options on the kids menu: hot dog, burger or grilled cheese. The girls both ordered hot dogs, but they easily could have shared one meal with the generous portions of fries, and the huge hot dog ($7.99).
We loved the option to order off the menu, or build your own burger or hot dog (and even your own poutine). In the end, we ended ordering up on the menu.
For the adults at the table, we mixed it up a little. We ordered the Buttermilk Chicken Burger with a side of 'hot tots' and the 'Eddie Mac' with two patties, a generous portion of bacon and that delicious sauce on the burger. Fresh, full of flavour and a breading on the chicken that had me not caring about the fact that the sauce was running down my face, the delicious meal was worth the splurge, at just under $80 for the four of us (including beer and milkshakes).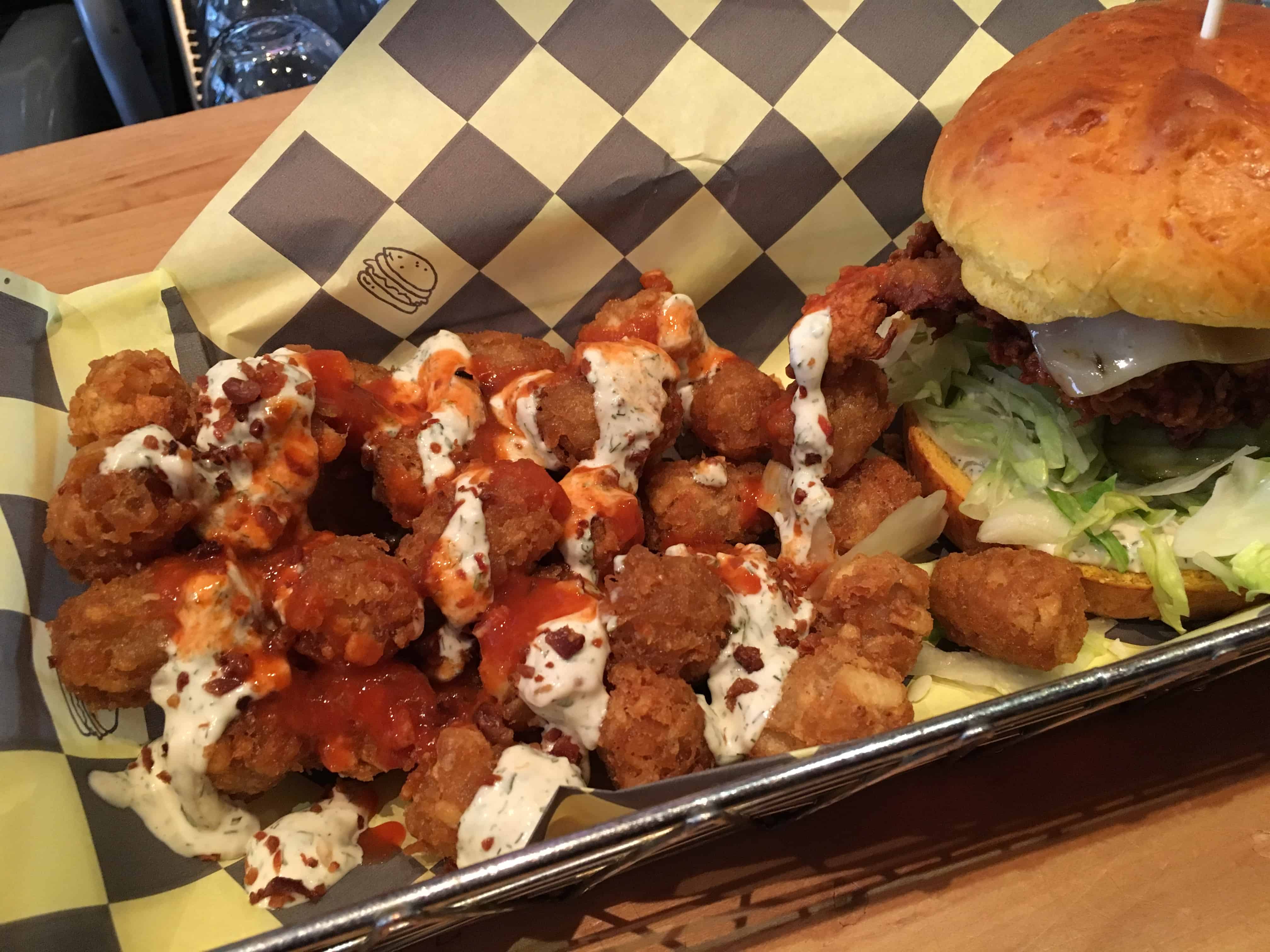 You've got to give the 'hot tots' a try. They were perfectly crisp tater-tots topped with a generous helping of ranch, hot sauce and bacon. Just delicious, they had everyone in our family asking for another bite after they tried them. Not too hot, with the perfect amount of ranch to balance the heat from the hot sauce, they're one of those dishes that we're going to have to try our hand at on those weeknights at home when we're searching for a new and delicious side option.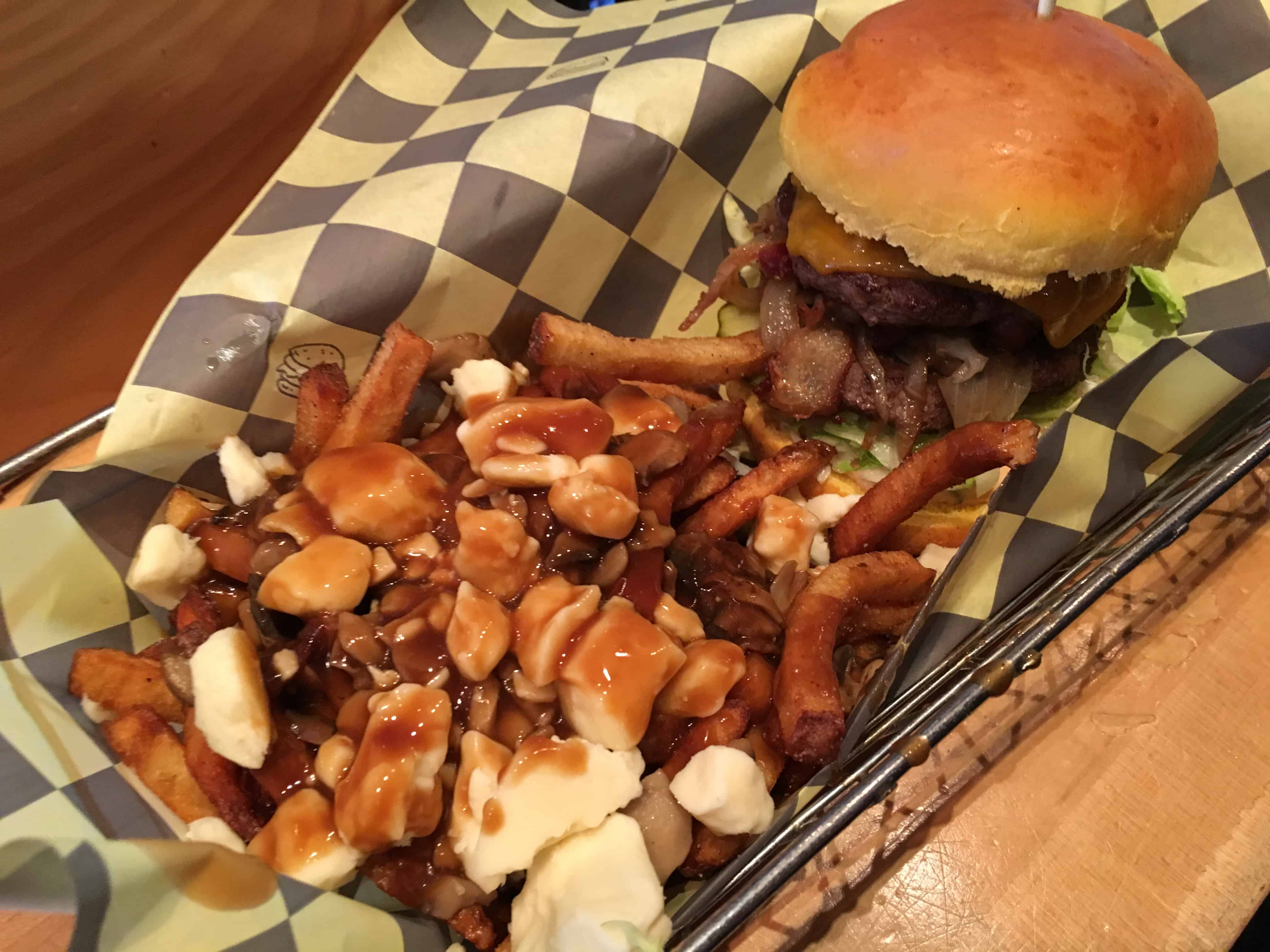 Next time, I'm going to try the Eddie Presley, the burger with peanut butter and jam – while we were there, I learned it's a staff favourite. I've taken the plunge with a peanut butter burger, but the blueberry jam included on this burger sounds like heaven in between buns.
Find Eddie Burger + Bar at 137 Banff Ave.