Add camping on the Lake at Kinbrook Island Provincial Park to your summer camping adventures!
When we're choosing campgrounds for weekend adventures, there are a few amenities that they've got to have: things to explore and do while we're there, amenities to occupy the kids (like playgrounds) and great campsites.
Camping at Kinbrook Island Provincial Park, you've got great campsites, set in the shade and a playground for the kids to explore. Campsites close to the beach mean easy day time entertainment, and you're close enough to Dinosaur Provincial Park that you can reach the badlands in only forty-five minutes.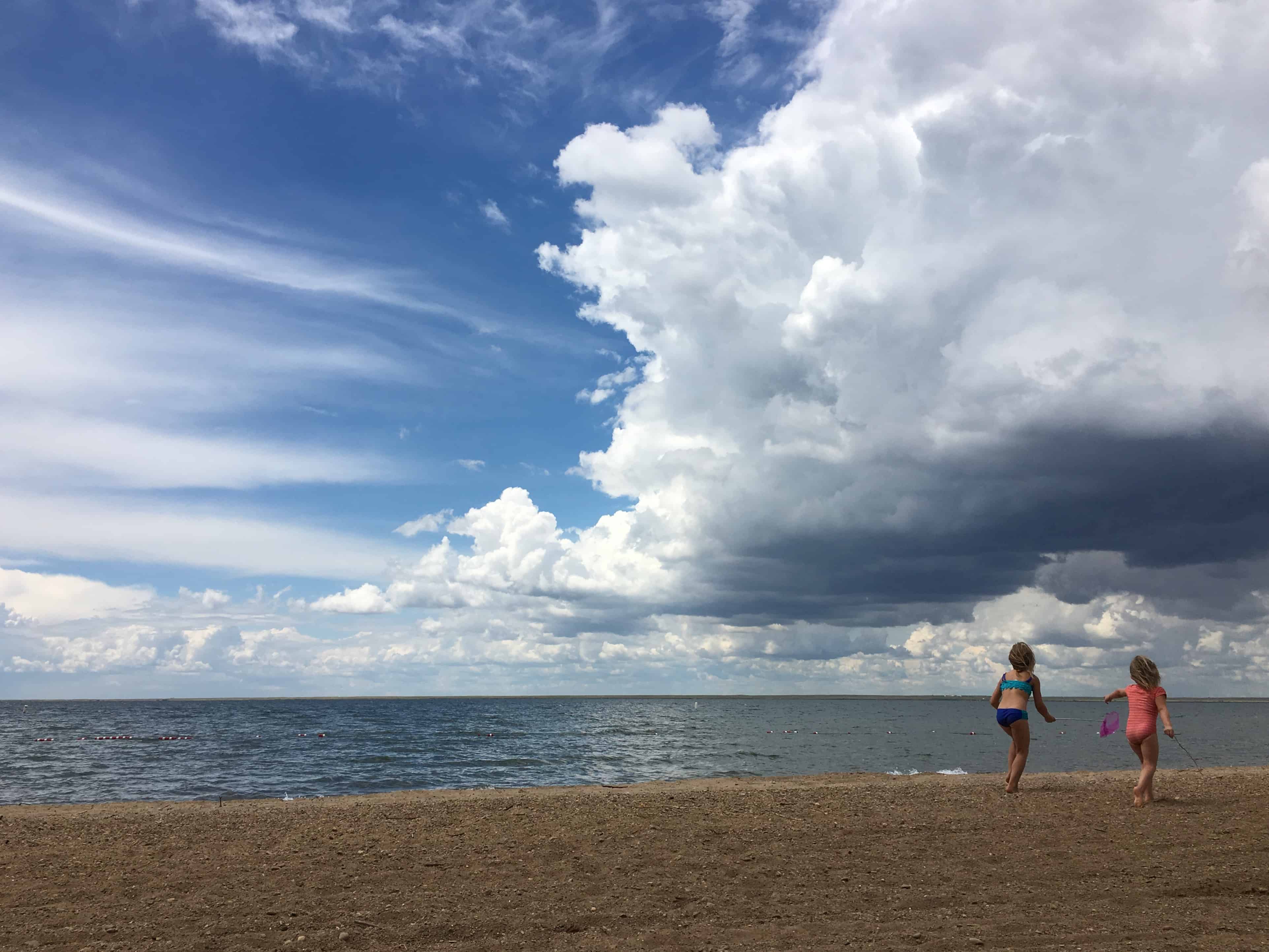 Hunting for shells on the beach, walking through the many trails around the lake and exploring under rocks make for a relaxing getaway. With a huge boat launch, it was perfect to bring along the kayaks and spend a morning on the lake. Best suited for fair weather, you should know that the lake can get choppy quickly with wind, so take this into account when you're planning your camping trip or beach day.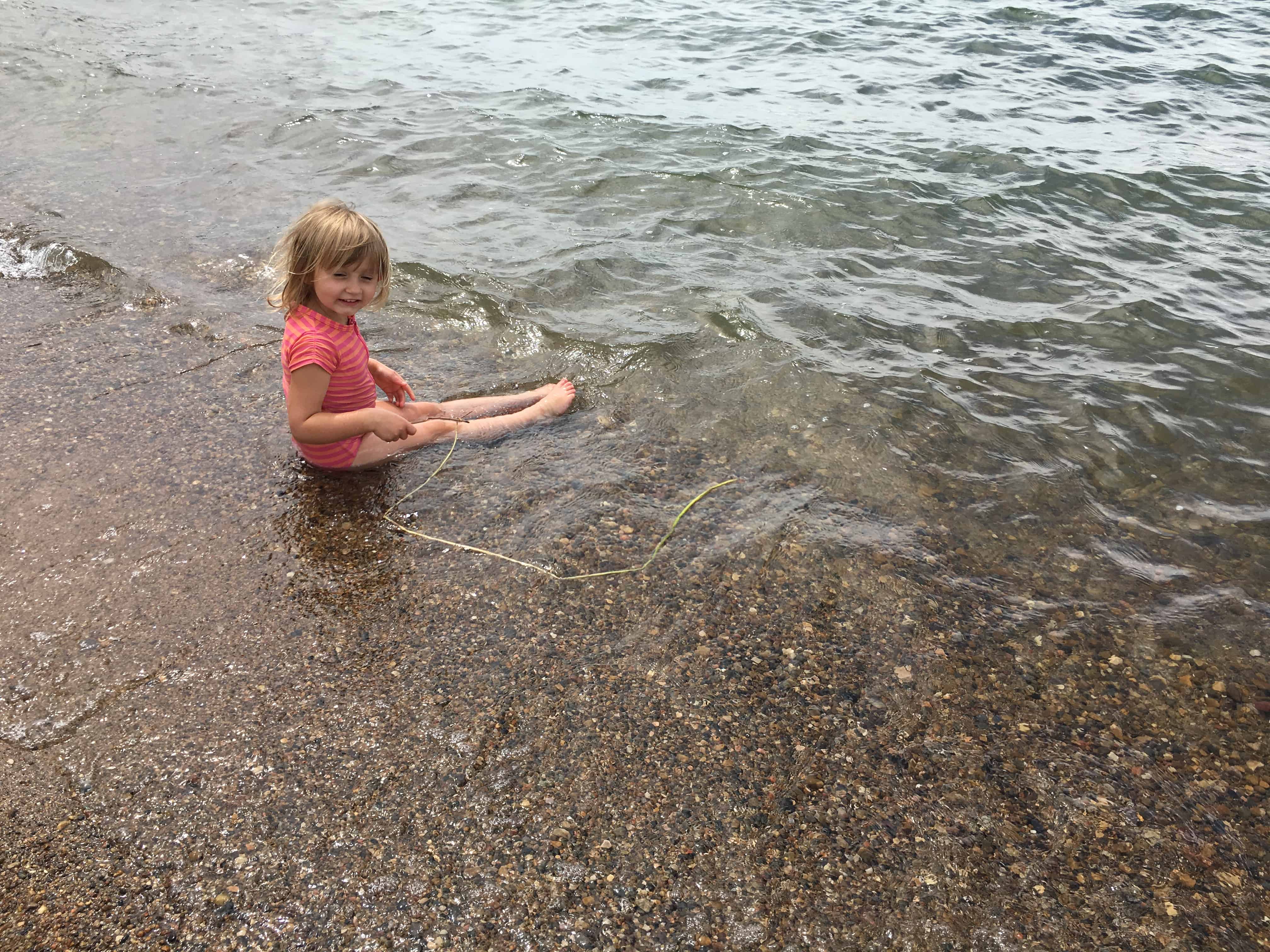 The clear water in the beach was inviting for the kids, a bit cold on the windy two days that we spent in the area, but they had fun, even in the cold. Next time, we'll bring more toys to play in the water and the sand, buckets to hunt for treasures, and a couple of chairs to spend more time on the beach.
Camping is an affordable way to experience Lake Newell, but if you prefer, there are hotels nearby in Brooks, Alberta where you can stay and enjoy a day on the lake, with the comfort of a bed – and there are many options that are under a hundred dollars a night for an affordable family getaway to the beach.
Visit here for More Alberta Camping Adventures!