Where to Stay in Jasper with Kids: Bear Hill Lodge
Upon first sight of Bear Hill Lodge in Jasper, the Heritage Log Cabins appeared quaint. They almost had the same look and feel of the smaller, more basic, KOA cabins we've stayed at in the past. As soon as we walked inside though, it surpassed my expectations, instantly, giving me that feeling of 'cozy'.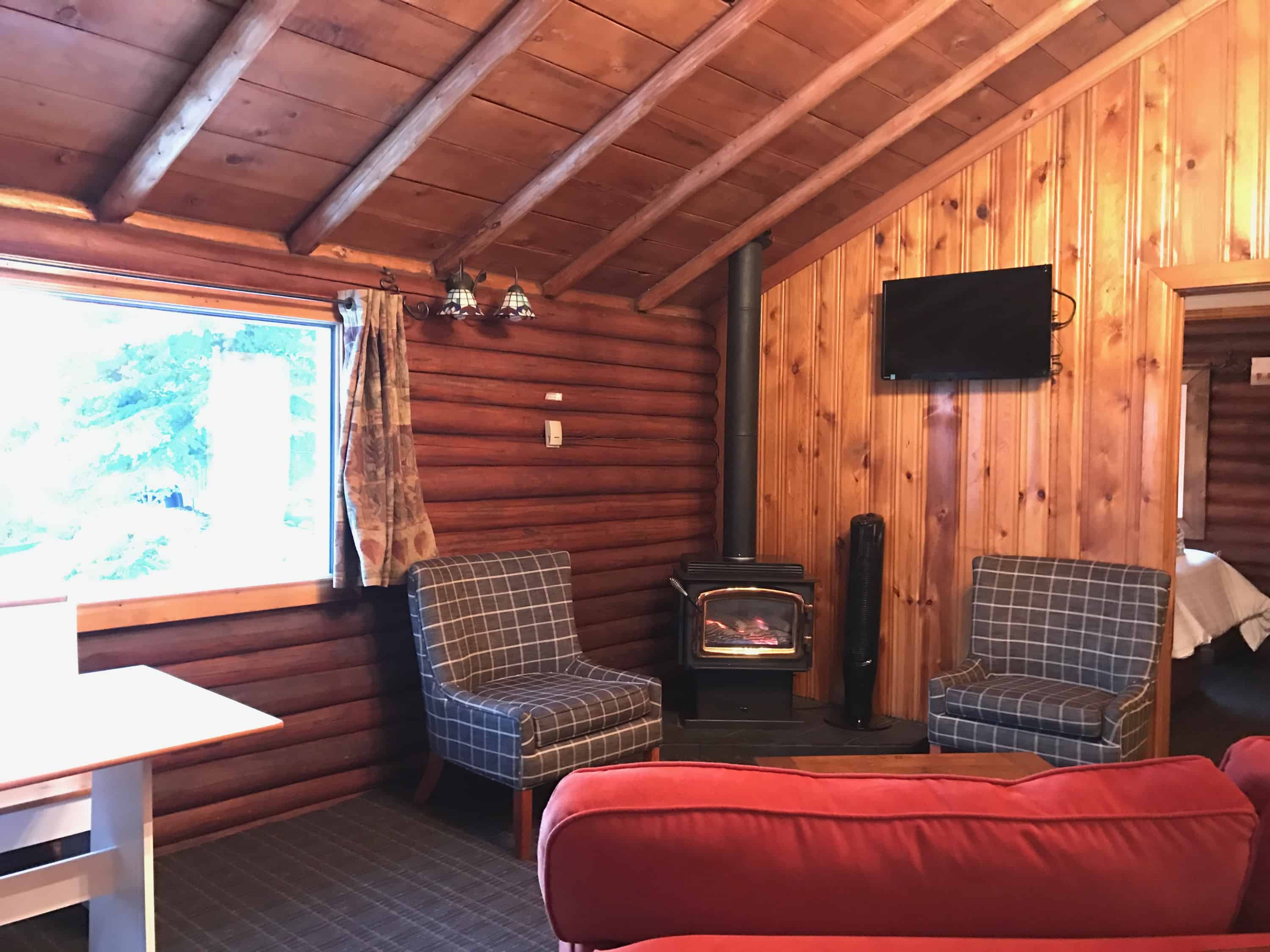 The cabin was comfortable, with modern touches mixed in with the rustic feel of the cabin, that did a great job of making you feel like you were tucked away in the woods. It was perfect for warming up, sitting in front of the gas fire, spending the weekend doing absolutely nothing – or using it as a warm-up spot after you've spent the exploring Jasper.
The modern kitchen greeted us when we first opened the door, it was the first thing we noticed as we took off our shoes. The modern style combined with the wood paneling, classic stove and high ceilings added to the cozy feel – but I was glad to have the modern amenities. Off of the kitchen was the main room, with a couch and two chairs, enough room for our family of five (two kids, one infant) to spend the weekend comfortably.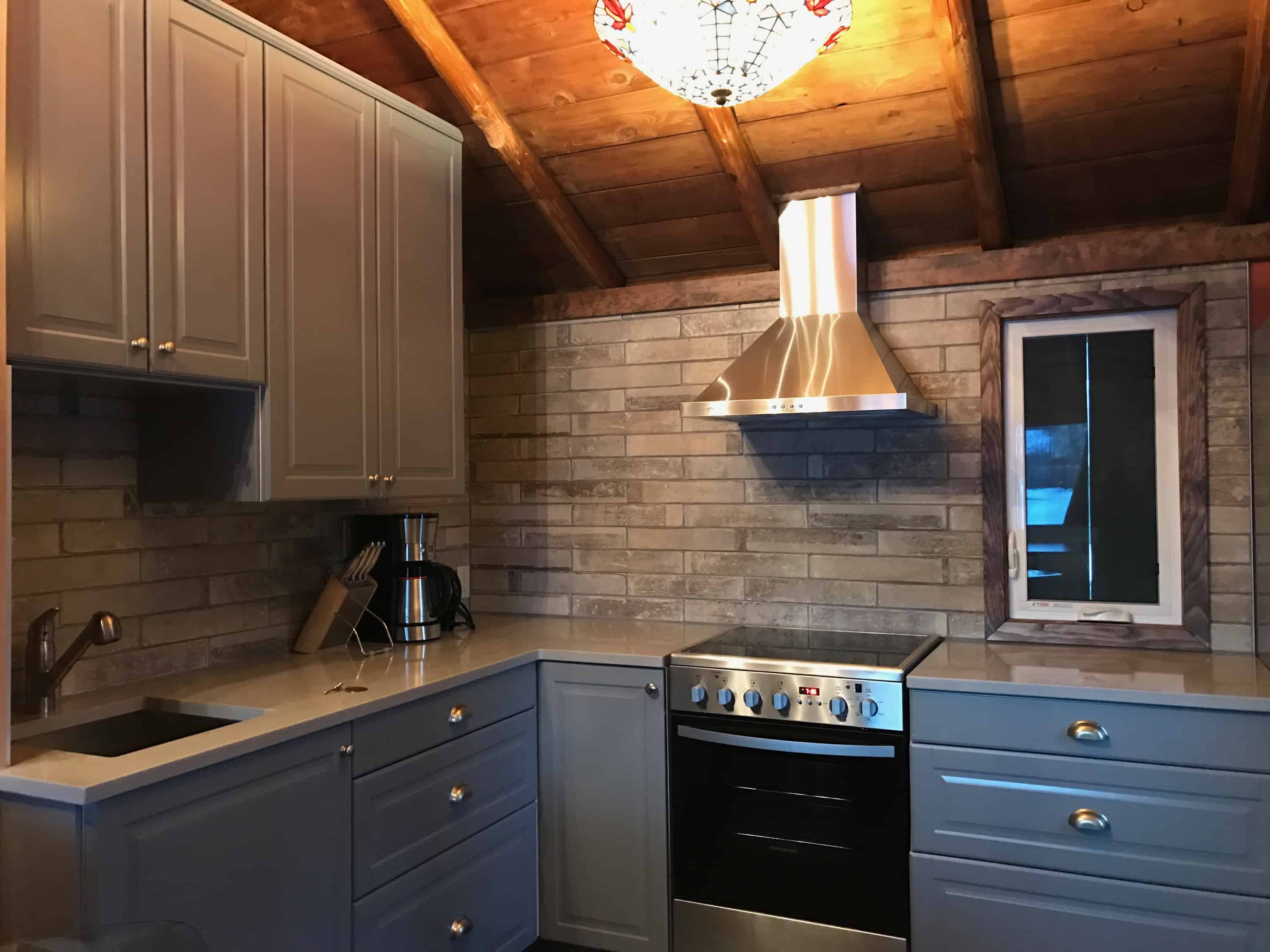 Straight through, to the living room were three doors, one leading to the bathroom, one to the master bedroom and one to the room the kids were going to sleep in, with two twin beds. Quickly clamoring over each other to choose the bed first, the kids jumped immediately into the beds, that were quite comfortable, but the master bedroom was a bit small if you've got tiny people climbing inside with you.
For the two days we spent in the cabin at Bear Hill Lodge, it was just enough space. For additional space, there are some gorgeous, renovated cabins on-site that feel like their calling our name for the Christmas season, a little bigger.
When we visited, the hot tub was out of order, but staff were more than willing to provide assistance with things to do and see, making up for the fact. At the check-in area, there was a small selection of games you could borrow and play, bringing back to your cabin, a fun touch for the kids. Mostly self-contained, there is breakfast half the year – but we were close enough to town that it was nothing to pop into town and grab something from the bakery for breakfast, early for the kids.
For under two hundred bucks a night for a comfortable stay where we're not squished into a hotel room, it was reasonable, and we can't wait to head back during the summer, for a completely different experience.