Hike: Snake Hill Recreation Area, Sundre Alberta
If you love to hike, bike, cross country ski or snow shoe, Snake Hill Recreation Area in Sundre Alberta is a definite must-visit!
On our recent visit to Sundre, we explored the local trail systems…beautiful trails, amazing views and forests full of wildlife.  It's amazing to be able to access such a gem right in town.
About Snake Hill Recreation Area
Snake Hill Recreation area is a conservation area located right in Sundre, Alberta.  With more than 17 kms of groomed nature trails that can be accessed all year round, you can hike, bike, cross country ski and snowshoe to your hearts content!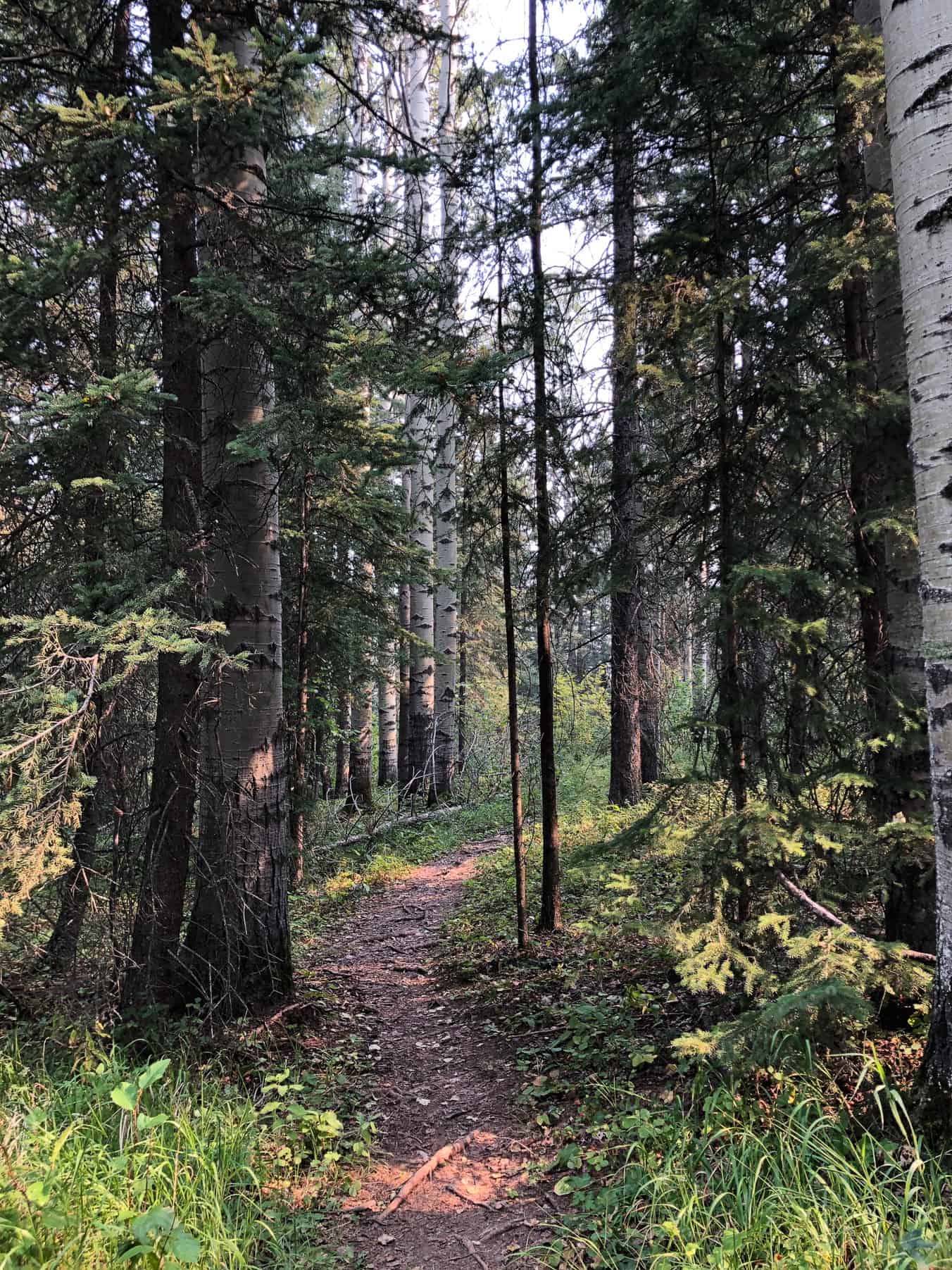 You'll be met with trails that wind through thick evergreen forest full of wildlife!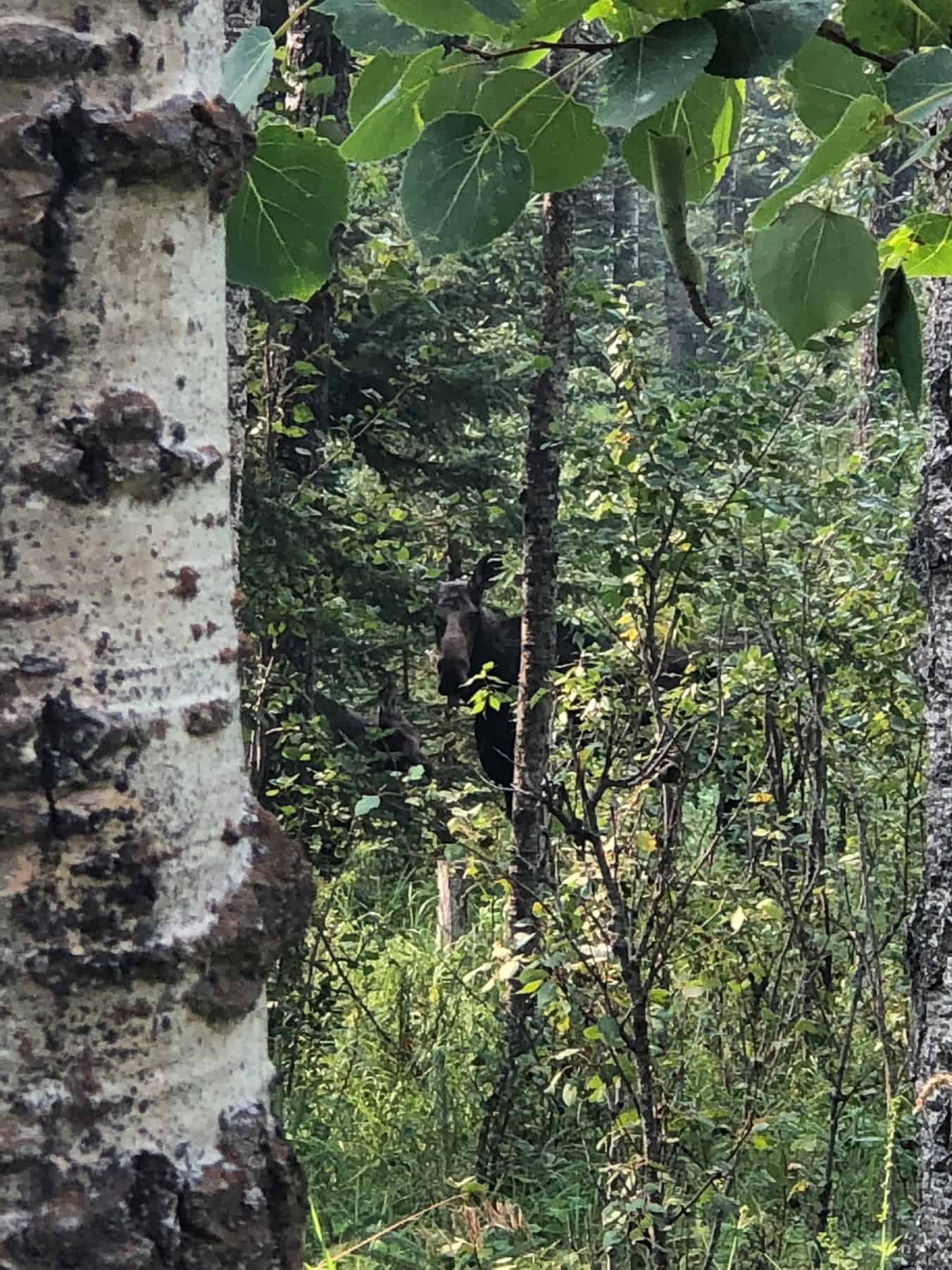 And you might even spot some wildlife!  We were even lucky enough to see a momma moose and her baby on our morning hike. It was both awe-inspiring and a little terrifying to come across them…we just kept a safe distance.  But how lucky!!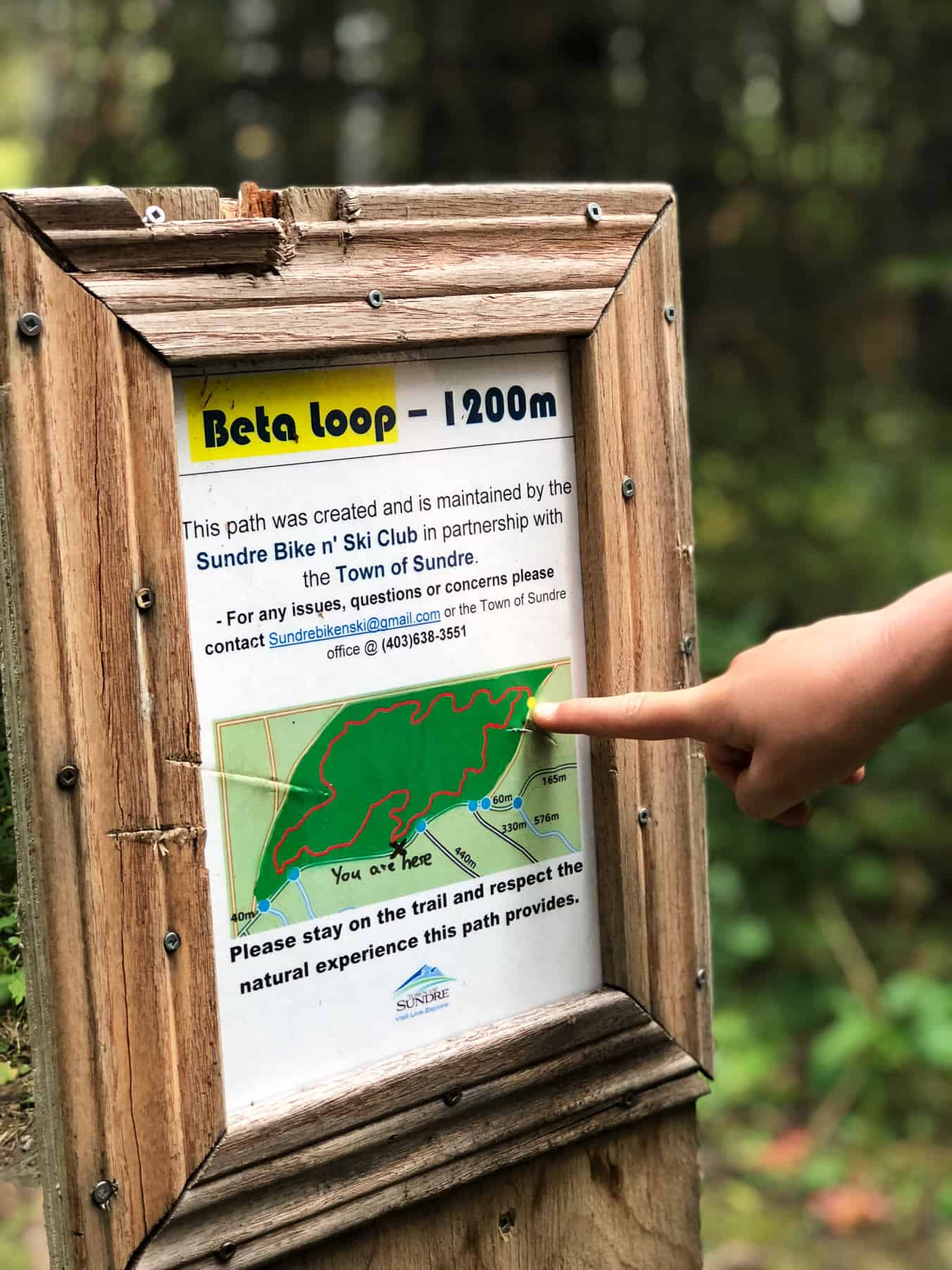 What's nice about this area is that you can choose your own adventure.  All the loops are nicely marked so you can take a little hike, or take a long hike, take an easy hike or a difficult one…it's up to you!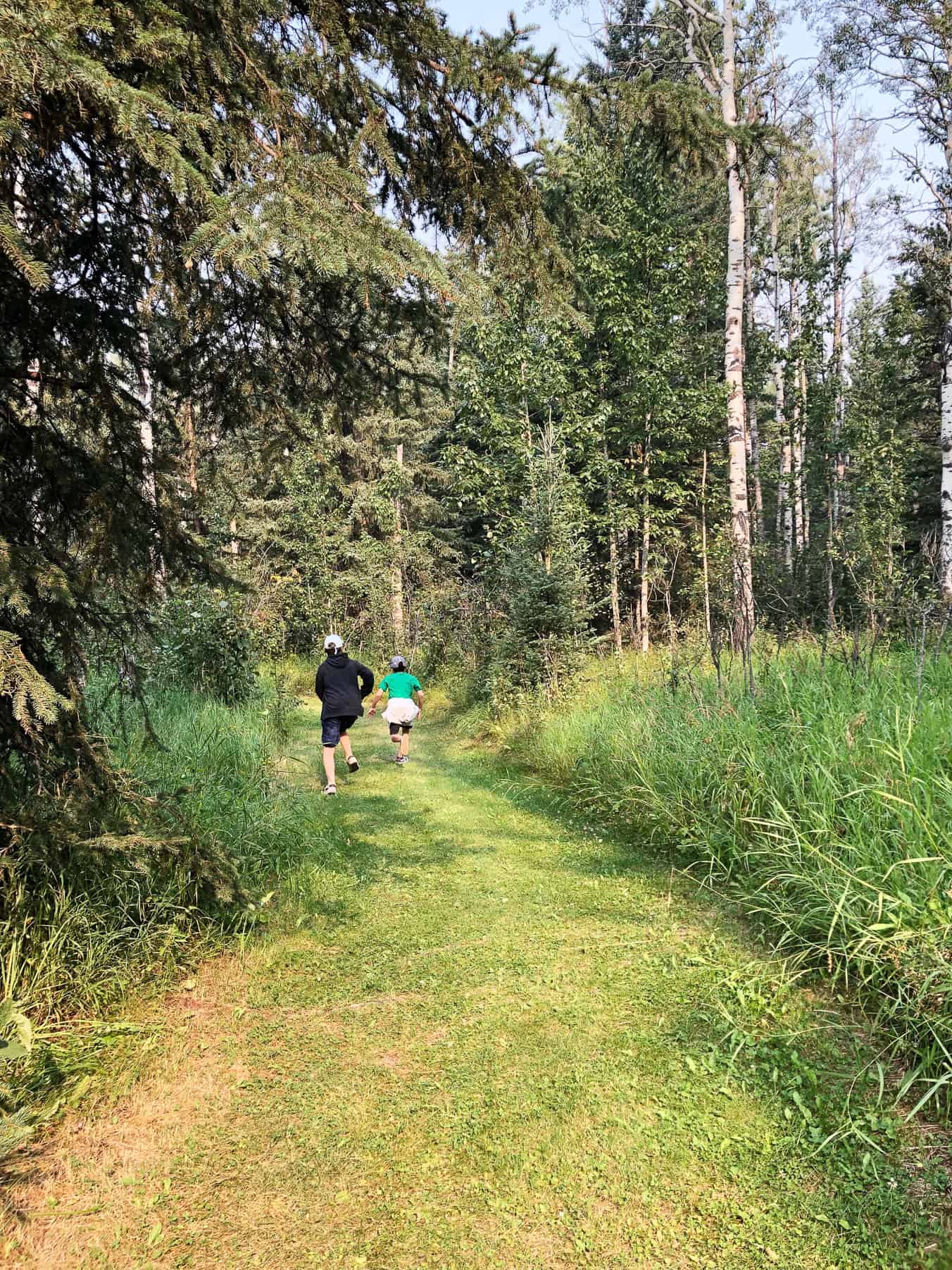 South Sundre Trail
More trails can be found in Sundre along the Red Deer River.  This system is the South Sundre Trails, and they provide access to beautiful views of the river!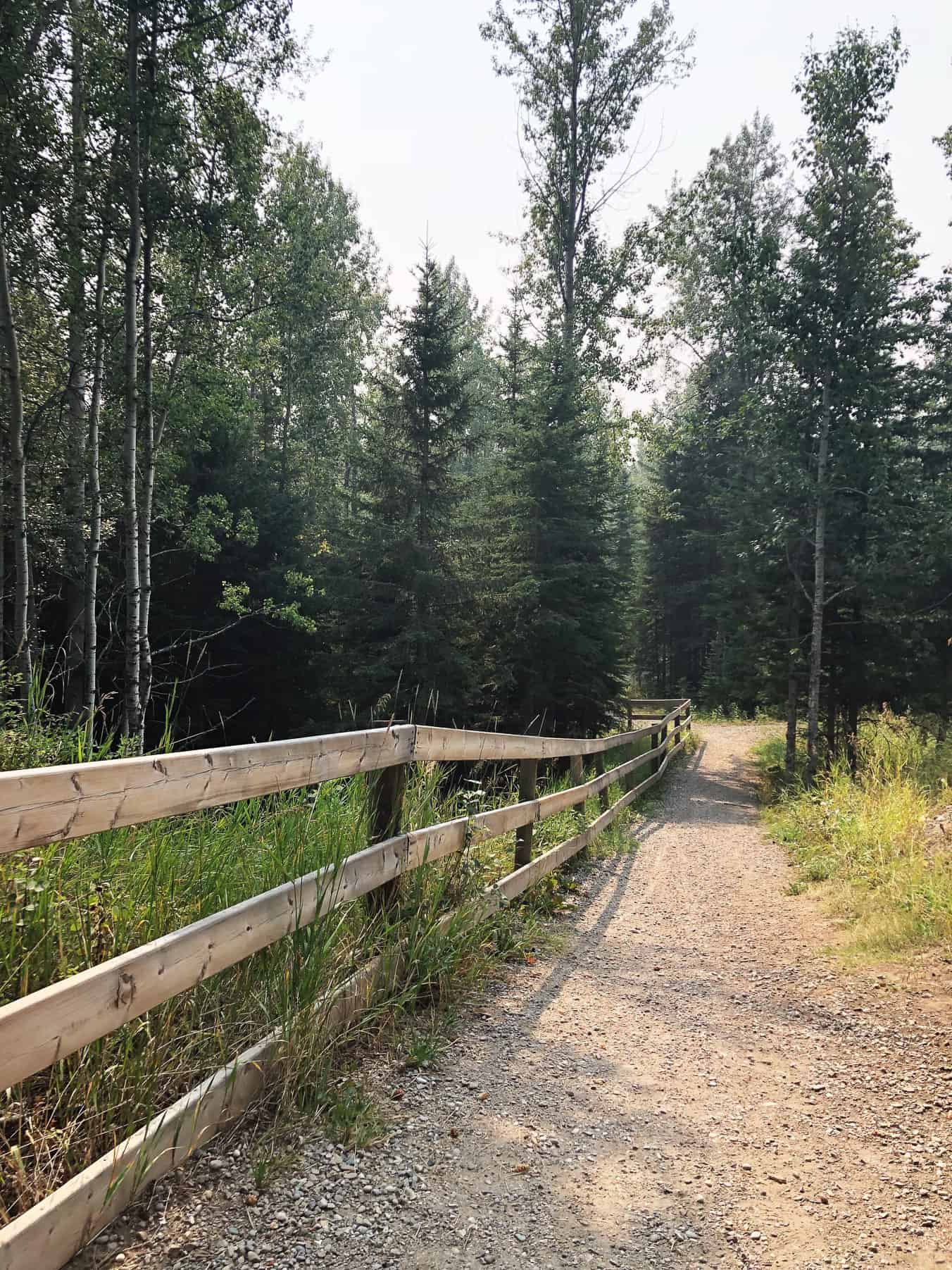 We walked down to skip rocks and enjoy a beautiful morning.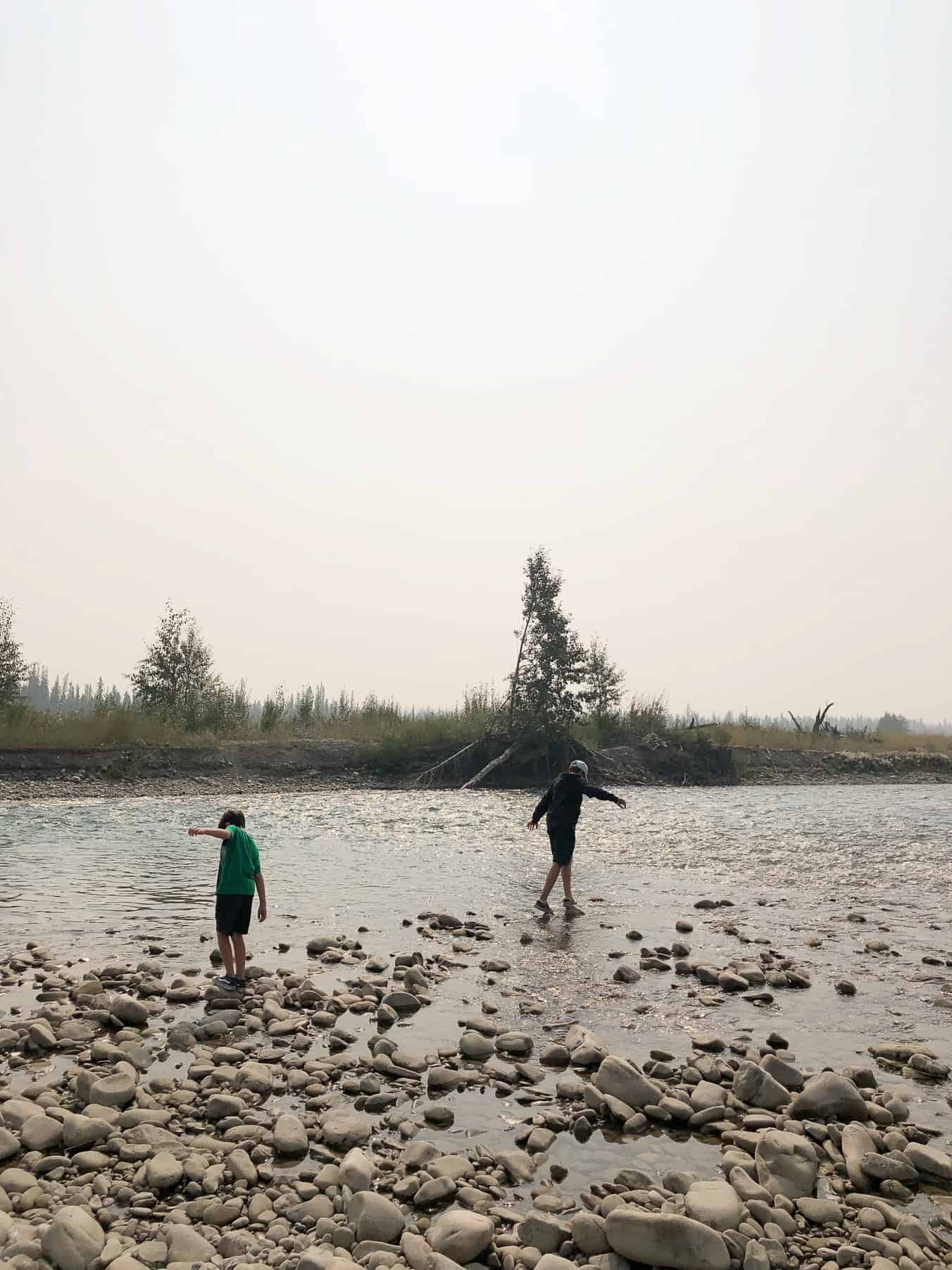 This would be a great spot to spend the day and have a picnic.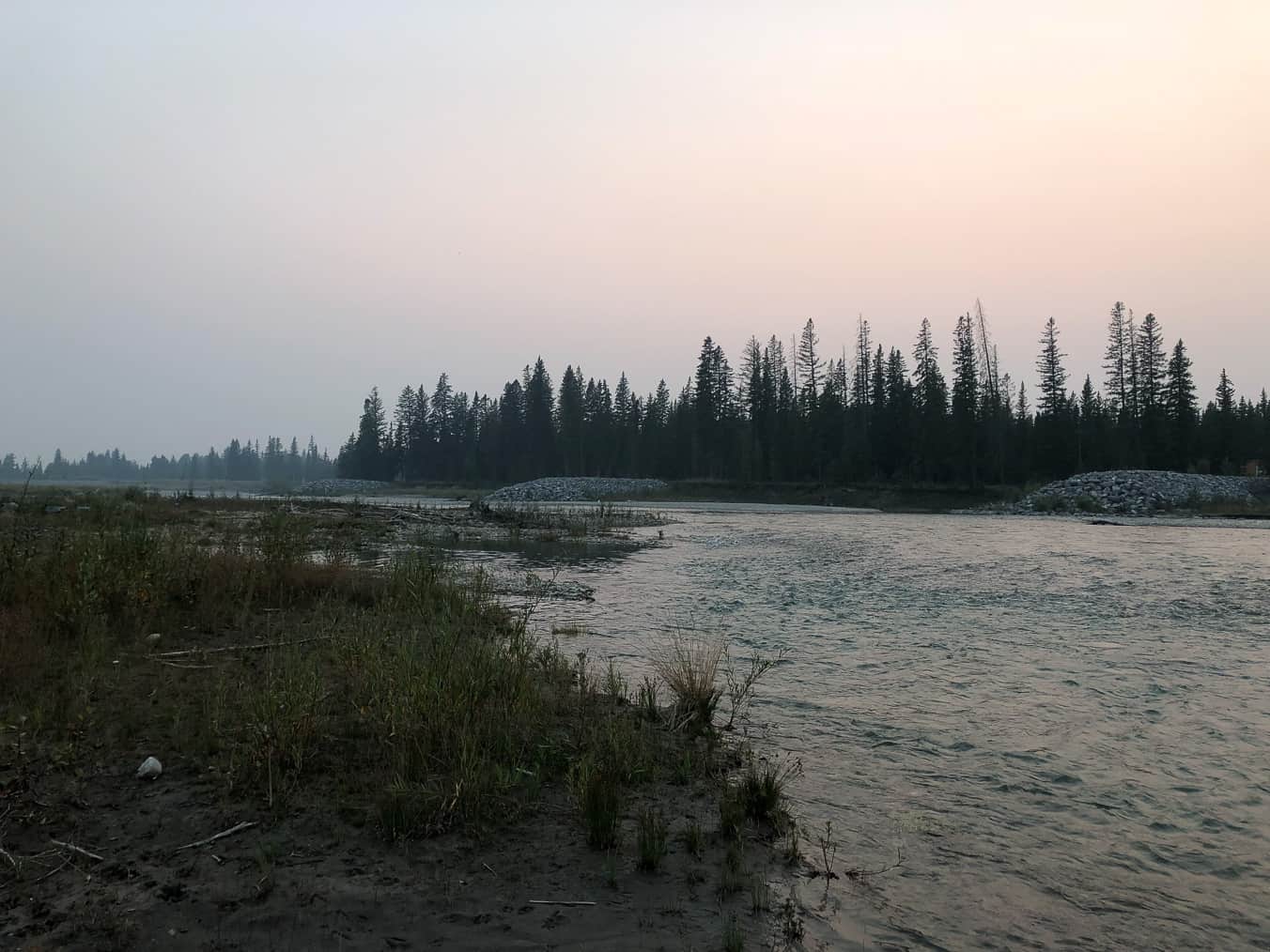 Then we went exploring at night as the sun went down…it was gorgeous!  It was a little smoky when we were here, but it made for the most stunning sunset!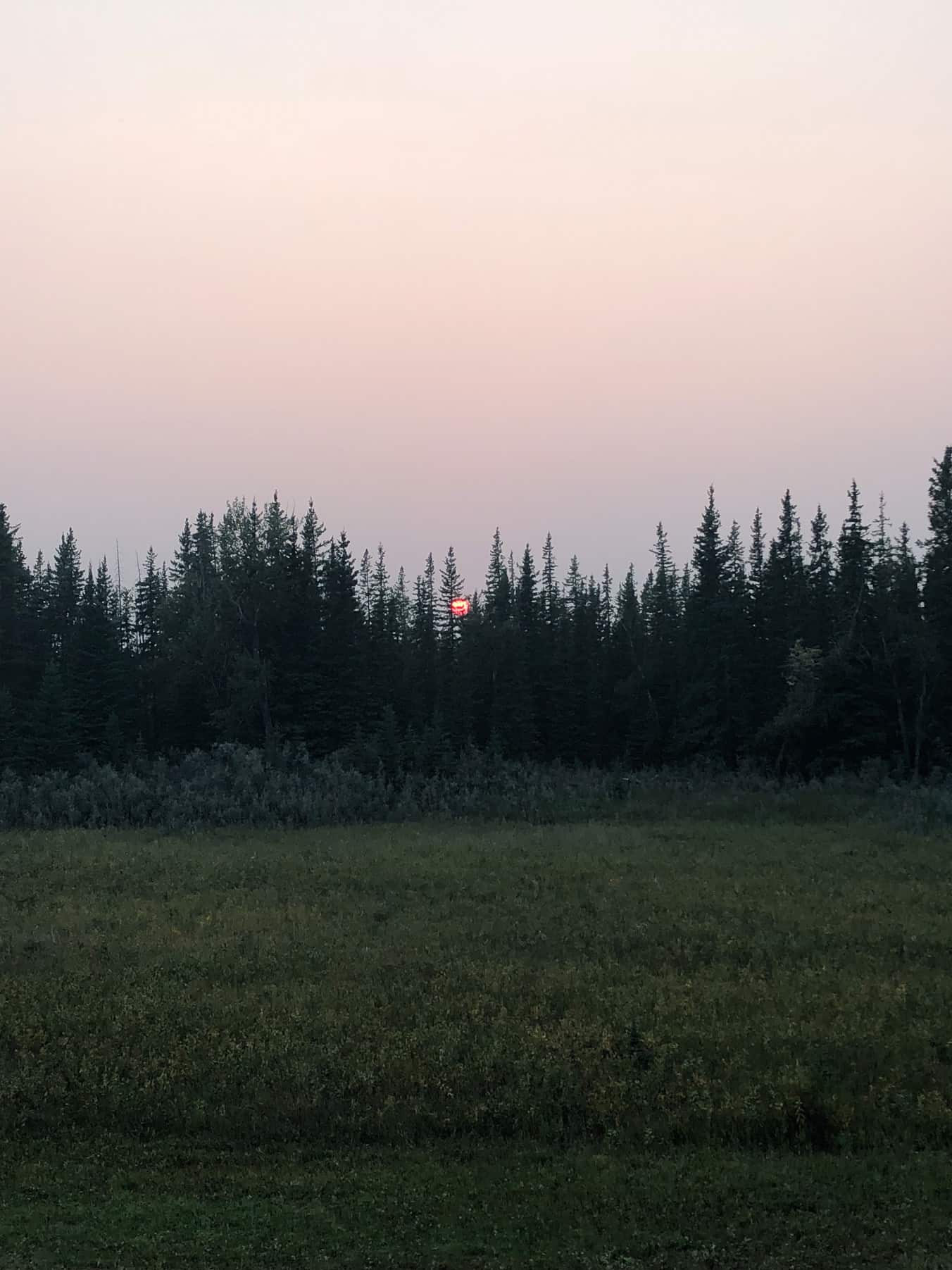 Snake Hill Recreation Area Details:
Location:  Located right in the town of Sundre.  
Maps:  For trailheads and trail maps, visit the here.
Length:  Various trail lengths…you create your own adventure!
Rating:  All levels depending on which loops you take
Activity:  Trail is for hiking, biking, cross country skiing and snowshoeing.
More things to do in Sundre:

Pin this post for later!