Winter Campfires and Snowshoeing in Bragg Creek
Embrace winter fun with Winter Campfires and Snowshoeing in Bragg Creek Provincial Park!  This is a great day trip activity.
This winter we checked off one of our winter bucket list activities by going on a snowshoe and having a winter campfire.  This is something we've wanted to do as a family for a long time now, and since this winter we've received loads of snow, it was the perfect time to do it!
We are so lucky to live within an hours drive from some of the best places to snowshoe in Alberta, so we try to take advantage of this as much as we can. One of our most favourite places to snowshoe is in Bragg Creek Provincial Park.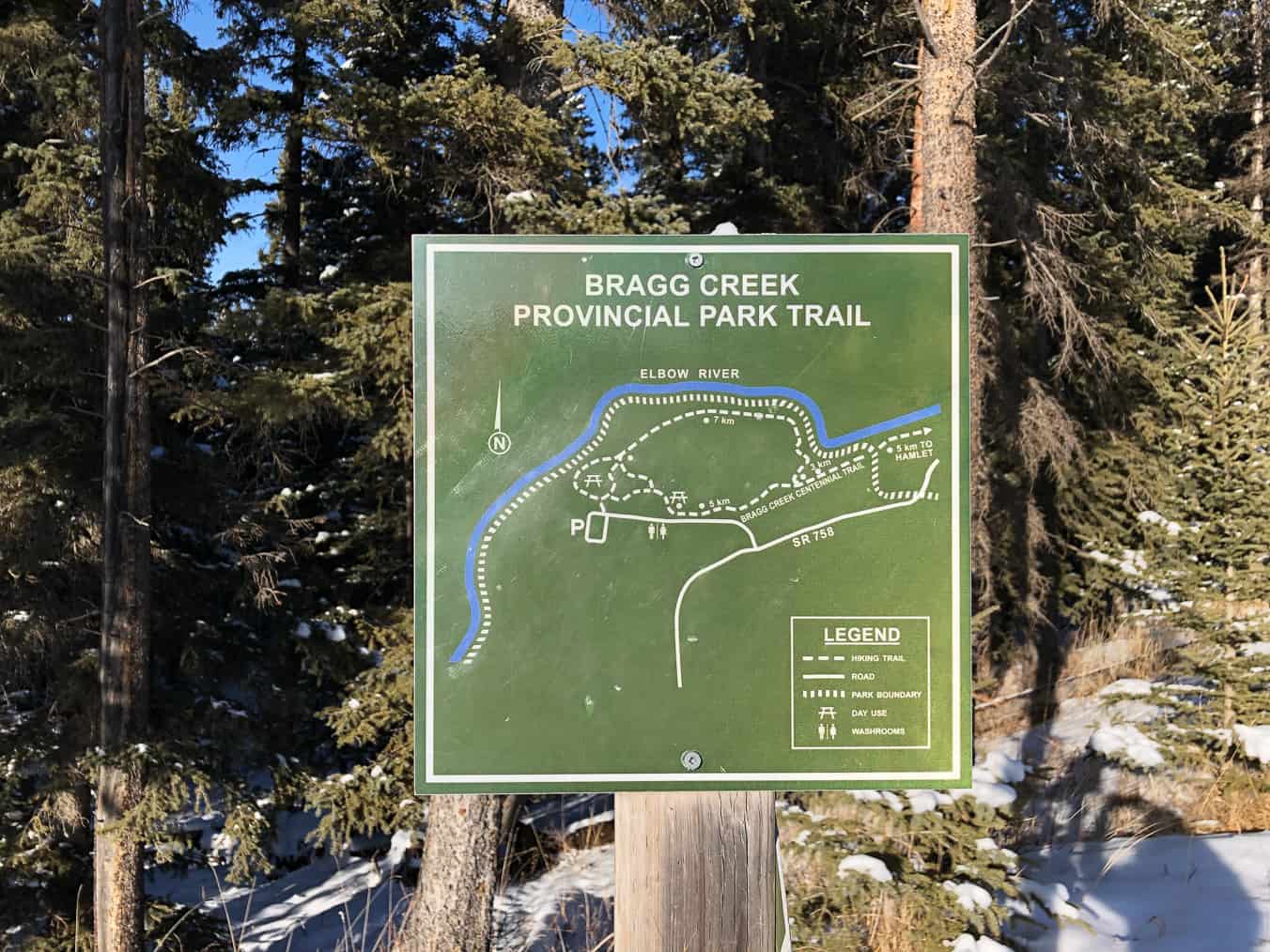 There are many trails in the area that we would like to experience, but the last few times we've gone, we have snowshoed the Bragg Creek Provincial Park Trail.  We really like this trail system because it's easy enough that everyone in our family, including our youngest, can enjoy with ease.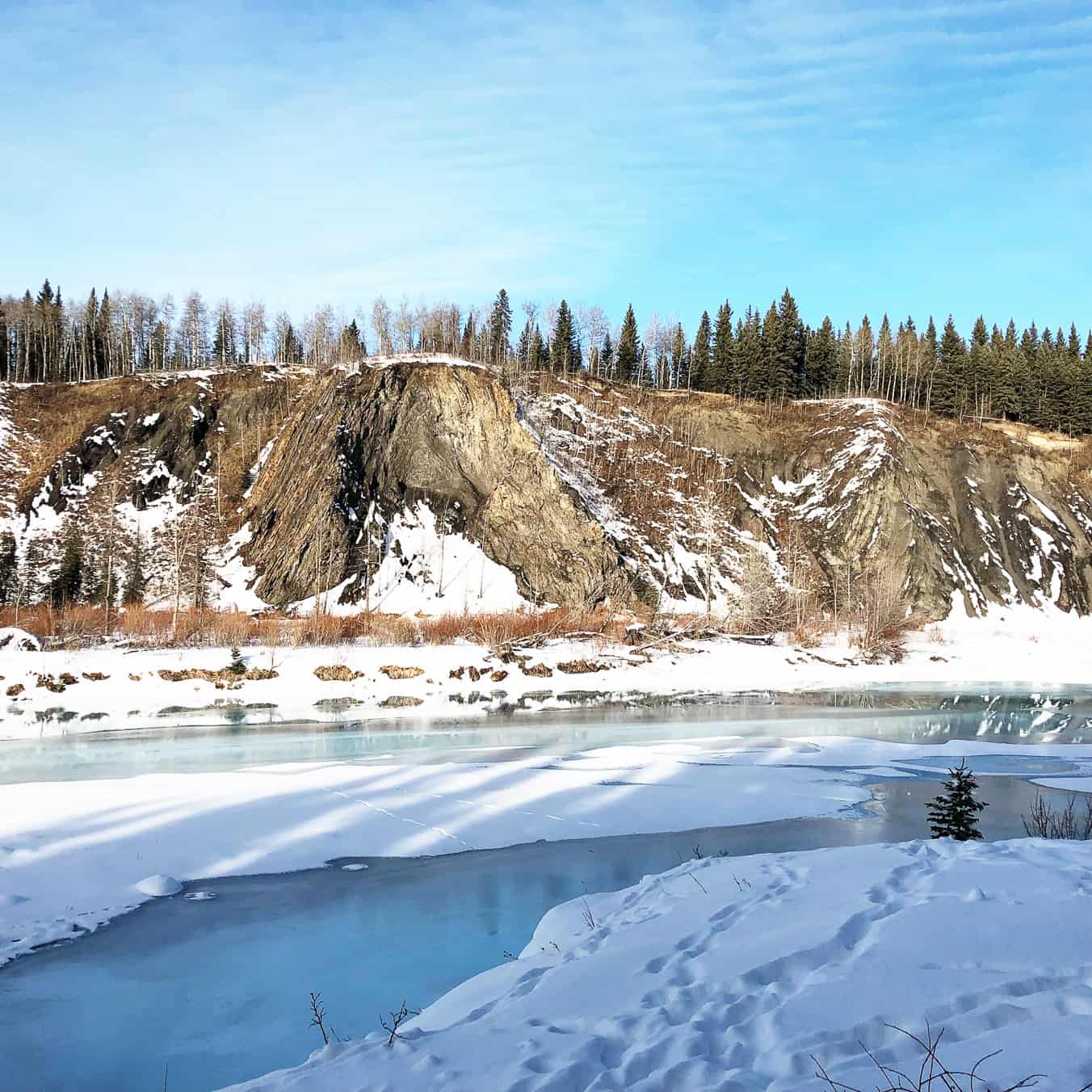 And the views are spectacular.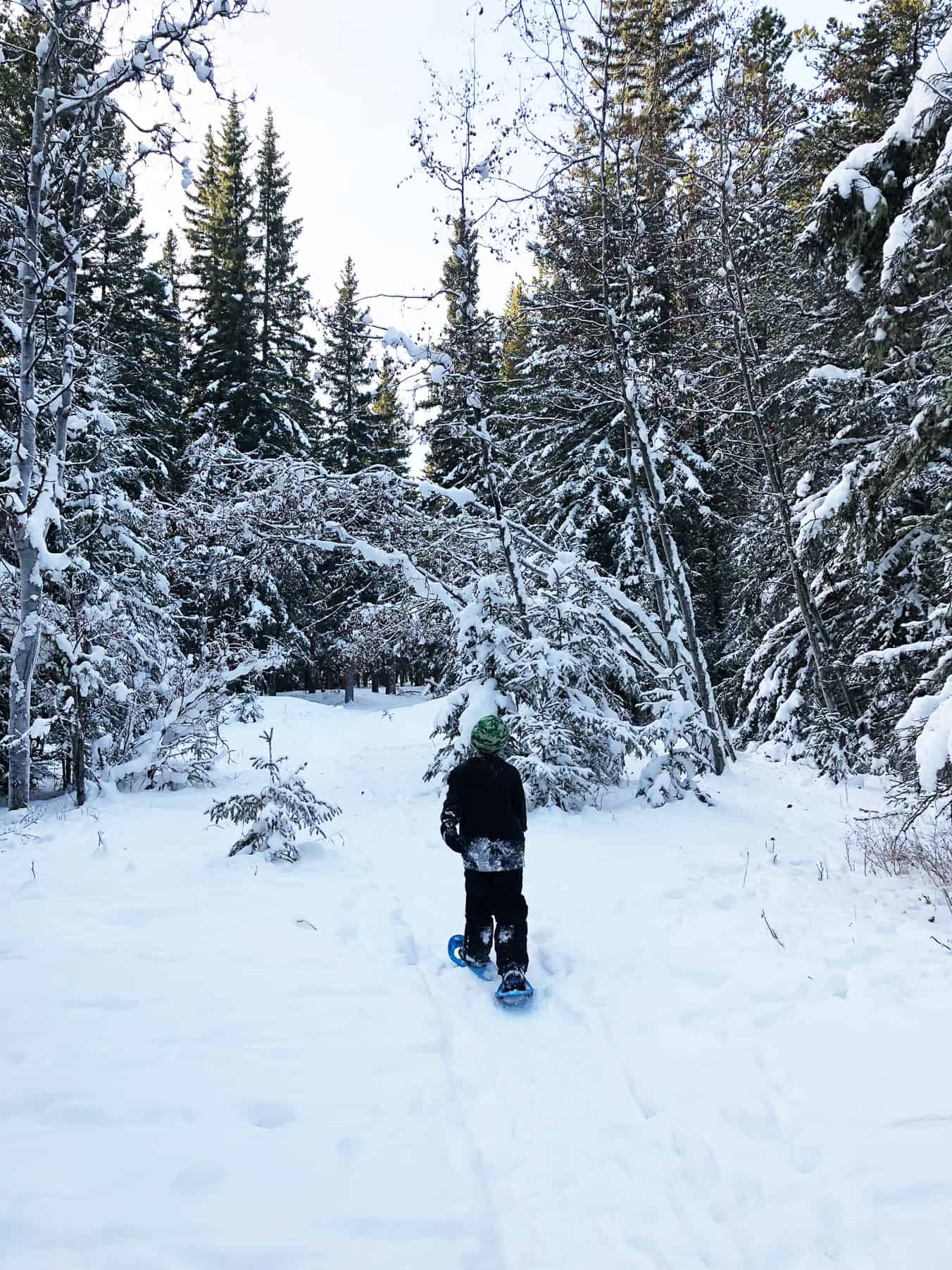 The nice thing about snowshoeing is being able to snowshoe all over the area…on the trails, in between the trees, along the river…the area is open for you to explore!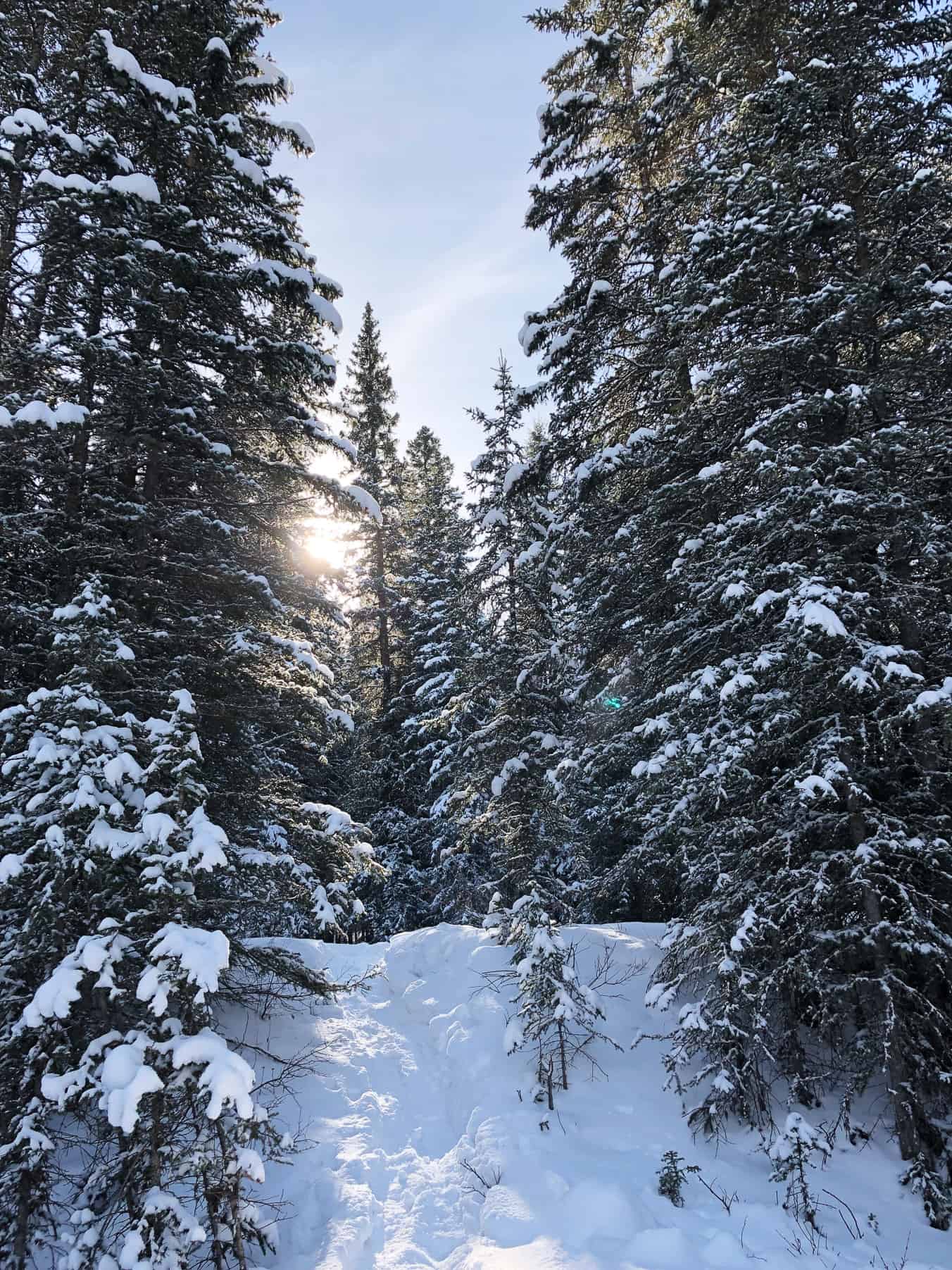 We especially love to explore between the trees where no one has been.  The snow is soft, deep and so fun.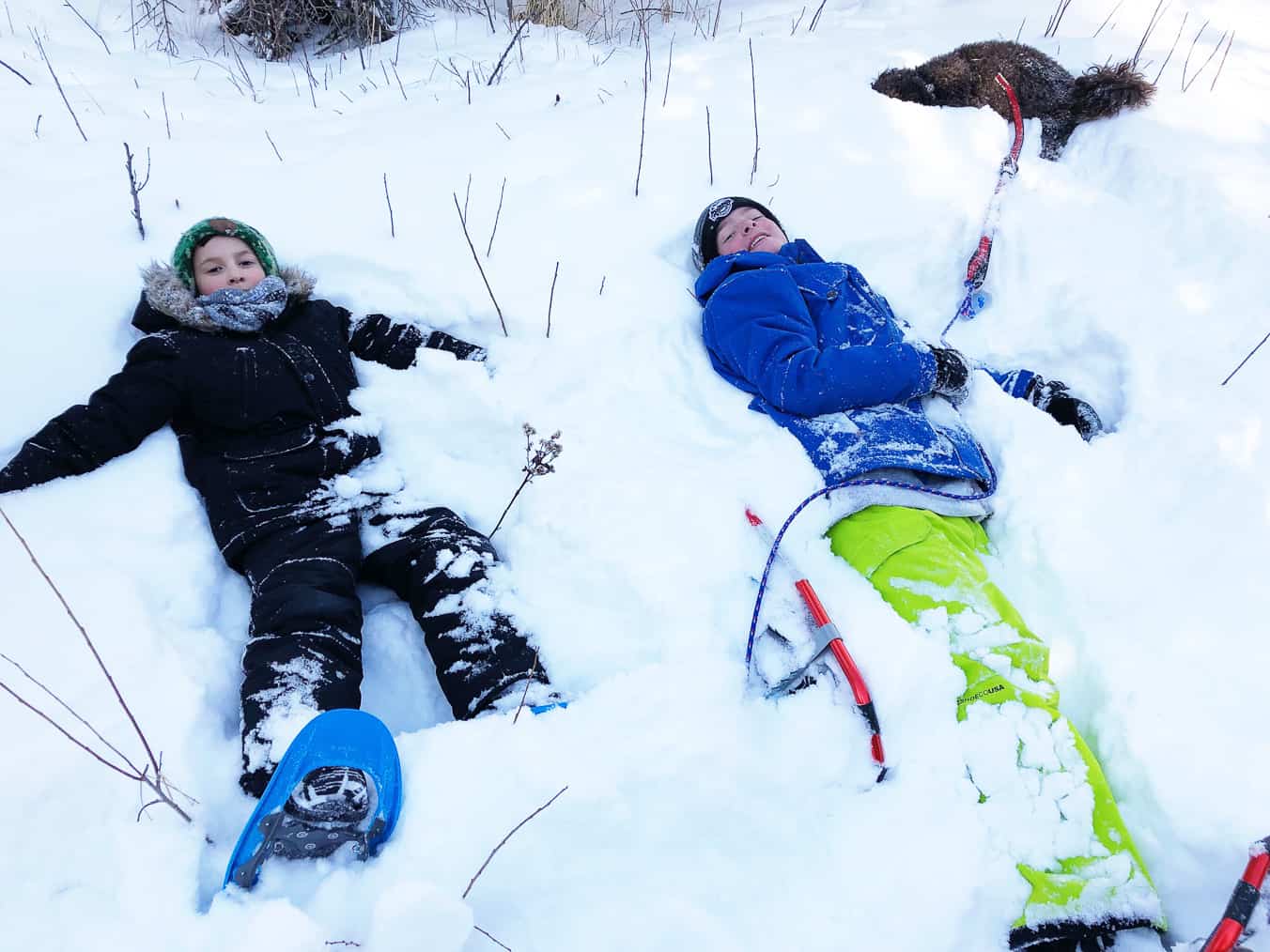 The kids love it…and so does the dog! hahaha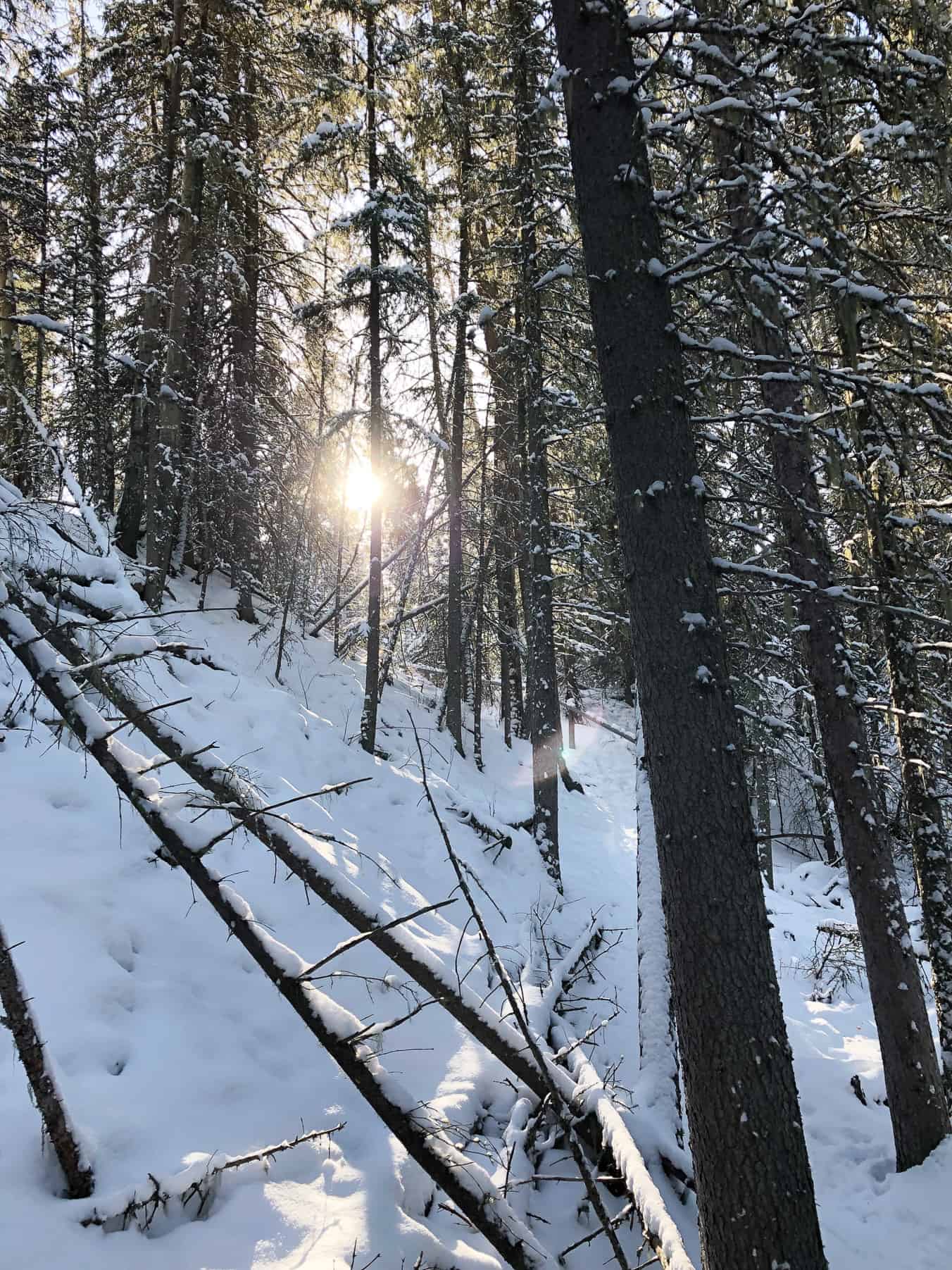 I mean seriously, look at this view.  Such magic so close to home.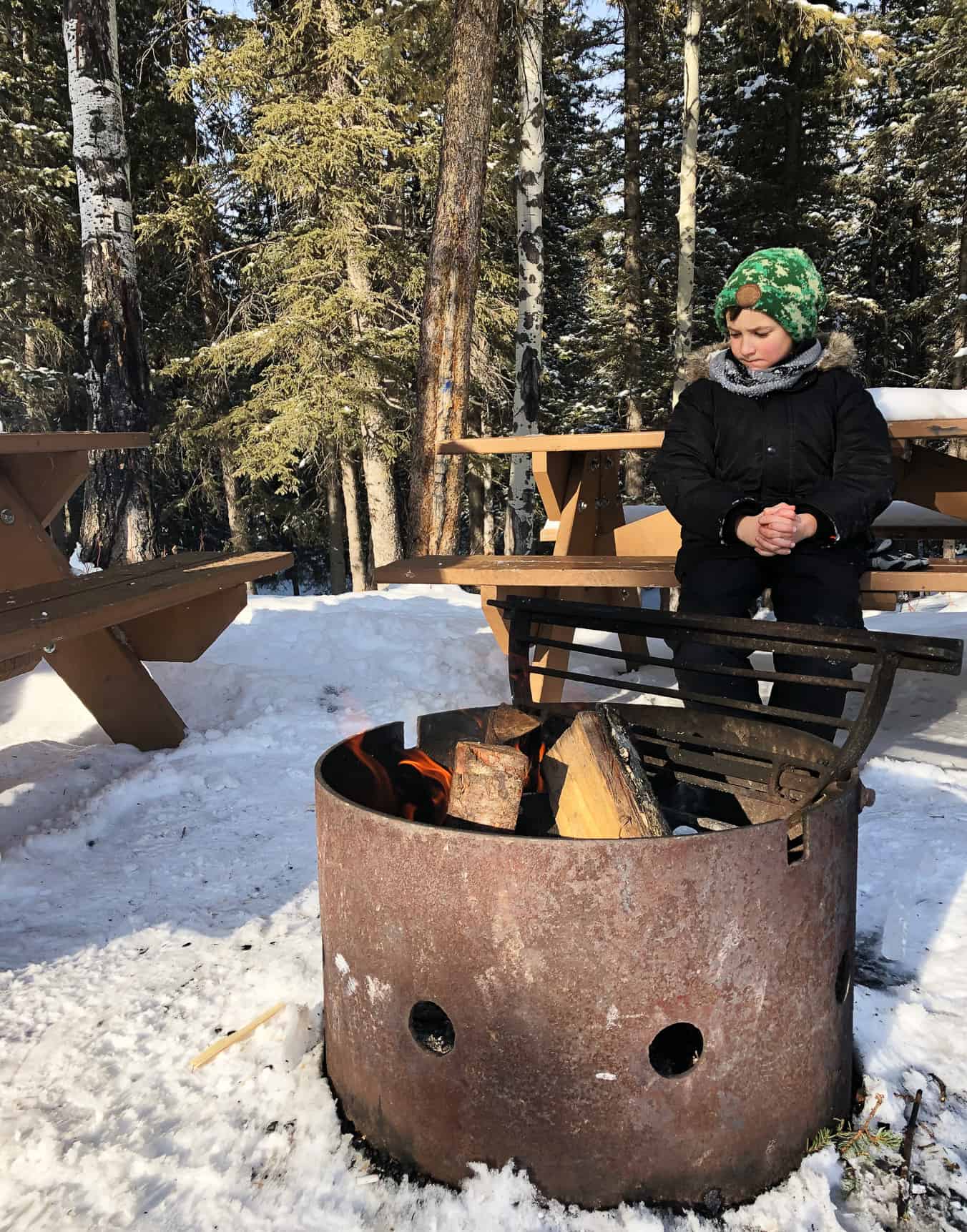 Then when you're done snowshoeing for the day, you can cozy up to a roaring fire for lunch!  This is the kids favourite part of the day…in fact it's the promise of a s'more that keeps them going when we've been on a long snowshoe!  😉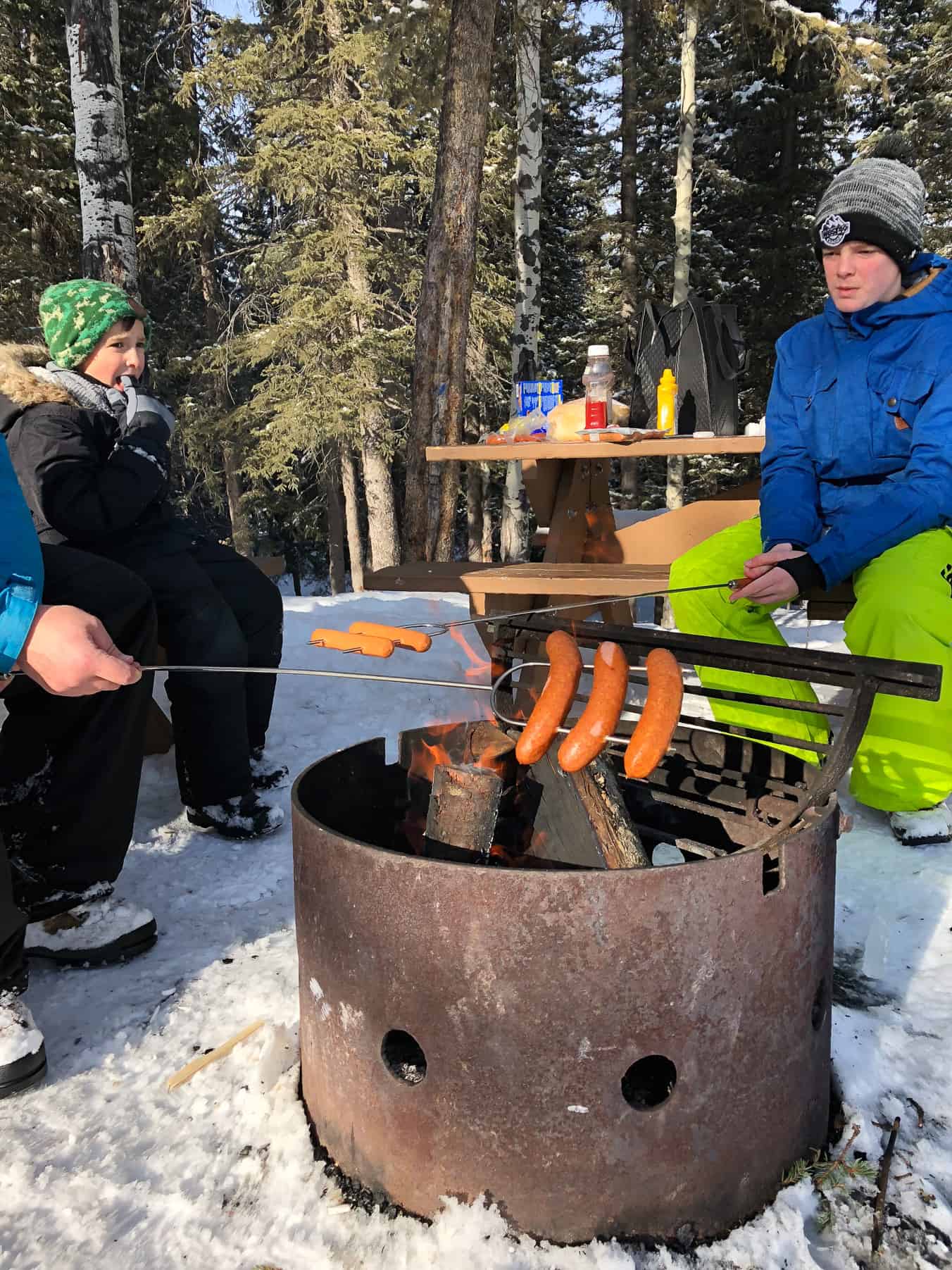 We pack a quick and easy lunch…sometimes it's thermoses of chili or soup, and other times it's a good old fashioned wiener roast!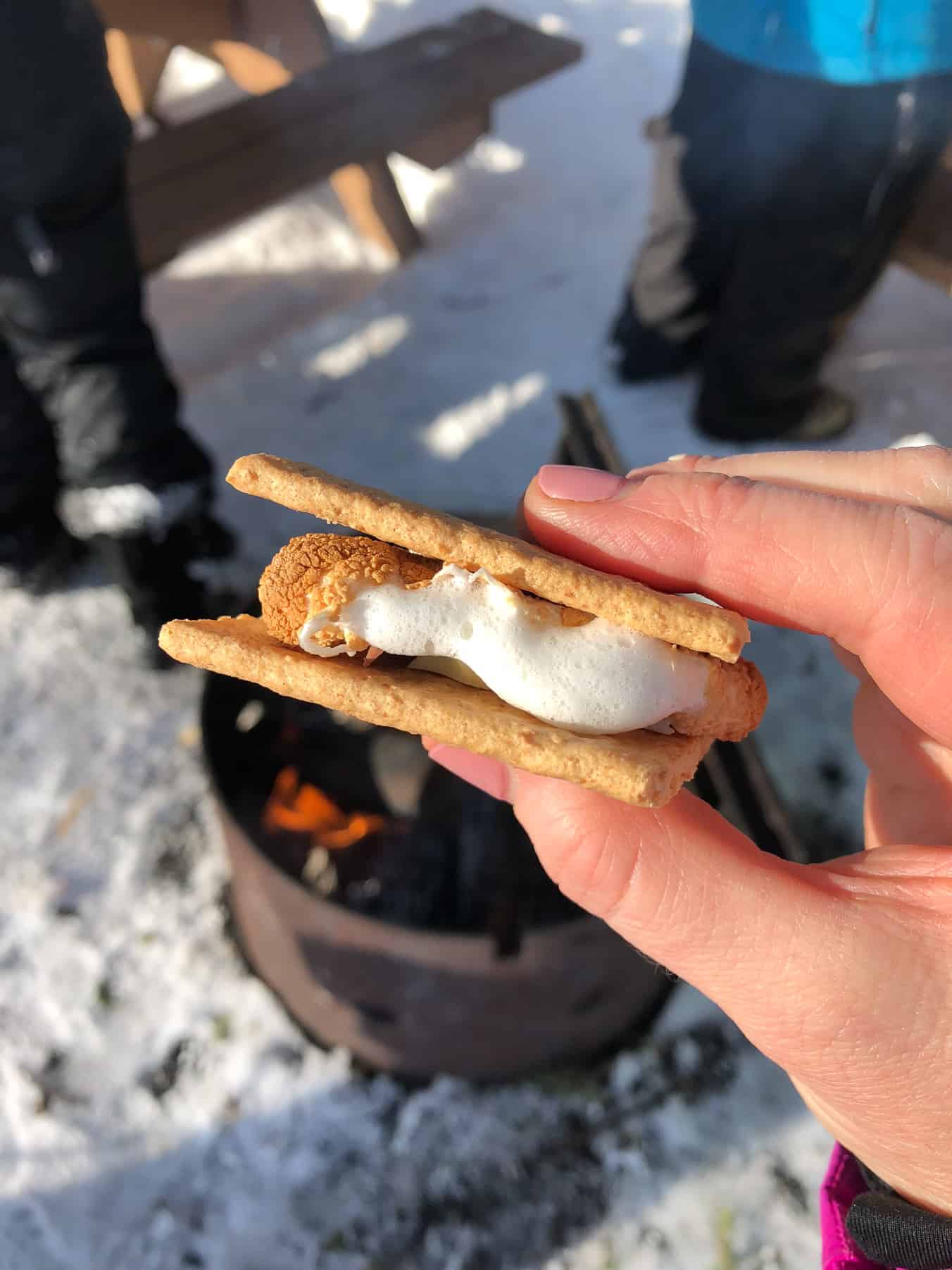 With s'mores of course!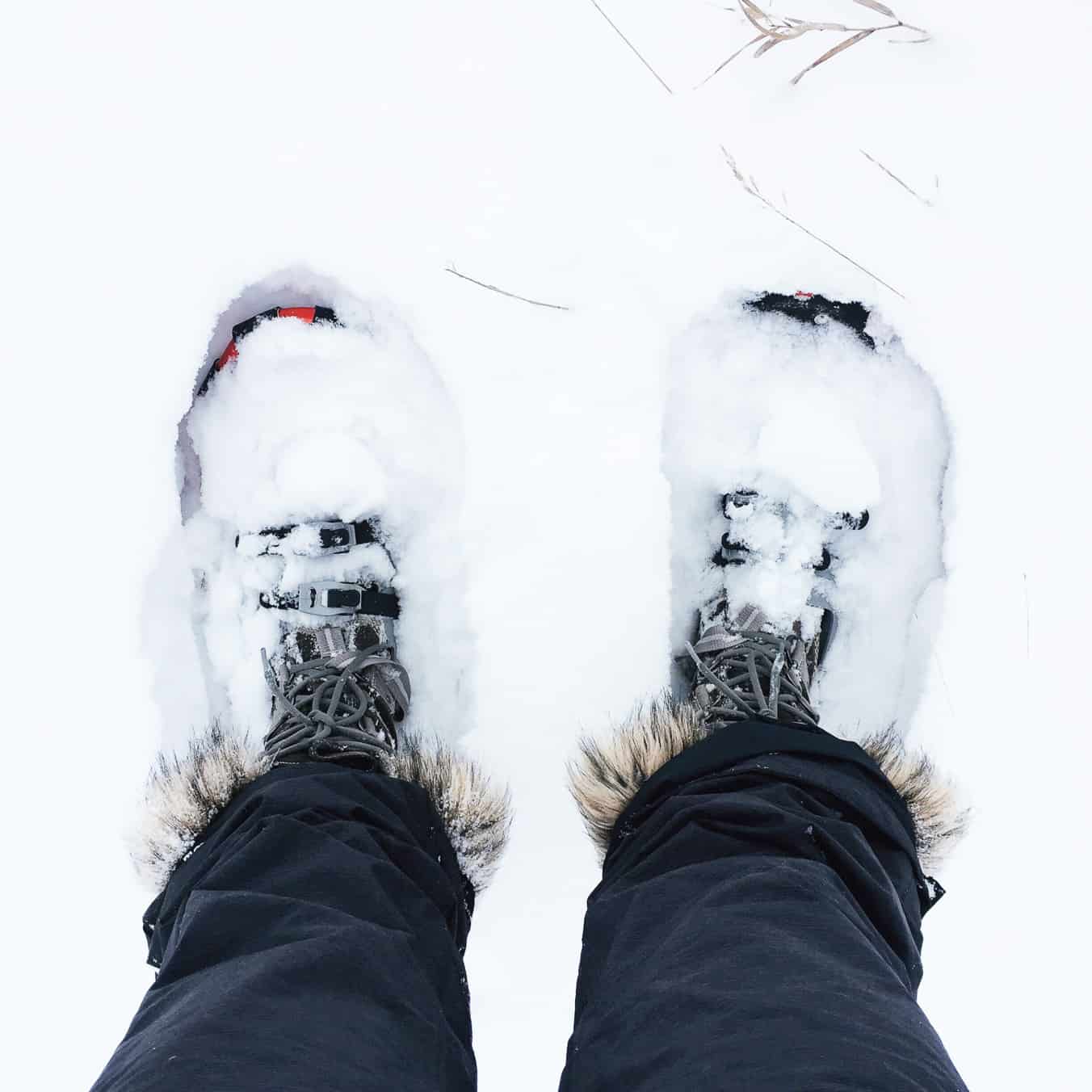 Bragg Creek Provincial Park Trail & Facility Information:
Visit the website for the trail location
For trail reports, visit the website page here
There is an outhouse available for use
There are picnic tables
Fire pits are available, but you have to bring your own firewood, and make sure your fire is fully out before you leave.
Dogs are allowed, but have to be on leash
The Straight Goods
We really love this trail system.  It's perfect for families, with trails that everyone of all ages can enjoy.  Keep in mind that when the weather is really good, and it's a weekend, the area can get quite busy.  But if you find it too busy, there are many other trails in the area that you can use.
Need help packing for a snowshoe day trip?  Get your Snowshoe Checklist here!