Horse Thief Canyon is located in the Canadian Badlands near Drumheller, Alberta. Stop by for spectacular views, or go down into the canyon to explore! This distinct feature is a must see.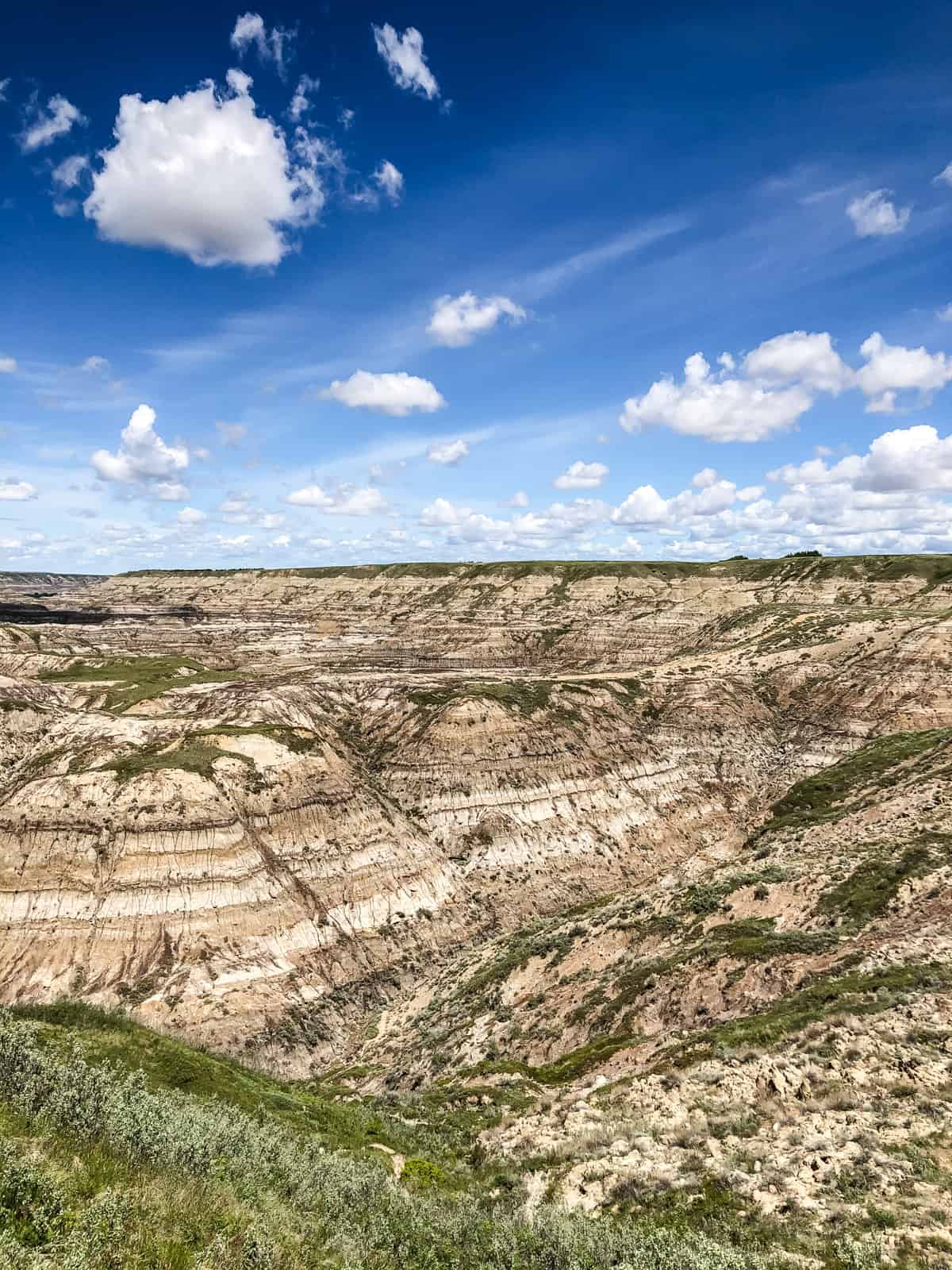 A view from the top!
One of many things to see near Drumheller!
There are so many things to see and do in and around Drumheller, it's one of our most favourite places to visit. So one sunny spring June day we packed up our kids and decided to take a day trip to the area. On our drive along the Dinosaur Trail (hiway 838), we stopped in at Horse Thief Canyon. This was our first visit here, and WOW were we amazed, this place is incredible!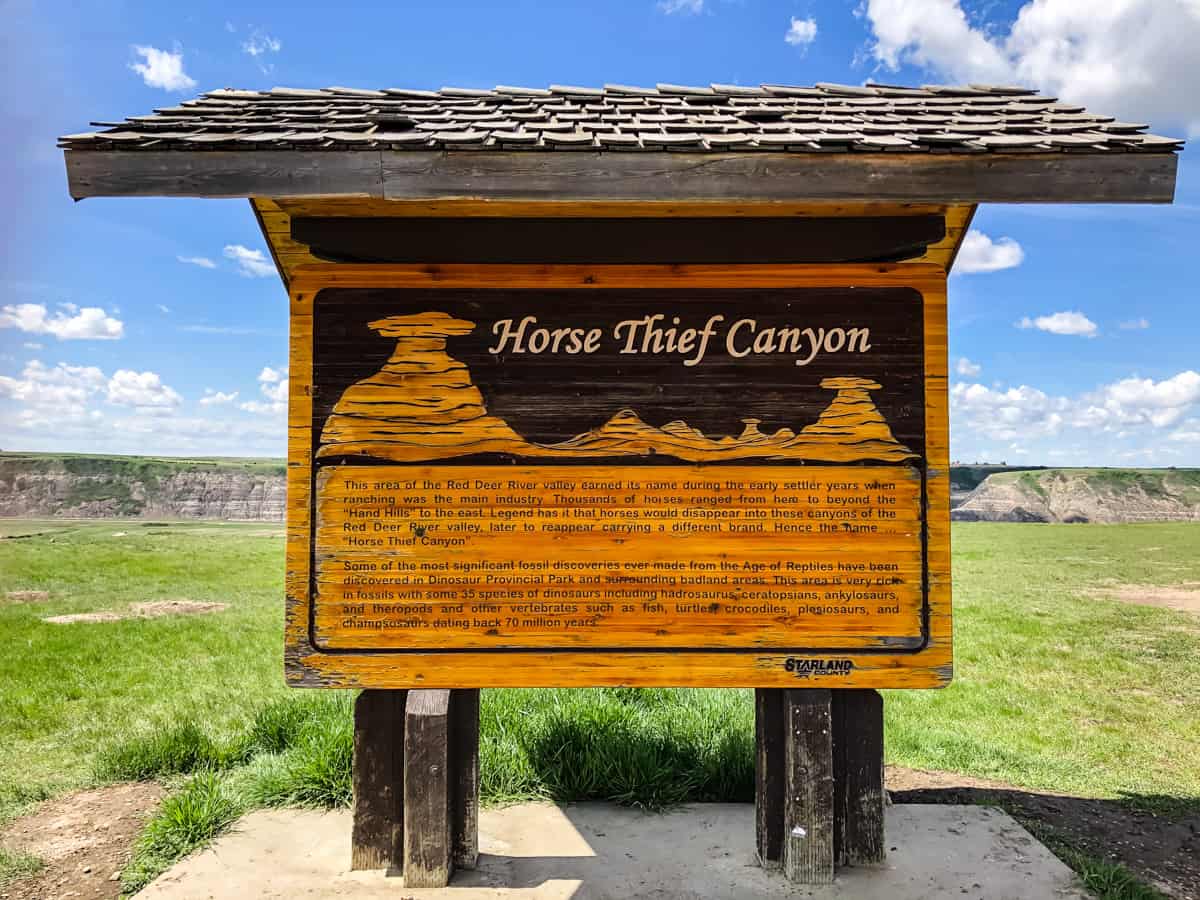 The Name, Horse Thief Canyon
It is said that during the early settler years horse thieves would take their stolen horses and disappear into the canyon. The horses would later reappear with a different brand marked on them, hence the name Horse Thief Canyon.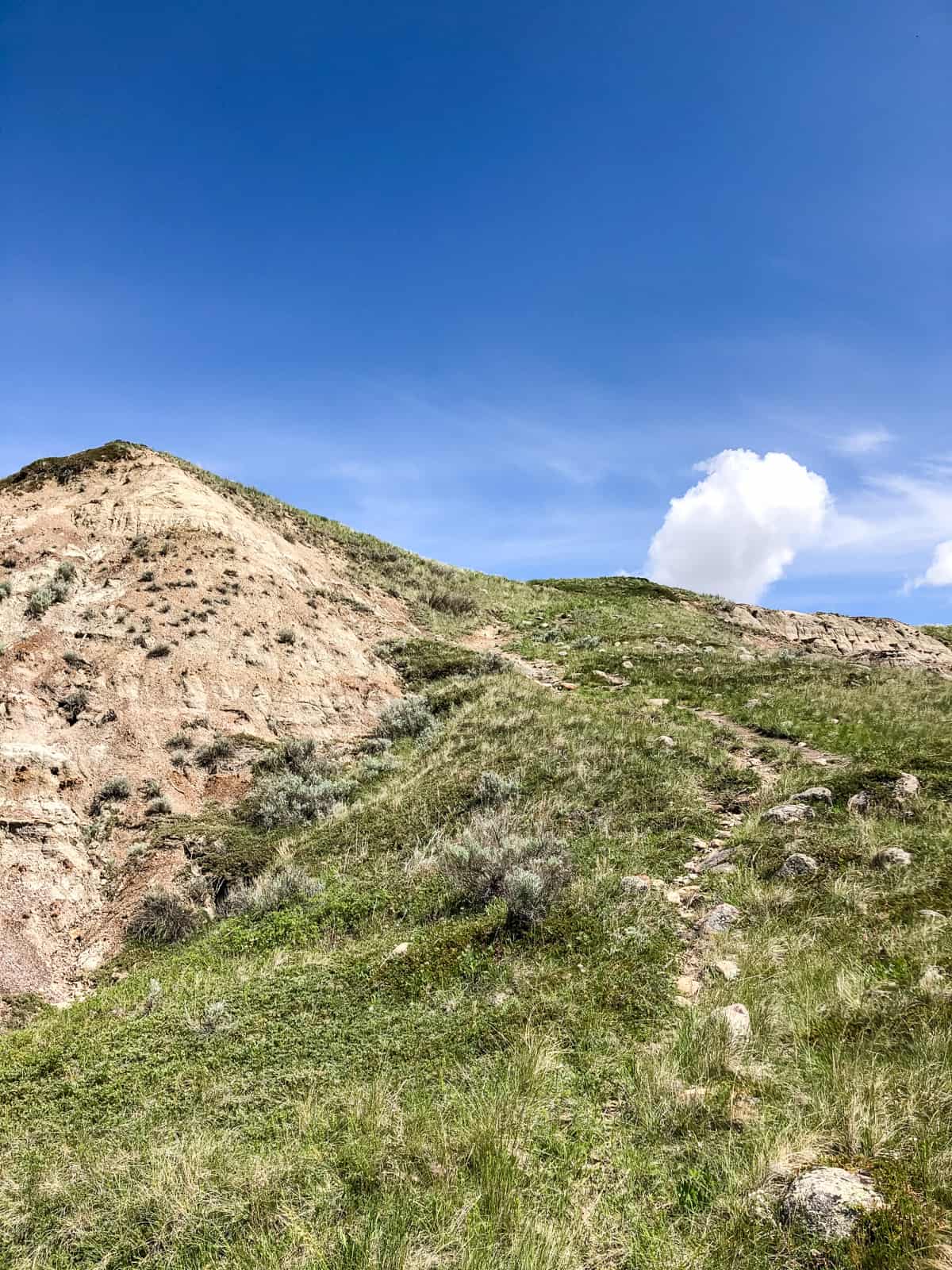 The walk down into the canyon is steep and rocky, but worth it!
When you arrive to the parking lot at Horse Thief Canyon, you are met with the most incredible views! From the top of the parking lot you will notice a few trails leading down into the canyon. Nothing is officially marked, so you're really just left to decide on your own where you want to go.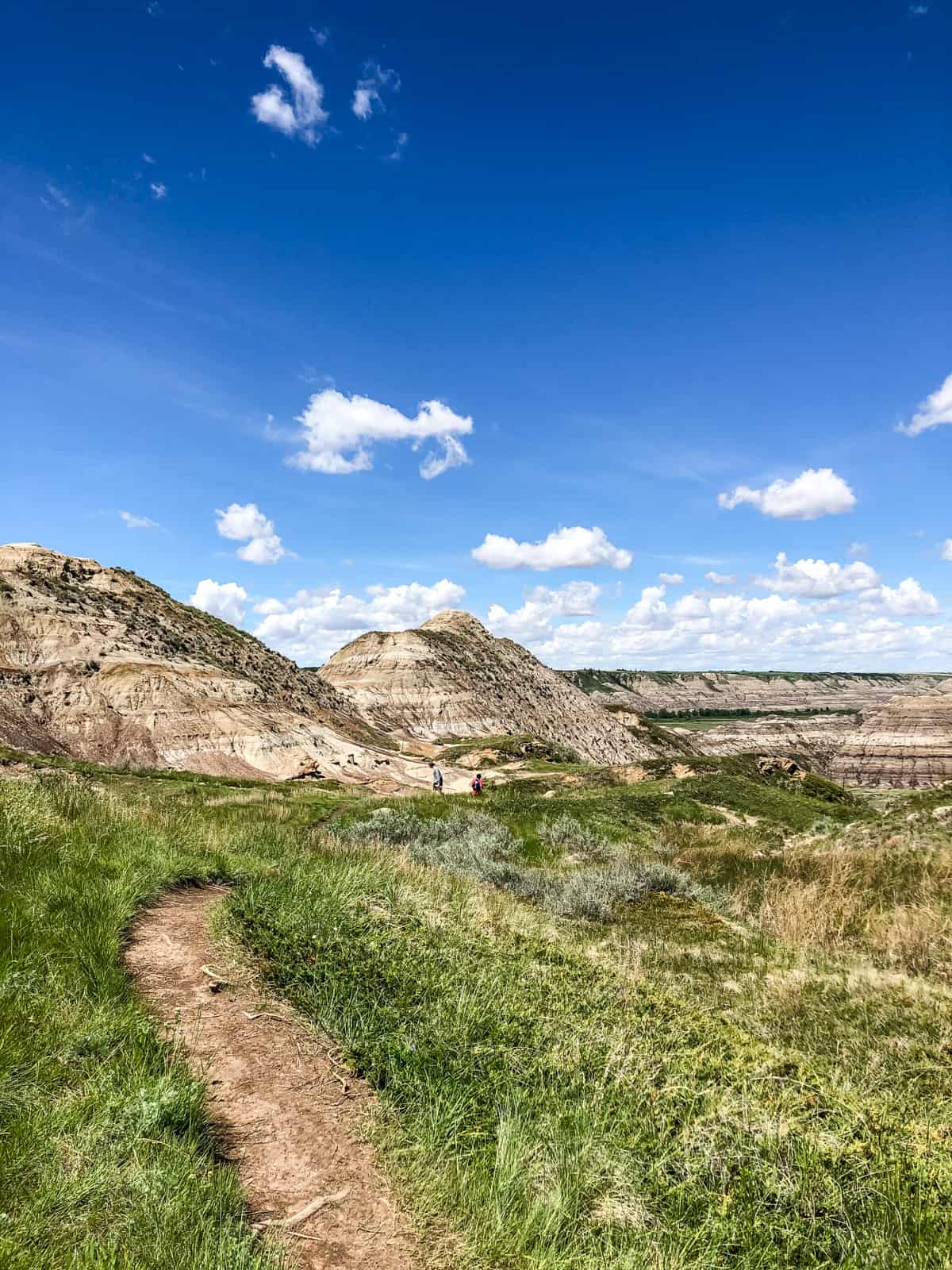 You could spend a few minutes here to just to take in the views, or you could spend hours exploring down in the canyon. How long you spend here, is entirely up to you.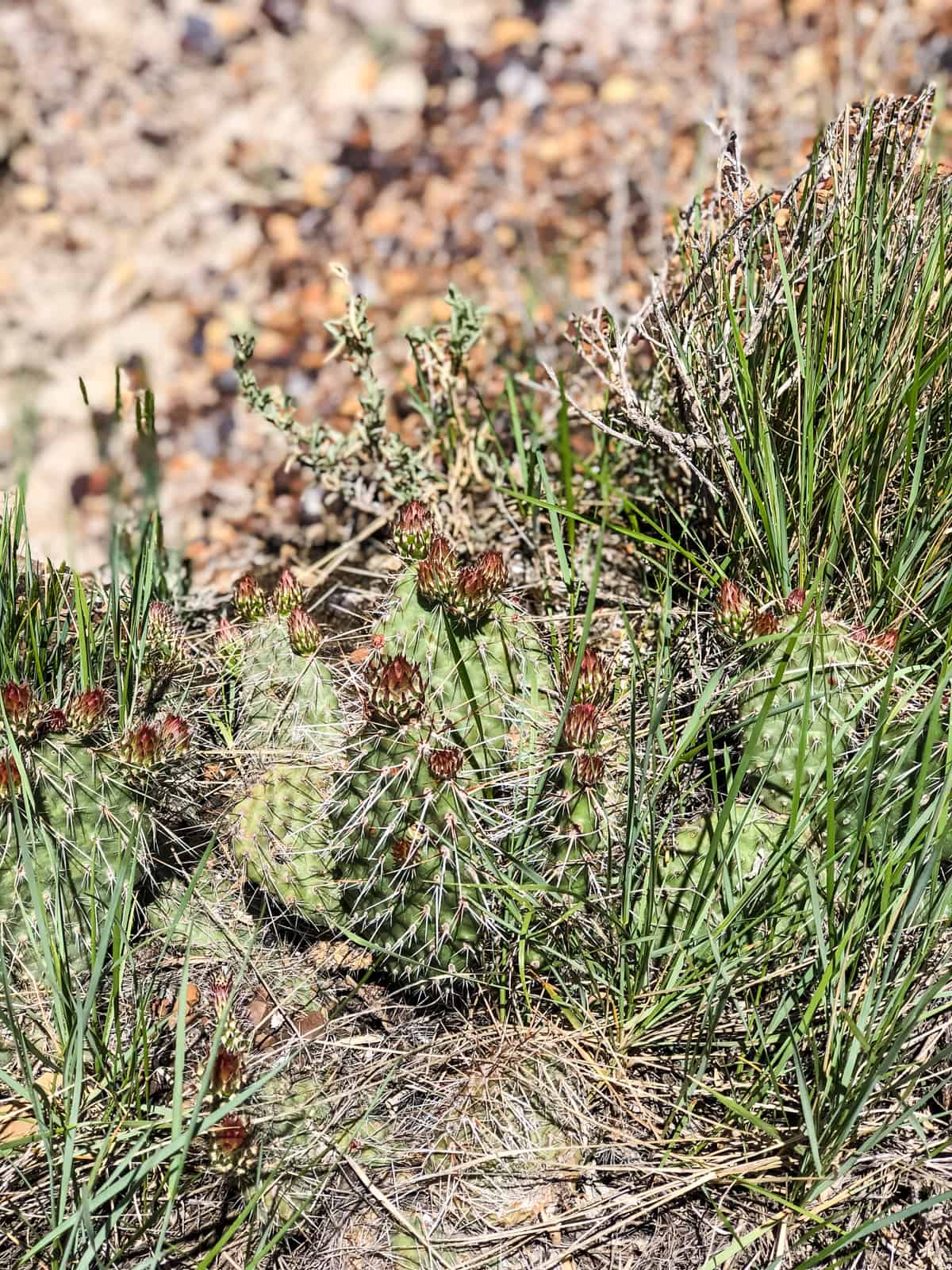 Prickly Pear Cacti
When you're down in the canyon, the landscape quickly reminds where you are, the badlands. With hoodoos, Prickly Pear Cacti, hot temperatures and absolutely spectacular landscapes. In summer it's hot and dry.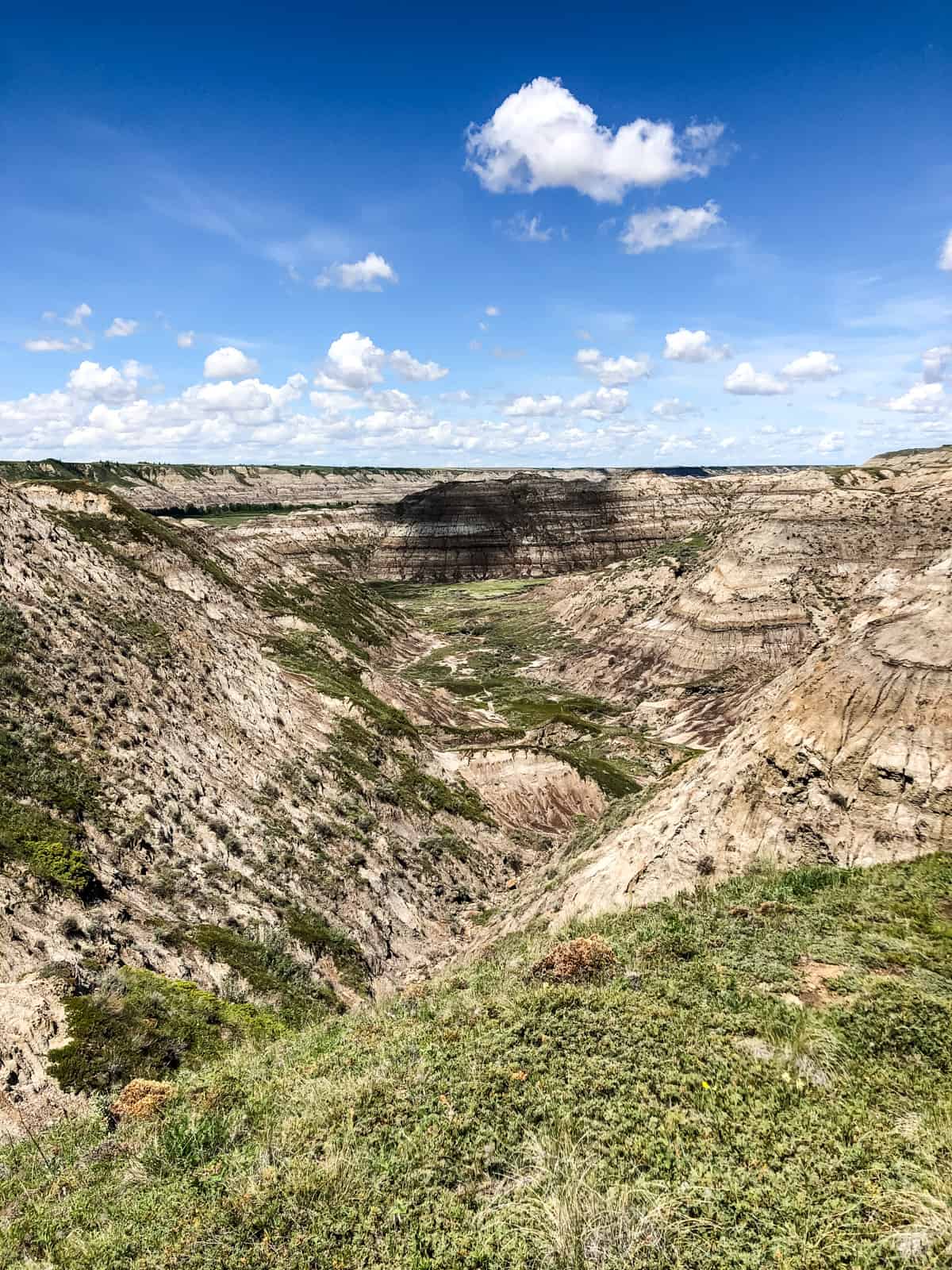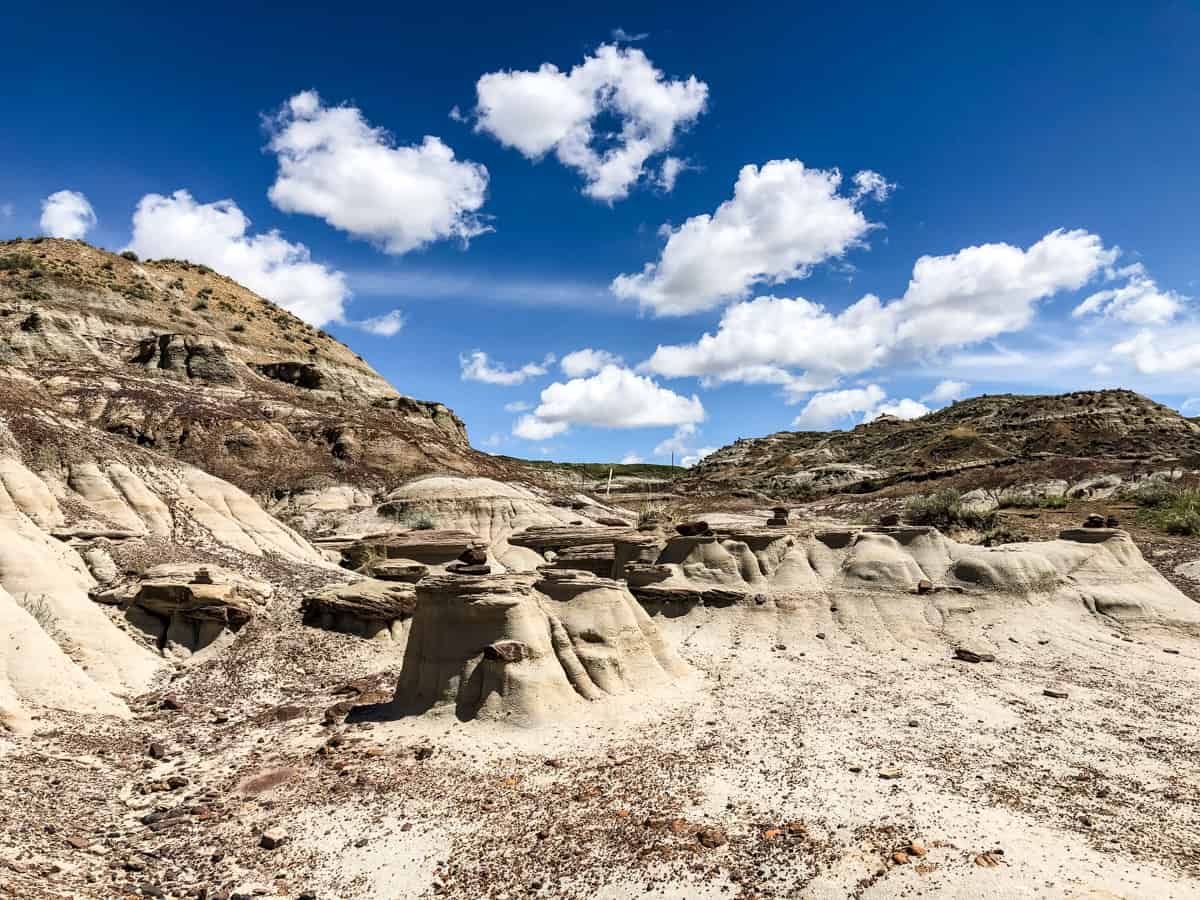 One of the best things about visiting Horse Thief Canyon, is how up close you are to hoodoos. In the canyon, there is nothing between you and the landscape.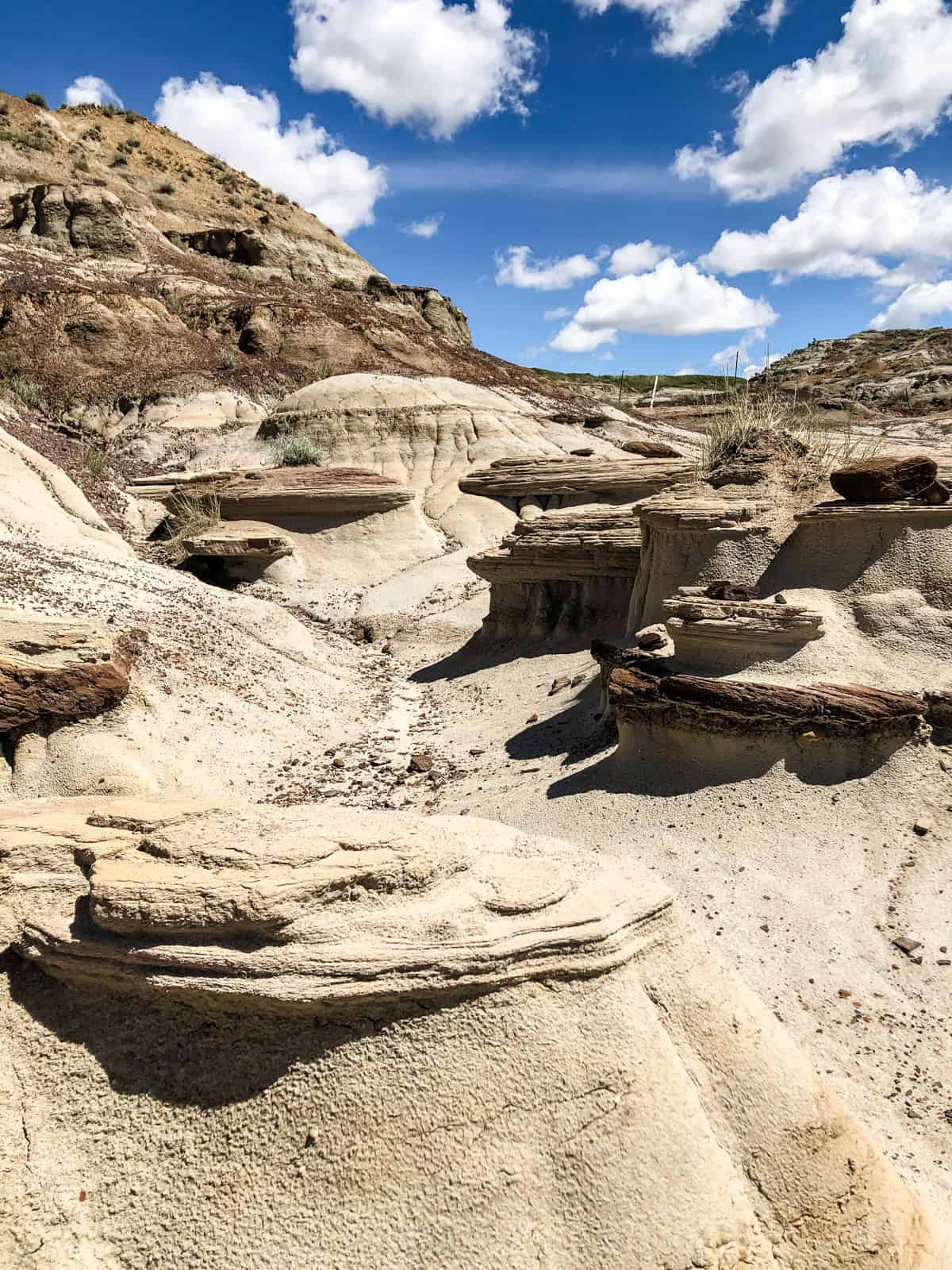 Get up and close to the hoodoos!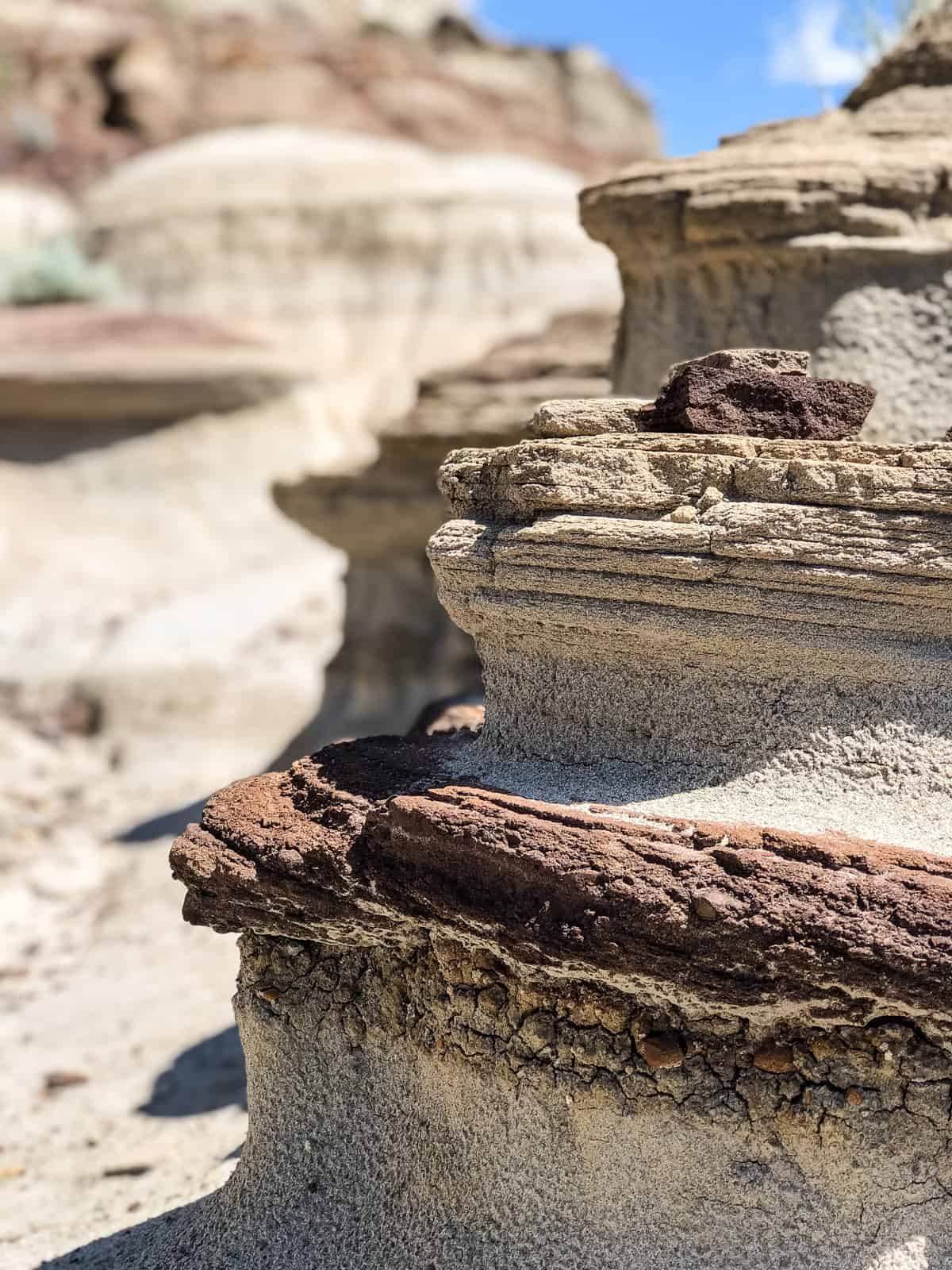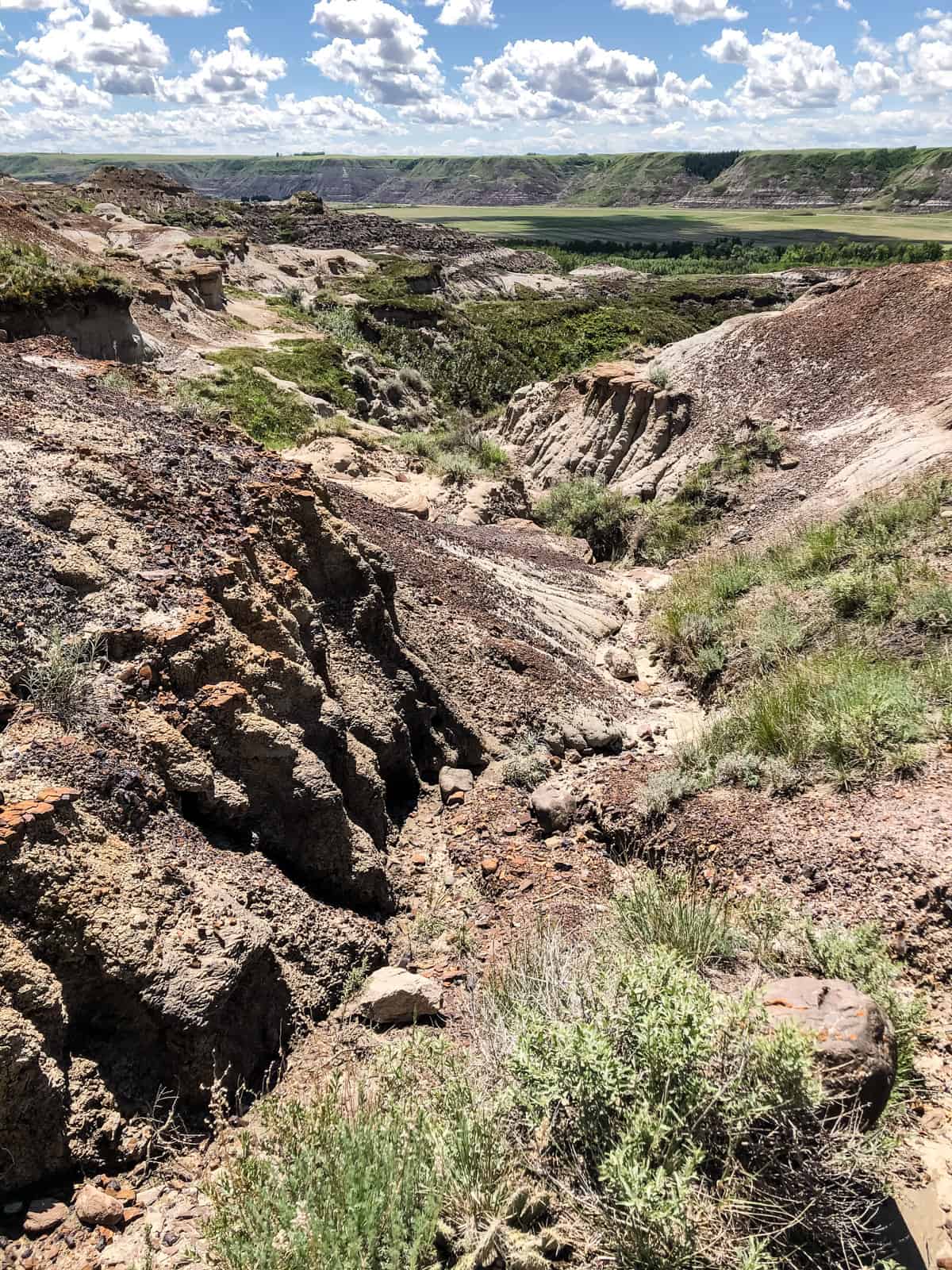 Tips for your visit:
Combine this visit with other stops when you're in the area (like Horseshoe Canyon, Drumheller, Royal Tyrrell Museum, Drumheller's Little Church, Hoodoo Trail and more!)
Arrive early to beat crowds and the heat!
This area is desert, so in summer it can get very hot. Be prepared.
If you plan to spend more than an hour here, make sure to have ample water, great shoes, a hat, sunscreen and maybe some snacks.
The walk down into the canyon is steep and rocky.
You can visit the canyon any time of year, including winter, so make sure to always prepare for the weather.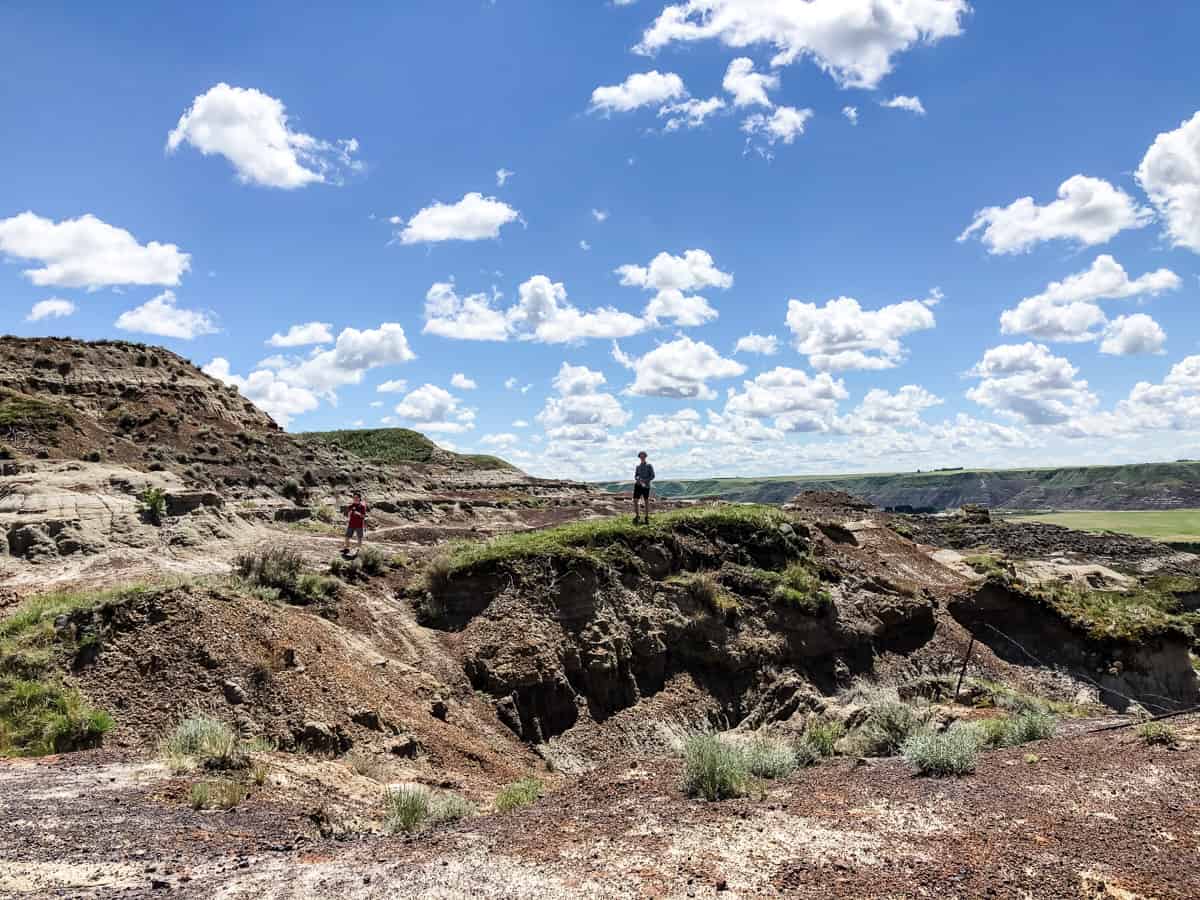 Horse Thief Canyon Details:
Location: Located on the Dinosaur Trail (hiway 838), just 16 km NW of Drumheller
Parking: There is a large parking area at the top of the canyon, just off the hiway.
Rating: Intermediate to Hard. The walk down into the canyon is quite steep and rocky.
Type: This is an out-and-back type trail.
Length: How far you walk is entirely up to you.
Activity: Take in the views, explore or walk/hike
Facilities: There are NO outdoor toilets or facilities.
More Drumheller Experiences:
PIN IT!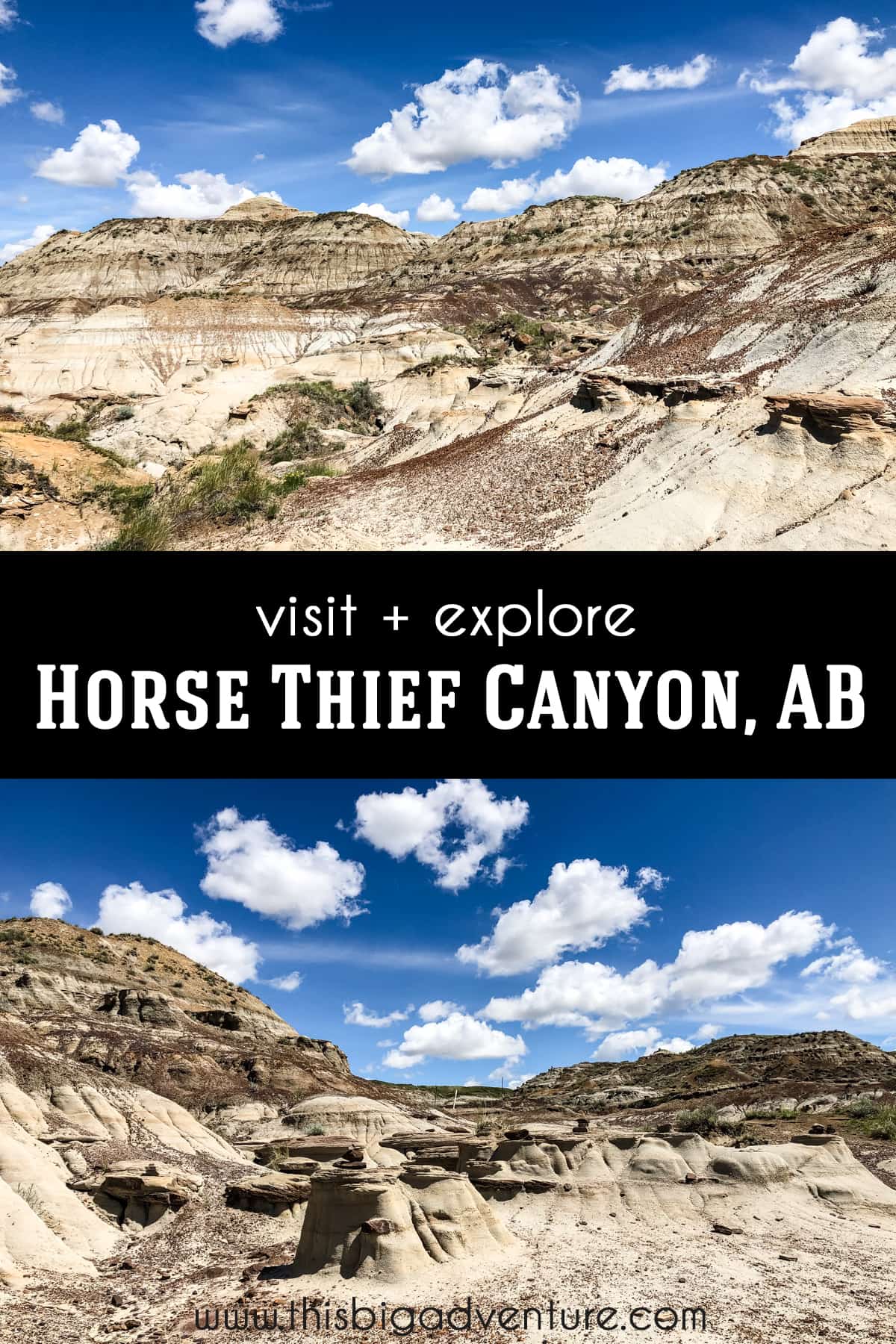 Let's Adventure!