Located just 17 km west of Drumheller, Horseshoe Canyon is a must see! This u-shaped canyon offers incredible views and a chance to walk through part of Alberta's Badlands!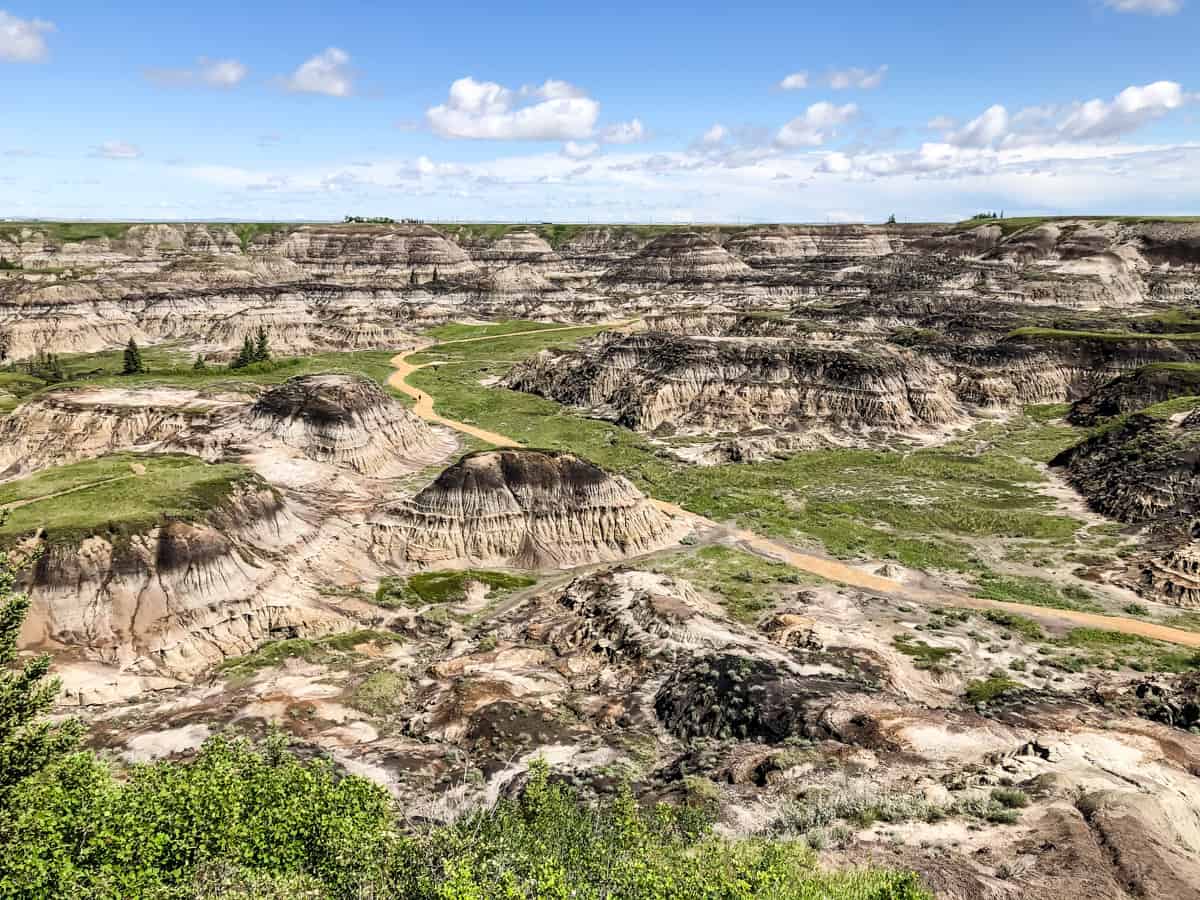 Add this quick stop off hiway 9 to your next trip through the Drumheller area! The views will take your breath away.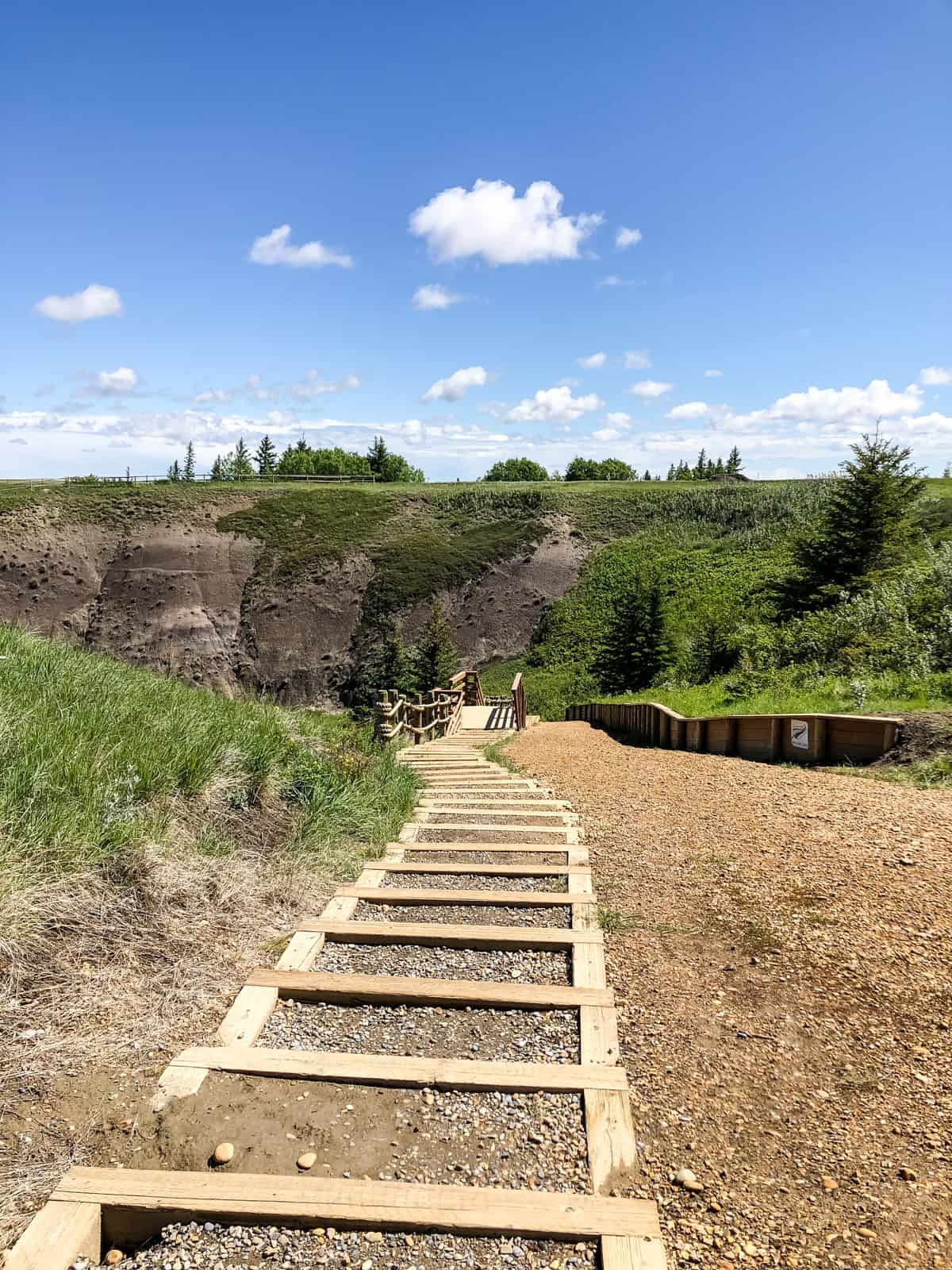 A Quick and Easy Walk
We've stopped in at Horseshoe Canyon many, many times over the years, and only just admired if from the top, but now you can actually go down into the canyon! The gravelled pathways are a very short walk…not really even a hike. From the parking lot into the canyon and back out is about 1.7 km and will take you less than an hour. It's an easy walk, but do be aware that the path is not paved.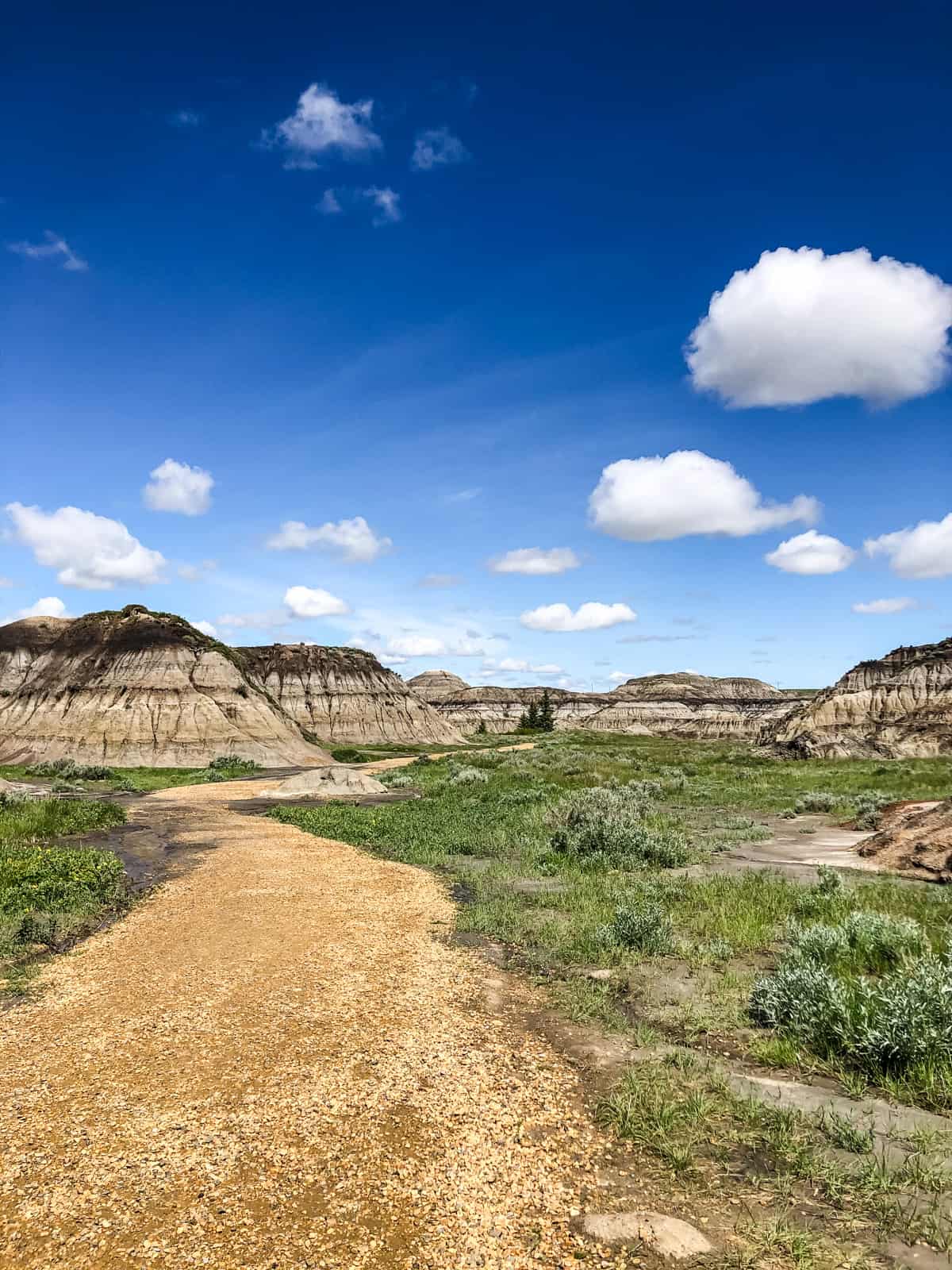 After just a short walk down a gravelled path, you will find yourself at the bottom of the canyon, surrounded by amazing ground-level views and fascinating stone formations as far as your eye can see.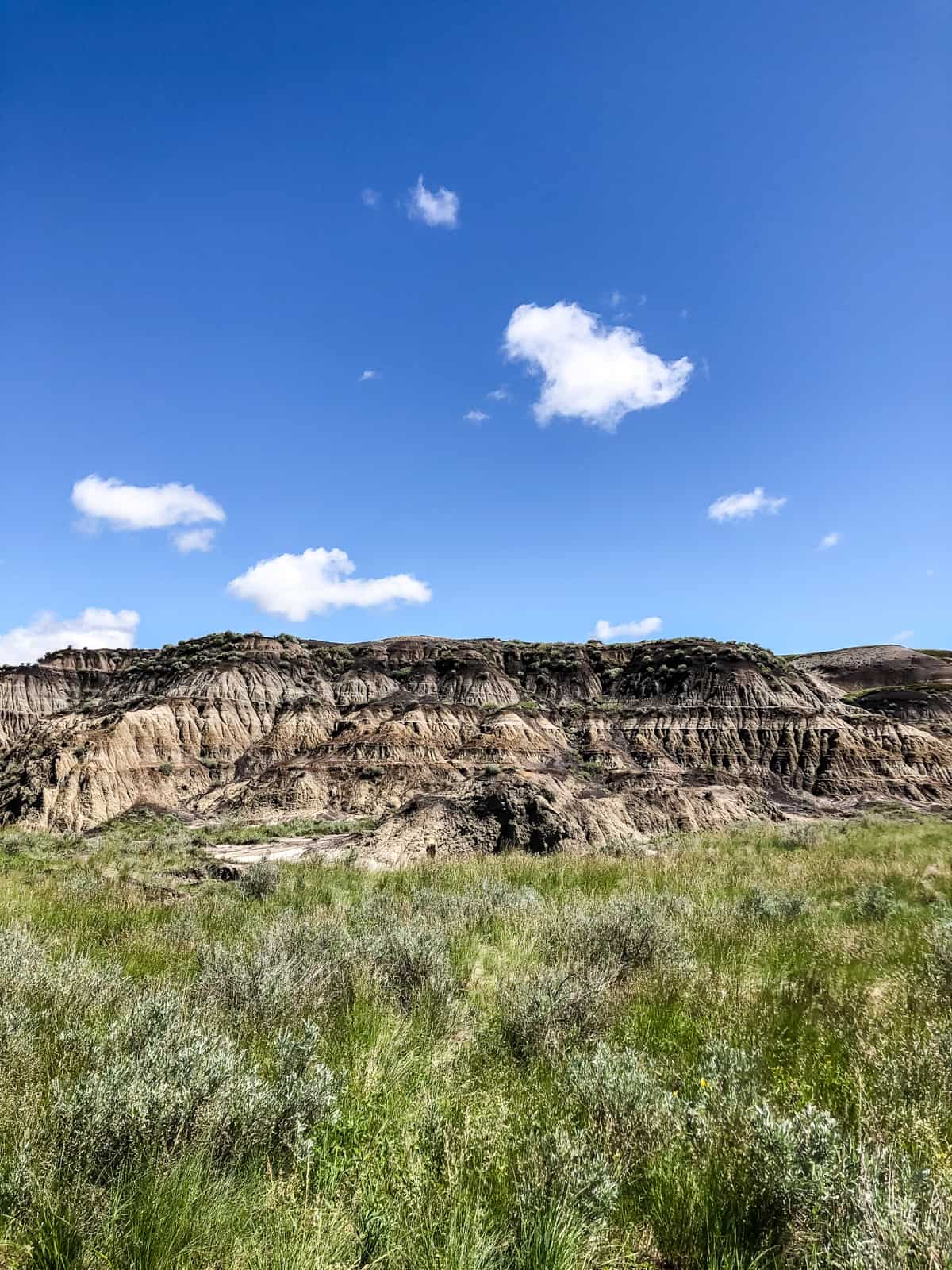 Though the marked pathway is short, you can venture off of it and explore at your own risk. I do wish that more pathways would be created so the unique formations don't get eroded by people walking anywhere and everywhere.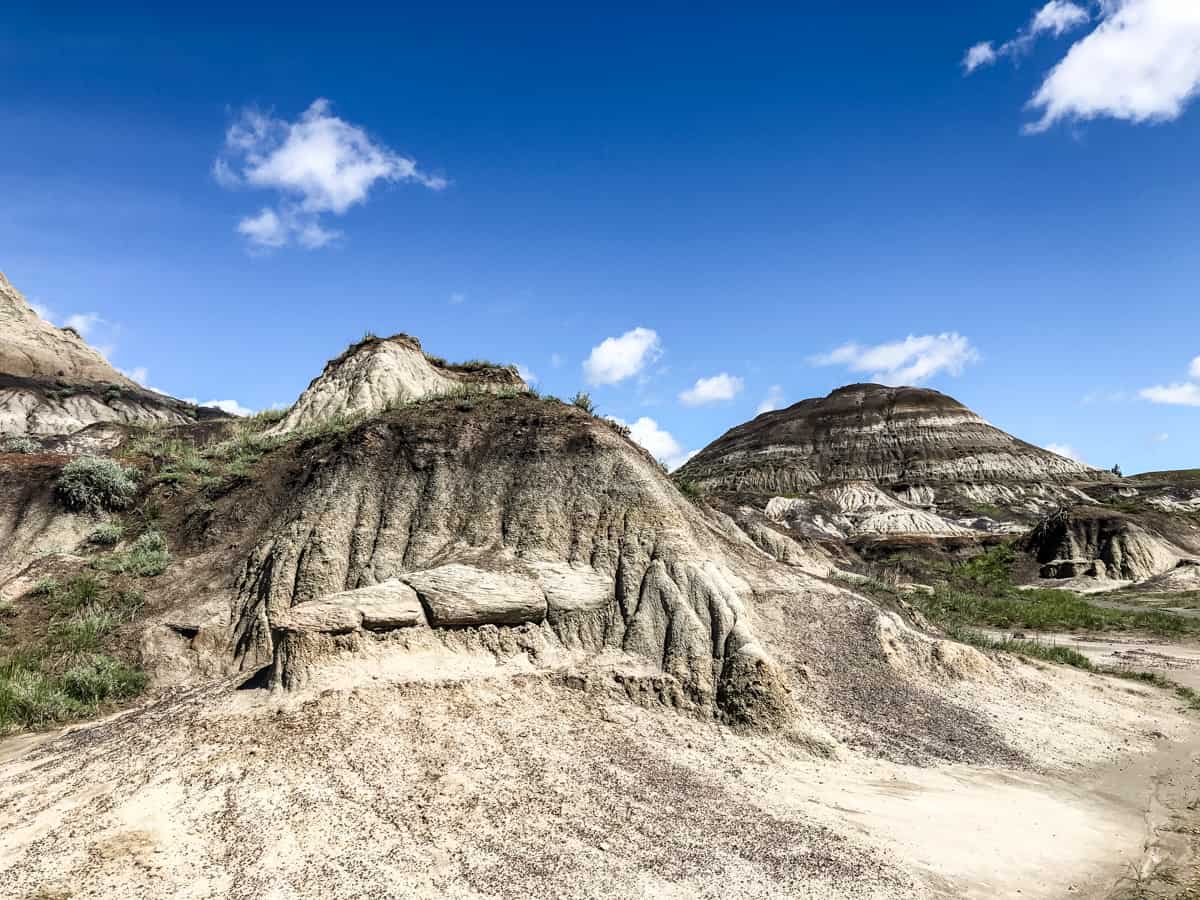 Tips for your visit:
Combine this visit with other stops when you're in the area (like Horse Thief Canyon, Drumheller, Royal Tyrrell Museum, Drumheller's Little Church, Hoodoo Trail and more!)
This stop tends to be quite busy, but there's a lot of room for everyone.
This area is desert, so in summer it can get very hot. Be prepared.
If you plan to spend more than an hour here, make sure to have ample water, great shoes, a hat, sunscreen and maybe some snacks.
You can visit Horseshoe Canyon any time of year, including winter, so make sure to always prepare for the weather.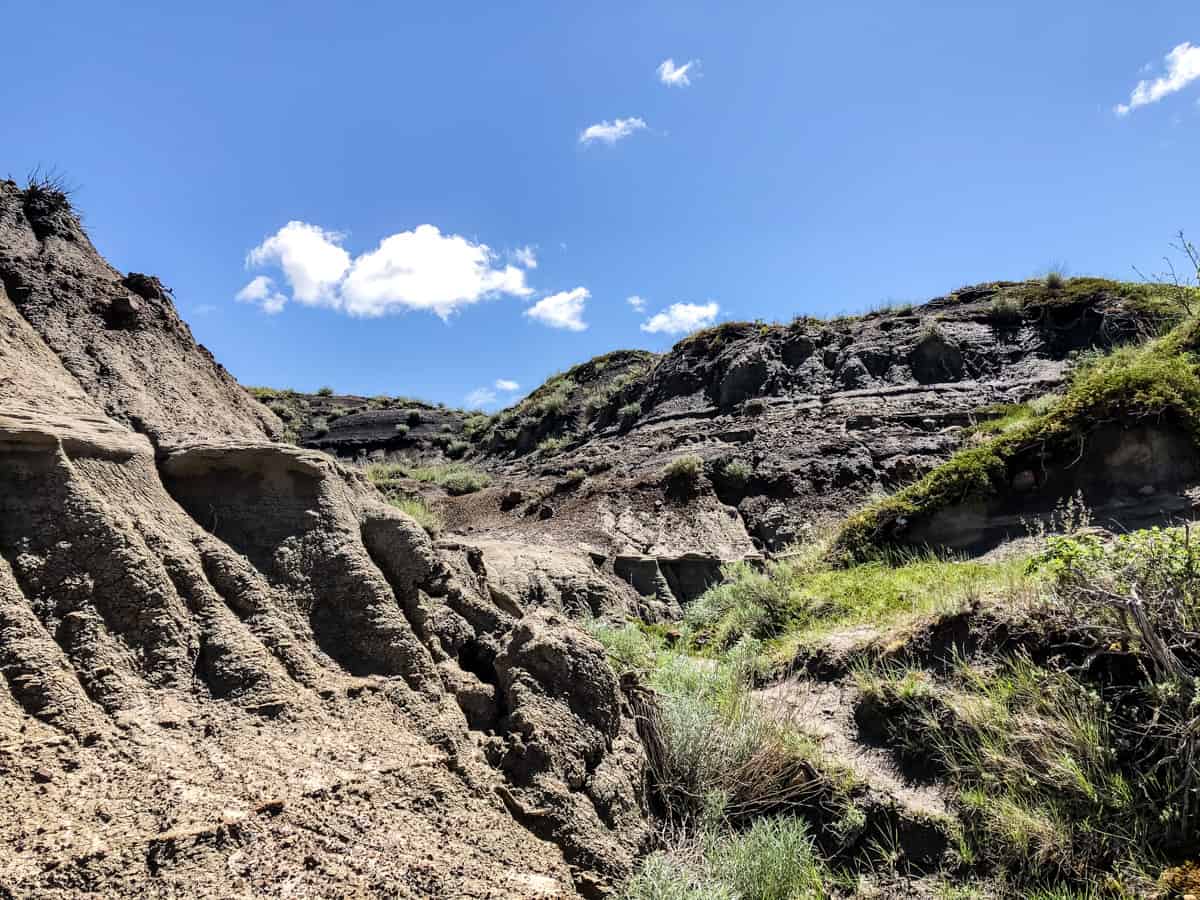 Horseshoe Canyon Details:
Location: Located off hiway 9, just 17 km west of Drumheller
Parking: There is a large parking area at the top of the canyon, just off the hiway.
Rating:  Easy. The walk down into the canyon is downhill, but easy. There are stairs and an open gravel path.
Type:  This is an out-and-back type trail.
Length:  From the parking lot, down the marked path and into the canyon and back, is about 1.7 km and will take you less than an hour. But you can venture off and walk as far as you like.
Activity:  Take in the views, explore or walk/hike
Facilities: There are picnic tables available for use.
Washrooms: Are usually available but are closed at this time.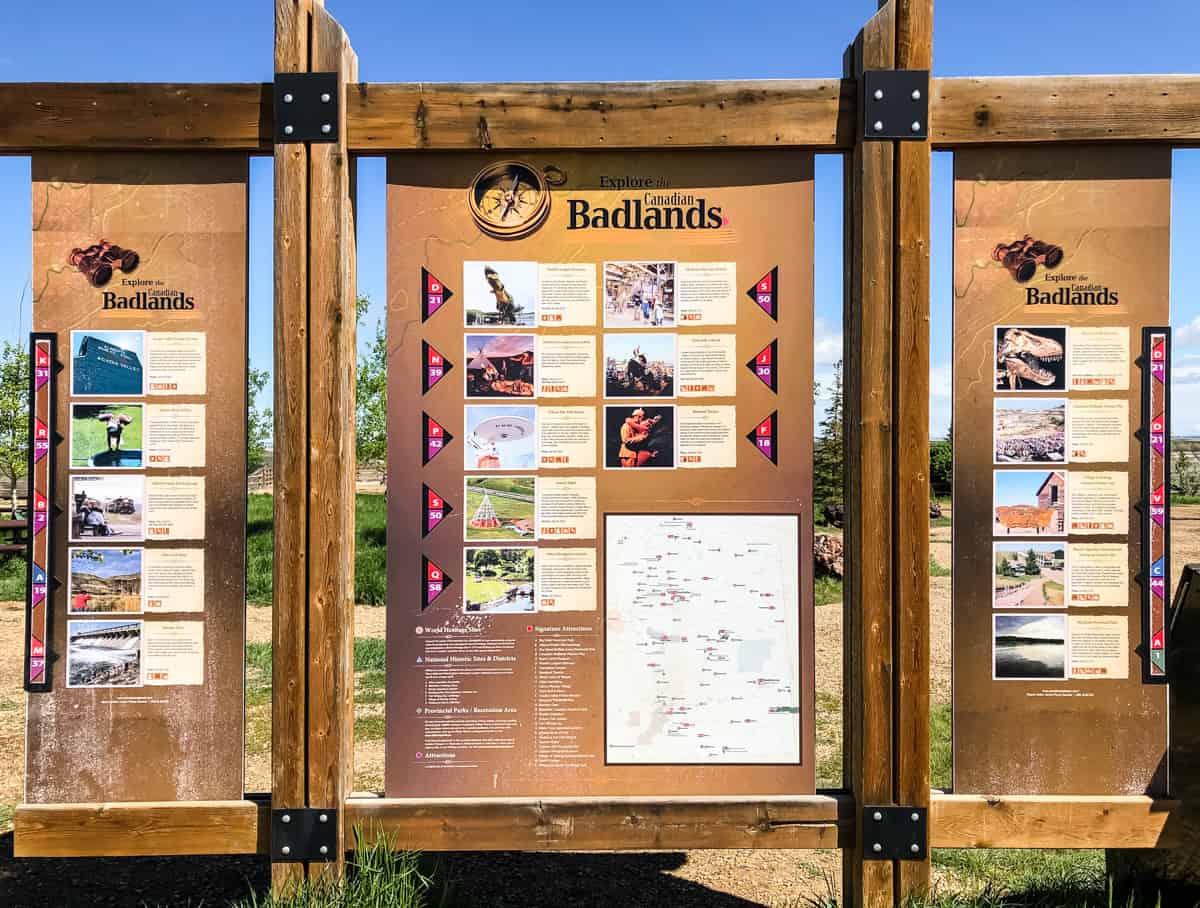 There is so much to see and do in the Canadian Badlands of Alberta! At the top of Horseshoe Canyon, this sign is a great resource!
More Drumheller Experiences:
PIN IT
For more camping, hiking and exploring ideas, make sure to follow us on Pinterest!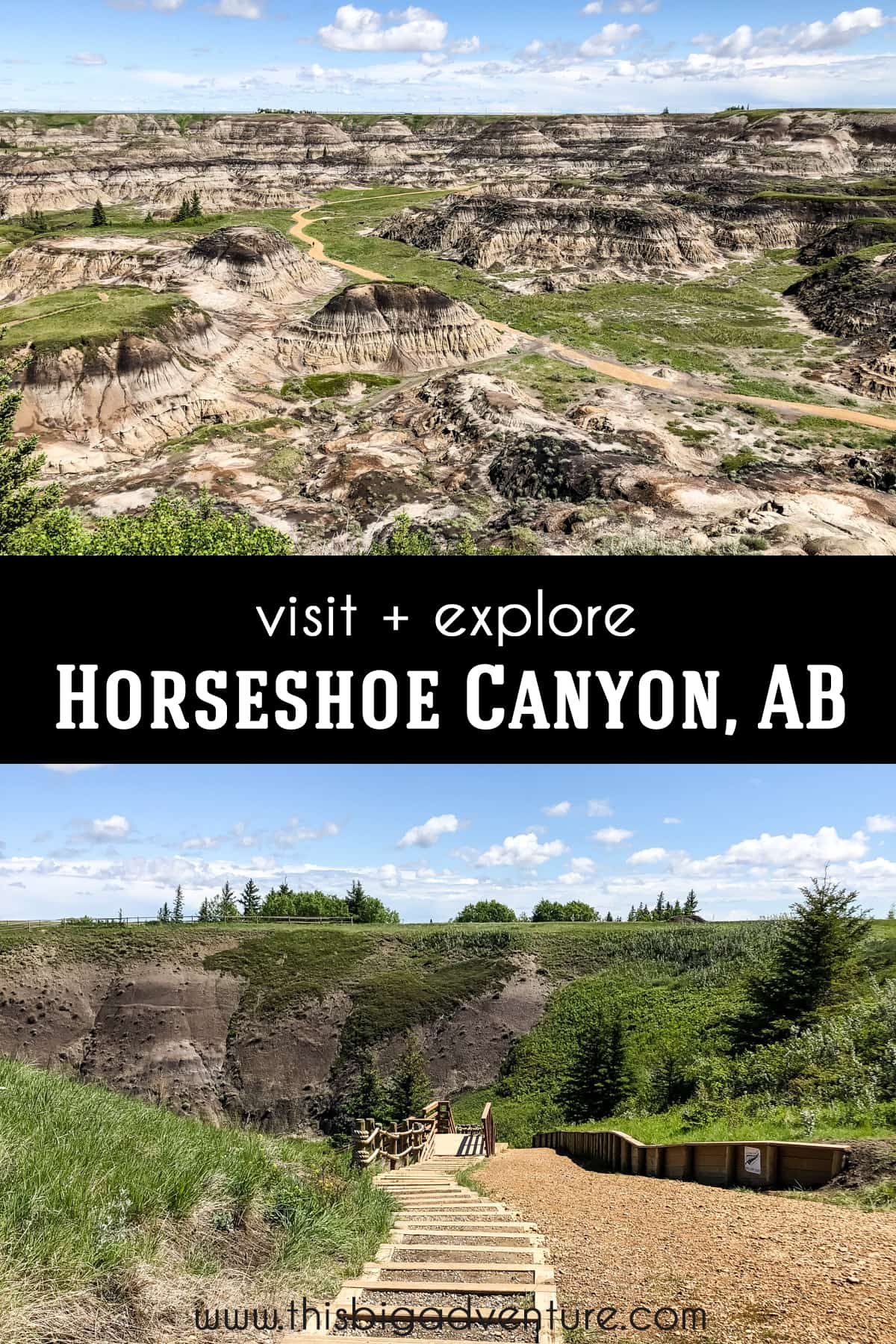 Let's Adventure!