How to Have a Winter Girls Weekend in Radium, BC!
Radium, BC is the perfect place for a girls winter weekend getaway!
I love winter travel.  In fact, it might even be the season that I enjoy travel in the most, because nothing beats the beauty of our Canadian winters.  I feel very lucky to be just a few hours away from first class winter sports like downhill skiing, snowshoeing, skating, cross country skiing, and hiking.  Not to mention beautiful snowy winter landscapes, the wildlife, natural hot springs…there is just so much to enjoy about our winters.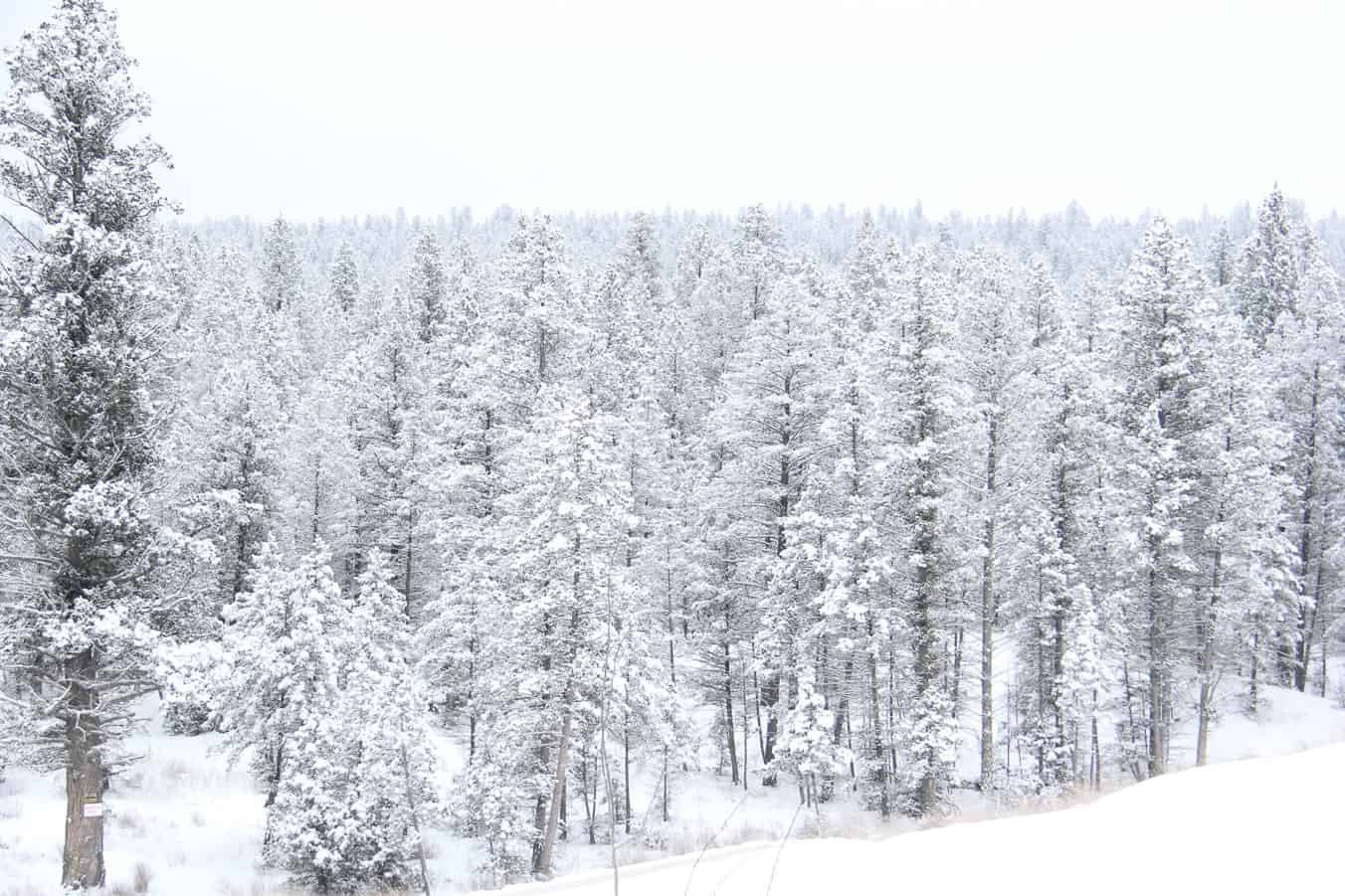 A couple of winters ago I was lucky enough to enjoy a beautiful winter weekend away in Radium, BC with 14 amazing girlfriends.  Yes, a girls weekend, and it was so fantastic…everyone should have the opportunity to go on a girls-only weekend getaway!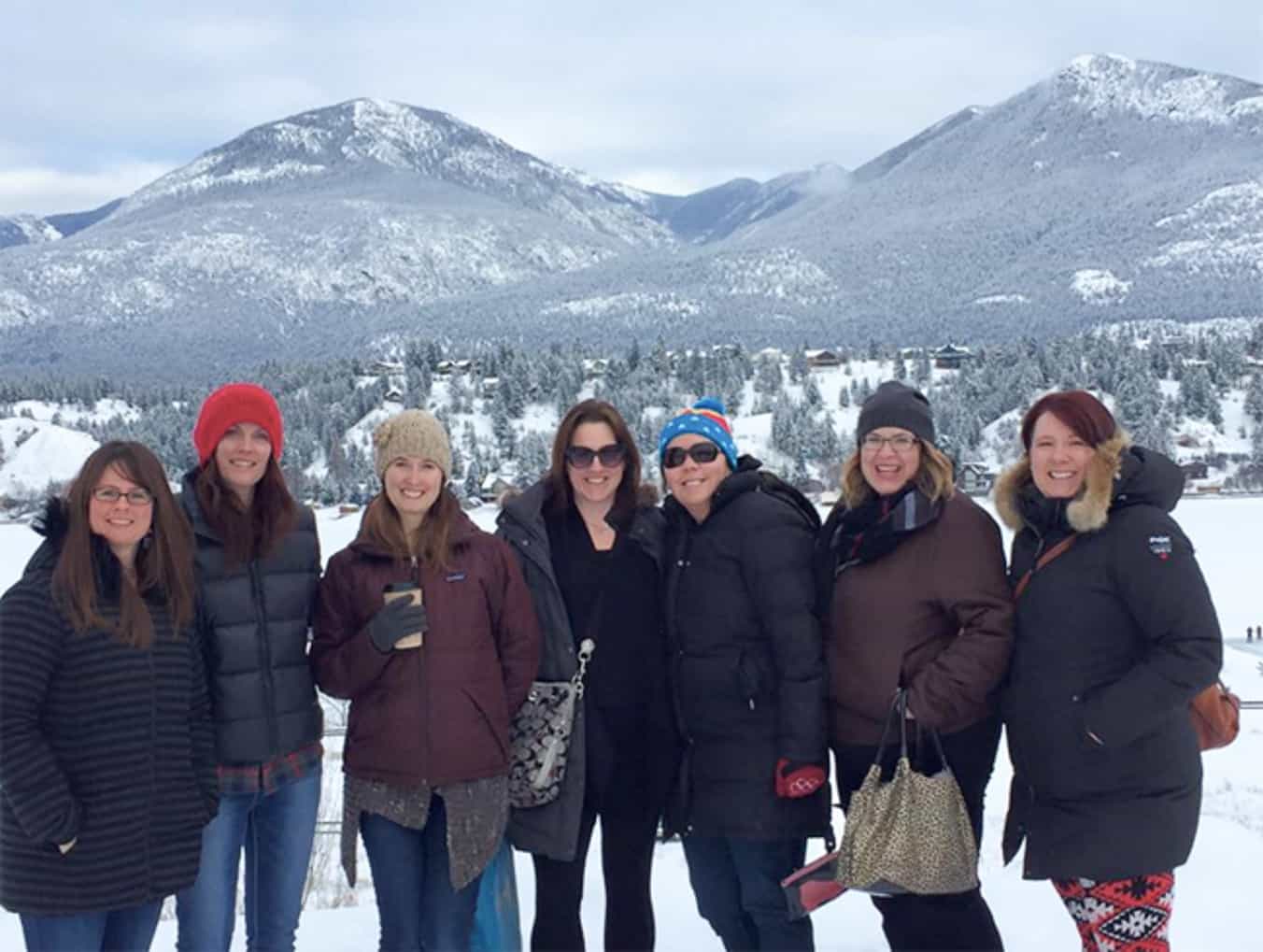 I used to feel so guilty about getting away with friends and leaving my husband and kids at home, but I have stopped with the guilt.  These weekends fill me up, and invigorate me as a mom, and when I get home I'm ready to tackle the world.  Time away is good for my family too.  The kids get to spend quality one on one time with Dad who makes these weekends fun for them as well.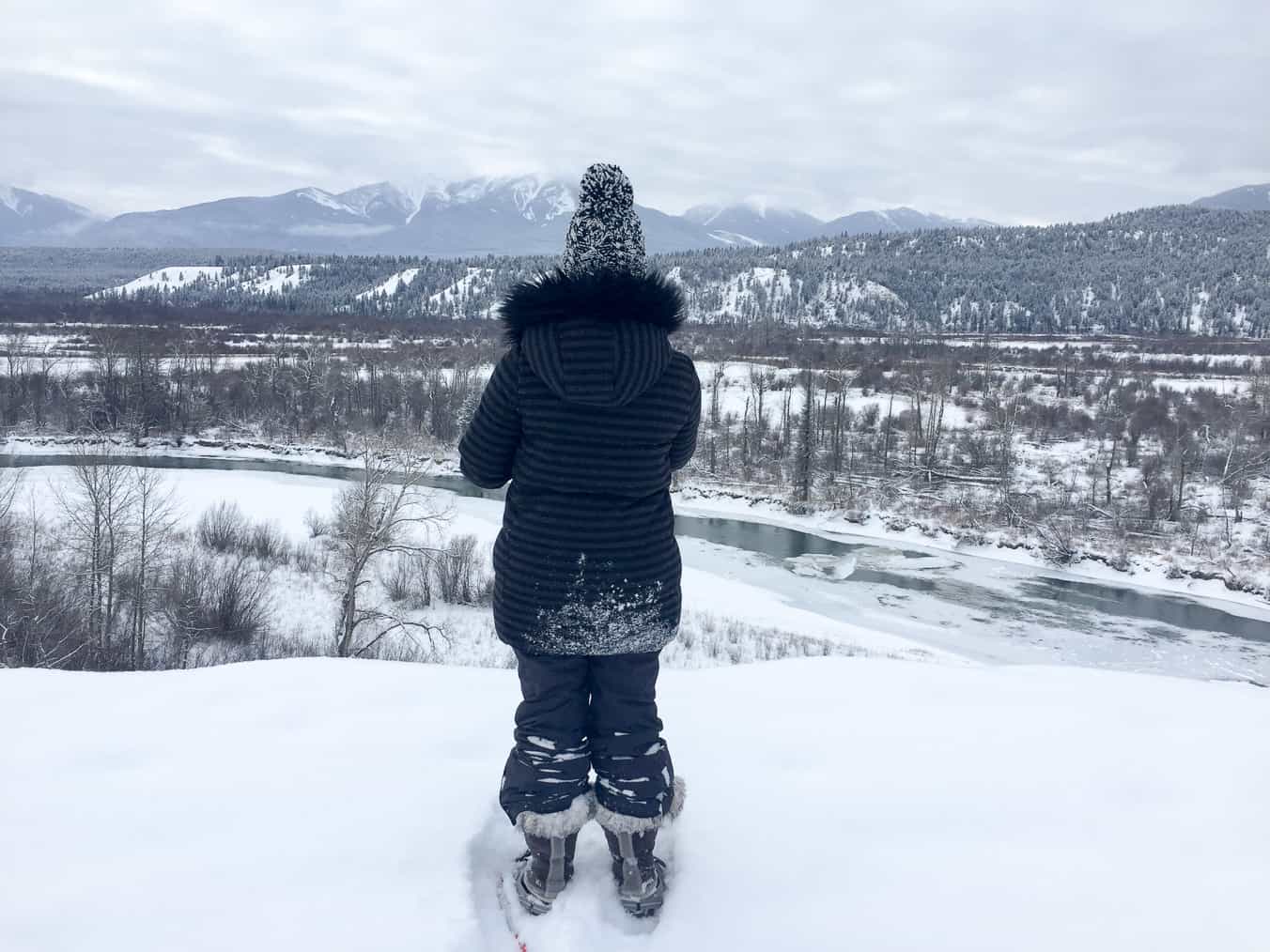 Up to this point in time, I had only been to Radium and Invermere in the summer, and that was many years ago.  I remember thinking it was a beautiful place to stay, but I had no idea how magical it was in the winter.  The area has so much to offer from downhill skiing, to hiking, to snowshoeing, to dining and shopping, spa treatments…all the makings of a perfect girls weekend away!  Eating alone?  A king sized bed to myself?  Sleeping in?  Quiet snowshoe treks?  Sign.  Me.  Up.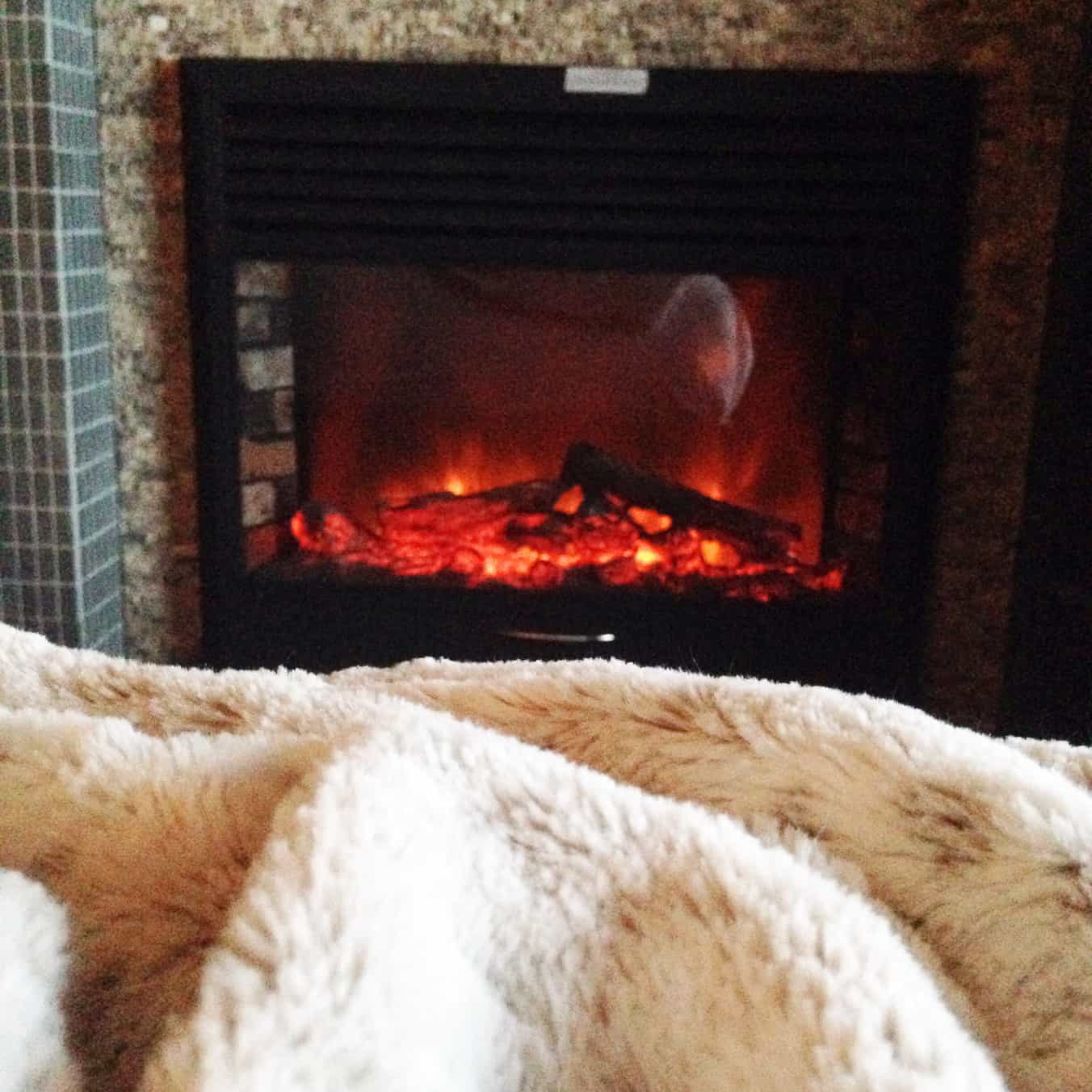 And the view isn't so bad.  The first night we stayed at Copper Point Resort in Invermere, and my room had a fireplace in it.  A fireplace.  Sitting in bed with a fire going, watching snow falling outside was bliss.  Bliss.  I can't wait to go back here with my family…the suite we stayed in had 2 separate bedrooms, a living room, a full kitchen and 3 fireplaces.  This is the perfect arrangement for a family ski weekend.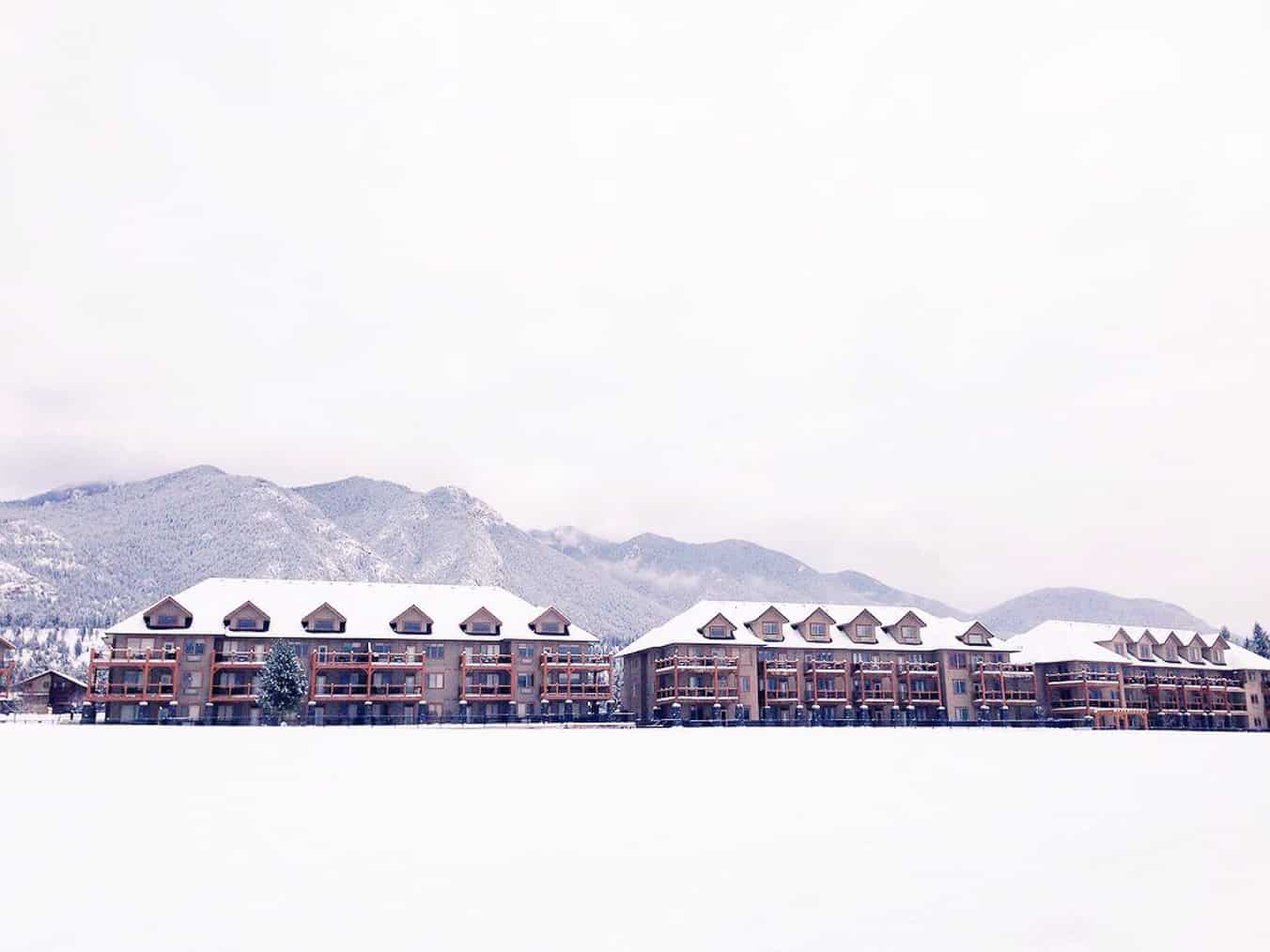 For the next 2 nights our group stayed at the Bighorn Meadows Resort in Radium.  This resort was a perfect place for our girls weekend away – in each of our suites (between the 15 of us we had 5 suites in the same complex) we all had our own bedroom, we had a full kitchen and a living room with a fireplace.  It was a fun fun time with lots of snacks, games, laughing, movies and even some crochet lessons.  😉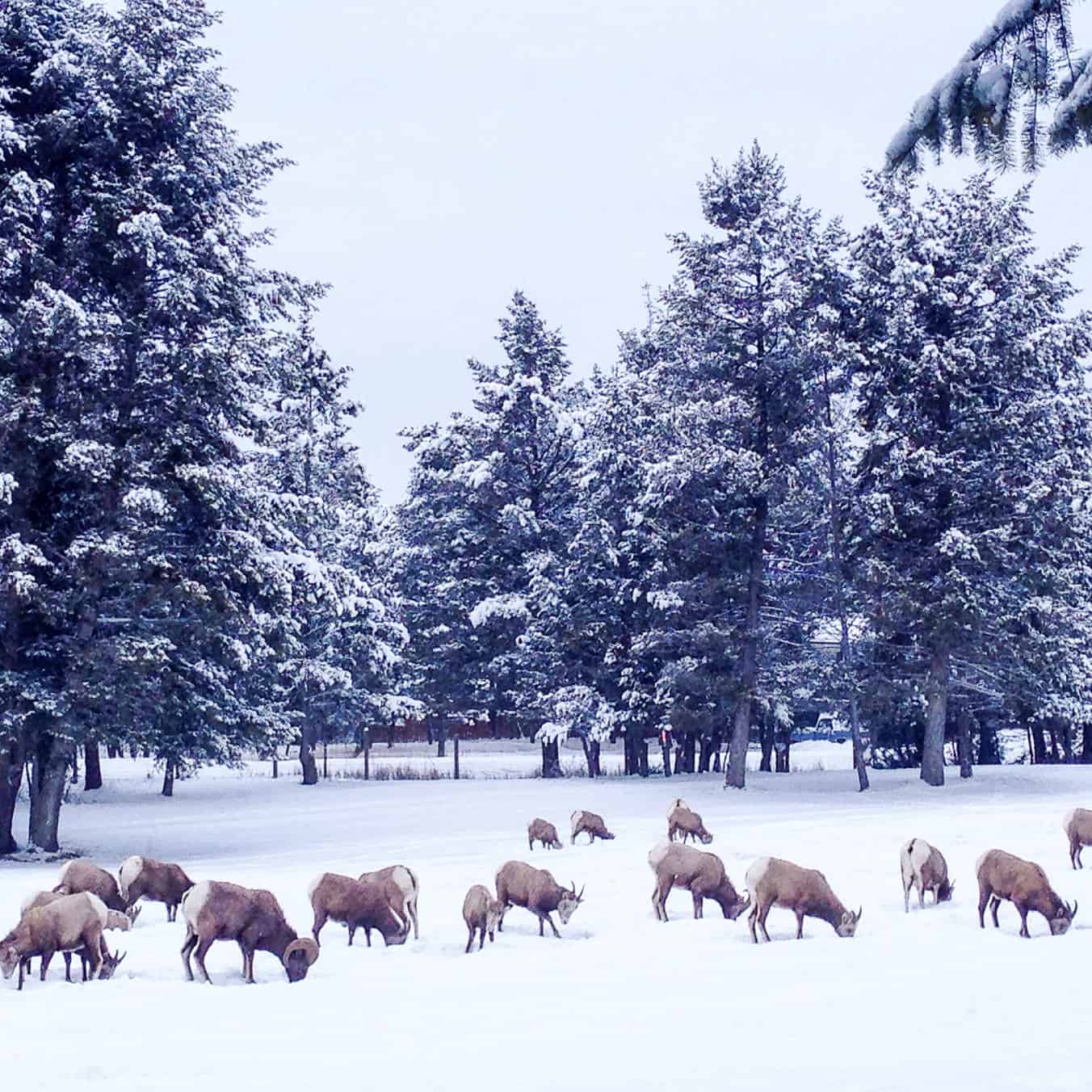 Oh, and if you were wondering why Bighorn Meadows Resort is named what it is…it's because of these guys.  Bighorn Sheep everywhere.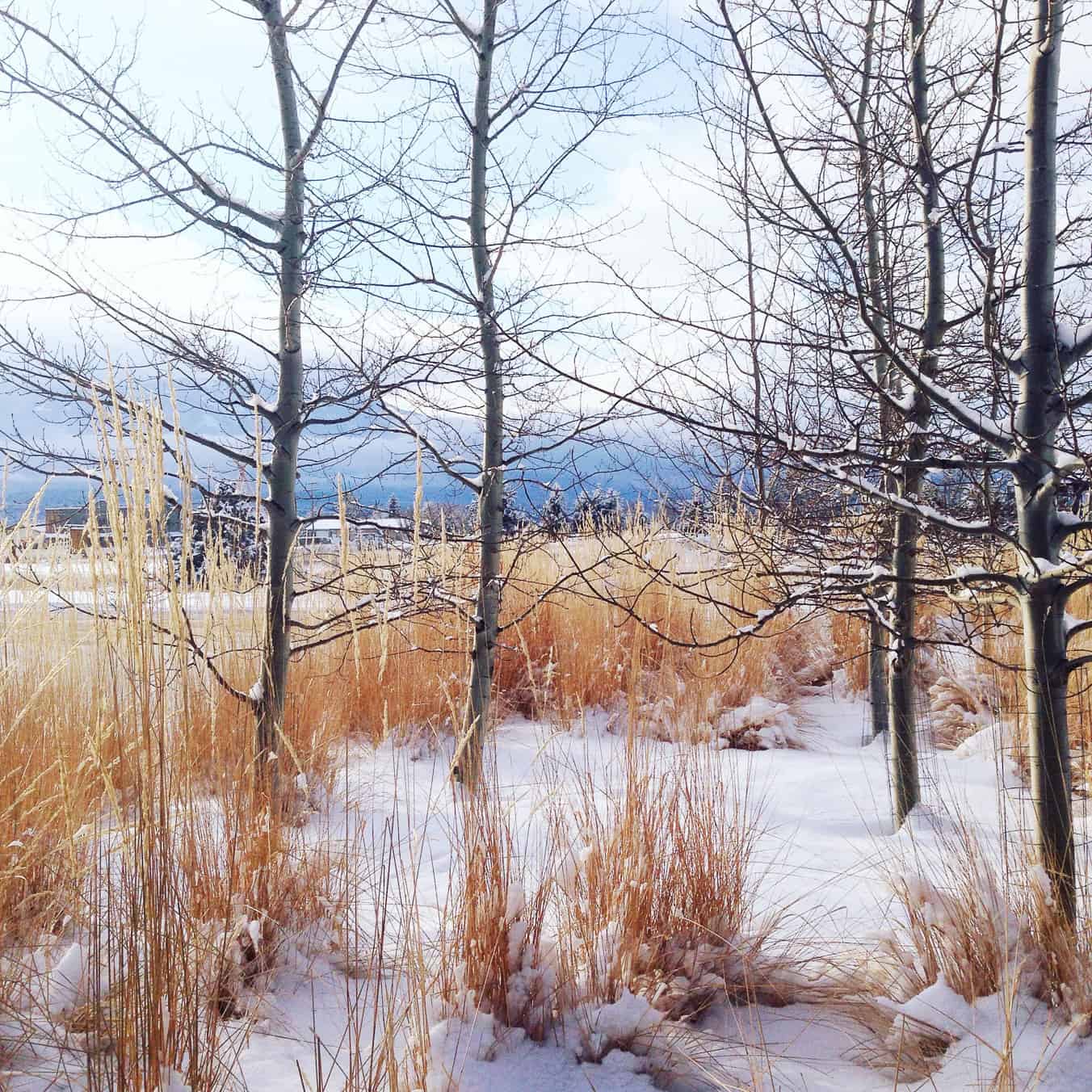 During our 3 day stay in the area we went for walks…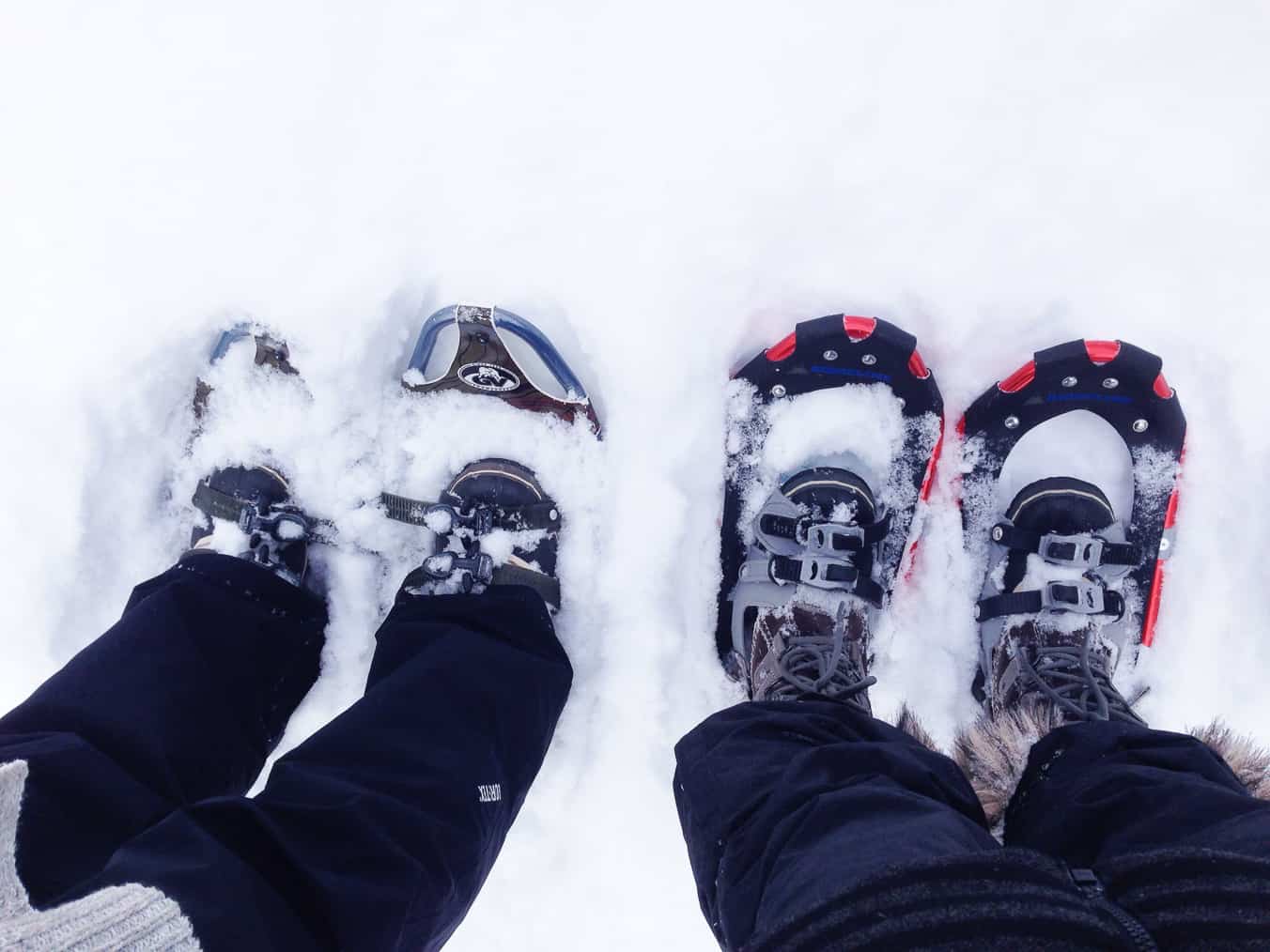 We snowshoed.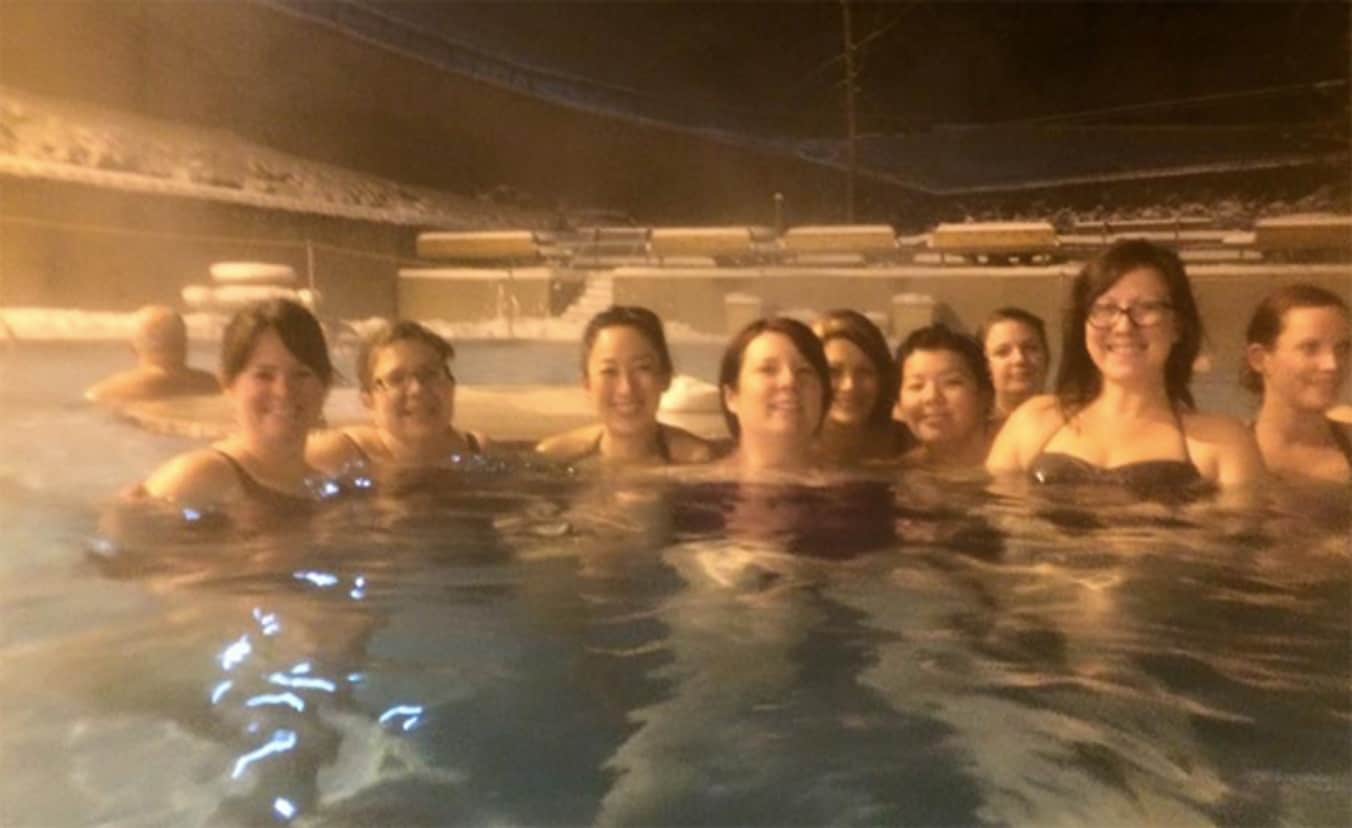 Then soaked in Radium Hot Springs.  There is something so fantastic and magical about soaking in hot springs outdoors while it is snowing…this is one of my most favourite things to do.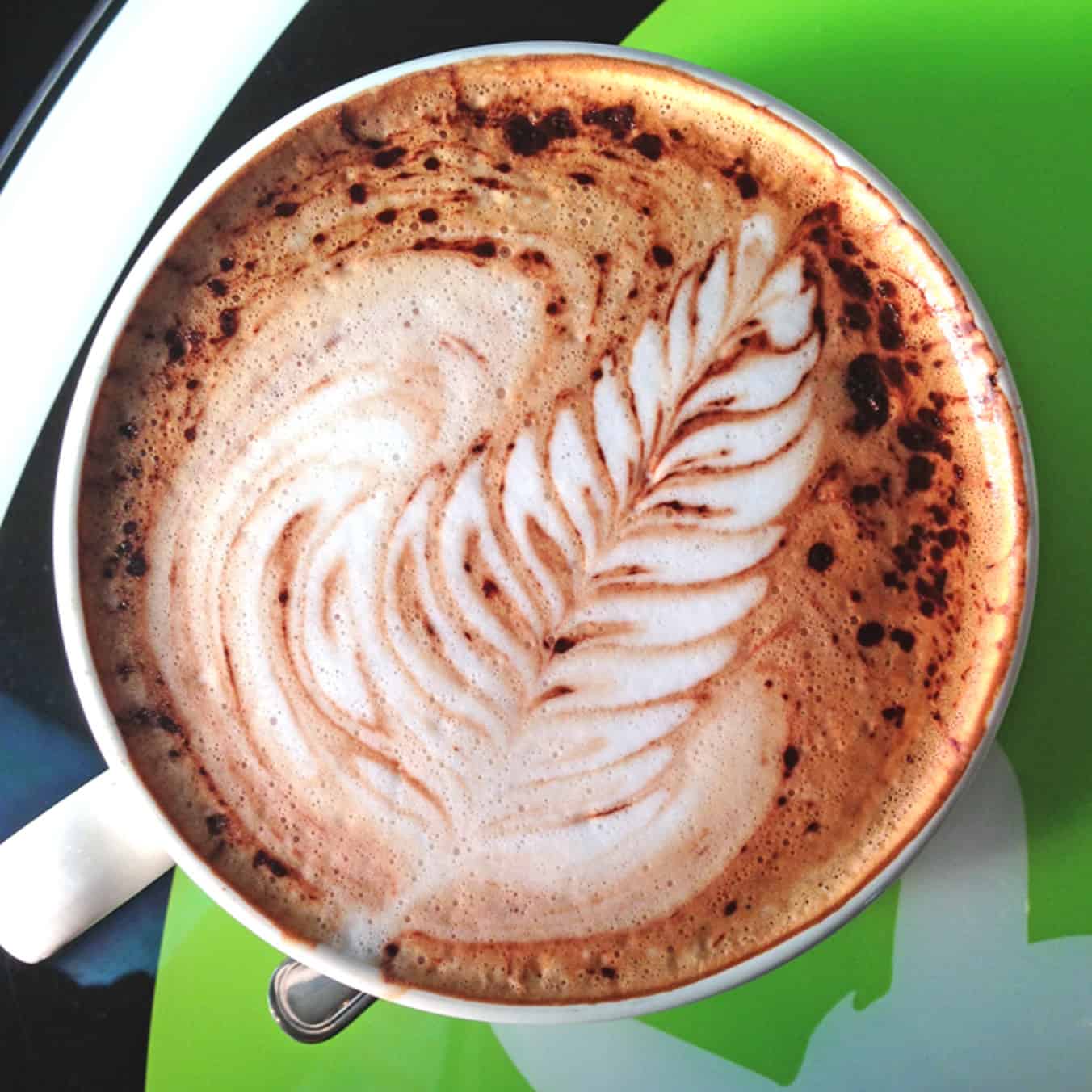 We sipped delicious coffees at Kicking Horse Cafe, because a girls weekend away means going for coffee whenever you want, even in the middle of the day and sipping as long as you want…that's bliss.  We ate delicious food (my favourite place was Blue Dog Cafe in Invermere.  We went there for lunch twice because it was so good (the falafel pita is the best…the best.  I need another one).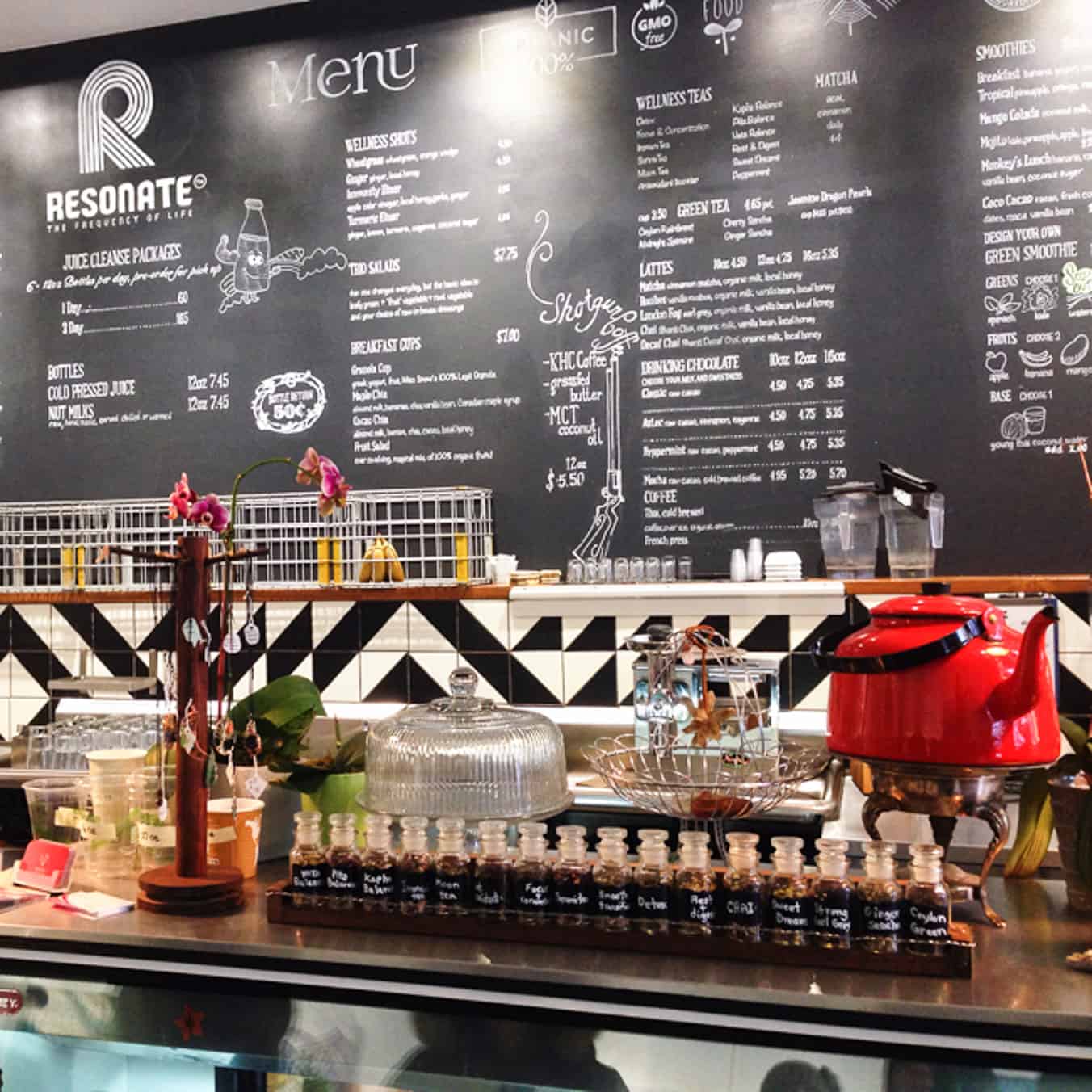 One of my favourite parts of the trip was walking around town where we shopped, snacked, lunched and checked out as much of the area as we could.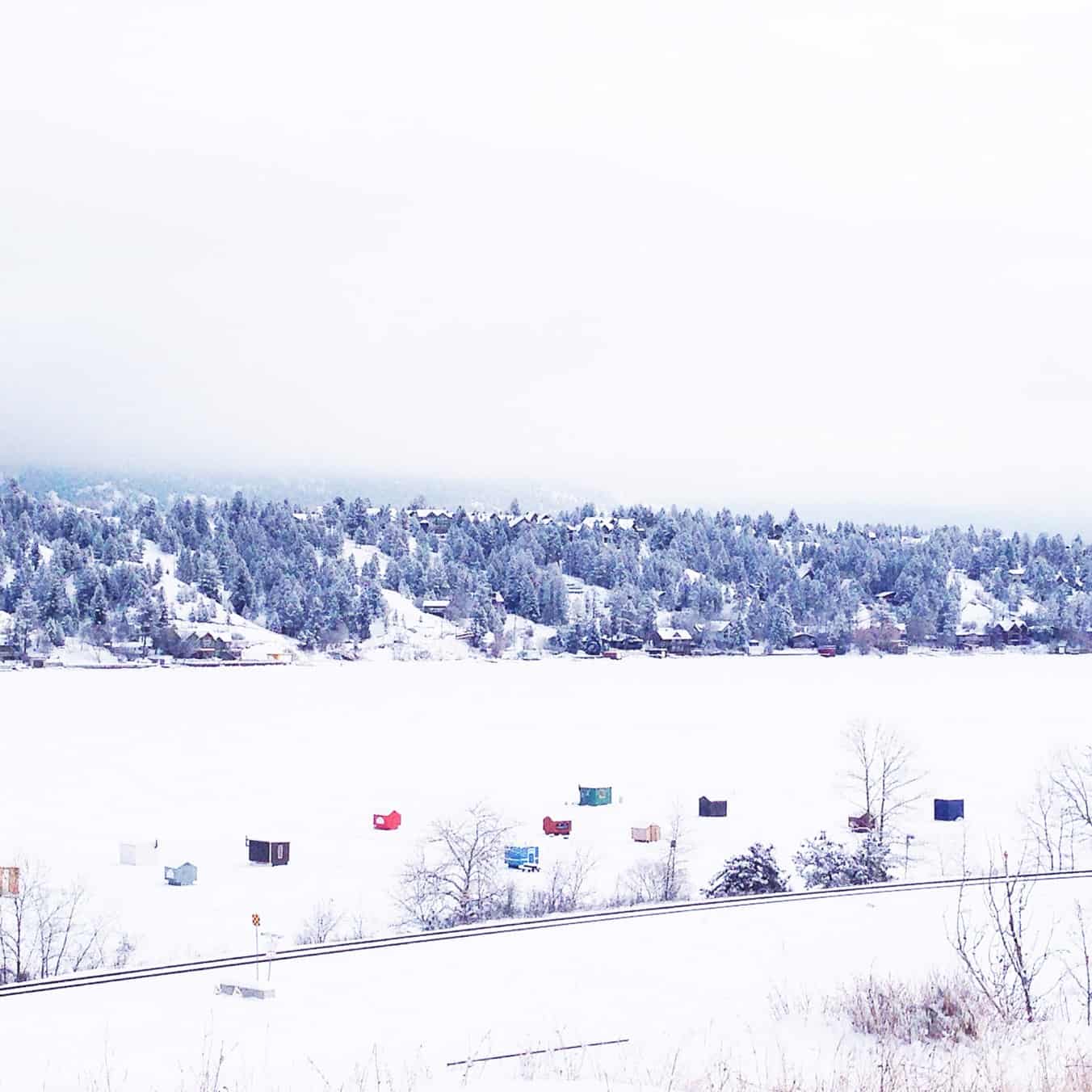 I took a lot of pictures, but I couldn't help myself…the views are beautiful.  I especially loved this view of Lake Windermere with all the ice fishing huts.
I can't wait to go back, and with it being so close to Calgary I think that will be soon.  And this time I can't wait to take my family…they will love it here.

Thank you so much to Copper Point Resort and Bighorn Meadows Resort for hosting us.  It was such a fantastic time, and I can't wait to go back!