Explore: Columbia Icefield Skywalk, Jasper National Park
The Columbia Icefield Skywalk in Jasper National Park is a unique experience!  Step out onto a glass floor 280 m above the Sunwapta Valley!  Updated for 2020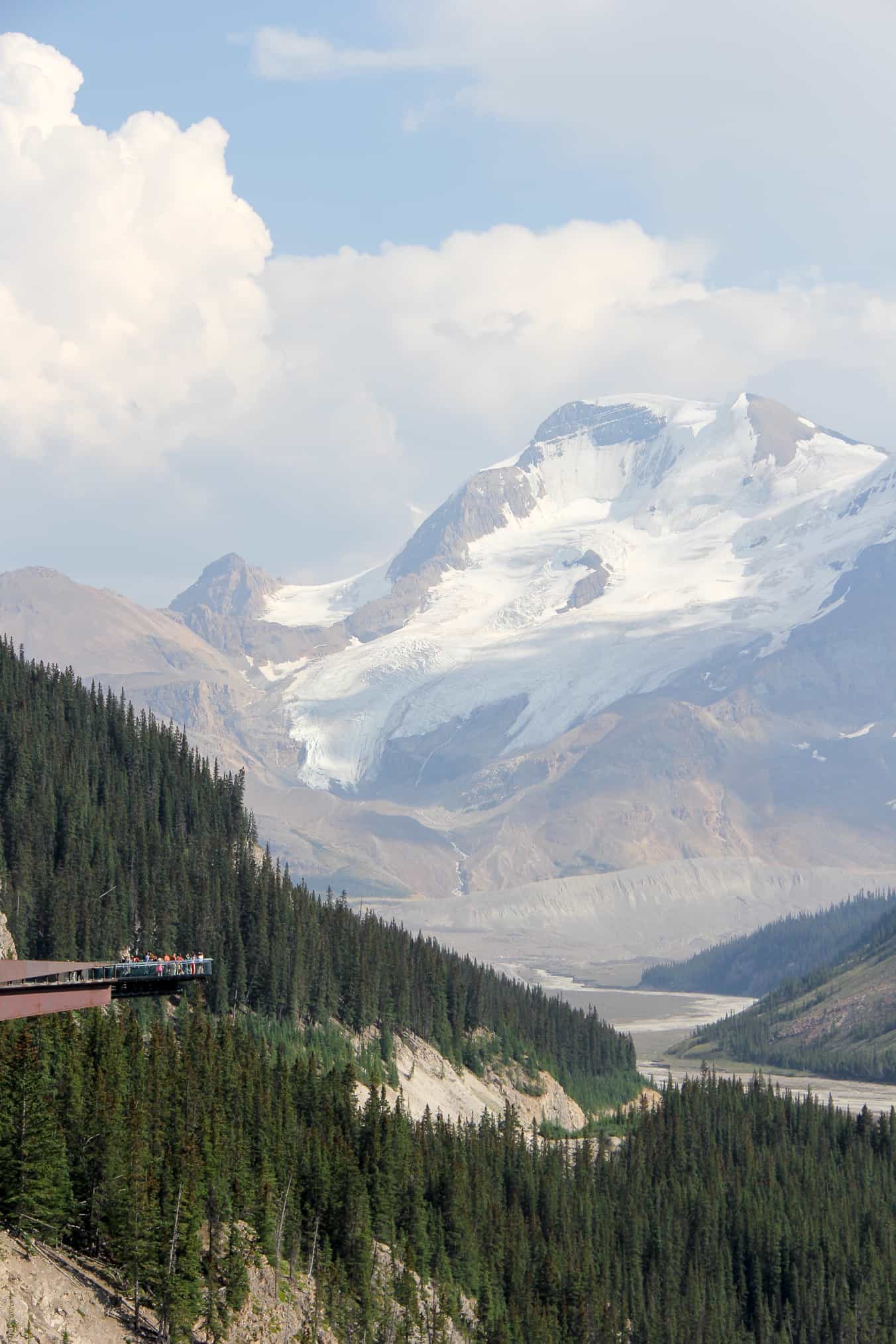 On a recent family road trip, we stopped in at the Columbia Icefield Skywalk (formerly called the Glacier Skywalk) on our way through the Icefields Parkway.  When you first see the walkway jutting out over the cliffs, you get a little tingle.  It's very, very high up.  In fact, the walkway itself juts out 35 metres from the edge of the cliff and is about 280 m (918 ft) up over the Sunwapta Valley floor.  That is high.  But how amazing to be able to see the valley from this unique perspective?!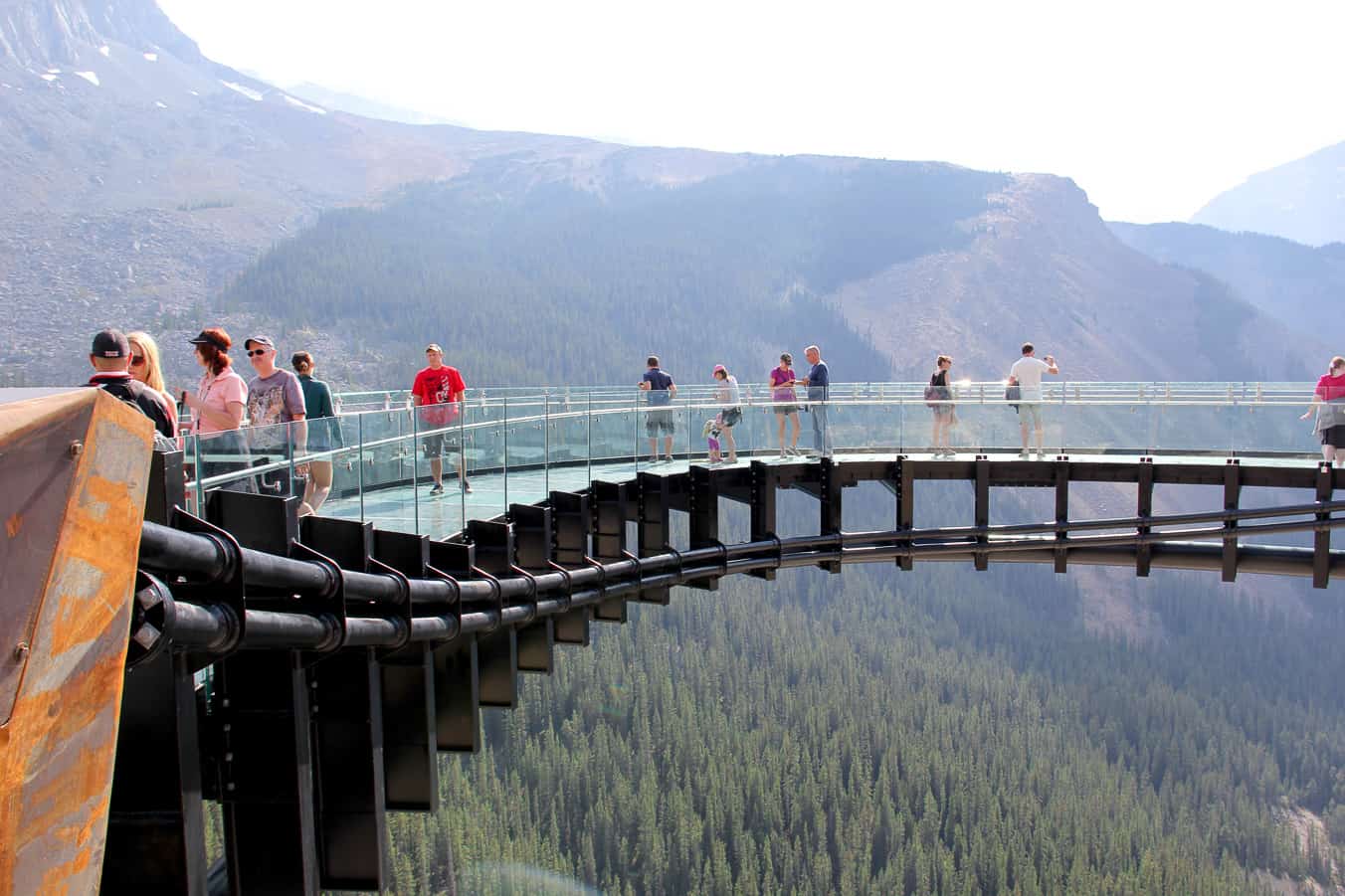 When you first step out onto the glass floor you feel your feet tingle, and the wind whips through your hair, and all you can hear are the birds and the wind.  And the occasional gasp from other tourists 😉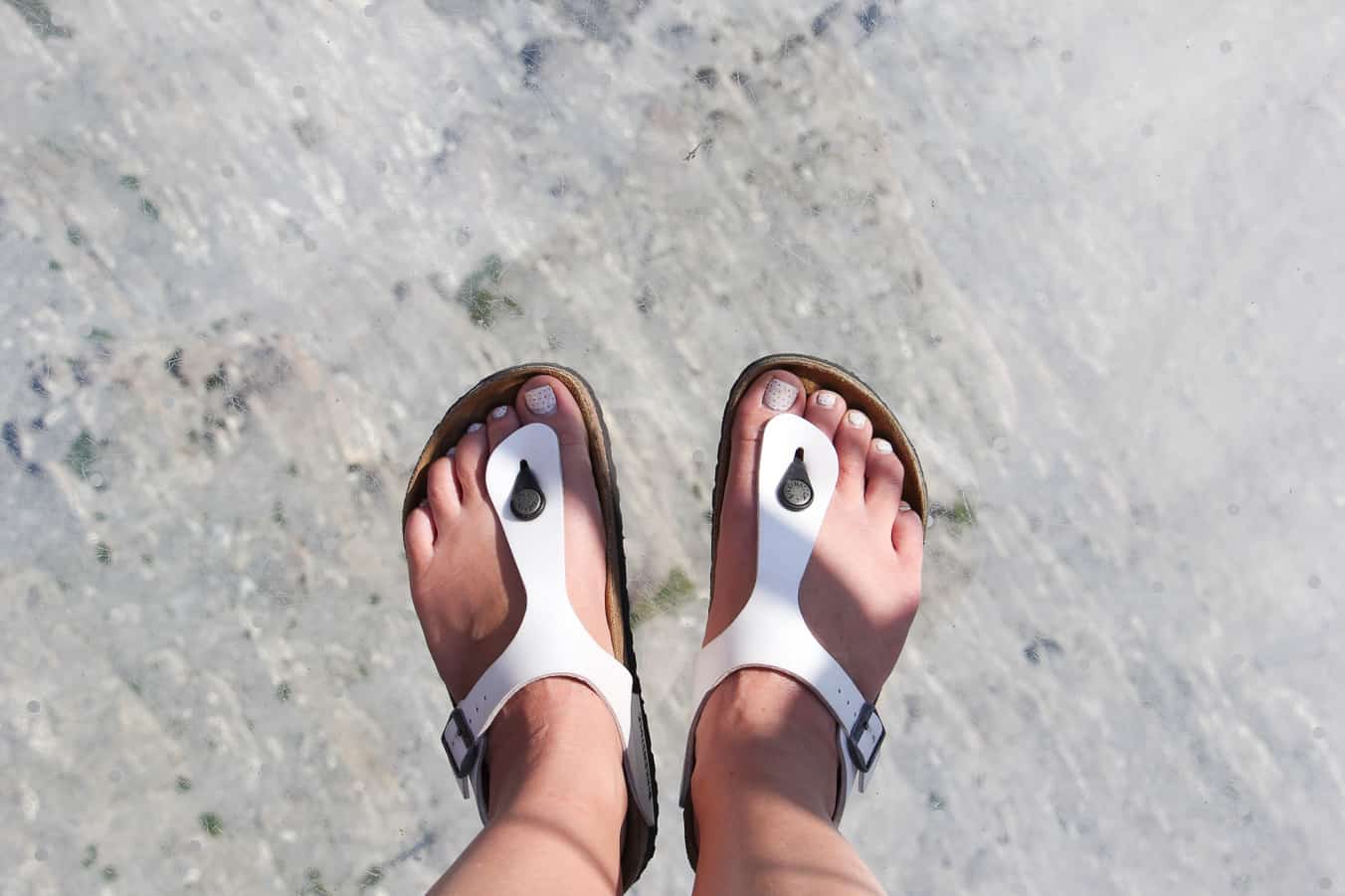 Then look down.  Way down.  It's like you are standing on air.  See those tiny green dots under my feet?  Those are trees.  Yes, yes they are.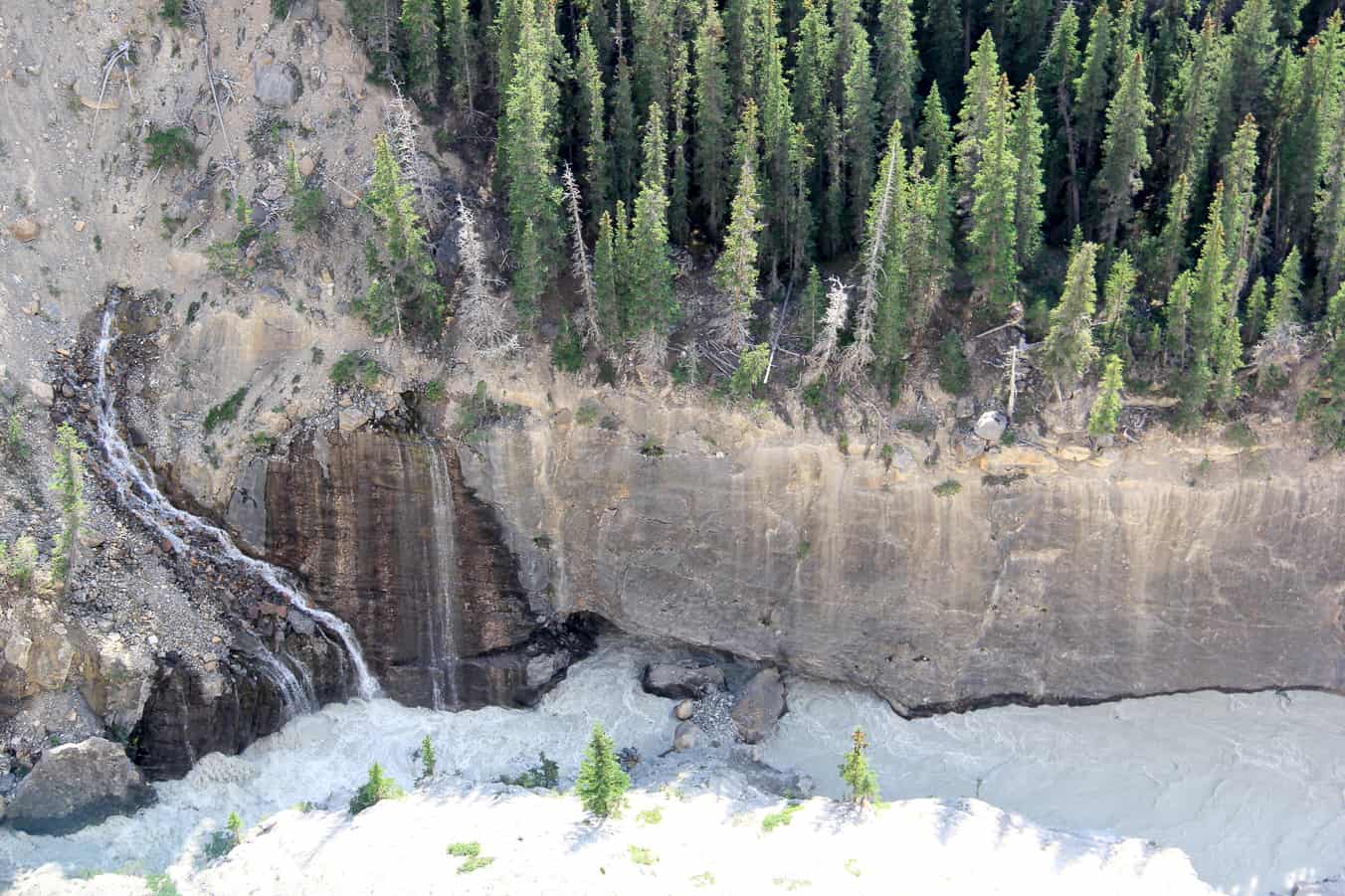 Everywhere you look the view is amazing.  It is pretty incredible to be able to see the valley this way.  To be standing up so high with unobstructed views of the ground below…there aren't too many places in the world where you can have an experience like this.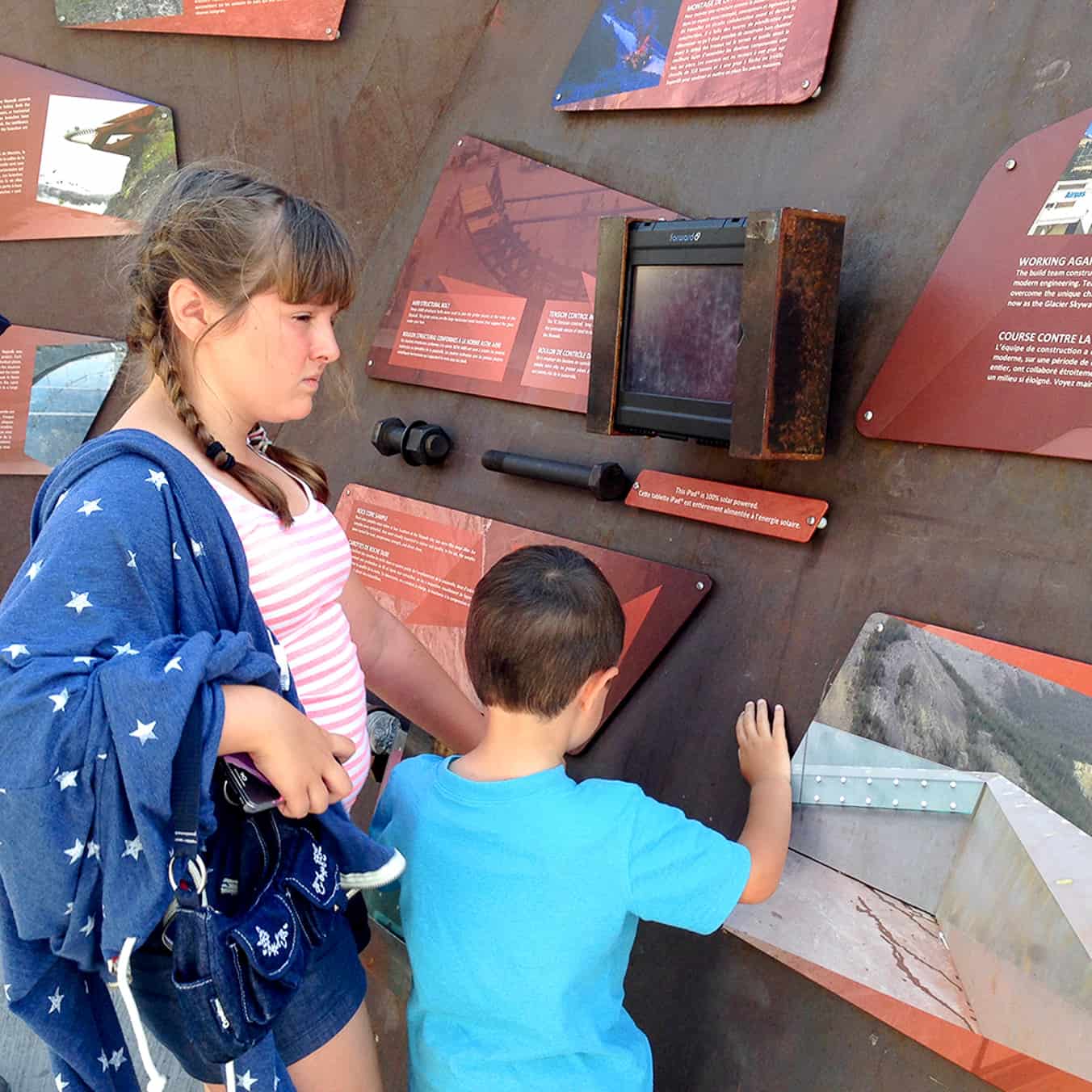 While you are at the Skywalk you can also experience the Discovery Trail, a fully accessible, cliff edge walkway with six interpretive stations, and an audio tour describing the area and how the structure was built.  It's fascinating.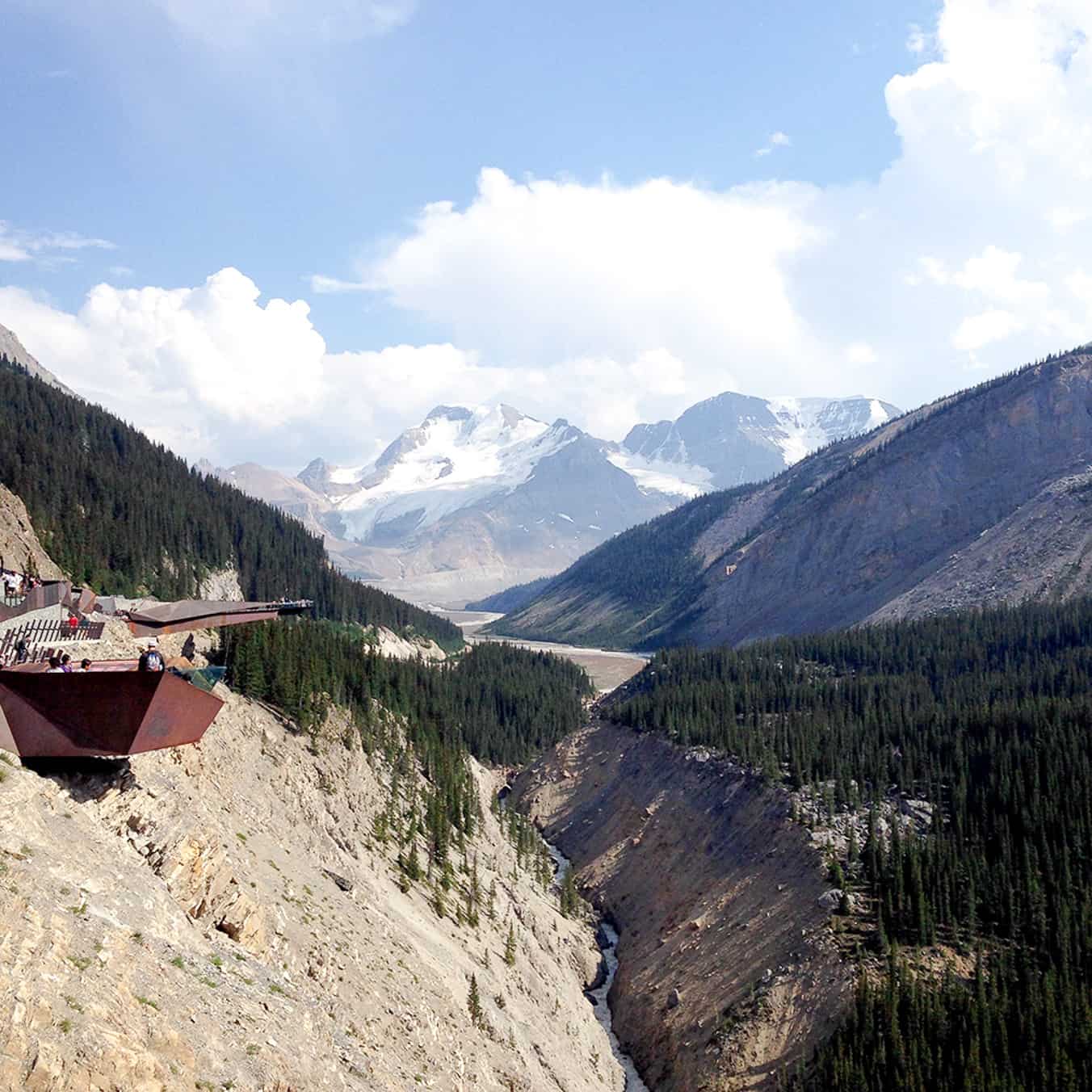 Not only does the glass floor of the Skywalk offer a great downward view, but as you look up and around, you see that you are surrounded by the most amazing mountains and glacial views.  The Icefields Parkway is a beautiful trip in itself.  Being able to witness glaciers is a pretty incredible thing.
Glacier Skywalk Details:
Cost:  It is fairly expensive to visit ($36 for adults, and $18 for kids 6-15).  And while I do think it's worth it to do once, you can see amazing views along the Icefields Parkway without having to pay for them.  But the glass floor of the skywalk is a unique adventure.
Parking:  You have to park at the Columbia Icefield Glacier Discovery Centre down the road from the Glacier Skywalk, and take the 5 minute, free shuttle service over.
Time:  40 – 45 minutes is recommended
Learning:  The first 400 metres of the skywalk is lined with six interpretive stations and an audio tour describing the area and how the structure was built.
FAQ's:  Visit the attraction website for more details!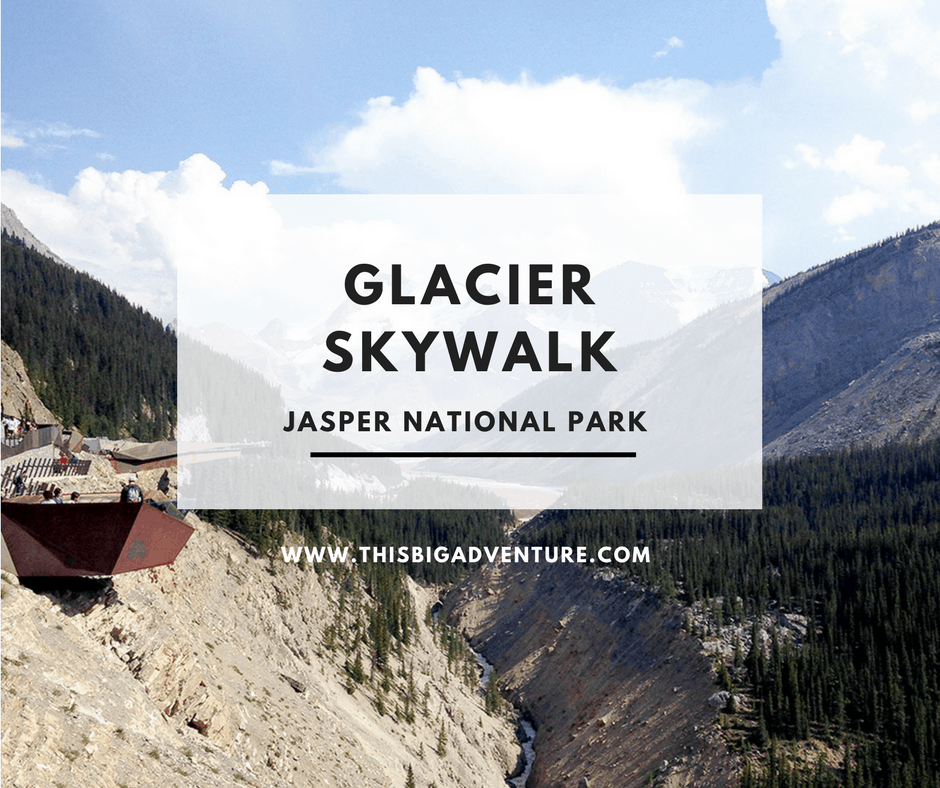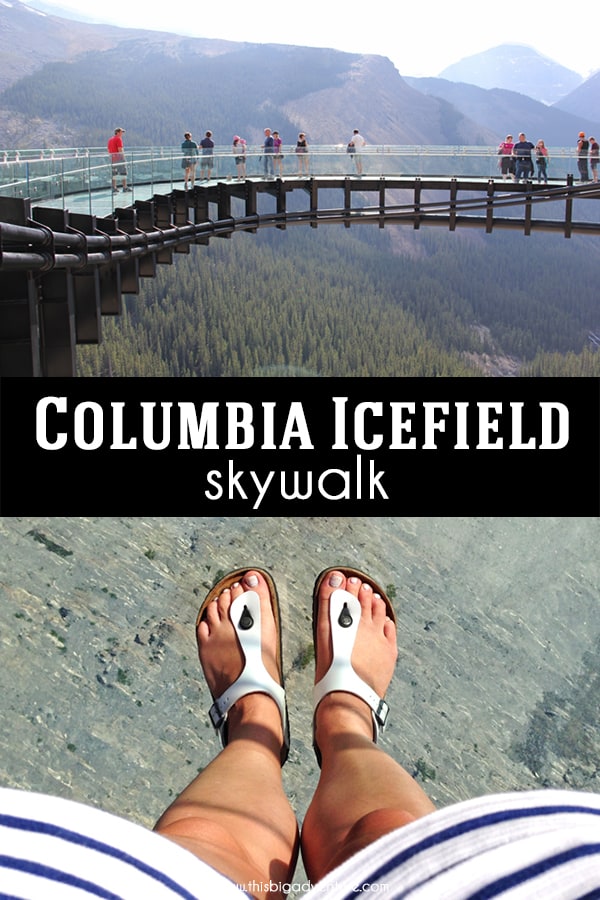 More Jasper Adventures: