Bucket List: Sleepover with Dinosaurs at Royal Tyrrell Museum in Drumheller
Give your kids an opportunity of a life time by having a sleepover with the dinosaurs at the Royal Tyrrell Museum in Drumheller!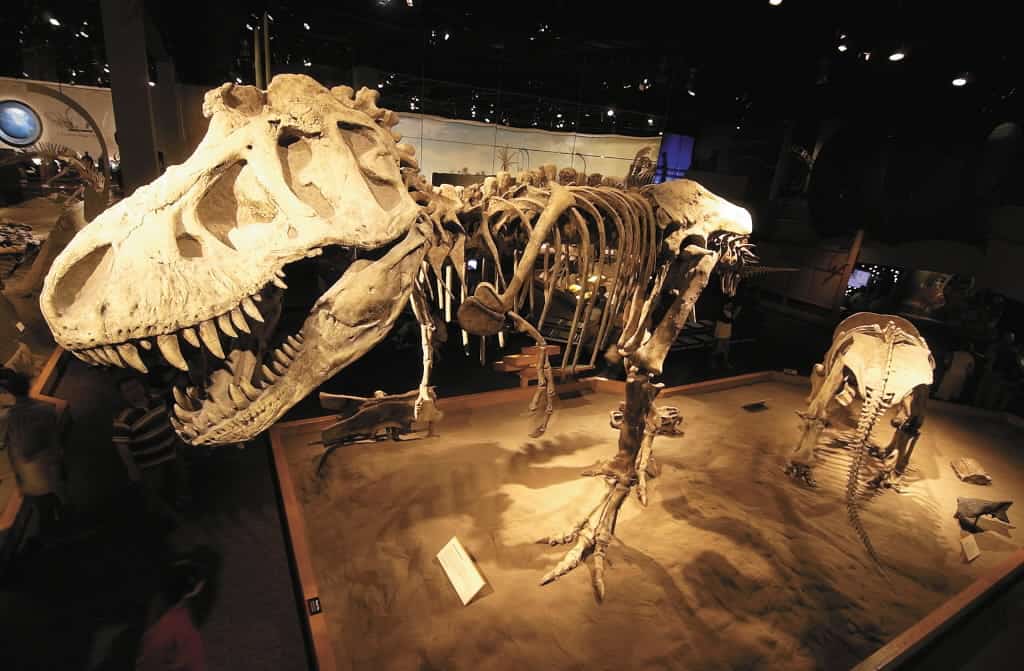 What if I told you that you could sleep beside dinosaurs on a camp-in at the Royal Tyrrell Museum?!  It's true! Children between 5-13 years of age, and their parents (at least one parent per group of five children) can spend a night in the museum in Drumheller.  They will take part in special programs before bedding down near the dinosaurs, and waking up the next morning to breakfast, before touring the museum.
Fees for the program are $39/person, which is really reasonable considering the additional four stations of programming in the evening are included, with a bed time snack and breakfast for participants.
Just bring your own sleeping bag, cot and pajamas, and get ready to have a night under the stars… er dinosaurs.
Camp-ins are available during the months of February, March, April, October and November and take place on Friday and Saturday nights. 
The program fills up quickly, but you can get on a waiting list to be contacted when a space becomes available, by filling out Royal Tyrrell Camp in form.
More Drumheller Adventure: