Camp: Mussel Beach Near Ucluelet
If you're looking for a rustic and unique camping experience, Mussel Beach Campground near Ucluelet and Tofino, British Columbia, is it!
Mussel Beach Campground is a beautiful and remote campground nestled between the Long Beach and Broken Island Group units of the Pacific Rim National Park Reserve, near Ucluelet, British Columbia, Canada.  It is located on 153 acres, on the north side of Barclay Sound, with 1.45 km of south and east facing oceanfront.
And it is beautiful.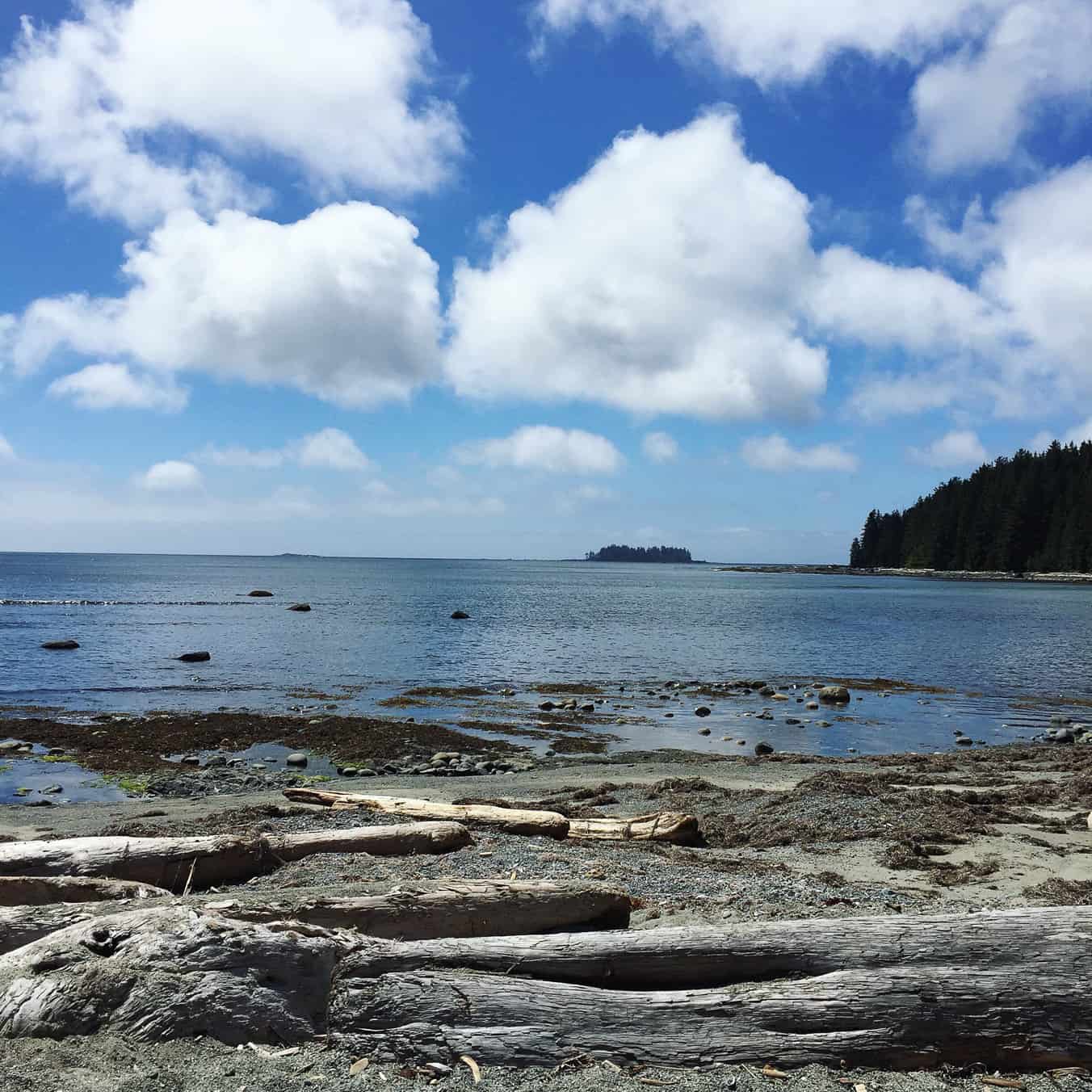 The campground is remote, and I mean remote.  And we loved every minute of it.  Being remote has it's advantages, with ocean front campsites, rainwater showers, fishing net play structures, driftwood play, beach combing, wildlife, and campfires on the beach.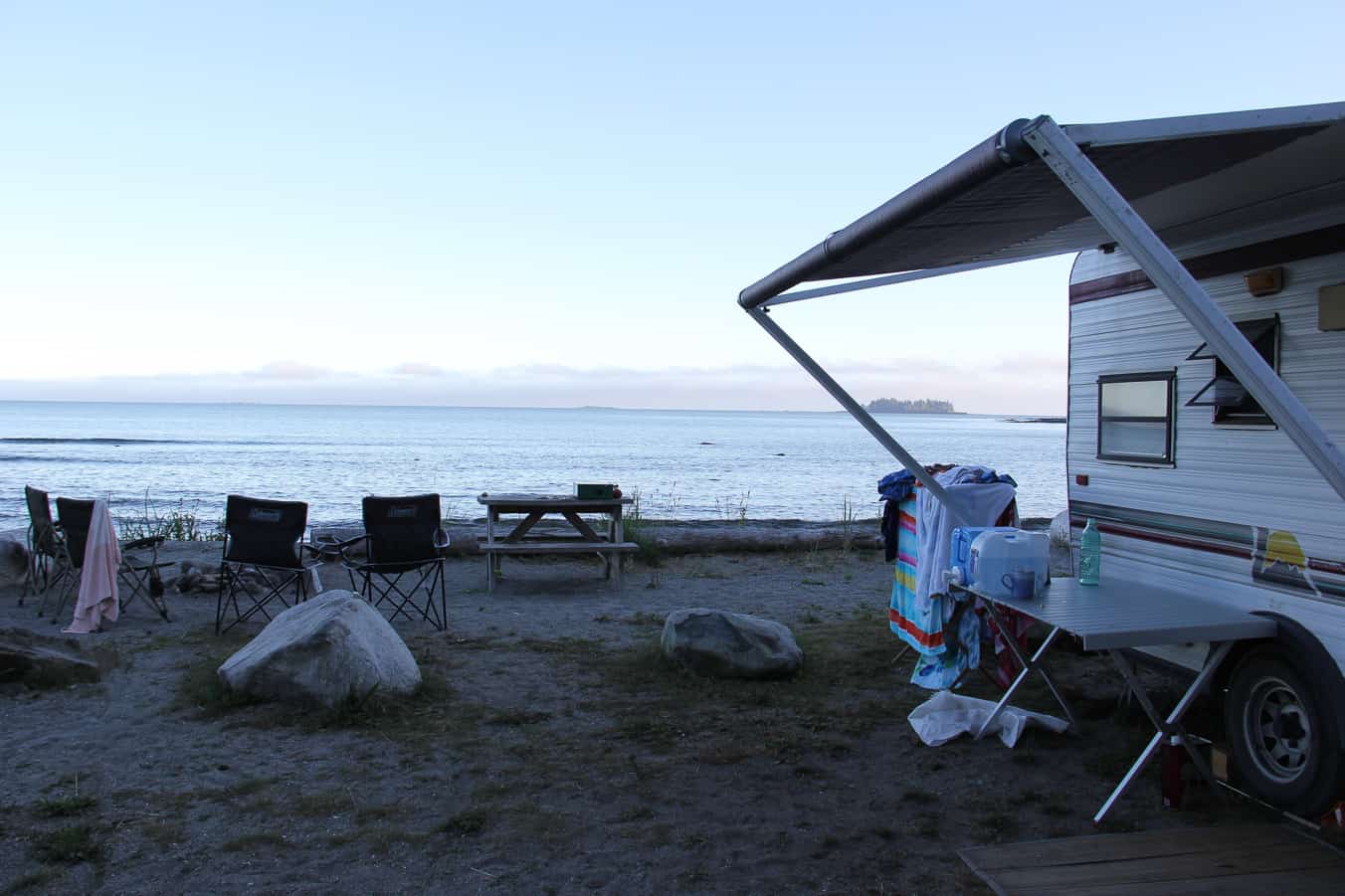 It's a camping experience like no other.  There is something so amazing about waking up with the ocean right at your camper door.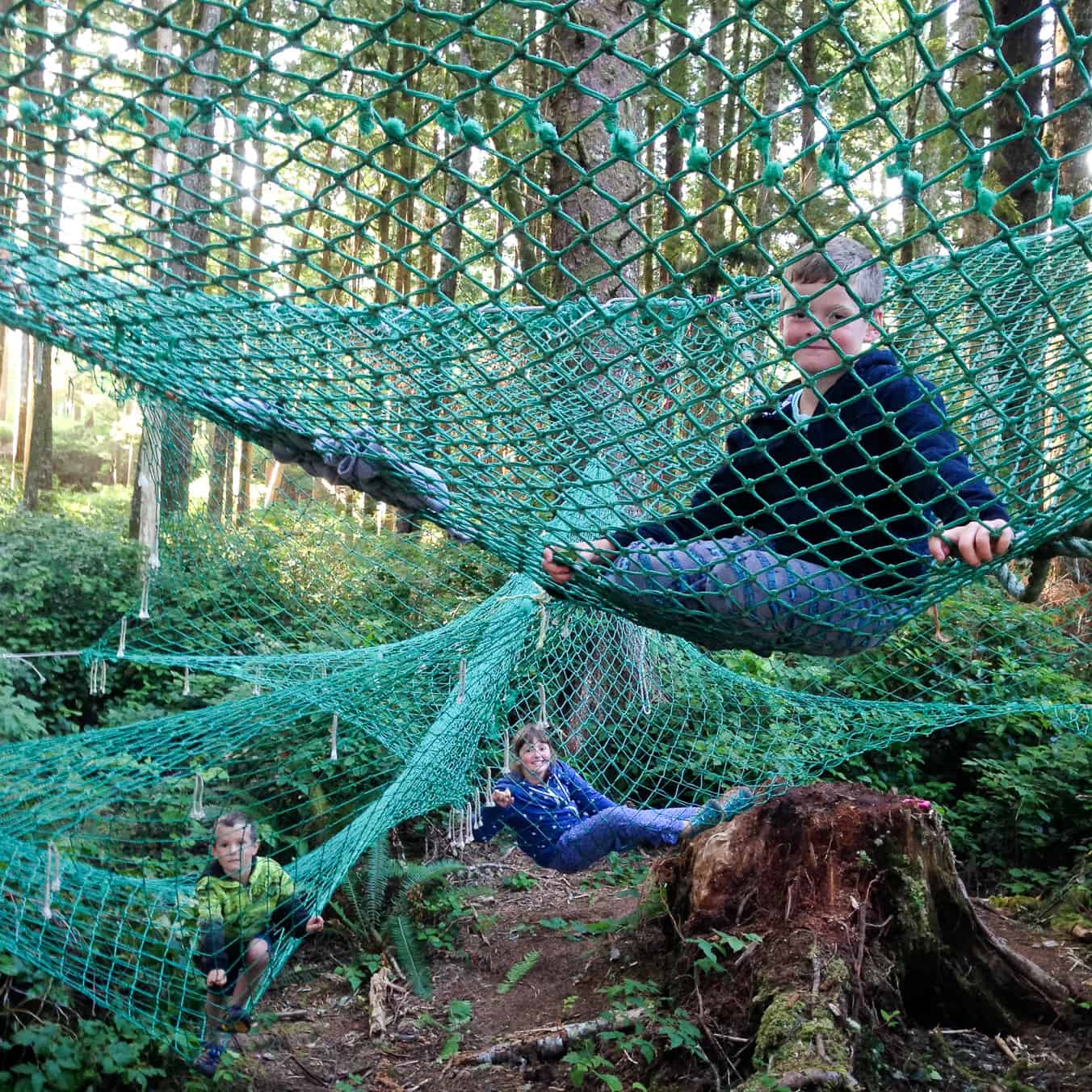 During the day the kids would play in the driftwood along the beach, or beach comb looking for sea glass and shells.  But their favourite thing to do out here is hang out in the fishing nets that are strung in the trees (truth be told I couldn't resist the nets either – they were fun!)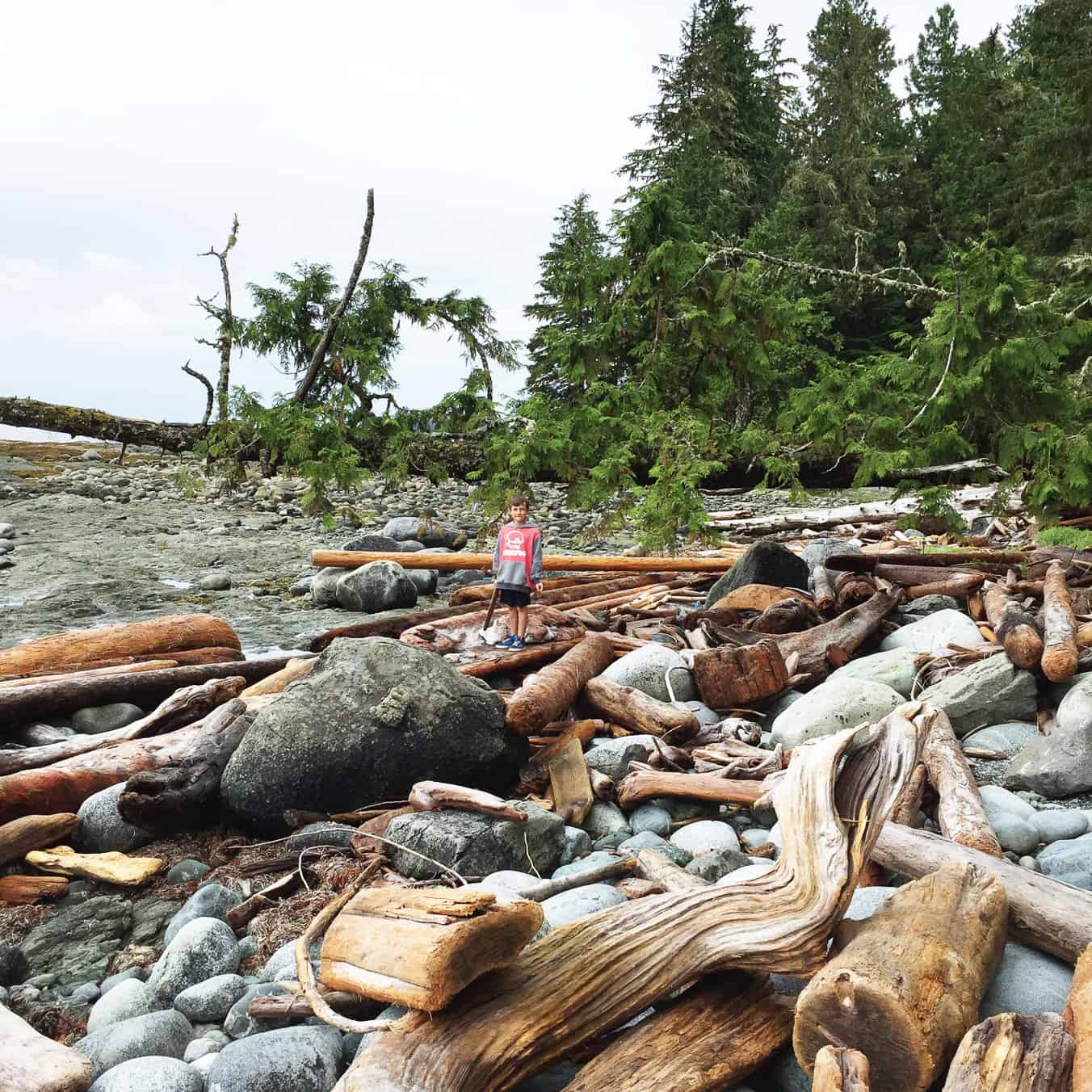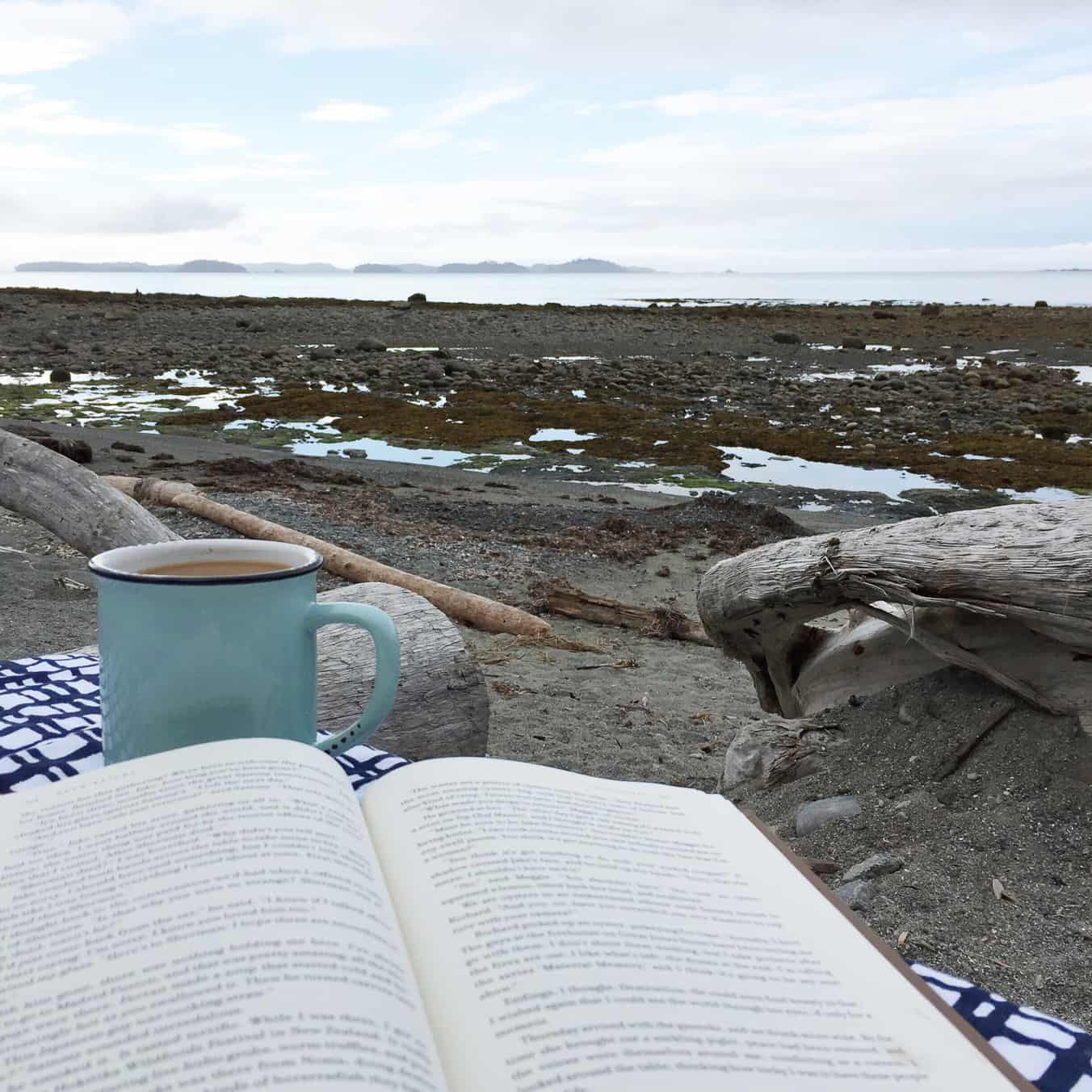 What a view!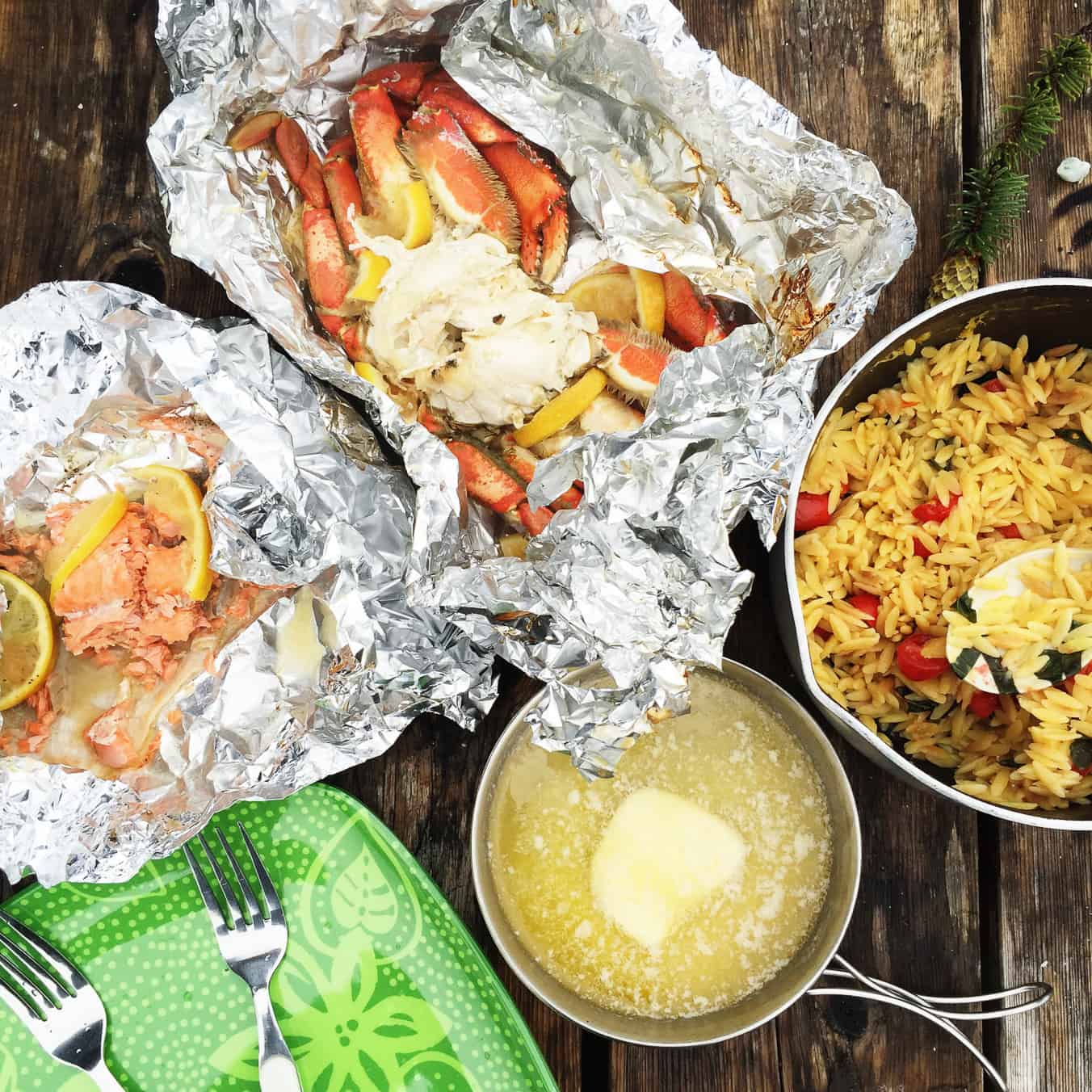 If you go into the town of Ucluelet, you can buy fresh salmon and crab from local fishermen and bring them back to enjoy right by your campfire on the beach.  Best ever.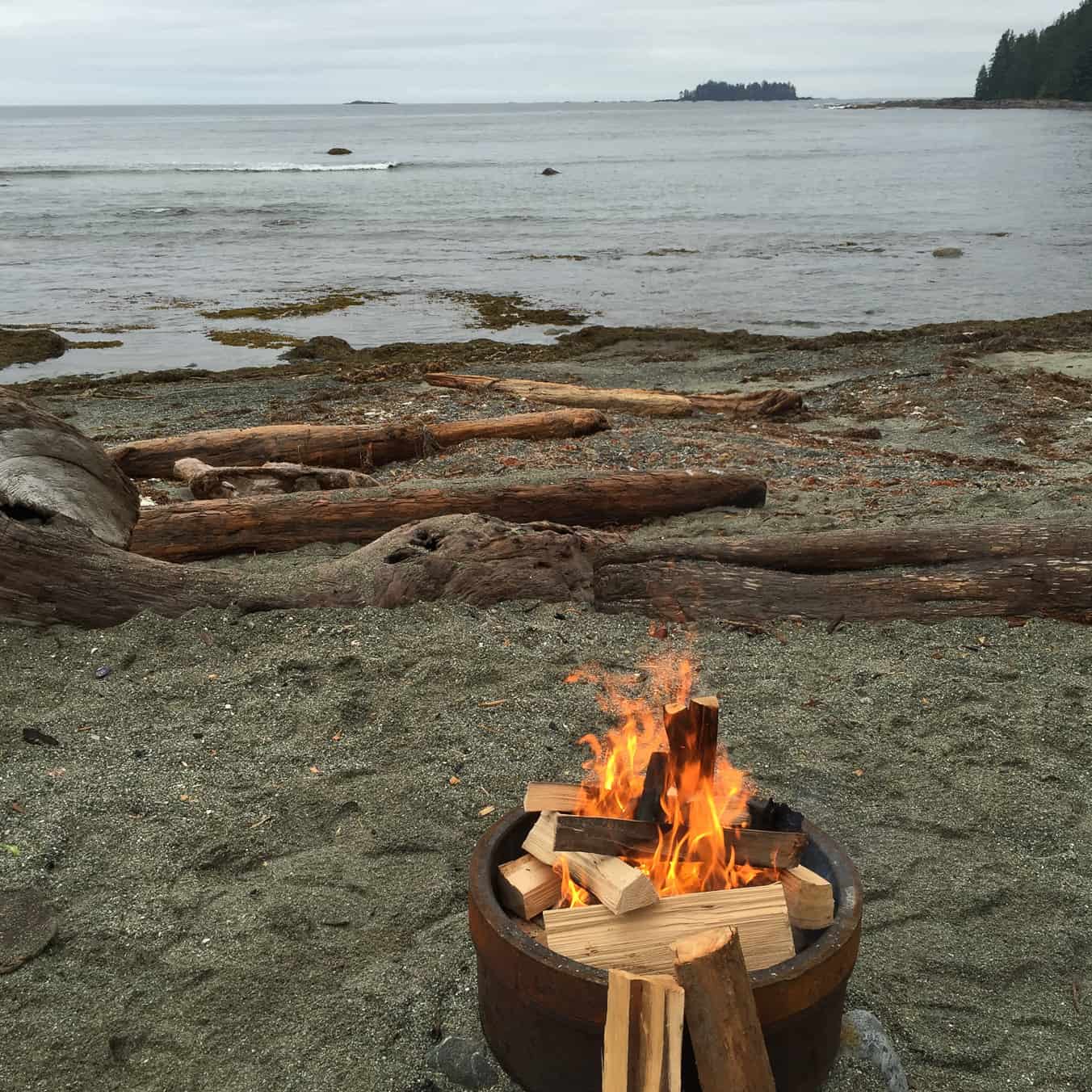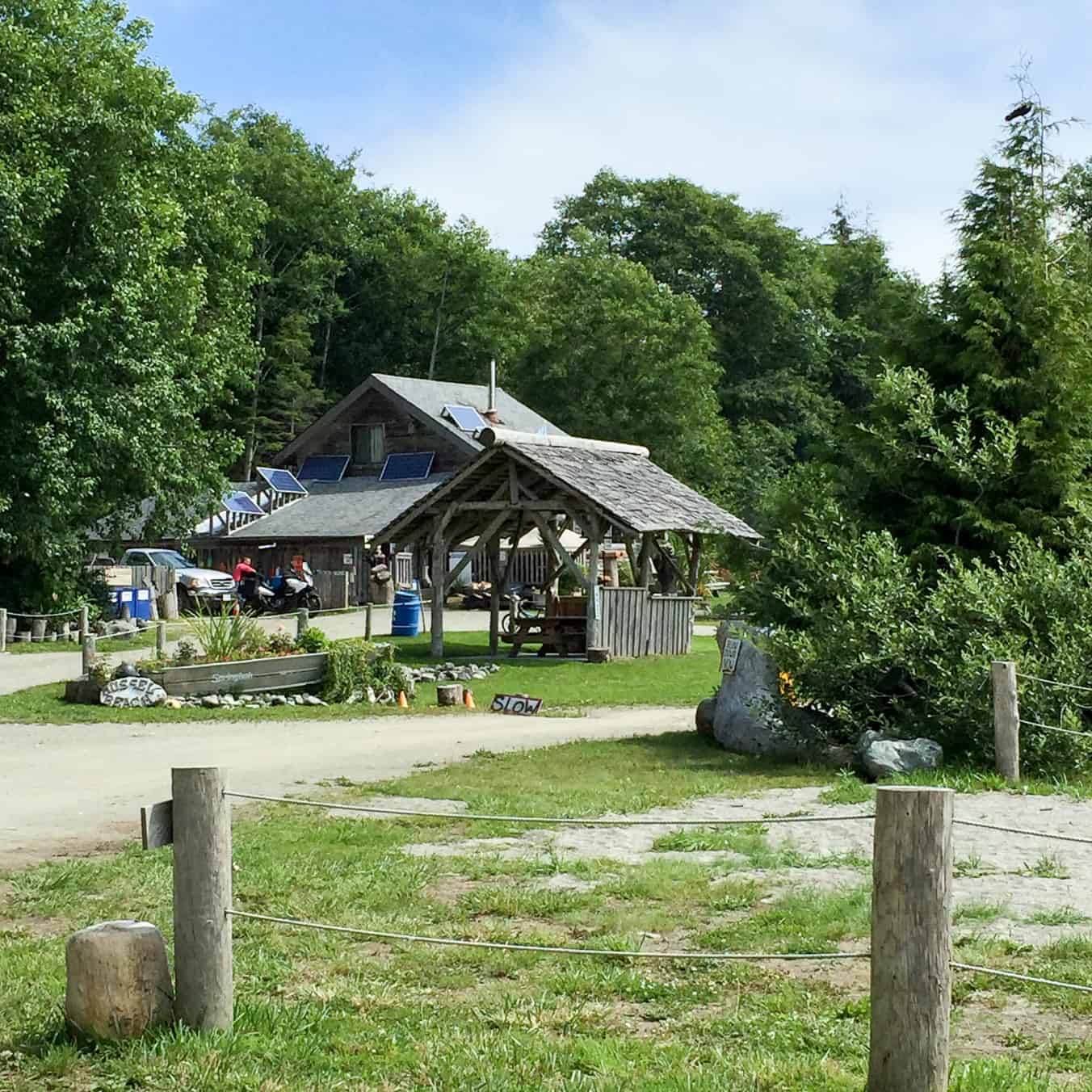 Details for Camping at Mussel Beach Campground:
There are a number of different camping sites available, including forested sites, open ocean sites, private ocean sites, cabins and group sites.  For more info, visit here.
The 8 km gravel road into the campground is long and very very bumpy.  Go slow.
Dress for the weather.  We've visited in the middle of summer, and it can be cool and very rainy.
There is no electricity on site, so no hookups are available.
There are no garbages on site.  You have to take your garbage out.
You need to bring your own drinking water.
Rainwater is collected for washing and showering, but not drinking.
There are no flush toilets.
You can purchase firewood.
You have to pay for showers.
You can bring dogs, but there is a $5 per stay charge.
Day Use is available as well.
You can walk quite far along the beach, and it's easy enough for the kids to do.
Ask the owners about the hike to the cave!
We love Mussel Beach so much and have visited numerous times.  The nature of it's remoteness is why Mussel Beach is so charming.  We'll definitely be back!
More Vancouver Island Adventure: