Road Trippin' with Kids: 14 Fun Things to do in Seattle
Just under fourteen hours, easily manageable in a couple of days driving time (or one if you're crazy), Seattle is one of those places on our list of road trips to take with the kids, so we've started to plan our trip for late spring/early summer.
What's there to do in Seattle with kids?
Golden Gardens Park Beach 
Tide pools for younger children, a fantastic space to walk along the shore and fire pits for visitor use make this beach a popular destination for young families. You can find the beach at 8498 Seaview Pl NW. If you go to play, you can bring your own snacks or check out the nearby fish shack for snacks.
Underground Seattle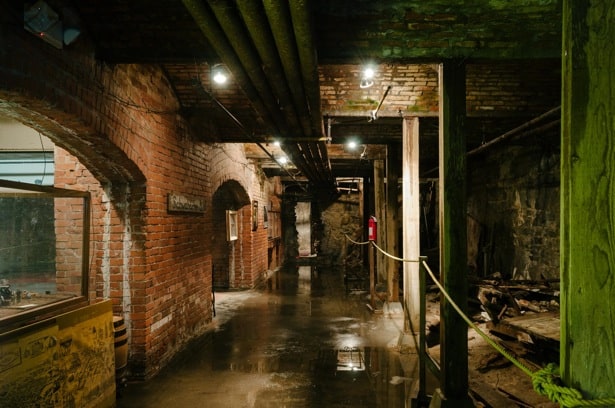 How cool is it that storefronts and alleys in Seattle are now underground? You can bring the kids on a tour of Underground Seattle, lasting just over an hour. The terrain is rugged, so you're going to want to ensure that children can walk on their own, or are in a carrier for small children. Most children will find it exciting to explore underground. Tour rates are $19/adults and $9/children. There are two tours daily and it's reccomennded to buy tickets ahead of time from Underground Tours.
Fremont Neighborhood 
If you've brought along the bikes, or choose to walk, you can do so in the Fremont neighborhood and see the 'Fremont Troll' and check out some of the local cafes, and stores like the Old Tyme Curiosity Shop. You'll find the troll in the middle of the Burke Gilman trail, and you'll find a large market nearby on Sundays.
Woodland Park Zoo
The Woodland Park Zoo is more than a zoo. There's a huge park area that's going to take up most of the day, so plan accordingly with kids. You can bring your own lunch and picnic at one of the grassy areas, or at at one of the restaurants inside of the zoo. To run off some more steam, there's an indoor climbing and playground structure inside of the zoo. Admission is $13.75/adults and $9.25/children, free for two and under.
Go on a Food Tour
Food tours are a popular way to have a few bites of what the city has to offer. Often two hours or longer, you need to gauge how long the kids you're traveling with would handle it (or bring along a stroller) and you can choose from food tours at Pike Place Market or the popular chocolate tour.
Pike Place Market
Pike Place Market is where you're going to find the gum wall, a fun arcade for the kids, fresh baking and crafts. The best time to go is before lunch, when you can come and try something new on your way through the market. At the end of the trip, get out your gum and attach some gum to the gum wall outside of the market. While you're there, you can even sign up for the Pike Place Food Tour.
The Seattle Aquarium
Plan to spend between one and two hours at the Seattle Aquarium where kids can experience starfish and anenomes in a touch tank, and where staff members diving in the tank do a show and tell with the kids visiting the aquarium. Admission costs are $21.95/adults, $13.95/children and free for age three and under.
Seattle Waterfront Ferris Wheel
Each gondola is fully enclosed, so you don't need to worry about the rain, and hold up to eight people. You can find the Great Wheel at Pier 57 and tickets are $13.50 for adults, and $8.50 for children (four and over). If you're feeling spendy, you can go for the VIP experience, at $50/ticket and use the VIP gondola with a luxurious, glass floor. You'll find fantastic views of the waterfront and a ride the kids will be talking about for months to come.
Sculpture Park
Sculpture Park is located halfway between downtown and Seattle Center, and has an abundance of sculptures for an interesting walk along the waterfront. Public tours are free of charge, and provide a nice little give in the trip budget for an activity that's both entertaining, with lots to see, that comes without cost.