What to Pack for a Houseboat Trip
What to Pack for a Houseboat Trip. Everything you need to have the best time on your trip. From kitchen essentials, games, clothes and more!
Houseboating is one of our favourite holidays of all time.  You just can't beat the sunshine, heat and water!  Not to mention campfires on the beach every night.  It's the best.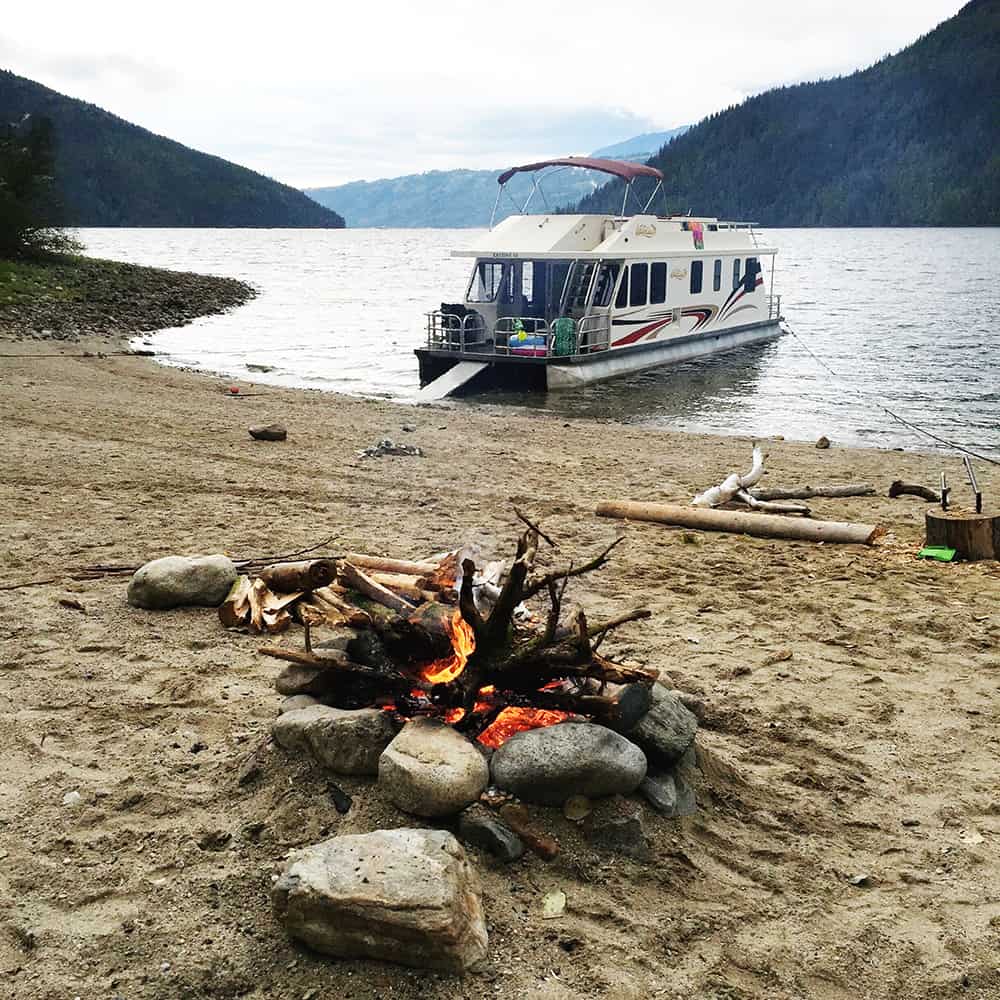 Seriously, look how much fun this is.  Boat.  Sand.  Water.  Campfire.
Houseboat Trips are THE BEST!
Our houseboat trips are always on Shuswap Lake in British Columbia, and over the years we've gotten to be pretty good with packing for these fun filled trips. The boats are stocked with very basic supplies, so you will need to pack along more items…things like groceries, bedding, axes, rope and more.  But don't worry, we've come up with a pretty comprehensive checklist for your next houseboat trip.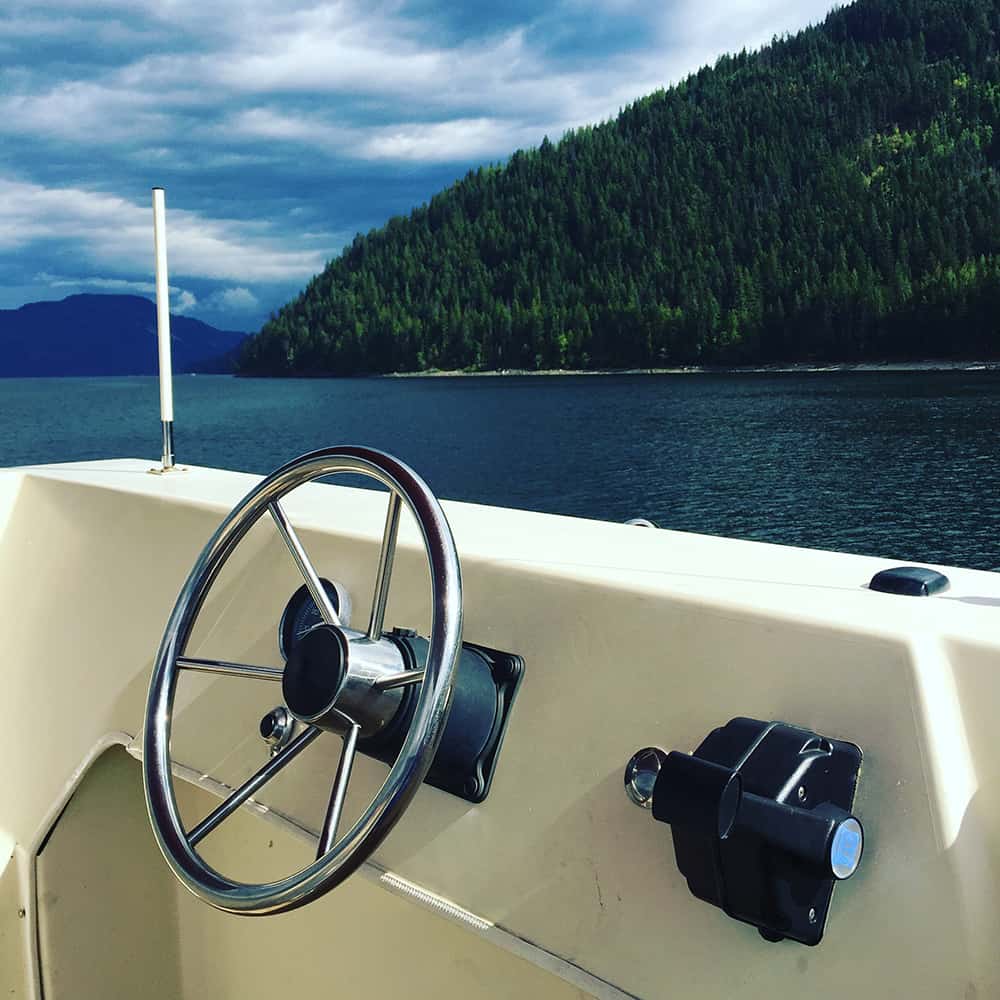 But before we get to the list, here are some tips that we think you'll find useful on your houseboat trip!  Biggest tip though, have the MOST fun everrrrr!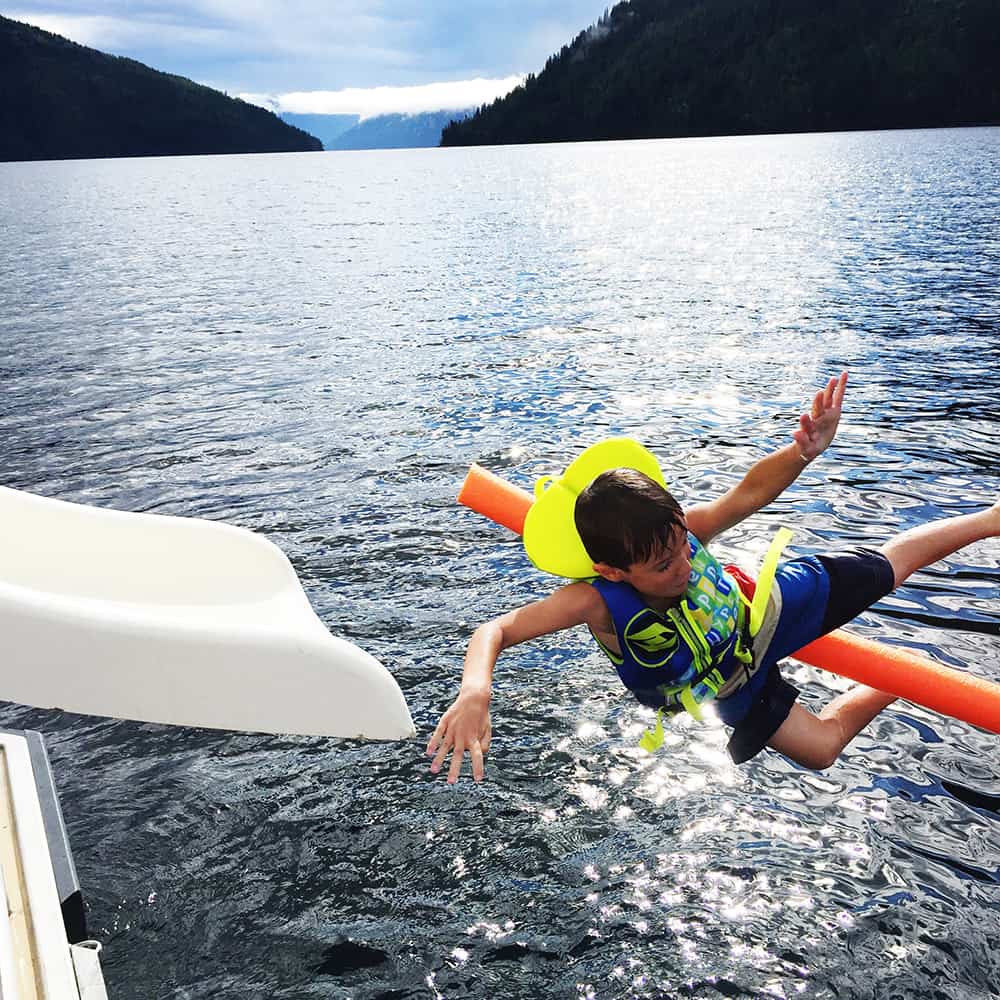 Best Tips for Houseboating:
Don't overpack!  Trust us, you will pretty much live in the same outfit the whole time!
Water:  You don't need to bring water, as the boat will supply you with a drinking water cooler.
Have cash on hand in case you need to buy supplies from the stores on the lake.  Especially for ice!
Kitchen:  The kitchen is stocked with only basic dishes and cutlery. You will also have a gas range and oven, microwave, refrigerator, plus a cold storage cooler and propane BBQ.  You will need to bring extra kitchen supplies…refer to the checklist.
Towels:  Assign a specific hand towel/facecloth colour to each person, so everyone knows which is theirs.  Also, make sure each person has at least 2 towels (one for bathing, one beach towel)
Bedding:  Fitted sheets are a must!  The bed mattresses are vinyl and very slippy.  You'll want a fitted sheet to cover it.  Plus it's more comfortable being on a sheet versus plastic.
Beds:  We don't find the beds very comfortable, so you might consider bringing a memory foam.
Meal Planning:  If you're going with a group, share the meal planning!  Assign each couple/person meals to look after for everyone.  Decide everything before you go so you don't end up with duplicate meals and ingredients.
Packing Food:  Freeze your meat before you go (pack it frozen solid).  This is really helpful to prevent food waste.
Fridges:  Some of the older boats have very small fridges, so make sure you have extra coolers and lots of ice for your food.
Drinks:  To keep space in your fridge for food, keep a separate cooler just for drinks.
Music:  Most of the boats now have docking stations for phones and iPods, so you can play your own music.  Download our 150 Songs for #Canada150!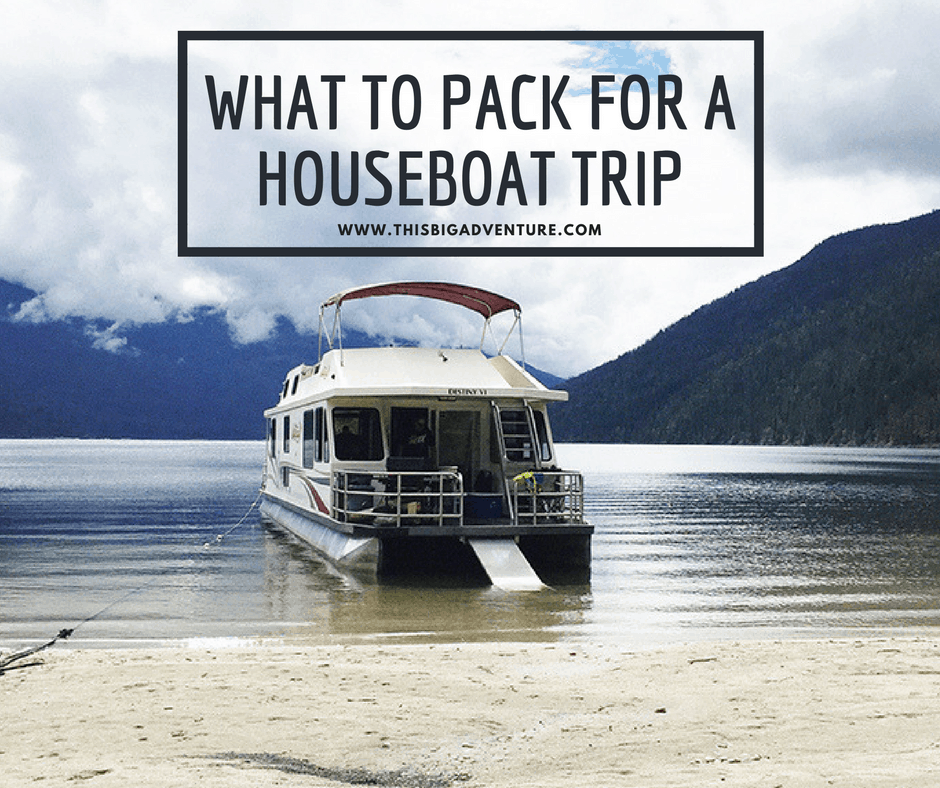 Now for the fun stuff!  This looks like A LOT of stuff, and it is, but you'll need most of it.  It's surprising how bare minimum the boats really are.  Picture a camper with nothing in it.  And remember, if you're going with other people, you can split the list up between you all.
What to Pack for a Houseboat Trip:
Food
You will need everything. Make a menu.
Ice
Coffee and coffee filters
Spices (cinnamon, seasoning salt, steak spice…)
Butter
Cooking oil/Olive oil
S'more supplies!
Kitchen Essentials
Dish soap (biodegradable)
Paper Towels
Saran Wrap
Tin Foil
Ziplock bags
Garbage bags
Blender
BBQ Utensils
Corkscrew
Plastic Glasses
Spatulas
Paring knives
Mixing Bowls
Measuring Cups
Big Wok or Skillet
Baking Sheet
Toaster
Plastic containers for leftover food
Essentials
Ax
Matches and Paper
Rope
Binoculars
Camera
Deck Chairs
Flashlight
Insect Repellent
First Aid Kit (bandaids, polysporin, peroxide)
Duct Tape (you never know when you'll need it!)
Cleaning wipes
If you like to fish, bring fishing gear
Linens
Bath Towels
Beach Towels
Face Cloths
Hand Towels
Bedding (sheets, pillows, extra blankets or sleeping bags)
Tea Towels
Dishcloths (1 per day)
Large rags/towels for drying the floor. It gets really wet, and the mop doesn't cut it!
Clothing
Bathing Suit
Shorts, T-shirts, tank tops, long sleeved shirt, warm pants
Sweaters for cool evenings and campfire time
Rain jacket
Pajamas
Hiking or Walking Shoes
Sandals or Flip Flops
Hat
Sunglasses
Toiletries
Your personal toiletries
Biodegradable shampoo, conditioner and soap
Sunscreen
Aftersun lotion
Moisturizing Lotion
Toilet Paper (there is some, but not much)
Sporting Gear & Games
Playing Cards
Games for kids and adults
Books
Music
Kayak or small boat for exploring the shoreline
Floaties, noodles and tubes
Download the checklist and print!
If you like, feel free to download the checklist and print it off to use! Download the Houseboat Packing List Here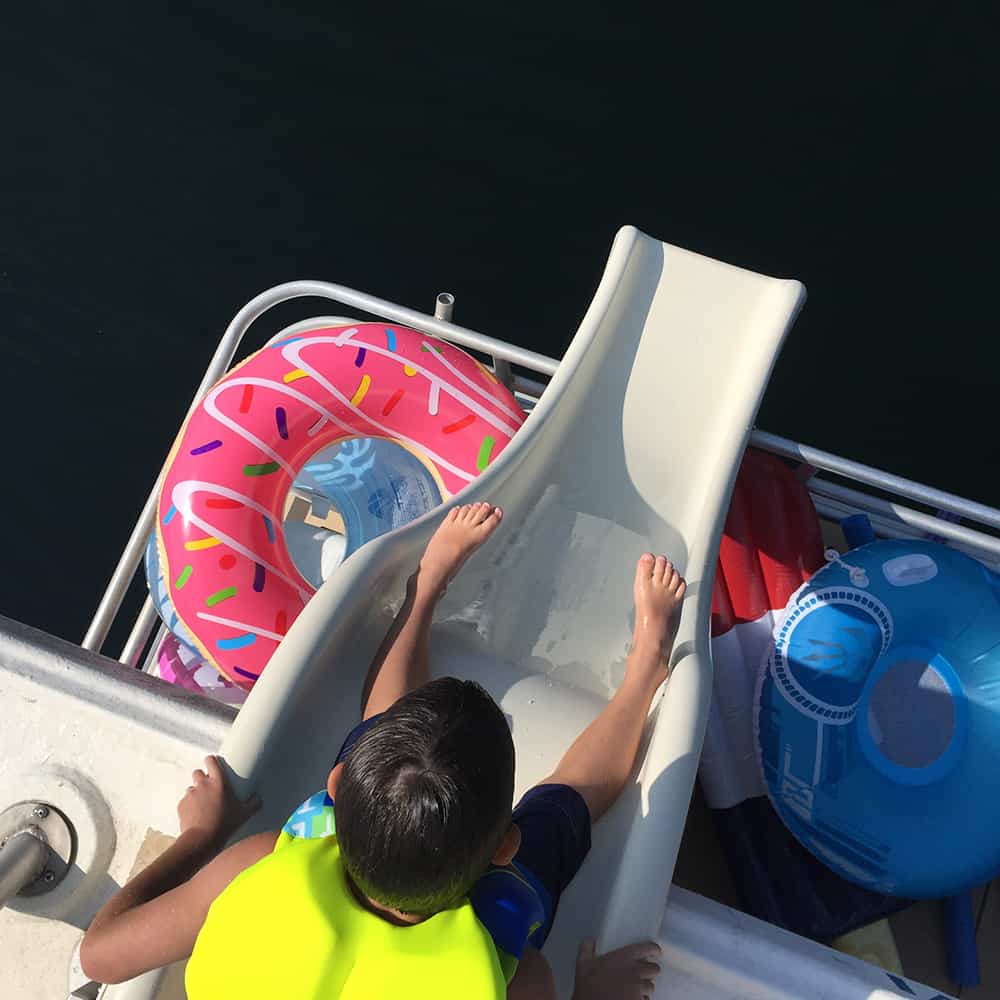 More Handy Checklists:
Thank you for PINNING!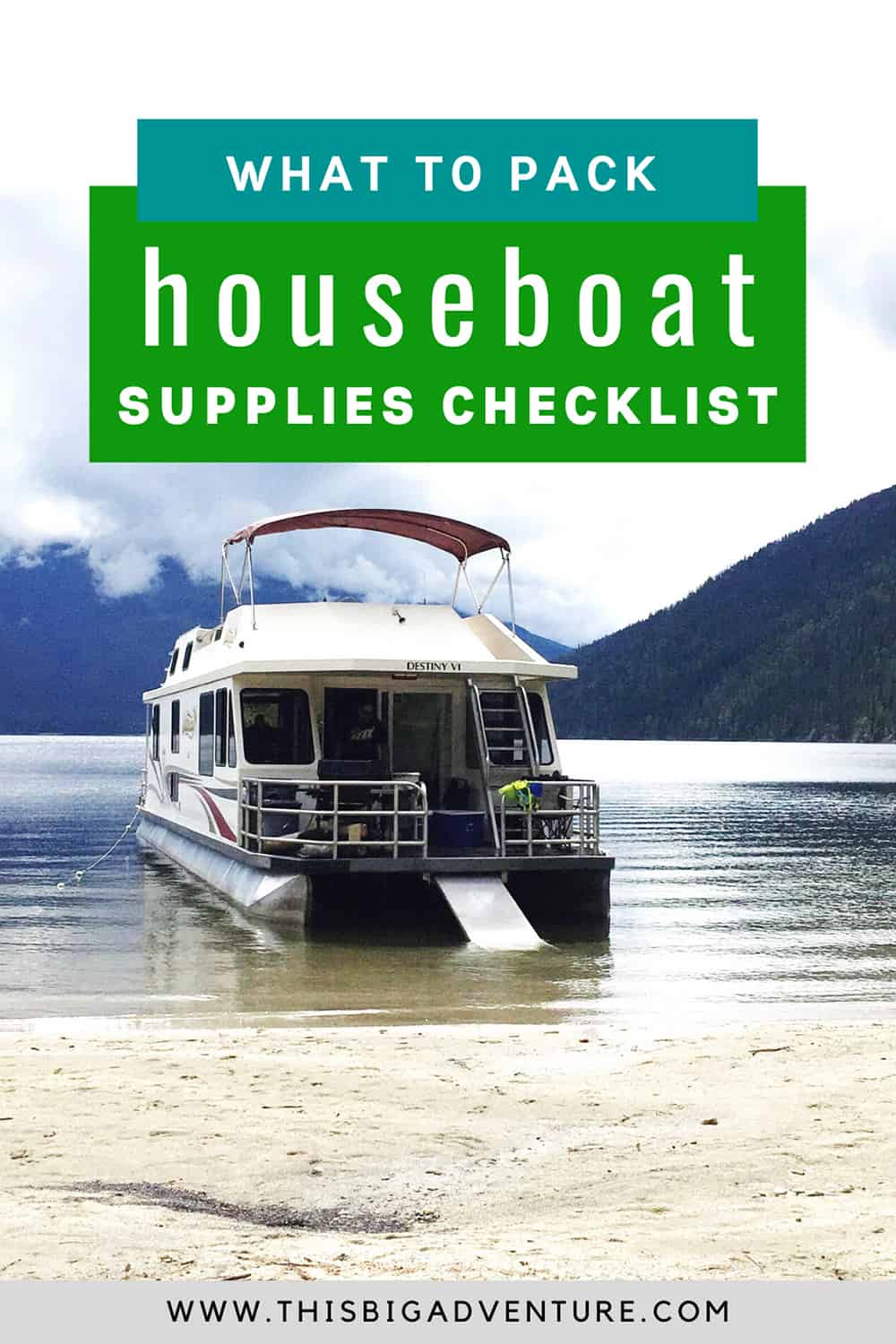 Happy Houseboating!