Camp and Glamp at Aspen Crossing
If you're looking for a campground that you can drive to in less than 1 hour from Calgary, try Aspen Crossing! Nestled in the Alberta prairies, Aspen Crossing has so much to offer!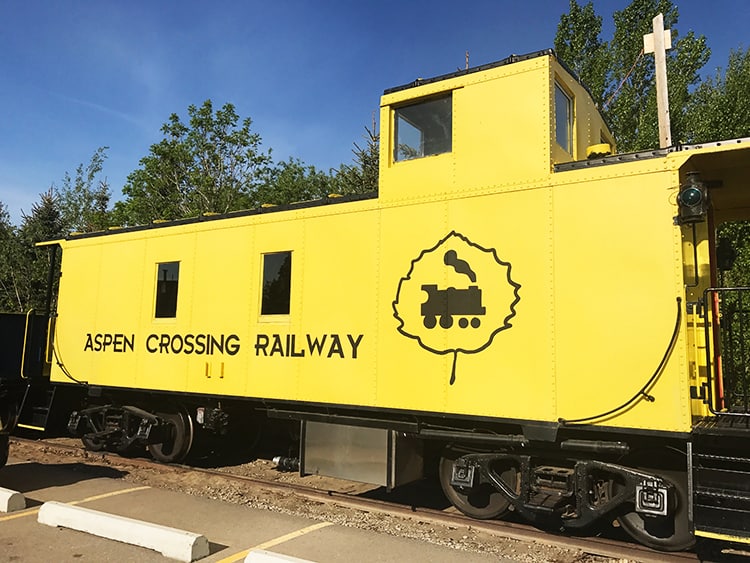 Where is Aspen Crossing?
Aspen Crossing is located just southeast of Calgary, about 1 km west of ​Mossleigh, AB on Highway #24. It's less than an hours drive and definitely a must-visit place!  There is a campground, greenhouse, gift store, restaurant, fishing pond, caboose cabins, as well as different events throughout the year.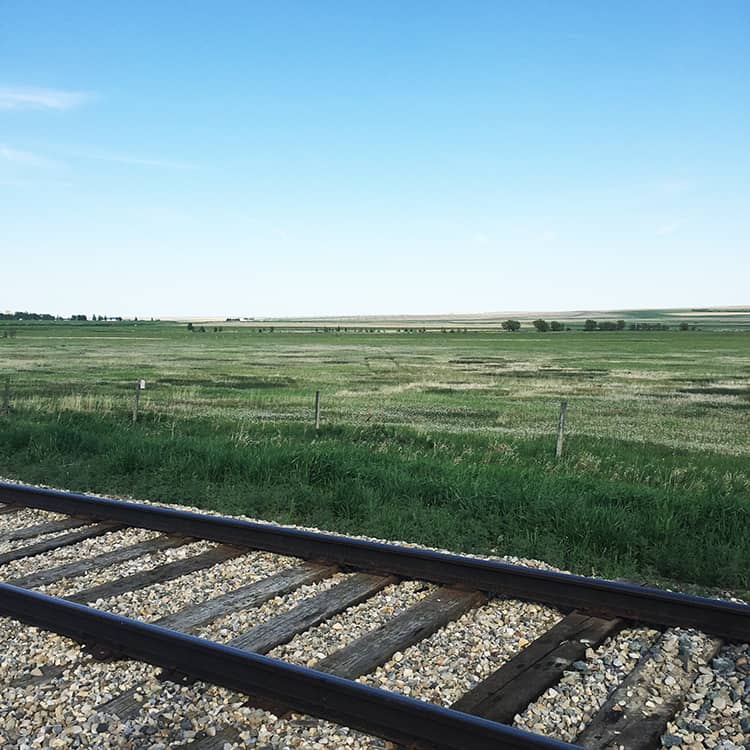 One of the things we love most about Aspen Crossing is its location on the prairie.  There is something so beautiful about camping in the prairies. I mean, just look at this view…stunning!  The campground itself though is in a stand of trees, so the sites are nice and private.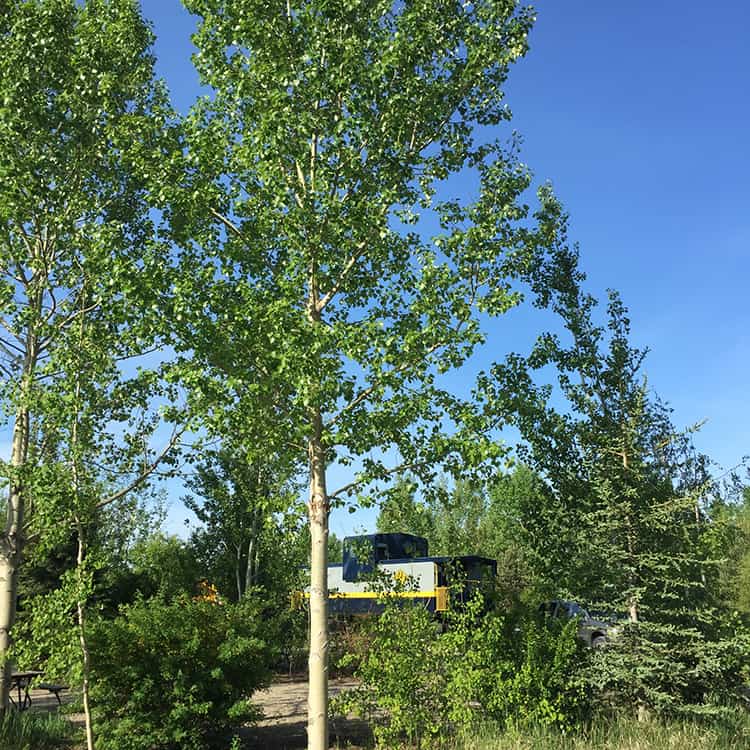 There are 2 ways to camp at Aspen Crossing, in your tent or trailer, or in one of the outfitted caboose cabins.  We've done both, and have enjoyed each experience in different ways.

Glamping at Aspen Crossing:
Last summer we had the opportunity to glamp in one of the Caboose Cabins.  Camping in a caboose has been on our Alberta Travel Bucket List for quite some time now, so this was a very exciting experience for us. The kids were SO happy to be camping in a train car!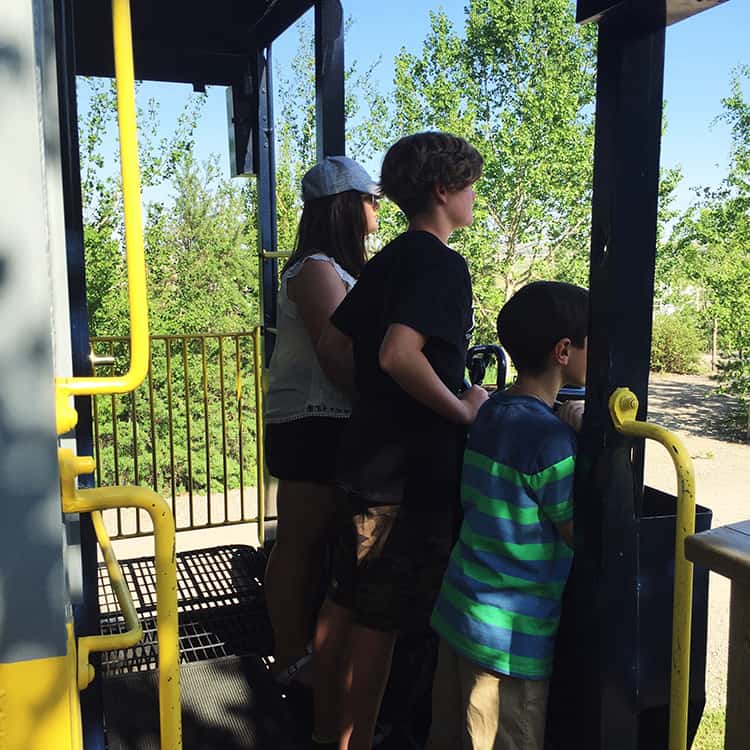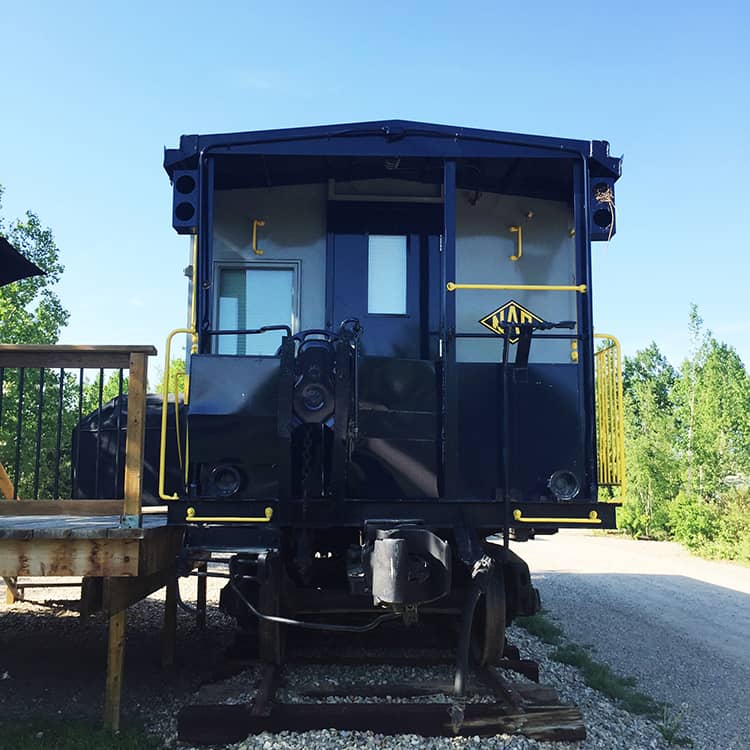 This is the Northern Alberta Caboose Cabin we stayed in, but there are 2 other train cars you can stay in as well.  This train car sleeps up to 6 people so it was perfect for our family of 5.
Not only are they amazing to look at, but the caboose cabins are true comfort while camping!  Each caboose is outfitted with all the amenities:  TV, microwave, flush toilet, shower…basically all the luxury of a modern hotel, but in a campground.  Honestly, it was SO great to have a bathroom right in the caboose.  If we could have one thing every time we camped, it would be a proper bathroom.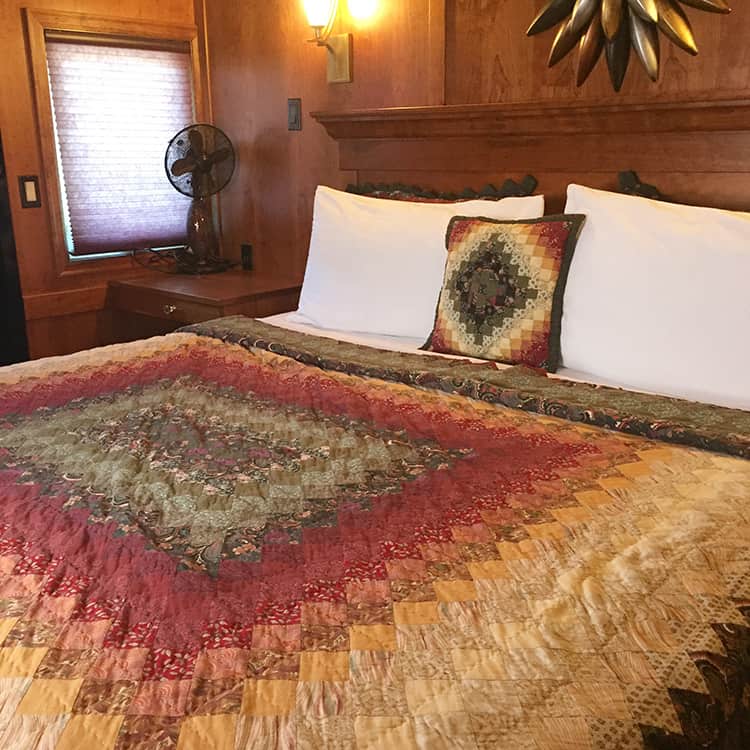 Ok, maybe a great bed would be nice too…like how about a king sized bed?!  Yes please.  This is the bed in the master bedroom at the back of the caboose.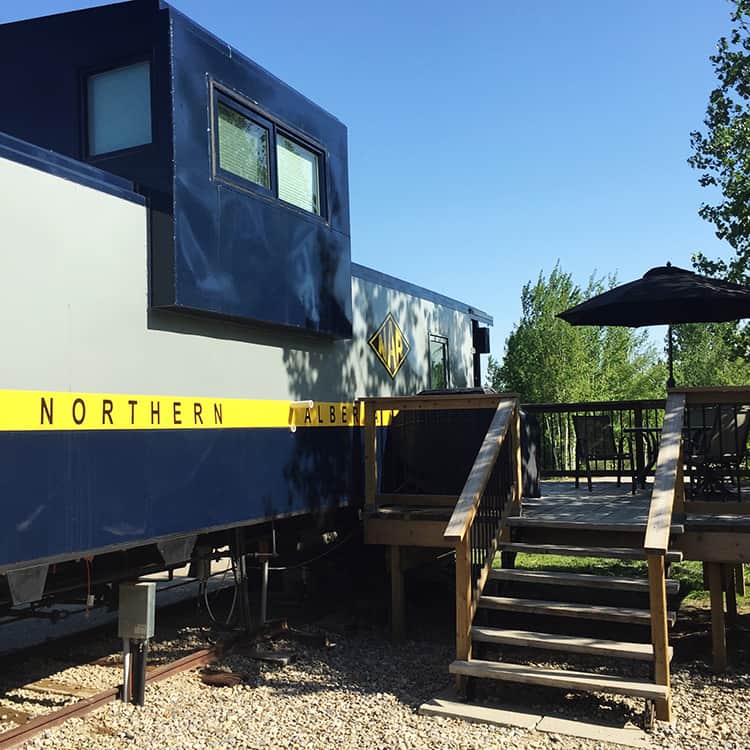 Each caboose cabin also has a private deck area with a BBQ, as well as a fire pit.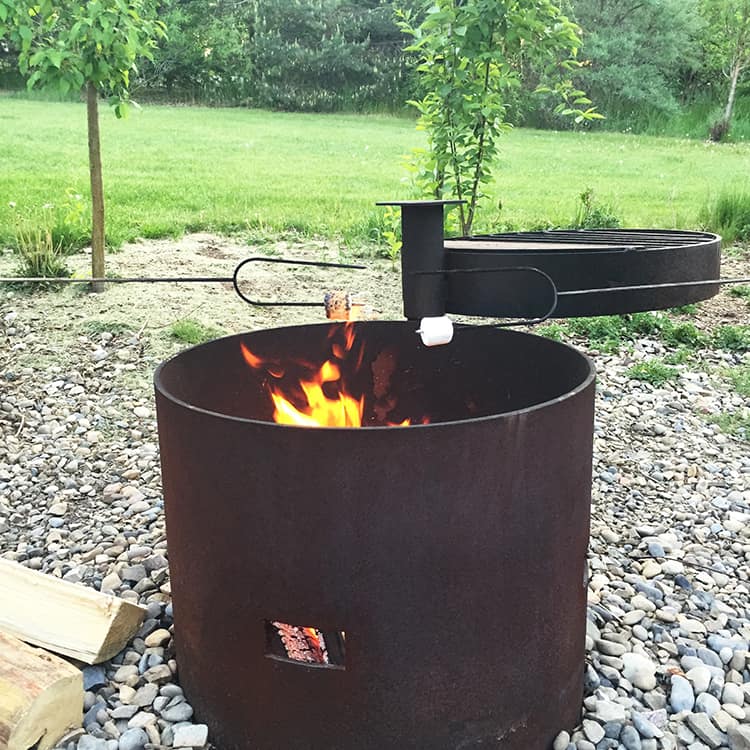 Camping at Aspen Crossing
We've camped in a tent and a trailer at Aspen Crossing a few times now, and have really enjoyed it here.  The campsites are clean, private and have loads of space.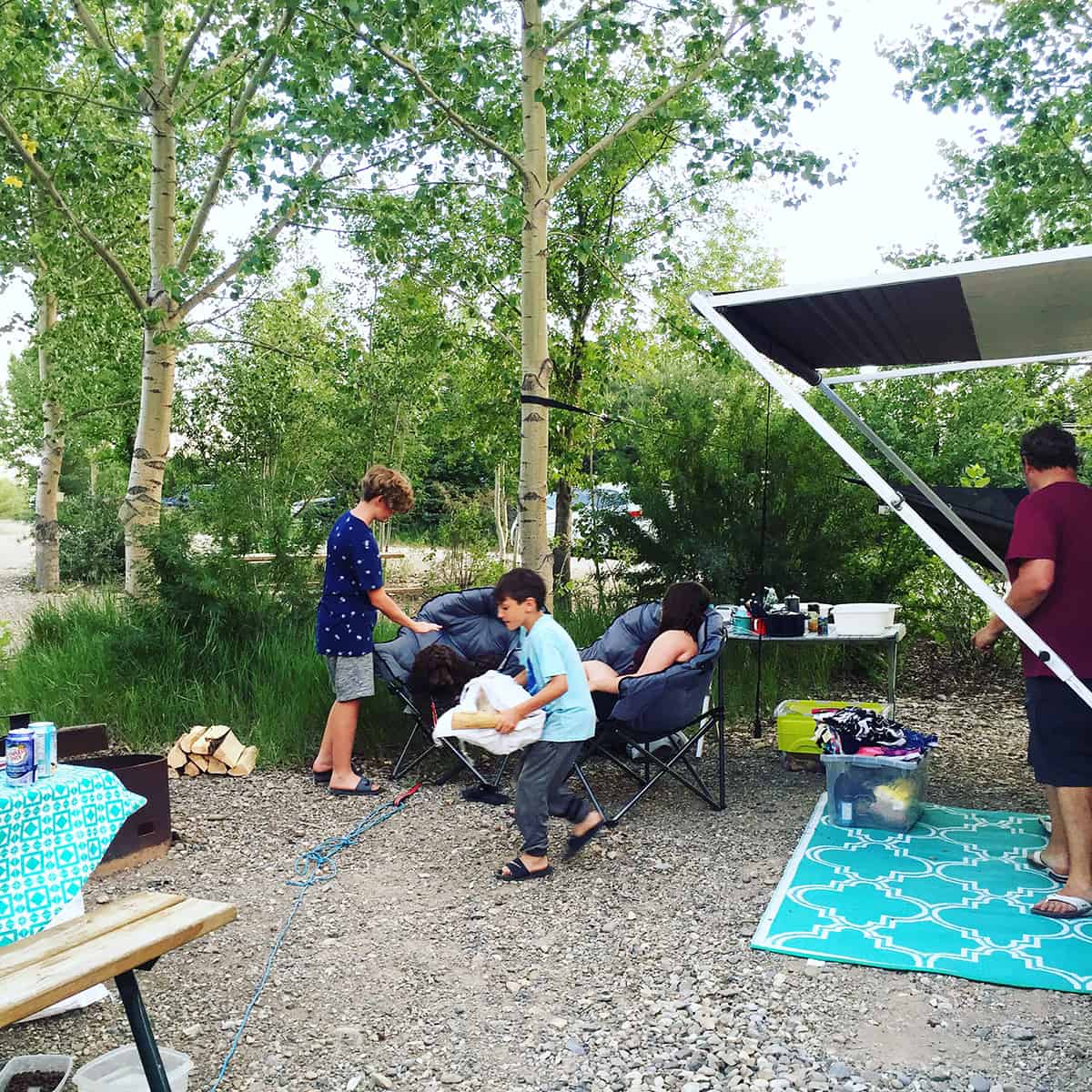 There's just nothing like traditional camping…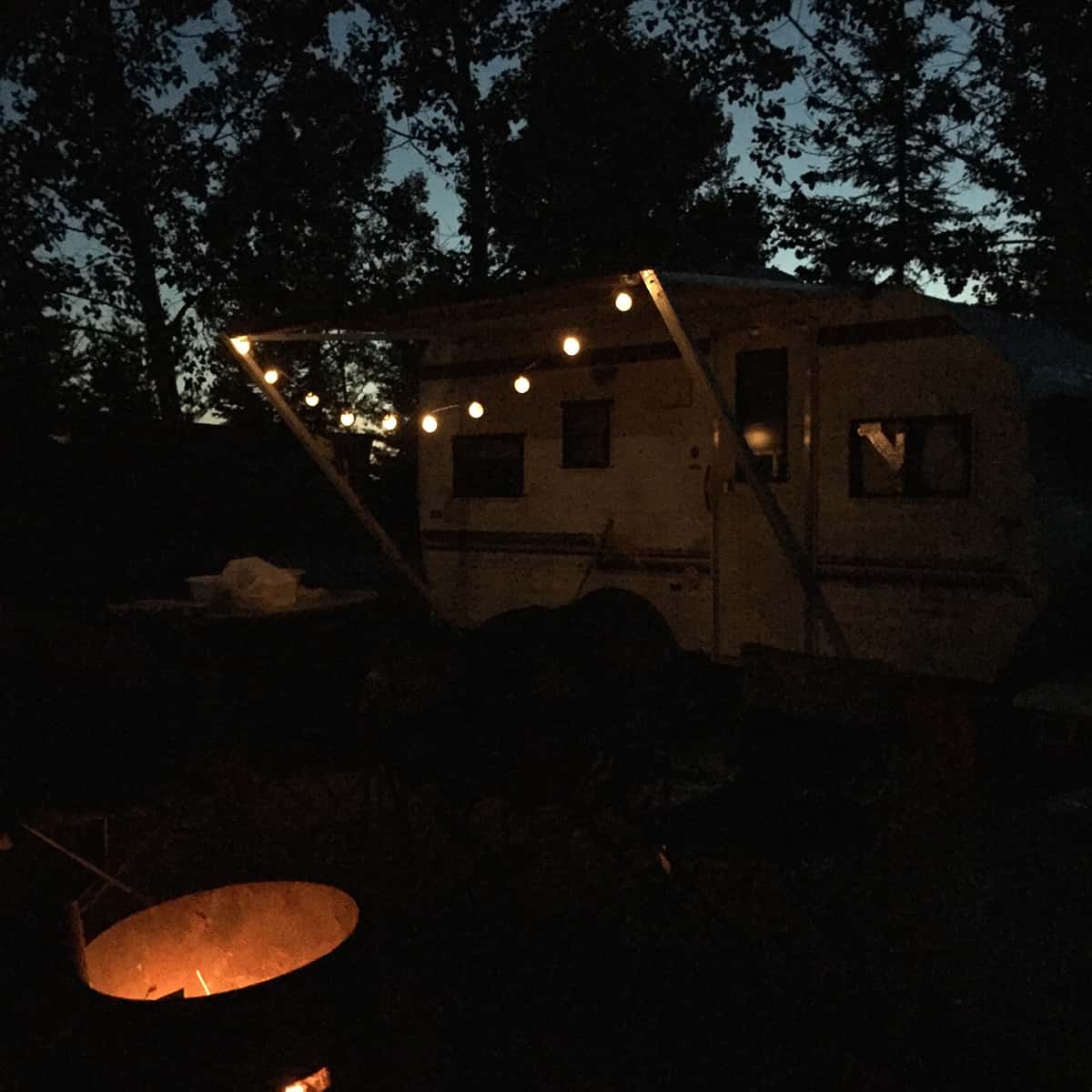 And nights around the fire.  Prairie camping is awesome.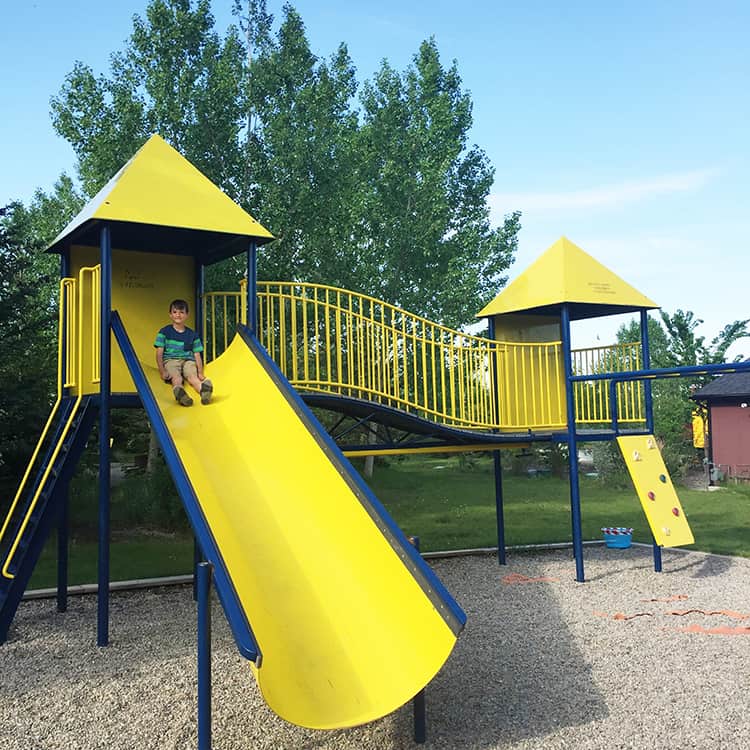 There's also a great playground on site for the kids.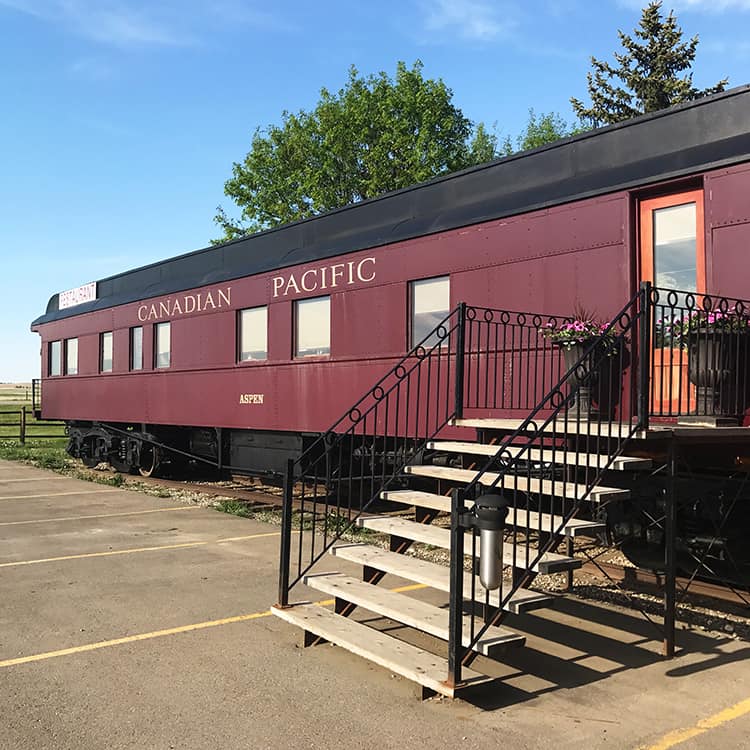 And on nights when you don't feel like cooking, or if you just want a nice dinner while camping, you can eat at the 1887 Diefenbaker Dining Car Restaurant, located right at Aspen Crossing.  This traditional train car was once the private business car for former Prime Minister John Diefenbaker! It was nice and close to the campground too, so we were able to walk there.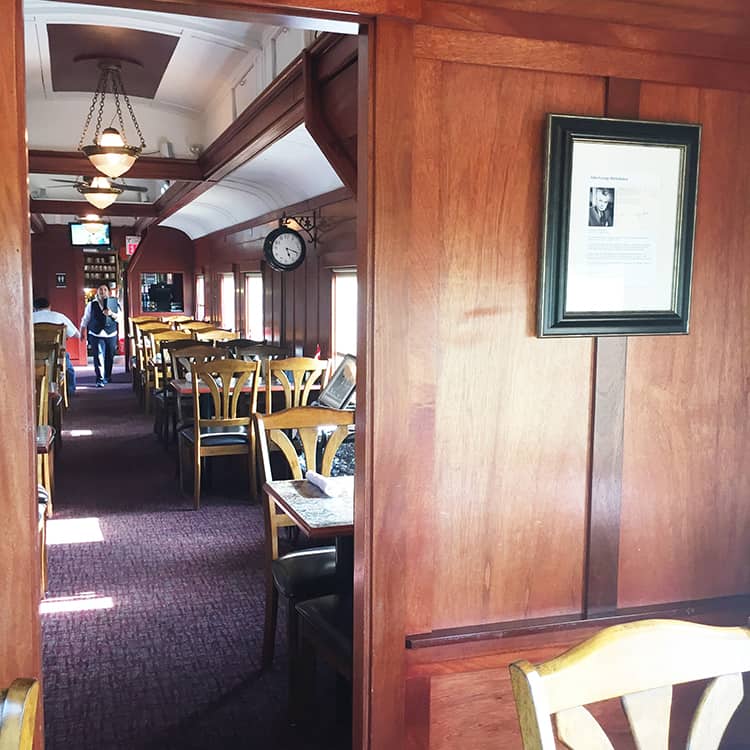 It was a really fun dining experience…the kids said it felt like we were taking a train ride across the prairies while enjoying dinner!
This is a little pond on site that you can walk out to…it's nice and peaceful
Aspen Crossing has it all…there's something here for every kind of camper and that's what makes it so great!  We'll be booking a spot here for this upcoming summer…our kids ask for it every year now.
Details for Camping at Aspen Crossing:
Make sure to book in advance if you can, as they can fill up quickly. Especially the caboose cabins.
To stay in a Caboose Cabin visit their website here.
Campsite amenities:

Laundry facilities available
Coin showers
Flush toilets
Group camping sites
Full service sites
Sani-dump station
Playground
Fishing pond

There is potable water on site.
You can purchase firewood.
Dogs are allowed, but have to be on leash at all times.
The campground has a store where you can buy simple groceries, gifts and ice.
There is a gift store, greenhouse and train car restaurant on site.
The Straight Goods:
We will definitely continue to camp at Aspen Crossing with our family!
Due to the nature of the prairies, the campsites are not as private as ones you might find in the mountains.  But we haven't found this to be a problem at all…the sites are pretty well treed.
On one trip we did have a site that was too close to the pump out station (stinky), so now we are very mindful about which sites we pick.
Things to do in the area around Aspen Crossing Campground
Helpful Camping Information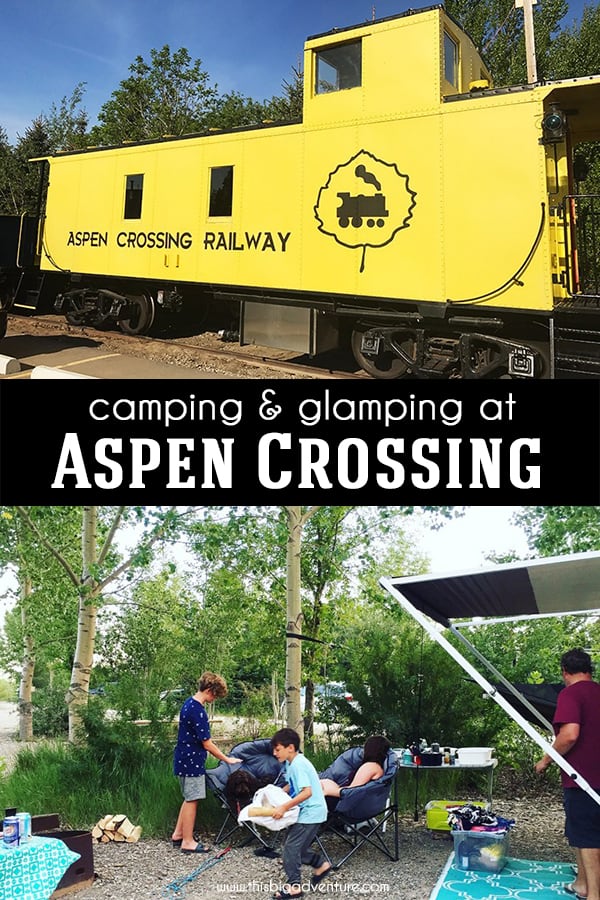 Disclosure:  This Big Adventure partnered with Tourism Calgary on our stay in the Caboose Cabin at Aspen Crossing, but we've camped here a few times on our own as well. This post is a true documentation of our stays here, in our own words, with our own pictures and opinions.  We just love to promote all the wonderful places our beautiful city and province has to offer!