Hike: McDowell Mountain Regional Park, The North Trail Self Guided Tour
The North Trail Self Guided Tour in McDowell Mountain Regional Park, Arizona, is a perfect hike to take with your family! This flat, self guided hike will take about 2 hours with kids.
We've been travelling to Arizona with our kids for many years now, and we love it so much.  On each visit we try to hike trails we've never experienced before, but we also come back to a favourite, the North Trail Self Guided Tour in McDowell Mountain Regional Park.  This trail is a loop, so one way in and loop back out.  I love trails like this with kids because there is a definitive end to the hike which kids like.  And as an added bonus, this trail has over 30 fun education markers throughout the trail that teach you about the plant and animal life in the area.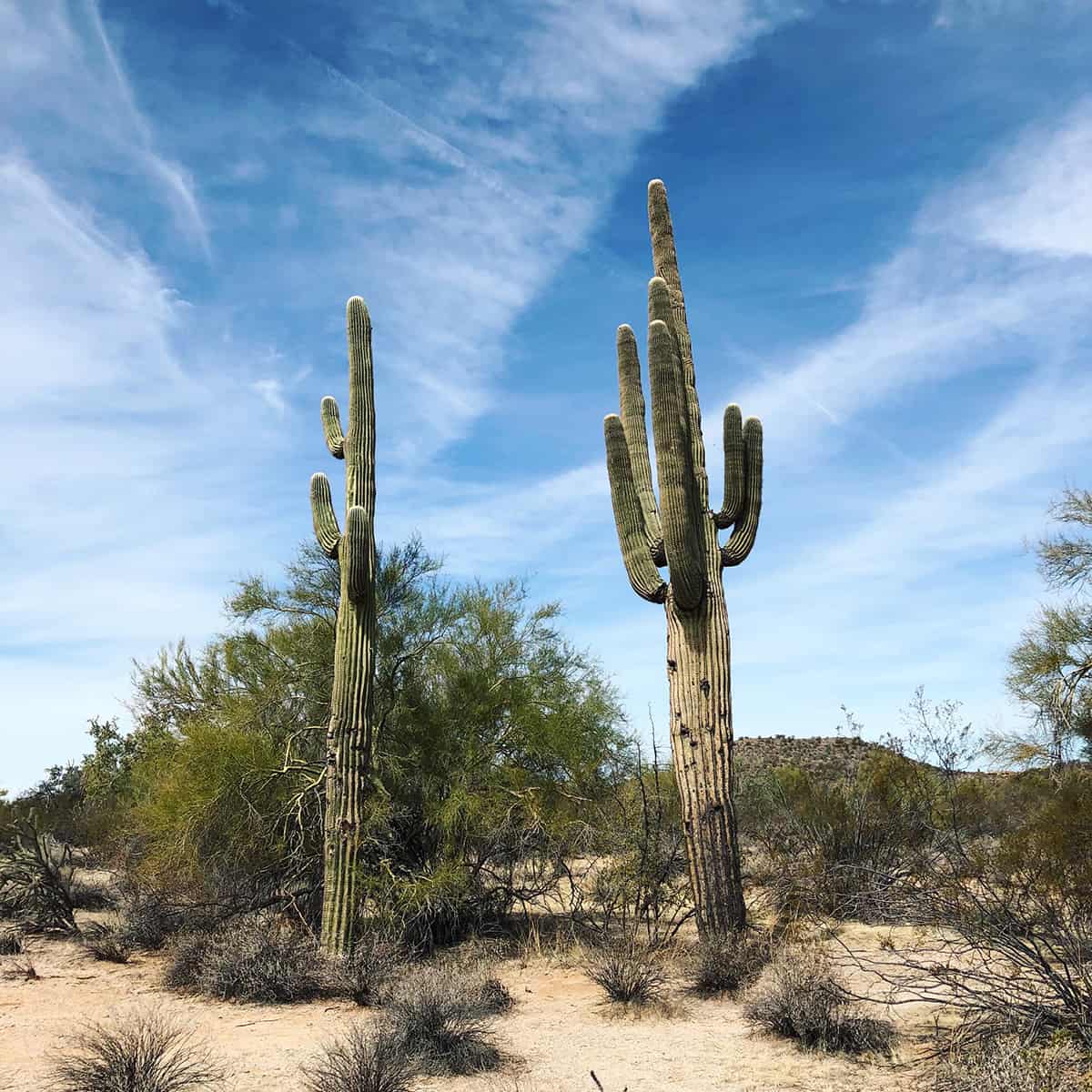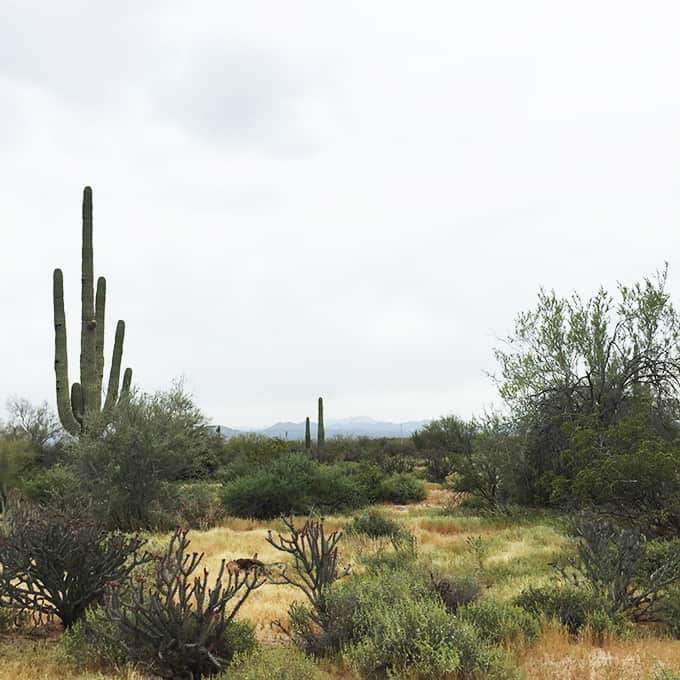 Where is McDowell Mountain Regional Park?
McDowell Mountain Regional Park is a 21,099 acre Sonoran desert park located northeast of Scottsdale (about 4 miles north of Fountain Hills).  This park has over 65 miles of hiking trails at different lengths and difficulties.  We like to hike the North Trail Self-Guided Tour, which is a great hike to do with kids.  It's flat, simple and really fun!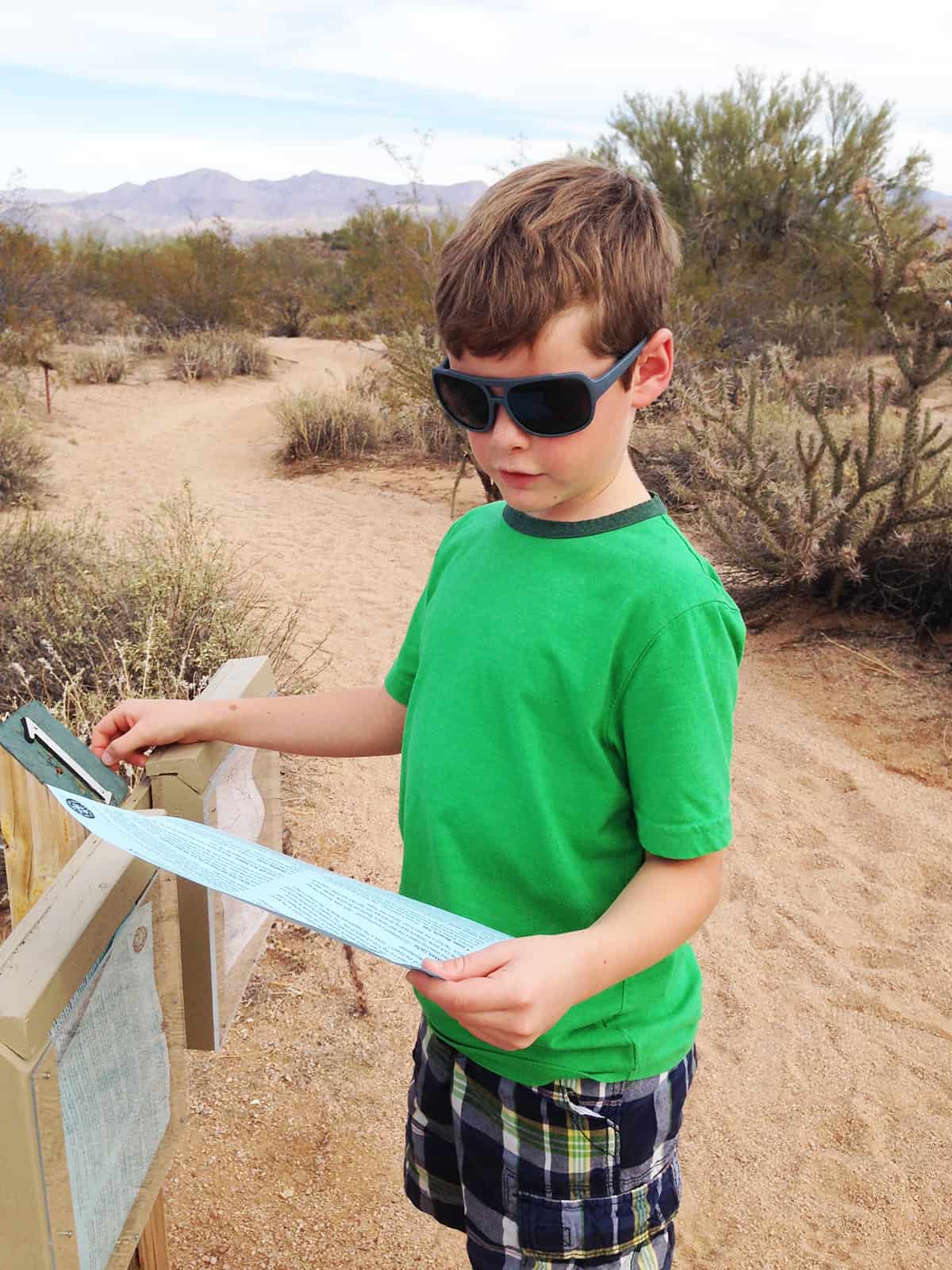 The Self Guided Tour
What I like most about this hike, is that it is a self guided tour.  How it works is, along the trail there are 34 marker posts which correspond to a sheet given to you at the registration desk.  Each point along the way gives information about the cacti in the area, the mountains, wildlife and desert trivia. This makes it fun for the kids because each little destination along the way encourages everyone to keep going!  And this is important when trying to keep everyone happy and engaged while hiking, especially on a hot day!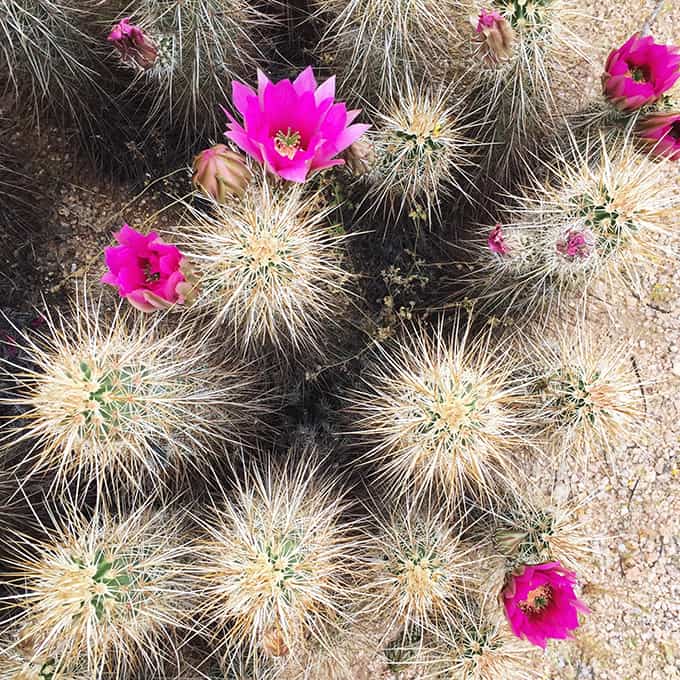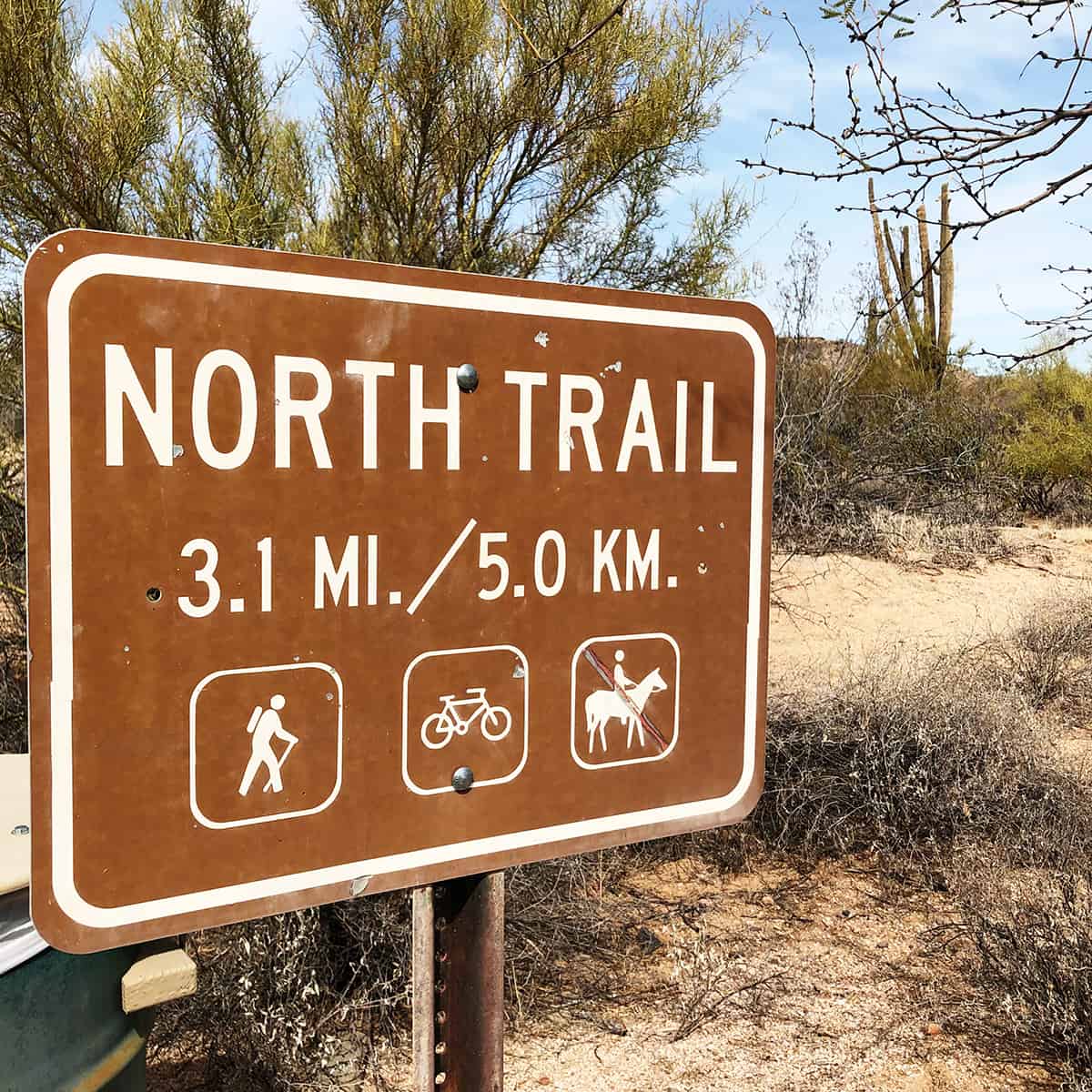 North Trail Self Guided Hike Details
Rating:  Easy
Type:  The trail is a loop
Length:  3.2 miles (5.0 km)
Activity:  Trail is for Hiking and Biking
Things To Note
Visit the park website for more detail, including park alerts and events.
Address:  16300 McDowell Mountain Park Drive, Fountain Hills, AZ
Hours:  McDowell Mountain Regional Park is open 6AM to 8PM Sunday to Thursday, and until 10PM Friday and Saturday
Fees:  There is an entry fee required when you enter McDowell Mountain Regional Park
Washrooms:  There are portable outhouses available at the trailhead
Interpretive Centre:  There is a Nature Centre located near the entrance of the park.  It's worth visiting to be able to see some of the wildlife from the area, which is on display (think rattlesnakes, scorpions, lizards, tarantulas).
Be prepared for desert hiking…it gets hot out here.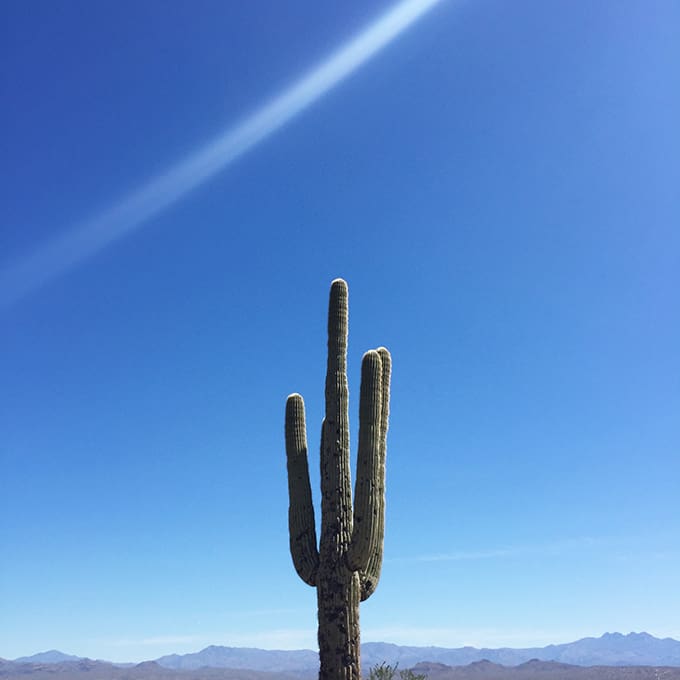 More Arizona Adventure: