Have a Spa Weekend at Sparkling Hill Resort & Spa
A Spa Weekend at Sparkling Hill Resort & Spa is the ultimate in relaxation!  Book a girls weekend, or a romantic getaway for 2!  It's amazing.
I've been lucky enough to stay at Sparkling Hill Resort & Spa two times now, and I still think about it constantly.  This is one place we will continue to visit over the years…it's truly a wonderful experience.  So we wanted to share our experience and experience tips with you, so that you can have the most fantastic time too!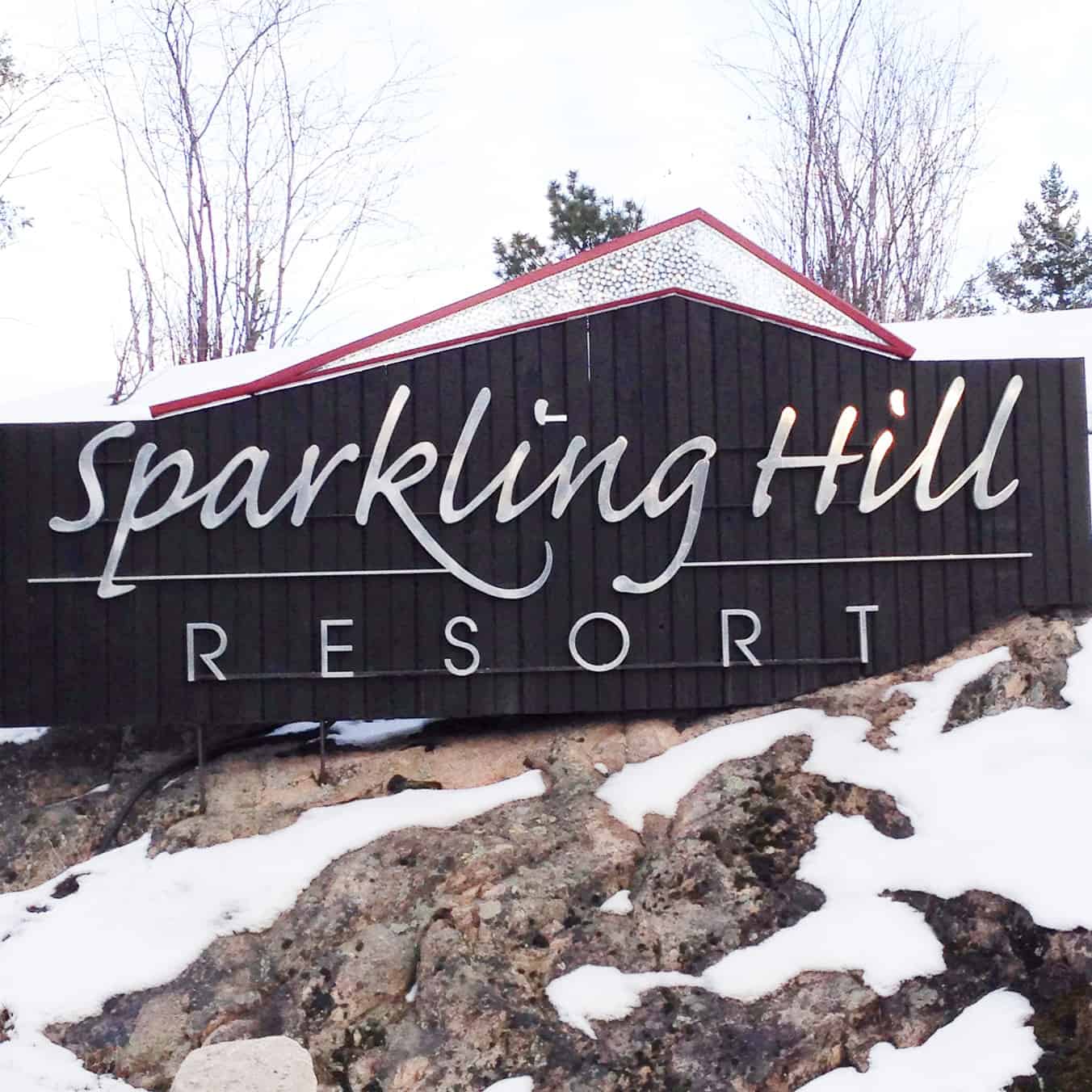 Where is Sparkling Hill Resort & Spa?
Sparkling Hill Resort is located just outside of Vernon, British Columbia, and overlooks Lake Okanagan.  We drive from Calgary, and it takes us about 6 – 7 hours.  But you can fly into Kelowna and from there it's about a 1/2 hour drive.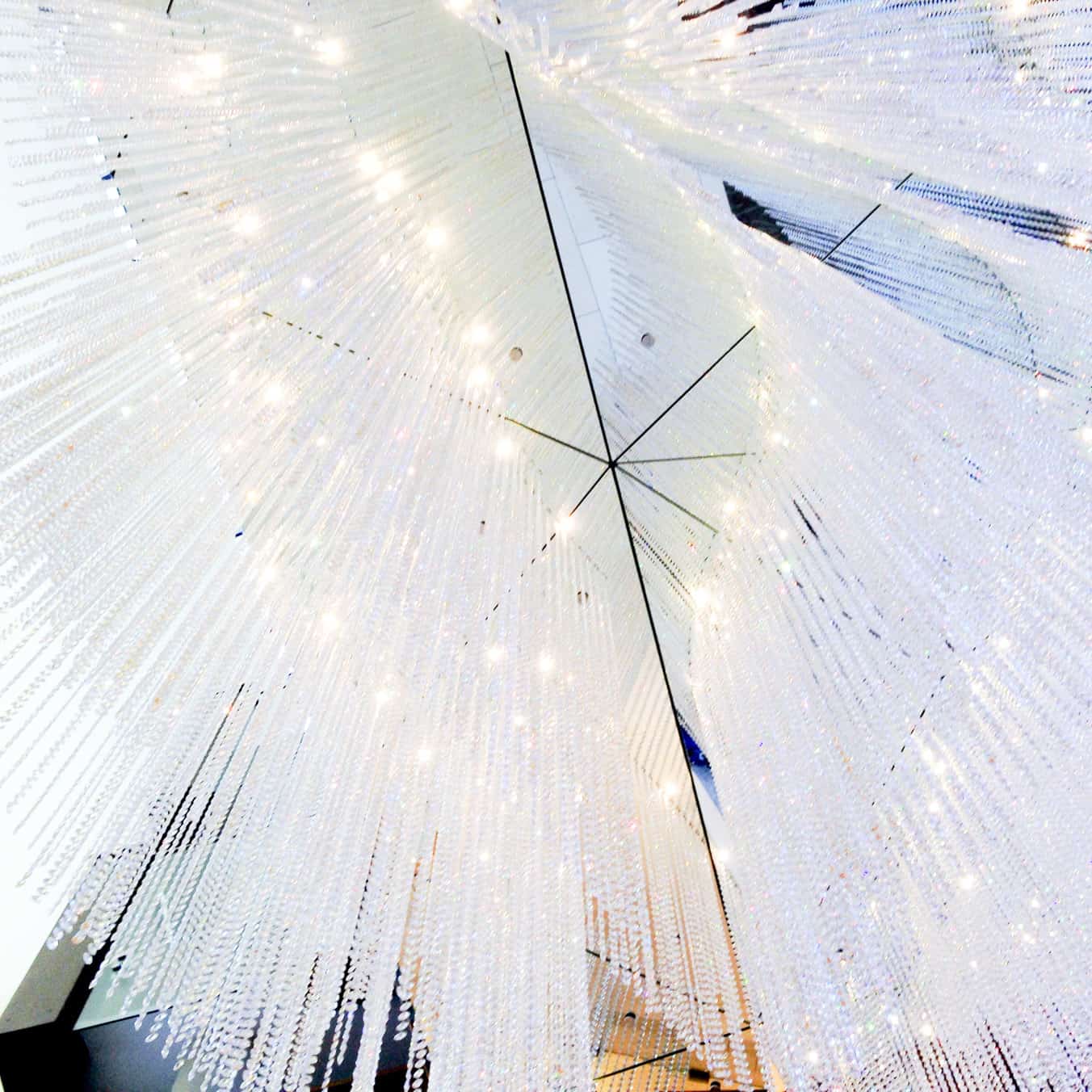 It really does sparkle!
First let me tell you that this place really truly does sparkle.  There are 3.5 million Swarovski crystals throughout the resort.  Beautiful sparkling crystals everywhere your eyes can see.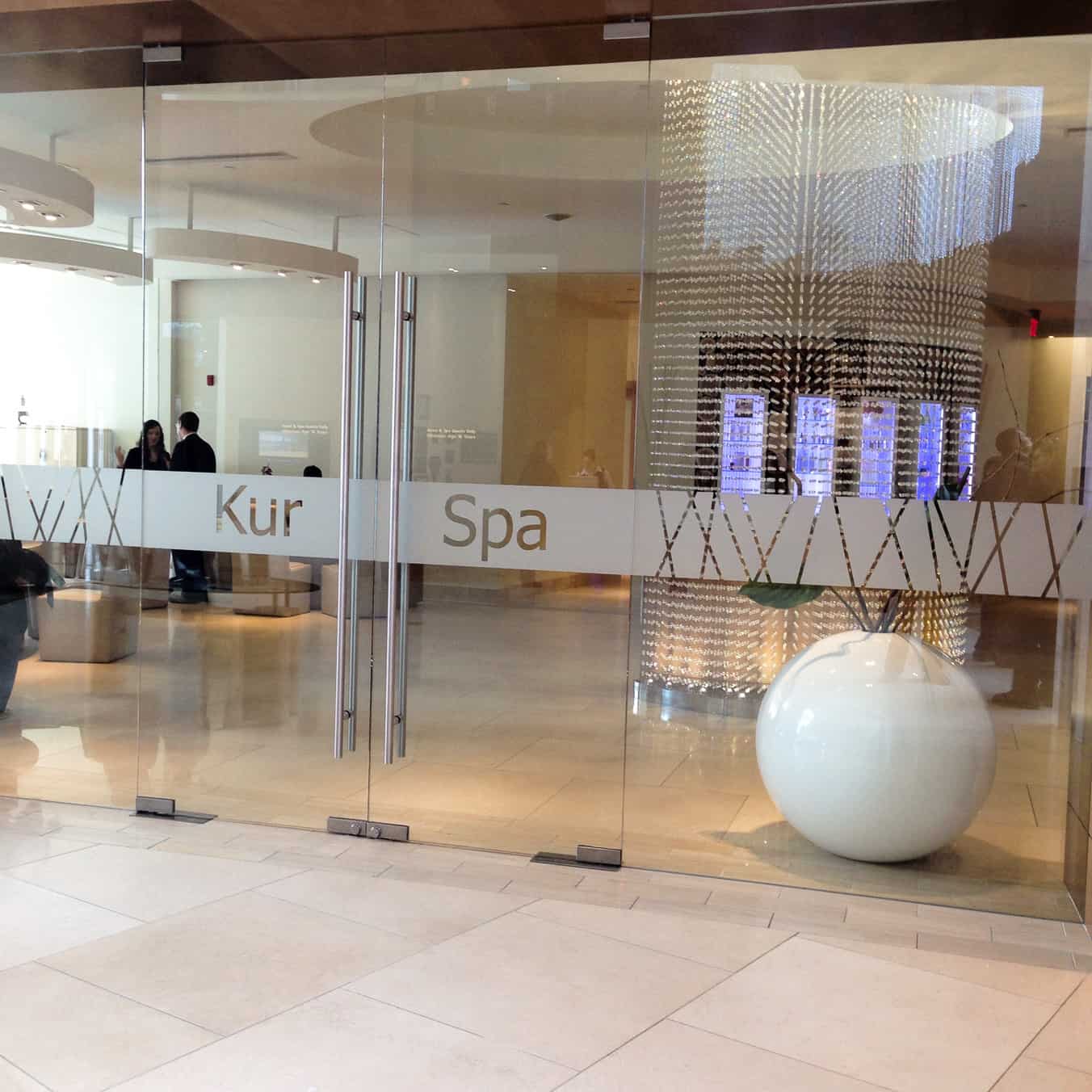 You can stay the whole weekend right in the resort
This resort is beyond gorgeous and relaxing.  You can spend the whole weekend here and never have to leave the resort.  You can dine in, spend all day in the saunas, you can have any kind of spa treatment your heart desires – everything from massages, to pedicures, manicures, facials, hair treatments… you name it, it's all here.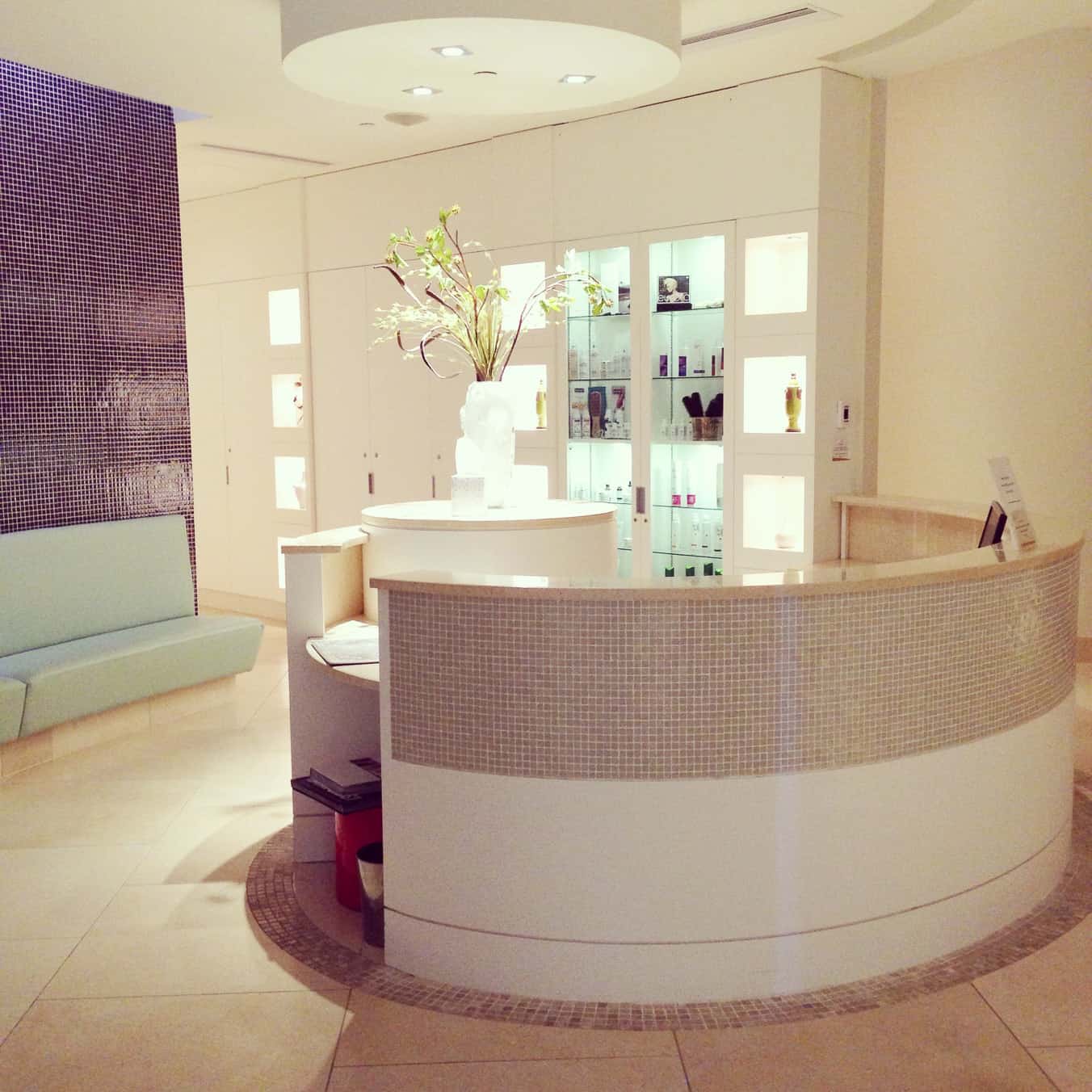 The Rooms
The rooms at Sparkling Hill Resort are beautiful.  Every time I walked into my room I smiled. It was just so pretty…there are crystal features and 'fireplaces', wall-to-wall windows, bathtubs with with stunning views, heated floors, gorgeous showers and the comfiest beds ever.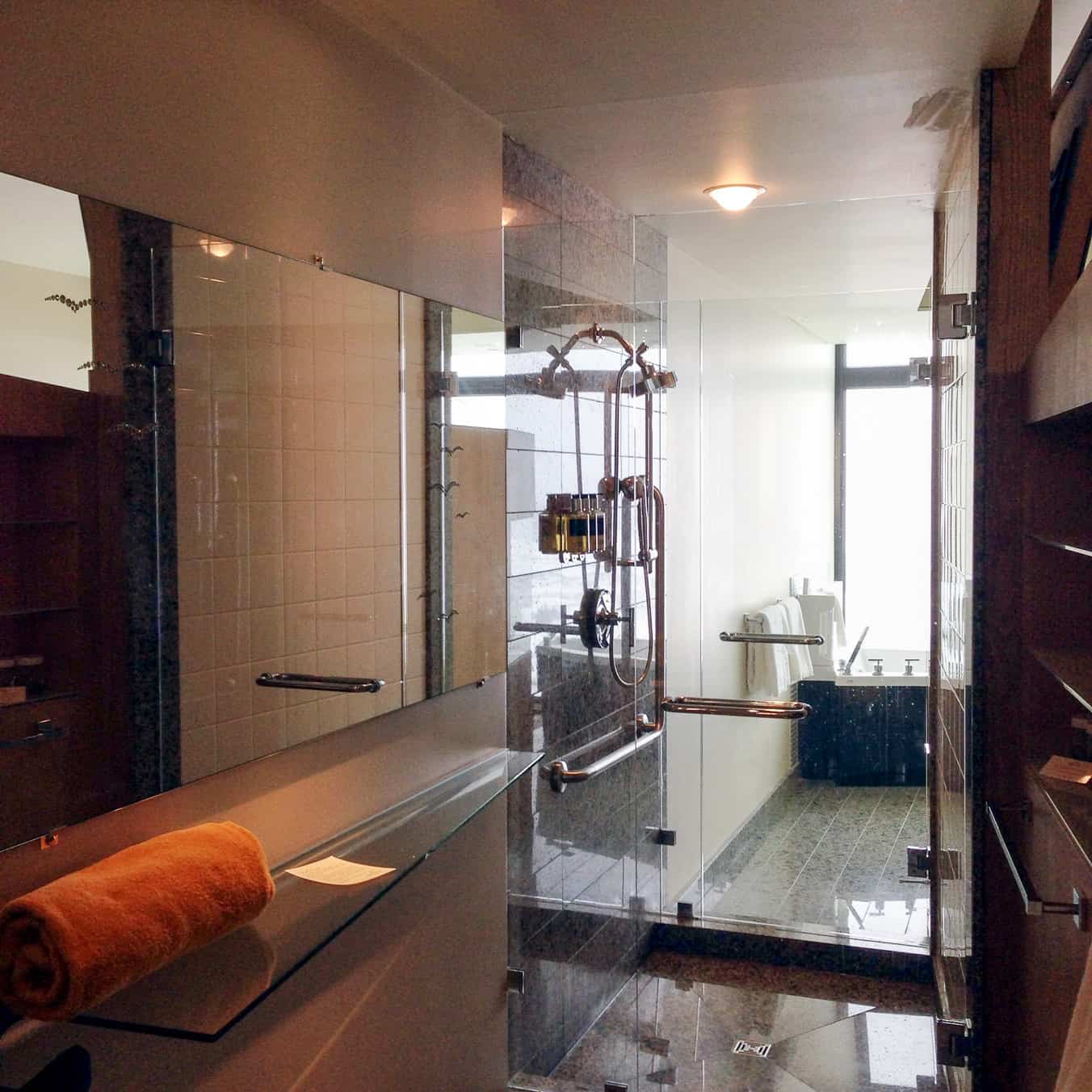 This is the bathroom in our room.  Amazing.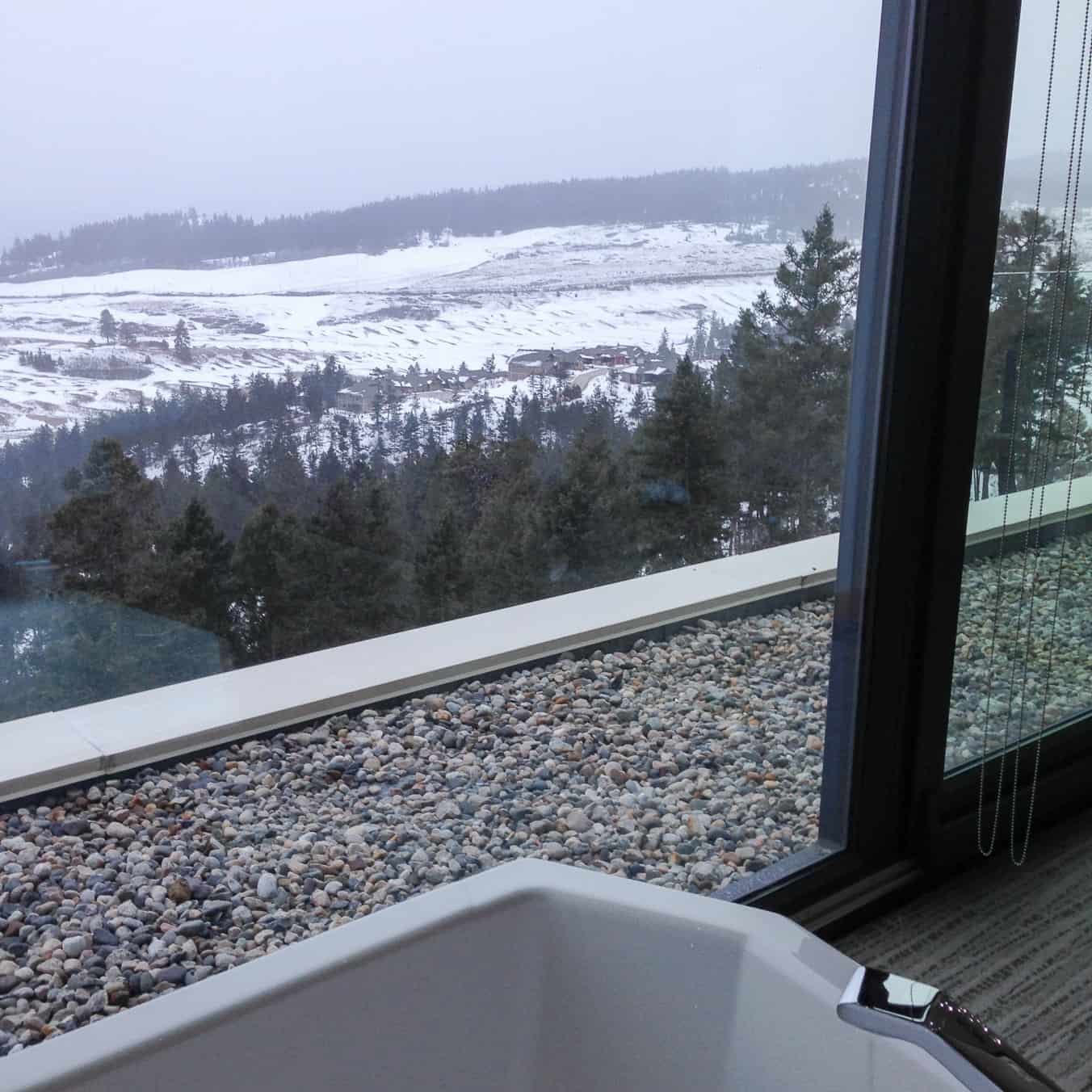 Here is the view from my tub.
My tips for a stay at Sparkling Hill Resort:
The Steam Rooms and Saunas are THE BEST
My most favourite part of my Sparkling Hill experience are the steams and saunas, of which you have access to included with your stay.  These steams and saunas range in humidity and temperature:  The Aqua Meditation Room, Rose Steam, Salt Steam, Crystal Steam, Herbal Sauna, Panorama Sauna, Finnish Sauna and the Igloo Room.  My favourite is the Rose Steam.  I still dream of this steam room…seriously.  It's gorgeous, steamy, rose scented and just simply amazing.
The saunas are SO GREAT that I feel like you don't even need to book a spa treatment to feel like you've spent a full and wonderful day at the spa.  It's true. You can spend your time in the pools, steams and saunas, ice rooms and tropical showers and leave the resort feeling spa-fulfilled.  I visited the saunas 2 times a day when I was there – first thing in the morning, and right before bed. Serious luxury.  But having said that, the additional spa treatments are not to be missed.  I had the most incredible massage and pedicure!  But the steams and saunas are absolutely fantastic!
Make sure you visit the showers in the sauna area as well! You can choose between a few different kinds of showers…misting showers that smell like eucalyptus, or tropical showers that smell like flowers and sound like birds, or take a freezing cold shower under the sounds of thunder.  The best ever.
TIP!  Make sure that you get the full benefit of your steam and sauna experience, so read the signs and follow the rules.  There is a suggested method for visiting the saunas…start off in the meditation room and go through the steams and saunas, alternating with shower time, igloo room time and drinking water.  And whisper.  No one wants to listen to your conversation.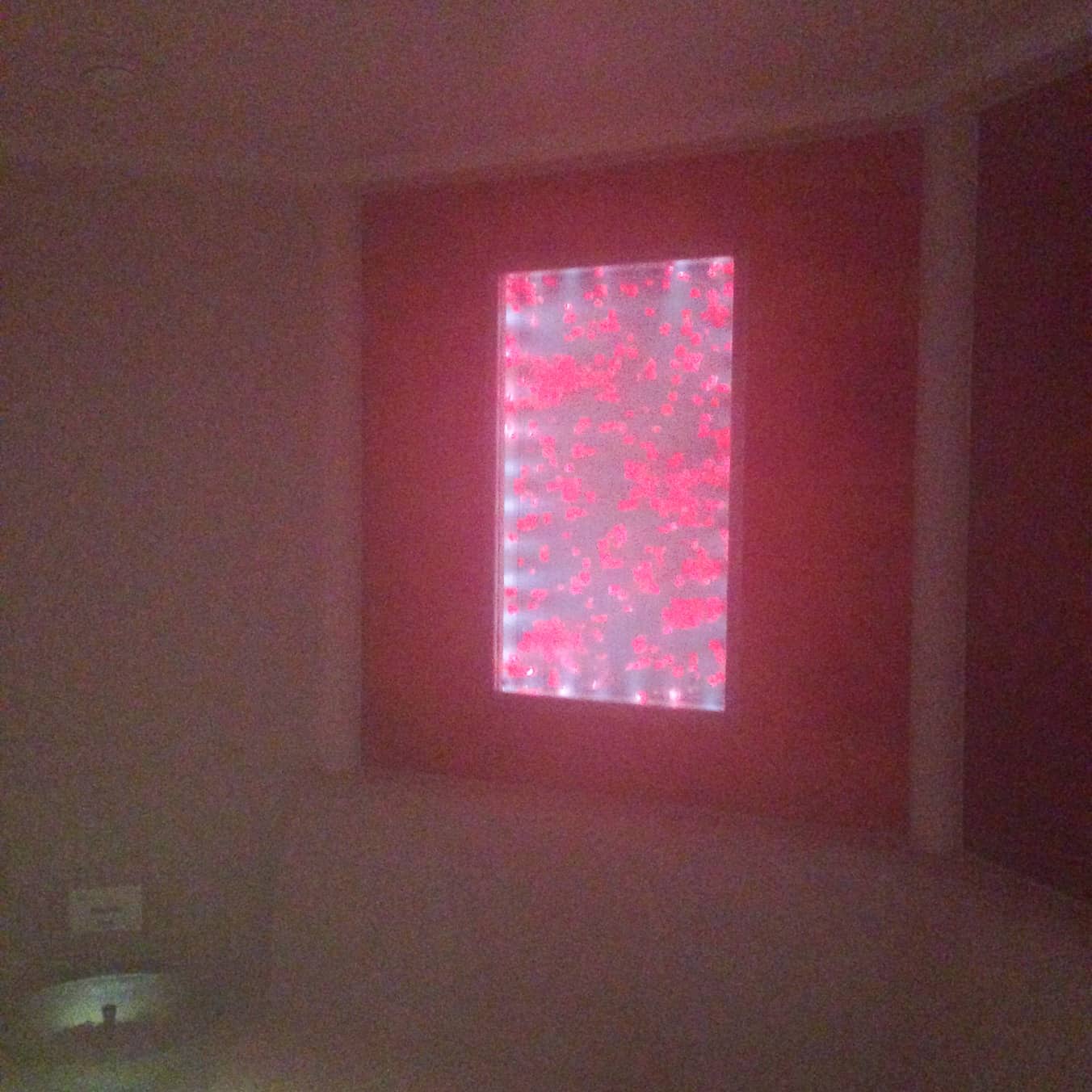 The Rose Steam Room
Spa Booking Tip
If you book spa treatments, try to book them for the hours when the steams and saunas are closed for cleaning.  I was surprised to find that the saunas/steams are closed from 11am to 4pm each day.  So this is a good time to book your your massages, pedicures and facials etc.
Make sure to book your spa treatments before you get to the resort.  They fill up fast, so book as far in advance as possible.
When you're not in a spa treatment or sauna
In between all the spa and sauna experiences you can relax with your robe on in Serenity rooms or stop in for flavoured waters or tea in rooms with stunning views.  Have a nap or read a book.  Or, if you're really adventurous, you might want to try out the -110 degree Celsius Cryotherapy Cold Sauna. Yes.  -110 degrees.
European Hour
Yes, Sparkling Hill has a "European Hour".  Naked time in the saunas is every night between 9 and 10 pm.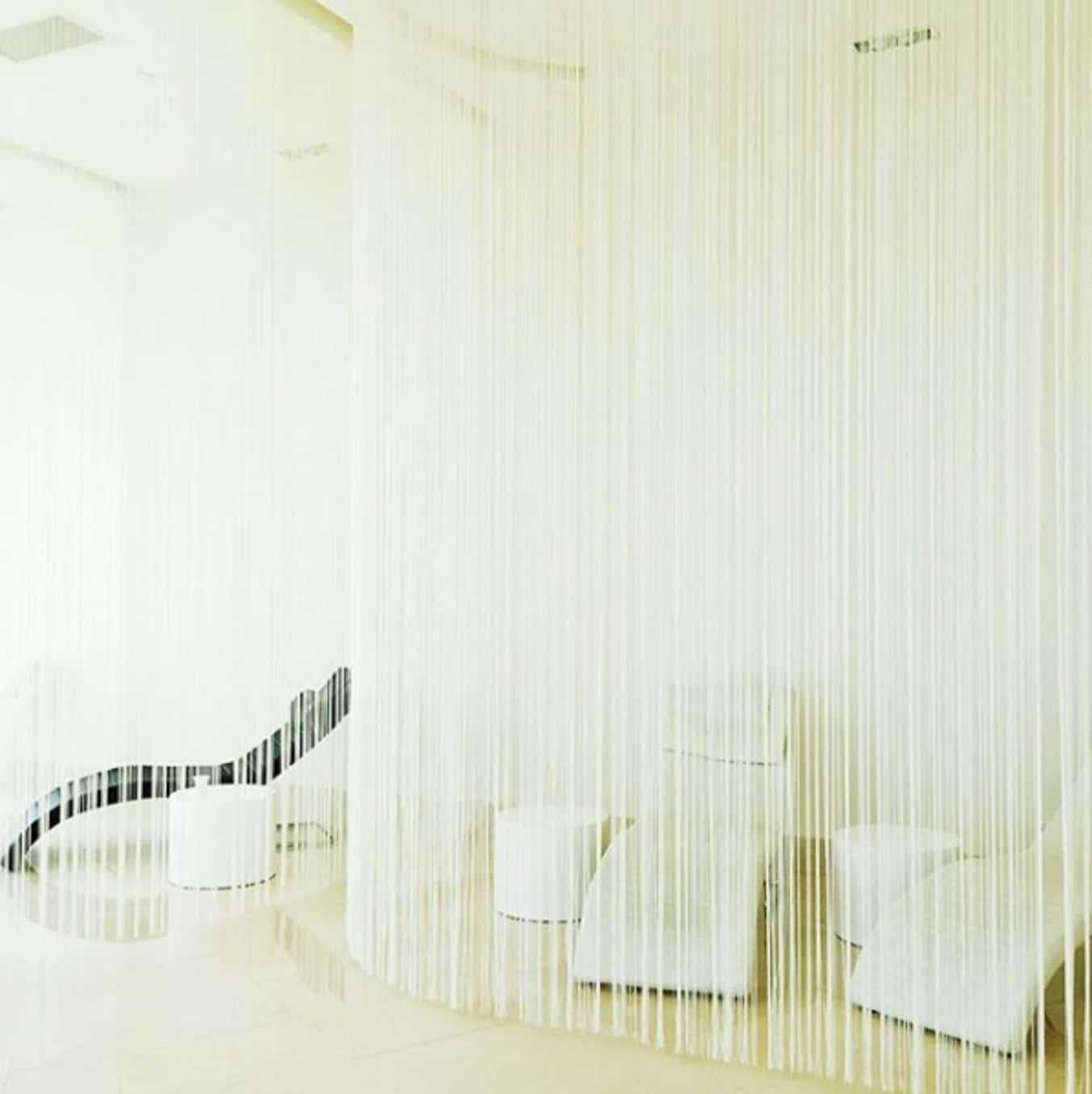 The Serenity Room
More Visit Tips
YES you can wear your robe and slippers all the live long day.  Go down to your buffet breakfast in your robe if you want, and don't get out of them until dinner time.  And it's good to know that you don't even have to enter the lobby in your robe if you don't want to, as there are elevators in the room wings that go down directly into the spa area.
Make sure you stay hydrated!  Drink a lot of water when you are there.  The steams and saunas will dry you out.  And on that note, use lots of chapstick and lotion.
Take 2 bathing suits with you.  Trust me.  You will spend a lot of time in the sauna area, and it's not fun putting on a cold wet bathing suit.
Take a book on your trip.  You can read in the Serenity and Tea Rooms between treatments.
There is a restaurant right at the resort – it hosts a great breakfast buffet.  As well, the dining room for dinner has a no-jeans policy.
The Straight Goods:
The food in the resort both times we stayed here wasn't great.  It wasn't terrible by any means, but we didn't overly enjoy our meals.  Having said that, due to the convenience of having the restaurant right in the resort, we'd likely continue to eat on the resort at times. We did have dinner one night at the Predator Ridge Golf Course Restaurant and really enjoyed that.
Sparkling Hill Resort Details