Banana Boats are a delicious and fun campfire treat!  Made with bananas, chocolate and marshmallows.
One of our most asked for treats while camping, are banana boats.  Have you ever had one?  If not, after this post, you're going to want one in a bad way!  On our most recent camping trip, we shared this treat on our Instagram account and it was clear that people loooooove banana boats!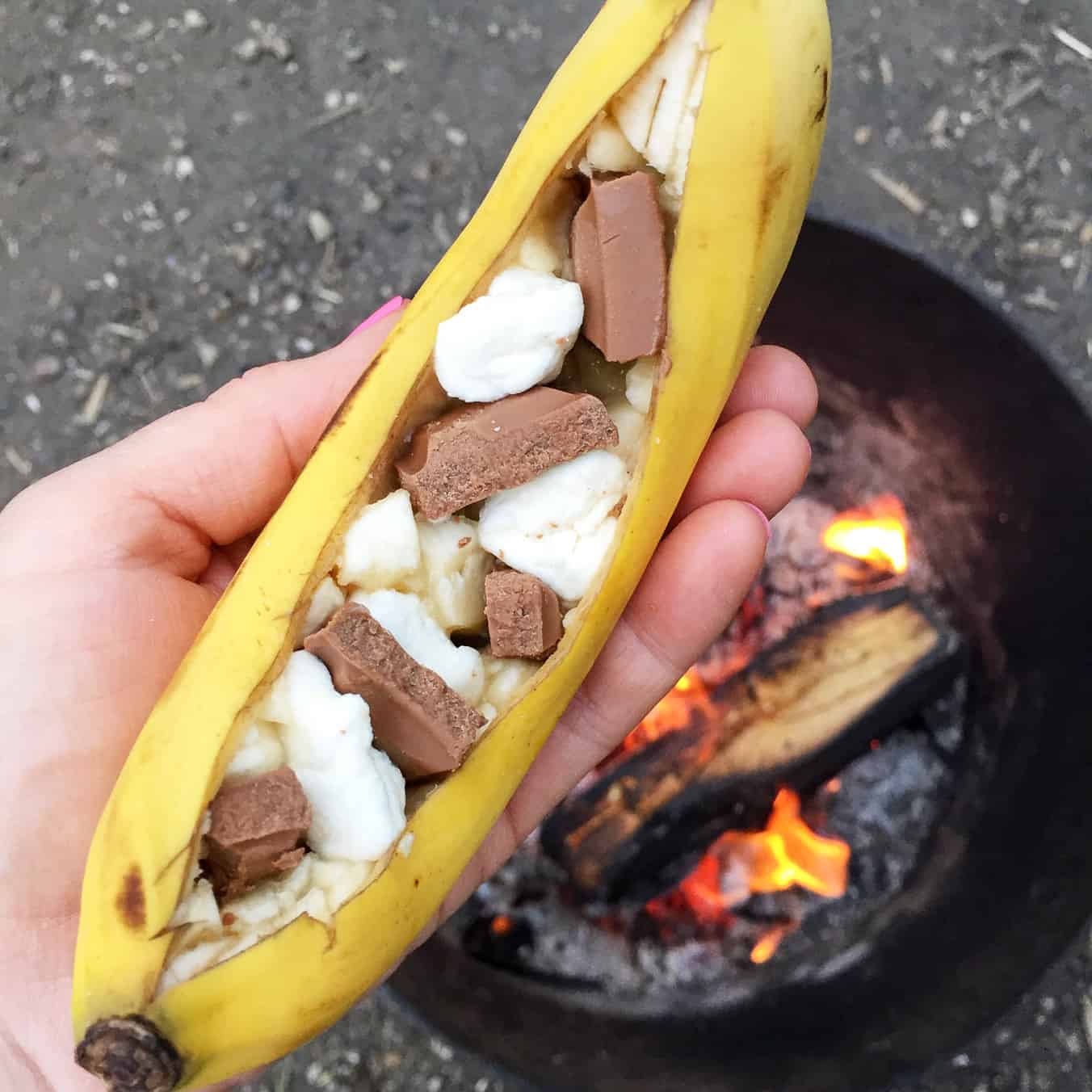 These camping treats are made with whole bananas, chocolate and marshmallows.  That's it.  You mash them all together then cook them in the fire and you get a delicious melted chocolate treat that will leave you wanting more!  Here's how to make them:
How to Make Banana Boats
Ingredients:
Bananas.  Many people like the bananas ripe for these, but I prefer them not over ripe.  It's really a personal choice!
Chocolate.  Get the good stuff.
Marshmallows.  You can use minis or whole.
Tin foil.  For wrapping.
Instructions:
Make one banana boat per person.
Slice a banana open lengthwise, making sure not to cut through to the bottom of the banana.
Using a fork, slightly mash the banana.
Tuck in chunks of chocolate.  Just break a chocolate bar into pieces and evenly stuff them in the banana.
Add chunks of marshmallow.  You can use mini marshmallows, or rip big ones apart and tuck them around the chunks of chocolate.
Wrap the banana tightly in tin foil and put them into the embers in your campfire, as seen below.  We always put them in the fire when the fire is mostly coals.
Depending on the heat of the fire, let them roast for about 5 – 10 minutes.  You'd be surprised at how long they actually take to heat up.  If when you check them, they're still not melted, just wrap the boats back up and put them back in the fire.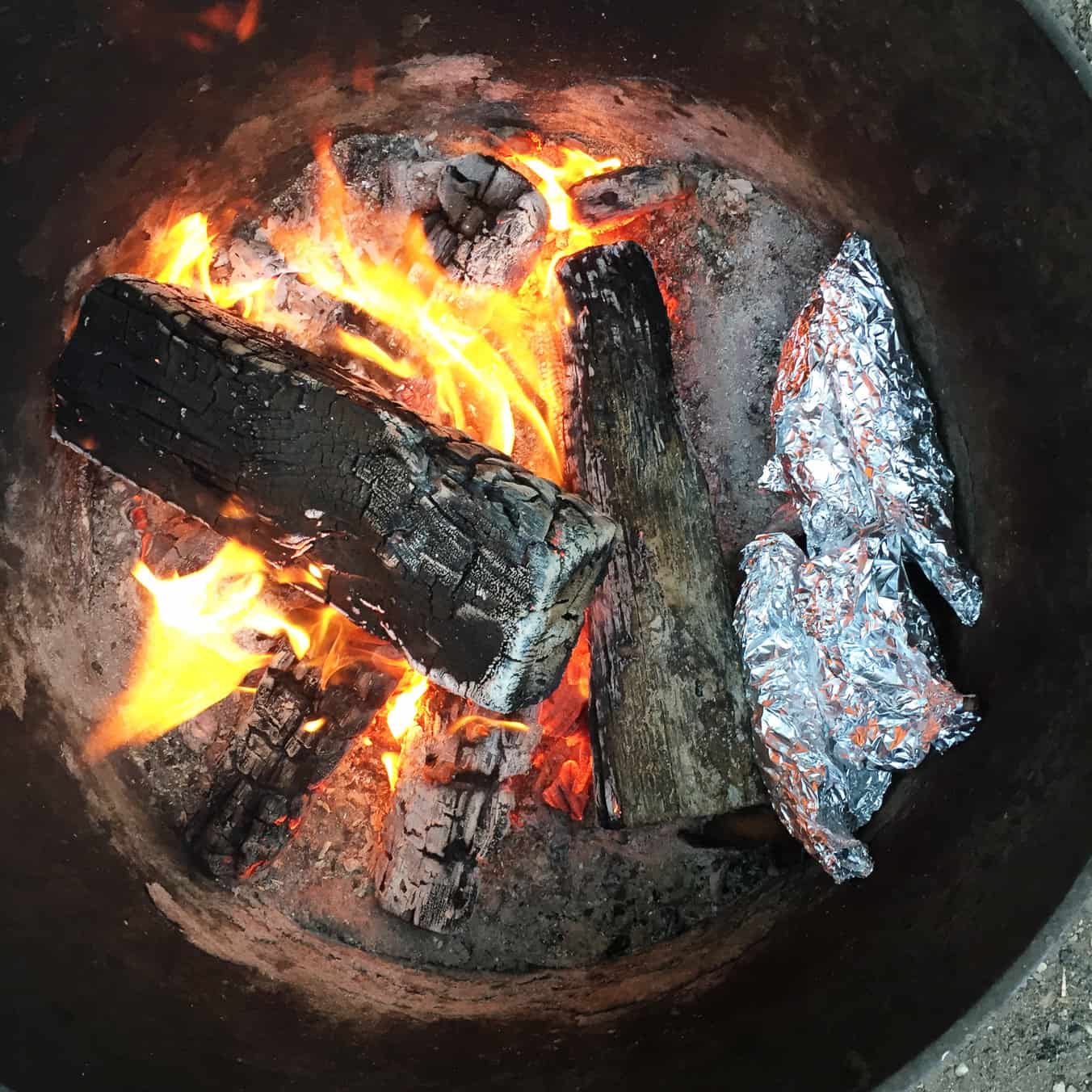 Waiting, waiting, waiting.  Mouth watering.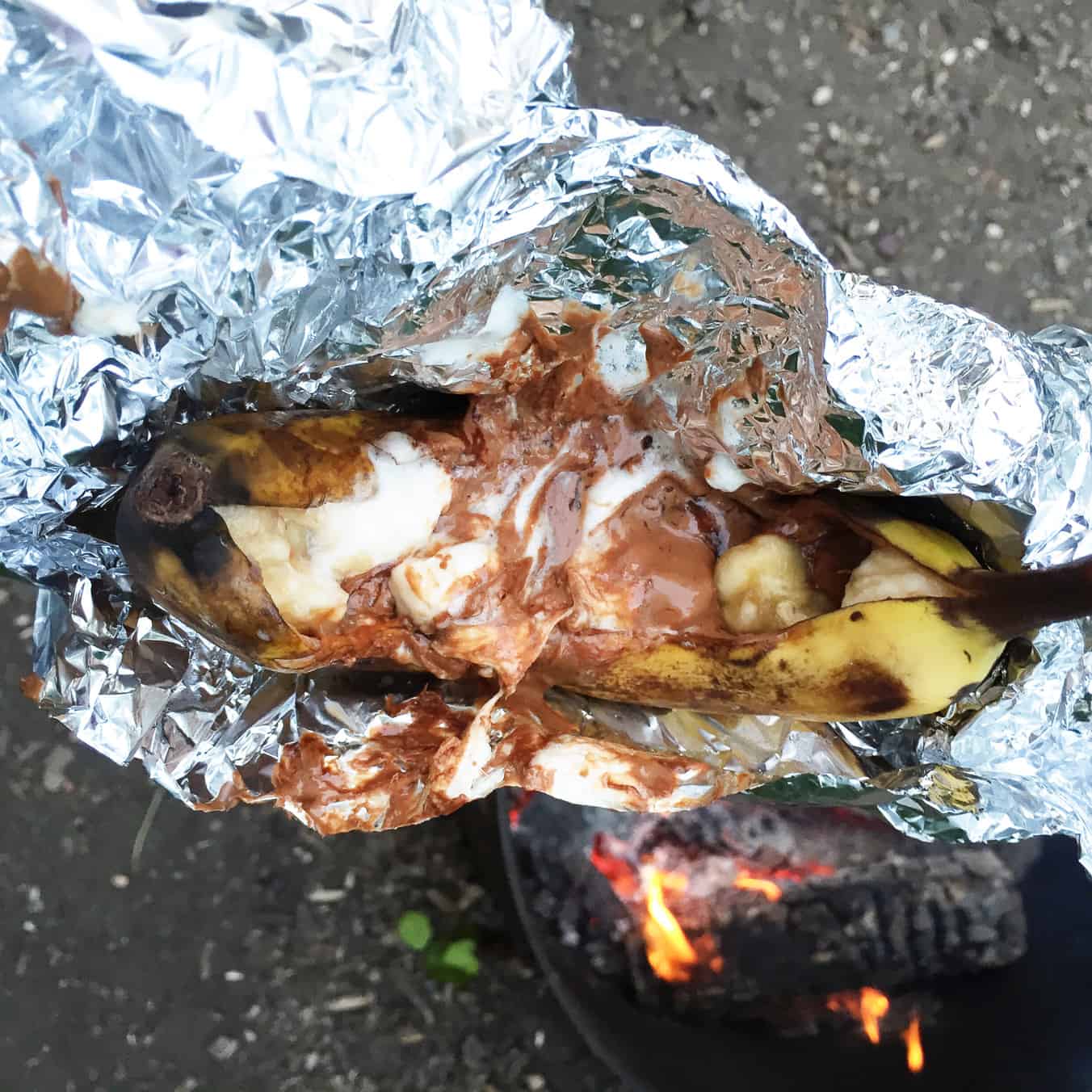 And voila!  Done.  This is such a delicious flavour combination…banana, melted chocolate, melted marshmallow.  SO good.  Grab a spoon, scoop and enjoy!
More camping food ideas: