Camp: Camping Tacos in a Bag
When you spend a lot of time camping, it's important to have fun with the food you eat!  We love all the traditional camping foods like hot dogs roasted over the fire, smokies, chili, s'mores and banana boats.  But we also like to try new things when we're camping.  We've even been known to bake a ham, (yes a full ham!), as well as peach crisp over the campfire!  And just recently we tried these Camping Tacos in a Bag, and they were a hit!  They're definitely going to be a camping tradition here.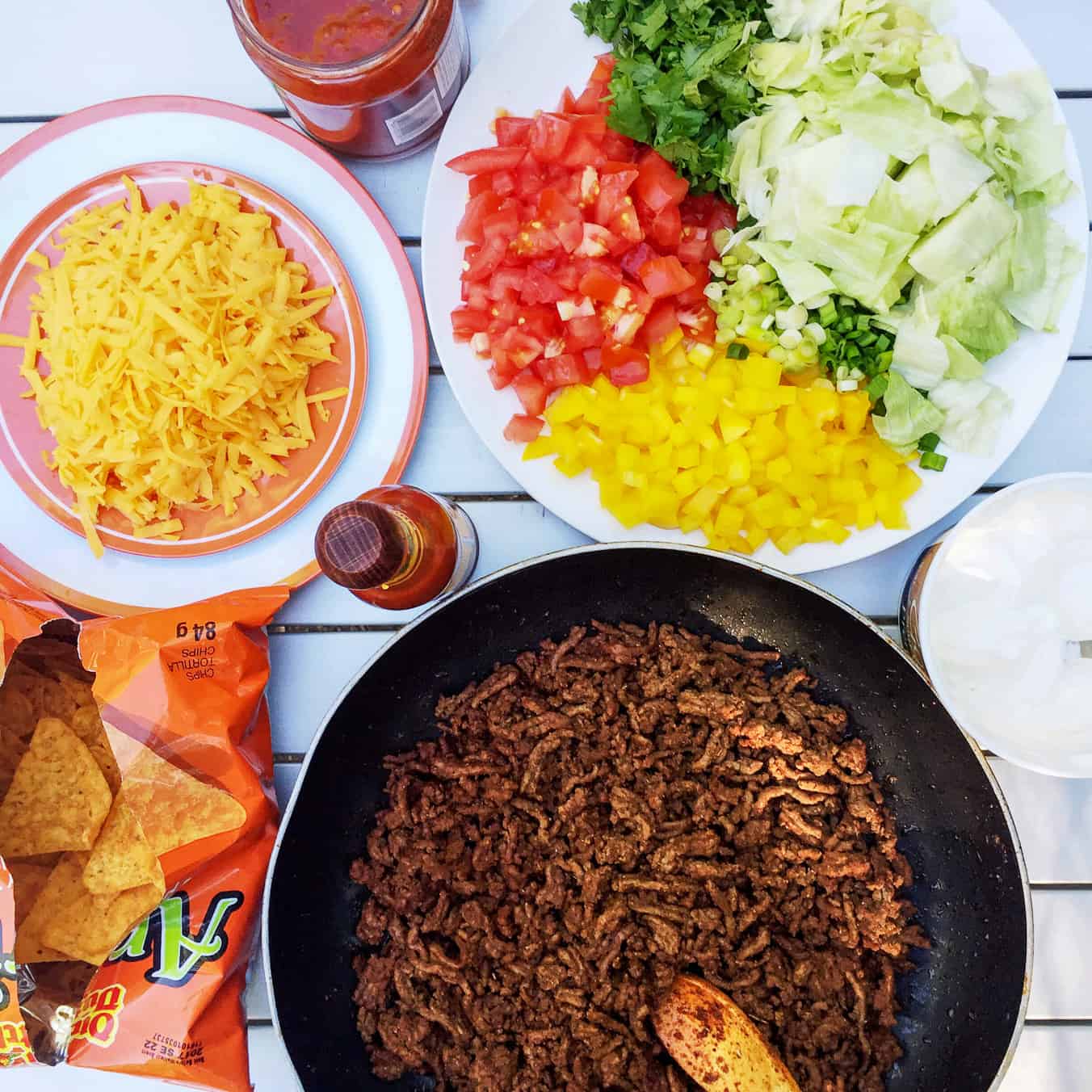 The great thing about these camping tacos, is that every camper can make their very own bag for dinner! Make them with your favourite nacho chips, and all of your favourite taco toppings!  And in case you need some ideas, here is what we used:  (this fed all 5 of us with leftovers, which we just used to make into a hash the next day)
Camping Taco Ingredients:
individual sized bags of nacho chips (like doritos)
chopped lettuce
chopped tomatoes
chopped peppers
sliced green onions
fresh cilantro
grated cheese
sour cream
salsa
1 to 2 lbs ground beef
1 package of taco seasoning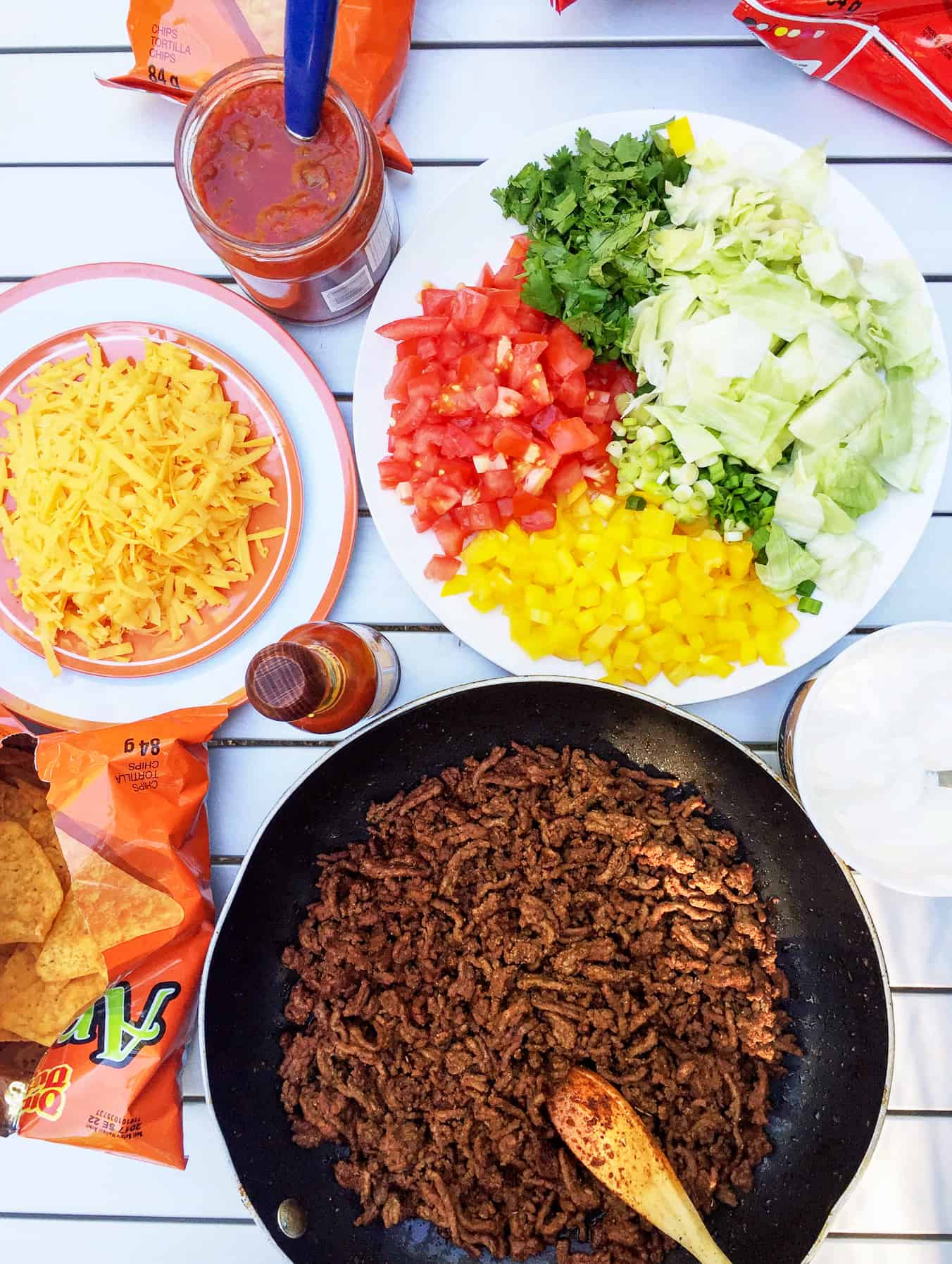 How to make Camping Tacos in a Bag:
Cook the ground beef in 1 package of taco seasoning.  You can even make this ahead of time from home, and just bring it with you all ready to reheat from your campsite.
Slice a bag of tacos lengthwise down the middle, being careful not to cut through to the bottom.
Then add all of your toppings as seen below.
Then use the chips to scoop!  Enjoy.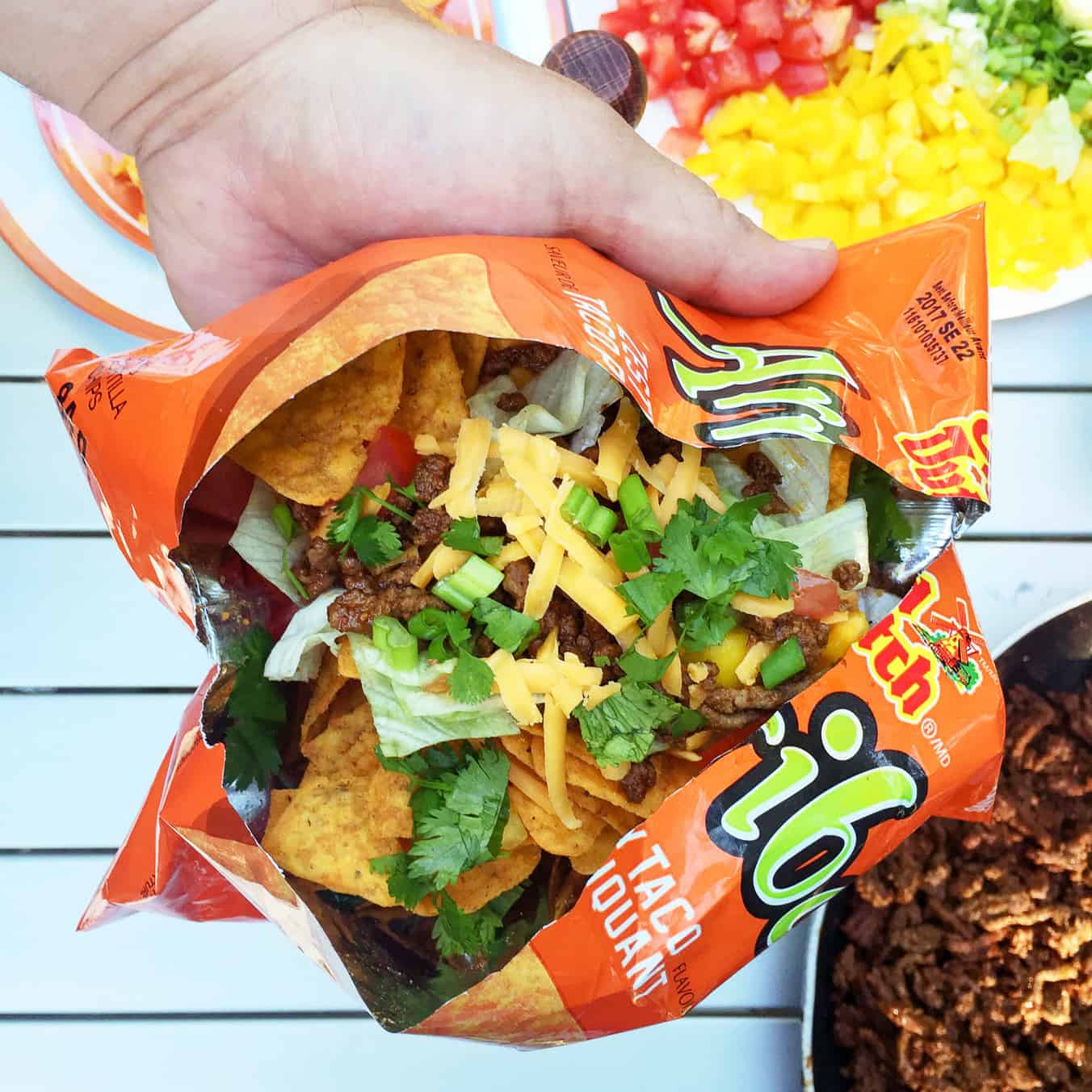 So delicious and so fun!  Your kids will love this camping meal!
More camping food ideas: